*réalisateur, producteur et scénariste américaine; il a réalisé deux films avec Marilyn: "Sept ans de réflexion" (1954) et "Certains l'aiment chaud" (1959).
(source: citation sur mptvimages )

There was an actress named Marilyn Monroe. She was always late. She never remembered her lines.
She was a pain in the ass.
My Aunt Millie is a nice lady. If she were in pictures she would always be on time. She would know her lines. She would be nice.
Why does everyone in Hollywood want to work with Marilyn Monroe and no one wants to work with my Aunt Millie ? Because no one will go to the movies to watch my Aunt Millie.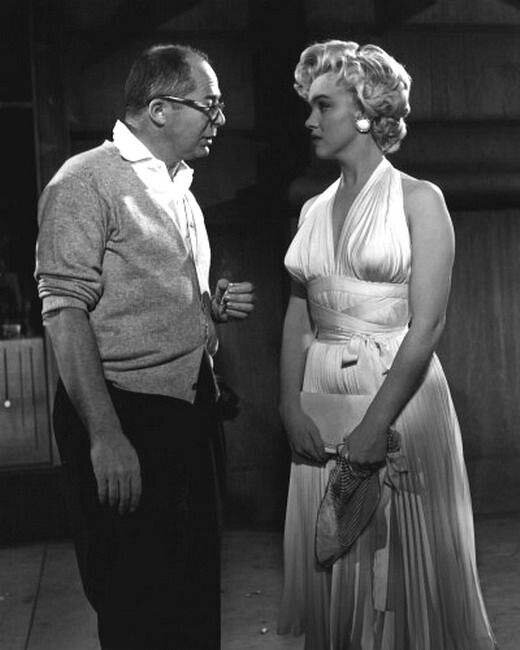 Il y avait une actrice qui s'appelait Marilyn Monroe. Elle était toujours en retard. Elle ne se souvenait jamais de son texte. C'était une emmerdeuse.
Ma tante Millie est une dame charmante. Si elle ferait un film, elle serait toujours à l'heure. Elle connaîtrait son texte. Elle serait sympa.
Pourquoi tout le monde à Hollywood veut travailler avec Marilyn et personne ne veut travailler avec ma tante Millie ? Parce que personne n'irait voir les films pour regarder ma tante Millie.