10 janvier 2015
Mardi 13 janvier 2015 - 20h50 - Cherie 25
Rediffusion: Mardi 20 janvier 2015 - 22h50 - Cherie 25

Film Biopic: My week with Marilyn
Durée : 1h42min
Année et origine : 2011, USA
Réalisateur: Simon Curtis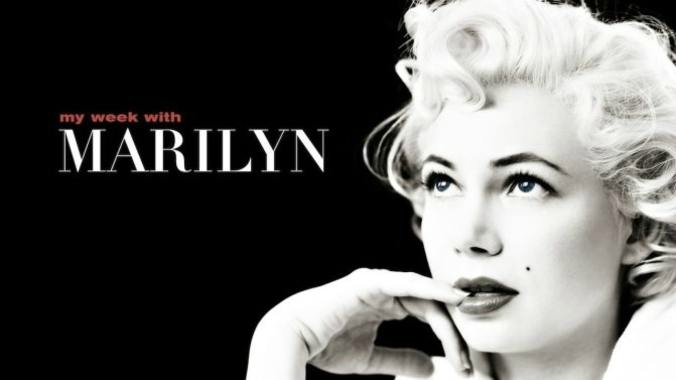 Acteurs: Michelle Williams, Eddie Redmayne, Julia Ormond, Kenneth Branagh, Pip Torrens, Geraldine Somerville, Michael Kitchen, Miranda Raison, Karl Moffatt...

L'histoire: Au début de l'été 1956, Marilyn Monroe se rend en Angleterre pour la première fois. En pleine lune de miel avec le célèbre dramaturge Arthur Miller, elle est venue tourner LE PRINCE ET LA DANSEUSE, le film qui restera célèbre pour l'avoir réunie à l'écran avec Sir Laurence Olivier, véritable légende du théâtre et du cinéma britanniques, qui en est aussi le metteur en scène. Ce même été, Colin Clark, 23 ans, met pour la première fois le pied sur un plateau de cinéma. Tout juste diplômé d'Oxford, le jeune homme rêve de devenir cinéaste et a réussi à décrocher un job d'obscur assistant sur le plateau.
NB (sur cherie25.fr): Quarante ans plus tard, Clark racontera ce qu'il a vécu au fil des six mois de ce tournage mouvementé dans son livre, « The Prince, the Showgirl and Me ». Mais il manque une semaine dans son récit... Son second livre, « Une semaine avec Marilyn », relate la semaine magique qu'il a passée, seul, avec la plus grande star de cinéma du monde. Tour à tour drôle et poignant, MY WEEK WITH MARILYN porte un regard intime et rare sur l'icône de Hollywood, en racontant le lien aussi bref que puissant qui s'est noué entre cette femme exceptionnelle et le jeune homme qui a su la comprendre mieux que le reste du monde.

> Sur le blog: fiche du film My week with Marilyn