08 juillet 2015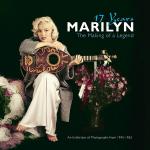 17 Years | Marilyn | The Making of a Legend
> plus d'infos sur Photo Iconix et sur Andrew Weiss Gallery
> le catalogue (ci-contre) à $45.00 en vente sur andrewweissgallery.com
Cette exposition internationale de photographies organisée par Andrew Weiss en 2014 a exposé sur trois continents le travail de sept photographes montrant la carrière de Marilyn de sa première à sa dernière séance photo. L'expo comprend aussi tous les types de photographes, de ceux de la presse, aux artistes professionnels, et aux simples amateurs. C'est une collection étonnante de photographies prises de 1945 jusqu'en 1962.
This international exhibition of photographs curated by Andrew Weiss in 2014 showcases on three continents the work of seven photographers spanning Marilyn's career from her first to her last professional sittings. The exhibition also includes every type of photographer, from journeyman press shooters, to acclaimed international artists, to a rank amateur. It's a stunning collection of photography from 1945 through 1962.
> Les photographes:
Milton Greene

> photographies sur le blog Photo Iconix
Norma Jeane pour l'agence de mannequin Blue Book en 1946
Photographies de Richard Whiteman
Norma Jeane for the Blue Book Modelling agency in 1946
Photographs by Richard Whiteman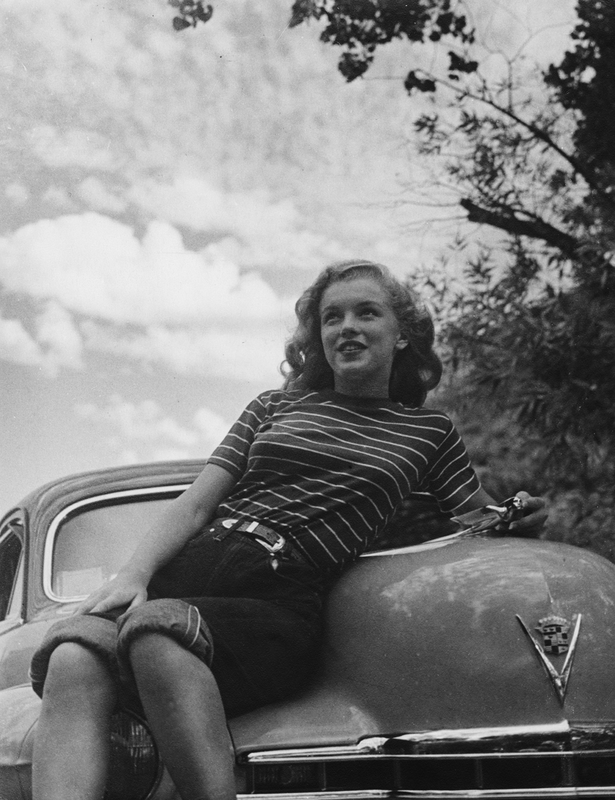 ---
Dans la crique de Tujunga (à San Fernando, nord de Los Angeles)
in the Tujunga Creek (San Fernando, north of Los Angeles)
---
© All images are copyright and protected by their respective owners, assignees or others.
copyright text by GinieLand.