19 juillet 2015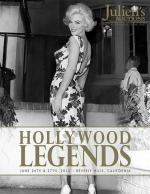 Vente aux enchères 'Hollywood Legends' les 26 et 27 juin 2015 par Juliens Auction à Beverly Hills, aux Etats-Unis.
Le catalogue (photo ci-contre) est en vente au prix de 100 $ sur le site de juliensauction
Le catalogue est à consulter en ligne .
La vente aux enchères contient 178 lots consacrés à Marilyn Monroe: un visuel et une description des lots est en consultation libre sur julienslive.
---
> Sur le blog:
Lots Photos
Lots Divers
Lots Documents
L'édition française du magazine Vanity Fair n°26, de août 2015 (sortie en kiosque le 22/07/2015) consacre Marilyn Monroe en couverture.
prix: 3,95 €
A la fin du mois de juin 1962 - début juillet 1962, Marilyn Monroe est photographiée par George Barris pour le magazine Cosmopolitan, chez Walter 'Tim' Leimert, un magnat de l'immobilier, ami du photographe, dont la villa se trouve au 1506 Blue Jay Way située dans les collines au Nord d'Hollywood. Série "Pucci Rose".
At the end of June 1962 - beginning of July 1962, Marilyn Monroe is photographed by George Barris for the Cosmopolitan magazine, at Walter 'Tim' Leimert's house, a real estate tycoon, friend of the photographer, whose villa is at 1506 Blue Jay Way in the Nord Hollywood hills. "Pink Pucci" sitting.
---
**** Pink Pucci Sitting ****
Série Pucci Rose
---
-- Vue sur les hauteurs d'Hollywood
View on Hollywood Hills --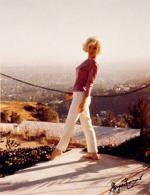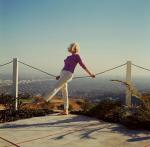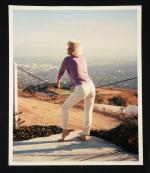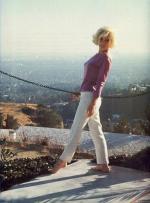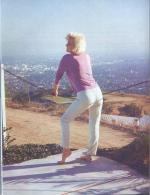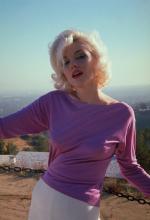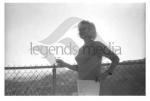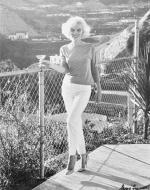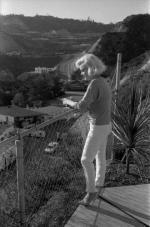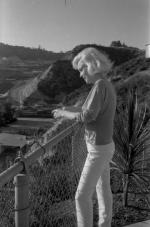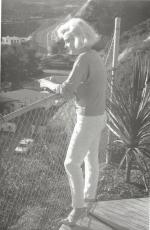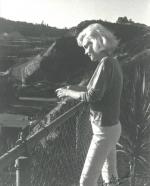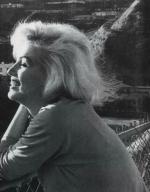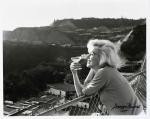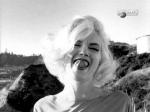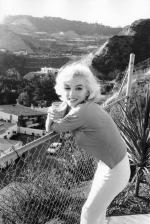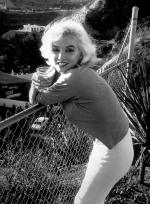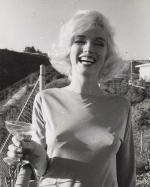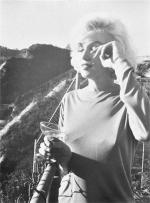 ---
-- Dans le patio
In the patio --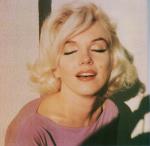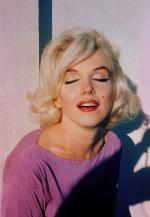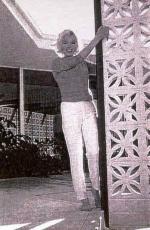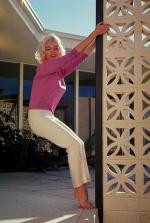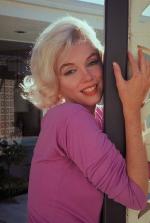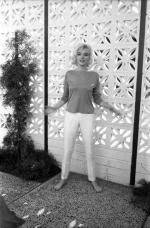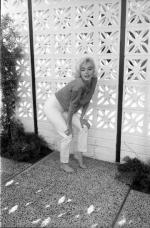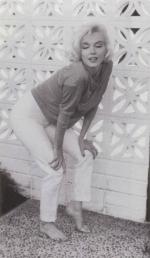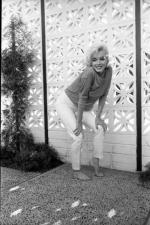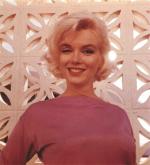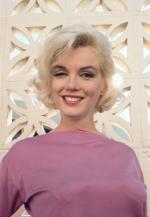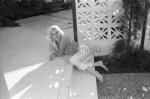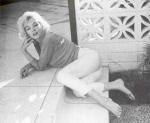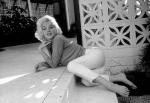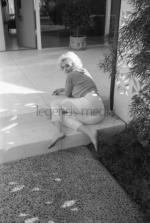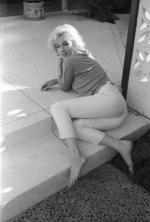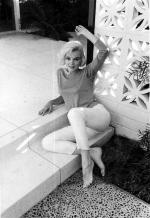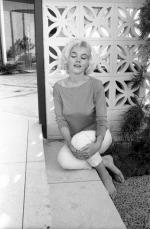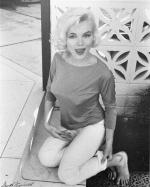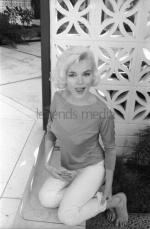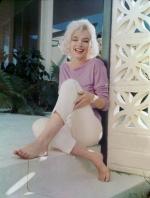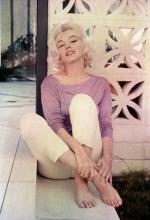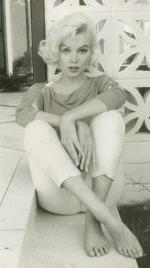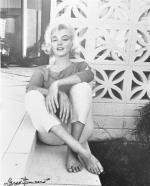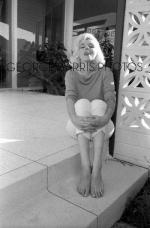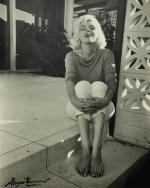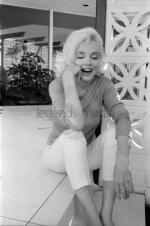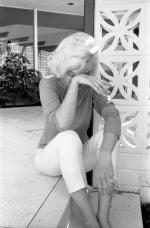 ---
---
-- Dans la maison
In the house --
-- Avec Agnes Flanagan (coiffure) et Whitey Snyder (au maquillage)
With Agnes Flanagan (hairdresser) and Whitey Snyder (for make-up) --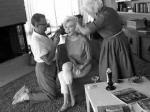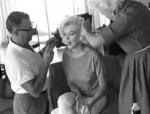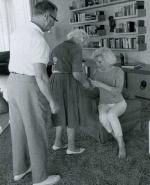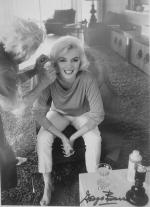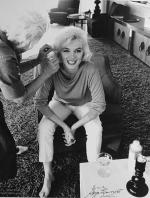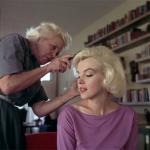 ---
Marilyn s'était achetée une maison à Brentwood, mais sans aucun meuble. Elle était partie à Mexico pour en acheter, dans le style local, et elle attendait leur livraison.
Marilyn à Barris: "On ne peut pas prendre de photos ici alors que ça n'a pas l'air fini ? Comment faire ?
-Si tu préfères, on retourne dans la maison de Catalina, celle de ton premier mari, je peux m'arranger.
-Non, je ne veux pas y retourner.
-J'ai un ami [Tim Leimert] qui vit du côté de Hollywood Hills. Sa maison serait parfaite. Je lui en ai parlé et il m'a dit qu'il voulait juste une photo de toi avec lui, en souvenir. Tu n'es pas obligée si tu n'as pas envie.
-Non, c'est très bien."

Marilyn bought a new house in Brentwood but it wasn't furnished. She had gone to Mexico to furnish it Mexican style. She was waiting for the furniture to arrive.
Marilyn to Barris: "How can we photograph there if it doesn't look right ? What can we do ?
-If you want to go back where you lived with your first husband in Catalina, I'll try.
-No, I don't want to go back.
-My friend's home in the Hollywood Hills would be perfect. When I brought it up, he said all he wants is a picture of you and him as a souvenir. You don't have to do it if you don't want to.
-No, it's okay."
-- Marilyn avec Tim Leimert
Marilyn with Tim Leimert --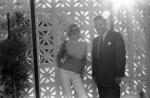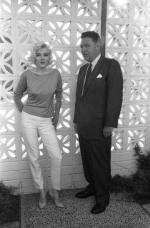 Source:
L'assassinat de Marilyn Monroe, par Jay Margolis, Richard Buskin
The Murder of Marilyn Monroe: Case Closed, by Jay Margolis, Richard Buskin
---
© All images are copyright and protected by their respective owners, assignees or others.
copyright text by GinieLand.