22 juillet 2015
Le 30 juin 1962, Marilyn Monroe est photographiée par George Barris pour le magazine Cosmopolitan, chez Walter 'Tim' Leimert, un magnat de l'immobilier, ami du photographe, dont la villa se trouve au 1506 Blue Jay Way située dans les collines au Nord d'Hollywood. Série "Blouse Pucci".
On June, 30, 1962, Marilyn Monroe is photographed by George Barris for the Cosmopolitan magazine, at Walter 'Tim' Leimert's house, a real estate tycoon, friend of the photographer, whose villa is at 1506 Blue Jay Way in the Nord Hollywood hills. "Pucci Jacket" sitting.
---
**** Pucci Jacket Sitting ****
Série Blouse Pucci
---
-- Parking voitures
Car's Parking --
-- Avec Patricia Newcomb (attaché de presse) et Whitey Snyder (maquilleur)
With Patricia Newcomb (press attache) and Whitey Snyder (for make-up man) --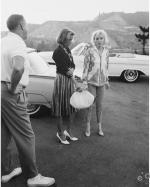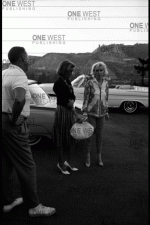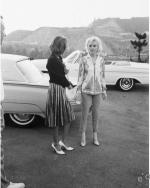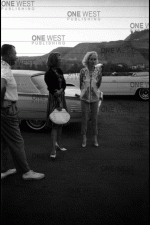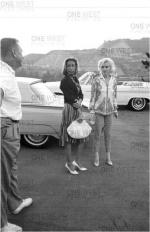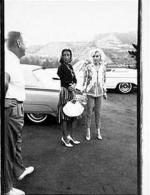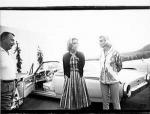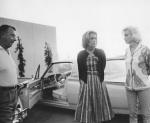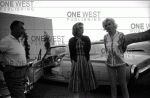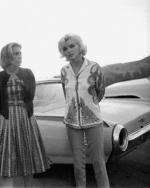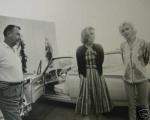 ---
---
-- Dans le patio
In the patio --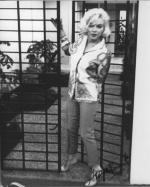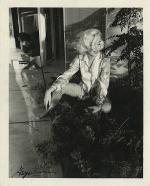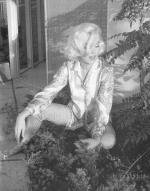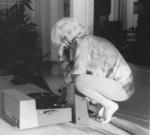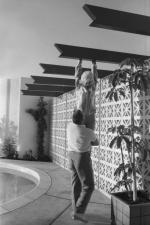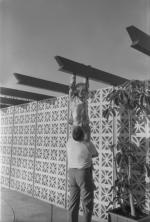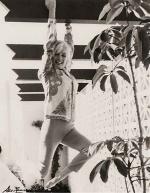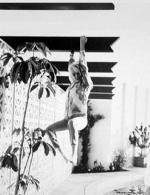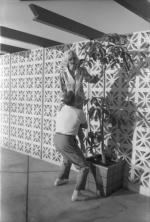 ---
-- Au salon bar
At the lounge bar --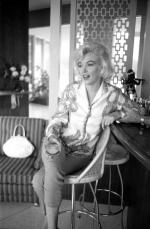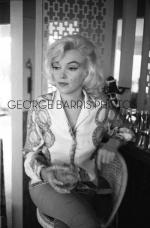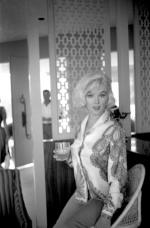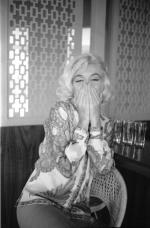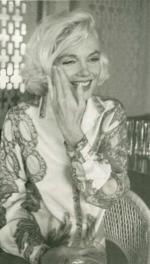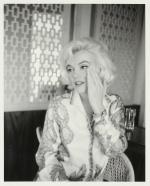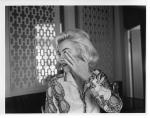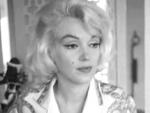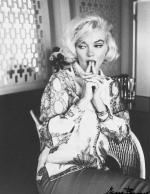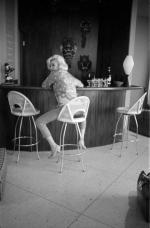 -- Avec Agnes Flanagan (coiffure) et Whitey Snyder (au maquillage)
With Agnes Flanagan (hairdresser) and Whitey Snyder (for make-up) --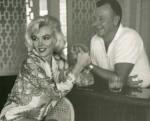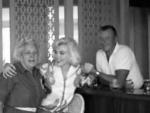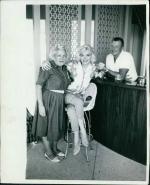 ---
-- Dans le salon
In the living room --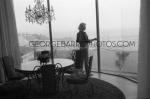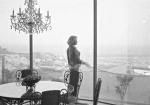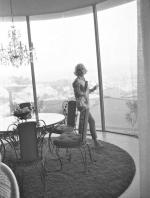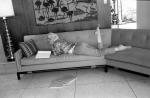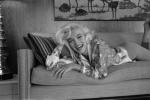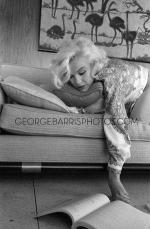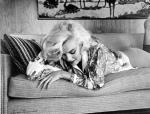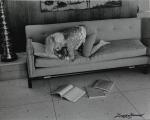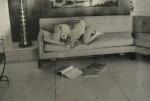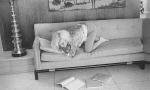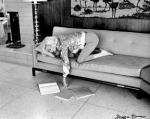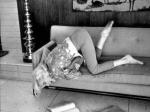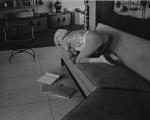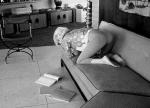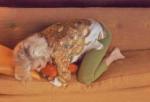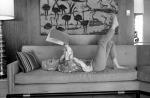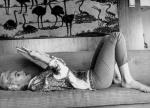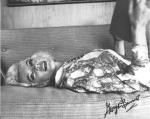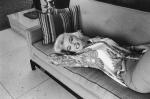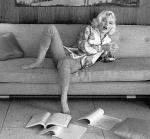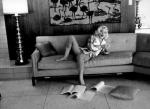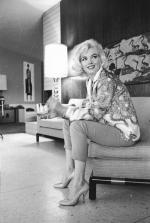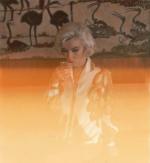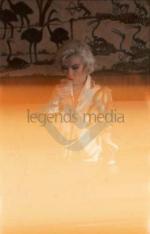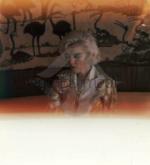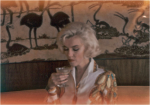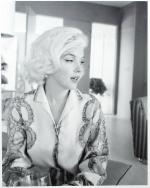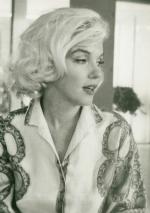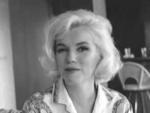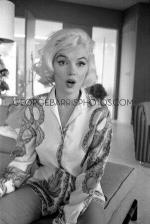 ---
-- Dans la chambre
In the Bedroom --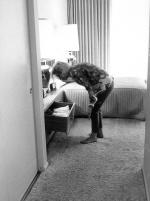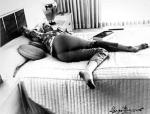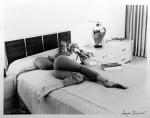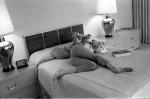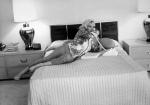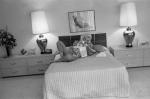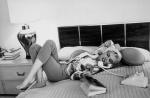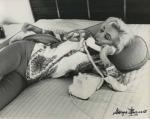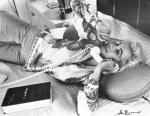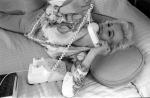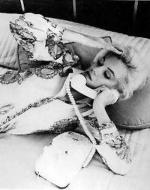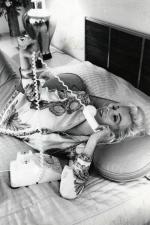 ---
-- Dans la salle de bain
In the Bathroom --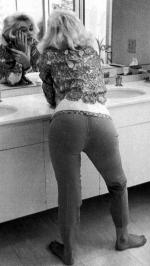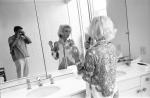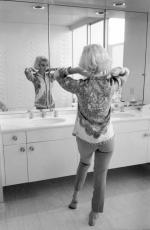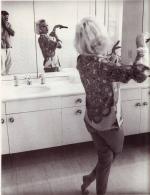 ---
Marilyn confie à Barris: "La période la plus heureuse de ma vie, c'est en ce moment... L'avenir est devant moi, et j'ai hâte d'y être, ça va être passionnant ! J'ai l'impression que je commence à peine: je veux jouer dans des comédies, des tragédies, un mélange des deux... Je n'ai aucun regret car, si j'ai commis des erreurs, je suis seule responsable... J'aime beaucoup rester ici (en Californie) mais, de temps en temps, j'ai des envies de New York. Alors, tout ce que j'ai à faire c'est fermer les portes [de devant et de derrière] et partir. J'aime bien avoir un ancrage solide."

Marilyn tells to to GB: "The happiest time of my life is now... There's a future and I can't wait to get to it -it should be intereting ! I feel I'm just getting started; I want to do comedy, tragedy, interspersed... I have no regrets, because if I made any mistakes, I was responsible... I like to stay here (in California) but every once in awhile I get that feeling for New York. Here all I have to do is lock the [front and back] doors and go. I like ground to stand on."
Source:
L'assassinat de Marilyn Monroe, par Jay Margolis, Richard Buskin
The Murder of Marilyn Monroe: Case Closed, by Jay Margolis, Richard Buskin
---
© All images are copyright and protected by their respective owners, assignees or others.
copyright text by GinieLand.