07 février 2016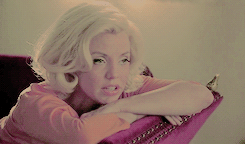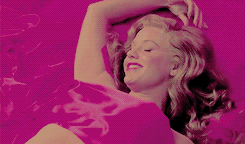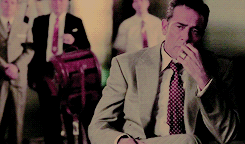 The Secret Life of Marilyn Monroe
La vie secrète de Marilyn Monroe
Année: 2015 - En 4 épisodes (USA) / En 2 parties (France)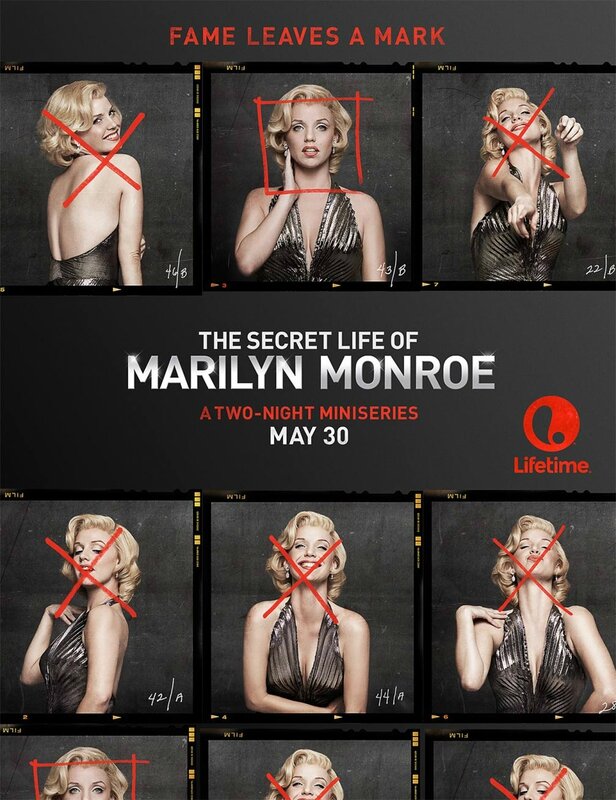 Le titre du film à travers le monde
USA/ Angleterre: The Secret life of Marilyn Monroe
France: La vie secrète de Marilyn Monroe
Italie: Marilyn: la vita segreta

Captures - épisode 1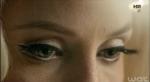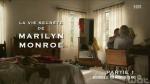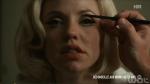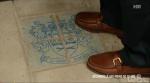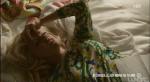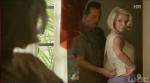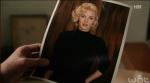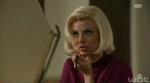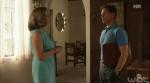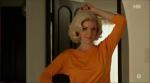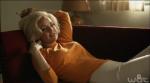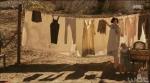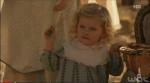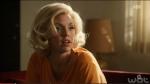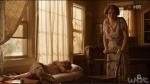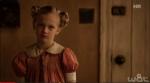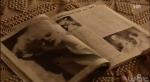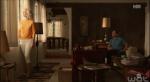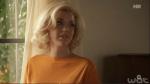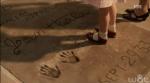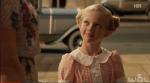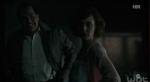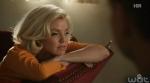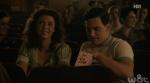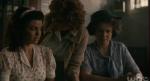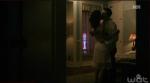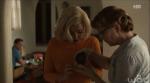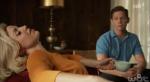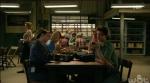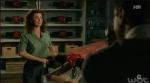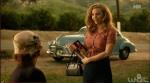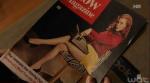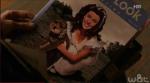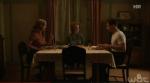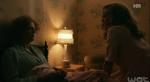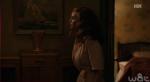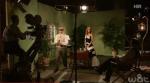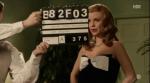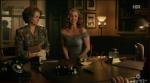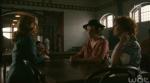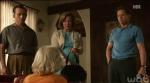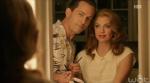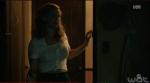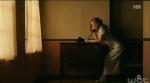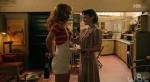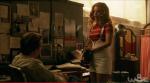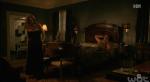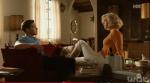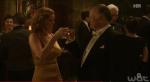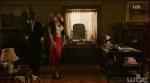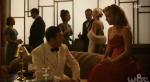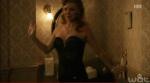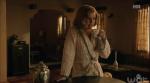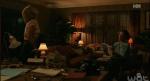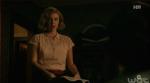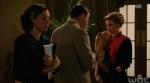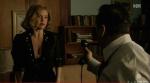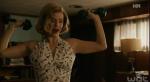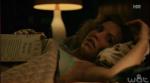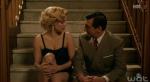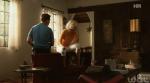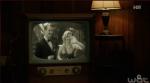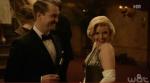 Captures - épisode 2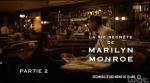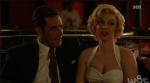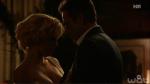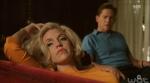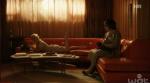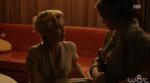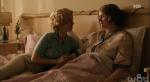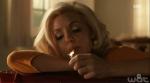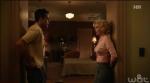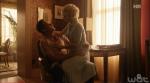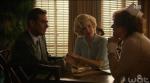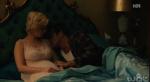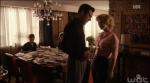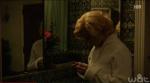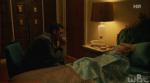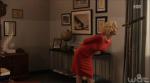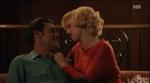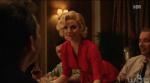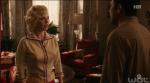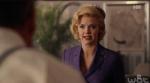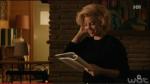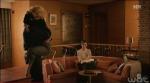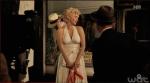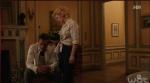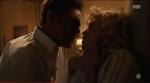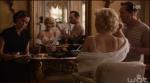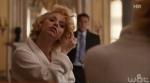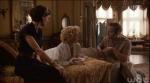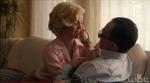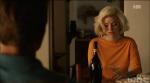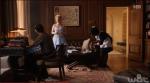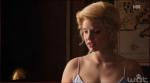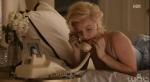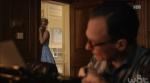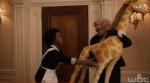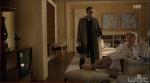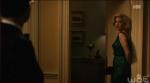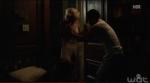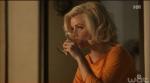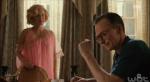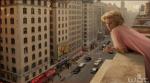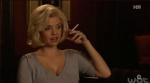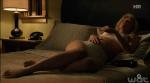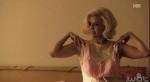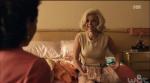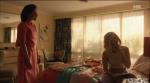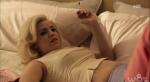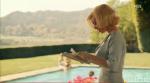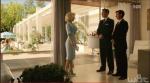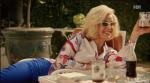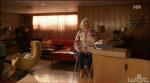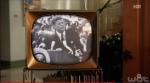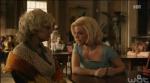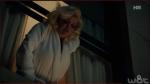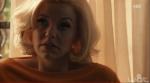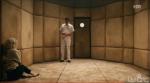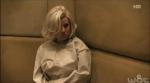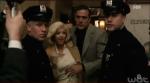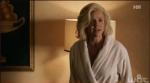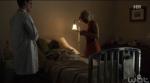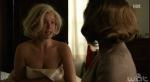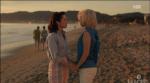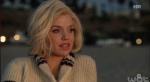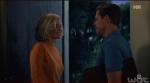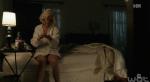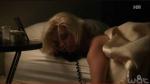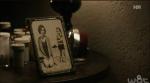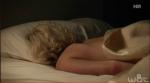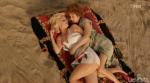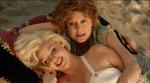 Sur le tournage - Film tourné en 42 jours
-Les lieux de tournage:
> Los Angeles, Californie, USA
> Totonto, Canada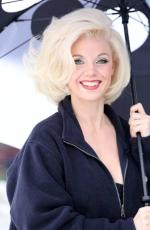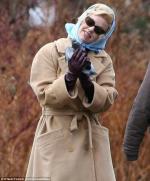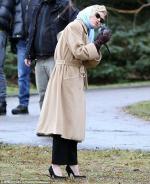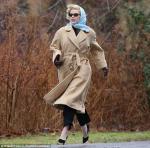 > Photographies Instagram Kelli Garner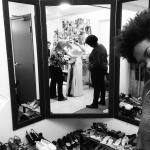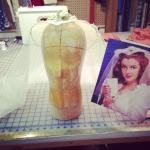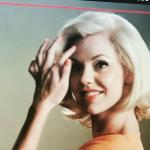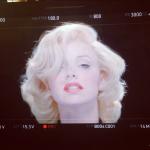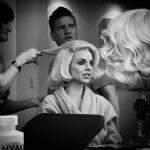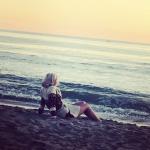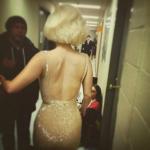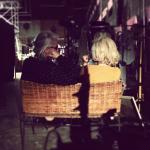 > Photographies Twitter Kelli Garner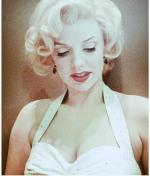 Fiche technique
Réalisatrice: Laurie Collyer
Scénariste: Stephen Kronish
D'après le livre de J. Randy Taraborrelli
Producteurs: Joseph Boccia, Don Carmody, David Cormican
Musique: David Carbonara
Directeur photo: Chris Manley
Montage: Ron Wisman Jr.
Production: Rocco Matteo
Direction artistique: Mun Ying Kwun
Décoration plateau: Linda Louise Sheets
Costumes: Gersha Phillips
Genre: Biographie - Drame
Pays: États-Unis
Format: Couleur
Durée épisode 1: 82 minutes
Durée épisode 2: 83 minutes
Diffusion USA: 30 mai 2015
Diffusion France: 27 décembre 2015

Distribution
Susan Sarandon: Gladys Mortenson
Kelli Garner: Marilyn Monroe
Embeth Davidtz: Natasha Lytess
Jack Noseworthy: Alan DeShields
Eva Amurri Martino: Gladys, jeune
Stephen Bogaert: Arthur Miller
Giacomo Gianniotti: Jimmy Dougherty
Peter MacNeill: Joseph M. Schenck
Barry Flatman: Darryl F. Zanuck
Matthew Bennett: Allan 'Whitey' Snyder
Angela Vint: Pat Newcomb
Tony Nardi: Johnny Hyde
Tamara Hickey: Patricia Kennedy Lawford
Jeffrey Dean Morgan: Joe DiMaggio
Emily Watson: Grace McKee
Ella Allan / Mia Allan: Norma Jeane
Jeff Kassel: Dr. Ennis
Daryn Pancer: Teen Date
Peter Tufford Kennedy: Joseph L. Mankiewicz
Sarah Abbott: Norma Jean âgée de 7 ans
Carolina Bartczak: Phyllis
Gloria Gruber: Ida Bolender
Morgan Kelly: Tom Kelly
Andrew Kraulis: Réalisateur du Screen Test

Synopsis

épisode 1: Quelques jours avant sa disparition, Marilyn Monroe rencontre à son domicile le Dr DeShields, un psychanalyste, avec qui elle envisage d'entreprendre une nouvelle thérapie. Déçue par son expérience précédente avec le docteur Greenson, elle déclare ne plus vouloir faire resurgir les blessures de son passé; néanmoins, elle se confie peu à peu. Au cours de leur entretien, elle évoque la maladie de sa mère, Gladys Mortenson, qui l'a abandonnée deux semaines après sa naissance, son enfance ballottée d'orphelinats en familles d'accueil, où seule la présence bienveillante de Grace McKee, une amie de sa mère lui apporte un peu de réconfort. Grâce à elle, elle découvre le cinéma et sur ses conseils, elle épouse à l'âge de seize ans son premier mari, pour échapper à un retour dans un foyer d'accueil. Alors qu'elle travaille dans une usine d'aviation pendant la guerre, elle pose pour un photographe de l'armée qui l'aide à entrer dans une agence. Elle fait bientôt la une des magazines, rencontre le directeur de casting de la Fox et signe un contrat pour des photos publicitaires. Dans les studios, elle fait la connaissance de Whitey, le maquilleur des stars, qui devient son ami et façonne son image. Entre temps, Gladys fait des allers-retours dans des institutions psychiatriques puis disparaît et se marie. A court d'argent, Marilyn accepte une séance de pose pour le photographe Tom Kelly qui l'introduit dans les soirées privées de Joe Schenk, le président de la Fox, grand amateur de jeunes et jolies filles. Celui-ci lui présente bientôt Johnny Hyde, un impresario influent et Natasha Lytess qui devient son coach d'art dramatique. Sa carrière décolle, mais ses cachets restent dix fois moins élevés que ceux des actrices avec lesquelles elle partage l'affiche. Alors qu'elle s'apprête à se rendre à la remise des prix du magazine Photoplay devant toute la presse, Gladys réapparait et après une nouvelle crise, Marilyn est contrainte de la faire interner.
épisode 2: Marilyn est devenue une célébrité, mais si elle a gagné la faveur du public, elle est toujours sous-estimée par les studios. Elle rencontre Jo DiMaggio qui vient de prendre sa retraite de joueur professionnel de baseball. Touchée par sa discrétion qui contraste avec la vanité des stars qu'elle fréquente, elle tombe sous son charme et l'épouse. Mais celui-ci s'accommode mal du mode de vie d'Hollywood. Le tournage de la scène de la bouche du métro du film « Sept ans de Réflexion » devant une foule d'admirateurs déchaînés met le feu aux poudres. Fou de jalousie, Joe DiMaggio frappe Marilyn qui aussitôt demande le divorce. Entre temps, elle refuse les rôles de ravissantes idiotes que la Fox s'obstine à lui proposer. Déterminée à prendre en main sa carrière, elle monte sa société de production et cherche un scénario à sa mesure. Son mariage avec Arthur Miller marque un tournant dans sa vie. En entreprenant l'écriture des « Désaxés » il lui promet un grand rôle dramatique, mais bientôt leurs relations se dégradent et lassé de l'instabilité et des excès d'alcool et de médicaments de sa femme, il cherche comment divorcer sans oser le lui avouer. Marilyn fait une fausse couche, le tournage du film est une épreuve, le couple se déchire. Elle obtient le jugement de divorce le jour de l'Investiture de John Kennedy avec lequel elle renoue peu de temps après. Rapidement, le président et son entourage cherchent à la tenir à l'écart. Dépressive et se croyant surveillée, elle part à New York où elle est internée sur les conseils d'un de ses médecins. Apprenant la nouvelle, sa mère fait une tentative de suicide. De nouveau sous contrat avec la Fox, Marilyn abandonne le tournage de son prochain film pour chanter à la cérémonie d'anniversaire du Président et se fait renvoyer par les studios. Mais John Kennedy a définitivement coupé les ponts. Après une période de dépression, alors que Joe DiMaggio qui n'a jamais cessé de l'aimer envisage de vivre à nouveau avec elle, et qu'elle vient de signer un nouveau contrat, Marilyn est retrouvée morte le 5 août 1962 à son domicile.
---
Bande Annonce en vidéo:


Le film est sortie en DVD aux USA.
Le DVD zone 1 (USA) est disponible sur amazon.fr

pour 14 Euros.
Kelli Garner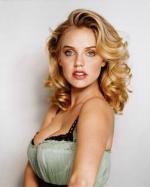 Kelli Brianne Garner naît le 11 avril 1984 à Bakersfield, en Californie. Bien qu'elle se définit comme une ado timide, elle attire l'attention d'un agent pendant qu'elle participe à une bar mitzvah d'un ami, elle est immédiatement engagée pour une publicité (de la marque Eggo) Elle étudie au lycée de Thousand Oaks High School, où elle excelle dans le football, tout en continuant les castings et pour finalement se consacrer à sa carrière d'actrice: un petit rôle dans un épisode de la série à succès Buffy the Vampire Slayer (Buffy contre les vampires) en 2001, puis dans les films Time Share (2000) et Bully (2001 -de Larry Clarke) qui reçoit de bonnes critiques. A 19 ans, elle obtient un petit rôle dans The Aviator (2004 - de Martin Scorsese), où elle joue le rôle de l'actrice Faith Domergue et donne la réplique à Leonardo DiCaprio.
En 2005, elle enchaîne les tournages entre grandes productions et petits films indépendants: The Toast, The Youth in Us, Thumbsucker, Man of the House (Garde rapprochée), London, Piggy Banks. En décembre 2005, elle fait partie du casting de la pièce jouée à Broadway Dog Sees God: Confessions of a Teenage Blockhead et avec le film Dreamland en 2006, elle obtient le prix de la Meilleure Actrice au Festival du Film Indépendant "Method Fest". Elle apparaît aussi dans deux vidéos clips du groupe de rock Green Day ("Jesus of Suburbia" et "Whatsername").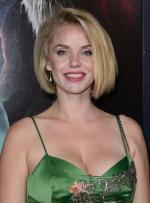 En 2007, elle donne la réplique à Ryan Gosling dans Lars and the Real Girl (Une fiancée pas comme les autres), et joue à Broadway dans la pièce d'Anton Chekhov The Seagull. Elle tient un petit rôle dans la comédie Taking Woodstock (Hôtel Woodstock - 2009), joue dans le film d'horreur Red Velvet (2008), dans une production Disney G-Force (Mission-G - 2009), et donne la réplique à Drew Barrymore dans Going the Distance (Trop loin pour toi - 2010).
En 2011 et 2012, elle tient l'un des rôles principaux dans la série Pan Am aux côtés de Christina Ricci et Mike Vogel.
Entre 2012 et 2014, elle partage sa vie avec l'acteur Johnny Galecki. En 2014, elle joue dans le film d'horreur fantastique Horns avec Daniel Radcliffe. En 2015, elle jour le rôle de Marilyn Monroe dans la mini-série biographique The Secret Life of Marilyn Monroe et donne la réplique à Christopher Walken et Amber Heard dans le film indépendant When I Live My Life Over Again.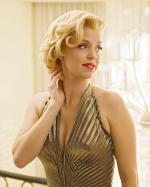 Dans une interview donnée à FOX411, Kelli Garner pense que Marilyn ne souffrait pas de problèmes mentaux: "pour moi, je l'ai pris comme une fiction historique. Sa mère a été certainement diagnostiqué schizophrène. Donc, bien que je pense qu'il était courageux d'évoquer les problèmes de santé mentale, je n'en suis pas sûre." Si elle a avoué au départ, ne pas bien connaître Marilyn Monroe (elle n'avait vu jusqu'alors que deux de ses films "Some Like it Hot" et "The Seven Year Itch"), elle s'est plongée dans le rôle en regardant ses autres films, lisant des biographies, écoutant ses interviews et regardant ses photos. "J'étais vraiment inculte sur la carrière de Marilyn en tant qu'actrice. Après avoir lu le script, que j'avais adoré, et après avoir vu "The Misfits"... Je pense que "The Misfits" m'a permis de la trouver. J'ai ensuite tenté d'essayer de me faire confiance à moi-même et à mes instincts ". Kelli porte sept perruques dans la série, permettant de retransmettre tous les looks de Marilyn de sa jeunesse à sa mort. "Je savais que tous étaient talentueux, mais je me sentais tellement soulagée de ne pas paraître idiote. Je pensais 'Je suis dans ses cheveux et sa coiffure si iconiques, vais-je me sentir bien ?'. Ils ont fait du bon boulot". Et sur sa mort, elle dit: "J'ai entendu tellement de choses sur elle. Je ne veux pas penser qu'elle s'est suicidée. C'est trop dur pour moi. Cela me rend trop triste."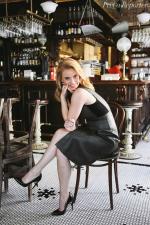 Dans le Hollywood Reporter de mai 2015, Kelli Garner révèle qu'elle a été attirée par cette histoire particulière sur "les questions de santé mentale que lé srie traite. Il y avait tellement de choses sur Marilyn que je ne savais pas." Extraits de l'interview:
What were some things you learned about Marilyn ?
I didn't know she had a mother — well, I knew she had a mother (laughs) — who was diagnosed schizophrenic, in and out of mental institutions, while Marilyn was climbing to the top and you know, at her height. She lied about it; I think she told lots of weird different little stories. Mental health is still stigmatized, but back then, even [more]. I didn't know she spent a lot of her time with doctors, therapists. I didn't realize the fortitude she had. I didn't realize the great work ethic she had. She's a fighter, hard worker. She's a perfectionist — I think I share that with her. I didn't know how hard-core of a perfectionist she was until I started reading about it.
I can only imagine all the cool pieces you got to wear on set.
[There were] 99 costume changes. It was over a week of costume fittings and the costume room was just wallpapered with, I think, every image of Marilyn possible. That was my first week of work. Everyone kept handing me photo books and I was like, "I get it! I know what she looks like." (Laughs.) It taught me a lot about my own wardrobe. I actually came home and threw out half of my clothes. I had gone through this phase where I stopped being attracted to color.
Was that an influence on today's darker color scheme ?
Yes, well, I love hunter green. And it is a color. Marilyn taught me, for my figure, to go tight but high neck. Keep it classy, so that's really nice. I think I was also doing that bohemian thing where all my sweaters were boy sweaters and boyfriend pants, which I love, but this is me, too, when I dress up. I was just not embracing my figure the way you can as a woman. And she loved colors. A lot of people say she wore famous black turtlenecks, but she was really good in some color.
Of all the costume changes, which one was your favorite ?
Well, I'll give you two. Iconic Marilyn — I would have to say that gold lamé dress with the crinkle and low [neckline]. It's just such a beautiful dress. But I think my favorite in the whole show is a Norma Jeane outfit. They reconstructed to the exact outfit that you see she [actually wore]: a little red striped shirt, these tiny Daisy Duke white overalls and big ol' '40s heels.
Were a lot of pieces handmade or store-bought ?
A mix of vintage that was all taken in to fit my body, and a lot of the dresses were made from scratch by beautiful seamstresses — we had about seven of them. I was shocked by the amount of attention to detail — oh, wait a second, the "Happy Birthday" dress was the most beautiful thing I think I put on because it's just thin, nude netting and hundreds of Swarovski crystals. And you just feel so beautiful. That was pretty great.

>> Sur le web:
- fiche du film sur imdb
- photographies officielles sur lifetime
- article sur tvqc
- site Kelli Garner Web
- comparaison Kelli Garner / Marilyn sur lifelovelindsay