Un appartement de Marilyn Monroe en vente
publié le 14/06/2016
en ligne sur planet.fr
En images : un ancien penthouse de Marilyn Monroe à vendre
La célèbre actrice américaine a vécu dans ce superbe appartement avec son époux Arthur Miller en 1956. Petit tour des lieux.
Ce penthouse, situé au 13e étage d'un immeuble du cœur de Manhattan, est d'une superficie de plus de 200 mètres carrés. A noter également la présence d'une incroyable terrasse de plus de 270 mètres carrés avec vue sur les buildings new-yorkais. Pour se l'offrir, il faudra tout de même avancer la somme de 6,75 millions de dollars.
---
444 E 57th St, New York, NY 10022
Former home to Marilyn Monroe, Bill Blass, Bobby Short
---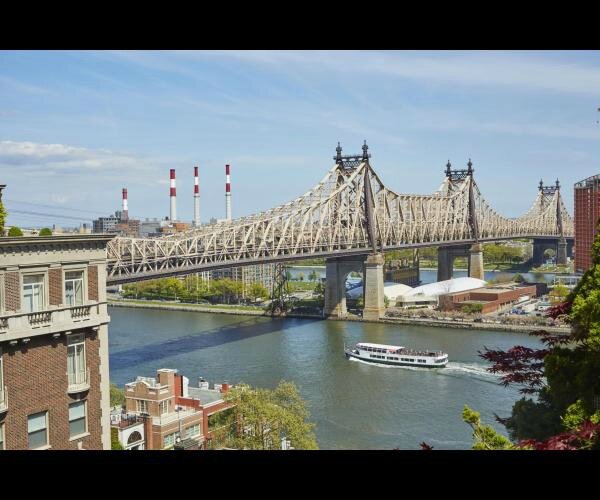 1. La Vue / The View
The terrace provides a stunning view of the East River and 59th Street Bridge.

2. La chambre d'amis / The Guest Bedroom
A floor-to-ceiling window guarantees the best view possible for guests.



3. La salle à manger / The Living Room
You enter the apartment via an elevator that's attended 24/7,
and then walk into this stunning space featuring a fireplace,
expansive windows, and polished hardwood floors.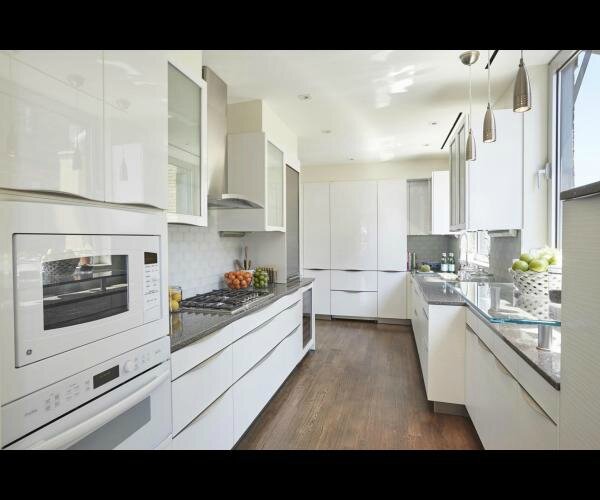 4. La cuisine / The Kitchen
The kitchen most certainly has been updated since the days of Ms. Monroe
—in fact, the entire place recently underwent a 2-year renovation.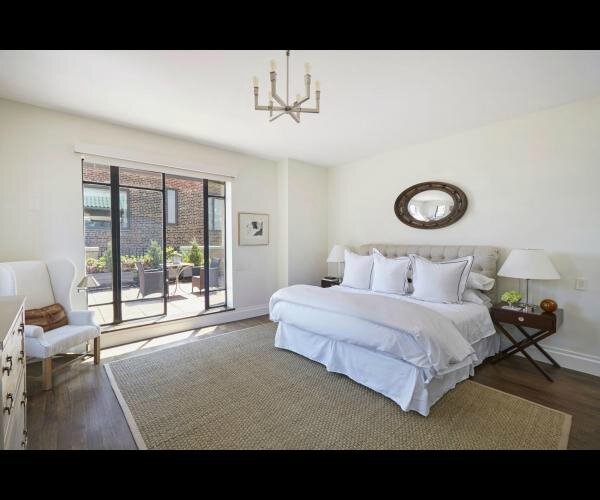 5. La chambre principale / The Master Bedroom
Imagine sleeping where Marilyn once slept!

6. La terrasse / The Terrace
Another glance at the spectacular view,
once home to parties that hosted the likes of
Cary Grant and the Duke and Duchess of Windsor.
---
Marilyn Monroe's $6.75 Million N.Y.C. Apartment Is for Sale, and We've Got Your Look Inside
published the June, 14, 2016
online instyle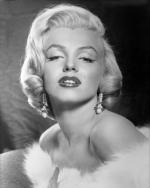 Marilyn Monroe's former New York City penthouse is up for grabs, and the apartment, situated in Sutton Place on Manhattan's East Side, is as glamorous as you'd expect. In fact, it's so chic that multiple notables have called the space home. In addition to Monroe—who lived there in the late '50s with then-husband Arthur Miller—fashion designer Bill Blass, singer Bobby Short, and, most recently, a Swedish princess, all have taken up residence in the 2,200-square-feet space.

For an asking price of $6.75 million, those interested in scooping up the 2-bedroom, 2-bath apartment can expect heated floors, a modern kitchen with a breakfast bar, and a solarium in the guest bedroom, according to the listing. Additionally, this prewar pad offers a stunning view of the East River and 59th Street Bridge, as well as a fabulous terrace for outdoor entertaining.
Enregistrer
Enregistrer