Courtney Stodden
(1994 )
modèle et chanteuse américaine
La "Marilyn Bimbo des années 2010s"
American model and singer
The "Bimbo Marilyn of the 2010s"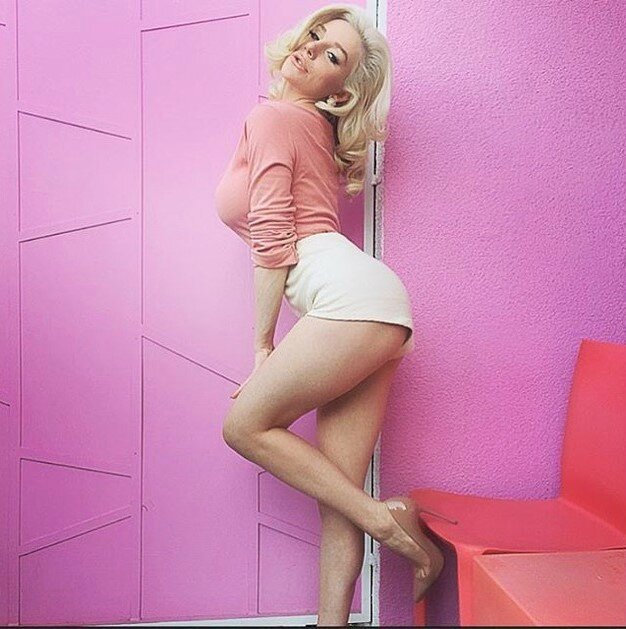 Courtney Alexis Stodden est née le 29 août 1994 à Tacoma (Washington), de son père Alex John Stodden et sa mère Krista Kay Keller Stodden. Elle a deux frères. Elle a une enfance heureuse, voire même "une enfant gâtée" selon ses termes. Elle arrête de fréquenter le lycée car elle était victime d'harcèlement et d'intimidation à cause de son apparence physique, et poursuit donc ses études à domicile, en suivant les cours d'une académie chrétienne privée en ligne.
Courtney Alexis Stodden was born on August 29, 1994 in Tacoma, Washington, to her father Alex John Stodden and her mother Krista Kay Keller Stodden. She has two brothers. She has a happy childhood, even "a spoiled child" from her own words. She stops attending high school because she was being harassed and bullied because of her physical appearance, and so continues her studies from home, taking classes at a private Christian academy online.
---
En 2010, elle participe au concours de beauté, la "Miss Teen Washington USA Pageant". Puis elle continue dans la voie du mannequinat, bien qu'elle ne mesure qu'1m62. Sa mère est son manager, mais elle stoppe de la suivre et rompent le contrat en 2015 pour "différences créatives".
Apprentie chanteuse, elle s'inscrit en 2011 sur internet à des cours d'art dramatique enseignés par l'acteur Doug Hutchison, 50 ans, sur les recommandations d'un ami de la famille, qui a travaillé à Hollywood et connaissait l'acteur. Pendant six mois, Hutchison lui prodigue des cours sur le web, sans savoir que son élève n'est qu'encore qu'une adolescente. Ils tombent amoureux avant de se rencontrer en réel. Mais quand l'acteur apprend l'âge mineure de Courtney, il demande à sa mère Krista, qui avait toujours été présente aux cours, qu'il cesserait la relation si ses parents désapprouveraient. Les parents soutiennent leur fille et la laisse prendre sa décision.

In 2010, she participates at the beauty contest, the "Miss Teen Washington USA Pageant". Then she continues in the way of modeling, although she is only 5 feet 5 inches tall. Her mother is her manager, but she stops following her and breaks the contract in 2015 for "creative differences".
An apprentice singer, she enrolles in 2011 on the internet in drama lessons taught by actor Doug Hutchison, aged 50, on the recommendation of a friend of the family, who worked in Hollywood and knew the actor. For six months, Hutchison gives her lessons on the web, without knowing that her student is still only a teenager. They fall in love before meeting in person. But when the actor learns that Courtney is underage, he asks her mother Krista, who had always been present at the lessons, that he would end the relationship if her parents disapproved. The parents support their daughter and let her make her decision.
---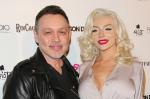 Le 20 mai 2011, Courtney et Doug se marient à Las Vegas. Leur relation fait des émules dans les médias, taxant l'acteur de "prédateur et pédophile" du à leur 34 ans de différence d'âge. Le père de Courtney a même quatre ans de moins que son mari Doug; l'agent de Doug le quitte, sa famille le renie et il reçoit des menaces de mort.
Le couple participe à une émission de télé réalité sur la thérapie de couple en 2012. Ils se séparent en 2013, mais se remettent ensemble quelques mois plus tard. Souhaitant fonder une famille, Courtney attend même un enfant avant de faire une fausse couche en juillet 2016.
En 2013, Courtney participe à la 12ème saison de l'émission de télé réalité britannique "Celebrity Big Brother" jusqu'à la demie-finale. En 2015, Vivid Entertainment a produit une courte vidéo érotique, réalisée et filmée par Courtney, qui a déclaré reverser les gains à des oeuvres de charité.
En parallèle, Courtney a aussi enregistré quelques chansons depuis 2010, sans sortir d'album. Végétarienne, elle est très sensible à la cause animale et s'est engagée auprès de l'association de défense animale PETA.
On May 20, 2011, Courtney and Doug gets married in Las Vegas. Their relationship is emulated in the media, taxing the actor as a "predator and pedophile" due to their 34-year age difference. Courtney's father is even four years younger than her husband Doug; Doug's agent leaves him, his family disowns him, and he receives death threats.
The couple appears on a reality TV show about couples therapy in 2012. They separated in 2013, but got back together a few months later. Wishing to start a family, Courtney is even expecting a child before having a miscarriage in July 2016.
In 2013, Courtney participates at the 12th season of the British reality show "Celebrity Big Brother" until the semi-final. In 2015, Vivid Entertainment produced a short erotic video, directed and filmed by Courtney, who said the proceeds were donated to charity. At the same time, Courtney has also recorded a few songs since 2010, without releasing an album. Vegetarian, she is very sensitive to the animal cause and is committed to the animal defense association PETA.
---
- - - Courtney VS Marilyn - - -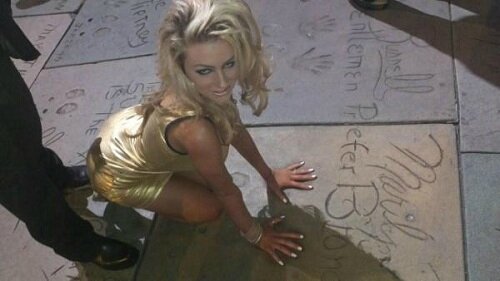 Courtney semble être une grande admiratrice de Marilyn Monroe: blonde platine, elle arbore régulièrement un grain de beauté dessiné sur le visage, s'habille, se coiffe comme Marilyn, et aime prendre des poses de pin-up lors de ses apparitions en public ou sur les photos qu'elle publie sur les réseaux sociaux.
Courtney seems to be a big admirer of Marilyn Monroe: platinum blonde, she regularly sports a mole drawn on her face, dresses, does her hair like Marilyn, and likes to strike pin-up poses during her appearances in public or in the photos she posts on social media.
En

2012

, elle n'a que 17 ans quand elle prend la pose comme Marilyn pour une séance photos façon "Sept ans de réflexion" (> voir l'article et les coulisses de la séance sur le site du

Daily Mail

):


In 2012, she is only 17 when she poses like Marilyn for a "Seven Year Itch" style photo session (> see the article and behind the scenes of the session on the Daily Mail website ):



En

2015

, elle se rend à une soirée PETA, vêtue en orange, façon Marilyn habillée en Pucci lors de sa séance d'avec Barris :


In 2015, she goes to a PETA party, dressed in color orange, a Marilyn-style dressed as Pucci during her session with Barris:



Elle a même écrit une lettre à Marilyn, qu'elle a apporté sur sa tombe lors des commémorations du 4 août 2016 (> voir l'article sur le site du

Daily Mail

):


She even wrote a letter to Marilyn, which she brought to her grave during the commemorations of August 4, 2016 (> see the article on the Daily Mail website):



---
> Sources:
>> Biographie sur wikipedia
>> Courtney sur Twitter / Instagram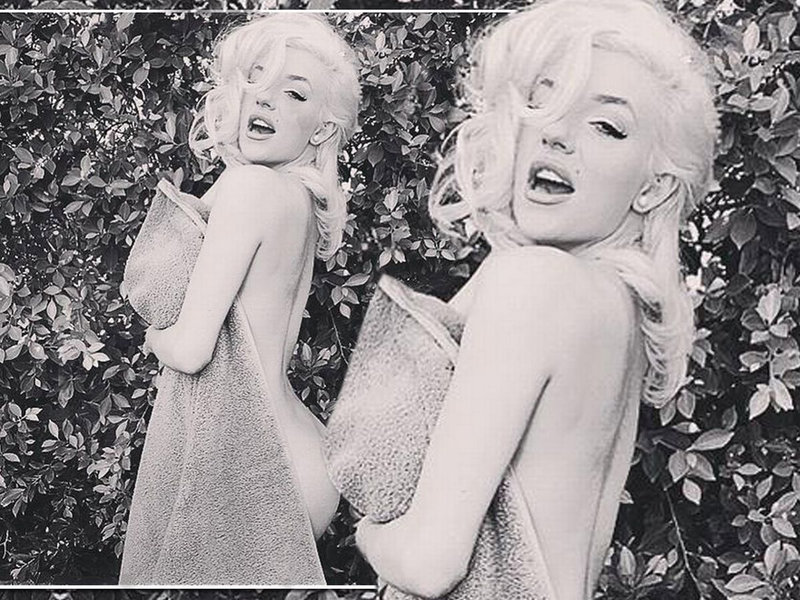 ---
© All images are copyright and protected by their respective owners, assignees or others.
copyright text by GinieLand.
Enregistrer
Enregistrer
Enregistrer
Enregistrer
Enregistrer