Nicky Wire et Richey James Edwards sont les guitaristes et paroliers du groupe de rock anglais (gallois) Manic Street Preachers. Dans les séances photos ou en concert au début des années 1990s, ils ont tous deux fait des références à Marilyn:
> Mai 1991: photographie de Marilyn
sur Nicky Wire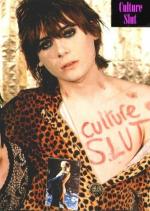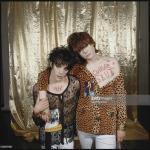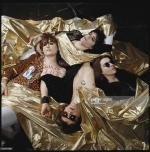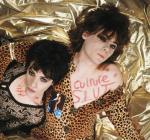 photographies de Kevin Cummins, qui raconte:
Later I shot them for their first NME cover.
I loved the trash aesthetic of the band. It was all very obvious: Marilyn Monroe, Andy Warhol, and Jane Mansfield - tragic blondes. My idea was to shoot them lying on gold lamé cloth.
I wanted it to look slightly tacky, camp. They arrived at the studio sporting several fresh love bites. Richey told me that they'd been to some club the night before and asked girls to bite them in order that they'd look sleazier for this, their most important photo session to date. I wrote 'Culture slut' on Nicky Wire's chest in lipstick while Richey stared at himself in the mirror and scratched three letters into his neck with a school compass: VIH. I asked him what it meant.
"Don't you know what HIV is?" he asked.
"Er, yes. But you've written it back to front."
> 1992: tatouages éphémères de Marilyn
sur Richey Edwards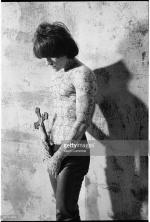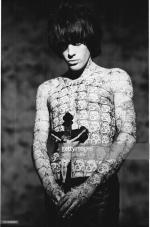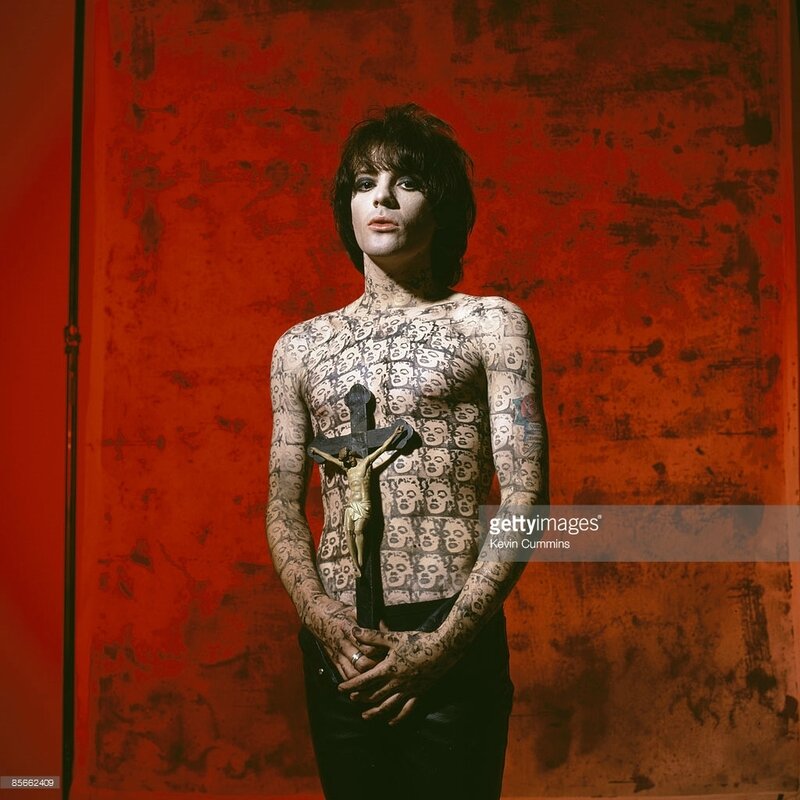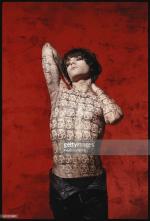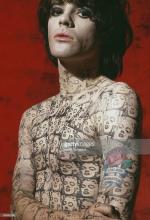 photographies de Kevin Cummins
> tee-shirt Marilyn façon Warhol
porté par Richey Edwards, en concert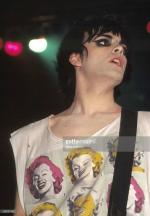 > tee-shirt Marilyn
porté par Nicky Wire

> 1994: veste mexicaine inspirée de celle portée par Marilyn
portée par Richey Edwards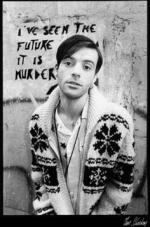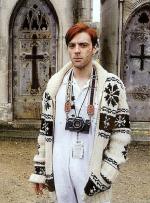 Richey Edwards a disparu en février 1995, à l'âge de 27 ans (fuite volontaire, suicide, accident, sa disparition demeure inexpliquée). Torturé, solitaire, s'adonnant à l'automutilation parfois de manière extrême, bien qu'il évoquait dans les interviews son état dépressif, il déclamait pourtant à son entourage qu'il n'était pas suicidaire. Il a été déclaré officiellement mort en 2008 et est devenu une figure de référence pour tous les jeunes mal dans leur peau souffrant de dépression, d'alcoolisme, d'anorexie et d'auto-mutilation, car il fut l'une des premières et rares personnes à évoquer publiquement de ses problèmes avec humilité.