03 juin 2017
Hollywood ne répond plus
Auteur: Olivier Rajchman
Préface d' Alex Mankiewicz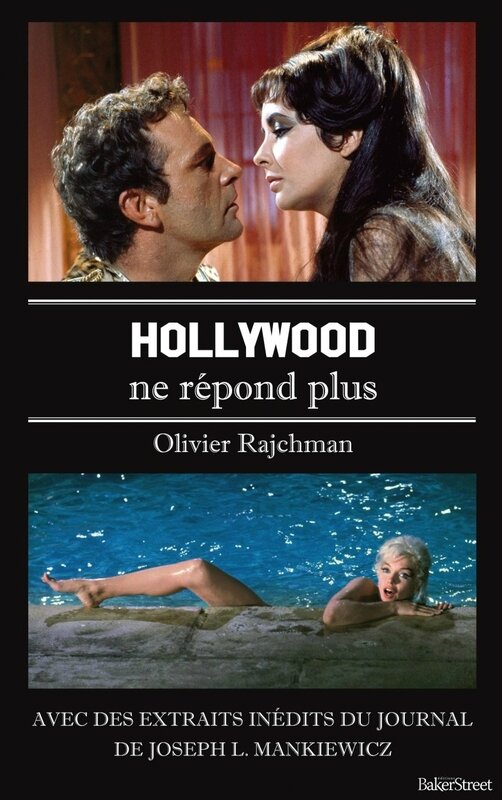 Date de sortie: 18 mai 2017
Broché 352 pages
Dimensions: 24 x 15,4 x 2,8 cm
Langue: français
Éditeur: Baker Street Editions
ISBN-10: 2917559470
ISBN-13: 978-2917559475
Prix éditeur: 21 Euros
Ou le commander ? sur amazon
Site de l'éditeur editionsbakerstreet
Critiques sur cinechronicle

Présentation de l'éditeur: Au début des années 1960, la 20th Century Fox traverse une crise sans précédent qui manque de la faire sombrer. Au coeur de cette tempête naissent pourtant deux films: Cléopâtre et Le Jour le plus long, qui marqueront l'histoire du cinéma, ainsi qu'un troisième, Something's Got to Give, qui demeurera inachevé. Leurs destins, comme ceux de leurs protagonistes, sont étroitement liés.
Ce livre met en scène un mythe blond Marilyn Monroe face à une légende brune Elizabeth Taylor. La descente aux enfers de l'une, quand la vie de l'autre se rallume au feu d'une passion.
Il fait aussi revivre un immense cinéaste, Joseph L. Mankiewicz, dont les ambitions se heurtent à celles du grand producteur Darryl F. Zanuck.
De Los Angeles au Cinecittà de la Dolce Vita, de Londres à Paris en passant par New York, Hollywood ne répond plus nous entraîne dans un monde de pouvoirs, de jalousies et de créations. Ce récit d'une épopée, humaine et artistique, est aussi celui de la fin de l'âge d'or hollywoodien.
---
Vous avez le livre ? Do you have the book ?
Apportez votre critique, votre avis ou votre note (/10)
Gives your opinion, review or note (/10)
Enregistrer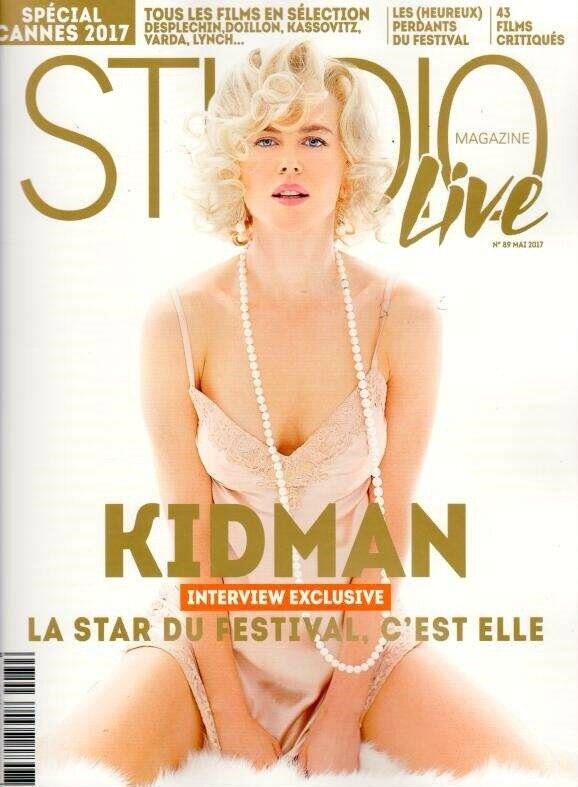 Studio Ciné Live
n°89
pays: France
paru le 17 mai 2017
prix: 3,90 Euros
article: 8 pages sur Nicole Kidman
info: Nicole Kidman "grimée" en Marilyn Monroe - séance photo pour Harper's Bazaar de février 2008, sous l'objectif du photographe Alan Gelati.