11 juin 2017
Ce dimanche 11 juin 2017, le blog fête ses 10 ans !
Merci à tous les visiteurs et admirateurs de Marilyn.
This Sunday 11 June 2017, the blog celebrates its 10 years !
Thanks to all the visitors and fans of Marilyn.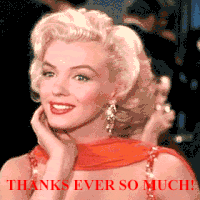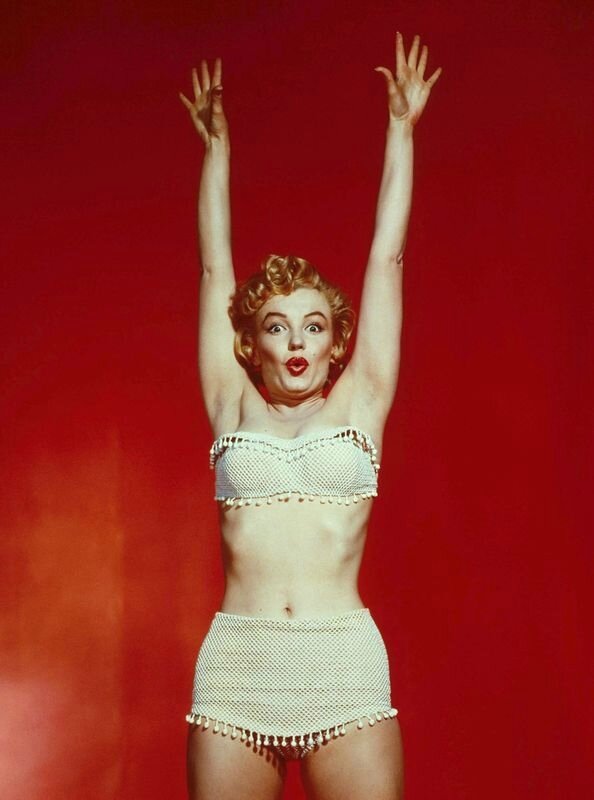 Petit point sur les stats du blog:
Total des visiteurs : 1 774 106
Total des pages vues : 4 314 056
Pages vues par visiteur : 2,43
Vos pays d'origine:
Vous êtes...
40 % français,
19 % espagnols,
17 % américains,
5% canadiens,
1 % hollandais,
1% japonais,
1% argentins,
1% d'Arabie Saoudite,
1% anglais,
1% allemands,
1% italiens,
1% algériens,
1% marocains ...
... et 11% d'anonymes

Enregistrer
Enregistrer

Dimanche 11 juin 2017 - 22h45 - Arte
à revoir en replay pendant 7 jours

Documentaire: Cary Grant,
de l'autre côté du miroir
Durée : 52min
Année et origine : 2015, France
Réalisateur: Mark Kidel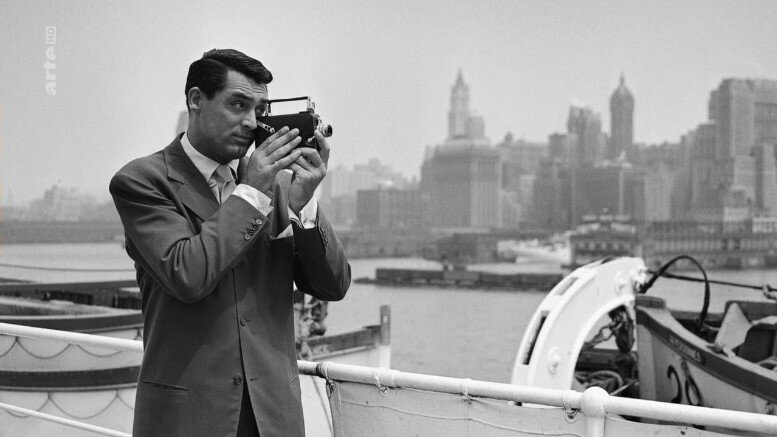 Un émouvant portrait voyage à travers les mondes de Cary Grant (1904-1986). Gentleman affable à l'écran, âme secrètement en souffrance à la ville : derrière la vedette hollywoodienne se cache une personnalité profonde, dévoilée par une autobiographie inédite et des films amateurs personnels.
Né Archibald Alexander Leach, en 1904 à Bristol, Cary Grant se retrouve à 11 ans pratiquement orphelin quand son père fait interner sa mère sans le lui dire dans une institution psychiatrique et s'en va refaire sa vie ailleurs. Le futur héros de La mort aux trousses, disparu en 1986, vivra l'absence maternelle comme un abandon qui le suivra la majeure partie de sa vie, au fil des échecs successifs de ses relations amoureuses. N'appartenant tout à fait ni à l'Angleterre de ses origines ni à l'Amérique de son succès, l'acteur tente de résoudre ses fêlures identitaires à travers des séances de psychothérapie sous LSD. "Tout le monde voudrait être Cary Grant. Moi aussi, je veux être Cary Grant ! ", plaisante-t-il.
Archives personnelles
Consignés dans une autobiographie jamais publiée, les pensées et les doutes de celui qui fut une icône de l'âge d'or hollywoodien jalonnent le film de Mark Kidel et mettent en lumière son intimité. Tout comme les images tournées par l'acteur lui-même : sa manière de cadrer les scènes de rue ou le visage de ses proches révèlent le regard poétique qu'il portait sur le monde et la vie. À ses archives personnelles, confiées par Barbara Harris, sa cinquième épouse, et Jennifer Grant, sa fille, se mêlent les extraits des grands films de celui qui fut l'acteur préféré d'Hitchcock, et qui a été sur scène acrobate, héros comique ou tragique et, surtout, homme du monde plein de charme. Structuré par les évocations de ses séances de thérapie, cet émouvant portrait voyage à travers les mondes de Cary Grant, de son enfance blessée à la célébrité, de la souffrance qu'il finit enfin, devenu père, par apprivoiser, à la sérénité.
Enregistrer
Enregistrer
I'm selfish, impatient and a little insecure.
I make mistakes, I am out of control
and at times hard to handle.
But if you can't handle me at my worst,
then you sure as hell don't deserve me at my best.

Je suis égoïste, impatiente et peu sûre de moi.
Je fais des erreurs, je suis hors de contrôle
et parfois difficile à gérer.
Mais si vous ne pouvez pas me supporter pour le pire,
nul doute que vous ne me méritez pas pour le meilleur.
---
Info ou Intox ?
Cette citation que l'on retrouve désormais partout sur internet, est discutable car il n'existe aucune source d'origine (interview et/ou article de presse d'époque) rapportant cette citation à Marilyn. Impossible de remonter à l'origine de cette phrase (qui l'aurait prononcé ?).

> Sur le web
- L'article publié sur le site elle reprend des "fausses" citations attribuées à tort à Marilyn. Pour notre phrase, l'auteur déclare qu'elle figurait dans une biographie pas très sérieuse (et non citée).
- L'article publié sur le site dédié à Marilyn - Immortal Marilyn - laisse planer le doute, en catégorisant la phrase dans "les citations questionnables". La mise en doute porte sur la phrase elle-même: s'il est avéré que Marilyn faisait part de ses troubles, de son manque de confiance, elle n'a jamais parlé d'elle-même comme étant égoïste, impatiente et hors de contrôle, ni rien de similaire. Mais n'ayant pas parvenu à remonter le fil d'origine de cette phrase, l'auteur de cet article ne se prononce pas de manière définitive.

> Conclusion
S'agit-il des propos tenus par une autre célébrité ? ou d'un hoax (canular) avancé sur le web et depuis, repris sur tous les sites ? S'agit-il vraiment de Marilyn qui aurait tenu ces propos: en interview ? en off, à un ami, une connaissance ?
La question reste donc en suspens tant que l'origine de cette phrase ne sera pas retrouvée.