Photographies
(diverses)

---
Lot 151: Marilyn Monroe (3) photographs
with secretarial autographs
and (1) unsigned vintage swimsuit still. (ca. 1950s)
Collection of (3) vintage original gelatin silver double-weight matte 8 x 10 in. photographs all secretarially inscribed and signed in red ink on the image and in the borders, "Marilyn Monroe". Also includes (1) vintage gelatin silver single-weight 8 x 10 in. cheesecake photograph of Monroe in a black lace swimsuit. 3-exhibiting even toning, minor edge wear and remain in very good to fine condition. 1-exhibits a repaired 1 in. tear to lower central border as well as edge creasing. In good condition.
Estimate: $300 - $500 / Winning bid: $1,400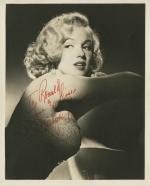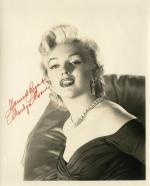 ---
Lot 152: Marilyn Monroe rare signed photograph. (TCF, 1952)
Vintage original gelatin silver 8 x 10 in. double-weight matte photograph by Frank Powolny depicting Marilyn in repose. From the publicity campaign for Monkey Business. Inscribed and signed in blue ink in lower left of image to a crewmember, "To Jack, It's a pleasure to know you, Marilyn Monroe". Exhibiting light even toning, and minor handling. In fine condition.
Estimate: $4,000 - $6,000 / Winning bid: $12,500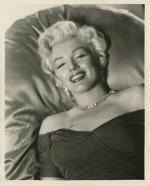 ---
Lot 415: Marilyn Monroe (45+) photographs by Avedon, Greene, Florea, Willoughby, and others. (1940s-1960s/printed later)
Collection of (45+) gelatin silver and RC color double-weight and single weight glossy and matte production photographs and portraits ranging in size from 8 x 8 in. to 16 x 20 in. Including images with Cary Grant, William Holden, Montgomery Clift and others,glamour portraits, candid shots of cast and crew, scene stills and character portraits. Some retaining photographer inkstamps and notation on the verso. Exhibiting age, minor wear, some toning, minor soiling and handling. In overall vintage very good to fine condition.
Estimate: $400 - $600 / Winning bid: $4,250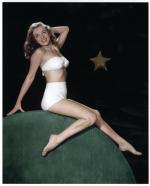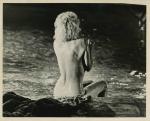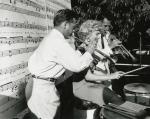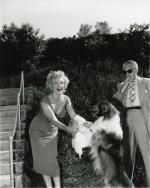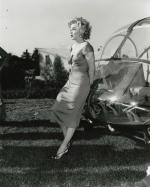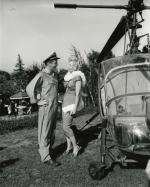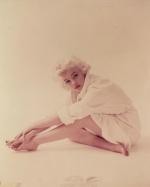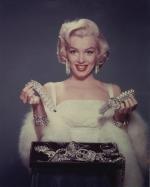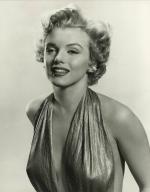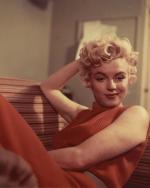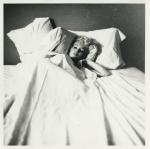 ---
Lot 444: Movie Star News archive (1 million++) Hollywood and entertainment photographs.
Massive archive of (1 million++) primarily gelatin silver 8 x 10 in. single- and double-weight glossy and matte photographs, as well as RC prints, color photos, color glos stills, and color mini lobby cards. A New York City institution for over 70 years, Movie Star News began life in 1938 as a used bookstore owned by siblings Irving and Paula Klaw. The business struggled until one day Irving noticed customers surreptitiously tearing pictures out of movie magazines. Sensing an opportunity, the Klaws began selling used film publicity photos. Demand was so high that Irving reached out to studio publicity departments directly for additional stock, and discovered that promotional materials were routinely discarded after the run of a film. He was able to acquire as many original photos as he wanted for next to nothing, and often, studio negatives, from which he started producing his own prints. The Klaws stopped selling books and started a mail order photo business in addition to the storefront operation, effectively establishing Hollywood and entertainment photography as a field of collecting. Comprising Movie Star News store stock as well as vintage source material, the breadth and scope of this resulting archive is likely unparalleled anywhere, featuring material on nearly every important star and movie in the history of American film production, from pre-Hollywood silent film period through the Golden Age, New Hollywood, the blockbuster era, and beyond. Every category, genre, and subgenre is represented, including drama, comedy, action, adventure, romance, pre-code, crime, film noir, sci-fi, horror (Universal, Hammer, and more), war, western, pin-up, cheesecake, beefcake, exploitation, sexploitation, Blaxploitation, etc. Additionally featuring television, music, stage, and adult subjects, the archive contains a near-complete narrative of American pop culture throughout the 20th century. Today, it would be virtually impossible to build a collection of entertainment material this comprehensive from scratch and prohibitively expensive to create at this level of quality—the cost of photo paper alone would run well over $1,000,000. The archive consists of roughly 40% vintage original material, the remainder primarily composed of high quality Movie Star News gelatin silver dark room prints, many made from the original negatives that Klaw acquired directly from the studios. Including actresses and female entertainers: Paula Abdul, Julie Adams, Rene Adoree, Gracie Allen, June Allyson, Judith Anderson, Mary Andrewson, The Andrews Sisters, Ursula Andress, Julie Andrews, Even Arden, Jean Arthur, Mary Astor, Lauren Bacall, Carrol Baker, Josephine Baker, Lucille Ball, Anne Bancroft, Talullah Bankhead, Vilma Banky, Brigette Bardot, Theda Bara, Lynne Bari, Ethel Barrymore, Anne Baxter, Constance Bennett, Joan Bennett, Ingrid Bergman, Linda Blair, Joan Blondell, Ann Blythe, Jacqueline Bisset, Clara Bow, Alice Brady, Mary Brian, Fannie Brice, Louise Brooks, Virginia Bruce, Carol Burnett, Mary Carlisle, Madeleine Carroll, Irene Castle, Joan Caulfield, Helen Chandler, Carol Channing, Marguerite Chapman, Cyd Cherise, Claudette Colbert, Jeanne Crane, Joan Crawford, Fifi D'Orsay, Arlene Dahl, Lili Damita, Dorothy Dandridge, Bebe Daniels, Linda Darnell, Marion Davies, Bette Davis, Doris Day, Yvonne DeCarlo, Francis Dee, Sandra Dee, Gloria DeHaven, Olivia DeHavilland, Dolores Del Rio, Myrna Dell, Catherine Deneuve, Sandy Dennis, Bo Derek, Marlene Dietrch, Faith Domergue, Carol Donell, Billie Dove, Betsy Drake, Faye Dunaway, Irene Dunne, Deanna Durbin, Ann Dvorak, Jeanne Eagles, Barbara Eden, Anita Ekberg, Dale Evans, Francis Farmer, Alice Faye, Rhonda Fleming, Bridget Fonda, Jane Fonda, Joan Fontaine, Anne Francis, Kay Francis, Mona Freeman, Anette Funicello, Eva Gabor, Zsa Zsa Gabor, Greta Garbo, Ava Gardner, Judy Garland, Terri Garr, Greer Garson, Janet Gaynor, Lillian Gish, Paulette Goddard, Betty Grable, Gloria Grahame, Katharyn Grayson, Jane Greer, Virginia Grey Corinne Griffith, Melanie Griffith, Daryl Hannah, Ann Harding, Jean Harlow, June Havoc, Goldie Hawn, Helen Hayes, Susan Hayward, Rita Hayworth, Audrey Hepburn, Katharine Hepburn, Billie Holliday, Miriam Hopkins, Lena Horne, Ruth Hussey, Angelica Huston, Betty Hutton, Janet Jackson, Gloria Jean, Zita Johann, Olivia Newton John, Grace Jones, Jennifer Jones, Shirley Jones, Janis Joplin, Ruby Keeler, Grace Kelly, Deborah Kerr, Phyllis Kirk, Eartha Kitt, Laura La Plante, Veronica Lake, Hedy Lamarr, Dorothy Lamour, Elsa Lancaster, Carol Landis, Priscilla Lane, Francis Langford, Angela Lansbury, Piper Laurie, Lila Lee, Peggy Lee, Janet Leigh, Vivien Leigh, Joan Leslie, Gina Lollabrigida, Carole Lombard, Bessie Love, Myrna Loy, Ida Lupino, Jeanette MacDonald, Ali MacGraw, Shirley MacLane, Anna Magnani, Jayne Mansfield, Ann Margret, Marilyn Maxwell, Virginia Mayo, Dorothy McGuire, Fay McKenzie, Una Merkel, Ethel Merman, Vera Miles, Ann Miller, Liza Minnelli, Mary Miles Minter, Carmen Miranda, Marilyn Monroe, Maria Montez, Coleen Moore, Mae Murray, Pola Negri, Kim Novak, Maureen O'Hara, Maureen O'Sullivan, Merle Oberon, Anita Page, Gail Patrick, Mary Pickford, Eleanor Powell, Luise Rainer, Sally Rand, Vanessa Redgrave, Donna Reed, Lee Remick, Debbie Reynolds, Ann Richards, Ginger Rogers, Diana Ross, Lillian Roth, Gail Russell, Jane Russell, Rosalind Russell, Ann Rutherford, Winona Ryder, Lizabeth Scott, Norma Shearer, Ann Sheridan, Dinah Shore, Sylvia Sidney, Jean Simmons, Alexis Smith, Barbara Stanwyck, Meryl Streep, Barbra Streisand, Gloria Swanson, Elizabeth Taylor, Shirley Temple, Emma Thompson, Gene Tierney, Thelma Todd, Claire Trevor, Kathleen Turner, Lana Turner, Twiggy, Mamie Van Doren, Lupe Velez, Martha Vickers, Rachel Ward, Tuesday Weld, Mae West, Marie Windsor, Debra Winger, Shelley Winters, Jane Withers, Anna May Wong, Natalie Wood, Fay Wray, Teresa Wright, Jane Wyman, Loretta Young, and many, many more. Actors and male entertainers: Amos & Andy, Dana Andrews, Roscoe "Fatty" Arbuckle, Louis Armstrong, Desi Arnaz, Fred Astaire, Lex Barker, John Barrymore, Lionel Barrymore, The Beatles, Warren Beatty, Wallace Beery, Harry Belafonte, John Belushi, Jack Benny, Edgar Bergen, Charles Bickford, Humphrey Bogart, David Bowie, Charles Boyer, Marlon Brando, Charles Bronson, Mel Brooks, Yul Brynner, James Cagney, Eddie Cantor, Johnny Cash, John Cassavettes, Lon Chaney, Sr., Charlie Chaplin, Montgomery Clift, Nat King Cole, Ronald Colman, Sean Connery, Gary Cooper, Jackie Cooper, Ricardo Cortez, Joseph Cotten, Bing Crosby, Tony Curtis, Sammy Davis, Jr., The Dead End Kids, James Dean, Robert DeNiro, Walt Disney, Kirk Douglas, Clint Eastwood, Duke Ellington, Douglas Fairbanks, Sr. & Jr., Jose Ferrer, W.C. Fields, Errol Flynn, Henry Fonda, Glenn Ford, Harrison Ford, Clark Gable, John Garfield, James Garner, Richard Gere, Mel Gibson, Benny Goodman, Cary Grant, Alec Guinness, Gene Hackman, Tom Hanks, Rondo Hatton, Sterling Hayden, Charlton Heston, Alfred Hitchcock, Dustin Hoffman, William Holden, Bob Hope, Rock Hudson, Tab Hunter, William Hurt, The "James Bond" franchise, Van Johnson, Al Jolson, Boris Karloff, Buster Keaton, Gene Kelly, Alan Ladd, Burt Lancaster, Harry Langdon, Charles Laughton, Laurel & Hardy, Bruce Lee, Christopher Lee, Jack Lemon, Jerry Lewis, Harold Lloyd, Peter Lorre, Dean Martin, Lee Marvin, the Marx Brothers, James Mason, Victor Mature, Joel McCrea, Roddy McDowell, Steve McQueen, Ray Milland, Sal Mineo, Robert Mitchum, Robert Montgomery, Eddie Murphy, Bill Murray, Ricky Nelson, Paul Newman, Jack Nicholson, David Niven, Chuck Norris, Peter O'Toole, Warner Oland, Laurence Olivier, Al Pacino, Jack Palance, Gregory Peck, Tyrone Power, Elvis Presely, Vincent Price, John Wayne, Johnny Weissmuller, Orson Welles, Bruce Willis, and many, many more. Movies: The African Queen, All Quiet on the Western Front, American Graffiti, Anatomy of a Murder, Animal House, the Back to the Future franchise, Beau Geste, Bell, Book and Candle, The Big Heat, The Birds, The Blue Dahlia, Blue Velvet, Bonnie and Clyde, Born Yesterday, Brigadoon, Cabin in the Sky, Captain's Courageous, Casablanca, the "James Bond" franchise, Cat People, the "Charlie Chan" franchise, Citizen Kane, Cover Girl, Dance, Fools, Dance, Dark Victory, Dead End, Dial M for Murder, Doctor Strangelove, Dracula, Duel in the Sun, Easy Rider, El Dorado, For Whom the Bell Tolls, Foreign Correspondent, Forsaking All Others, Frankenstein, From Here to Eternity, Full Metal Jacket, Funny Girl, Ghostbusters, Gigi, Gone With the Wind, Grand Illusion, The Grapes of Wrath, The Great Escape, Halloween, High Society, His Girl Friday, Holiday, The Horror of Dracula, Human Desire, Humoresque, I Wanted Wings, Imitation of Life, Inside Daisy Clover, Invasion of the Body Snatchers, Jaws, Jezebel, The Killers, The King and I, The Lady Eve, The Lady Vanishes, Lifeboat, Macao, Marked Woman, The Most Dangerous Game, Mr. Smith Goes to Washington, Mrs. Miniver, Murder, My Sweet, My Darling Clementine, My Man Godfrey, Night of the Hunter, North by Northwest, Notorious, Passage to Marseilles, Paths of Glory, Persona, Picnic, Planet of the Apes, Porgy and Bess, The Postman Always Rings Twice, Prisoner of Zenda, Psycho, Quo Vadis, Random Harvest, Rear Window, Rebecca, Rio Bravo, Robocop, Rope, Sabotage, The Set-Up, Seven Samurai, She!, Showboat, Spellbound, Stagecoach, The Stranger, Sullivan's Travels, Suspicion, the "Tarzan" franchise, Test Pilot, That Certain Woman, The Three Musketeers, To Catch a Thief, To Have and Have Not, Today We Live, Too Hot to Handle, The Untouchables, Valley of the Dolls, Vertigo, Vivacious Lady, Westside Story, White Christmas, Woman of the Year, The Women, Wuthering Heights, Young Mr. Lincoln, Zoo in Budapest, and many, many more. Includes duplicate images.Condition ranges widely, with the majority ranging from very good to very fine. The archive is housed in approx. (140) 4- and 5-drawer metal filing cabinets, measuring on average 22 x 28 x 53 in. This is a historic opportunity to own one of the most legendary and consequential collections of Hollywood and entertainment photographic material ever assembled. Interested bidders are strongly encouraged to preview the lot in person by appointment.
Estimate: $220,000 - $350,000 / Winning bid: ?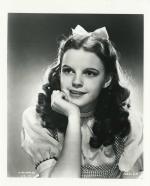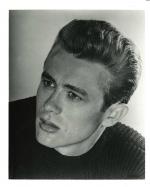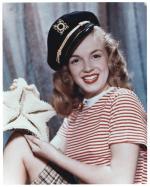 ---
Lot 868: Marilyn Monroe (3) nude calendar first-release variation collection. (ca. 1940s)
Vintage original (3) iconic Tom Kelly's legendary Golden Dreams nude calendar print, shot in 1949 when Marilyn was between studio contracts, and not published until at least 1952 for the following year. Including (1) 9 x 13 in. stapled print with advertising headboard present and 4-other prints of various models beneath Marilyn's, (1) 8 x 9.5 in. print (presumed removed from a complete calendar) and (1) 12 x 16.5 in. print with creased headboard section. All in vintage very good to fine condition.
Estimate: $300 - $500 / Winning bid: $850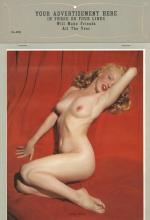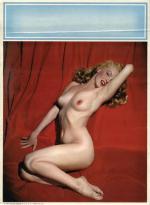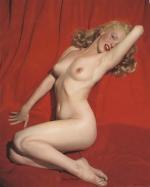 ---
Lot 872: Marilyn Monroe door panel poster. (ca. 1950s)
Vintage original rolled 62 x 21.5 in. panel door poster of Marilyn Monroe in a candy-striped bathing suit. Linen backed. Exhibiting light even fading and a slice to the upper 2 in. of the blank border, not affecting image. In vintage very good to fine condition.
Estimate: $600 - $800 / Winning bid: $3,250


---
Lot 878: Marilyn Monroe unpublished behind the scenes color camera transparency from Niagara by Frank Worth.
(TCF, 1953) Vintage original 2.5 x 2.5 in. camera color transparency of Marilyn Monroe in costume as "Rose Loomis" in an unpublished image of the Hollywood icon posing in front of a helicopter behind the scenes of Niagara. Photographed by Frank Worth. In vintage fine condition.
Estimate: $200 - $300 / Winning bid: $350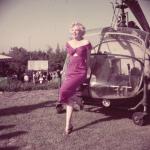 ---
Lot 879: Marilyn Monroe (3) contact sheet strips with 9-portraits by Milton Greene from his personal collection.
(ca. 1950s) Vintage original (9) gelatin silver single-weight glossy 2.5 x 2.25 in. photographs on 3-contact sheet prints measuring approx. 2.25 x 8 in. and with 3-frames per strip. Featuring outdoor portraits of Marilyn Monroe taken by her close friend and legendary photographer Milton Greene. Unevenly trimmed at top and bottom of strips. Exhibiting age, minor wear and some handling. From the personal collection of Milton Greene. In overall very good to fine condition.
Estimate: $300 - $500 / Winning bid: $600



---
Lot 885: Marilyn Monroe (3) candid photographs with Tony Curtis, Milton Greene and others.
(ca. 1960s) Vintage original (3) gelatin silver single-weight photos including (1) 8 x 10 in. Marilyn with DJ Fred Robbins and Joe Bynes, (1) 8 x 10 in. Marilyn with Milton Greene and others at Jess Rand's 1954 birthday party and (1) 4.5 x 6.5 in. Marilyn with Tony Curtis and others. Exhibiting some edge chipping, age, handling. With some mounting residue, inkstamps and writing to verso. In vintage very good to fine condition.
Estimate: $300 - $500 / Winning bid: $300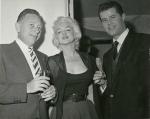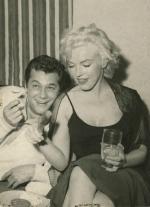 ---
Lot 886: Marilyn Monroe (3) candid photographs with Sammy Davis Jr., Tony Curtis, Milton Greene and more.
(ca. 1960s) Vintage original (3) gelatin silver single-weight photos including (1) 4.5 x 6.5 in. Marilyn with Tony Curtis and Milton Greene wearing eye patches in solidarity with Sammy Davis Jr. who'd lost his eye in a car accident, (1) 8 x 10 in. Marilyn with Milton Greene and Sammy Davis Jr. at Jess Rand's 1954 birthday party and (1) 8 x 10 in. photo card of Marilyn with Sammy Davis Jr. and Eddie Fisher. Exhibiting some edge chipping, age, handling. With some mounting residue, inkstamps and writing to verso. In vintage good to fine condition.
Estimate: $300 - $500 / Winning bid: $300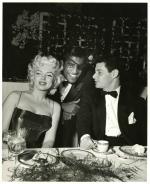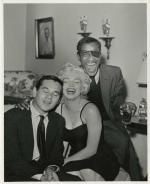 ---
Lot 888: Marilyn Monroe (10) mammoth prints signed by George Barris.
(ca. 1950s-1960s) Collection of (10) contemporary oversize posed and candid photographs of Monroe ranging in size from 17 x 22.25 in. to 21 x 28 in. Including (2) color images 1-of Monroe wearing a robe at the beach and 1-head shot and (8) black and white prints including 7-in and around a home and 1-at the beach. All signed in lower right of images, "George Barris" (Barris first signed in ballpoint over which he later signed in marking pen). Exhibiting minor wrinkling from handling. In generally fine condition.
Estimate: $1,000 - $1,500 / Winning bid: $1,900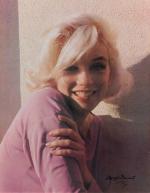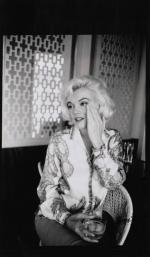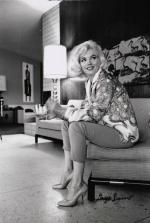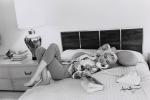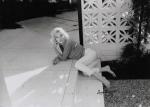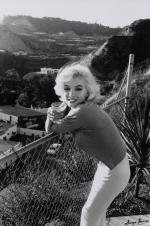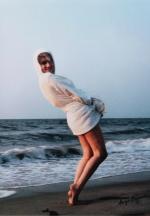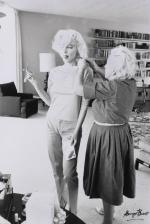 ---
Lot 889: Bert Stern signed Marilyn Monroe limited edition foil print.
(1962) Vintage original blue ink silkscreen on 40 x 40 in. silver foil limited edition print. The image is from Marilyn Monroe's last photographic sitting in 1962. Signed by the photographer, "Bert Stern" in the lower right border and numbered, "99/100" in the lower left. Presented in the original fame. In vintage fine condition.
Estimate: $2,000 - $3,000 / Winning bid: $2,000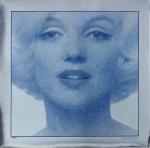 ---
Films
---
Lot 876: Marilyn Monroe (2) window cards from How to Marry a Millionaire and Niagara. (TCF, 1953)
Vintage original (2) window cards for the Marilyn Monroe titles including (1) 14 x 22 in. card for How to Marry a Millionaire featuring Marilyn in swimsuit with Betty Hutton and Lauren Bacall. With playdate field filled in and some toning to edges and including (1) 14 x 22 in. card for Niagara featuring a sultry Monroe reclining and a photo image of she and Joseph Cotten. With blank playdate field, some clean pinholes to corners, and even toning. In generally very good to fine condition.
Estimate: $400 - $600 / Winning bid: $500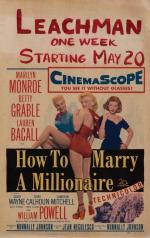 ---
Lot 877: Marilyn Monroe (41) negatives from Bus Stop. (TCF, 1956)
Vintage original (41) 5 x 4 in. black and white negatives with matching contact prints, including images from production with Monroe, Don Murray, Arthur O'Connell, Eileen Heckart and cast, behind the scenes shots, crowd scenes, and images of Monroe in her iconic green costume performing. Contained in original sleeves. Some contact prints with editorial grease pencil cropping for publication. In generally fine vintage condition.
Estimate: $600 - $800 / Winning bid: $7,000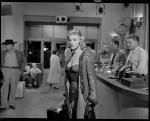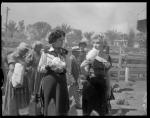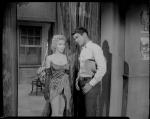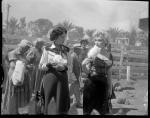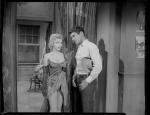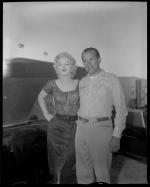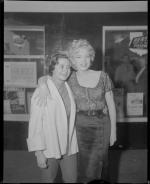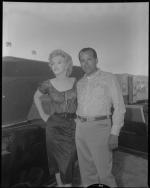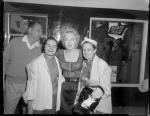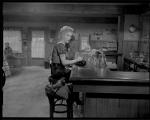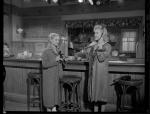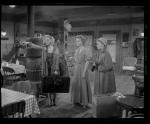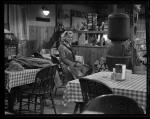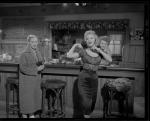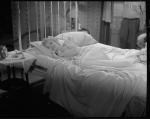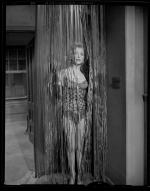 ---
Lot 880: Marilyn Monroe rolled German A0 large size format poster for The Seven-Year Itch.
Marilyn Monroe rolled German A0 large size format poster for The Seven-Year Itch. (TCF, 1955/R-1960) Vintage original German A0 46 x 33 in. large size format poster by graphic artist, stamp illustrator and art educator Dorothea Fischer-Nosbisch for the re-release of the Billy Wilder, Marilyn Monroe comedy. Rolled. With vibrant color. In vintage fine condition.
Estimate: $300 - $500 / Winning bid: $750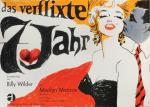 ---
Lot 881: Marilyn Monroe (11) production photographs from The Seven Year Itch and How to Marry a Millionaire.
(MGM, 1953/1955) Vintage original (11) gelatin silver single-weight glossy 8 x 10 in. production photographs featuring Marilyn Monroe and cast including (5) How to Marry a Millionaire and (6) The Seven Year Itch. All with studio slugs in lower borders. Exhibiting age, minor wear, some toning, creasing and handling. In overall vintage good to very good condition.
Estimate: $300 - $500 / Winning bid: $600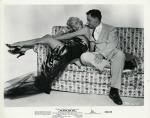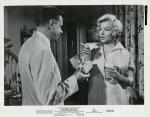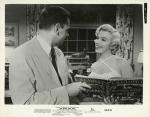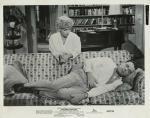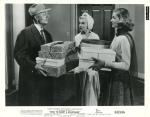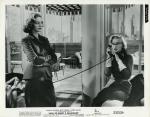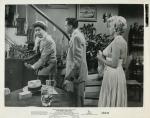 ---
Lot 882: Marilyn Monroe (5) photographs from The Seven-Year Itch and others.
(TCF, 1955) Vintage original gelatin silver single-weight production photographs ranging in size from 7.25 x 8 in. to 8 x 10 in. including (3) Seven-Year Itch with Marilyn and Tom Ewell mugging on a couch (1-with two-hole punches at the top border), (1) full-body swimsuit pose and (1) portrait in a jeweled satin gown near a car. All exhibit minor age and handling. In vintage fine condition.
Estimate: $200 - $300 / Winning bid: $650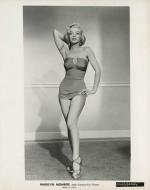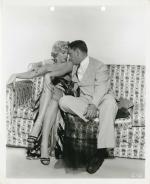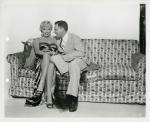 ---
Lot 883: Marilyn Monroe lobby card for Dangerous Years, her first appearance in film publicity material.
(TCF, 1948) Vintage original color 11 x 14 in. lobby card for the first film in which Marilyn appeared in publicity material. Exhibiting pinholes, border restoration, and retouching to a vertical crease through the center of the card and a crease in the lower right image. Presents in vintage good to very good condition.
Estimate: $300 - $500 / Winning bid: $300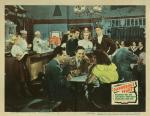 ---
Lot 884. Marilyn Monroe and Anne Baxter photograph behind the scenes on All About Eve by Frank Powolny.
(TCF, 1950) Vintage original gelatin silver 8 x 10 in. double-weight matte photograph. Retaining photographer's inkstamp on the verso. Exceedingly rare early candid moment for Marilyn. In vintage very fine condition.
Estimate: $400 - $600 / Winning bid: $650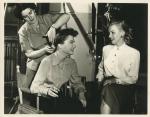 ---
Lot 890: Warner Bros. commemorative brass key to the studio. (ca. 1960s)
Consisting of a cast brass 11 x 4 in. presentation key to Warner Bros. Studios. The shield-shaped bow of the key features raised iconic "WB" letters synonymous with the studio. The key blade reads, in raised letters, "The Largest in the World" on one side and "Welcome to the Warner Bros Studio", on the other. Keys like this one were presented to special guests, celebrities, and dignitaries visiting the studio. Exhibiting expected age, wear and patina. In vintage fine condition.
Estimate: $600 - $800 / Winning bid: $1,900

---
Documents papiers

---
lot 869: Marilyn Monroe's (Norma Jeane Dougherty) first signed studio contract with Twentieth Century-Fox with original screen test request signed by Ben Lyon.
The contract is 17 pages (8.5 x 11 in.), entitled "Agreement Between Twentieth Century-Fox Film Corporation And Norma Jeane Dougherty – Artist August 24, 1946" typed on the heavy stock contract folder bound with two brass brads. The document is an agreement, "That the producer employs the artist, and the artist enters the employ of the producer, to render his services exclusively to the producer, in the capacities and for the purposes herein described, for a term of Six (6) Months, commencing on the 26th day of August, 1946… the producer shall pay to the artist, as his entire compensation hereunder, the sum of One Hundred and Twenty-Five Dollars ($125.00) per week during the term of said employment…" On page 16, the future Marilyn Monroe signed in black ink, "Norma Jeane Dougherty" and was co-signed by a studio executive an a notary public. The final page was signed by Norma Jeane's foster mother, Grace McKee, granting approval of the agreement for the 20-year-old minor. Accompanying the contract is the 1-page inter-office document, dated July 25, 1946, signed by Twentieth Century Fox executive (and former actor) Ben Lyon, written to Mr. George Wasson, stating in part: "Will you please draw up an optional contract on Norma Jeane Dougherty. We agree to make a test of her and then within ten (10) days after she completes the test, we agree to advise her whether or not we intend to exercise the option: 6 months – 20 out of 26 weeks -- $150.00." Ben Lyon was a successful actor starring in the 1930 film Hell's Angels, the film that brought Jean Harlow to prominence. After having met the young Norma Jeane on July 17, 1946, Lyon stated that she was "Jean Harlow all over again!" With this document, he arranged for Norma Jeane's screen test and her subsequent contract with the studio. Lyon later advised the starlet to change her screen name to "Marilyn Monroe". Also included is a carbon copy studio memo to Ben Lyon from George Wasson, dated October 25, 1946, stating that "Today is the last day for us to notify Norma Jeane Dougherty in the event we desire her to have any dental work done." Contract is in fine condition; both the Lyon and dental memos have paper loss from the two-hole binder. An historic assemblage marking the genesis of the silver screen's greatest star.
Estimate: $8,000 - $12,000 / Winning bid: $35,500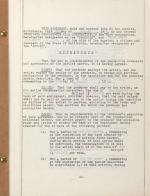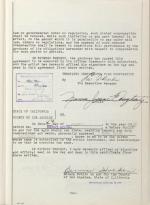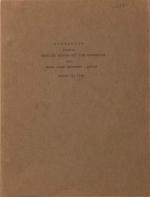 ---
lot 870: Marilyn Monroe personally hand annotated script from Gentlemen Prefer Blondes. (TCF, 1953)
Marilyn Monroe's personally-used and annotated script from Gentlemen Prefer Blondes. An incomplete script, being a block of revisions delivered by the production to Marilyn Monroe comprising 69 pages total (numbered 48 through 117, missing page 93) plus a pink title cover-sheet printed "26 November 1952, 'Gentlemen Prefer Blondes' (Revised Final Script…13 Nov. 1952)," plus "TO ALL SECRETARIES: Please place these ADDITIONAL PAGES at the back of your script of the above date. THIS IS IMPORTANT! Majority of the prompts for Marilyn's character "Lorelei Lee" are circled variously in graphite and non-repro blue pencil, with approximately 22-pages annotated in various inks and pencil in Monroe's hand with amendments and additions to the script and notes on how she proposes to deliver lines and portray Lorelei's character, with several other pages showing line deletions and other demarcations. Highlights of notes include: pg. 56, when Lord Beekman finds Lorelei stuck in Malone's porthole, next to Lorelei's line "Oh yes--Tea with Lady Beekman. Why, she must of forgot. She didn't show up," with Monroe adding an alternative line, "Well, I just wanted to see the view. It's better from here"; pg. 58, Monroe changes the line "Piggie, will you run down to my cabin and get my purse?" to "Maybe I should have that Sherry - will you get me some"; pg. 79, Monroe has written a note to herself in the margin "Feeling that feeds the words, know the lines, go over it inteligently [sic]"; pg. 92, also to herself, "sense the feeling with the body" plus several dialogue changes; pg. 94, again to herself, "grit my teeth and forget it must have my," "all of feeling in my words," and "build pull back, don't stop mutual conflict between partners." Also, the following page (95) although bearing no notations, features the scene for Monroe's classic musical number "Diamonds Are a Girl's Best Friend." In generally very good condition, with expected handling wear, soiling, and creasing, and some small edge tears and damp-staining to cover page and a few internal margins throughout. Marilyn's unique, revealing personal notations in this script reveal her private thought processes and fleeting self confidence. On set, she was haunted by her controlling acting coach Natasha Lytess, constantly striving for her approval and insisting on retakes even when director Howard Hawks had already approved. Co-star Jane Russell looked after Marilyn on set and was often one of the only people able to coax her out of her trailer during her bouts of self doubt. Despite her anxieties, it was the role of Lorelei Lee that first fabricated her 'dumb blonde' persona—a genius mixture of comedy and sexiness which Marilyn personified on screen, all the while taking her acting very seriously, as evidenced by her occasional heartfelt self-motivational notes in the margins. Monroe biographer Donald Spoto once said: "She put a twist on sexiness. It was not something wicked and shameful...it was something which was terribly funny. And Marilyn enjoyed it." A remarkable and deeply personal artifact both from Marilyn's aura imbued within it, and of Hollywood history in general.
Provenance: Christies, New York, June 22, 2006, Lot 160.
Estimate: $20,000 - $30,000 / Winning bid: $20,000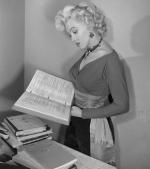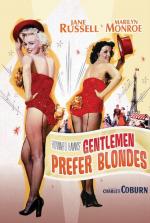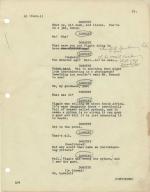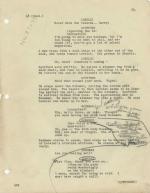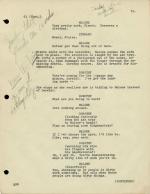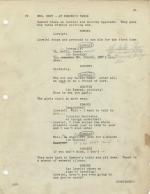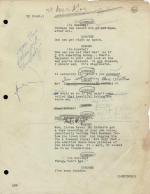 ---
Lot 871: Marilyn Monroe signed document relating to The Seven Year Itch. (TCF, 1955)
The 1-page document (8.5 x 11 in.), dated and notarized from the State of New York on December 31, 1955, states in part: "I, Marilyn Monroe of New York, New York… for valuable consideration to me in hand paid and the receipt whereof I hereby acknowledge, have and do hereby and herewith release and forever discharge Twentieth Century-Fox Film Corporation… of and from all manner of action and actions, cause and causes of action, claims, demands… that I have ever had… pertaining to the production, distribution, exploitation or other matters or things relating to a certain motion picture photoplay entitled THE SEVEN YEAR ITCH." Signed "Marilyn Monroe" in black ink. Minor staple holes on left margin. Overall, in fine condition.
Estimate: $3,000 - $5,000 / Winning bid: $3,750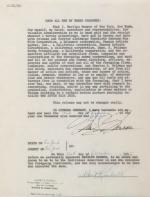 ---
Lot 873: (2) Marilyn Monroe signed documents and a block of (3) blank Marilyn Monroe checks.
A 1-page document (8.5 x 11 in.), undated, but retains "Received" stamp dated February 6, 1947. Sent by Marilyn to 20th Century-Fox Film Corporation to the attention of the legal department. In part: "This is to notify you that I am no longer being represented by the National Concert & Artists Corporation… I am now being represented by the Elsie Cukor Lipton Agency…[signed] Marilyn Monroe". Contains clerical notes in both pencil and ink. Toning at lower half with tearing by two binder holes.
The second document is the second page of a two-page document (page one is missing), dated January 16, 1952 involving Twentieth Century-Fox Film Corporation and RKO Radio Pictures, Inc., pertaining to advertisement release for Marilyn Monroe in promoting "Jantzen Play Suites, Play Clothes and Swim Suits". Signed "Marilyn Monroe" in blue ink, and co-signed by a Twentieth Century-Fox representative. Staple holes at top, pronounced wrinkling and a 3.75 x 1.25 in. portion clipped from the document.
Included with the documents is a block of (3) unused "Marilyn Monroe" printed checks from her City National Bank, Beverly Hills branch (checks numbered 1950 – 1952). Checks and attached stubs are in fine condition.
Estimate: $1,500 - $2,500 / Winning bid: $3,750

---
Lot 874: Marilyn Monroe signed advertising release for House of Westmore Cosmetics.
The 1-page document (8.5 x 13.5 in.), dated July 3, 1952 from Los Angeles, California, states in part: "The undersigned, Twentieth Century-Fox Film Corporation, a New York corporation, hereby gives and grants to House of Westmore, the non-exclusive right to utilize the name and likeness of Marilyn Monroe… Said name and/or likeness shall be used only by House of Westmore in connection with its product Cosmetics in the following manner: Newspapers, magazines, window and counter displays, point of sale material." Signed "Marilyn Monroe" in black ink, and co-signed by representatives of Twentieth Century-Fox and House of Westmore. Minor paper loss from the binder at upper edge; minor chip at bottom edge not affecting signature.
Estimate: $2,000 - $3,000 / Winning bid: $4,250

---
Lot 875: Studio letter warning Marilyn Monroe of her breach of contract for taking off shooting days to participate in President Kennedy's Birthday Celebration. (1962)
Vintage original 2-page letter on Twentieth Century-Fox Film Corporation letterhead, dated May 16, 1962, addressed to Marilyn Monroe Productions, Inc. In part: "…the services of Miss Marilyn Monroe in the now current employment period commenced on March 6, 1962 in the motion picture tentatively entitled 'Something's Gotta Give'… Whereas said motion picture is now in the process of principal photography and is uncompleted… Miss Monroe has advised the executives of the undersigned corporation… that she intends to absent herself from Producer's studio and from Los Angeles, California, at twelve noon, May 17, 1962, for the purpose of attending a social function being held outside of the State of California, and to continue said absence for the reminder of the said calendar week… Now, therefore, please be advised that said announced action on the part of Miss Monroe constitutes a refusal by her to render services… said action of Miss Monroe will result in serious loss and material damage to the undersigned corporation… [the studio may] be relieved of any of its obligations in respect to the photoplay in which Miss Monroe is now rendering…" Signed "Twentieth Century-Fox Film Corporation" by Frank H. Ferguson, its Assistant Secretary. Included with original registered mail transmittal envelope, postmarked May 16, 1962, with attached studio slip with stamp indicating return date of May 17, 1962 with notation that the letter was refused and returned. Before shooting had begun, Monroe received approval from producer Henry Weinstein for her to perform on May 19th for President Kennedy's birthday celebration at Madison Square Garden. Despite the agreement, Marilyn's protracted health issues had delayed production and studio brass ultimately decided to release her from the picture on June 8th.
Estimate: $400 - $600 / Winning bid: $3,750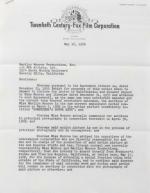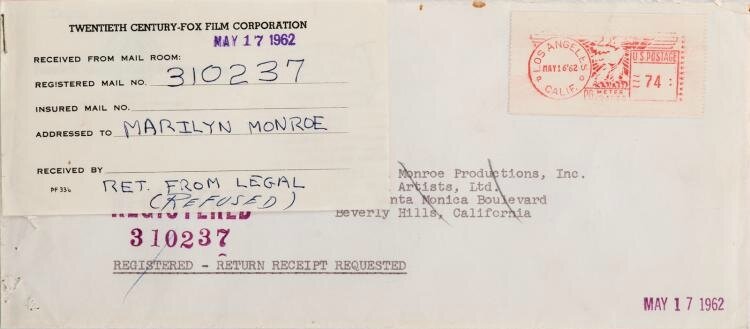 ---
Lot 887: Let's Make Love 22-pages of original sheet music for the LP record release.
(TCF, 1960) Vintage original (22) pages of musical charts including (1) 5-page printed 9.5 x 13 in. Conductor score for, "Let's Make Love" designated for "Marilyn Monroe and Frankie Vaughan", (1) 4-page handwritten 10.75 x 13.25 in. score for, "Let's Make Love", (1) 6-page printed 9.5 x 13 in. Conductor score for, "You With the Crazy Eyes" designated for "Frankie Vaughan (Vocal)" and (1) 7-page handwritten 10.75 x 13.25 in. score for "You With the Crazy Eyes" score. All exhibit edge toning, handling, minor soiling and staining. In vintage very good condition.
Estimate: $300 - $500 / Winning bid: $325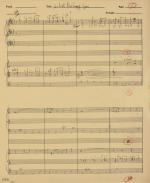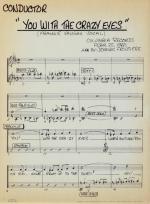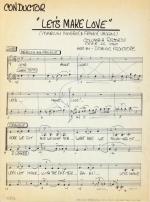 ---
Accessoires
---
Lot 1942: Loni Anderson vintage "MM" evening gloves gifted to her by Burt Reynolds as the personal property of Marilyn Monroe.
(ca. 1950s) Vintage original pair of elegant midnight blue synthetic silk evening gloves with stitched braid detail at back and stitched monogram, "MM" on underside of flared, slit cuffs. Retaining internal Hansen maker's label, printed size 6. Gifted to Loni Anderson by Burt Reynolds who attributed them to Marilyn Monroe, an idol of Anderson's. In vintage fine condition.
Estimate: $1,000 - $1,500 / Winning bid: $9,500