Marilyn in Words and Pictures
Author: Richard Havers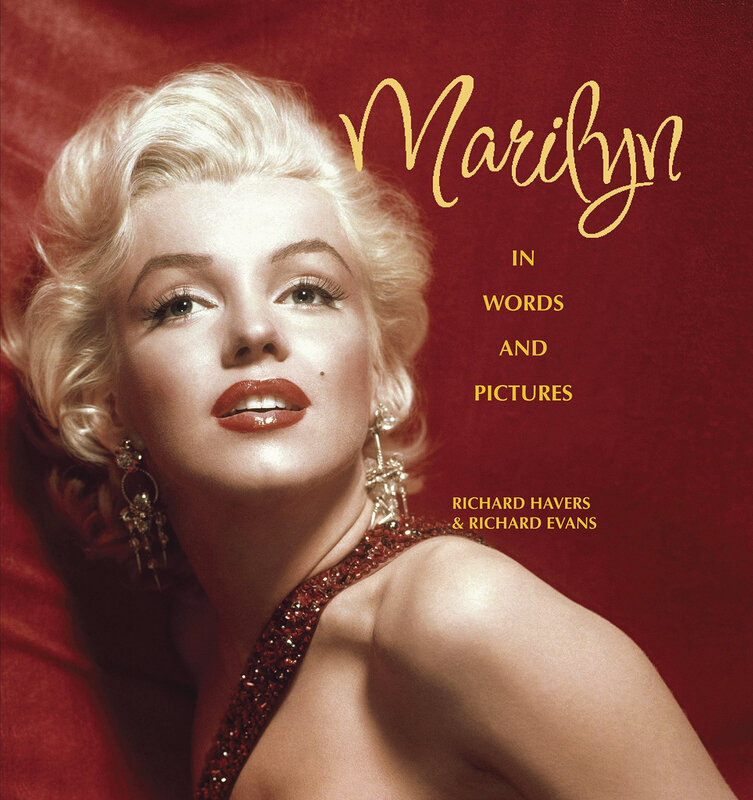 Date de sortie: 20 juillet 2017
Relié 192 pages
Dimensions: 26,9 x 26,9 x 2 cm
Langue: anglais
Éditeur: Chatwell Books Inc
ISBN-10: 0785835350
ISBN-13: 978-0785835356
Prix éditeur: 16,52 Euros
Ou le commander ? sur amazon

Présentation de l'éditeur: Marilyn Monroe always felt she lived her life on the outside, never really accepted by Hollywood. Never finding the kind of happiness with a man that she dreamed of, yet never behaving in a way that would allow a man to completely trust in her. She was a natural talent who constantly tried to be something different. Today her memory is cherished by millions of peoiple the world over. Ever since her death, at a comparatively young age, there have been countless conspiracy theories, theories that have been prevented some from remembering how she was a talented, yet fragile, actress. From "poor little orphan girl" to a worldwild celebrity, this is the story of how Norma Jeane became Marilyn Monroe.

> extraits

---
/!/ Il s'agirait de la reédition du livre Marilyn in Words, Pictures and Music (sorti en français sous le titre "Marilyn, une légende") en 2010 - et qui était accompagné d'un CD de 20 chansons.
---
Vous avez le livre ?
Apportez votre critique, votre avis ou votre note (/10)
Do you have the book ?
Gives your opinion, review or note (/10)