07 février 2020
Le Biopic sur la vie de Marilyn
Actuellement en tournage à Los Angeles, le film est produit par Brad Pitt, Dede Gardner et Jeremy Kleiner pour la plateforme en streaming Netflix et dont la diffusion est prévue en 2021. Le réalisateur et scénariste australien Andrew Dominik, qui travaille depuis une dizaine d'année sur le projet du biopic, s'inspire du roman "Blonde" de Joyce Carol Oates, pourtant déjà adapté pour la télévision en 2001 dans lequel l'actrice Poppy Montgomery y tenait le rôle de Marilyn. Cette fois-ci, après Naomi Watts et Jessica Chastain qui avaient été évoquées et envisagées, c'est finalement l'actrice cubano-espagnole Ana de Armas qui prête ses traits à Marilyn. Agée de 31 ans, et plutôt méconnue du grand public (bien que prochaine James Bond Girl), ce rôle fera sans doute parler d'elle. Des photos prises sur le tournage où l'on découvre l'actrice en Marilyn, fuite sur les réseaux sociaux et déclenche d'ores et déjà un tollé de la part des admirateurs de Marilyn, reprochant à l'actrice sa silhouette trop longiligne, pas assez pulpeuse;
extraits de messages postés: - "Marilyn était plus ronde",
- "Y'a comme un léger problème de taille ! Ou sont les hanches, les joues, les formes ?",
- "Ils cherchent à nous faire croire que la mode de la maigreur actuelle était un critère de beauté à l'époque.",
- "De Niro ou Christian Bale prennent 30 kg pour un rôle, c'est trop lui demander de manger des frites pendant 3 mois pour prendre 5 ou 10 kg ?".
Au casting, figurent également: Bobby Cannavale (dans le rôle de Joe DiMaggio, second mari de Marilyn), Adrien Brody (qui joue Arthur Miller, son troisième époux), Eric Matheny (dans celui de Joseph Cotten, partenaire de Marilyn dans le film "Niagara"), et Lily Fisher (dans les flashbacks sur la jeunesse de la star).
En plein tournage - Ana de Armas et Adrien Brody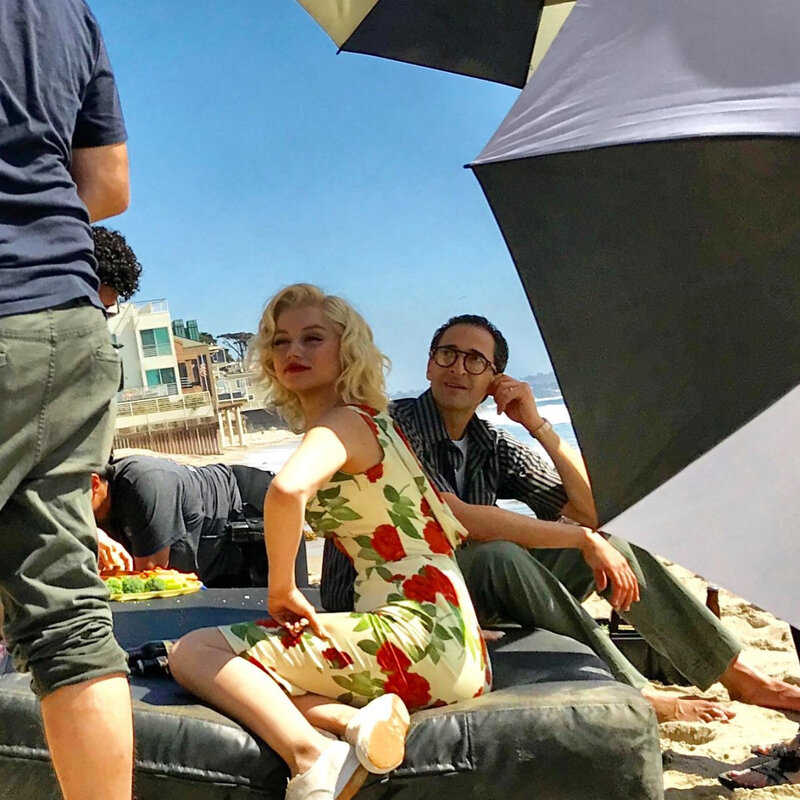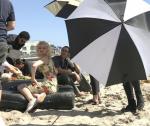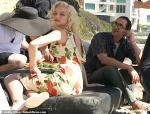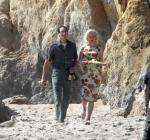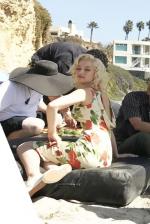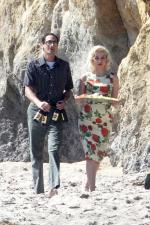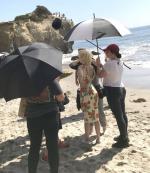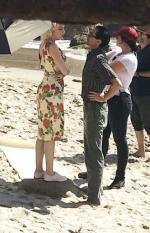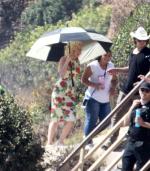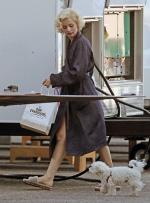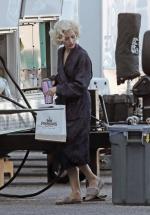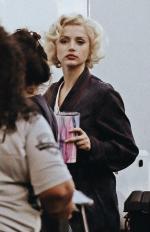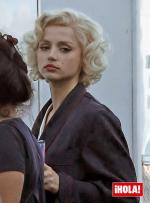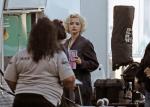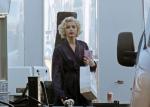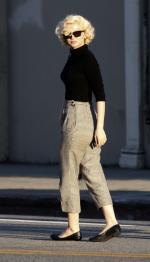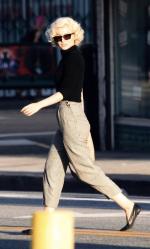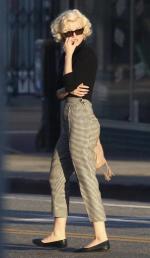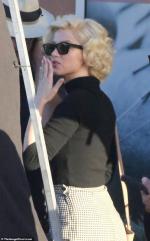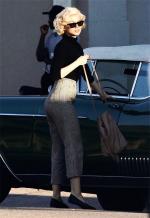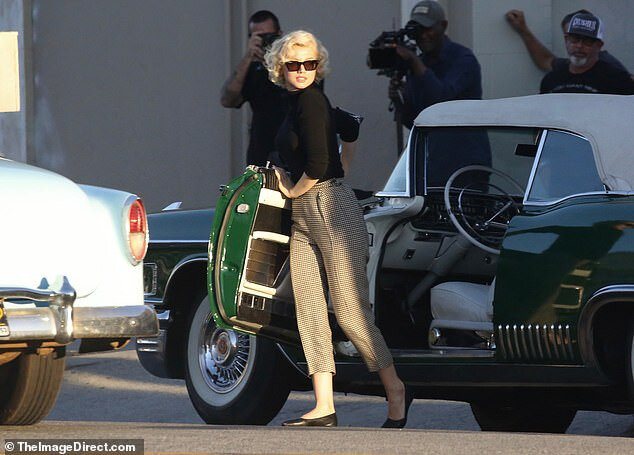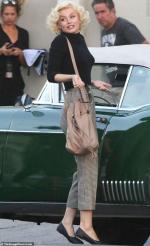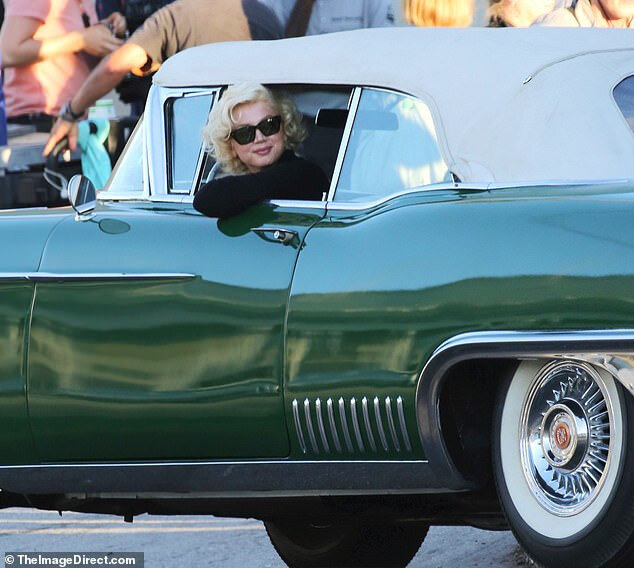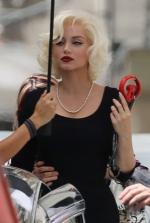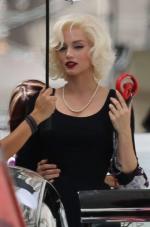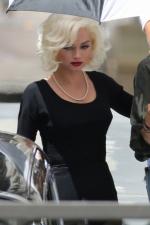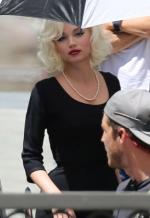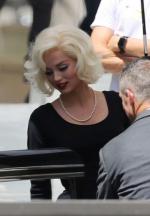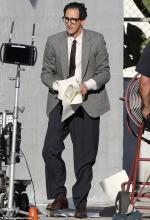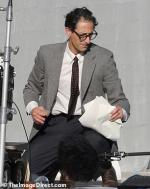 ---
La série sur les derniers mois de la vie de Marilyn
Le studio américain 101 serait en train de préparer une série télévisée qui retracera les derniers moments de sa vie, comme l'a rapporté The Hollywood Reporter. La série s'inspire du livre "The Final Years of Marilyn Monroe", écrit par Keith Badman. À l'instar de sa relation avec les Kennedy ou encore sa dernière conversation avec l'acteur Peter Lawford, considéré comme la dernière personne à l'avoir vu vivante. Pour le moment, trop peu d'informations sont dévoilées. Le magazine Première révèle qu'il s'agit du "premier projet en lien avec l'actrice à recevoir le soutien d'Authentic Brands Group, la société chargée de gérer l'image de marque de cette dernière."
---
© All images are copyright and protected by their respective owners, assignees or others.
copyright text by GinieLand.
Hollywood Without Make-up
Année: 1963
Réalisation: Rudy Behlmer, Loring d'Usseau,
et Ken Murray
Produit par: Ken Murray
Ecrit par: Royal Foster
Narrateur: Ken Murray
Pays: USA
Durée: 50 min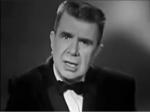 Documentaire composé d'images d'archives des stars de l'âge d'or d'Hollywood des années 1930s à 1950s, hors plateau de cinéma: des films privés, des premières de films, des soirées et galas... des images appartenant à Ken Murray, acteur et journaliste de radio et de lé télévision américaine: June Allyson, Mary Astor, Cary Grant, Lucille Ball, Humphrey Bogart, Clara Bow, Clark Gable, Claudette Colbert, Charlie Chaplin, Linda Darnell, Walt Disney, Kirk Douglas, Errol Flynn, William Holden, Laurel et Hardy, Mae West etc... Marilyn Monroe y apparaît à la fin, avec des extraits filmés lors de la première de "Call Me Madam", où elle est interviewée par Ken Murray, qui présente ce documentaire, et qui l'a co-écrit et produit.
>> Fiche du documentaire sur imdb

---
Captures
---
Video (Marilyn à 47min 30sec)

---
Le documentaire existe en DVD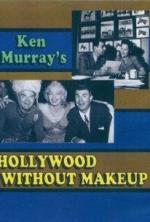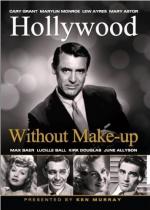 Langue: anglais
Nombre de disque: 1
Région: Zone 2 (ne peut être visualisé en dehors de l'Europe)
ASIN: B01I06SQC4
---
© All images are copyright and protected by their respective owners, assignees or others.
copyright text by GinieLand.