15 mars 2020
---
© All images are copyright and protected by their respective owners, assignees or others.
13 mars 2020
Philippe Halsman
L'album RSF pour la liberté de la presse
Volume n°63
Auteur: Philippe Halsman
Avant-propos de Michel Hazanavicius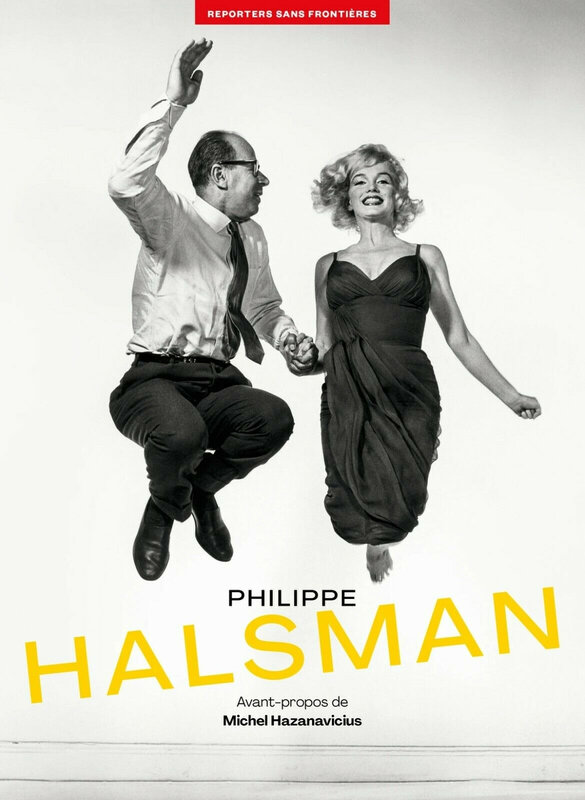 Date de sortie: 2 mars 2020 (printemps 2020)
Relié 150 pages
Langue: français
Éditeur: Reporters sans Frontières Editions
Prix éditeur: 9,90 Euros
ISBN-10: 2362200620
ISBN-13: 978-2362200625
Ou le commander ? sur le site de l'éditeur rsf + en vente en librairie et points presse
Présentation de l'éditeur:
C'est bien simple, quand vous regardez les photos des plus grandes stars du xx e siècle, il y a une chance sur deux que le cliché soit signé Philippe Halsman ! C'est ce photographe de légende que nous avons choisi pour incarner notre nouvelle formule, lui qui a inventé la « Jumpology », fixant pour l'éternité dans leur élan vital les stars d'Hollywood et les grandes figures de la planète. Marilyn, Dali, Gide, Bardot, Montand, Fernandel, Einstein… Le photographe de Magnum Photos et star de LIFE magazine dévoilait la personnalité cachée de ses sujets dans des mises en scènes complexes et joyeuses.
Avec aussi les contributions inédites de Michel Hazanavicius, Philippe Labro, Sonia Devillers, Pierre Haski et Willis From Tunis !
* Contient un portfolio découpé en thèmes:
- "Halsman Boulevard" contient de sublimes portraits de Grace Kelly, Yves Montand, Lauren Bacall, Humphrey Bogart, Peter Sellers, Audrey Hepburn, Woody Allen et quelques autres.
- "Deux Drôles d'Oiseau" est consacré à Alfred Hitchcock (son film "Les Oiseaux" et des clichés plus personnels du réalisateur).
- "L'Histoire Pile et Face" nous plonge dans les portraits des grandes personnalités de notre XXème siècle: Winston Churchill, Eisenhower, Nixon, Einstein, Mohamed Ali.
- "Sauter de Joie" compile quelques photos de la "jumpologie" du photographe qui demandait à ses sujets de sauter en l'air: Anthony Perkins, Dean Martin et Jerry Lewis, Brigitte Bardot, Audrey Hepburn, Jean Seberg, Jacques Tati, le Duc et la Duchesse de Windsor...
- "Belles Lettres" nous fait découvrir quelques écrivains célèbres: Cocteau, Sartre, Malraux, Steinbeck, Prévert, Nabokov.
- "L'Ami Dali" se concentre entièrement sur le fantasque peintre.
- "The Frenchman" qui décrypte une interview en photos de Fernandel.
- "Marilyn, le grand saut" revient en 12 pages sur quelques portraits emblématiques de la star.
* une biographie du photographe "Philippe Halsman, le révélateur"
---
> Visuel pages consacrées à Marilyn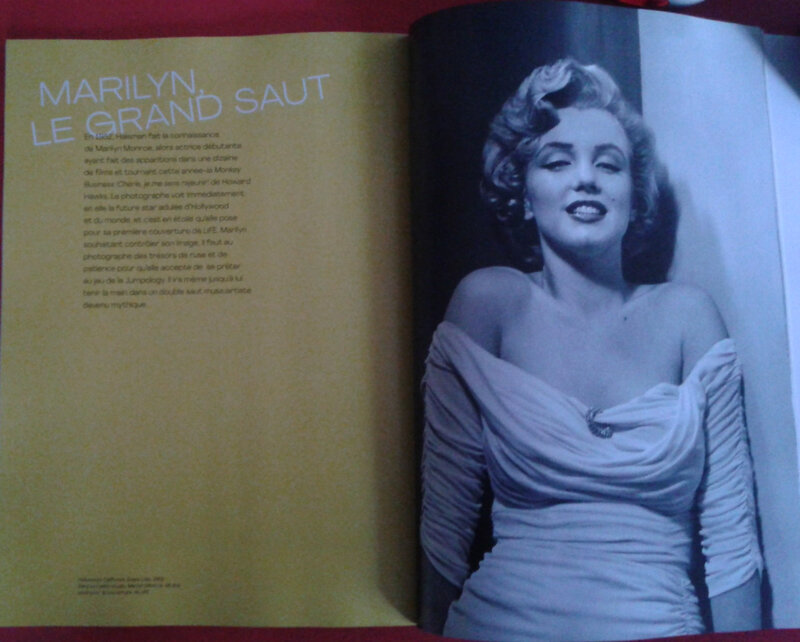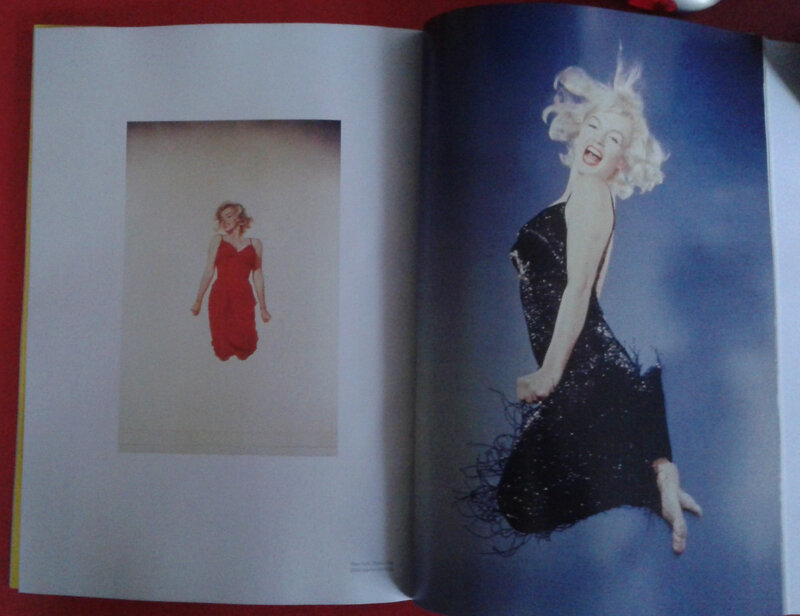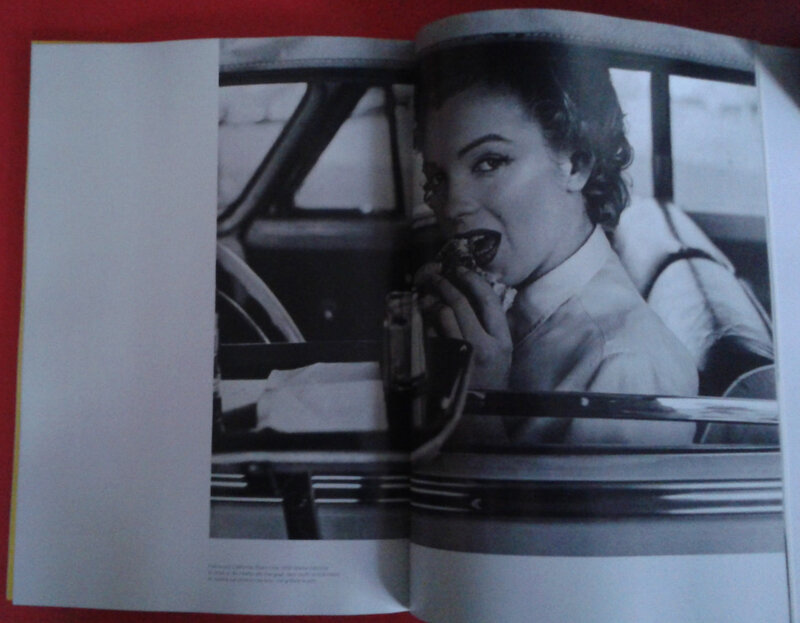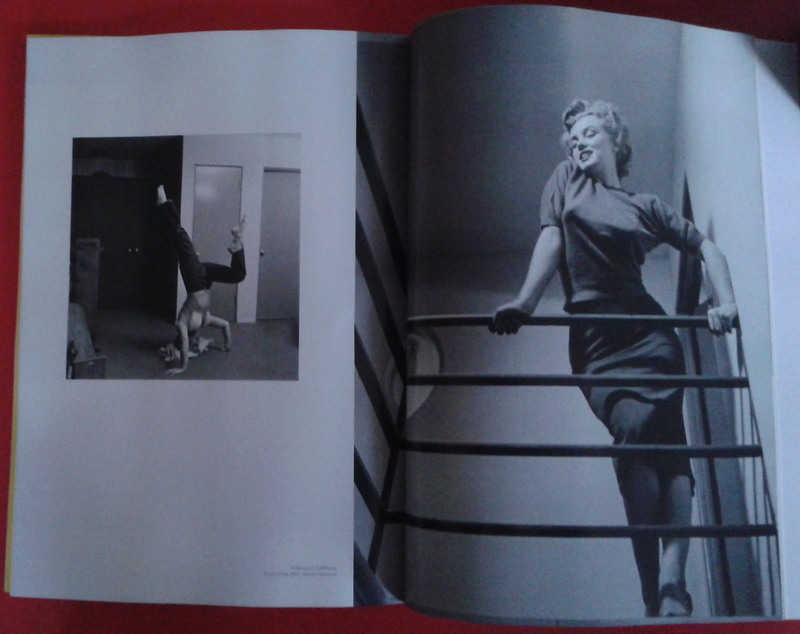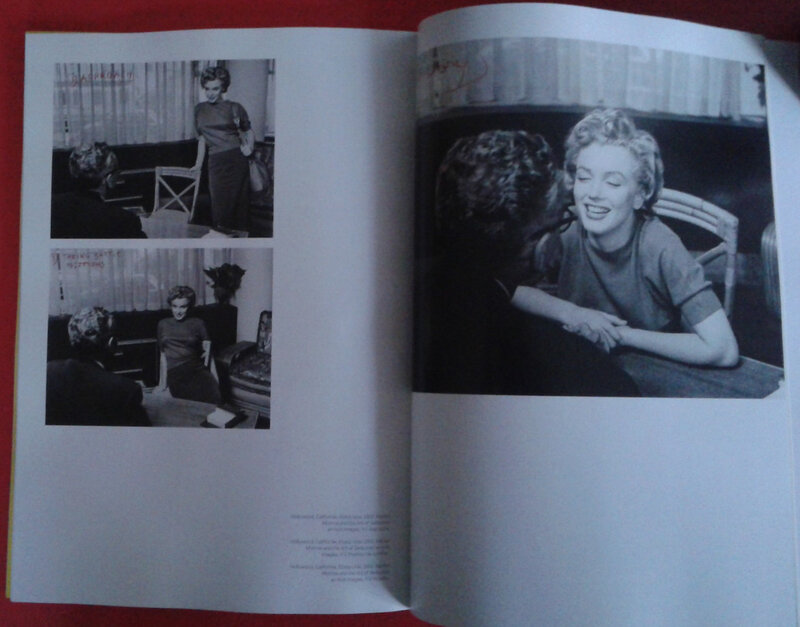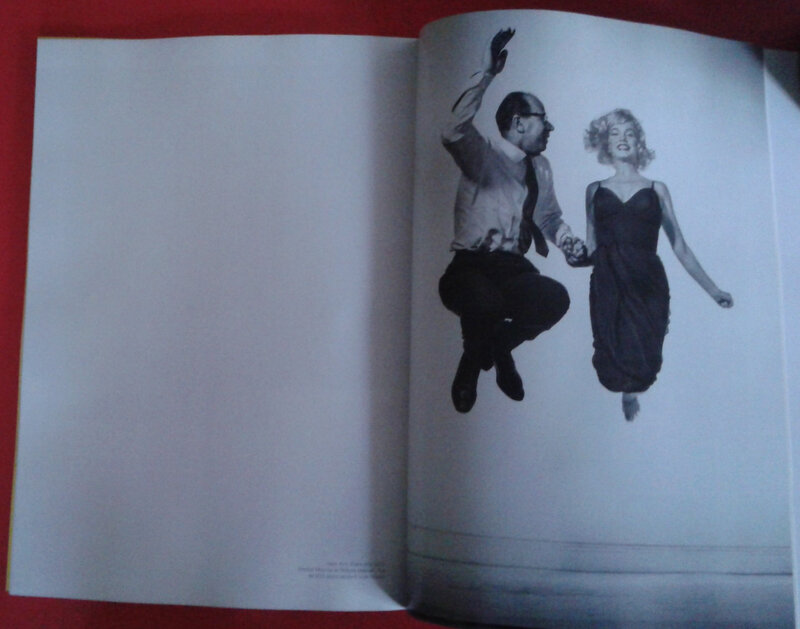 ---
Mon Avis en Bref... 08/10
Les Hors-Série de Reporters Sans Frontières sont, comme à leur habitude, de très beaux ouvrages (mi livre, mi magazine). Et en plus, si vous l'achetez, vous faites une bonne action puisque les bénéfices sont reversés à RSF dont l'action menée depuis des décennies est de défendre "la liberté de la presse" à travers le monde.
Concernant ce numéro consacré au photographe Halsman, il contient de jolis portraits qui exprime l'oeuvre photographique et l'état d'esprit frivole du photographe. Ne l'achetez pas uniquement pour Marilyn, vous en serez déçu, car nous ne retrouvons pas la publication des photographies comme celles en "déshabillé" prises en 1952 qui résume pourtant parfaitement ce qu'était Marilyn (glamour et naïvement sexy), ou encore les trop rares portraits de 1954 où elle porte une longue jupe style bohémienne (et où elle fait plusieurs grimaces, tel Fernandel qui est présenté dans le livre), ou encore l'absence des premiers portraits de Marilyn pris par Halsman pour le magazine Life en 1949 (avec l'étude des émotions photographiées).
Ce qui manque le plus dans ce livre sont l'absence de détails sur les coulisses des séances. Et aussi... Elizabeth Taylor, dont Halsman a pris certains portraits pourtant très célèbres (ceux où elle porte une robe couleur argent).

---
Vous avez le livre ? Do you have the book ?
Apportez votre critique, votre avis ou votre note
Give your opinion, and a note (/10)
Paris Match
Hors Série
Collection " A la Une" n°8
La nostalgie Kennedy

pays: France
paru le 12/02/2020
Mois de février / mars 2020
prix: 6,95 €.
un article de quatre pages est consacré à liaison Marilyn-Kennedy, intitulé "Liaison Fatale"
> sur le web: article sur parismatch.com

> Sommaire du magazine (100 pages)

---
© All images are copyright and protected by their respective owners, assignees or others.
copyright text by GinieLand.