12 mars 2021
Marilyn Monroe, un autre regard.
Et Marilyn Monroe par elle-même
Auteur: Norman Rosten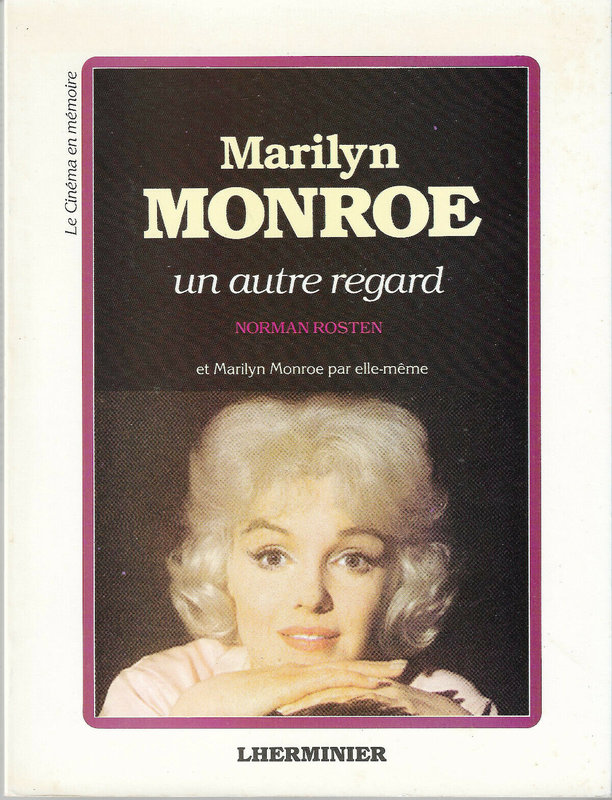 Prix d'occasion : environ 30 Euros
Date de sortie : 1984
189 pages
Langue : français
Pays: France
Éditeur : Lherminier
ISBN : 978-2-86244-029-3
Ou le trouver ? d'occasion sur amazon, ebay, livres-cinema.info etc
Edition en France du livre Marilyn, An Untold Story (USA, 1973) + Marilyn: A Very Personal Story (GB, 1974)
Description: Le témoignage de Norman Rosten est l'un des plus précieux qui nous aient été donnés sur la plus inoubliable star de l'histoire du cinéma. C'est peut être aussi le plus authentique. Écrivain et scénariste américain, Norman Rosten a bien connu Marilyn Monroe, dans sa vie professionnelle comme dans sa vie privée, et il a été l'un de ses amis les plus proches. De cette situation privilégiée, il a tiré un portrait qui s'impose par sa sincérité, son émotion; et aussi par sa délicatesse, et la qualité de son regard. Il nous raconte Marilyn avec un respect dénué d'hypocrisie, une affection sans complaisance, qui font revivre sous nos yeux bien mieux qu'une star: une femme - et une personnalité parmi les plus attachantes que le monde du cinéma ait révélées.

Un document exceptionnel complète l'ouvrage : le texte intégral d'un entretien exclusif, accordé par Marilyn Monroe à Georges Belmont, à Hollywood en 1960. C 'est Marilyn par elle-même, dans sa vérité la plus profonde. Ce livre constitue ainsi un ensemble unique, de première main, que celle qui, une nuit d'août 1962, prit sa place définitive dans la mythologie de notre temps.
- quatrième de couverture -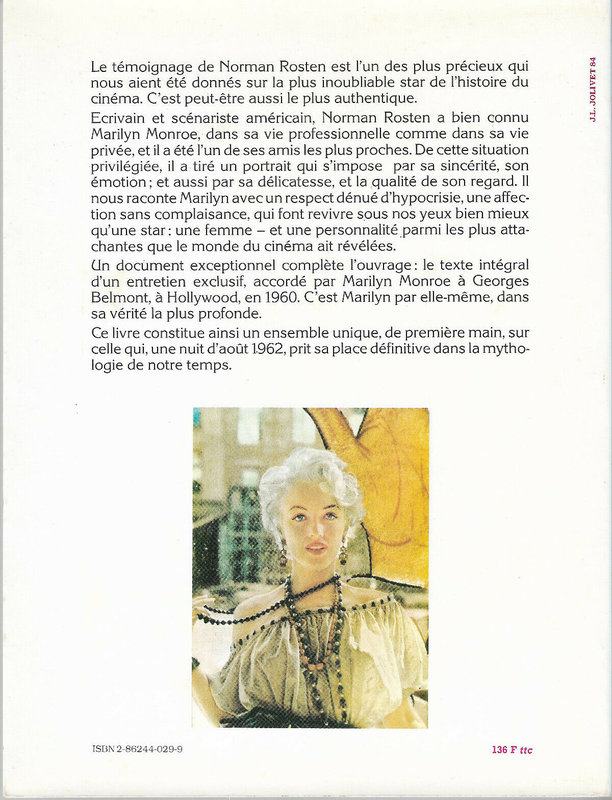 ---
Vous avez le livre ? Do you have the book ?
Apportez votre critique, votre avis ou votre note
Give your opinion, and a note (/10)
Marilyn: A Very Personal Story
Author: Norman Rosten
Prix d'occasion : environ 25 Euros
Date de sortie : 18 février 1974
128 pages
Langue : anglais
Pays: Grande-Bretagne (UK)
Éditeur : Millington Books
ISBN 10 : 086000001X
ISBN 13: 978-0860000013
Ou le trouver ? d'occasion sur amazon, ebay etc
Edition en Angleterre du livre Marilyn, An Untold Story sorti en 1973
Description - par l'éditeur: "It scares me. All those people I don't know, sometimes they're so emotional. I mean if they love you that much without knowing you, they can also hate you the same way."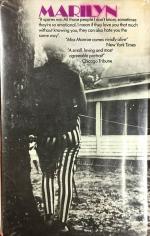 ---
Autre couverture
Edition de 1980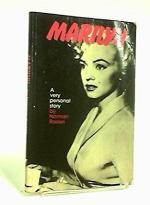 ---
Vous avez le livre ? Do you have the book ?
Apportez votre critique, votre avis ou votre note
Give your opinion, and a note (/10)