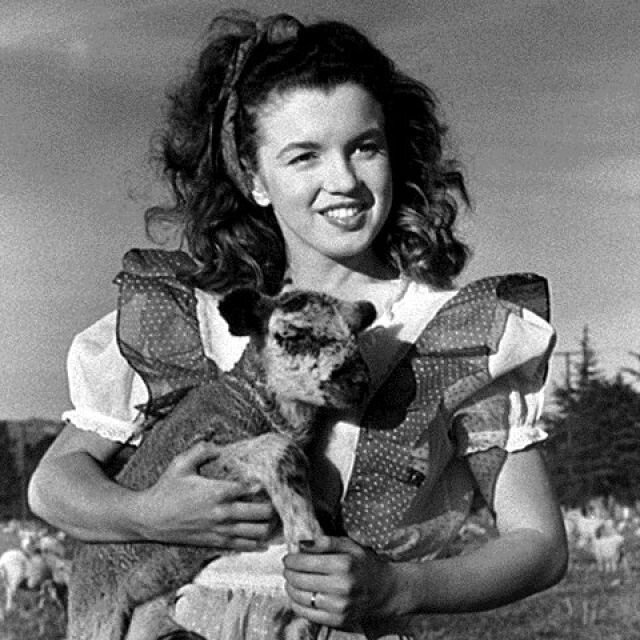 Norma Jeane et l'agneau en 1945
Norma Jeane and the lamb in 1945
(photo: André De Dienes)
---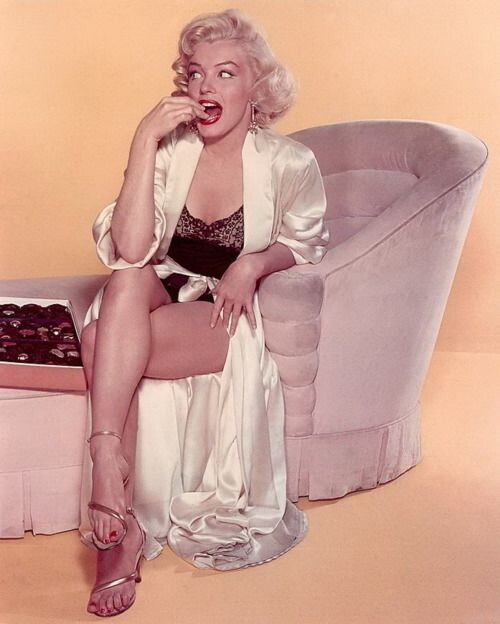 Marilyn déguste du chocolat en 1953
Marilyn tastes chocolate in 1953
(photo: John Florea)
---
C'est le week-end de Pâques, fête chrétienne et familiale, emplie de symboles: les oeufs, les cloches, les lapins, le chocolat, l'agneau... Voici un petit florilège de photographies de "Marilyn Girls" prenant la pose pour célébrer Pâques.
It's Easter weekend, a Christian and family celebration, filled with symbols: eggs, bells, rabbits, chocolate, lamb ... Here is a small collection of photographs of "Marilyn Girls" taking the pose to celebrate Easter.
---
Jean Harlow
La première blonde platine, l'idole de Marilyn
The first platinum blonde, the Marilyn idol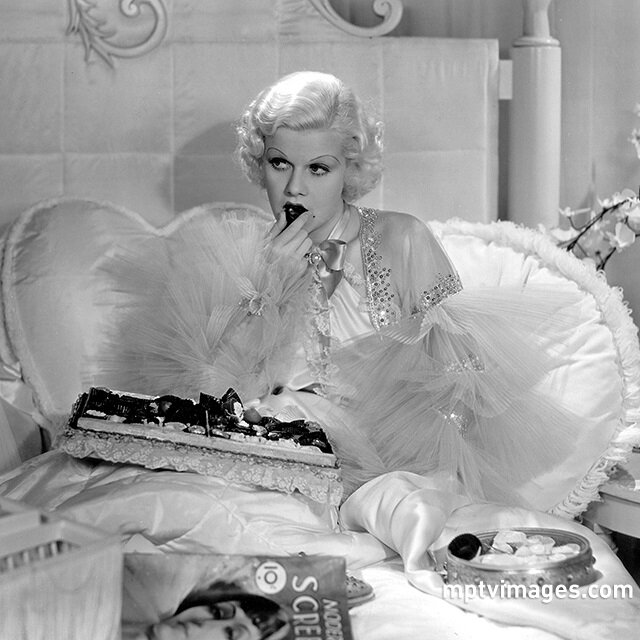 ---
Lana Turner
La blonde fatale de la MGM des années 1940s
The fatal blonde of MGM of the 1940's

---
Doris Day
La "Marilyn sage" des années 1950s
The "Sober Marilyn" of the 1950's

---
Jayne Mansfield
La "Marilyn du petit peuple" des années 1950s
The "Working's Man Marilyn" of the 1950's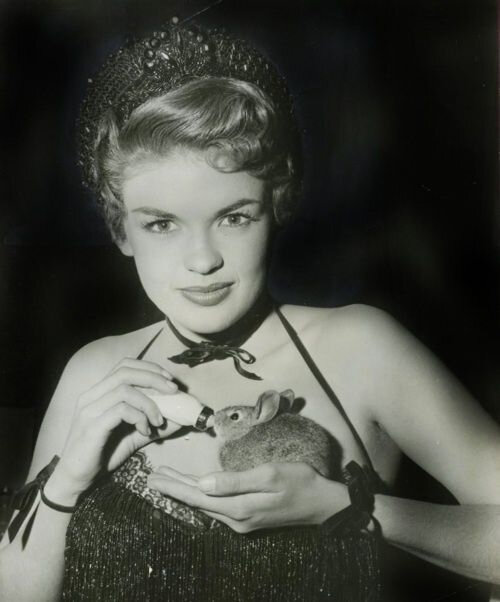 ---
Cleo Moore
La concurrente de Marilyn de la Columbia
The competitor of Marilyn from Columbia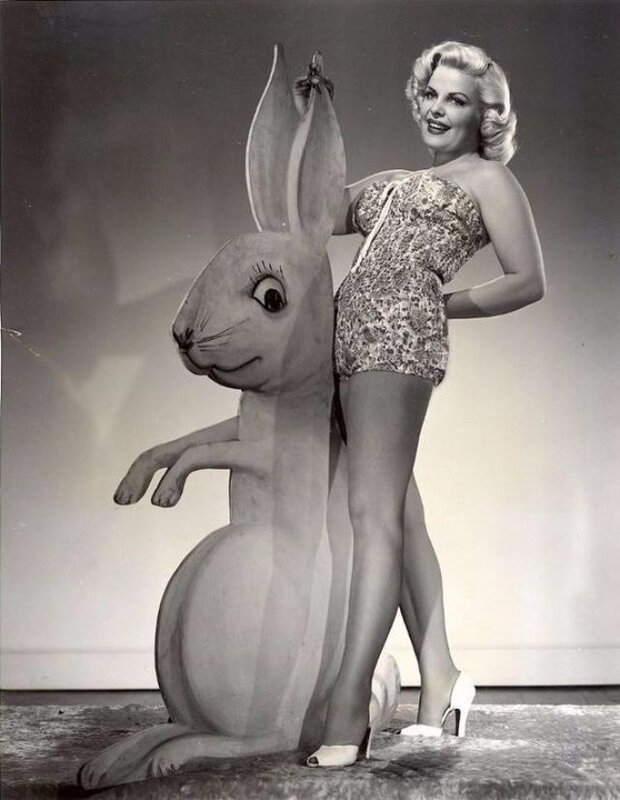 ---
Mamie Van Doren
La concurrente de Marilyn des studios Universal
The competitor of Marilyn from Universal studios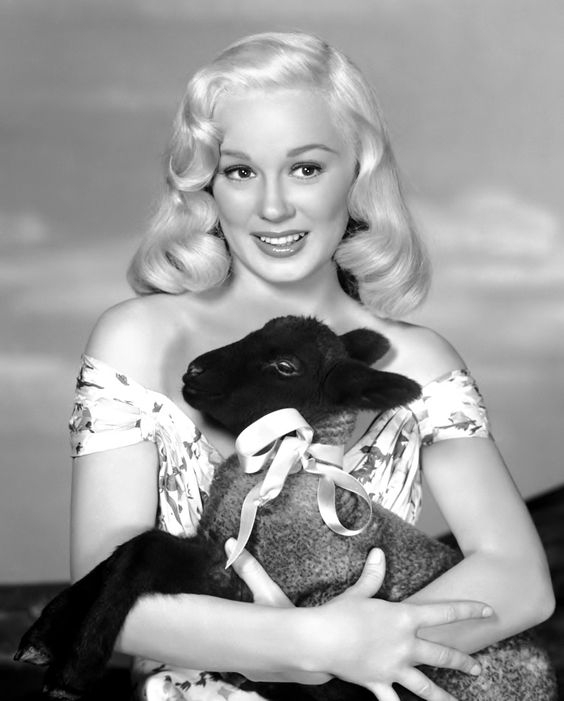 ---
Diana Dors
La "Marilyn anglaise" des années 1950s
The "English Marilyn" of the 1950's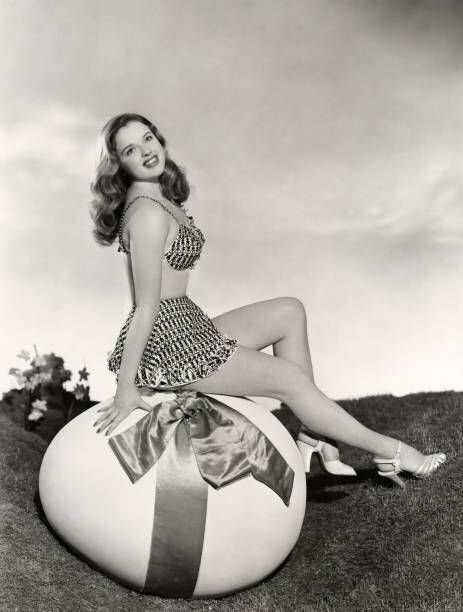 ---
Anna Nicole Smith
La "Marilyn trash" des années 1990s
The "Trash Marilyn" of the 1990's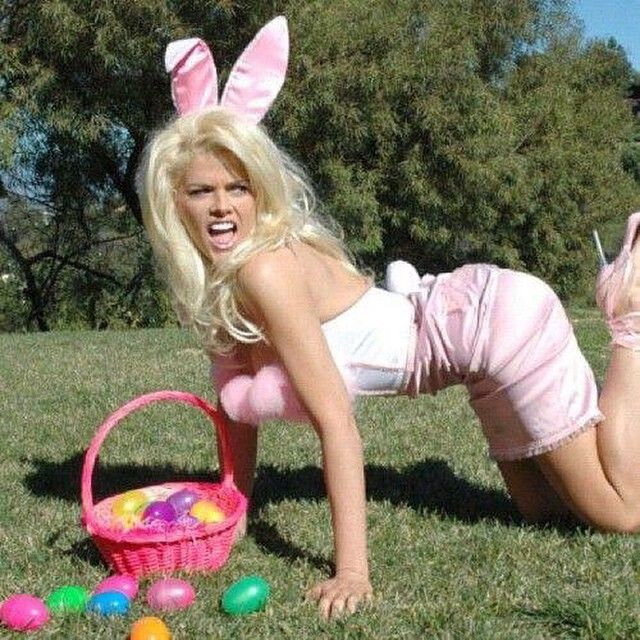 ---
Courtney Stodden
La "Marilyn bimbo" des années 2010s
The "Bimbo Marilyn" of the 2010's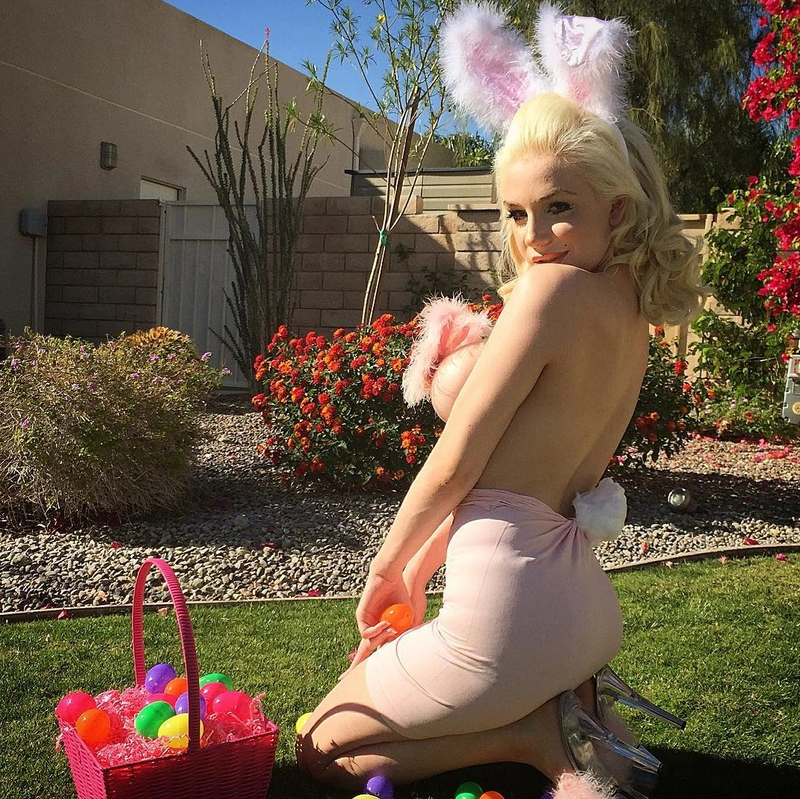 ---
© All images are copyright and protected by their respective owners, assignees or others.
copyright text by GinieLand.