27 novembre 2021
Pendant l'été 1952, un jeune ado de 11 ans passe ses vacances en famille au Beverly Hills Hotel. Attablés à prendre un brunch en famille, ils remarquent l'arrivée de Joe DiMaggio accompagnée d'une jolie blonde. Le jeune ado va demander un autographe à DiMaggio, qui signe sur un ticket de concert, puis demande :"Veux-tu celui de Miss Monroe ?" et l'ado de répondre oui. Marilyn n'avait pas encore accédé à la popularité et n'était qu'une actrice de films secondaires. Elle vivait à cette époque au Beverly Hills Hotel.
In the summer of 1952, an 11-year-old teenager spends his family vacation at the Beverly Hills Hotel. Sitting down to have a family brunch, they notice the arrival of Joe DiMaggio accompanied by a pretty blonde. The young teenager goes to ask DiMaggio for an autograph, who signs on a concert ticket, then asks: "And would you like Miss Monroe's ?" and the teenager to answer yes. Marilyn had not yet achieved popularity and was only an actress of B-movies. She was living at the time at the Beverly Hills Hotel.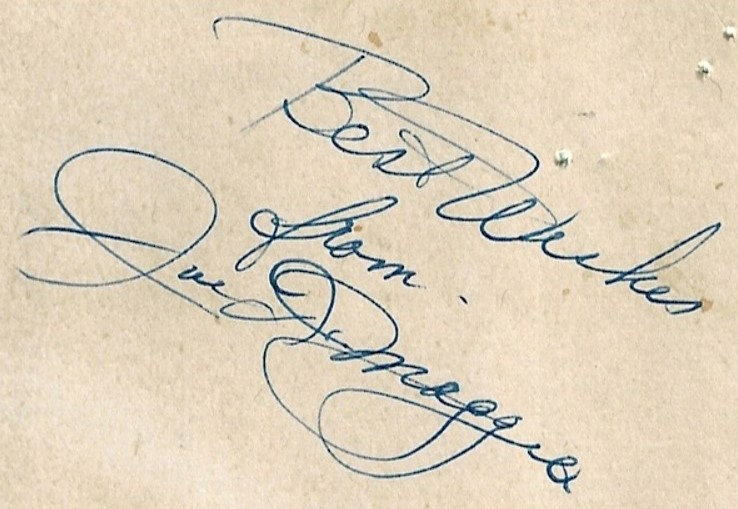 "Warmest Regards,
Marilyn Monroe "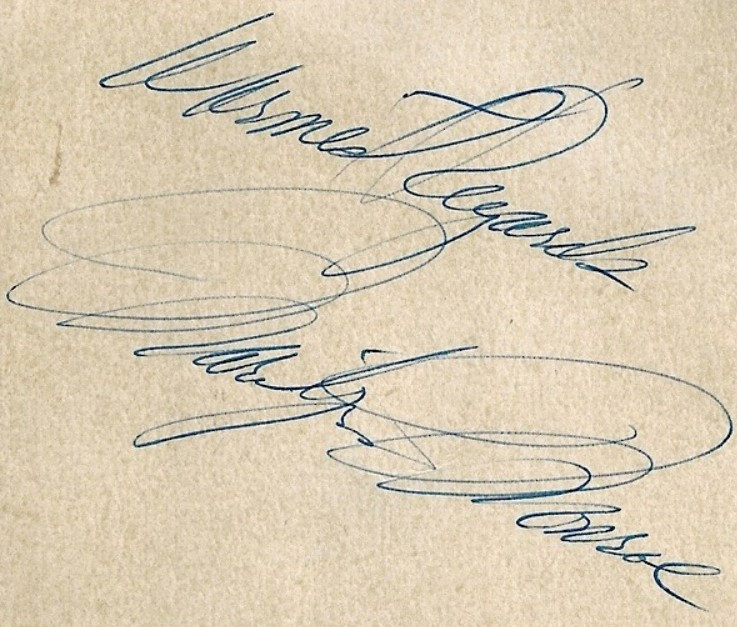 ---
(source: vente greyflannelauctions.com en décembre 2021)
---
© All images are copyright and protected by their respective owners, assignees or others.
copyright text by GinieLand.