05 avril 2022
La vie de Marilyn Monroe retracée en 13 min en français
C'est assez stupéfiant ce que peuvent réaliser les technologies d'aujourd'hui. Cette vidéo compile des extraits du film biopic "Norma Jeane & Marilyn" (1996), avec l'actrice Mira Sorvino. Ici, le créateur de ce montage a placé le visage de Marilyn sur celui de Mira Sorvino qui l'interprète: cela s'appelle le Deepfake.
It's quite amazing what today's technologies can make. This video compiles excerpts from the biopic film "Norma Jeane & Marilyn" (1996), with actress Mira Sorvino. Here, the creator of this montage has placed Marilyn's face on that of Mira Sorvino who interprets her: it is called the deepfake.

- VIDEO -

---
© All images are copyright and protected by their respective owners, assignees or others.
copyright text by GinieLand.

L'année 2022 marque les 60 ans de la mort de Marilyn Monroe (décédée le soir du 04 août 1962). De nombreux hommages médiatiques sont attendus (télévision, presse, web), et de nouveaux documentaires (certains déjà diffusés, d'autres à venir) en prévision pour cette année - récapitulatif
The year 2022 marks the 60th anniversary of the death of Marilyn Monroe (who died on the evening of August 04, 1962). Many media tributes are expected (television, press, web), and new documentaries (some already broadcast, others to come) iare available this year - summary
---
Titre original: "Reframed: Marilyn Monroe"
Média: CNN - USA - série documentaire
Diffusion: le 16 janvier 2022 (épisodes 01 et 02), le 23 janvier 2022 (épisodes 03 et 04)
Réalisatrice: Karen McGann
Pays: USA
Série documentaire en 4 parties
Durée totale: 2h 48 min
Narratrice: Jessica Chastain
Résumé: Inspiré du livre The Many Lives of Marilyn Monroe de Sarah Churchwell, la série biographique présente des images d'archives rares combinées à des récits à la première personne de femmes qui ont connues Marilyn telles que Amy Greene et Joan Collins; l'analyse d'experts d'écrivains qui l'ont étudiée comme les critiques Angelica Jade Bastien et Christina Newland, les auteurs Lois Banner, Michelle Morgan, Cindy de la Hoz ; et des anecdotes d'actrices qui se sont inspirées d'elle, notamment Ellen Burstyn, Amber Tamblyn et Mira Sorvino.
Détails des épisodes:
Ep 01 - "Contender" - Norma Jeane passe ses 1ères auditions et change son nom
Ep 02 - "Siren" - L'ascension de Marilyn connait une embûche avec la révélation d'un calendrier où elle posa nue
Ep 03 - "Icon" - Marilyn triomphe dans "Certains l'aiment chaud", traîne avec le Rat Pack et chante "Happy Birthday" à JFK
Ep 04 - "Rebel" - Marilyn se crée une nouvelle identité à New York, prévoit de lancer sa propre société de production mais la Fox refuse de libérer son contrat
lien web sur CNN
Bande Annonce

---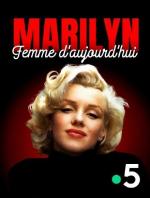 Titre original: "Marilyn, femme d'aujourd'hui"
Média: France 5 -chaîne TV France
Série documentaire: Doc Stupéfiant
Diffusion: le 18 avril 2022
Réalisatrices: Raphaëlle Baillot et Céline Chassé
Pays: France
Durée: 1 heure 30 min
Résumé: Derrière le mythe hollywoodien du sex-symbol mondial, de la victime écorchée et ingénue, se cache une femme moderne, qui s'est emparée de son destin, a construit sa propre image et n'a pas hésité à balancer avant l'heure certains producteurs. Une femme émancipée, puissante et libre.
Le documentaire contient des séquences inédites et des archives rares avec Catherine Deneuve, Isabelle Adjani, Leïla Slimani, Anna Strasberg, Céline Sciamma, Luz, Anna Mouglalis, Carole Amiel…

---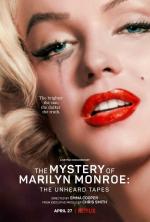 Titre original: "The Mystery Of Marilyn Monroe: The Unheard Tapes"
Titre français: Le mystère Marilyn Monroe : Conversations inédites
Média: NETFLIX - international
Diffusion: mise en ligne dès le 27 avril 2022
Réalisatrice: Emma Cooper
Pays: USA
Durée: 1h41
Résumé: Ce documentaire explore le mystère entourant la mort de l'icône du cinéma Marilyn Monroe au travers de témoignages inédits de personnes de son entourage proche.
lien web sur NETFLIX
Bande Annonce dévoilée le 01er avril 2022 :

---
Titre original: "Marilyn, Her Final Secret"
Média: TOUTE L'HISTOIRE -chaîne TV France (+ RTS, SBS)
Diffusion: en juin 2022
Réalisateur: François Pomés
Pays: France
Durée: 1 heure
Résumé: A partir de l'analyse ADN (menée par le français Ludovic Orlando, expert en archéologie moléculaire) d'un des cheveux de Marilyn (récupéré lors de l'embaumement de son corps et acheté depuis par John Reznikoff aux enchères) et de la salive de la petite fille de Charles Stanley Gifford, le patron de la mère de Marilyn et son père biologique supposé tel qu'elle-même l'a toujours pensé, ce documentaire tente de résoudre l'énigme et d'apporter une réponse définitive sur l'identité du père biologique de Marilyn; à travers des images d'archives et témoignages retraçant les efforts deséspérés de Marilyn de créer un lien avec celui qu'elle a toujours pensé être son père.
lien web sur MEDIAWAN RIGHTS
---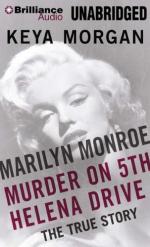 Titre original: "Marilyn Monroe: Murder on Fifth Helena Drive"
Pas encore d'information sur le canal de diffusion
Diffusion: 'sortie' prévue au 15 novembre 2022
Réalisateur: Keya Morgan
Résumé: Adaptation de son propre livre du même titre sorti en 2012, Keya Morgan (polémiste au sein de la communauté de fans) s'intéresse à la théorie du meurtre et semble étudier de près les liens entre Marilyn et la mafia, avec images d'archives, interviews et documents confidentiels déclassifiés.
lien web sur IMDB
---
© All images are copyright and protected by their respective owners, assignees or others.
copyright text by GinieLand.