05 août 2022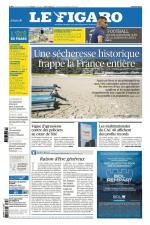 Le Figaro
n°805

pays: France
quotidien du 05 août 2022
prix: 3,20 €
- Portrait de Marilyn Monroe en série de 6 épisodes; soit à suivre du 01er au 06 août 2022 dans le journal.
Dans cette édition, 5ème partie.
Article intérieur de 1 page: "Marilyn, la mort lui va si mal".
- article -

---
Marilyn Monroe racontée par Éric Neuhoff: Il y a 60 ans disparaissait Marilyn Monroe
> Par Eric Neuhoff ; en ligne sur lefigaro.fr
LES VISAGES DE MARILYN (5/6) - Dans la nuit du 4 au 5 août 1962, la star est retrouvée inanimée, à 36 ans. «Suicide probable» dû à un mélange de gin et de barbituriques. Mais la thèse de l'assassinat circule.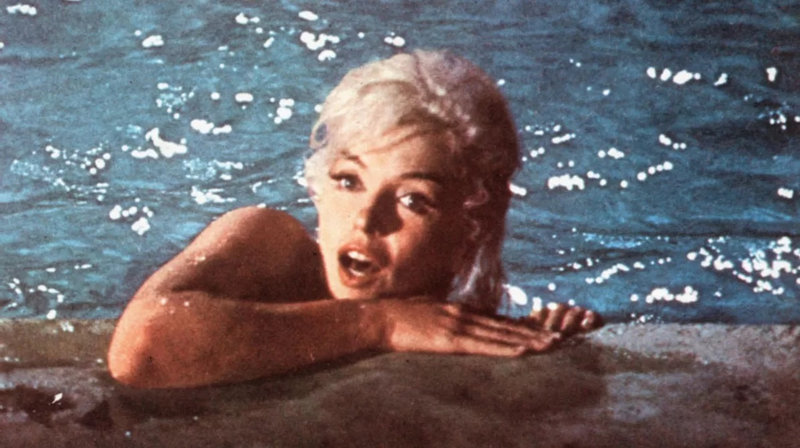 Marilyn Monroe sur le tournage de Something's Got to Give, son dernier film, resté inachevé.
Archives du 7eme Art/Photo12 via AFP
Il y a 60 ans disparaissait l'héroïne de Certains l'aiment chaud. De Norma Jeane, la pin-up pour calendrier, à l'icône peinte par Andy Warhol, en passant par la star de Hollywood, ses multiples facettes ont forgé pour toujours l'image de Marilyn Monroe. Travelling arrière.
C'est un danger public. Face à elle, les maris perdent la tête. Cela trouble la paix des ménages, sape le moral de la nation. Ses frasques avec les Kennedy menacent la sécurité de l'État. Il paraît qu'elle tient un journal. La dose de médicaments qu'elle ingurgite est gargantuesque. Elle devient un problème. Déjà, une maîtresse qui insiste un peu trop, c'est gênant. Une star mondiale qui ne comprend pas qu'elle doit rester dans le placard, c'est carrément la plaie. Le FBI s'en mêle. Hoover la met sur écoutes. La guerre froide bat son plein.

Marilyn dévorait les classiques - admirer la photo où elle est plongée dans Ulysse. Elle ne lit plus rien, sauf peut-être Harold Robbins. Elle coule. Dans un état second, elle gribouille…
La suite de l'article est réservé aux abonnés et/ou dans le Figaro du 05/08/2022
---
© All images are copyright and protected by their respective owners, assignees or others.