Marilyn Monroe. La femme derrière l'icône
Auteur: Ian Ayres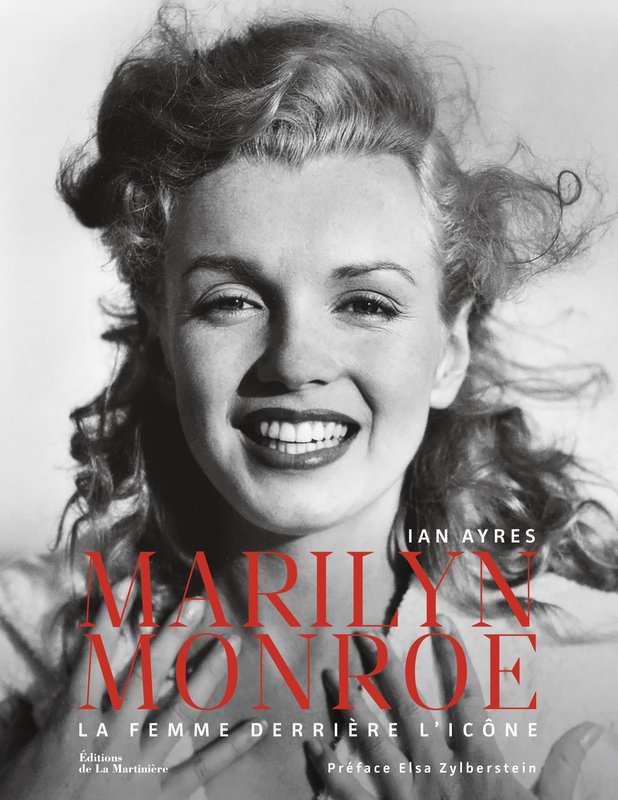 Prix : 32,90 €
Date de sortie : 30 septembre 2022
Relié 208 pages
Langue : français
Pays: France
Éditeur : Editions de La Martinière
ISBN 10 : 2732498181
ISBN 13 : ‎ ‎ 978-2732498188
Ou le trouver ? sur le site de l'éditeur Editions de la Martinière + sur amazon
Description - Quatrième de couverture: Soixante ans après sa disparition, Marilyn Monroe, icône culturelle, demeure une énigme à bien des égards. Comment démêler le vrai du faux quand tant de choses ont déjà été dites, écrites et montrées ? Comment répondre à la multitude de questions encore non élucidées ?
Pour comprendre qui était la femme cachée derrière la star, Ian Ayres s'est attaché à retrouver de nombreux témoins, dont ceux ayant assisté à l'ascension et à la métamorphose de Norma Jeane en Marilyn Monroe.
Les confessions de ses proches (sa soeur d'adoption Nancy Bolender-Jeffrey ; Gladys Wilson et Bob Stott, ses amis du lycée ; William Carroll, le premier photographe à l'avoir rémunérée…) éclairent son incroyable parcours. Les récits précieux de personnalités aujourd'hui décédées (Jerry Lewis, Tony Curtis, le patron de presse Hugh Hefner ou le producteur Stanley Rubin) complètent cet ouvrage bouleversant, illustré de photographies intimes et pour certaines inédites.
Le livre est préfacé par l'actrice Elsa Zylberstein, grande admiratrice de Marilyn.
Infos + Ce livre accompagne la diffusion de la série documentaire en trois parties Marilyn Monroe, la célébrité à tout prix , écrite et réalisée par Ian Ayres.
---
Vous avez le livre ?
Apportez votre critique, votre avis ou votre note

Do you have the book ?
Give your opinion, and a note (/10)
---
© All images are copyright and protected by their respective owners, assignees or others.