A la mi-septembre 1947, la chroniqueuse Louella Parsons rapporte dans ses rubriques des potins d'Hollywood que Marilyn Monroe a été aperçue en compagnie de Charles Faye Leppert, le frère de l'actrice Alice Faye, au restaurant "Seacomber" sur la baie de Malibu.
Charles Faye Leppert a alors 38 ans, divorcé (il a été marrié à l'actrice Bonnie Bannon de 1934 à 1936) et il est officier de police.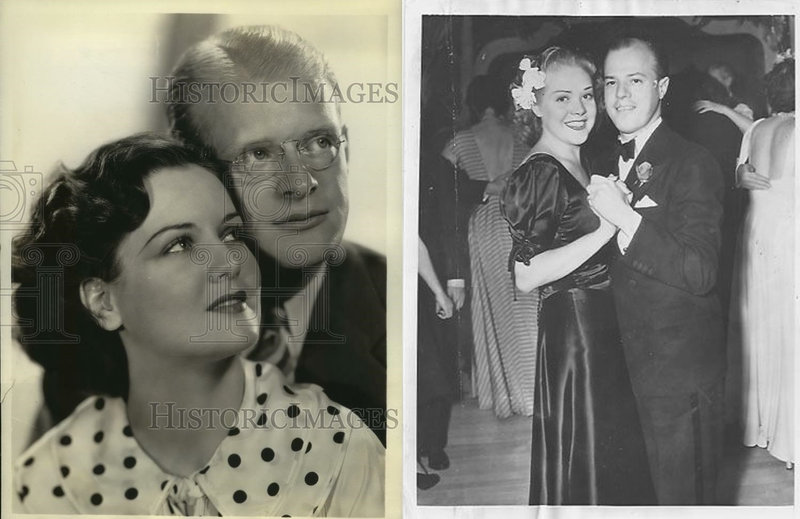 Charles Faye Leppert avec Bonnie Bannon, sa première femme / avec Alice Faye, sa soeur
Charles Faye Leppert with Bonnie Bannon, his first wife / with Alice Faye, his sister

Vue de Malibu, 1948
In mid-September 1947, columnist Louella Parsons reports in her Hollywood gossip columns that Marilyn Monroe was seen dated with Charles Faye Leppert, brother of actress Alice Faye, at the Seacombers venue in Malibu.
Charles Faye Leppert was then 38 years old, divorced (he was married to actress Bonnie Bannon from 1934 to 1936) and he was a police officer.
---
- Dans la presse -


The San Francisco Examiner , 24/09/1947 - USA
source: newspapers.com
---
Sur le web:
Pages sur Charles Faye Leppert sur Geneanet et sur Find A Grave
Livre Before Marilyn: The Blue Book Modeling Years
---
© All images are copyright and protected by their respective owners, assignees or others.
copyright text by GinieLand.