01 avril 2023
Du 27 mai au 25 juin 2023, L'Expérience Monroe composée d'un roman graphique, d'une installation, d'une œuvre VR et d'une pièce de théâtre, prend place au Forum des Images à Paris, France.
"En traversant l'expérience, vous approchez la femme derrière l'icône."

- Dans le cadre de "Portrait de Los Angeles"
du 12 avril au 06 juillet 2023 -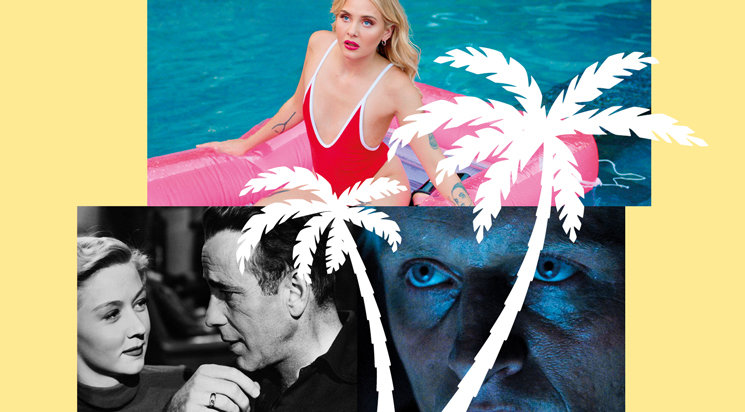 Sur le web: Portrait de Los Angeles
---
L'installation et l'œuvre de réalité virtuelle
Update Marilyn: porte d'entrée dans l'univers de Marilyn Monroe, l'installation se compose de photographies, d'entretiens exclusifs, de dispositifs numériques interactifs, d'extraits du roman avec lesquels chacun.e est amené.e à interagir pour se plonger dans les écrits intimes de l'actrice et s'imprégner de sa personne. Une œuvre de réalité virtuelle invite à entrer dans les mémoires de l'actrice, à traverser ses pensées et découvrir ses secrets.
Entrée gratuite, sans réservation, du 27 mai au 25 juin.
La pièce de théâtre
Point d'orgue de ce voyage, une pièce de théâtre basée sur l'unique texte autobiographique de l'icône, Marilyn Monroe Confession inachevée, permet de révéler un portrait tout en nuance d'une artiste tiraillée entre sa curiosité intellectuelle et l'image que les producteurs veulent lui attribuer. Une pièce, d'une troublante modernité à la fois bouleversante et éclairante, intime et féministe.
Deux représentations en avant-première : réservation fortement recommandée.
Samedi 3 juin à 20h30
Dimanche 4 juin à 16h00
Le roman graphique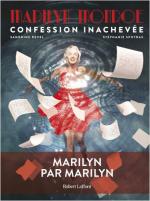 Marilyn Monroe, Confession inachevée: 1954, Berverly Hills Hotel. Marilyn Monroe a 28 ans et se lance dans l'écriture de ses mémoires. Elle se replonge dans ses souvenirs d'enfance et d'adolescence ; elle partage avec Ben Hecht, son co-auteur, ses reflexions sur le cinéma, sur l'amour, sur la sexualité et sur son métier d'actrice.
Cette confession unique, intime, féministe et politique, révèle une Marilyn double, tiraillée entre la mélancolie et les paillettes, ses angoisses et son image de sex-symbol, sa curiosité intellectuelle et le désir des producteurs d'en faire une simple godiche blonde.
Toute l'émotion et la fragilité de Marilyn, sa révolte habillée d'humour et de légèreté, sont ici magistralement mis en images par Sandrine Revel, et en mots par Stéphanie Sphyras.
---
Un récit transmédia réalisé par Stéphanie Sphyras et Benoit Nguyen Tat, en collaboration avec Sylvie Lardet, Anseau Delassalle, Laetitia Viallet, Iksé Maître. Musique : Daniel Yvinec - Paysage sonore : Michel Bertier. Interprétation : Stéphanie Sphyras et Jando Graziani. Scénographie : Sylvie Lardet - Lumières : Jacques Bouault. Costumes : Dorothée Lissac. Création vidéo : Stéphane Cottin. Roman graphique : Sandrine Revel et Stéphanie Sphyras. Stratégie digitale : Mathieu Berthonnet. Montage : Steve Moreau. Son VR : Christophe Daubre. Programmation : Matthieu Courgeon, Ulrick Pertin, Tim Schneider.Animation 3D : Gaele Misiak. Webmaster : Ludovic Compain. Productrice associée : Claire de La Rochefoucauld. Diffusion : Julie Halbrun.
Production Principe Actif - Swing Digital. En partenariat avec ABG et Joshua Greene, The Archives, le Forum des images, Robert Laffont, Espace Jean Legendre à Compiègne, la Galerie Joseph, le sas, la métonymie, l'université Paris Saclay, l'Atelier des Capucins, Pierre Marcel Blanchot - Agents et Artistes Management et la Centrale.
Avec le soutien de la DRAC- île de France, du CNC, de la Mairie de Paris et de l'ONDA.
---
video de présentation

---
Lieu et adresse: Westfield Forum des Halles, 2 rue du cinéma, 75001 Paris
Horaires: → lundi : fermeture hebdomadaire
→ du mardi au dimanche : ouverture 30min avant la première séance et fermeture 30min après le lancement de la dernière séance.
Sites Web officiels:
forumdesimages.fr
updatemarilyn.com
---
© All images are copyright and protected by their respective owners, assignees or others.