25 avril 2023
Du 01er juin au 01er octobre 2023, exposition Marilyn Monroe Le Secret de l'Amérique à Saint-Rémy de Provence, France.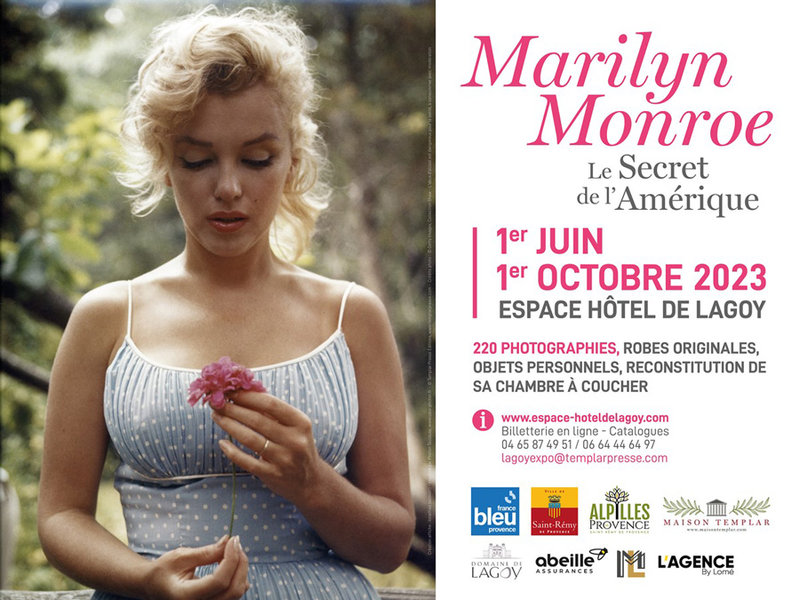 Description:
- 220 photographies (légendées en français et anglais, racontant 220 histoires);
- Vêtements (3 ensembles portés par Marilyn dont sa robe de Bus Stop + une réplique de la robe de Jean-Louis que Marilyn a porté pour l'anniversaire de Kennedy) ainsi que des colliers et gants;
- Objets personnels (timbale offerte le jour de sa naissance);
- Lettres manuscrites;
- Reconstitution de sa chambre à coucher;
- Série originale des 10 lithographies Marilyn signées Andy Warhol;
- Oeuvres d'art (dessin Henri Matisse et d'Edgar Degas);
- Documentaires vidéo et audio
Extrait du communiqué de presse: Dans cette exposition et son catalogue, on découvre sa curiosité insatiable pour les travaux de Vincent Van Gogh, d'Auguste Rodin, de Goya, de Toulouse Lautrec, … Les poèmes de Walt Whitman et de Norman Rosten. Les romans d'Ernest Hemingway, ceux de Samuel Beckett, de Marcel Proust, de John Steinbeck, de Fidor Dostoïevski et de son ami Truman Capote… Les contes de Karen Blixen Sa fascination pour le président des États-Unis, Abraham Lincoln.
Son soutien envers le mouvement des droits civiques, mené par le pasteur Martin Luther King Jr. Pour les laissés-pour-compte de la société américaine, les Américains exilés en raison de leurs engagements politiques. Son combat pour la fin des essais atomiques.
Sa décision de créer sa propre maison de production pour y défendre des films d'auteur.
---
Livre "catalogue" de l'expo
Marilyn Monroe: Le Secret de l'Amérique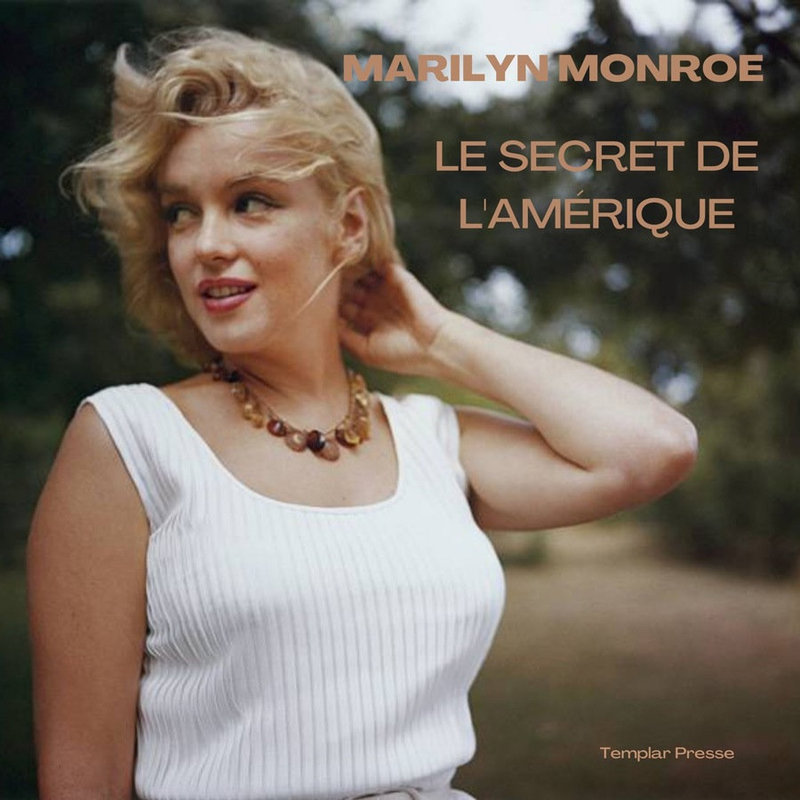 ---
Lieu et adresse: Espace Hôtel de Lagoy, 11 Boulevard Marceau, 13 210 Saint-Rémy-de-Provence
Horaires: Du mercredi au dimanche. 10h30 à 18h30
Tarifs: 15 €
Enfants + 11 ans: 7 €
Enfants - 11 ans et personne à mobilité réduite: Gratuit
Réservations vivement recommandées
Visite guidée par le commissaire de l'expo: 100 € TTC par personne
Durée de la visite: 1h30

Sites Web: mairie-saintremydeprovence.com et Espace Hotel De Lagoy

---
© All images are copyright and protected by their respective owners, assignees or others.
video hommage pour Marilyn - sur la chanson
Did you know that there's a tunnel under Ocean Blvd par Lana Del Rey
---
All photos are copyright and protected by their respective owners.
Icon: What Killed Marilyn Monroe
Volume 1
Author: Gary Vitacco-Robles
- première partie : la suite dans le volume 2 -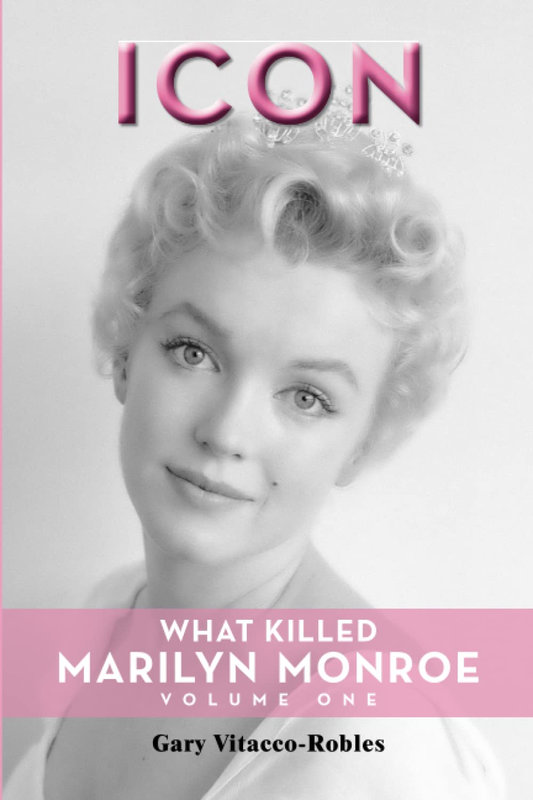 Prix : 30,90 €
Date de sortie : 19 avril 2023
Broché 420 pages
Langue : anglais
Éditeur : BearManor Medias
ASIN: B0C2RS9BCQ
ISBN 13 : 979-8887711454
Ou le trouver ? sur amazon + le site de l'éditeur BearManorMedia
Description (quatrième de couverture): "Does anyone really want to know what caused the death of Marilyn Monroe?"
The long afterlife of cultural and cinematic icon Marilyn Monroe has created a tragic paradox.
In this post-truth era, Monroe has been recast as a victim of powerful men, a virtual simulacrum of desire and death. The sensational narrative constantly regurgitated in media reports, books, and documentaries rests on a stacked deck of hearsay and outright lies. Conspiracy theories offer a simplistic, yet tantalizing, framing device for the abundance of information hurled at us by global mass media.
In an explosive takedown, Gary Vitacco - Robles – author of Icon: The Life Times, and Films of Marilyn Monroe – unpacks the falsehoods perpetuated by a rogues' gallery of shadowy opportunists. With surgical skill, he separates fact from fiction, probable theory from outlandish rumor. As a practicing psychotherapist, the author is uniquely qualified to re-examine Monroe's lifelong struggle with mental illness and spiraling addiction to medications liberally prescribed by successive doctors.
In this definitive study - based upon decades of research, legitimate sources, the never-before-released Los Angeles District Attorney's investigation, and police investigations from 1962, 1975, and 1985 - the reader is presented with facts to finally learn the truth about how Monroe died and who was responsible.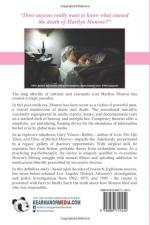 ---
- Table of Contents (Table des matières) -
Foreword
Acknowledgements
Preface
Ockham's Razor, the law of parsominy
Introduction

PART I: LAYING THE FOUNDATION
1 - Who was Marilyn Monroe ?
2 - Timeline of Monroe murder conspiracy theories

PART II: THE OFFICIAL ACCOUNT
3 - Discovery of the body
4 - August 4, 1962
5 - The autopsy report and toxicological and chemical analysis reports
6 - The suicide prevention team's report & official cause of death

PART III: AFTERMATH
7 - Death of an icon
8 - The world mourns
9 - The funeral

PART IV: MARILYN MONROE'S PSYCHIATRIC TREATMENT
10 - Monroe's psychiatric hospitalizations in 1961
11 - Psychoanalysis with Dr. Marianne Kris and Dr. Margaret Hohenberg

PHOTO SECTION

PART V: INVESTIGATING THE DEATH
12 - The investigations
13 - Eunice Murray
14 - The "changing" account of Eunice Murray
15 - Additional inconsistencies attributed to EUnice Murray
16 - Dr. Ralph Greenson
17 - Dr. Hyman Engelberg
18 - Patricia Newcomb
19 - Ralph Roberts
20 - Peter Lawford and Milton Ebbins
21 - Dr. Robert Litman

Bibliography
Appendix
About the author
---
Vous avez le livre ?
Apportez votre critique, votre avis ou votre note
Do you have the book ?
Give your opinion, and a note (/10)