10 janvier 2018
*réalisateur, producteur et scénariste américaine; il a réalisé deux films avec Marilyn: "Sept ans de réflexion" (1954) et "Certains l'aiment chaud" (1959).
(source: citation dans le libre "Conversation with Wilder", de Caremon Crowe, 1999 )

Whatever she threw away, we printed it, and it was very good. It was very, very good. She had a kind of elegant vulgarity about her. That, I think, was very important. And she automatically knew where the joke was. She did not discuss it. She came for the first rehearsal, and she was absolutely perfect. She had a feeling for and a fear of the camera. Fright. She also loved the camera. Whatever she did, wherever she stood, there was always that thing that comes through. She was not even aware of it.
Peu importe ce qu'elle avait lâché, nous l'avons imprimé, et c'était très bien. C'était très, très bon. Elle avait une sorte de vulgarité élégante à son propre égard. Cela, je pense, était très important. Et elle savait automatiquement où était la blague. Elle n'en discutait pas. Elle est venue pour la première répétition, et elle était absolument parfaite. Elle avait un sentiment et une peur de la caméra. La frayeur. Elle a aussi aimé la caméra. Quoi qu'elle fasse, où qu'elle se trouve, il y avait toujours cette chose qui passait. Elle n'en était même pas consciente.
07 février 2017
*photographe

When she saw a camera, any camera, she lit up and was totally different. The moment the shot was over, she fell back into her not very interesting position.
Quand elle voyait un objectif, n'importe quel objectif, elle s'illuminait et était totalement différente. Au moment où la séance était terminée, elle retombait dans sa position pas très intéressante.

03 février 2017
I never understood it - the sex symbol -
I always thought symbols were things
you clash together.
That's the trouble, a sex-symbol
becomes a thing -
I just hate to be a thing.
But if I'm going to be a symbol
of something, I'd rather have it sex.
Je n'ai jamais compris - le sex-symbol -
J'ai toujours pensé que les symboles étaient des choses
auxquelles vous vous heurtez.
C'est le problème, un sex-symbol
devient une chose -
Je déteste être juste une chose.
Mais si je dois être le symbole de quelque chose,
je préfère que ce soit du sexe.
15 janvier 2017
*extrait du livre Natalie Wood: Reflections on a Legendary Life, écrit par Manoah Bowman et la fille de Natalie, Natasha Gregson Wagner (2016)

I had known her and seen her days before her death. Her beauty, charming wit, and joy of life seemed paradoxical to the tense loneliness which she faced in her life, and was to me, clearly apparent. I realized that her tragedy reminds us all how vulnerable we are, and I chose to try to be stronger.

Je l'ai connue et l'ai vue les jours précédents sa mort. Sa beauté, son esprit charmant et sa joie de vivre paraissaient paradoxales à la solitude tendue qu'elle affrontait dans sa vie, et me paraissait évidente. J'ai réalisé que sa tragédie nous rappelle combien nous sommes vulnérables, et j'ai choisi d'essayer d'être plus forte.
> article Vanity Fair
11 juin 2016
I don't want to make money,
I just want to be wonderful.
I'll be smart - tomorrow.

Je ne veux pas générer d'argent,
Je veux simplement être merveilleuse.
Je serai intelligente - demain.
14 mai 2016
My problem is that I drive myself... I'm trying to become an artist, and to be true, and sometimes I feel I'm on the verge of craziness, I'm just trying to get the truest part of myself out, and it's very hard. There are times when I think, 'All I have to be is true'. But sometimes it doesn't come out so easily. I always have this secret feeling that I'm really a fake or something, a phony.
Mon problème est que je m'entraîne moi-même ... J'essaie de devenir une artiste, et d'être authentique, et parfois je sens que je suis au bord de la folie, j'essaie juste d'obtenir la partie la plus vraie de moi-même, et c'est vraiment difficile. Il y a des moments où je pense «Tout ce que j'ai à être, c'est d'être authentique». Mais parfois, cela ne sort pas si facilement. J'ai toujours ce sentiment secret que je suis vraiment un imposteur ou quelque chose qui sonne faux.
09 mars 2016
I love a natural look in pictures. I like people with a feeling one way or another - it shows an inner life. I like to see that there's something going on inside them.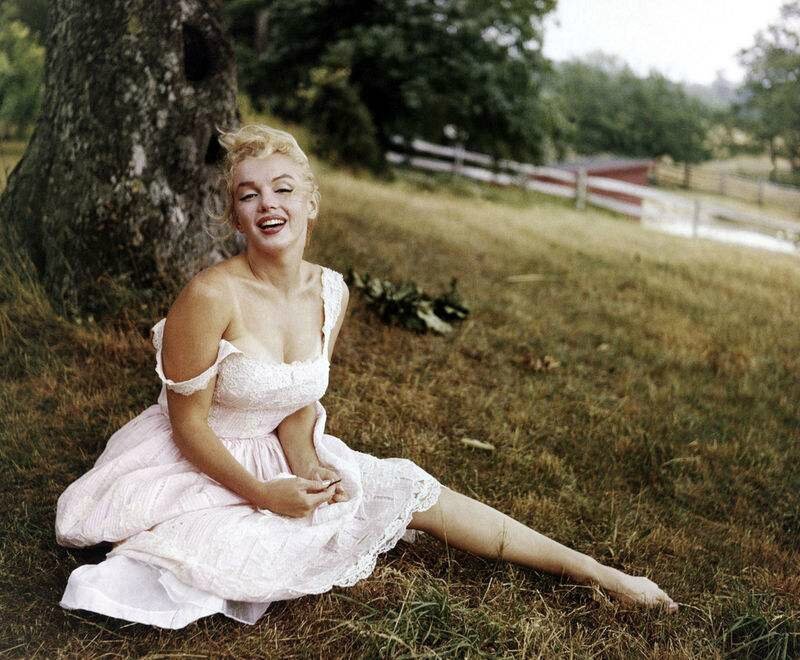 J'aime avoir l'air naturelle sur les photos. J'aime les gens avec un sentiment d'une façon ou d'une autre - cela montre qu'il y a une vie intérieure. J'aime voir qu'il y a quelque chose à l'intérieur d'eux.

26 septembre 2015
Les gens me regardent comme si j'étais une sorte de miroir au lieu d'une personne. Ils ne me voient pas, ils voient leurs propres pensées cachées, puis ils se blanchissent en prétendant que j'incarne ces pensées secrètes.
20 septembre 2015
J'ai une grosse tête, vous savez.
Bien sûr, il n'y a rien dedans
mais elle est grosse tout de même...
22 août 2015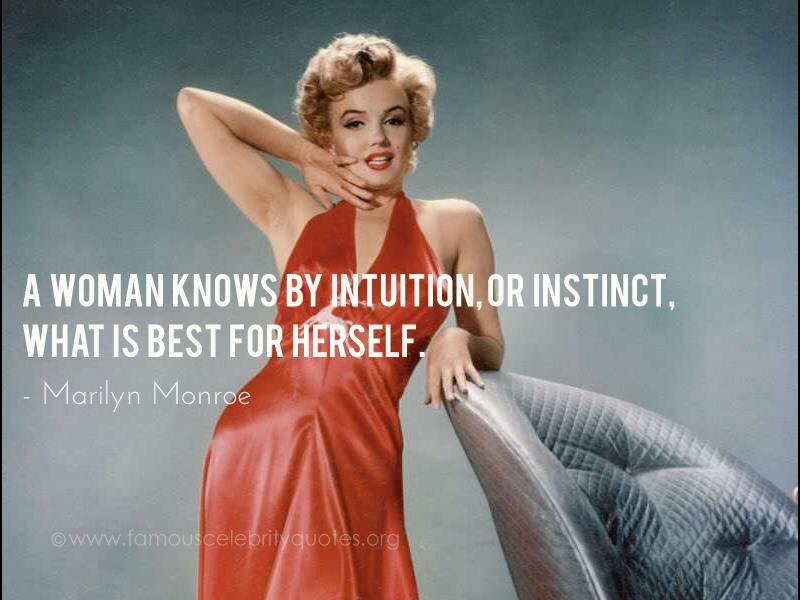 Grande
en ligne sur Famous Celebrity Quotes