02 avril 2015
I have always felt comfortable in blue jeans. I have found it interesting, however, that people also whistle at blue jeans. I have to admit that I like mine to fit. There's nothing I hate worse than baggy blue jeans.
Je me suis toujours sentie à l'aise en blue-jeans. J'ai trouvé cela intéressant, cependant, que les gens sifflent aussi un blue-jeans. Je dois admettre que j'aime porter le mien. Il n'y a rien que je déteste le plus que des jeans larges.
source: Modern Screen, July 1952.
21 mars 2015

en ligne sur vanityfair.fr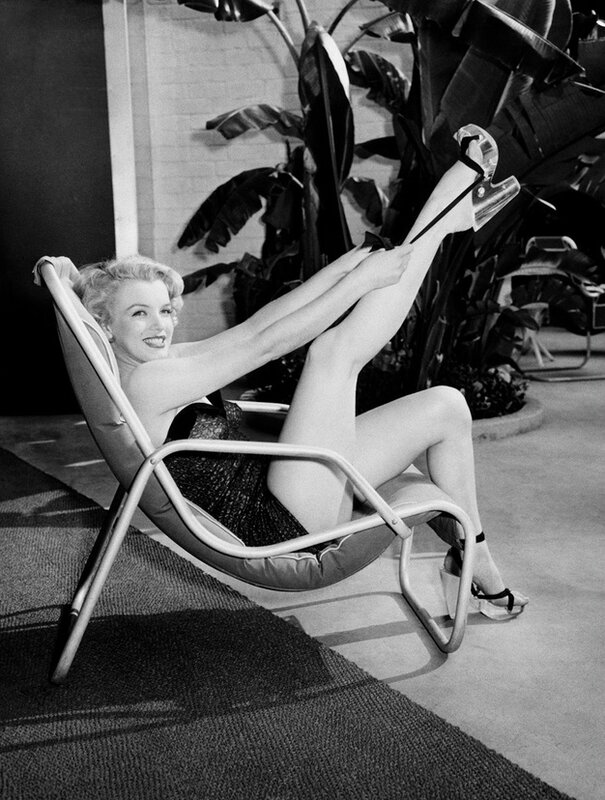 « Donnez les bonnes chaussures à une fille,
elle conquerra le monde. »
09 novembre 2014
*réalisateur, producteur et scénariste américaine; il a réalisé deux films avec Marilyn: "Sept ans de réflexion" (1954) et "Certains l'aiment chaud" (1959).
(source: citation sur mptvimages )

There was an actress named Marilyn Monroe. She was always late. She never remembered her lines.
She was a pain in the ass.
My Aunt Millie is a nice lady. If she were in pictures she would always be on time. She would know her lines. She would be nice.
Why does everyone in Hollywood want to work with Marilyn Monroe and no one wants to work with my Aunt Millie ? Because no one will go to the movies to watch my Aunt Millie.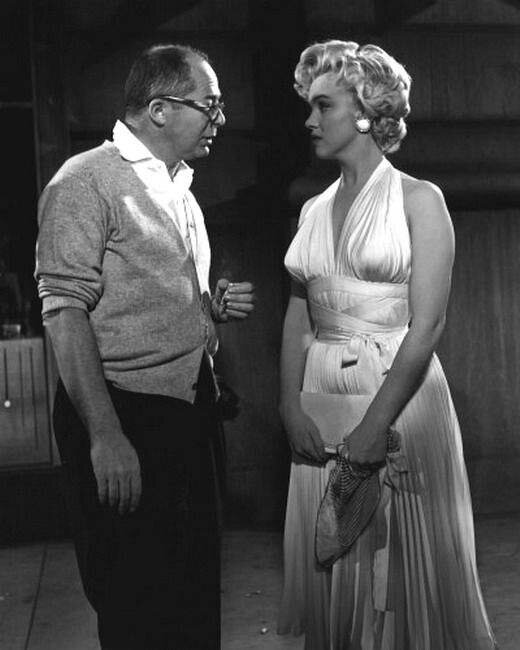 Il y avait une actrice qui s'appelait Marilyn Monroe. Elle était toujours en retard. Elle ne se souvenait jamais de son texte. C'était une emmerdeuse.
Ma tante Millie est une dame charmante. Si elle ferait un film, elle serait toujours à l'heure. Elle connaîtrait son texte. Elle serait sympa.
Pourquoi tout le monde à Hollywood veut travailler avec Marilyn et personne ne veut travailler avec ma tante Millie ? Parce que personne n'irait voir les films pour regarder ma tante Millie.
05 mai 2014
Some people have been unkind. If I say I want to grow as an actress, they look at my figure. If I say I want to develop, to learn my craft, they laugh. Somehow they don't expect me to be serious about my work.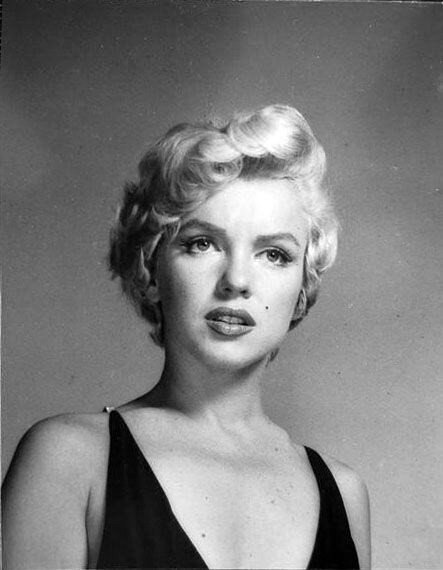 Certaines personnes n'étaient pas très gentilles avec moi. Si je leur disais que je voulais devenir une meilleure actrice, ils jaugeaient ma silhouette. Si je disais que je voulais développer mon talent, apprendre mon métier, ils riaient. D'une certaine manière, ils ne s'attendaient pas à ce que je prenne mon travail au sérieux.
source: Marilyn Monroe, collection 'Movie Icons', Ed. Taschen.
27 février 2014
*actrice américaine, à l'époque du tournage de "The Apartment" ("La Garçonnière") en 1960, de Billy Wilder.
(source: article "The 7 Juiciest Anecdotes Told By Shirley MacLaine at the LA Film Fest Q&A with Jack Black" du 24/06/2011 sur movieline.com )

I'll tell you a story: I came out of the first screening of 'The Apartment'. I left before the lights went up, and I walked out of the door and there, up against kind of a bar because they were serving food and drinks, was a woman -- a blonde swathed in a white mink coat. I walked over to her just to talk, and she said [whispering], 'You were so wonderful! Just brilliant!' She opened up the coat and she had nothing on. Marilyn.
Je vais vous raconter une histoire: quand je suis sortie de la première projection de 'La Garçonnière', je suis partie avant que les lumières ne s'éteignent, et je suis sortie par la porte et là, debout, se tenant contre un genre de bar parce qu'ils servaient de la nourriture et des boissons, se tenait une femme -- une blonde enveloppée dans un manteau de vison blanc. Je me suis dirigée vers elle juste pour lui parler, et elle a dit [en chuchotant]: 'Vous étiez tellement merveilleuse! Tout simplement géniale!' Elle a ouvert le manteau et elle n'avait rien en-dessous. Marilyn.
14 février 2014
I want to be a big star more than anything.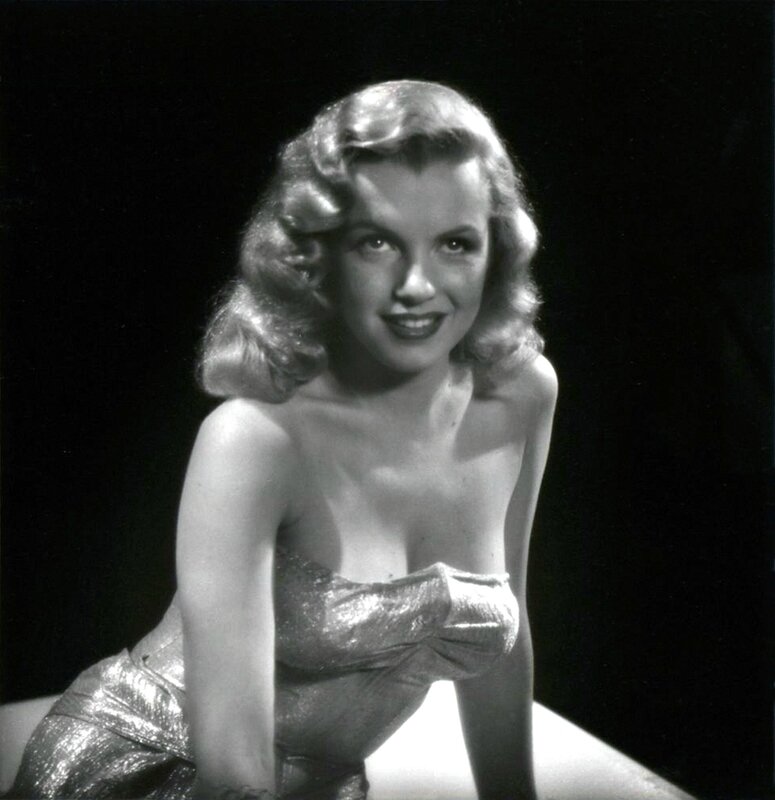 Plus que tout, je veux être une grande star.
source: Marilyn Monroe, collection 'Movie Icons', Ed. Taschen.
07 février 2014
*co-fondateur de la Fox et directeur de la production (jusqu'en 1956).
Nobody discovered her. She earned her own way to stardom.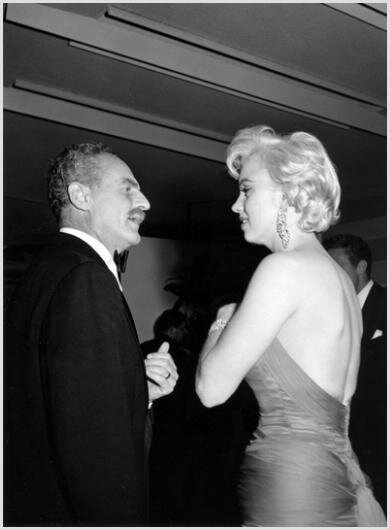 Personne ne l'a découverte. Elle a pavé elle-même le chemin qui l'a amenée à la célébrité.
19 décembre 2013
As I grew older I knew I was different from the other girls because there were no kisses or promises in my life. I often felt lonely and wanted to die.
En grandissant, j'ai compris que j'étais différente des autres filles parce que j'avais connu ni baisers ni promesses au cours de ma vie. Souvent, je me sentais seule et je voulais mourir.
source: Marilyn Monroe, collection 'Movie Icons', Ed. Taschen.
21 octobre 2013
*photographe.
Quel effet cela faisait-il de photographier Marilyn ? C'était comme quand on voit une photographie apparaître dans un bac de révélateur. L'image latente était là, le moment et les conditions de sa révélation dépendaient de Marilyn. L'effet était stroboscopique, et le photographe n'avait qu'à suspendre le temps un instant pour avoir une nouvelle image de Marilyn.
20 octobre 2013
*attachée de presse de Marilyn (jusqu'en 1956).
Tout ce que Marilyn était et tout ce qu'elle voulait être fusait naturellement devant l'oeil du photographe.
All that Marilyn was and what she wanted to be was leaking naturally to the photographer's eye.