10 septembre 2012
*actrice, dans une interview donnée en juin 2012, elle a déclaré:

Marilyn Monroe had that certain something. She never changed her look, and even after her death that blonde hair with the red lips is still glamorous and beautiful. But it's also what she exuded - she was electrifying and you couldn't wait to see what she did next and who she was with. She just had this essence about her that was beautiful.

Marilyn Monroe avait ce petit quelque chose. Elle n'a jamais changé de style et même après sa mort, sa chevelure blonde et ses lèvres rouges sont restées glamour et beaux. Mais c'est aussi ce qu'elle sécrétait -elle était électrifiante et vous ne pouviez pas savoir ce qu'elle allait faire et avec qui. Elle avait juste ça en elle et c'était beau.
25 août 2012
*photographe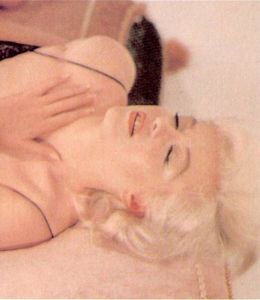 Etre photographiée,
c'était pour elle être caressée et aimée sans danger.
11 juillet 2012
My illusions didn't have anything to do with being a fine actress. I knew how third rate I was. I could actually feel my lack of talent, as if it were cheap clothes I was wearing inside. But my God, how I wanted to learn, to change, to improve !

Mes illusions n'avaient rien à voir avec le fait d'être une bonne actrice. Je savais à quel point j'étais médiocre. Je pouvais réellement ressentir mon manque de talent, comme des vêtements bas de gamme que j'aurais portés à l'intérieur de moi. Mais, mon Dieu, comme je voulais apprendre, changer, m'améliorer !
23 juin 2012
*acteur américain (1907-1979). Il a rencontré Marilyn dans un banquet.
- Extrait du magazine Ciné Revue n°25, du 21/06/1973 -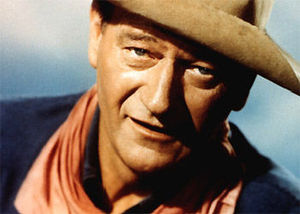 C'était une femme d'une beauté infinie, et d'un sex-appeal ! Les hommes aimaient tout en elle. La façon de bouger ses lévres quand elle parlait, sa démarche, et cette lueur de charme endormie dans ses yeux. Je me souviens de l'avoir rencontrée dans un banquet. Elle était assise à côté d'une chaise vide, qu'elle gardait pour son mari, Joe Di Maggio. Quand elle se rendit compte qu'il ne viendrait pas, un regard de détresse passa dans ses yeux, elle appela le serveur, s'excusa et rentra chez elle. Des gens ont rit de cette attitude indigne d'une star. Ce sont des imbéciles. Marilyn avait tout simplement montré son honnêteté de femme à l'égard de son mari.
17 juin 2012
I used to think as i looked at the Hollywood night, 'There must be thousands of girls sitting alone like me, dreaming of becoming a movie star. But i'm not going to worry about them. I'm dreaming the hardest'.
Avant, je regardais la nuit au-dessus de Hollywood et je me disais: "Il doit y avoir des milliers de filles assises toutes seules comme moi, à rêver qu'elles deviendront des stars de cinéma. Mais je ne vais pas me préoccuper d'elles. C'est moi qui rêve le plus fort".

11 juin 2012
My impulse to appear naked and my dreams about it had no shame or sense of sin in them. Dreaming of people looking at me made me feel less lonely.
Mon envie d'apparaître nue et les rêves que j'ai faits à ce propos ne comportaient aucun sentiment de honte ou de péché. Rêver de gens qui me regardaient me permettait de me sentir moins seule.
> Marilyn Monroe, My story
02 avril 2012
Give a girl the right shoes, and she can conquer the world.
Donnez à une fille les bonnes chaussures, et elle peut conquérir le monde.
If you can make a girl laugh, you can make her do anything.
Si vous pouvez faire rire une fille, vous pouvez faire n'importe quoi d'elle.
20 mars 2012
*couturier pour la Twentieth Century Fox, créa les costumes (les plus connus) de huit films de Marilyn dès 1952.
On the surface, she was still a happy girl. But those who criticized her, never saw her as I did, crying as a baby because she often left herself so inadequate.
En surface, elle était encore une fille heureuse. Mais ceux qui la critiquaient ne l'ont jamais vue, comme moi, pleurer comme un bébé parce qu'elle se sentait souvent si peu à la hauteur.
27 février 2012
*écrivain, poète, parolier, chanteur, critique et musicien de jazz (trompettiste) français.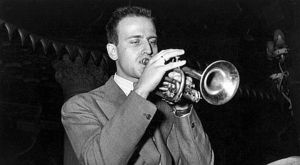 Ne sachant à quel sein me vouer, j'ai choisi le plus confortable, le gauche de Marilyn Monroe.