10 décembre 2007
Les Dates de sorties dans le monde
USA, San Francisco: 30 décembre 1948
USA, sortie nationale: 10 février 1949

Le titre du film à travers le monde
Aux USA : Ladies of the Chorus
En France : Les Reines du Music-Hall
En Allemagne : Ich tanze in dein Herz
En Italie : Orchidea bionda
Au Mexique: la Reina del Coro
Au Venezuela : Orquídea rubia

Fiche technique
Réalisateur : Phil Karlson
Assistant réalisateur: Carter DeHaven
Scénario : Harry Sauber, Joseph Carole
Producteur : Harry A. Romm
Edition du film : Richard Fantl
Image : Frank Redman
Musique : Mischa Bakaleinikoff et (non mentionnés au générique) Lester Lee, Allan Roberts
Chorégraphie : Jack Boyle
Direction Artistique : Robert Peterson
Decoration Plateau : James Crowe
Coiffures : Helen Hunt
Chorégraphie danse : Jack Boyle
Son : Frank Goodwin
Montage : Richard Fantl
Production : Columbia
Pays : États-Unis
Genre : Comédie Musicale
Durée : 61 min.
Format : Noir et blanc
Distribution
Adele Jergens : Mae Martin
Marilyn Monroe : Peggy Martin
Rand Brooks : Randy Carroll
Nana Bryant : Mme Adele Carroll
Eddie Garr : Oncle Billy Mackay
Steven Geray : Salisbury
The Bobby True Trio : trio de musiciens
--- reste de la distribution non créditée, par ordre alphabétique:
Dave Barry : Ripple le décorateur
Gladys Blake : la fleuriste
Paul E. Burns : Mr. Craig, le portier de la scène
Robert Clarke : Peter Winthrop
James Conaty : Party Guest
Bill Edwards : Alan Wakely, ex-mari de Mae
Myron Healey : Randy's Cousin
Marjorie Hoshelle : Bubbles LaRue
Donald Kerr : The Usher
Harold Miller : un invité de la fête
Frank J. Scannell : Joe, le manager
Almira Sessions : vieille dame à la fête de fiancailles
Larry Steers : invité de la fête
Al Thompson : fan de Mae
Dorothy Tuttle : petit rôle
Emmett Vogan : docteur
Eve Whitney : choriste
Judith Woodbury : choriste
Synopsis

May Martin, une ex-vedette comique, et sa fille Peggy dansent toutes deux dans une revue de music-hall. Un jour, May se bagarre avec Bubbles, une des danseuses, qui quitte la troupe, et Peggy la remplace. Peggy tombe ensuite amoureuse d'un homme riche de bonne famille, Randy. May n'approuve pas la relation qu'entretient sa fille avec cet homme trop riche, car la différence de classe sociale l'effraie, d'autant plus qu'elle-même a connu un mariage malheureux avec un homme fortuné. Lors d'une soirée organisée en l'honneur du jeune couple, une imprudence révèle à la mère de Randy la profession de Peggy. May va sauver la situation. Tout finit bien lorsqu'on apprend que le jeune couple va pouvoir convoler et que la maman va épouser le comique de la troupe.
>> Sur le web:
- fiche sur imdb (en anglais)
- infos sur le film sur wikipedia (en français)
- le film sur CinEmotions (en français)
Les reines du music-hall

Secrets de tournage ...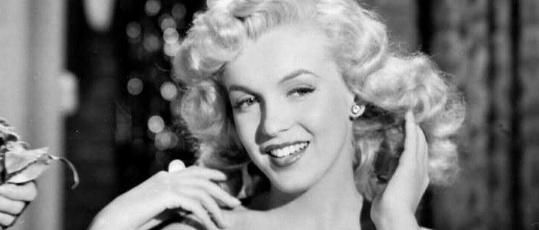 ... et anecdotes
L'actrice Adele Jergens est, pour ses interventions chantées, doublée par Virginia Rees.
L'actrice Adele Jergens, qui joue le rôle de la mère de Marilyn, est née le 26 novembre 1917 et avait donc seulement 9 ans de plus que "sa fille" à l'écran.
Il s'agit de l'un des rares films où Marilyn Monroe a une mère, en l'occurrence jouée par Adele Jergens.
C'est le 3ème film de Marilyn Monroe mais son véritable premier rôle, elle se trouve en effet en 2ème place du générique, mais il s'agira aussi de l'unique production Columbia à laquelle elle participera.
C'est le premier film où Marilyn Monroe chante et danse. Elle y interprète deux chansons en solo, "Every Baby Needs a Da-Da-Daddy" (>> les paroles de la chanson

ici

) et "Anyone can Tell I Love You"

(>>

les paroles et la vidéo de la chanson

ici

) et le titre "Ladies of the Chorus"

(les paroles de la chanson

ici

) en groupe.
Marilyn retrouve l'actrice Nana Bryant avec qui elle avait tournée dans Dangerous Years (1947).
26 novembre 2007
Les reines du Music-Hall
Les Affiches
Les Affiches Ciné & Cartes lobby, dvd & vhs
Les reines du Music-Hall
Photos d'exploitation cinéma
25 novembre 2007
Les reines du Music-Hall
Photos Promos
Photographies publicitaires de Marilyn Monroe
pour le film Ladies of the Chorus
Les reines du music-hall
Photos Promos
Clichés publicitaires pour le film Ladies of the Chorus
Marilyn Monroe photographiée par Bruno Bernard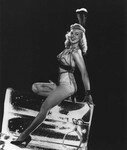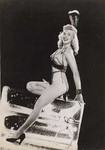 Les reines du music-hall
Photos Promos
Clichés publicitaires pour le film Ladies of the Chorus
Marilyn Monroe photographiée par Laszlo Willinger

Les reines du music-hall
Photos Studio
Photographies promotionelles prises en studio où Marilyn Monroe est vêtue des costumes du film Ladies of the Chorus
* * * * * The Black Dress Session * * * * *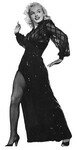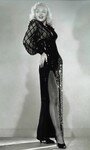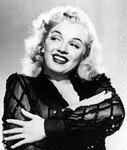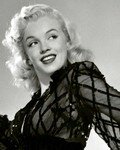 > par Ed Cronenweth



* * * * * The Black & White Dress Session * * * * *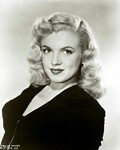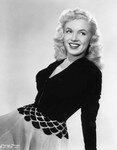 24 novembre 2007
Les reines du music-hall
Photos partie 1
première partie des photos du film Ladies of the chorus

Les reines du music-hall
Photos partie 2
deuxième partie des photos du film Les Reines du Music-Hall