15 août 2017
Quand l'actrice Jessica Lange pose au début des années 1980 sur une plage californienne sous l'objectif du photographe Douglas Kirkland (qui a aussi photographié Marilyn, mais dans un lit),
les attitudes de l'actrice ne sont pas sans rappeler celles de Marilyn Monroe lors des séances à la plage avec Sam Shaw (en 1957) et George Barris (en 1962).
---
© All images are copyright and protected by their respective owners, assignees or others.
copyright text by GinieLand.
Enregistrer
Enregistrer
07 août 2016
Dans le clip vidéo de sa nouvelle chanson, Ain't Your Mama (sortie en single le 07 avril 2016), réalisé par Cameron Duddy, Jennifer Lopez arbore plusieurs looks, interprétant divers personnages féminins inscrits dans une décennie bien précise. Le but de la vidéo, pour l'actrice-chanteuse, était de montrer la progression de la place de la femme dans la société à travers les décennies, mais qu'au final "les choses sont toujours pareilles". Les femmes sont toujours relayés au second plan et Jennifer lance un appel aux femmes de prendre le pouvoir.
Pour représenter la femme au foyer des années 1950s, Lopez arbore un look inspiré de Marilyn Monroe: perruque blonde à boucles crantés, vêtue d'une petite robe vichy et d'une robe bouffante fleurie.
La femme des années 1960s est une secrétaire rousse à la coiffure bouffante.
Celle des années 1970s est ouvrière dans une usine.
Puis, la working girl des années 1980s, en tailleur Thierry Mugler, et aux cheveux permanentés.
> Le clip video

Enregistrer
Enregistrer
Enregistrer
19 juillet 2016
L'actrice française Mathilda May partage l'affiche avec Yves Montand en 1988 dans le film Trois places pour le 26 de Jacques Demy; dans la presse, Yves Montand dit de Mathilda: "Elle me rappelle Marilyn. Elle a cette même timidité, cette même honnêteté et aussi cette même angoisse professionnelle."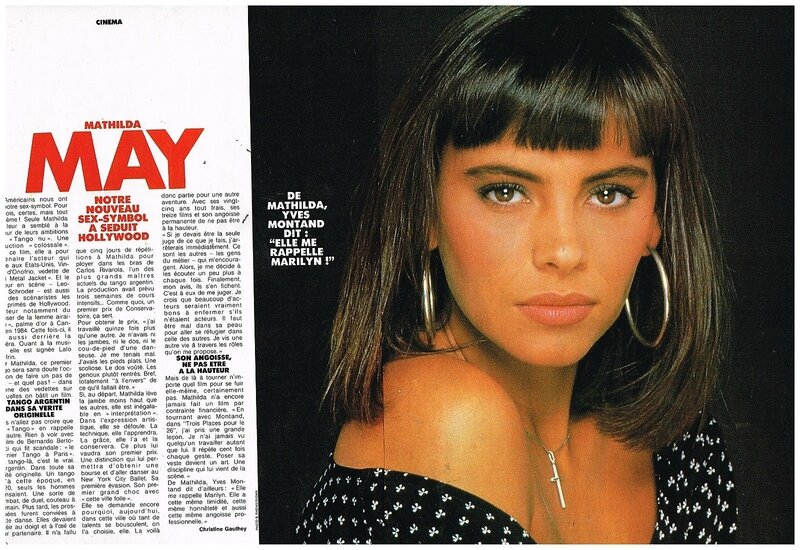 ---
© All images are copyright and protected by their respective owners, assignees or others.
copyright text by GinieLand.
30 avril 2016
Le regretté artiste maquilleur et photographe Kevyn Aucoin, réputé pour son professionalisme dans l'art du maquillage, avait grimé Liza Minnelli en Marilyn Monroe en 1990.
> Portrait de Liza Minnelli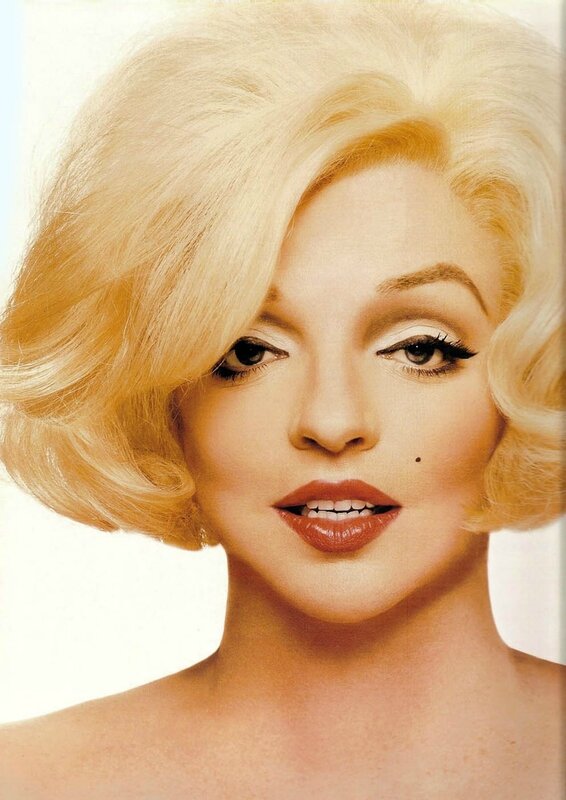 > Photoshoot de Steven Meisel
pour Vogue, Octobre 1990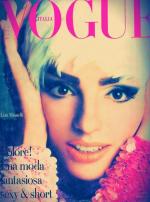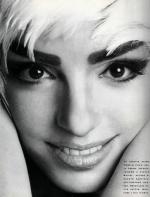 Enregistrer
09 janvier 2016
Marilyn Monroe & Arthur Miller's Wedding
Published on January, 8, 2016
by KAT - online rocknrollbride.com
Photos by Claire Macintyre Photography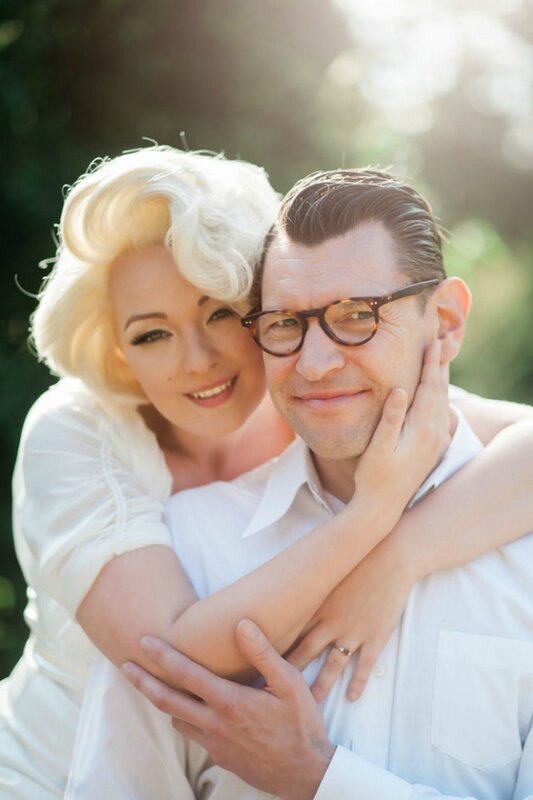 So I haven't actually got the scoop of the century, sharing unseen photos from Marilyn Monroe and Arthur Miller's wedding… but I've got the next best thing ! This shoot, photographed and styled by Claire Macintyre Photography, has got to be one of the closest homages to this iconic wedding that I've ever seen !
Claire explains, "Our inspiration was Marilyn. She is the ultimate Rock n Roll bride, and I have always been completely fascinated with her. I am getting married in 2017 and she is the first place I went to for inspiration. I absolutely loved the laid back, intimate vibe of her wedding to Arthur Miller. I loved the really low key glamour, with the focus completely on them and not complicated by heavy décor and fiddly details."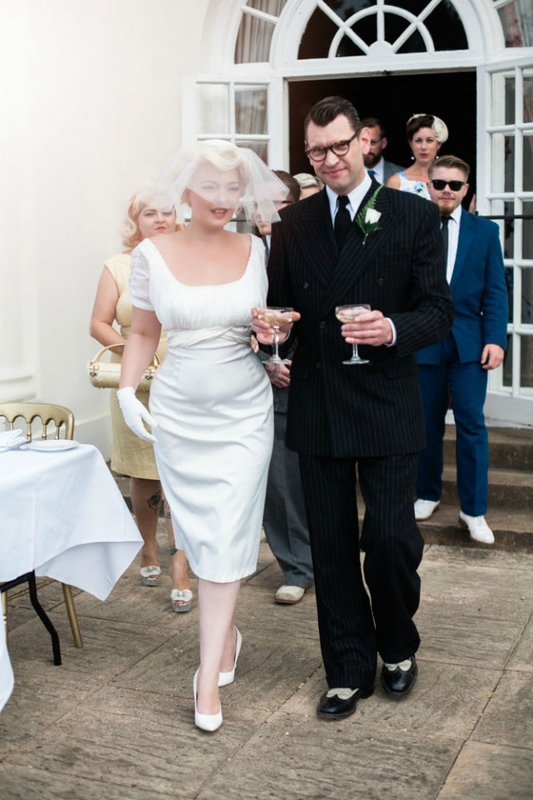 Enregistrer
This photographer perfectly nails Marilyn Monroe as a millennial
Published on 4 Jan 2016
by Francesca Kentish - online metro.co.uk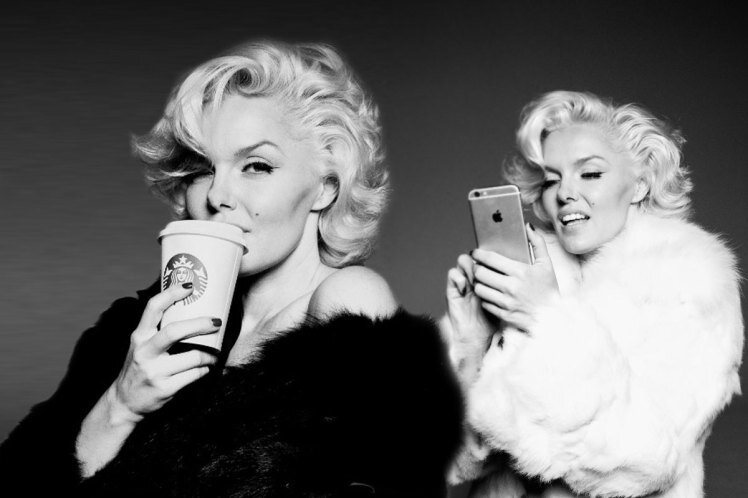 Nailed it (Picture: Daniel Sachon)
Let's be honest, if Marilyn Monroe had been a millennial she would have been the queen of the basics.

After all, she was the poster girl for mass-produced popular culture in her own era – remember those works by Andy Warhol ?

Now she lives on in the Facebook profiles of basic bitches everywhere, with the quote 'If you can't handle me at my worst, you don't deserve me at my best' plastered over her face.

(FYI she probably never even said that – there's no attributable source for it – but if you're into posting quotes from teenage girls attributed to our favourite blonde bombshell we have an excellent generator you can use: marilyn's quote

In today's world, she'd definitely have a softly filtered Instagram account with more followers than the entire Kardashian family combined.

And would probably be in adverts for Starbucks, seductively giggling over a pumpkin spice latte.

Which is something 20-year-old photographer Daniel Sachon has perfectly captured in a series for his first solo exhibition 'Disruptive Innovation.'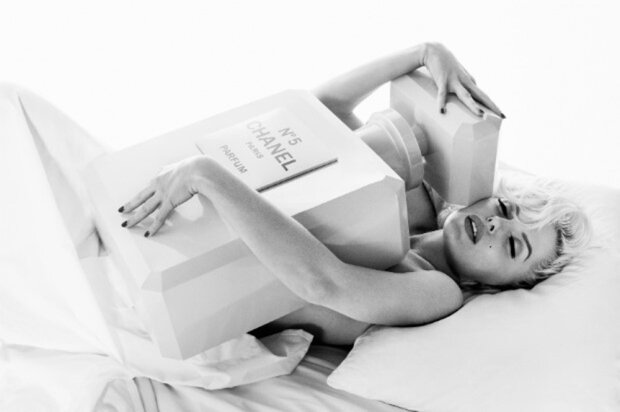 Chanel to Bed (Picture: Daniel Sachon)
Sachon told Metro.co.uk: 'The concept behind the series was looking at Marilyn and our generation's fascination with her, and in general how we are an incredibly nostalgic generation who innovate and move forward through our obsession of the past.'
He says that works like Chanel to Bed (above) reflect on Marilyn's huge impact with people today, 'perhaps it is because she reflects a time where fame was special and nothing like today's instant fame.'
Sachon thinks some of the allure comes from the lack of work she did for advertising brands, unlike today's commercialised celebrities.

He explained: 'With the works 'Millenial Marilyn' and 'Coffee Break' I am looking at where Marilyn would be today, in a world where fame is more transient than ever and the relationship between brands and celebrity is stronger than ever before.'

Take, for example, the fact Monroe never appeared in a Chanel advertising campaign while she was alive. Her links to the brand come from an answer to the question: 'What do you wear to bed?'
Her answer ? 'Chanel No. 5.'

Also can we take a moment to appreciate that this isn't actually Marilyn Monroe photographed, but actually look-a-like Suzie Kennedy ?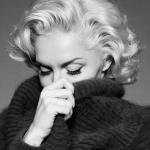 Here she is hanging on set with Daniel Sachon and his makeup artist sister Amy Sachon:
Incredible.
---
on Instagram:
Daniel Sachon / Amy Sachon / Suzie Kennedy
Enregistrer
25 novembre 2015
La "reine des selfies" Kim Kardashian posait pour l'édition brésilienne du magazine Vogue de juin 2015, sous l'objectif de la photographe Ellen Von Unwerth en blonde platine "version Marilyn Monroe 2015". Daniela Falcao, rédactrice en chef, s'était alors félicitée de ne pas avoir à utiliser la perruque commandée pour incarner Marilyn, Kim Kardashian avait déjà les cheveux blonds platine à l'époque du shooting.
Le rappeur Kanye West -et mari de Kim- avait d'ailleurs aussi comparé les deux stars dans une interview: "Kate Upton n'est pas Marilyn Monroe. Kim l'est. Vous le savez. Elle était controversée. Elle est controversée."
Peu après c'était au tour de Riccardo Tisci, directeur artistique de la maison Givenchy, qui avait déclaré au Sunday Times que Kim était une Marilyn Monroe des temps modernes: "Je l'ai rencontrée comme la petite amie d'un bon ami. Je voulais juste passer un moment avec elle pour comprendre. Et je suis tombé amoureux. C'est la Marilyn Monroe de notre époque. Les gens pensent qu'elle est une poupée mais en fait, elle est costaude et intelligente."
Enregistrer
20 novembre 2015
En couverture du magazine américain Vogue de novembre 2015, Angelina Jolie, photographiée par Annie Leibovitz, pose sur une plage vêtue d'un large pull. Cette photographie n'est pas sans rappeler la séance Mexican Jacket de Marilyn Monroe prise par George Barris en juillet 1962 sur la plage de Santa Monica.
Enregistrer
01 avril 2015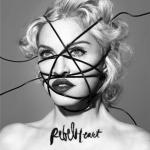 Pour son nouvel album Rebel Heart (sorti le 6 mars 2015), Madonna s'est à nouveau beaucoup inspirée de Marilyn Monroe. Sur la pochette officielle de l'album, on y découvre un portrait noir et blanc de la chanteuse, le visage entrelié par des fils de caoutchou (apparemment, la star nous refait le coup de l'image du 'SM chic').
Mais il existe différentes versions de l'album, dont une où sur la pochette de couverture, Madonna reprend une séance célèbre de Marilyn. En fait, pour une série de clichés promotionnels où Madonna est photographiée par Mert Alas et Marcus Piggott, on y retrouve quasiment un copié collé de trois séances de Marilyn Monroe photographiée en 1955 par Milton Greene ( la V Sweater , la Red Sweater et la Trestle Sitting): même blondeur, même boucles crantées, même regard de séductrice, et même poses naïvement lascives.
Enregistrer
25 septembre 2014
L'acteur américain John Malkovich s'ést transformé en Marilyn Monroe pour une série de portraits de détournement photographique par le photographe Sandro Miller, faisant partie de la série "Malkovich, Malkovich, Malkovich: Homage to photographic masters" qui comporte 30 célèbres photographies qui ont ainsi été détournées et révélées en septembre 2014; et l'acteur de poser en Alfred Hitchcock, ALbert Einstein, Che Gevara, Mick Jagger, Truman Capote, Pablo Picasso, John Lennon, Simone de Beauvoir, Andy Warhol, Mohamed Ali, Ernest Hemingway, Jean-Paul Gaultier, Bette Davis, Jack Nicholson, Salvador Dali etc... Débutée en 2013, la série de photos a été créée pour rendre hommage aux grands photographes qui ont inspiré Sandro Miller tout au long de sa carrière.
Enregistrer