11 décembre 2015
Marilyn et les nus sculpturaux d'Helmut Newton s'exposent à Reims
Article publié le 11/12/2015
en ligne sur lefigaro.fr
La 3W Gallery de la capitale de la Champagne réunit des photos splendides du photographe américain Frank Worth et du célèbre inventeur du cliché «porno chic».
Dans le cadre du mois de la photographie Pascal Mignucci, le directeur de la 3W Gallery à Reims, a choisi de présenter les clichés des grands photographes Helmut Newton et Frank Worth jusqu'au 20 décembre 2015.

Ces trente-cinq tirages exceptionnels proviennent d'une collection privée de Los Angeles. Quelque vingt-quatre clichés iconiques, en noir et blanc, signés Helmut Newton, et onze prises de vue rares de Marilyn Monroe réalisées par l'américain Frank Worth sont exposés.

● Helmut Newton (1920-2004)

Helmut Newton, est un photographe australien d'origine allemande, célèbre pour ses clichés de nus, essentiellement féminins.

Helmut Newton fait ses études à Berlin et se découvre très tôt un très vif intérêt pour la photographie. Quittant l'Allemagne nazie en 1938, il émigre en Australie. Il prend part à la Seconde Guerre mondiale comme logisticien.
Après la guerre, Newton va se consacrer pleinement à sa passion pour la photo. Il collaborera régulièrement avec le magazine Playboy, pour lequel il créera ses premiers clichés de starlettes dénudées.
Il s'installe à Paris en 1961, et publie notamment ses travaux dans le magazine Vogue. Il est très vite considéré comme l'inventeur du style «porno chic». Ses modèles les plus célèbres seront Catherine Deneuve, Kate Moss, Brigitte Nielsen, Karen Mulder, Cindy Crawford, Claudia Schiffer et Monica Bellucci.

● Frank Worth (1923-2000)
Durant sa vie Frank Worth (1923-2000) ne publia jamais sa collection de plus de 10.000 photos des plus grandes stars de Hollywood. Il restera à la postérité pour la façon dont il sut magnifier l'unique photogénie de Marilyn Monroe. Notamment lors du tournage de Sept ans de réflexion de Billy Wilder, où Worth immortalise l'actrice dans une robe blanche soulevée par une bouche d'aération.

Quelque temps avant sa mort en 2000, il confessa avoir été recruté par le F.B.I. pour surveiller toutes ces célébrités durant la période du Maccarthysme.
---
Lieu et adresse: 3W Gallery, 27 rue Henri IV, 51100 Reims
Horaires: entrée libre du mardi au vendredi de 14h à 19h et le samedi de 11h à 19h
Contact: 03 26 87 58 62
Site: www.3w-gallery.com
01 décembre 2015

Dimanche 06 décembre 2015 - 20h45 - Numéro 23

Film - Poupoupidou
Durée : 1h40min
Année et origine : 2011, France
Réalisateur: Gérald Hustache-Mathieu

Acteurs: Jean-Paul Rouve, Sophie Quinton, Guillaume Gouix, Olivier Rabourdin, Antoine Chappey, Joséphine de Meaux, Eric Ruf, Arsinée Khanjian...

L'histoire: David Rousseau est un auteur de polars à succès. Une affaire d'héritage le ramène à Mouthe, un village du Jura où il a passé son enfance. A la télévision locale, le suicide de Candice Lecoeur, une starlette de la région, fait la une du journal. David voit dans ce fait divers le sujet de son prochain livre. L'affaire a déjà été classée par la police locale, mais David se met tout de même à enquêter et trouve des incohérences. Piqué au vif, le brigadier Leloup décide, contre l'avis de ses collègues, d'aider l'enfant du pays à découvrir la vérité. Chez Candice, David tombe sur le journal intime de la pin-up. L'intimité de la starlette se dévoile alors...
29 novembre 2015

Lundi 7 décembre 2015 - 20h55 - France 3
- à revoir en replay pendant 7 jours -
Rediffusion: Lundi 21 décembre 2015 à 23h20
Documentaire - Destins secrets d'étoiles
Grace, Jackie, Liz, Marilyn...
Durée: 110 minutes
Année: 2015
Réalisation et commentaire: Henry-Jean Servat

Brigitte Bardot, Greta Garbo, Audrey Hepburn, Grace Kelly, Marilyn Monroe, Liz Taylor, Gina Lollobrigida, Jackie Kennedy, Maria Callas...
Elles furent et elles restent les reines du monde. Celles qui n'en finissent pas de régner sur les inconscients collectifs. Nées dans un mouchoir de poche en dentelle, elles ont toutes vécu à la même époque, des deux côtés de l'Atlantique. Dans les mêmes lieux, de Hollywood à Venise en passant par Monaco et Cinecitta, en compagnie des mêmes hommes parfois, elles ont vécu des aventures de toutes sortes qui leur firent traverser le cours de l'histoire, la petite et la grande. Illustré de documents rares et inédits, et révélant des moments inconnus, ce documentaire raconte les vrais destins, mêlés et entremêlés, de ces créatures de légende.
24 novembre 2015

Mardi 24 novembre 2015 - 17h35 - Arte- à revoir en replay pendant 7 jours -
Rediffusion: 01/12/15 à 11h10 - 08/12/15 à 06h05
Documentaire - Mystères d'archives
1954, Marilyn Monroe en Corée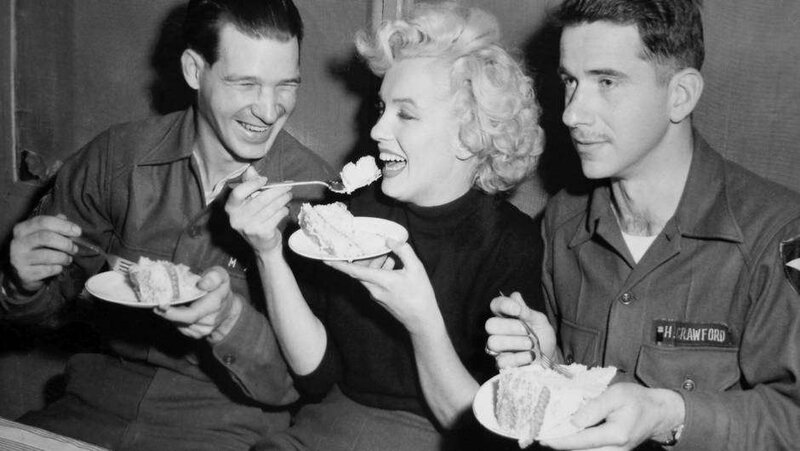 Durée: 26 minutes
Année: 2007
Réalisation: Serge Viallet,
Julien Gaurichon, ALexandre Auque.
Genre: Histoire
Le 15 février 1954, Marilyn interrompt son voyage de noces au Japon avec le joueur de base-ball Joe DiMaggio pour aller chanter en Corée auprès des GI. Cette tournée dans les montagnes situées à la frontière entre la Corée du Sud et celle du Nord durera quatre jours. Que racontent les images tournées par les cameramen de l'armée américaine?
>> Déjà diffusé en août 2009
>> Source: arte.tv
22 novembre 2015
How Norma Jeane, filing cabinet model, became Marilyn Monroe
Published on November, 21, 2015
By Michelle Morgan and Astrid Franse
online nypost.com

Marilyn Monroe is seen in an airline advertisement through Blue Book Models.
One day, while shopping for vintage items for their shop, Bennies Fifties in the Netherlands, Astrid and Ben Franse bought a box of old Marilyn Monroe memorabilia from a dealer in Los Angeles. They didn't know what they really had: a treasure trove. In the box were letters and never-before-seen photos from Miss Emmeline Snively, who had run the Blue Book Modeling Agency — the agent who had signed a young Norma Jeane Dougherty. In the new book "Before Marilyn," Astrid Franse and co-author Michelle Morgan reveal for the first time this archive and how Snively helped turn Norma Jeane into Marilyn Monroe.

In early August 1945, a photographer friend took Norma Jeane Dougherty from her home in West Los Angeles to be introduced to Miss Emmeline Snively, owner of the Blue Book Modeling Agency.
Norma Jeane was married, bored — and beautiful. Raised an orphan, she wed at 16 to escape a series of foster homes. But her husband shipped off with the Merchant Marines, and she worked an exhausting shift at the local defense plant.

Her face was her escape. She was noticed by propaganda photographers in the factory and after the war went looking for a job at Blue Book.

Snively, who had seen every kind of girl the profession had to offer, did not think there was anything too out-of-the-ordinary about the girl standing in her office at the Ambassador Hotel. She noted in her file: "Norma Jeane had been brought to the hotel by photographer Potter Hueth, wearing a simple white dress and armed with her modeling portfolio, which offered no more than a few choice snaps . . . You wouldn't necessarily wear a white dress to a modeling job, and it was as clean and white and ironed and shining as she was."
Norma Jean, then 19, was staring at the magazine covers and publicity photos gracing the walls.

"Those are the prettiest girls I've ever seen," she muttered, almost to herself, before turning to Miss Snively. "Do you think I could ever get my picture on a magazine cover ?"
Snively looked her up and down. "Of course," she smiled. "You're a natural."

Wiggle and quiver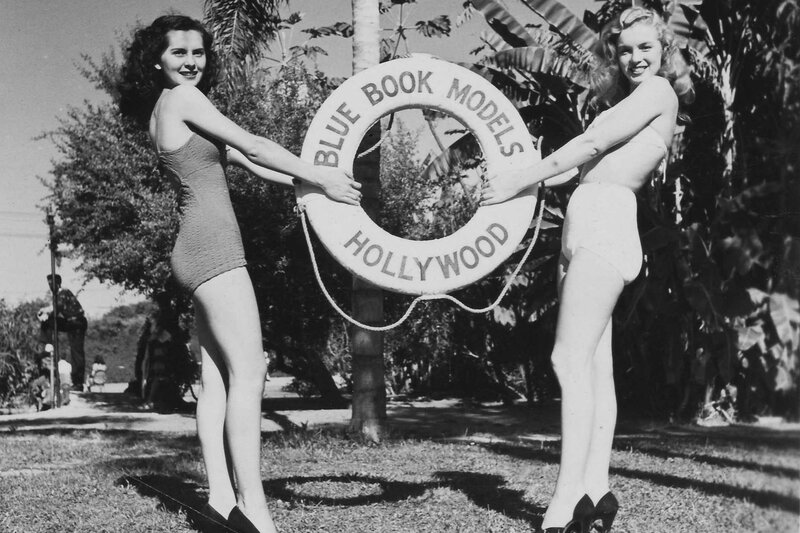 Marilyn poses alongside another Blue Books Models girl.
Snively noted her statistics on an agency card: "Size 12, height 5.6, 36 bust, 24 waist, 34 hips. Blue eyes, perfect teeth and blonde, curly hair." "Actually," she later wrote, "her hair was dirty blonde. California blonde which means that it's dark in the winter and light in the summer. I recall that it curled very close to her head, which was quite unmanageable. I knew at once it would have to be bleached and worked on."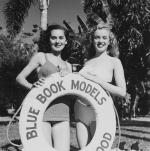 It cost $100 for a three-month modeling course, to teach her presentation, grooming and coordination — or how to sell yourself to the public. Snively noted that Norma Jeane was wonderful when it came to learning techniques such as makeup, hand positions and body posture, but she had concerns over other aspects. One problem was the way she walked, which went against everything a fashion model was trained to do. In short, she wiggled.

"When Marilyn walks, her knees lock," Snively wrote. "She's double-jointed in the knees, so she can't relax and that is why her hips seem to sway when she walks into a room. Her walk is a result of that locking action every time she takes a step. This she turned into an asset."
As Marilyn would later explain: "When you walk, always think UP in front and DOWN in back."

Another "problem" was her smile, which the agency (and several magazine editors) felt made her nose look too long. This was easily rectified, as Snively later recalled. "She smiled too high, that's what was wrong, and it made deep lines around her nose. We taught her how to bring her smile down and show her lowers."

This resulted in the famous lip quiver that would often be seen in Marilyn's film roles.

Conventional model
Norma Jeane's first official assignment was as a hostess at an industry show being held at the Pan Pacific Auditorium. Described as "America's annual tribute to the working man," the Industry on Parade exhibition began on Labor Day weekend, 1945, with a motorcade traveling through downtown Los Angeles.

She found herself on a stand taken by Holga Steel Company, talking to visitors, giving out leaflets and showcasing one of the company's items — a steel filing cabinet.

Described as "absolutely terrified" by Snively, Norma Jean traveled to the Pan Pacific Auditorium day after day. When she returned to the agency, Norma Jeane handed over all her earnings. "She gave me the whole $90," Snively wrote. "Took nothing out for car fare or meals or clothes or anything. 'This,' she said, 'will take care of most of my tuition.' I knew at once she was a fair and honest and very fine girl, and I decided to get her as much work as I possibly could."

Norma Jeane appeared in ads for Douglas Airlines and some magazine shoots. But when photographer Raphael Wolff hired her for a shampoo advertisement, it let Snively do what Norma Jeane had always resisted — change her hair.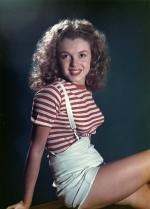 "Look darling," Snively told her, "if you really intend to go places in this business, you've just got to bleach and straighten your hair because now your face is a little too round and a hair job will lengthen it."
Norma Jeane acquiesced, and Snively was thrilled with the results.

"She emerged a truly golden girl . . . From this point she went into her bathing-suit stage, and the demand for her was simply terrific. She averaged, I should say, $150 a week, and men began talking about getting her into the motion-picture game."

One photographer paid to fix one bad front tooth. Another suggested Norma Jeane "eat more hamburgers." But they didn't need to teach her how to look sexy; she was a natural.

Later, Marilyn Monroe would reminisce about how most of the photos used of her were for "men's" magazines.
"I was in See four or five months in a row," she said. "Each time they changed my name. One month I was Norma Jeane Dougherty; the second month I was Jean Norman."

Snively hustled to promote her. When Howard Hughes, who was recovering from a plane crash, called to ask who the girl was on the cover of Laff magazine, Snively promptly called columnist Hedda Hopper, who picked up the item and gave Norma Jeane her first coast-to-coast publicity.

The nude bomb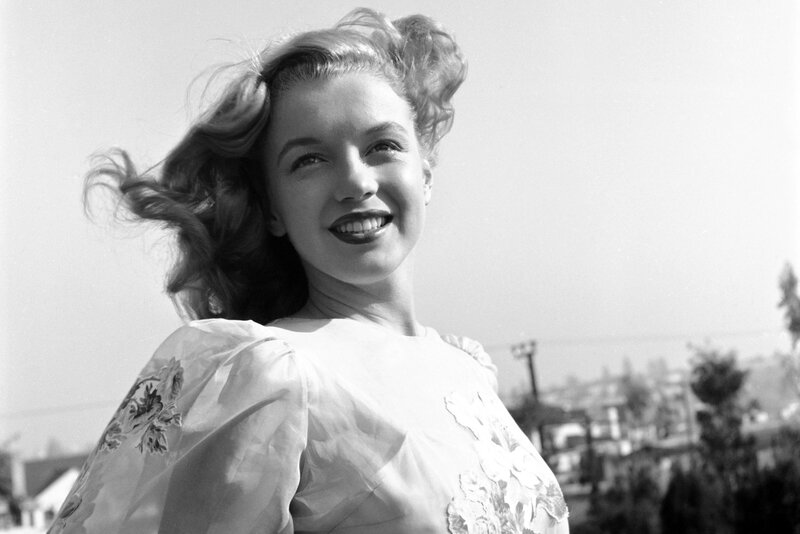 Marilyn in 1947, as a newly signed 20th Century-Fox contract
girl–though the studio eventually dropped her.
In July 1946, Norma Jeane got a screen test at 20th Century Fox, where she was signed to a starlet's contract for a salary and training in the studio workshops.

Executive Ben Lyon took an interest, choosing the name Marilyn for her. "When he asked her if there was a last name she particularly liked, she said yes — her grandmother's name had been Monroe," the studio's archives read.
"Mmmmarilyn Mmmmonroe, yes I like the way that sounds," Marilyn said.

But Fox eventually dropped her, as did Columbia, after only a few background roles. By May 1949, she had returned to convention modeling, showing off antiques at the Pan Pacific Auditorium.

Marilyn was broke. One day, a man called to offer money and other luxuries in exchange for certain favors.
"For a dizzy moment, I had visions of being able to pay my rent," she later recalled, "but as he went on giving the details of what I would be expected to do, my visions vanished. He was brutally frank, and all I could think of to say was that he shouldn't talk that way over a public telephone. I didn't realize how silly that sounded until I hung up, and then I started to laugh."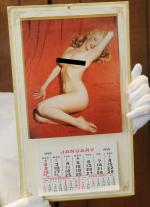 At the time of the call, she was late with her rent at the Hollywood Studio Club and threatened with eviction. Something had to be done.
She called photographer Tom Kelley, who had used her in the past for a beer ad. He had asked her several times to pose nude and she always refused, but this time her home was on the line and she felt she may not have much choice. Marilyn did have a particular requirement — she would only take her clothes off for him if accompanied by his wife, Natalie.

In May 1949, she posed nude on a blanket of red velvet. "I decided I'd be safer with [Kelley] than with some rich old guy who might catch me in a weak moment when I was hungry and didn't have enough to buy a square meal," Marilyn explained. "Kelley told me he'd camouflage my face, but it turned out everybody recognized me."

When later asked what it felt like to be photographed in such a way, she answered, "It was drafty."

Kelley later told biographer Maurice Zolotow that he paid Marilyn $50 for her services and then sold the rights to a calendar maker for $500. It would be years before the calendar maker's secretary realized who the girl was. "He made a fortune on it," Kelley said. "Sold close to 8,000,000 calendars."

Marilyn got some promising film roles in a Marx Brothers movie ("Love Happy") and "The Asphalt Jungle." But like the Kim Kardashian of her day, it was the nude photographs surfacing in 1952 that made her a star. Instead of destroying her career, as the studio thought it would, the scandal won the actress much sympathy after she announced that the reason she had posed in the first place was because without the money she would have been evicted.

In the next year, she would make "Gentlemen Prefer Blondes" and "How to Marry a Millionaire." The transformation from Norma Jeane to Marilyn was complete.

How to make it…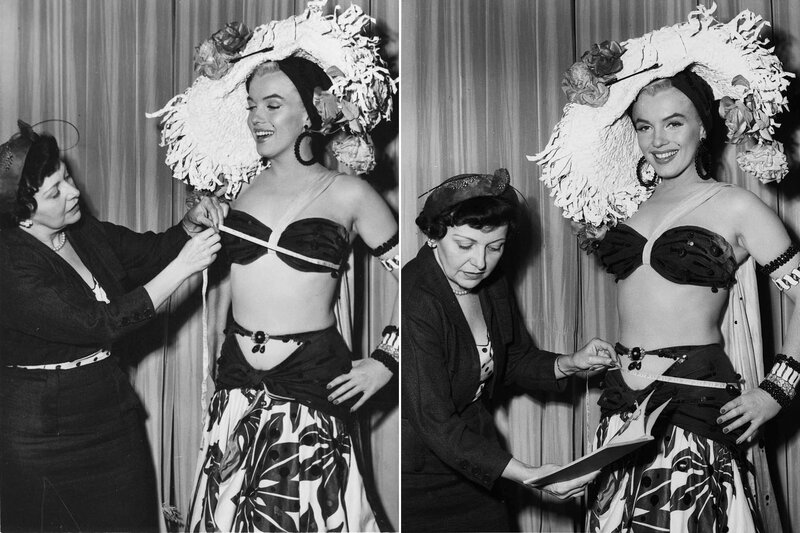 Marilyn with Miss Emmeline Snively
on the set of "There's No Business Like Show Business" in 1954.
Marilyn was famous, but her insecurity never went away. In 1954, Snively learned Marilyn was making "There's No Business Like Show Business." She called the studio to see if Marilyn would pose for some publicity photos for Blue Book Models. Marilyn quickly agreed.
The pictures taken on the set that day show Marilyn in costume to perform a song and dance number called "Heat Wave." The actress wasn't a huge fan of the song, and her new husband, baseball star Joe DiMaggio, wasn't an admirer of the outfit, considering it too revealing for his wife to wear. However, neither seemed to bother Snively, and photos show there is no doubt that Marilyn enjoyed meeting up with her old mentor once again.

Snively later recalled having a private word with Marilyn off set.
"She didn't feel she was a qualified actress, [but] how could she have felt any different ?" Snively later wrote. "She'd signed her first contract before she had her first acting lesson.
"God I wanted to cry for her then. This can be the loneliest town in the world, and it's even lonelier for you if you're on top of the heap."

Excerpted from "Before Marilyn: The Blue Book Modeling Years" by Astrid Franse and Michelle Morgan. Out now from St. Martin's Press.
14 novembre 2015

Samedi 14 novembre 2015 à 17h50 - TF1
Rediffusion: Dimanche 15 novembre 2015 à 03h55
Magazine - 50 mn inside
Présentation: Sandrine Quétier, Nikos Aliagas
Infos: "Une Star, Une Histoire": un sujet consacré à la relation "Marilyn Monroe - Yves Montand: liaison interdite"
voir l'émission >> vidéo dispo sur videos.tf1.fr

04 novembre 2015
Marilyn Monroe rejected Frank Sinatra's marriage proposal a year before her death, new book claims
Article published on 18 oct 2015
online Mirror
A new biography of the singer claims the Hollywood beauty turned him down because she was secretly back with estranged husband Joe DiMaggio.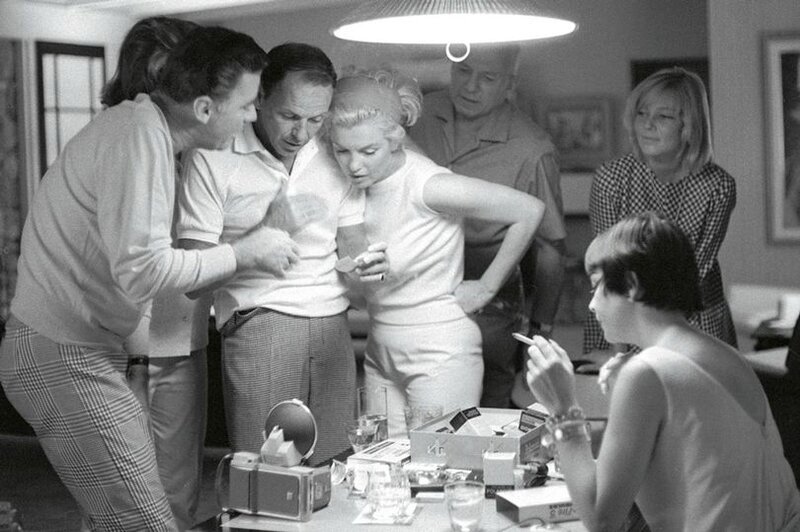 Marriage proposal: Frank Sinatra and Marilyn Monroe
look at a photo from fellow actor Peter Lawford's new polaroid camera
Marilyn Monroe turned down an offer of marriage from Frank Sinatra , a new biography of the singer claims.
Sinatra thought he alone could stop Monroe's downward spiral that would lead to her death from a drugs overdose, aged 36, in 1962.
But he was rebuffed because the Hollywood icon was secretly back with her former husband, baseball player Joe DiMaggio .
In his book The Chairman, James Kaplan says Sinatra once took Monroe to his Cal-Neva resort in Lake Tahoe and looked after her when she was ill.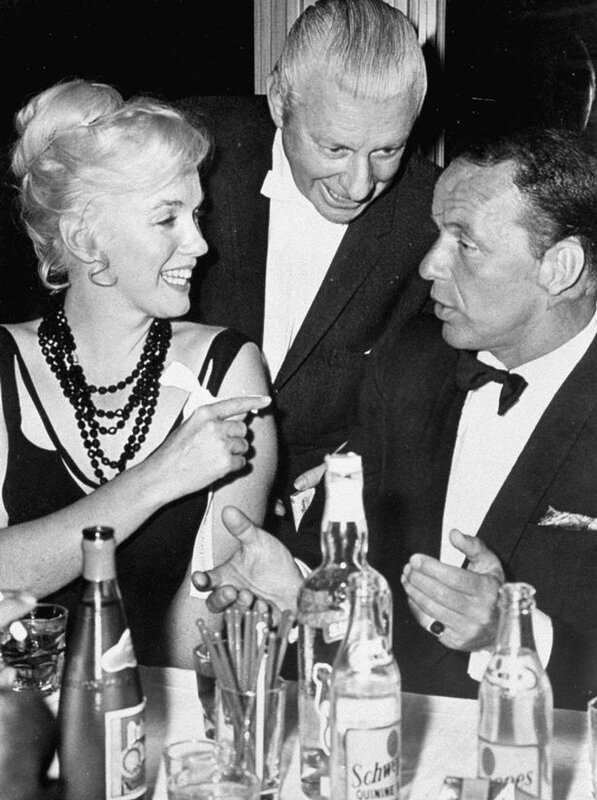 Wining and dining: Sinatra with Marilyn at a Hollywood function
Sinatra supposedly believed he could save Monroe from the vultures he saw as leading her towards her doom.
By that time Sinatra had divorced second wife Ava Gardner but had not yet married his third wife Mia Farrow - while Monroe had divorced her third and final husband Arthur Miller.

Jilly Rizzo, Sinatra's closest aide, told the author: "Yeah, Frank wanted to marry the broad.
"He asked her and she said no."
The pair had met before 1961, but Kaplan claims that was the year Sinatra's interest in her peaked.
DiMaggio and Sinatra became rivals and the enmity was so deep that the singer was turned away from Monroe's funeral, even though he tried to force his way in with bodyguards.
Milt Ebbins, a talent manager, added: '"There was no doubt that Frank was in love with Marilyn."
What Sinatra didn't know at the time was that Monroe had agreed to give DiMaggio another chance, and was also seeing other lovers.
Enregistrer
31 août 2015

Le tableau de chasse de Marilyn Monroe
Publié le 05/04/2012,
en ligne sur puretrend.com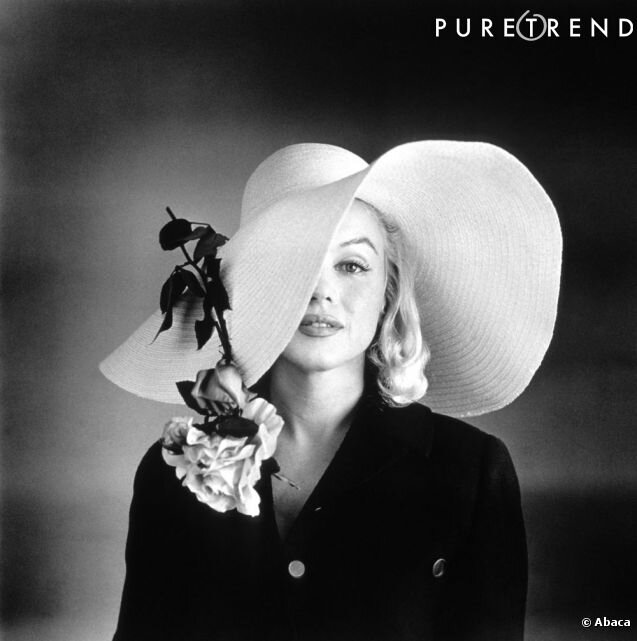 Profession : Actrice et chanteuse.

Pourquoi elle plaît ? Marilyn c'est Marilyn. Un mythe, une icône, l'idole des hommes, qui n'arrivaient jamais à lui résister. Sa bouche charnue et ses yeux bleu azur en ont séduit plus d'un. Ses formes généreuses et sa poitrine pulpeuse sont aujourd'hui encore objet de fantasme. Mais ce qui plaisait aussi chez Marilyn c'était son image de jeune femme avec une âme en perdition. Fragile, bouleversée, rongée par la détresse, Monroe aurait pu être sauvée par bon nombre d'hommes... Tous devenus fous face au caractère presque bipolaire de l'actrice.

Son style de proie ? Les hommes de pouvoir, les acteurs célèbres comme Paul Newman ou Marlon Brando. Mais aussi les écrivains, comme son troisième époux Arthur Miller ou les sportifs version italien : Joe Dimaggio. Marilyn Monroe aimait plaire aux hommes et voulait toujours être sensuelle, sexy et désirable à leurs yeux. Née sans connaitre son père, elle a longtemps chercher a retrouver celui-ci au travers des hommes qu'elle séduisait.

Ses conquêtes ? Beaucoup. Trop nombreuses, avec également bon nombres de rumeurs, on en a ici sélectionné 29. Et c'est déjà pas mal ! Des hommes comme Yves Montand ou Eddie Fisher en passant par des femmes, des belles. On pense surtout à Brigitte Bardot ou Joan Crawford.

Avec qui elle aurait pu roucouler ? Si le mythe Marilyn Monroe ne s'était pas terminé trop tôt, on aurait bien imaginé celle-ci flirter avec des hommes plus jeunes. Une sorte de cougar version icône glamour. L'actrice aurait dû avoir 86 ans cette année, elle aurait donc pu flirter avec un beau gosse d'une cinquantaine d'années, connu pour son image de Don Juan. George Clooney m'entends-tu ?
Le tableau de chasse de Marilyn Monroe :

Paul Newman / Robert Wagner / Peter Lawford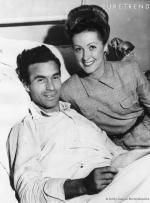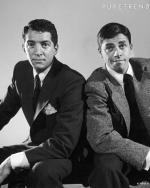 Porfirio Rubirosa / Dean Martin / Mickey Rooney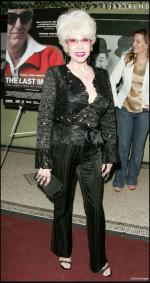 Jeanne Carmen / Eddie Fisher / Jim Dougherty
De 1941 à 1946, Marilyn Monroe est mariée à James Dougherty, surnommé "James le veinard" suite à son mariage avec cette dernière. Mais Marilyn ayant beaucoup souffert de l'abandon plus jeune ne supporta pas quand son époux parti s'engager dans la Marine. Elle expliqua plus tard que "son mariage n'était ni heureux ni malheureux" et cette première séparation officielle ne fut qu'une simple formalité.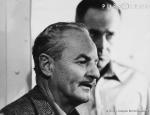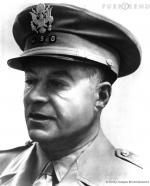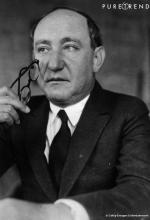 Darryl F Zanuck (1946) / George Jessel (1948) / Joseph Schenck (1948)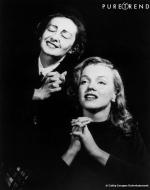 Milton Berle (1948) / Natasha Lytess (1949) / Tony Curtis (1949-1950)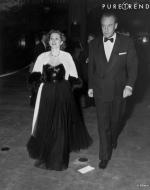 Milton Greene (1949) / Paul Sanders (1950) / Elia Kazan (1951)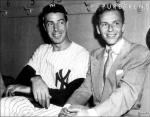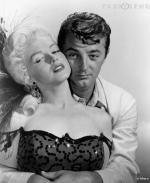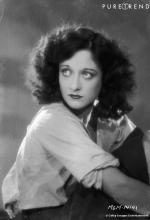 Joe DiMaggio (1952-1954) / Robert Mitchum (1954) / Joan Crawford (1954)
Joe DiMaggio est le deuxième mari de Marilyn Monroe. Le couple se rencontre en 1953 et ils se marièrent en janvier 1954. Ce joueur de baseball professionnel a divorcer pour se mettre avec Marilyn... Un mariage qui finalement ne durera que 9 mois. Malgré un divorce à l'amiable, le tribunal accuse officiellement Monroe de "cruauté mentale".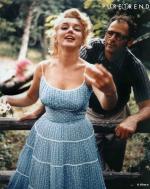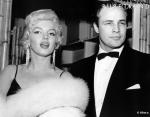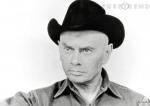 Arthur Miller / Marlon Brando (1955-1962) / Yul Brynner (1957)
De 1955 à 1961 Marilyn Monroe est avec son troisième et dernier mari: Arthur Miller. Une relation tumultueuse née alors, entre amour et infidélités. Finalement, l'écrivain dit les pires horreurs au sujet de sa femme: "C'est un monstre narcissique et méchant qui a pris mon énergie et m'a vidé de mon talent".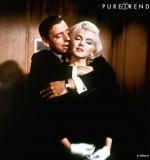 Franck Sinatra (1959-1961) / Yves Montand (1960)
En 1960 Marilyn Monroe flirte avec Yves Montand, pendant le tournage du film "Le Milliardaire". Simone Signoret la compagne de celui-ci déclara "Si Marilyn est amoureuse de mon mari, c'est la preuve qu'elle a bon goût.". Montand se lassa finalement des sentiments de Monroe à son égard et retourna avec Signoret.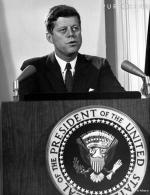 John F Kennedy (1961-1962) / Robert F Kennedy (1962)
De 1961 à 1962, Marilyn Monroe créa le scandale en sortant avec le Président des USA : John F. Kennedy. Une relation très complexe qui selon certaines personnes est même à l'origine de la mort de l'actrice.
08 août 2015
Vacations with Marilyn, Dinner with Picasso
At 99, George Braziller surveys his publishing empire in a new memoir
Published on August, 6, 2015
By Laura Marsh
online newrepublic.com
The publishing industry loves nothing better than writing about itself. The last year or two has seen a clutch of books about great publishing impresarios and their lives, whether biography, fiction, or memoir. Boris Kachka's wonderfully juicy Hothouse revealed the inner workings of Farrar, Straus, and Giroux (and the sexual antics of its editors). Jonathan Galassi, the current publisher of FSG, has written a novel about an editor at an independent publishing house, titled Muse. The power agent Sterling Lord memorialized his successes in the not-bashfully named memoir, Lord of Publishing; Robert Calasso of the Italian house Adelphi Editions offers more measured reflections on the industry in his forthcoming The Art of the Publisher. Of all these, none is as powerful as a new memoir by George Braziller, who in 1955 founded an eponymous small press that did very big things. At 99 years old, his memoir Encounters: A Life in Publishing, is the first book he's written.

It begins with what is, for any editor, a striking admission: "I felt that I wasn't a good writer, and writing came sporadically and painfully," he writes. And perhaps more striking still: "I looked at every how-to book on writing." The resulting memoir is written in a purposely plain style: Sentences feel as though misleading adjectives and clauses have been sheared from them, in an effort to keep memories in focus. It is, in other words, a self-taught style—which is especially fitting for a publisher, whose skill is to see the originality in others, and not to cultivate it in oneself. The book is structured as a series of vignettes (he took the idea from Walt Whitman's Specimen Days) that trace his life from his family background to the wider family of writers he published. Taken together, they are a testament to his skill at recognizing great writers.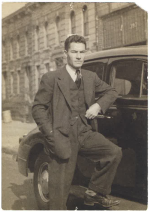 For a small publishing house, George Braziller, Inc. is notable for having published the first novel of Orhan Pamuk, who went on to win the Nobel Prize for literature, as well as books by Einstein and Jean-Paul Sartre. In the early years of his press, he went to Paris, and came back to America with works by Andre Malraux, Claude Simon, and Nathalie Sarraute, pioneers of the nouveau roman. Among the poets on his list is former U.S. Poet Laureate Charles Simic, whose poem "Elementary Cosmogony" is a veiled tribute to his publisher: "the invisible / came out for a walk / on a certain evening / casting the shadow of a man."
(photo: A young George Braziller - Courtesy of George Braziller)

Unlike Galassi and Kachka's books, Braziller's encounters with the great writers and artists are not described as glamorous, but rather as awkward and humbling. In one scene, Braziller recalls meeting Marc Chagall at his studio in Paris, hoping to win Chagall's approval to publish an English edition of Daphnis and Chloe in America. Awed and slightly intimidated, Braziller gets sidetracked into a long conversation with Chagall about poetry. As he's leaving he realizes he hasn't managed to seal the deal. Chagall saves him: "Suddenly, he took my arm, looked at me and said, 'You have my permission.'" Of meeting Picasso for supper, Braziller writes simply, "I was flabbergasted."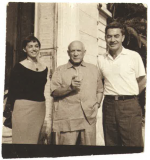 You can see in Braziller's recollections of growing up in a tenement in Brownsville his affinity with some of the writers he published, particularly Charles Simic. His sense of humor recalls Simic's prose poem "We were so poor I had to take the place of the cheese in the mousetrap." Braziller was born in 1916; his parents had fled Russia in 1900, and, after his father's early death, his mother sold used clothes and shoes from a cart to support their family of eight. To make extra money, the young George realized that he could exploit the fact that their building had only one toilet on each floor: "I knocked on the doors of the best tippers to alert them that they should take occupancy." During the Great Depression, he made money working as a model for luxury camel coats, which involved being driven around New England in a black Buick by a shifty (and rakish) salesman named Nat Tepper.
(photo: George Braziller and his wife Marsha pose for a picture with Picasso. Courtesy of George Braziller)

The Great Depression also sparked Braziller's first successful business venture. In the 1930s he found himself working for his brother in law, who owned a remaindered books warehouse. He saw an escape from daily drudgery in a brilliant scheme: Inspired by the Left Book Club in the United Kingdom, he founded a book club that would select and distribute affordable books to a working class audience. By the time he signed up to fight in World War II, the Book Find Club had 20,000 members; when he returned in 1946, membership had grown to over 50,000 under his wife's leadership, and was commercially successful. By the McCarthy era, around five years later, it had become considered politically suspect for promoting "thoughtful, 'liberal', 'left-wing' books." Thousands of club members, Braziller writes, "called into our office or arrived in person, begging that we destroy their membership cards, hysterical with fear that they would be accused of being communists." The Brazillers later sold the club to Time-Life, which inexplicably wound the whole enterprise down within two years.

The Book Find Club led to the Braziller family's friendship with Arthur Miller and Marilyn Monroe. Braziller and his wife Marsha had selected Miller's 1945 novel Focus as one of their monthly selections, and had started to spend vacations together on Long Island, a relationship that continued long after Death of a Salesman made Miller famous. One of the high points of the book is when Braziller recounts an evening the two families shared, "dancing and singing and it got quite late":
Finally, we all went to bed. While in bed, I turned to Marsha and said, "Gee, I kissed Marilyn." "Big deal," she said. "Arthur kissed me."
Braziller's memoir revisits moments like this in short, almost sparse entries. It's impossible to appreciate their richness without also sensing the loneliness out of which they emerge. He started writing this book only when he retired, four years ago, at age 95 and began to see the world the world as newly bare. "A number of friends I had once partied and traveled with," he realized, "were now deceased."

At 95 too, he read War and Peace for the first time, reread Whitman, and thought about what it meant to be a writer. Ultimately it was a few lines by the literary critic Clifton Fadiman that helped him recover his past and his faith in literature. Fadiman's comments "inspired me with such a joyous feeling that I started to write," Braziller writes. "Perhaps I make starting sound easy."
01 août 2015
VIDEOS. Marilyn Monroe comme vous ne l'avez jamais vue
Publié le 30/07/2015
en ligne sur leparisien.fr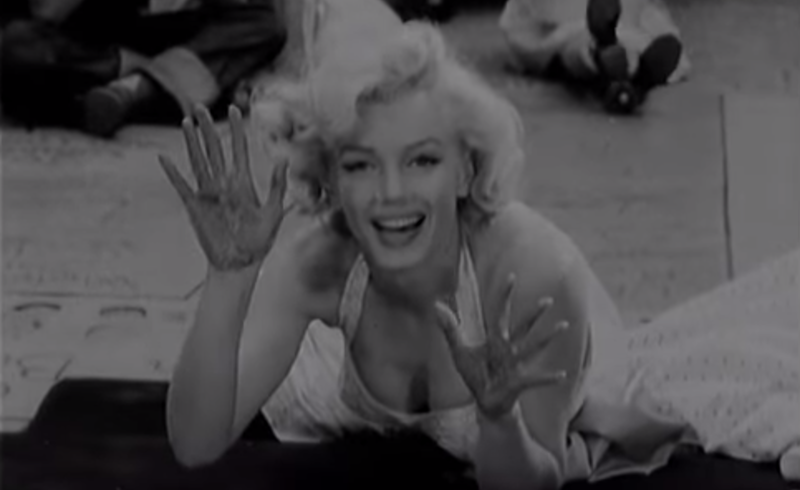 Marilyn Monroe au Chinese Theater de Los Angeles pour inscrire dans le marbre ses empreintes ur Hollywood boulevard.
AP/ Youtube
Marilyn est éternelle. Dans 5 jours, cela fera 53 ans que la plus emblématique des stars hollywoodiennes trouvait la mort dans la nuit du 4 au 5 août 1962. Suicide ou assassinat déguisé, les thèses vont bon train.

La blonde qui a hypnotisé le monde entier et un président des Etats-Unis, ne laisse personne indifférent, encore aujourd'hui. Pour les fans ou les profanes, l'agence AP et le site britannique Moviestone se sont associés pour déterrer des milliers d'archives vidéos datant de la période comprise entre 1929 et 1979.

Parmi celles-ci, des extraits de reportages télévisés sur l'incandescente actrice de «Certains l'aiment chaud». Il vous faudra moins de «7 ans de réflexion» pour vous plonger dans ces archives de l'actrice la plus admirée de l'histoire, véritable mythe. D'une remise de prix par le magazine Look à l'annonce officielle de sa mort, ces images de celle qui a épousé Arthur Miller, et Joe DiMaggio et été l'amante de deux Kennedy devraient vous replonger avec délectation dans l'incroyable Amérique des 50's.
> rdv sur La chaîne BRITISH MOVIETONE sur youtube