17 janvier 2015

Marilyn Monroe: 64 000 euros pour quelques mots d'amour
Par Mathilde Lévêque Bargain
Publié le 8 décembre 2014
en ligne sur puretrend.com
52 ans après sa mort, Marilyn Monroe continue de fasciner. Ce week-end, lors d'une vente aux enchères en Californie, ses affaires se sont arrachées à prix d'or. Parmi ses effets personnels, une lettre d'amour écrite par celui qui fut son mari de janvier à octobre 1954, Joe DiMaggio, a été adjugée 78 125 dollars, soit 64 000 euros.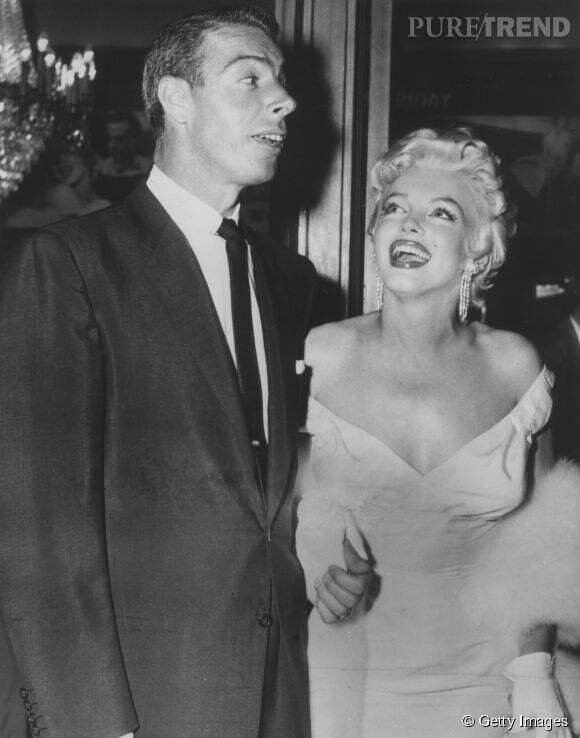 Lorsque Marilyn annonce à Joe qu'elle veut divorcer,
il lui écrit une longue lettre,
vendue ce week-end aux enchères,
pour l'en dissuader.
Marilyn Monroe a fait tourner bien des têtes. La preuve avec le billet d'amour écrit par son deuxième mari, Joe DiMaggio, et vendu ce week-end aux enchères en Californie pour l'équivalent de 64 000 euros, 52 ans après sa mort.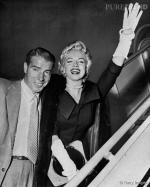 "J'ignore ce que tu penses, mais je peux te dire que je t'aime sincèrement, du plus profond de mon coeur, rien d'autre ne compte". Ce sont les tendres mots de Joe DiMaggio, écrits à Marilyn Monroe, qui fut sa femme pendant moins d'un an. Cette lettre, il l'a postée le 9 octobre 1954, soit quelques jours après que Marilyn a annoncé son intention de divorcer.

Ce courrier déchirant a été adjugé 64 000 euros ce week-end, à Beverly Hills, dans le cadre d'une vente aux enchères "Marilyn Monroe's Lost Archives" organisée par la maison Julien's Auctions. Parmi les 200 lots d'affaires ayant appartenu à l'actrice se trouvaient aussi un manteau de soie, un collier de perles et une lettre d'amour écrite à son dernier mari, le dramaturge Arthur Miller.
Liaisons et chirurgie esthétique

Outre ses unions avec Arthur Miller et Joe DiMaggio, Marilyn Monroe a aussi été mariée, de 1942 à 1946, à James Dougherty qu'elle a rencontré très jeune. Mais l'actrice iconique a eu de nombreuses idylles en dehors de ces trois mariages. Sa liaison avec John Kennedy, dont son épouse Jackie était au courant, est sans nul doute la plus célèbre.
Marilyn Monroe a cependant entretenu des relations amoureuses avec de nombreux autres hommes. On lui prête ainsi, avec plus ou moins de certitude, des liaisons avec Yves Montand, Milton Greene, Marlon Brando ou encore Robert Mitchum.

Obsédée par son image, Marilyn Monroe avait été l'une des premières célébrités à céder aux sirènes de la chirurgie esthétique. L'actrice avait ainsi fait affiner son nez et son menton pour afficher des traits plus fins. Ce qui n'avait longtemps été que des soupçons a été confirmé lorsque le dossier médical de Marilyn a été vendu aux enchères en octobre 2013.
10 janvier 2015
Mardi 13 janvier 2015 - 20h50 - Cherie 25
Rediffusion: Mardi 20 janvier 2015 - 22h50 - Cherie 25

Film Biopic: My week with Marilyn
Durée : 1h42min
Année et origine : 2011, USA
Réalisateur: Simon Curtis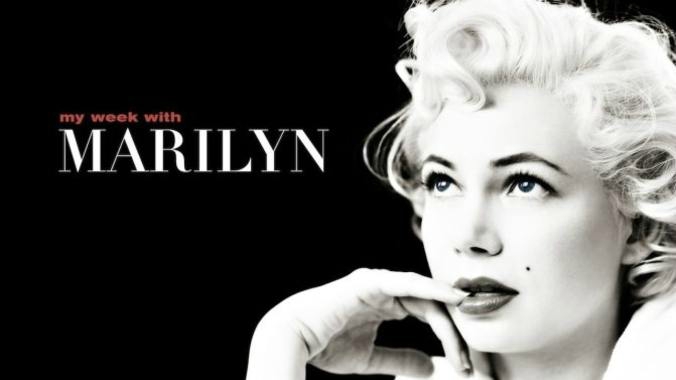 Acteurs: Michelle Williams, Eddie Redmayne, Julia Ormond, Kenneth Branagh, Pip Torrens, Geraldine Somerville, Michael Kitchen, Miranda Raison, Karl Moffatt...

L'histoire: Au début de l'été 1956, Marilyn Monroe se rend en Angleterre pour la première fois. En pleine lune de miel avec le célèbre dramaturge Arthur Miller, elle est venue tourner LE PRINCE ET LA DANSEUSE, le film qui restera célèbre pour l'avoir réunie à l'écran avec Sir Laurence Olivier, véritable légende du théâtre et du cinéma britanniques, qui en est aussi le metteur en scène. Ce même été, Colin Clark, 23 ans, met pour la première fois le pied sur un plateau de cinéma. Tout juste diplômé d'Oxford, le jeune homme rêve de devenir cinéaste et a réussi à décrocher un job d'obscur assistant sur le plateau.
NB (sur cherie25.fr): Quarante ans plus tard, Clark racontera ce qu'il a vécu au fil des six mois de ce tournage mouvementé dans son livre, « The Prince, the Showgirl and Me ». Mais il manque une semaine dans son récit... Son second livre, « Une semaine avec Marilyn », relate la semaine magique qu'il a passée, seul, avec la plus grande star de cinéma du monde. Tour à tour drôle et poignant, MY WEEK WITH MARILYN porte un regard intime et rare sur l'icône de Hollywood, en racontant le lien aussi bref que puissant qui s'est noué entre cette femme exceptionnelle et le jeune homme qui a su la comprendre mieux que le reste du monde.

> Sur le blog: fiche du film My week with Marilyn
20 décembre 2014
That's one lucky bird! Bombshell Kelli Garner saves pigeon from captivity as she films Marilyn Monroe Lifetime mini series
By Mailonline Reporter
Published: 18 December 2014
online on dailymail.co.uk/
Her new Lifetime TV mini series shows a more personal side of the icon and legend that is Marilyn Monroe.
And on Wednesday Kelli Garner showcased Marilyn's soft spot for little creatures as she filmed a touching scene in Toronto, Canada.

Kelli, 30, was spotted reenacting a real life anecdote from the biography The Secret Life Of Marilyn Monroe, where the Hollywood actress saved some pigeons from captivity in New York's Central Park. Kelli appeared demure during the outdoorsy scene, bundled up in a thick tan trench coat and blue head scarf.
She donned an all-black ensemble beneath her coat consisting of a blouse, loose-fitted trousers, and pumps.
Finishing off her look, The Aviator star sported dark brown leather gloves and black sunglasses, and of course wasn't without Marilyn's signature platinum locks and beauty mark.
The four-hour project is based on J. Randy Taraborrelli's bestseller, The Secret Life Of Marilyn Monroe, and explores the late star's family life and how she succeeded in hiding from an all-too-invasive world.
And Wednesday's scene appeared to be based off a snippet of the book in which the author retells an anecdote by James Haspiel - taking place on a night Marilyn went for an evening walk while living on East 57th street in New York City. The buxom blonde stopped to watch a couple teenage boys use long netted poles to catch pigeons and put them in a cage. The young lads had said they planned on bringing the birds to the market, where they were worth 25 cents a piece.
'Well, if I sit on this bench and wait until you're done, and I pay you for the pigeons, will you then free them ?' Marilyn offered.
The boys obliged and the iconic star did indeed pay them, as promised, for each freed pigeon.
Kelli joins Susan Sarandon, who has been cast as Marilyn's mentally ill mother, Gladys.
The Hollywood icon was just 36 when she was found dead in the bedroom of her home in the upscale Los Angeles neighbourhood of Brentwood on August 5, 1962. The Some Like It Hot star's death was ruled as suicide due to barbiturate poisoning at the time.
But it has become one of the most hotly debated conspiracy theories with many believing Marilyn was murdered because of her links to President John F. Kennedy and his brother Robert.
In October, Lifetime said of the series: 'Marilyn is both the personification of sex, whose first marriage ironically collapses because of her frigidity, and a fragile artist who seeks the approval and protection of men. 'But after tumultuous marriages with (baseball star) Joe DiMaggio and (playwright) Arthur Miller, she realizes she has the strength to stand on her own. She becomes the face and voice of an era, yet wants most of all to be someone's mother and someone's little girl. She's the Marilyn you haven't seen before, the artist who, by masking the truth with an image, gives her greatest performance.'

Kelli, who broke up with her Big Bang Theory boyfriend Johnny Galecki in August (they had been together for two years) joins a long list of actresses who have played the tragic film star on TV. These include Megan Hilty, Uma Thurman, Katharine McPhee, Charlotte Sullivan, Suzie Kennedy and Constance Forslund.
14 décembre 2014
Décès du photographe Phil Stern, 95 ans, ce samedi 13 décembre 2014.
>> Voir les photos de Marilyn par Phil Stern
---

Famed Hollywood photographer Phil Stern who captured some of the most iconic portraits of stars including Marilyn Monroe, James Dean and Frank Sinatra dies at 95
By Sophie Jane Evans for MailOnline
Published: 20:41 GMT, 14 December 2014 | Updated: 22:23 GMT, 14 December 2014
online on dailymail.co.uk/
Phil Stern, 95, passed away in California on Saturday, agent confirmed
He was responsible for some of the most iconic portraits of celebrities
These included stars Marilyn Monroe, James Dean and Marlon Brando
He also captured President Kennedy's inauguration and Lauren Bacall
Stern become renowned for his photography during Second World War
Director Brett Ratner has paid tribute to the 'legendary photographer'
Photographer Phil Stern, who was responsible for some of the most iconic portraits of Hollywood stars including Marilyn Monroe, James Dean and Frank Sinatra, has died at the age of 95.
Stern, who also photographed John Wayne, Marlon Brando, Lauren Bacall, Humphrey Bogart and President Kennedy's inauguration, passed away in California on Saturday, his agent confirmed.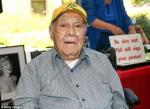 On Sunday morning, director Brett Ratner took to Instagram to express his sadness at his longtime friend's death, writing: 'My good friend pictured here passed today! #PhilStern 95 year old.'
Posting a photo of himself walking with Stern on a film set, he added: 'Legendary photographer with an amazing life! Grateful that I was there for his 95th birthday!'
On Sunday afternoon, he uploaded another photo of himself posing with the photographer on his 90th birthday. Despite looking frail and being hooked to tubes, Stern was seen beaming widely.
During his career, 'Snapdragon' Stern worked as a special still cameraman on an array of films, including 'Guys and Dolls' and 'Close Encounters of the Third Kind', Variety reported.
He also become renowned for his photography while serving as a U.S. Army Ranger in the 'Darby's Rangers' unit in the North African and Italian campaigns during World War II.


'There were a lot of very ugly things during the war - and a lot of very beautiful things,' Stern told the magazine earlier this year. 'I photographed everything."
He was later decorated with a Purple Heart for his services. Ater the war, Stern settled in Los Angeles, where he became a staff photographer for LOOK magazine.
Over the past few decades, his photos of Marilyn Monroe and James Dean have gained iconic status, while he has also photographed Louis Armstrong, Orson Welles and Joan Crawford.
He even contributed photos for albums by artists Liza Minnelli, Ella Fitzgerald and Count Basie.

Celebrated: Stern is pictured at Photo LA's
22nd Annual Photographic Art Exposition in January last year
For the final years of his life, Stern resided at the Veterans Home of California, where he continued to wear a camera around his neck and take photographs of those around him.
In a touching tribute, Stern's worldwide agent, Geoff Katz, of Creative Photographers Inc, described the photographer as a 'one-of-a-kind' talent who lived a 'full and exciting life'.
He told MailOnline: 'I am honored and privileged to have worked with Phil over the last 20 years. It has been an amazing journey, he was one of a kind. I will treasure the time I spent with Phil and his family, His legacy will live on through his iconic images.'

Stern's sons, Peter and Tom, have donated 95 prints from their father's work (WW2, Jazz and Hollywood) to the the West Los Angeles VA Hospital as a permanent exhibition.
The photographer's autobiography, 'Phil Stern: A Life's Work', was published in October 2003.
Dimanche 14 décembre 2014 - 22h55 - Arte
Diffusions: à revoir en replay pendant 7 jours
Rediffusions: dimanche 21/12/2014 à 15h55
Lundi 29/12/2014 à 15h45
Jeudi 01/01/2015 à 22h20
Documentaire: Marlon Brando, un acteur nommé désir
Durée: 90 min
Année: 2013
Réalisateurs: Philippe Kohly

Marlon Brando avec une danseuse tahitienne en 1967.
Avec sa présence irradiante et son phrasé unique, Marlon Brando a marqué le cinéma d'une empreinte indélébile. Philippe Kohly explore les multiples facettes de ce génie torturé, disparu il y a dix ans, dans un passionnant portrait intime, éclairé par les commentaires de Robert Duvall et Elia Kazan.

"Je trouve le métier d'acteur détestable, désagréable." L'affirmation peut sembler incongrue dans la bouche d'un monstre sacré du septième art. Marlon Brando a pourtant poussé la porte d'une école d'art dramatique presque par hasard. Débarqué à New York à l'âge de 19 ans, le petit paysan du Nebraska, dyslexique et solitaire, se forme à la méthode Stanislavski, basée sur la vérité des émotions, sous la houlette de Stella Adler. Sa présence chargée d'électricité, sa beauté animale teintée de fragilité, alliées à sa capacité innée à vivre une scène plutôt qu'à l'incarner, suscitent immédiatement l'engouement. En quatre ans, d'Un tramway nommé désir (1951) à la comédie musicale Blanches colombes et vilains messieurs (1955), en passant par L'équipée sauvage, Sur les quais (qui lui vaut l'Oscar du meilleur acteur) ou Jules César, Marlon Brando précipite la fin de règne des grands acteurs britanniques shakespeariens et bouscule les codes de l'Amérique puritaine, en se forgeant une image de sex-symbol au tempérament rebelle. Une gloire absolue qu'il s'emploiera à saboter dans les décennies suivantes, jusqu'à devenir une caricature de lui-même : plus concerné par ses engagements pour les droits civiques ou la cause des Indiens que par les feux d'Hollywood, il enchaîne les échecs commerciaux au cours d'un lent suicide artistique, néanmoins ponctué de sublimes résurrections (Le parrain, Le dernier tango à Paris, Apocalypse now).
Insaisissable
De son enfance dévastée – entre un père violent et une mère alcoolique mais vénérée – à sa vieillesse recluse, Philippe Kohly (Gary/Ajar – Le roman du double) plonge dans les méandres d'une existence chaotique. Convoquant ses proches (amis, amantes) et égrenant sa filmographie légendaire, éclairée par les commentaires de Robert Duvall et Elia Kazan, ce film aux riches archives tisse un portrait intime de l'insaisissable Marlon Brando, séducteur compulsif et génie d'un art qu'il n'a cessé de dénigrer.
08 décembre 2014
HD1 déprogramme Smash dès ce lundi 8 décembre, au profit de Dr. House
publié le 8 décembre 2014
sur toutelatele.com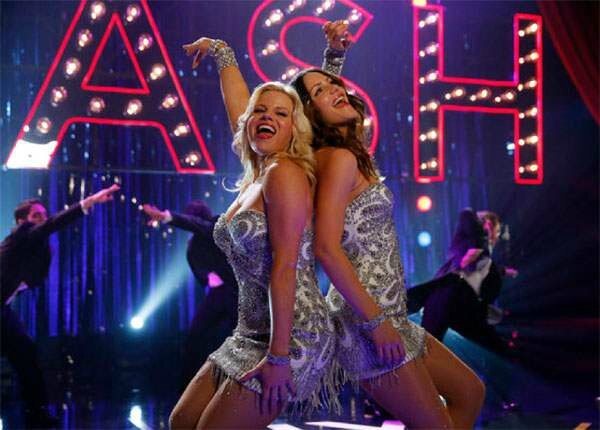 Deux semaines seulement après sa mise à l'antenne, la série américaine Smash est déjà déprogrammée par HD1. Le lundi 1er décembre, les trois épisodes de la saison 1 n'attiraient que 55 000 téléspectateurs, soit 0.2% du public présent devant son petit écran en prime time.
Après TF1, Smash connaît donc une nouvelle déconvenue, cette fois-ci sur HD1. Les téléspectateurs devront donc encore attendre avant de découvrir la saison 2 inédite en clair. En lieu et place, la chaîne de la TNT HD misera sur une valeur sûre avec Dr. House. Sept épisodes seront proposés, entre 20h50 et 2h30 du matin.
Ce dimanche 7 décembre, le célèbre docteur monopolisait déjà l'antenne pendant près de 7 heures, à partir de 14 heures. Les derniers épisodes de la série montaient en puissance pour atteindre 210 000 téléspectateurs devant « Tout le monde meurt », à 20 heures.
Lundi 8 Décembre 2014
dès 20h50 sur HD1
Série: Smash
SAISON 1
Episode 7: Show devant !
Episode 8: La Marilyn moderne
Episode 9: Descente aux enfers

La saison 1 de la série américaine est en rediffusion sur HD1,
tous les lundis. La Saison 1 contient 15 épisodes.
>> Sur le web: la série sur hd1.tv
Durée d'un épisode: 45 minutes
Saison 1
Année: 2012
Créé par: Theresa Rebeck
Co-producteur: Steven Spielberg.
Pays: Etats-Unis
Acteurs: Debra Messing (Julia Houston), Jack Davenport (Derek Wills), Katharine McPhee (Karen Cartwright), Christian Borle (Tom Levitt), Megan Hilty (Ivy Lynn), Anjelica Huston (Eileen Rand), Raza Jaffrey (Dev Sundaram), Brian d'Arcy James (Frank Houston), Jaime Cepero (Ellis Boyd), Phillip Spaeth (Dennis), Savannah Wise (Jessica)...
Episode 7 - Show devant ! - Toute l'équipe est en ébullition car le jour de la présentation de l'atelier approche. Ivy est particulièrement tendue depuis que sa mère, une ancienne vedette du music-all égocentrique, est arrivée chez elle. Julia est bouleversée lorsqu'elle découvre que son fils l'a vue en train d'embrasser Michael. Tom la pousse à mettre fin à cette liaison dangereuse. Karen est recontactée par un célèbre producteur.

Episode 8 - La Marilyn moderne - Après le succès mitigé de la présentation de l'atelier, l'équipe se remet en question. Pour la survie de son couple et de sa famille, Julia décide de renvoyer Michael. De son côté, Derek cherche à moderniser le projet. Il commande donc des morceaux à un nouveau compositeur et demande à Karen de les apprendre discrètement. Ellis comprend vite qu'un projet alternatif se monte et manoeuvre pour en savoir plus.

Episode 9 - Descente aux enfers - Eileen prend la décision de se séparer d'Ivy et de faire appel à une star pour le rôle de Marilyn. Elle demande à Julia et Tom de trouver un nom pour le spectacle. Très déprimée, Ivy se résoud à reprendre son rôle dans Heaven On Earth. Frank découvre une partition de sa femme et comprend, en la déchiffrant, qu'elle l'a trompé. Devenu l'assistant d'Eileen, Ellis tente de se faire une place dans la production.
30 novembre 2014

Lundi 1er Décembre 2014
dès 20h50 sur HD1
Série: Smash
SAISON 1
Episode 4: Les ficelles du métier
Episode 5: Encanaillons-nous !
Episode 6: Sans voix


La saison 1 de la série américaine est en rediffusion sur HD1,
tous les lundis. La Saison 1 contient 15 épisodes.
>> Sur le web: la série sur hd1.tv
Durée d'un épisode: 45 minutes
Saison 1
Année: 2012
Créé par: Theresa Rebeck
Co-producteur: Steven Spielberg.
Pays: Etats-Unis
Acteurs: Debra Messing (Julia Houston), Jack Davenport (Derek Wills), Katharine McPhee (Karen Cartwright), Christian Borle (Tom Levitt), Megan Hilty (Ivy Lynn), Anjelica Huston (Eileen Rand), Raza Jaffrey (Dev Sundaram), Brian d'Arcy James (Frank Houston), Jaime Cepero (Ellis Boyd), Phillip Spaeth (Dennis), Savannah Wise (Jessica)...
Episode 4 - Les ficelles du métier - Karen vit difficilement le fait d'être reléguée dans le choeur qui accompagne Ivy. La situation est d'autant plus difficile que la jeune vedette fait tout pour l'évincer des scènes principales. Heureusement, elle peut compter sur le soutien de ses amis. Derek organise une grande fête en l'honneur d'une étoile montante, Lyle, devenu millionnaire grâce à une émission de télévision. Eileen tente de lui faire financer le spectacle.
Episode 5 - Encanaillons-nous! : Derek souffle le chaud et le froid avec son actrice-vedette, ce qui la déstabilise complètement. Il demande même à Karen de travailler avec elle sa technique vocale. A bout, Ivy vient lui demander des comptes. En accompagnant Dev à un dîner professionnel, Karen découvre qu'user de ses charmes peut être très utile. Toujours très troublée par Michael, Julia ne sait pas comment gérer sa relation avec lui.

Episode 6 - Sans Voix - Ivy panique quand elle découvre que ses cordes vocales sont fatiguées et qu'elle doit renoncer à chanter pendant quelques jours. Derek et Tom pensent alors sérieusement à la remplacer pour la présentation de l'atelier aux investisseurs potentiels. Julia tente d'éviter Michael mais, devant son insistance, finit par tomber dans ses bras. Eilleen et Ellis se rapprochent de plus en plus et sortent ensemble dans un bar.
24 novembre 2014

Lundi 24 novembre 2014
dès 20h50 sur HD1
Série: Smash
SAISON 1
Episode 1: Il était une fois Marilyn
Episode 2: Un rôle pour deux
Episode 3: Quand DiMaggio arrive...

La saison 1 de la série américaine est en rediffusion sur HD1,
tous les lundis. La Saison 1 contient 15 épisodes.
Les trois premiers épisodes diffusés le 24/11/2014 à 20h50
>> Sur le web: la série sur hd1.tv
Durée d'un épisode: 45 minutes
Saison 1
Année: 2012
Créé par: Theresa Rebeck
Co-producteur: Steven Spielberg
Pays: Etats-Unis
Acteurs: Debra Messing (Julia Houston), Jack Davenport (Derek Wills), Katharine McPhee (Karen Cartwright), Christian Borle (Tom Levitt), Megan Hilty (Ivy Lynn), Anjelica Huston (Eileen Rand), Raza Jaffrey (Dev Sundaram), Brian d'Arcy James (Frank Houston), Jaime Cepero (Ellis Boyd), Phillip Spaeth (Dennis), Savannah Wise (Jessica)...
Episode 1 - Il était une fois Marilyn - A New York, Tom, compositeur, et Julia, scénariste et parolière, s'associent à la productrice Eileen Rand pour monter un spectacle inspiré par la vie de Marilyn Monroe. Ils sont rejoints par Derek Wills, un metteur en scène ombrageux. Ensemble, ils font passer des auditions pour le rôle principal. Très vite, deux jeunes filles sortent du lot : Ivy, déjà à l'affiche d'un spectacle à Broadway et Karen, une jeune provinciale.

Episode 2 - Un rôle pour deux - Tom, Julia, Eileen et Derek se réunissent afin de départager Ivy et Karen, mais ne parviennent pas à arrêter leur choix. Si la première fait preuve de professionnalisme, la fraîcheur de la seconde les séduit tout autant. Parallèlement, Julia et Frank découvrent que la procédure d'adoption qu'ils ont entamée va être longue et contraignante. Les relations entre Karen et Dev sont de plus en plus tendues.
Episode 3 - Quand DiMaggio arrive... - Ivy est ravie d'avoir été choisie pour incarner Marilyn lors de l'atelier de travail mais elle craint que sa liaison avec Derek n'ait influencé sa décision. Karen décide de partir dans son Iowa natal trouver du réconfort auprès de ses parents et de ses amies. Le casting se poursuit pour choisir l'interprète de Joe DiMaggio. Les avis convergent vers Michael Swift, un talentueux chanteur avec qui Julia a eu jadis une liaison.
05 novembre 2014
Ken Westcott: flight engineer, prop master to the stars
published on October, 4, 2014
online on desertsun.com/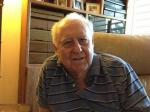 World War II veteran Ken Westcott and wife Bette celebrated their 70th wedding anniversary on Sept. 24, and during their years together — the couple met at Alexander Hamilton High School in Los Angeles in 1941, when he was a senior and she was a freshman — they've brushed elbows with some of the most famous celebrities of our time.
Ken's grandfather, Frederick John Westcott, who went by the stage name Fred Karno, was the producer who brought Charlie Chaplain and Stan Laurel, of the comic duo Laurel and Hardy, to the United States from England, where they performed in a troupe known as "Fred Karno's Army." Ken's father, Fred Karno Jr., brought his wife and children to . this country when Ken was around 3 years old. He went to work at Hal Roach Studios in Culver City.
While Westcott was still young his father returned to England and wasn't heard from until many years later.
Following his father and grandfather into the entertainment business, Westcott started working at MGM while he was in high school. He worked in the studio's commissary during the filming of the 1939 movie, "Gone with the Wind." Each day, he served 800 box lunches to extras working on that film, which starred Clark Gable, Vivien Leigh, Olivia de Havilland and Hattie McDaniel.
He joined the U.S. Navy in February 1941 — nearly a year before the United States entered World War II after the Japanese bombed Pearl Harbor on Dec. 7, 1941. After completing boot camp at North Island in San Diego, he attended submarine school in San Diego. Near the end of his training, he came down with a bad case of the flu and by the time he got out of the hospital, his class had graduated and its members had moved on to their assignments.
"They put me into a class to be an aviation machinist's mate," he said. "I spent a year there, then I was sent back to the West Coast."
He was shipped to the South Pacific in 1942, where he served as a flight engineer aboard a PBY5-A Catalina flying boat. He flew with Patrol Squadron VP-72.
From Kaneohe Air Force Base in Hawaii, Westcott and his crew flew to Funafuti Atoll in the Gilbert Islands. As a mechanic and flight engineer, he was in charge of the four other enlisted men aboard the seaworthy aircraft. The officers included a pilot, co-pilot, navigator and bombardier.
The hulking seaplane could land and take off in the water, carried two torpedoes and .50-caliber and .25-caliber machine guns.
"We had the 25 caliber in the tail. A lot of times, he would be firing out the back end. We would go out and patrol on 15 hour flights. Most of the time, we were low ... we'd fly around 400, 500 feet. We saw everything. We torpedoed enemy submarines and ships. I liked that plane. I liked what I was doing."
Westcott's crew flew missions every other day.
"You probably flew 35 or 40 miles until you got down into the enemy's area and you'd look, and if you saw something, you'd go in. We would go to one island and when that island was cleared, we'd go to another one.
The crew's living conditions on those remote sand specks in the Pacific were primitive.
"You couldn't take a bath — you were out there with a wash basin and a wash rag ... with a shower hanging out of a tree."
Westcott and his crew island-hopped across the Pacific from 1942-44, making stops in Kwajalein, and the Gilbert, Marshall and Mariana islands.
"We always had our plane on water, so we'd go out in a little boat and get on the plane and the only time we took it out of the water is when we had a check-over. Otherwise, it stayed in the water."
When Westcott returned to the states in early 1944, he proposed to Bette and the couple married in the fall.
They kept in contact during Westcott's overseas deployment.
"We wrote letters," Bette said. "He always signed them, 'Your big brother Ken.'"
"I wanted to marry her — that's the reason I wrote her a lot of letters," Ken said, laughing.
Westcott was sent to Corpus Christi, Texas for advanced training, and a month after the couple married, Bette took the train to join him.
Shortly after arriving, she found out she was pregnant. Not feeling well during her pregnancy, she went to stay with family in Oklahoma for a few months, and when Westcott received orders to go back to San Diego, the couple returned there together.
After Westcott got out of the service, he went back to MGM, where he landed a job as second assistant property master. During a strike, he worked temporarily for Armored Transport and UPS. He returned to the studio when the strike was over.
He spent a year in Rapid City, Iowa as an assistant property master, then worked on films including 1955's "Bad Day at Black Rock" with Spencer Tracy.
He left MGM to work at Hal Roach Studios, then returned to MGM, where he started working as property master on "The Lucy Show" (1962-68) and "Here's Lucy" (1968-74).
As property master, he was responsible for all of the props used in every scene of every show or movie.
"I had to make sure if they did a retake, items in the original shot had to be in the same place.
He has fond memories of his years with Lucille Ball, who sent him a four-page, handwritten letter thanking him for his diligence and patience throughout the years.
"She was a worker ... we'd have a meeting Monday morning in her dressing room and all of her cast would come into her dressing room and they would read until noon. Then they would go out at the table in front of the set and they would read the script, and they would work on that. The next day, they would start rehearsing ... on Thursday we did our show with a live audience."
A star-studded cast of celebrities guest-starred on Ball's show, including actors such as Joan Crawford (who also sent Westcott a note of thanks for his help during the episode in which she appeared), Jack Benny, Bob Hope, Tennessee Ernie Ford, and Claudette Colbert.
At one point, he mentioned to Ball that he had not seen or heard from his father in years.
"I was telling Lucy about that, and she called BeBe Daniels," Westcott said.
Daniels and husband Ben Lyons, both American actors, lived in England. At the time, Lyons was doing a show in London.
"BeBe Daniels and Ben Lyons looked into it for Lucy and they found out my dad was working on the show. I talked to him and I got a letter from him. I never heard from him before."
Bette spent some of her early teen years palling around and double-dating with a "very shy, sweet girl," who would later blossom into one of Hollywood's most famous starlets.
"I did not know Marilyn Monroe — I knew Norma Jeane Baker," Bette said. "We went to junior high school together."
The two lived in the Sawtelle district in Los Angeles, where they attended Ralph Waldo Emerson Junior High School, graduating in 1941.
"Here's Norma Jeane — we were up at Arrowhead," Bette said, flipping through a notebook filled with photos of Bette and the future movie star.
A little trivia: Kenneth Westcott's name appears as one of the players in the Palm Springs Golf Classic in "Lucy and Carol in Palm Springs." The episode aired on Nov. 7, 1966.
KEN WESTCOTT
AGE: 93
BORN: June 6, 1921
HOMETOWN: Culver City, California
RESIDENCE: Cathedral City
BRANCH OF SERVICE: U.S.Navy; VP-72
YEARS SERVED: February 1941 - October 1945
RANK: 1st Class Flight Engineer
FAMILY: Bette; four children, Pamela Sue Flora of Thousand Oaks, Kenneth Lee Westcott of Rancho Mirage, Michael B. Westcott of Santa Clarita and Deborah Lynn Westcott-Tyler of Havasu, Ariz.; nine grandchildren; 10 great-grandchildren.
---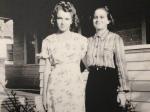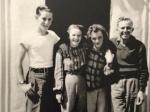 1/ L to R: Norma Jeane Baker (Marilyn Monroe) and Bette Westcott, Sawtelle, Calif., 1940.
2/ Bette Westcott and Norma Jeane Baker (Marilyn Monroe) flanked by two friends. Sawtelle, Calif.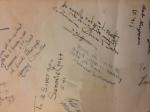 3/ Center: Norma Jeane Baker's Ralph Waldo Emerson Junior High Class of 1941 photo.
4/ Top, center note: Norma Jeane Baker (Marilyn Monroe), signed the back of Ralph Waldo Emerson Junior High School Class of 1941 photo. "To a really cut egirl - Bette, Lots of luck with Melvin!" (Bette's boyfriend at the time).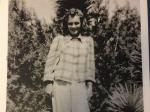 5/ Norma Jeane Baker (Marilyn Monroe) in Sawtelle, Calif.
6/ Norma Jeane Baker (Marilyn Monroe) in Sawtelle, Calif.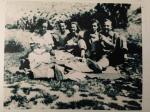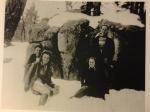 7/ Norma Jeane Baker (Marilyn Monroe), far left and Bette Westcott (center) picnic with friends.
8/ Front: Norma Jeane Baker and Bette Westcott with friends at Lake Arrowhead, Calif.
(Photos: Photo courtesy of Bette Westcott)