09 janvier 2016
Marilyn Monroe & Arthur Miller's Wedding
Published on January, 8, 2016
by KAT - online rocknrollbride.com
Photos by Claire Macintyre Photography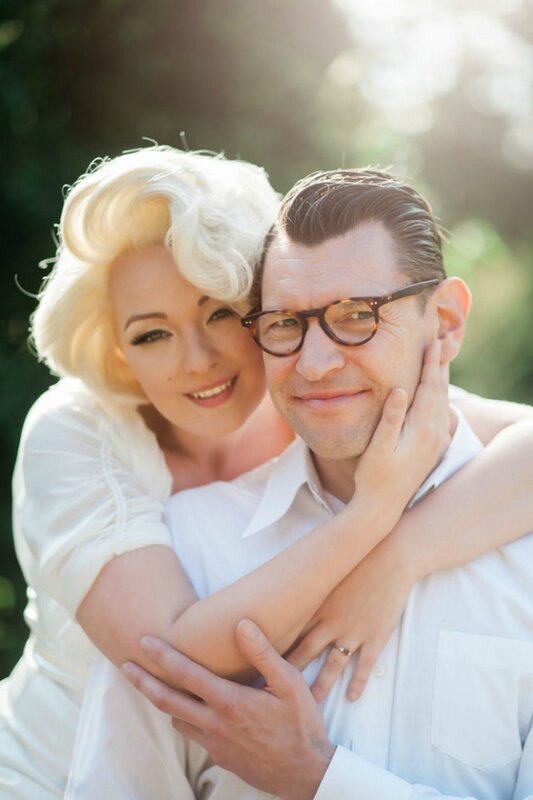 So I haven't actually got the scoop of the century, sharing unseen photos from Marilyn Monroe and Arthur Miller's wedding… but I've got the next best thing ! This shoot, photographed and styled by Claire Macintyre Photography, has got to be one of the closest homages to this iconic wedding that I've ever seen !
Claire explains, "Our inspiration was Marilyn. She is the ultimate Rock n Roll bride, and I have always been completely fascinated with her. I am getting married in 2017 and she is the first place I went to for inspiration. I absolutely loved the laid back, intimate vibe of her wedding to Arthur Miller. I loved the really low key glamour, with the focus completely on them and not complicated by heavy décor and fiddly details."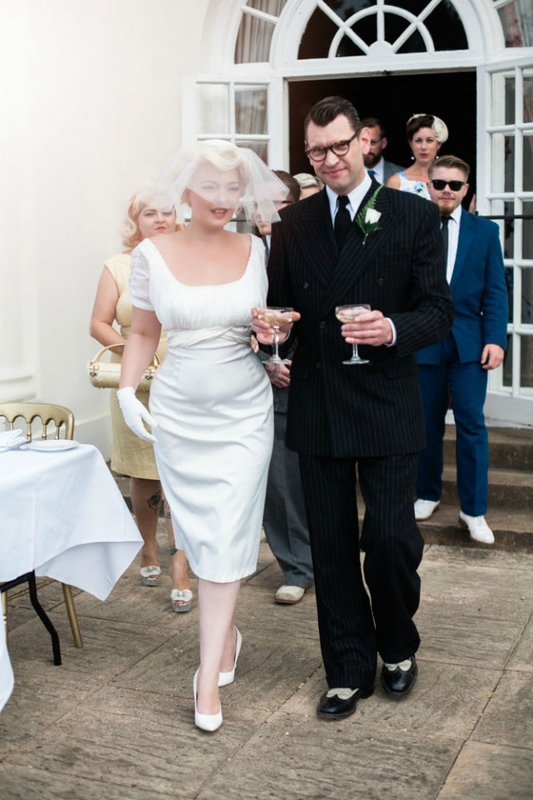 This photographer perfectly nails Marilyn Monroe as a millennial
Published on 4 Jan 2016
by Francesca Kentish - online metro.co.uk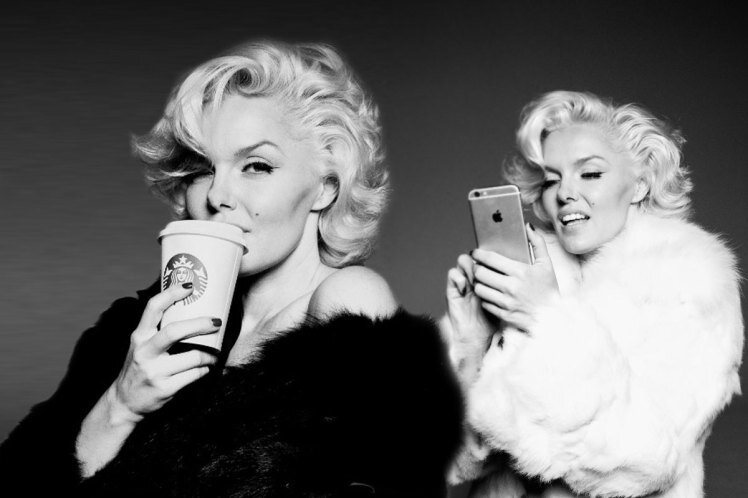 Nailed it (Picture: Daniel Sachon)
Let's be honest, if Marilyn Monroe had been a millennial she would have been the queen of the basics.

After all, she was the poster girl for mass-produced popular culture in her own era – remember those works by Andy Warhol ?

Now she lives on in the Facebook profiles of basic bitches everywhere, with the quote 'If you can't handle me at my worst, you don't deserve me at my best' plastered over her face.

(FYI she probably never even said that – there's no attributable source for it – but if you're into posting quotes from teenage girls attributed to our favourite blonde bombshell we have an excellent generator you can use: marilyn's quote

In today's world, she'd definitely have a softly filtered Instagram account with more followers than the entire Kardashian family combined.

And would probably be in adverts for Starbucks, seductively giggling over a pumpkin spice latte.

Which is something 20-year-old photographer Daniel Sachon has perfectly captured in a series for his first solo exhibition 'Disruptive Innovation.'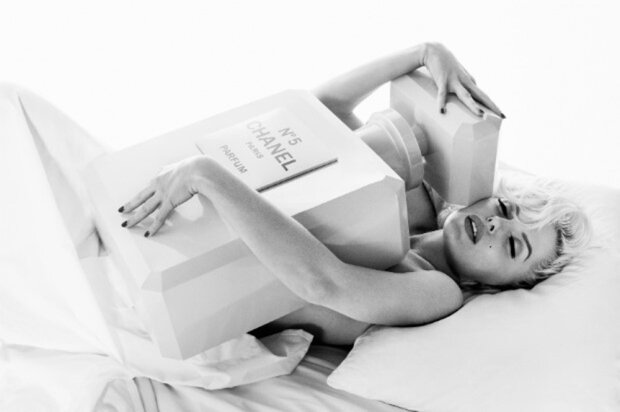 Chanel to Bed (Picture: Daniel Sachon)
Sachon told Metro.co.uk: 'The concept behind the series was looking at Marilyn and our generation's fascination with her, and in general how we are an incredibly nostalgic generation who innovate and move forward through our obsession of the past.'
He says that works like Chanel to Bed (above) reflect on Marilyn's huge impact with people today, 'perhaps it is because she reflects a time where fame was special and nothing like today's instant fame.'
Sachon thinks some of the allure comes from the lack of work she did for advertising brands, unlike today's commercialised celebrities.

He explained: 'With the works 'Millenial Marilyn' and 'Coffee Break' I am looking at where Marilyn would be today, in a world where fame is more transient than ever and the relationship between brands and celebrity is stronger than ever before.'

Take, for example, the fact Monroe never appeared in a Chanel advertising campaign while she was alive. Her links to the brand come from an answer to the question: 'What do you wear to bed?'
Her answer ? 'Chanel No. 5.'

Also can we take a moment to appreciate that this isn't actually Marilyn Monroe photographed, but actually look-a-like Suzie Kennedy ?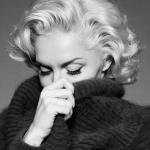 Here she is hanging on set with Daniel Sachon and his makeup artist sister Amy Sachon:
Incredible.
---
on Instagram:
Daniel Sachon / Amy Sachon / Suzie Kennedy
15 Old Hollywood Beauty Secrets You Won't Believe
by Lauren Valenti - online marieclaire.com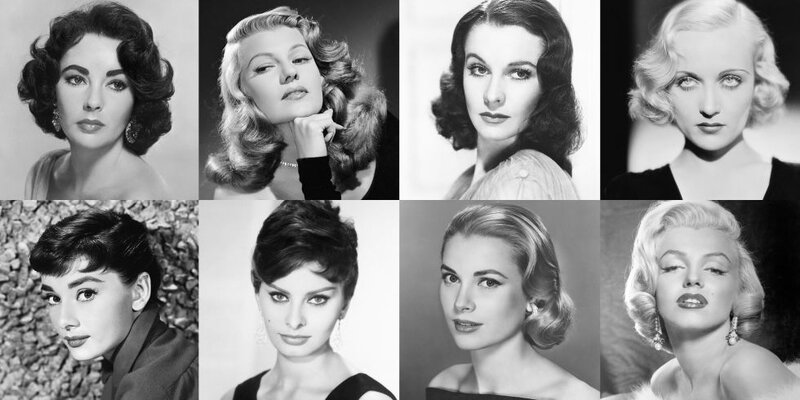 If you think today's stars go to great lengths for beauty, it's nothing compared to what the screen sirens of yore did for vanity's sake. From DIY techniques that belong in your routine to *don't try this at home*, here are the super-sneaky beauty secrets of Hollywood's golden age.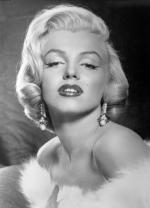 Marilyn Monroe

To make her lips appear fuller, Monroe would have her makeup artist apply 5 different shades of lipstick and gloss to create dimension. Darker reds went on the outer corners, while lighter hues were brushed on the middle of the lips.


08 janvier 2016
Le prince et la danseuse
Les Affiches

Les Affiches Ciné dans le monde
> Belgique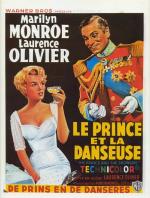 > Japon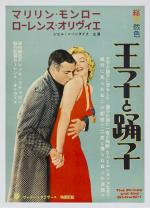 > Pologne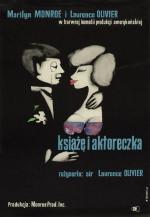 > USA

---
> Travail d'ébauche d'affiches - par Milton Greene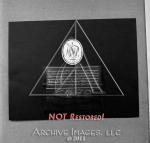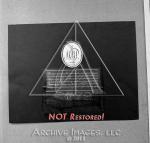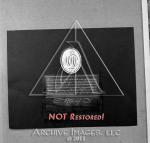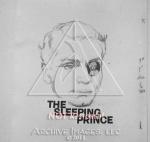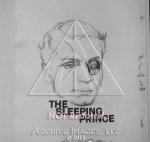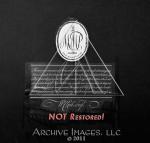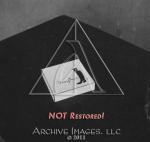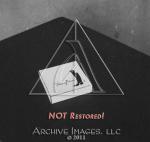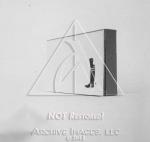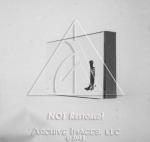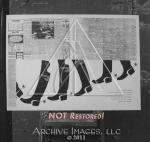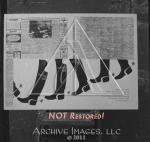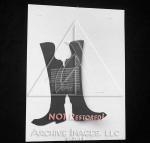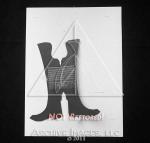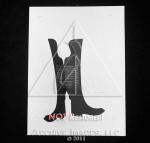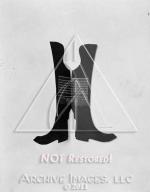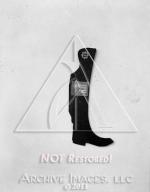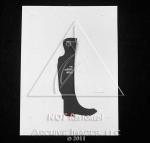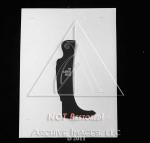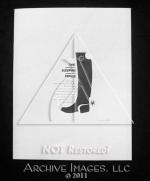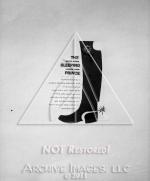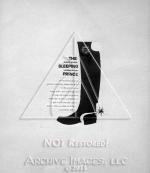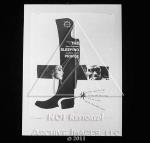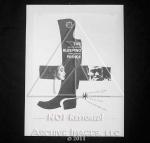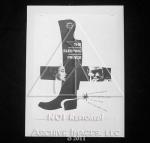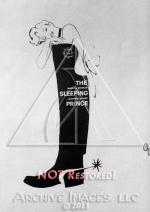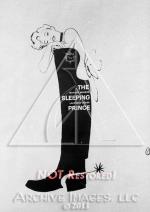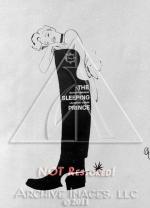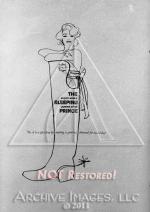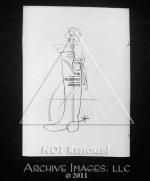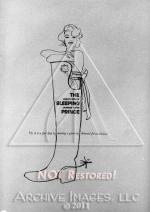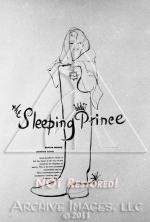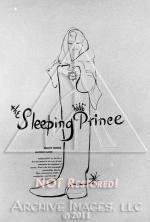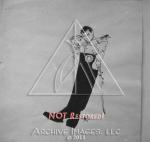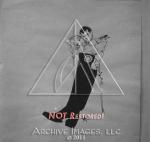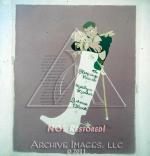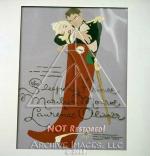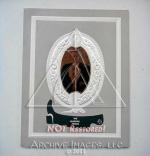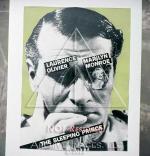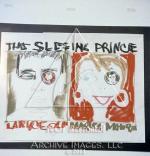 ---
> Videos / Dvds
06 janvier 2016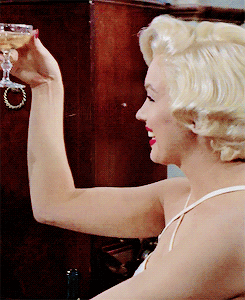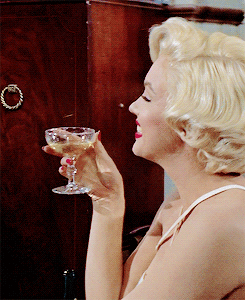 >> source gifs sur tumblr eternal marilyn
CanalBlog en maintenance du 14 au 15 janvier 2016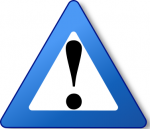 Bonjour à toutes et à tous,
Canalblog va effectuer une mise à jour technique de la plate-forme, afin d'en améliorer son infrastructure et de vous offrir une meilleure qualité de service. Du 14 janvier (vers 22h15, heure de Paris) au 15 janvier (jusqu'à environ 11 h), l'ensemble des services et la consultation des blogs seront indisponibles. Merci de votre compréhension.
> A lire message de canalblog
03 janvier 2016
Extrait de l'interview de Georges Belmont de 1960
31 décembre 2015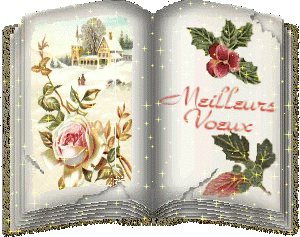 * * * * *
Je vous présente mes
Meilleurs Voeux
pour cette nouvelle
année 2016
* * * * *

! Bonne Année !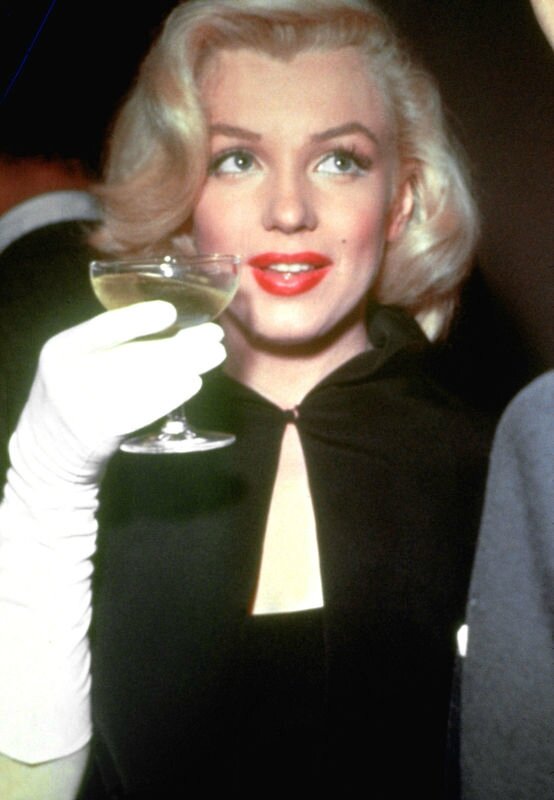 ! Bonne Santé !
* * * * *
I offer you my
Best Wishes
for this New Year 2016
* * * * *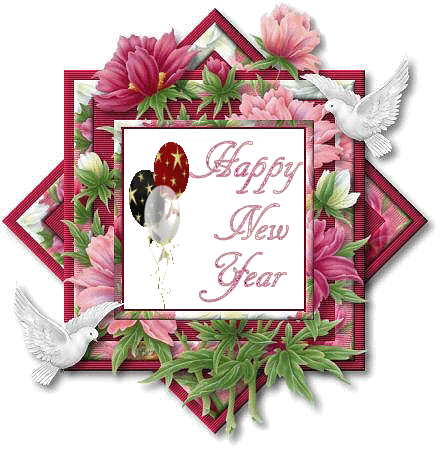 Enregistrer
President Kennedy Chats With Marilyn Monroe and Other Attractive People (Mostly Women)
Published on 27/12/2015
by Fritz Holznagel - online who2.com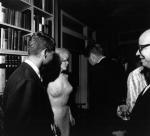 White House photo by Cecil Stoughton
This photo of President John F. Kennedy with actress Marilyn Monroe may be the most famous shot of JFK chatting up an actress. The photo was taken at a private house party after the famous "Happy birthday, Mister President" moment at a 1962 fundraiser in Madison Square Garden. That's Attorney General Bobby Kennedy at left, and historian Arthur Schlesinger Jr. having the absolute time of his life at right.

But thanks to the sur JFK Library and its excellent website, we now have many photos of President Kennedy chatting with handsome entertainers of all kinds. Let's take a look.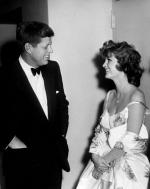 White House photo by Abbie Rowe
Here's the president meeting Julie London (later star of TV's Emergency!) at the White House Correspondents' Dinner. Nothing inappropriate here, of course, but Kennedy's reputation for womanizing offers an interesting subtext for these photos. Perhaps he's just doing his presidential duty, after all.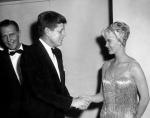 White House photo by Abby Rowe
Actress Dorothy Provine takes her turn with the Prez. (Provine is dressed as Pinky Pinkham, her character from the TV show The Roaring 20s.) Kennedy's good — always eye-to-eye contact. Unlike some politicians we could name.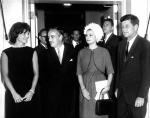 White House photo by Abbie Rowe
Here's JFK with an even more famous blonde, Grace Kelly. But this is an official state visit with spouses present: Jacqueline Kennedy and Prince Rainier of Monaco, respectively. They aren't even shaking hands. Of course, possibly Kennedy was put off by Kelly's insane hat.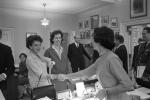 White House photo by Cecil Stoughton
President Kennedy wasn't the only one shaking hands. Here's his loyal secretary, Evelyn Lincoln, shaking hands with superstar Judy Garland as comedian Carol Burnett looks on. What I like about these celebs-at-the-White House photos is that everybody is happy to see everybody. The glamour goes both ways. "You were in 'The Wizard of Oz?' That's amazing. We're leading the free world here."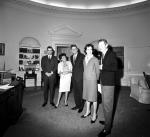 White House photo by Cecil Stoughton
Of course, Garland met the President as well. Judy Garland was only 4'11" tall, it turns out; John Kennedy was 6'0″ tall, and Carol Burnett has him matched in her heels here in the Oval Office. Hard to believe from looking at them here, but Garland was also five years younger than JFK. She was born in 1922, he in 1917. (Yes, that's Danny Kaye at right.)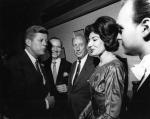 White House photo by Cecil Stoughton
Here's President Kennedy with opera royalty, Maria Callas. This is at that same crazy party with Marilyn Monroe, from May 19, 1962. UN Ambassador Adlai Stevenson is at center in the background. I like the glow of celebrity in this photo, with everyone bearing in on Callas. She's got the aura.

White House photo by Robert Knudson
Speaking of opera singers, here's President Kennedy chatting up mezzo-soprano Grace Bumbry in the East Room of the White House after she sang at a dinner in honor of Vice-President Lyndon Johnson in 1962. The who's who of figures in back include Speaker of the House John W. McCormack, Supreme Court Chief Justice Earl Warren (turning away at center) and Secretary of Health, Education and Welfare Abraham Ribicoff. It was quite a party, but all these people are now dead. Except for Bumbry, who was 25 at the time. She received Kennedy Center Honors in 2009.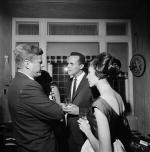 White House photo by Cecil Stoughton
Let's end on this shot of JFK chatting with Julie Belafonte, wife of singer Harry Belafonte (who's right behind them). This is that same cocktail party after "Happy birthday Mister President"! The event was at the apartment of Democratic bigwig Arthur Krim.

What an era that was, when the president would just go to someone's apartment and mingle after an event. No wonder John Kennedy met so many attractive people.
29 décembre 2015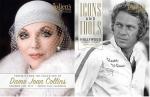 Vente aux enchères 'Icons & Idols: Hollywood 2015 Featuring Property From The Collection of Dame Joan Collins' du 16 décembre 2015 par Juliens Auction à Beverly Hills, aux Etats-Unis.
Les catalogues sont en vente au prix chacun de 50 $ sur le site de Julien's Auction.
Les catalogues sont en consultation libre en ligne.
La vente aux enchères contient 63 lots consacrés à Marilyn Monroe: un visuel et une description des lots sont en consultation libre sur julienslive.
---