02 décembre 2011
Une nouvelle bannière, tout dans la sobriété et la simplicité, avec cette superbe photographie issue de la "Black Sitting" de Milton H Greene en février 1956.
Marilyn Monroe photographiée par Milton H Greene
le 6 février 1956 - New York City-
au studio de Milton, au 480 Lexington Avenue, 45th Street
Les prises de vues ont été réalisées sur deux nuits.

Il s'agit d'une séance désormais mythique, entièrement en noir et blanc et ainsi nommée "The Black Sitting" "(La séance noire") où chaque photographie est comme démentie par la suivante. Marilyn y est tour à tour tragique et bouffonne, inaccessible et offerte. Ces photos évoquent le plaisir de la chair autant que les tourments de l'âme. Jamais la beauté de Marilyn n'a été montrée dans ce qu'elle comporte d'angoisse et de doute. (extrait du documentaire Marilyn malgré elle).

> Photos de la session "BLK"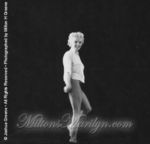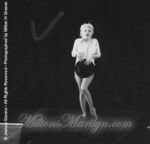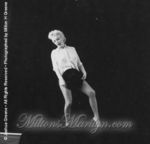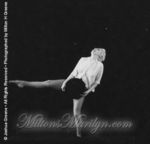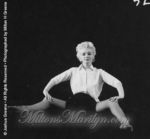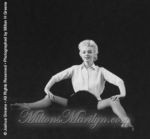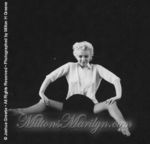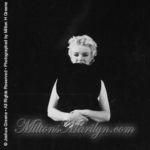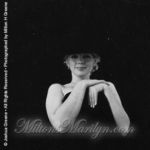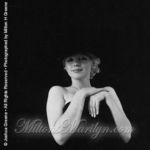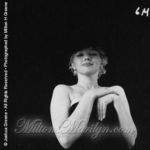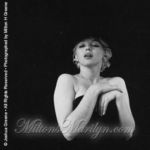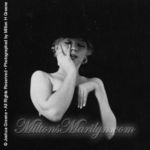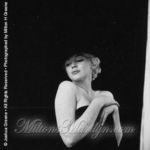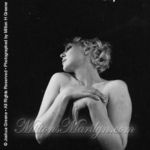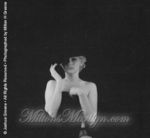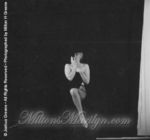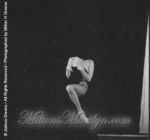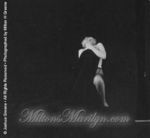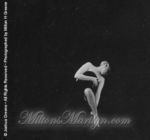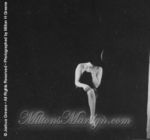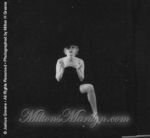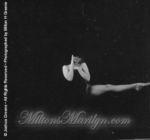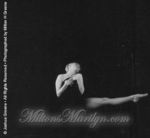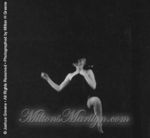 > Photos de la session "Black Sitting"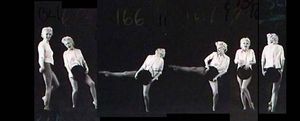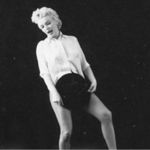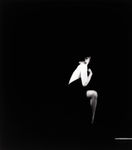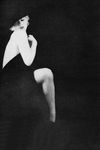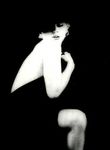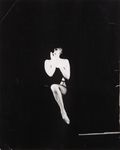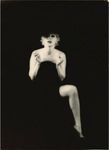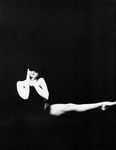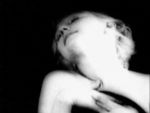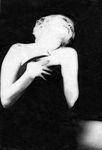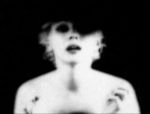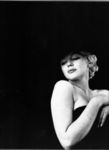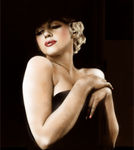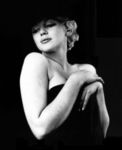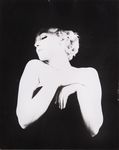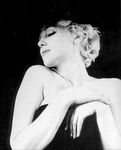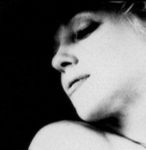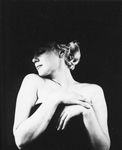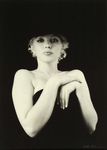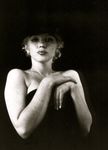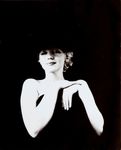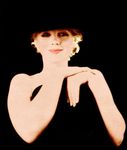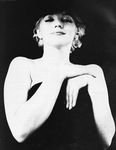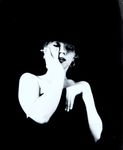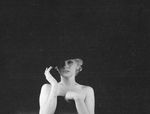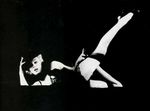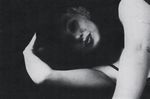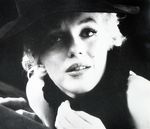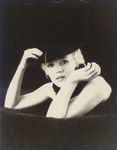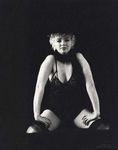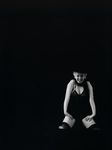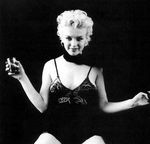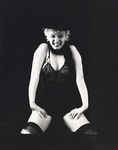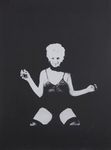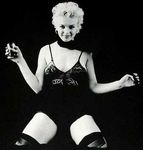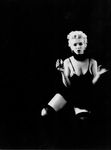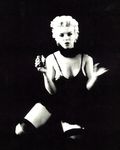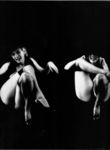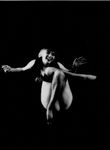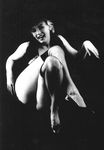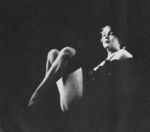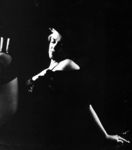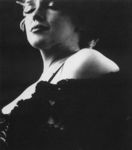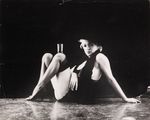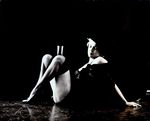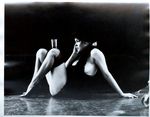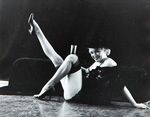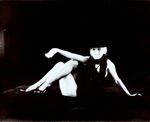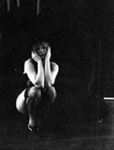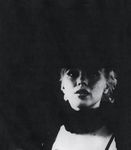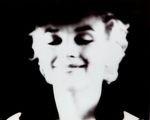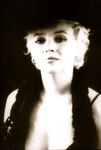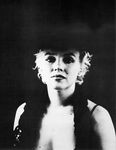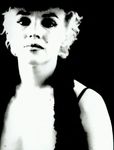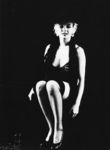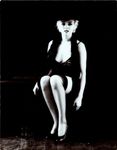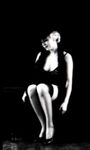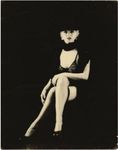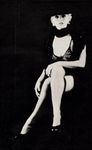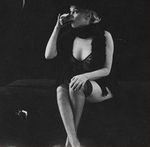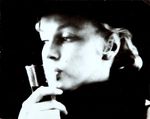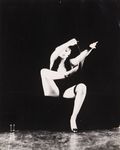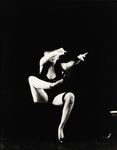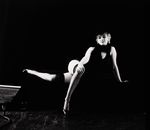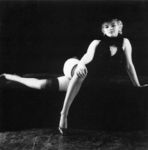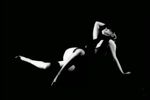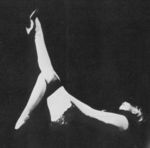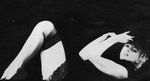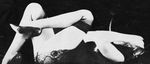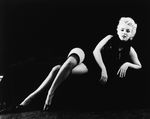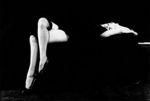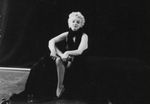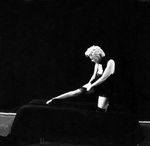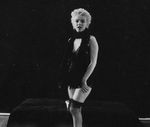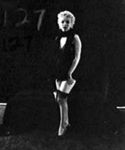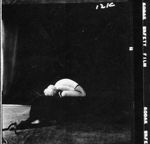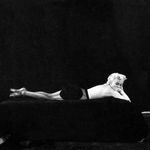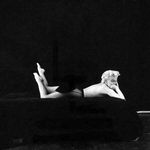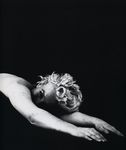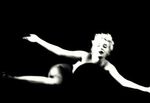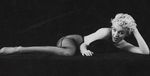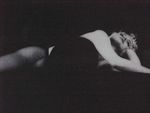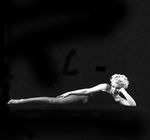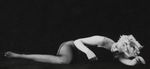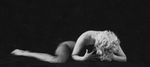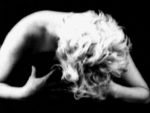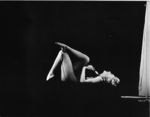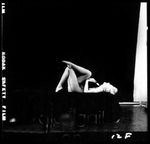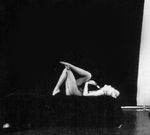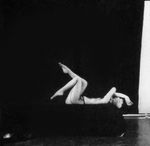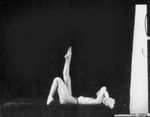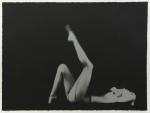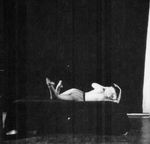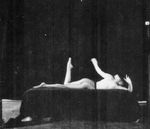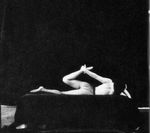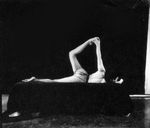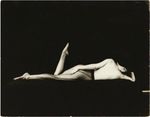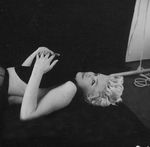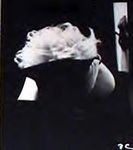 > Plus de 20 ans après, Milton prend la pose
devant les photos de la Black Sitting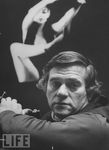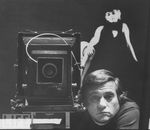 *actrice, auteur et metteur en scène de théâtre, anglaise. Professeur d'art dramatique à New York, Marilyn a suivi ses cours sa première année passée à New York. Constance décède le 25 avril 1955, et Marilyn assiste à son enterrement, accompagnée de Truma Capote.

She is a beautiful child. I don't think she is an actress at all, not in any traditional sense. What she has – this presence, this luminosity, this flickering intelligence – could never surface on the stage. It's so fragile and subtle, it can only be caught by the camera. It's like a hummingbird in flight; only a camera can freeze the poetry of it. But anyone who thinks this girl is simply another Harlow or harlot or whatever is mad. I hope, I really pray, that she survives long enough to free the strange, lovely talent that's wandering through her like a jailed spirit.
C'est une belle enfant. Je ne pense pas qu'elle soit une véritable actrice, au sens traditionnel du terme. Ce qu'elle était -sa présence, sa luminosité, son intelligence vacillante- ne pourrait jamais apparaître sur scène. C'est tellement fragile et subtil, que seule la caméra peut le saisir. C'est comme un colibri en plein vol; seule la caméra peut bloquer la poésie qui en ressort. Mais que quiconque pense que cette fille est juste une autre Harlow ou une fille facile ou n'importe quoi d'autre, est fou. J'éspère, et je prie, qu'elle survive assez longtemps pour affranchir l'étrange, d'un adorable talent qui vagabonde à travers elle comme une âme emprisonnée.
> du blog chezmanima

01 décembre 2011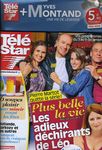 Le magazine Télé Star, n°1835, paru le 28 novembre 2011, est vendu avec un livre consacré à Yves Montand intitulé Une vie de Légende, Yves Montand, Le Monstre Sacré, vendu 5,90 Euros (en plus du programme télé qui coûte 1,10 Euros) soit 7 Euros au total. Le livre contient 5 pages consacrées à Marilyn (dont 2 photos pleine page et une petite photo).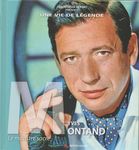 30 novembre 2011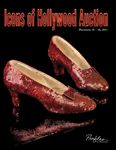 Vente aux enchères "Icons of Hollywood Auction" les 15 et 16 Décembre 2011 par Profiles in History à Beverly Hills aux Etats-Unis.
Cette grande vente aux enchères contient une multitude de documents, de photographies, d'affiches de cinéma, d'objets et de costumes de cinéma des années 30 à 70. On y trouve des photographies et des costumes de films des plus grandes stars (Lucille Ball, Clara Bow, Marlene Dietrich, Judy Garland, Steve McQueen, Louise Brooks, Bette Davies, Elizabeth Taylor, John Wayne, Rita Hayworth, Elvis Presley, Alain Delon etc...), des accessoires des films Le Magicien d'Oz, La planète des singes, Star Trek etc... et bien sûr, des effets se rapportant à Marilyn Monroe: photographies (dont des clichés inédits de Marilyn adolescente), des costumes de films, des documents papiers (lettres, chèques, scénario...), son alliance de mariage d'avec Joe DiMaggio. Tout ce qui est vendu est présenté dans le catalogue à télécharger en 2 partie, au format pdf: ici pour la 1ère partie et ici pour la 2ème partie ; le format papier est vendu 35 $). Visitez le site web Profiles in History qui présente les lots mis aux enchères.
29 novembre 2011
Norma Jeane en Californie en novembre 1945
photographiée par André De Dienes.
lot n°695: Collection of (4) oversize photos of Marilyn Monroe
nude swimming pool session, printed ca. 1970
On 5/28/1962, photographers Lawrence Schiller and William Woodfield were allowed onto the closed set of Something's Got to Give to shoot Marilyn Monroe's nude swimming scene for her never-completed final film role. Some of those shots appear in "Playboy" magazine shorthly after her death. Lot comprised of (4) gelatin-silver double-weight semi-gloss 11" x 14" prints from that session, printed ca. 1970 from the original negatives. Tiny corner pinholes and minor bumping and handling, else generally Fine.
Estimate: $300 - $500
lot n°699: Collection of (4) 16 x 20 photos of Marilyn Monroe
by Milton Greene from the black lingerie series
Fashion and celebrity photographer Milton Greene so impressed Marilyn Monroe during a Look Magazine shoot, she ended up moving in with his family, and making him her manager for several years. In 1956 Greene shot the seminal black lingerie series of her in New York, with only an occasional cigarette or shot glass as props. Gelatin-silver double-weight semi-gloss 16" x 20" prints (4) of Marilyn Monroe, printed ca. 1970 from the original negatives. Condition varies, with minor to moderate handling, creasing, and edge chipping from storage to each.
Estimate: $200 - $300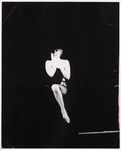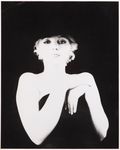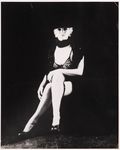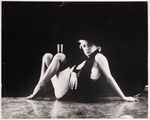 ---
lot n°700: Collection of (4) 16 x 20 photos of Marilyn Monroe
by Milton Greene from the black lingerie series
Gelatin-silver double-weight semi-gloss 16" x 20" prints (3) of Marilyn Monroe from Milton Greene's black lingerie series; one (1) at the beach in sweater, printed ca. 1970 from the original negatives. Condition varies, with minor to moderate handling, creasing, and edge chipping from storage to each.
Estimate: $200 - $300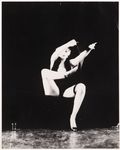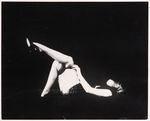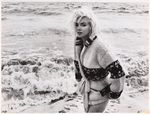 lot n°702: Marilyn Monroe original 4 x 5 in. color camera transparency,
swimsuit pose with towel
Color 4 x 5 in. camera transparency of Marilyn Monroe posing in a swimsuit with towel. Fine; with smudging.
Estimate: $200 - $300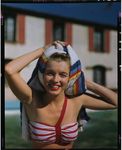 ---
lot n°704: Marilyn Monroe original color transparency, swimsuit pose
Color 4 x 5 in. camera transparency of Marilyn Monroe posing in a swimsuit bikini poolside. Very fine.
Estimate: $200 - $300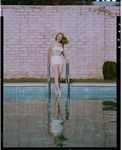 ---
lot n°705: Marilyn Monroe original 4 x 5 in. color camera transparency
Color 4 x 5 in. transparency of an early closeup publicity photo of Marilyn Monroe posing on a bike with a puppy in the basket. Very fine.
Estimate: $200 - $300