14 juin 2010
Marilyn Monroe en bikini à pois et à volants,
qu'elle porte dans le film Love Nest
au Beverly Carlton Hotel de Los Angeles en 1952
> montage

Pose publicitaire de Marilyn Monroe,
en tenue de chasseur: fusil à la main,
elle traque la dinde qui sera au menu
du repas de Thanksgiving, fête américaine,
qui se tient le quatrième jeudi de Novembre.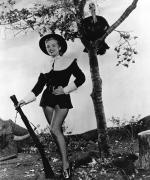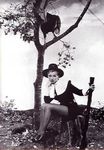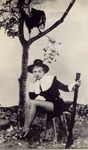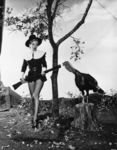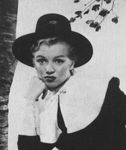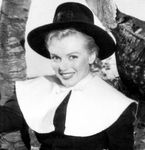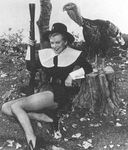 > publicité et couverture de magazine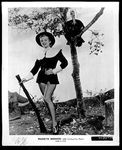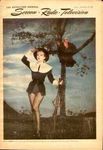 Marilyn Monroe fait sa starlette au Town House Hotel
de Los Angeles - vers 1948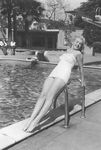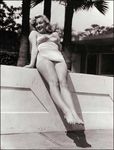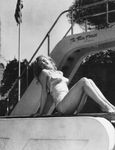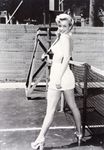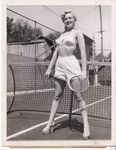 Marilyn Monroe pose en maillot coeur en 1948
sous l'objectif de Douglas White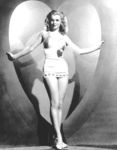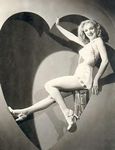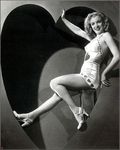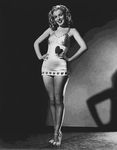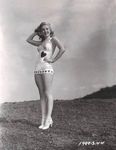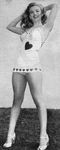 > couverture de magazine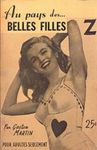 Marilyn Monroe téléphone à Donald Zec,
journaliste du Daily Mirror;
photographie de Milton Greene - vers 1956 ?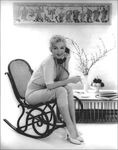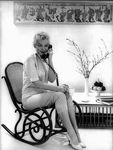 Marilyn Monroe pose pour des photos publicitaires,
en bikini bicolore jaune et rouge, en 1947

Session Parasol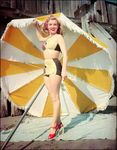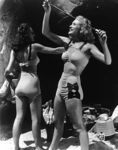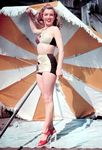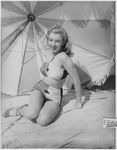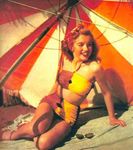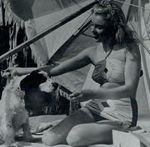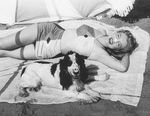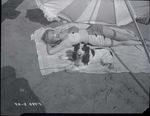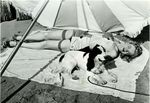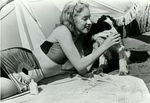 Session Base Ball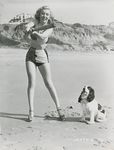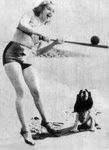 Session Skis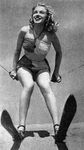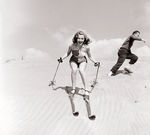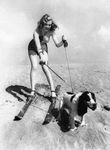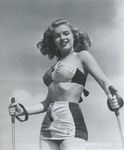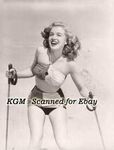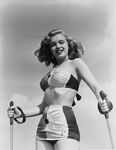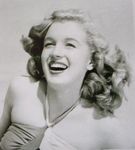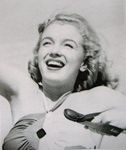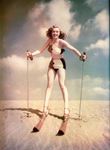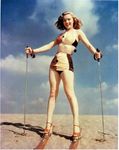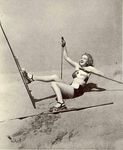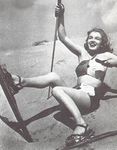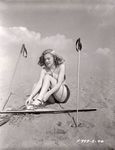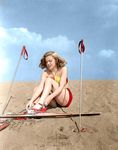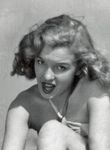 Session Plage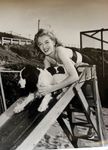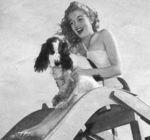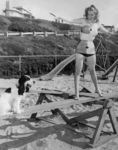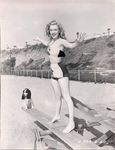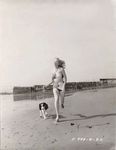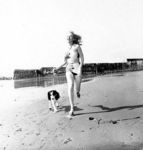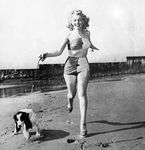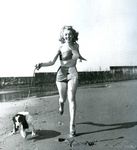 ---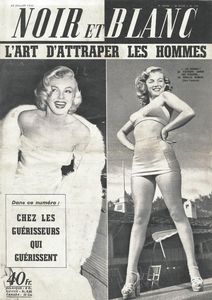 Le magazine français Noir et Blanc, n°438, paru le 20 juillet 1953 consacrait sa couverture à Marilyn Monroe, en titrant "Les hommes! ça s'attrape comme des poissons, dit Marilyn Monroe" à travers un article d'une page, intitulé "Marilyn révèle l'art d'attraper les hommes".
Portrait de Marilyn Monroe en 1951
Photographie de Don Ornitz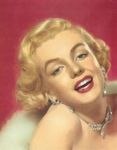 13 juin 2010
Portrait studio de Norma Jeane, âgée de six mois.
Studio Portrait of Norma Jeane, aged six months.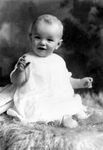 > photographie annotée de la main de Grace Goddard
photograph noted by Grace Goddard's hand
"Marilyn Monroe age 6 ms."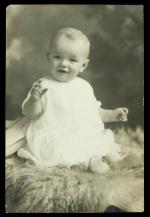 ---
© All images are copyright and protected by their respective owners, assignees or others.
copyright text by GinieLand.

Enregistrer
Enregistrer