13 octobre 2007
des blocs de timbres d' Udmurtia
(source: timbres en vente sur MarilynStamps.com )
12 octobre 2007
Dans le magazine Gala de cette semaine (paru le 10/10/2007) avec Nolwenn Leroy en couverture: une photographie de Marilyn Monroe dans un article portant sur les colliers de perles.
La rivière sans retour
Sur le tournage
Marilyn Monroe loin du monde des strass et paillettes d'Hollywood, au naturel, signant un autographe en 1953 pendant le tournage du film La Rivière sans retour, à Becker au Canada, où séjourna l'actrice.
> photographie de Alan Whitey Snyder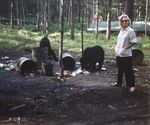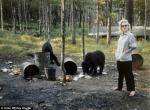 ---
> Marilyn avec Norm Charach, qui utilisait une cabine téléphonique pour contacter sa femme Evelyn qui était enceinte. Marilyn attendait son tour, pour appeler Joe DiMaggio, et Norm et Marilyn ont discuté ensemble.
Marilyn with Norm Charach, who was using a pay phone to phone his wife Evelyn, who was then pregnant. Marilyn was waiting her turn to use the pay phone to call Joe DiMaggio, and Norm and Marilyn struck up a conversation
(source: Blog poshtodd)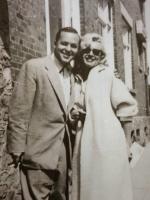 ---
---
> Marilyn à Jasper, Canada.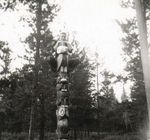 06 octobre 2007
Marilyn Monroe vêtue d'une ensemble rouge pantalon une pièce
dans le jardin de la villa d'Harry Crocker,
à Palm Springs pendant l' été 1954
sous l'objectif du photographe Ted Baron
Marilyn Monroe wearing a red pant set one piece
In the garden of the Harry Crocker's villa
in Palm Springs, in the summer of 1954
photographed by Ted Baron
---
---
Marilyn & Hugh French (acteur et producteur)

---
presse magazines
---
All photos are copyright and protected by their respective owners.
Copyright text by GinieLand.
Enregistrer
Les Blogs d' Yvon
Marilyn La MM que j'aime - en français


Clik sur la bannière ci-dessus pour aller sur le blog
Blog (sur canalblog) d' Yvon qui vous offre "Un petit tour parmi les photos, rares ou délicieuses, de Marilyn Monroe". Ce blog présente donc Marilyn à travers des photographies regroupées par thèmes (avec chaque mois, un nouvel album photo portant sur un thème). Quelques vidéos sont en ligne, ainsi que la collection personnelle de magazines (leurs couvertures en ligne) de l'auteur.
* * * * * * * * * * * * * * * * * * * * * * * * * *
Marilyn 15 par 10 - en français

Clik sur la bannière ci-dessus pour aller sur le blog
L'autre Blog d'Yvon (sur canalblog) qui vous fait partager ici sa collection perso de cartes postales de Marilyn Monroe (environ 2000 cartes scannées sont en ligne !!).
* * * * * * * * * * * * * * * * * * * * * * * * * *
Marilyn Magazines - en français


Clik sur la bannière ci-dessus pour aller sur le blog
Et un autre Blog d' Yvon qui nous présente sa propre collection de magazines français et étrangers à travers des "Unes et Covers" avec Marilyn. Tout est classé par des albums à thème.
* * * * * * * * * * * * * * * * * * * * * * * * * *
Marilyn, Nous et Vous... - en français

Clik sur la bannière ci-dessus pour aller sur le blog
Le dernier Blog d'Yvon ouvert en janvier 2010 qui nous offre ici les scans de ses magazines, mais pas seulement: on y retrouve un abcdaire, la filmographie de Marilyn et des news. A visiter absolument pour tout fan collectionneur !
C'est l'une des meilleures scènes du film There's No Business Like Show Business (La Joyeuse Parade), quand Marilyn Monroe chante Heat Wave, avec des danseurs.

Pour vous - Just for You
un baiser de Marilyn - a Marilyn Kiss

05 octobre 2007
Marilyn Monroe et Richard Widmarck sur le plateau du film Don't Bother to Knock (Troublez-moi ce soir).