21 novembre 2013
Marilyn Monroe en 1962, chez Anne Karger, dans son appartement à Hollywood.
Avec Anne Karger et la gouvernante de celle-ci.
(Anne Karger est la mère de Fred Karger,
l'ancien professeur de chant avec qui Marilyn
vécut une histoire d'amour vers 1948)
Marilyn Monroe in 1962, at Anne Karger's Hollywood apartment.
With Anne Karger and housekeeper.
---
© All images are copyright and protected by their respective owners, assignees or others.
copyright text by GinieLand.
19 novembre 2013
Arrêt d'Autobus
Sur le tournage
Séquences filmées en caméra super 8 par Milton H Greene
Sur le tournage du film Bus Stop.
Home Movie filmed by Milton H Greene, on the filming of Bus Stop.
> video 1


---
> captures 2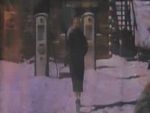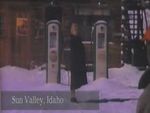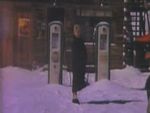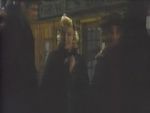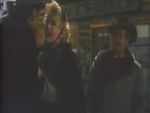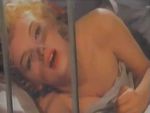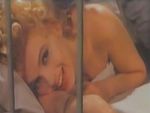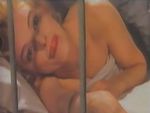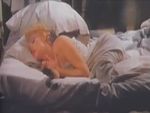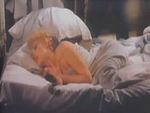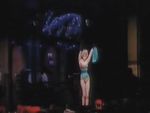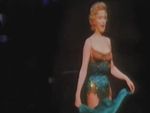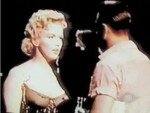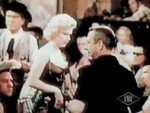 > video 2 (tournages de 'Bus Stop', 'Prince and Showgirl' et Mariage avec Miller)

---
© All images are copyright and protected by their respective owners, assignees or others.
copyright text by GinieLand.
16 novembre 2013
Shooting Superstars
"Me, my camera and the Showbiz Legends"
Auteur: Zinn Arthur
Introduction de Charlton Heston
Sous la direction de Ellen M. Francisco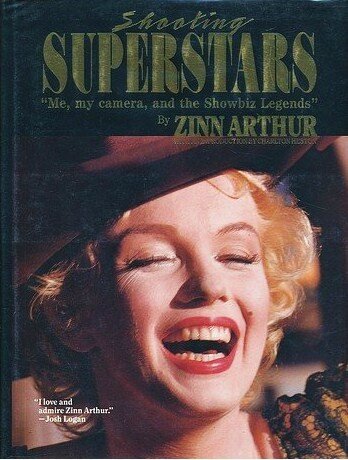 Date de sortie: 1990
Relié 240 pages
Langue: anglais
Dimension: 28,4 x 22,4 x 1,8 cm
Éditeur: Artique Pr
Prix :
4 Euros d'occasion
ISBN-10: 0962378801
ISBN-13: 978-0962378805
Ou le commander ? sur amazon.fr

Présentation : Zinn Arthur was one of the last and one of the best of his breed, the great movie still photographers. As movie advertising moved from magazine photo layouts to current methods of using television ads, the still photographer is around but not to the extent of yesteryear as when Charlton Heston filmed the Ten Commandments, where over 50,000 still photographs were take.
Mary Martin, Brigitte Bardot, Marilyn Monroe, Yul Brynner, Kim Novak, Elizabeth Taylor, Kirk Douglas, Clark Gable, Sophia Loren, Sidney Poitier, Cole Porter, Henry Fonda, Jane Fonda, Bette Davis, Tony Curtis, Ingrid Bergman, Elvis Presley, Judy Garland, Irving Berlin & many more--these are only a few of over 125 superstars who come to life in Zinn Arthur's sensational photographic memoir. More than a compilation of masterful photographs, "Shooting Superstars" tells the story of how Zinn Arthur became a legendary photographic chronicler of Broadway's and Hollywood's brightest stars. The book is coffee table sized at 9" by 11.25" contained in its original dust jacket protected in Brodart line, 240 pages includes index and is profuse illustrated with the greatest stars of show business.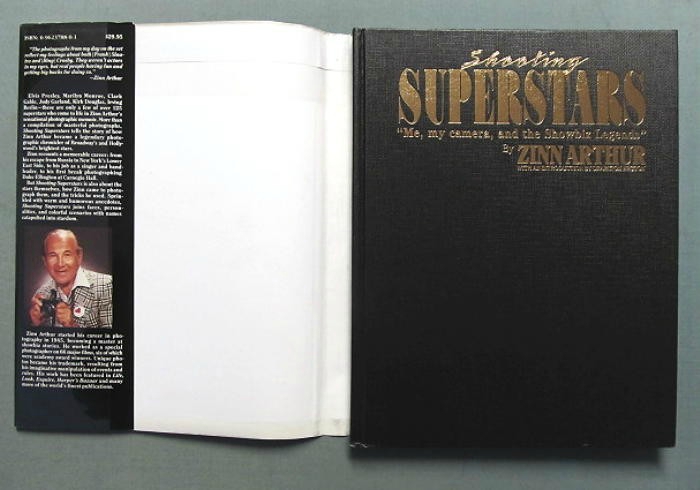 ---
Vous avez le livre ? Do you have the book ?
Apportez votre critique, votre avis ou votre note (/10)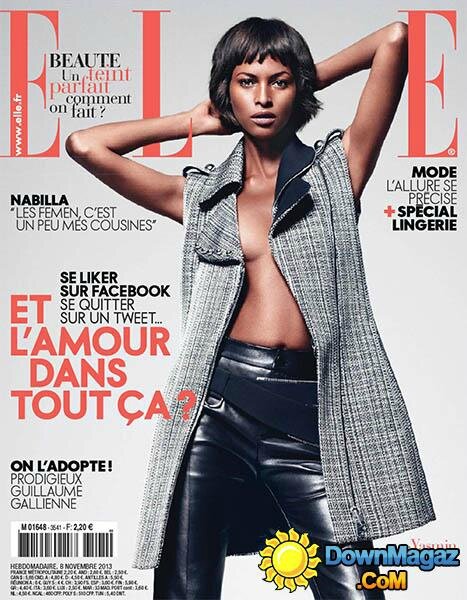 Le magazine Elle n°3541, du 8 novembre 2013, consacre un article sur l'expo "Anywhere, Anywhere, Out of the world" consacrée à Philippe Parreno au Palais de Tokyo, Paris, jusqu'au 12 janvier 2014, qui présente un petit film d'une chambre d'hôtel à New York où Marilyn séjournea, avec en fond sonore, la voix de Marilyn qui présente les objets de la chambre.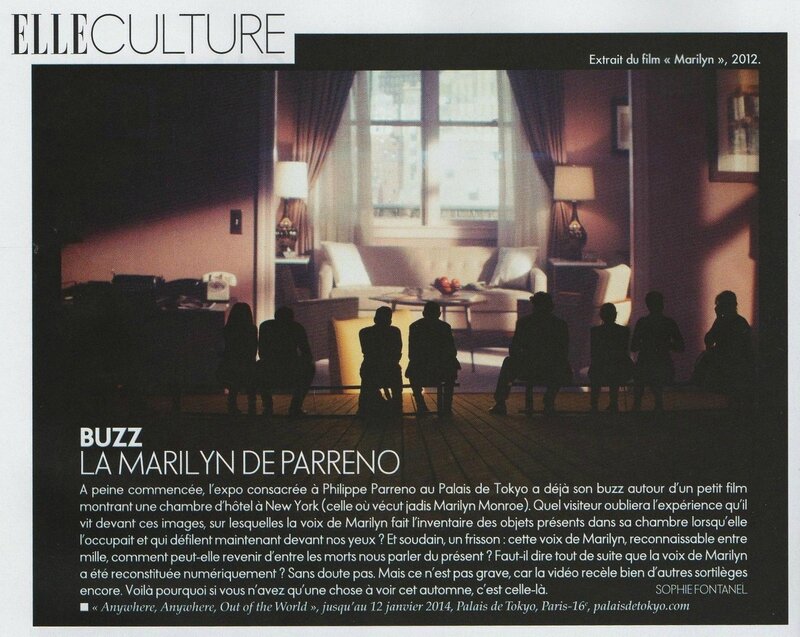 Le milliardaire
Captures

12ème partie des captures du film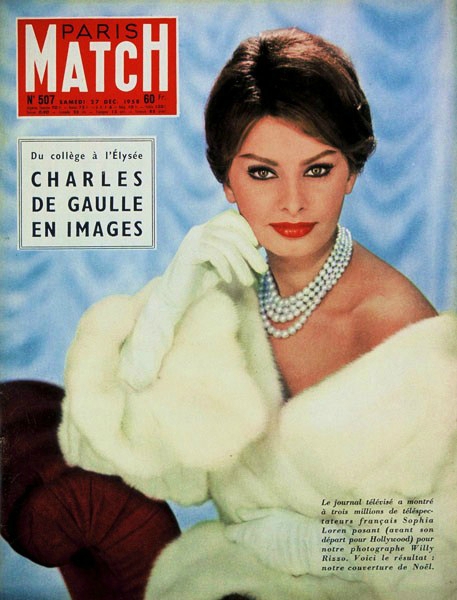 Le magazine Paris Match n°507, du 27 décembre 1958, consacrait un article de deux pages sur Marilyn dans la rubrique "Elles et Eux": "Son mari veillait en vain sur elle. Marilyn Monroe ne sera pas maman."
15 novembre 2013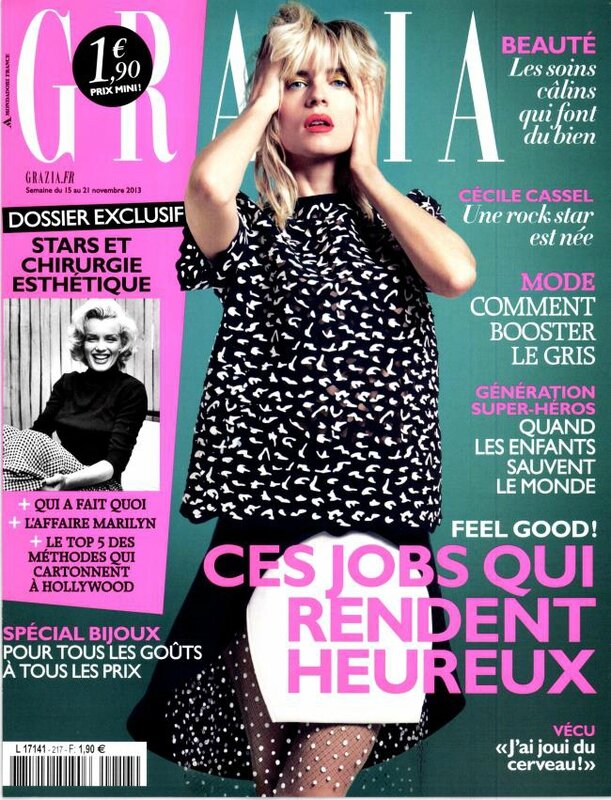 Le magazine Grazia n°217, paru le 15 novembre 2013, contient un article de 3 pages sur Marilyn Monroe: "Stars et Chirurgie esthétique. La blonde et le bistouri".
Prix: 1,90 Euros
12 novembre 2013
Un nouvel album photos est mis en ligne
intitulé "Jayne Mansfield"
dans la colonne de gauche OU Clikez sur la bannière: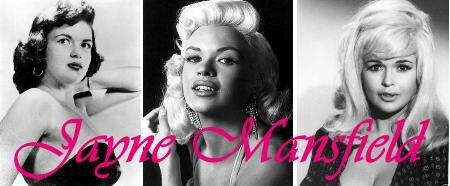 Album qui regroupe plus de 735 photos de Jayne Mansfield.

10 novembre 2013
Marilyn privée: l'être humain derrière le concept Monroe.
Exposition temporaire unique
Cette exposition temporaire unique permettra de découvrir, pour la première fois en Suisse, plus de 700 objets personnels certifiés ayant appartenu à l'inoubliable et incomparable Marilyn Monroe. L'exposition jette un œil derrière l'aspect glamour de la star hollywoodienne Marilyn Monroe, qui, même des décennies après sa mort, continue de nous envoûter.
> source: museenbasel.ch
> plus d'infos sur spielzeug-welten-museum-basel

Musée Spielzeug Welten Museum Basel
Adresse: Steinenvorstadt 1 | 4051 Basel
Horaires: tous les jours de 10 à 18 heures
Prix: 5 / 7 CHF - Gratuit pour les moins de 16 ans


La collection privée de Ted Stampfer est la collection privée connue sur Marilyn Monroe la plus importante d'Europe. Considéré comme un expert, Ted Stampfer fait partie des quelques particuliers à faire profiter le public de sa collection. Le but de l'exposition n'est pas seulement de se remémorer l'actrice douée qui a marqué l'histoire de son unique manière d'être et de sa présence incomparable, mais surtout de mettre en évidence la personne Marilyn Monroe, son côté plus intime et moins connu. Car derrière la façade du sex-symbol se cachait une femme d'affaires avisée avec des idées concrètes. Malgré sa célébrité, Marilyn Monroe est restée un être humain tout à fait équilibré.

Marilyn Monroe naît à Los Angeles le 1er juin 1926 sous le nom de Norma Jeane Mortenson et est baptisée du nom de Norma Jeane Baker. Elle grandit dans différentes familles d'accueil. Après une carrière pleine de succès comme mannequin, elle signe son premier contrat cinématographique en 1946. Au cours des années cinquante, elle devient la plus grande star d'Hollywood. Elle meurt le 5 août 1962 d'une overdose de somnifères. Jusqu'ici, il n'a jamais été prouvé que ce soit un accident, une mort délibérée ou un meurtre.
Marilyn Monroe passe Noël 1954 chez les Greene, dans leur maison du Connecticut, avec un couple d'amis.
Marilyn Monroe spends Christmas at Greene's home, in their Connecticut home, with a couple of friends.
> Marilyn, Milton et Amy Greene et leur fils Joshua, George et Marisa Nardielle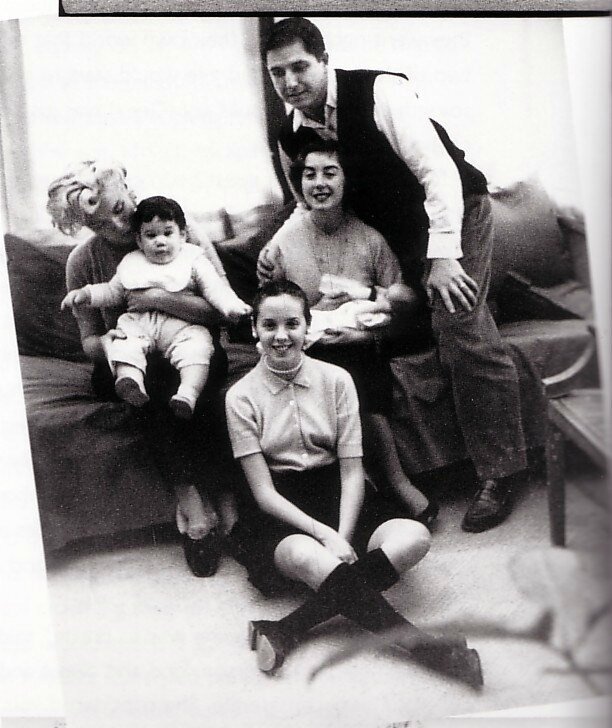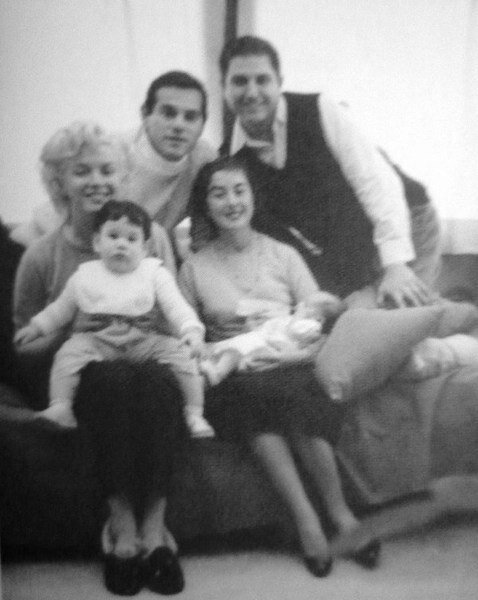 ---
© All images are copyright and protected by their respective owners, assignees or others.
copyright text by GinieLand.