18 juin 2022
Lettre de 4 pages du 14 janvier 1945 (datée par erreur en 1944) écrite par Norma Jeane Dougherty (Marilyn Monroe) à Grace McKee Goddard, qui était partie vivre avec son mari Ervin 'Doc' Goddard et la fille de celui-ci Bebe Goddard à Huntington, dans l'Etat de Virginie.
Norma Jeane n'a que 18 ans, mariée depuis deux ans et demie avec Jim Dougherty souvent absent (il est engagé dans la Marine marchande), et elle se sent seule: sans doute est-ce pour cette raison qu'elle s'est payée un manteau, alors qu'elle ne gagne pas beaucoup d'argent. Elle fait aussi des cadeaux à Grace puisqu'elle lui demande si le peignoir est à sa taille.
Elle raconte aussi à Grace que l'usine où elle travaille, Radioplane, a congédié (temporairement, pour deux semaines), l'ensemble des ouvriers et ouvrières (sans leur verser de salaire), certains étant même licensié définitivement.
Elle parle de son retour de l'Est, faisant ainsi référence à sa visite aux Goddard (Doc et Bebe) en Virginie et sa demie-soeur Berniece à Détroit à l'automne 1944.
Il semble que Norma Jeane porte beaucoup d'affection envers Doc Goddard, elle l'appelle "Papa" dans sa lettre.
On ressent surtout l'isolement de la jeune Norma Jeane, terminant sa lettre par son espoir de revoir les Goddard revenir en Californie.

Letter of 4 pages in January 14, 1945 (mistakenly dated 1944) written by Norma Jeane Dougherty (Marilyn Monroe) to Grace McKee Goddard, who had gone to live with her husband Ervin 'Doc' Goddard and his daughter Bebe Goddard in Huntington, Virginia.
Norma Jeane is only 18 years old, married for two and a half years to Jim Dougherty, who is often absent (he is engaged in the Merchant Marine), and she feels alone: ​​no doubt this is why she paid for a coat, although she doesn't earn much money. She also gives Grace gifts because she asks her if the robe is at the good size.
She also tells to Grace that the factory where she works, Radioplane, has dismissed (temporarily, for two weeks), all the workers (without paying them a salary), some of them being even definitively dismissed.
She talks about her return from the East, thus referring to her visit to the Goddards (Doc and Bebe) in Virginia and her half-sister Berniece in Detroit in the fall of 1944.
It seems that Norma Jeane has a lot of affection for Doc Goddard, she calls him "Dad" in her letter.
We especially feel the isolation of young Norma Jeane, ending her letter with her hope of seeing the Goddards back in California.

Traduction de la lettre:
Ma très chère Grace,
Je suis désolée de ne pas avoir écrit plus tôt, mais honnêtement, j'ai été très occupée. En ce moment, j'ai deux semaines de vacances. (sans être payée).
Jimmie n'est pas encore rentré mais s'attend à être à la maison à tout moment. Il m'a envoyé 100 $ pour Noël alors j'en ai mis un peu plus et je suis maintenant l'heureuse propriétaire d'un manteau de singe Gold Coast. Oh c'est tout simplement magnifique ! J'ai obtenu la meilleure qualité possible parce que je pensais que je pourrais aussi bien obtenir quelque chose qui durerait. (Je ne veux pas que tout le monde sache que ça a coûté autant que ça le devait au départ, c'est mon affaire, tu ne crois pas ?
Tout le monde dit qu'ils ne peuvent pas comprendre à quel point j'ai changé depuis que je suis revenue de l'Est. Au travail, ils disent tous que je suis pleine de vie, de peps et de vitalité. Je n'ai pas travaillé très dur, je me suis juste laissé aller, mais j'ai quand même terminé tout mon travail. Radioplane Company a licencié près de la moitié de ses travailleurs. Mais je suis toujours là bien que je sois en vacances maintenant, comme tout le monde dans mon département, ce n'est que pour deux semaines.
S'il te plaît envoie-moi le livre d'anglais et de grammaire, tu avais dit que tu le ferais.
J'espère que tu as aimé ton peignoir. Était-ce la bonne taille ? As-tu mis des chaussons pour aller avec ?
Je suis contente que tu ne travailles pas chez Wildings parce que tu travaillais juste trop dur. J'espère que tu te reposes beaucoup. S'il te plaît, donne mon affection à Papa et Bebe. Vous me manquez certainement tous.
Dan Hill est vraiment génial, je n'ai pas eu beaucoup de temps pour le voir. Mais je l'aime beaucoup.
J'ai hâte de voir Papa en février. Chaque fois que je vois Dan, il n'arrête pas de demander "Quand est-ce que "Doc" revient ?"
Aujourd'hui, je suis allée à l'église et Mme Dougherty m'a accompagnée. Mon Dieu, je peux à peine attendre que vous reveniez tous ici, j'espère que ce sera bientôt.
Tout mon amour,
Norma Jeane,
PS j'écrirai plus tard

Letter transcription:
My dearest Grace,
I'm sorry I havn't written sooner but honestly I've been so busy. At the present time I'm having a two weeks vacation. (without pay).
Jimmie hasn't come home yet but expects to be home most any time. He sent me $100.00 for Christmas so I put some more with it and I am now the happy owner of a Gold Coast monkey coat. Oh its simply beautiful! I got the finest quality obtainable because I thought I might as well get something that would last. (I don't want everyone to know that it cost as much as it did in the first place its my own business, don't you think ?
Everyone says they can't get over how much I've changed since I've come back from the East. At work they all say I'm full of life, pep and vitality. I havn't been working very hard, just sort of taking it easy but I still get all of my work finished. Radioplane Company laxed almost half of its workers off. But I'm still there although I'm Having a vacation now so is everyone in my dept, its only for two weeks.
Please send me the English and Grammar book, you said you would.
I hope you liked your robe. Was it the right size? Did you get slippers to go with it ?
I'm glad you are not working at wildings because you were just working too hard. I hope you are getting a lot of rest.
Please give Daddy and Bebe my love. I certainly do miss all of you.
Dan Hill is really swell, I havn't had much time to see him. But I do like him very much.
I can hardly wait to see Daddy in February. Every time I see Dan he keeps asking "When is "Doc" coming back ?"
Today I went to church and Mrs. Dougherty went with me.
Golly I can hardly wait until all of you move back here, I hope it will be soon.
All my love,
Norma Jeane,
P.S. I shall write later
---
source Lettre vendue aux enchères en 2017 par Freeman's
---
© All images are copyright and protected by their respective owners, assignees or others.
copyright text by GinieLand.
13 février 2022
Lettre de deux pages écrite par Norma Jeane (Marilyn Monroe) à son amie Cathy (Catherine) Staub, non datée - cette lettre a été écrite vers fin 1945, car la jeune Marilyn y parle de son congé de son travail d'inspectrice de parachutistes chez Radioplane et du retour de Jim Dougherty.
Two-page letter written by Norma Jeane (Marilyn Monroe) to her friend Cathy (Catherine) Staub, undated - this letter was written around the end of 1945, because young Marilyn talks about her leave from her job as a parachute inspector at Radioplane and of Jim Dougherty's return.
Traduction de la lettre:
Jeudi.
Ma très chère Cathy,
merci pour ton petit mot doux, et pourquoi bien sûr je t'aime beaucoup ma chère, tu le sais. Si je semble parfois un peu négligente, c'est parce que je suis tellement occupée que je ne semble pas avoir le temps de rattraper ma correspondance, mais je promets qu'après cela, je ferai mieux, honnêtement je le ferai.
Jimmie est arrivé il y a environ trois semaines et tu peux imaginer à quel point j'étais ravie. Je souhaite seulement qu'il n'ait pas à repartir.
Jimmie et moi sommes allés à Big Bear Lake pendant une semaine et nous nous sommes bien amusés. J'espère que toi et Bud serez bientôt là parce que j'aimerais que vous le rencontriez tous les deux.
J'ai pris congé de Radioplane. Je te raconterai tout quand je te verrai chérie ou je t'écrirai plus tard. J'ai tellement de choses à faire que je ferais mieux de terminer pour l'instant mais j'écrirai bientôt.
Dis bonjour à Bud pour moi.
Avec amour,
Norma Jeane.

Letter transcription:
Thursday.
My dearest Cathy,
thank you for your sweet little note, why of course I like you dear very much, you know that. If I seem a little neglectful at times its because I'm so busy I don't seem to have any time to catch up on my correspondence, but I promise after this, I shall, do better, honestly I will.
Jimmie arrived about three weeks ago and you can imagine how thrilled I was. I only wish he didn't have to go back.
Jimmie and I went up to Big Bear Lake for a week and had a grand time I hope you and Bud will be down soon because I would love for you both to meet him.
I've been on leave of absence from Radioplane. I shall tell you all about it when I see you honey or I shall write to you later. I have so many things I have to do so I had better close for now but I shall write soon.
Tell Bud Hello for me.
Love,
Norma Jeane.
---
source Lettre vendue aux enchères en 2019 par Profiles in History "Hollywood: A Collector's Ransom Auction 109"
---
© All images are copyright and protected by their respective owners, assignees or others.
copyright text by GinieLand.

11 décembre 2016
Dress of black chiffon and sequins
robe de mousseline noire et paillettes
Cette longue robe de mousseline noire de soirée au buste seyant, aux manches et à la poitrine transparentes, à la taille haute, et à la jupe pailletée et ouverte jusqu'en haut des jambes est une création de Jean-Louis Berthault, surnommé Jean Louis.
Ce n'est pas une tenue de la garde robe personnelle de Marilyn; la robe appartient au département costume des studios de la Columbia.
This long black muslin evening dress with a flattering bust, transparent sleeves and chest, high waist, and sequined skirt open to the top of the legs is a creation of Jean-Louis Berthault, nicknamed Jean Louis.
It's not an outfit from Marilyn's personal wardrobe; the dress belongs to the costume department of Columbia studios.
---
La Robe portée par d'autres
The Dress worn by others
---
Cette robe est portée initialement dans une scène du film "The Dolly Sisters" avec Betty Grable et June Haver en 1945: une choriste et danseuse est vêtue de la robe; les costumes étaient des créations du designer Orry-Kelly -dont Jean-Louis était l'assistant.

This dress is worn initially in a scene from the film "The Dolly Sisters" with Betty Grable and June Haver in 1945: a chorister and dancer is dressed with the dress; the costumes were creations of the designer Orry-Kelly - of whom Jean-Louis was the assistant.
---
Marilyn et la robe
Marilyn and the gown

---
Marilyn Monroe porte la robe dans le film de la Columbia Ladies of the Chorus (Les Reines du Music-Hall), tourné en mai/juin 1948, dans une scène de chant et de danse sur la chanson "Every Baby Needs a Da-da-daddy". Elle porte cette robe sexy avec des bas résilles noirs, qui ajoutent un effet de sensualité burlesque.
Tous les costumes des scènes de danse du film sont des créations de Jean Louis. Cependant, il ne les a pas créé pour Marilyn -ni pour le film- mais les vêtements ont été empruntés dans le département costumes de la Columbia, pour qui Jean Louis travaillait.


captures "Every baby needs a daddy"; scene "Ladies of the Chorus"


photos "Ladies of the Chorus"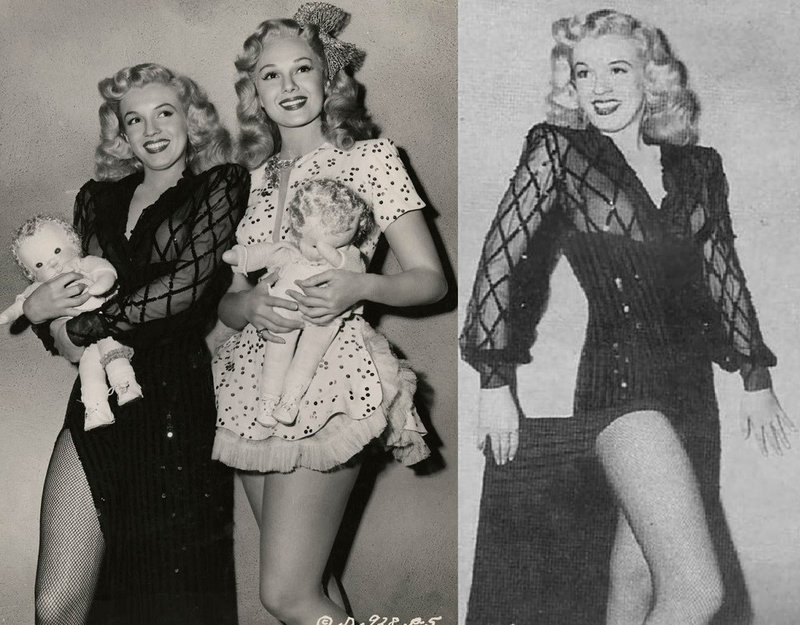 Marilyn Monroe sur le tournage de "Ladies of the Chorus"
Marilyn Monroe wears the dress in the Columbia film Ladies of the Chorus, shot in May/June 1948, in a singing and dancing scene to the song "Every Baby Needs a Da-Da -Daddy". She wears this sexy dress with black fishnet stockings, which add a burlesque sensuality effect.
All the costumes for the dance scenes in the film are creations by Jean Louis. However, he did not create them for Marilyn -nor for the film- but the clothes were borrowed from the costume department of Columbia, for which Jean Louis worked.

Portraits publicitaires de Marilyn pour "Ladies of the Chorus" par le photographe Ed Cronenweth
Publicity portraits of Marilyn for "Ladies of the Chorus" by photographer Ed Cronenweth
---
Il est étonnant de découvrir qu'un mois avant de tourner le film pour la Columbia, Marilyn avait emprunté la robe aux studios pour une représentation théâtrale en mars et avril 1948 pour le compte de leur concurrent - la Twentieth Century Fox- dans un showcase au "Fox Studio Club Little Theater".
It is surprising to discover that a month before shooting the film for Columbia, Marilyn had borrowed the dress from the studios for a theatrical performance in March and April 1948 for their competitor - Twentieth Century Fox - in a showcase at the Fox Studio Club Little Theater.

---
© All images are copyright and protected by their respective owners, assignees or others.
copyright text by GinieLand.

Enregistrer
Enregistrer
Enregistrer
Enregistrer
Enregistrer
Enregistrer
Enregistrer
30 mai 2010
Photographies de Norma Jeane en 1945, sans doute une commande de l'agence Blue Book, peut être destinée au catalogue de vente par correspondance "Montgomery Ward Catalogue". Elle porte deux maillots de bain deux pièces qui doivent lui appartenir (un à rayures et un bicolore avec un motif d'oiseau) car elle les portera à nouveau dans plusieurs autres séances photos.
Photographs by Norma Jeane in 1945, probably commissioned by the Blue Book agency, maybe for the "Montgomery Ward Catalog" a mail order catalog. She wears two two-piece swimsuits that must be her own (one in stripes and one in two-tone with a bird motif) as she will be wearing them again in several more photoshoots.

---
Studio Farr-Hueth
Pico Boulevard, Los Angeles
Photographe: Potter Hueth

---
Studio H.Maier
---
All photos are copyright and protected by their respective owners.
copyright text by GinieLand.
29 mai 2010
Marilyn Monroe, encore jeune mannequin sous le nom de Norma Jeane pose pour des photographies publicitaires en 1945 - photographies de Potter Hueth.
Marilyn Monroe, still a young model under the name of Norma Jeane, poses for publicity photographs in 1945 - photographs of Potter Hueth.
---
- En Studio -
In Studio
---
Studio Farr-Hueth, Pico Boulevard, Los Angeles
du nom des photographes Potter Hueth / Bob Farr
from the name of the photographers Potter Hueth / Bob Farr
---
Norma Jeane et un chien, un danois
Norma Jeane and a dog, a dane
---
- À la ferme -
At the farm
---
Norma Jeane et son panier à légumes
Norma Jeane and her vegetable basket
---
Norma Jeane et un dalmatien
Norma Jeane and a dalmatian
- Cette photographie avec le dalmatien
a été vendue aux enchères (Julien's) avec le crédit
du photographe Joe Jasgur, ce qui est une erreur -
- This photograph with the Dalmatian
was auctioned (Julien's) with the estate
by photographer Joe Jasgur, which is a mistake -
---
- Magazines -
Télérama - 03/07/1985 - FRANCE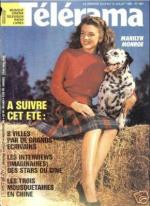 ---
Norma Jeane dans la paille avec un dindon
Norma Jeane in the straw with a turkey
- photographie accréditée à tort au photographe Joe Jasgur -
c'est une erreur car Jasgur a rencontré Marilyn en mars 1946

---
- À la terrasse d'une villa -
On the terrace of a villa

---
Norma Jean en bikini rayé avec vue sur la plage
A la Villa de Leon (construite par Leon Kauffman),
avec vue sur le littoral de Topanga en arrière-plan
Norma Jean in a striped bikini overlooking the beach
At the Villa de Leon (built by Leon Kauffman°
and the view of Topanga coastline in the background.

- photographies créditées sous les noms des photographes Joe Jasgur ou Bruno Bernard
- ils ont aussi pris Marilyn vêtue du même maillot de bain, mais en 1946 -

- photographs credited under the names of the photographers Joe Jasgur or Bruno Bernard
- they also took Marilyn wearing the same swimsuit, but in 1946 -
---
- Magazines -
Laff - 06/1946 - USA
Damernas Varld - 1947 - Suede

---
All photos are copyright and protected by their respective owners.
copyright text by GinieLand.
Vers septembre 1945, l'agence de mannequin BlueBook filme ses recrues mannequins à l'Ambassador Hotel de Los Angeles où se trouve les bureaux de l'agence: Norma Jeane Dougherty défile avec ses propres vêtements (un pull rouge avec un long collier de perles, et en maillot de bain deux pièces). Séquence filmée en couleur par Leo Caloia.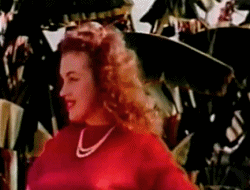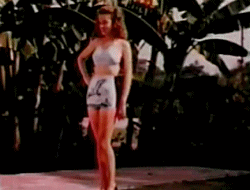 Circa September 1945, the BlueBook Modeling Agency films its model recruits at the Ambassador Hotel in Los Angeles, where the agency's offices are located: Norma Jeane Dougherty parades wearing her own clothes (a red sweater with a long pearl necklace, and in a two-piece bathsuit). Footage filmed in color by Leo Caloia.
---
- captures "Pull Rouge" / "Red Sweater" -
---
- captures "Maillot de bain" / "Bathing suit" -
---
- video en couleur -


- video en noir et blanc (à 04min 28sec) -

---
© All images are copyright and protected by their respective owners, assignees or others.
copyright text by GinieLand.
26 mai 2010
Le 18 mai 1945 Norma Jeane pose pour le photographe M.O Schwartz
On May 18, 1945 Norma Jeane poses for photographer M.O Schwartz
---
Autorisation d'utilisation de la photographie
droit d'auteur cédé au photographe
signée par Norma Jeane
Authorization to use the photograph
copyright assigned to the photographer
signed by Norma Jeane
---
All photos are copyright and protected by their respective owners.
copyright text by GinieLand.
17 mai 2010
Norma Jeane au printemps 1945
Photographie de John Randolph
Norma Jeane in Spring 1945
Photographer: John Randolph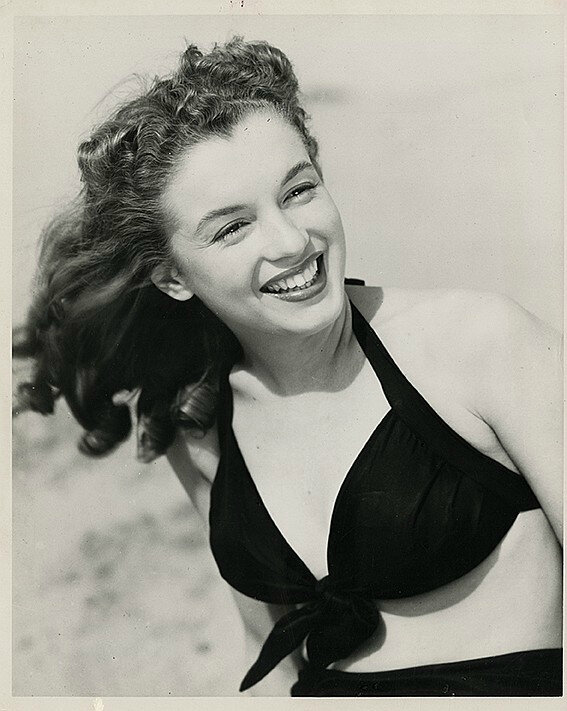 ---
All photos are copyright and protected by their respective owners.
copyright text by GinieLand.
22 juillet 2007
Andre De Dienes
---
Lot n°144 : photo d'André de Dienes de Marilyn Monroe ; prise en 1945, tirage vers 1960. Enchère du 16/06/07 , Mise à prix: $4,000.00 (estimation: US $4,000.00 - US $6,000.00)
---
Lot n°145 : photo d'André de Dienes de Marilyn Monroe ; prise en 1945, à Capistrano Mission, tirage vers 1960. Enchère du 16/06/07 , Mise à prix: $4,000.00 (estimation: US $4,000.00 - US $6,000.00)
---
Lot n°146 : photo d'André de Dienes, de Marilyn Monroe qui s'appelait alors Norma Jeane Dougherty; prise en 1945, à Paradise Cove, tirage vers 1960. Enchère du 16/06/07 , Mise à prix: $2,000.00 (estimation: US $2,000.00 - US $4,000.00)
---
Lot n°147 : photo d'André de Dienes, prise en 1945, tirage vers 1960. Enchère du 16/06/07 , Mise à prix: $3,000.00 (estimation: US $3,000.00 - US $5,000.00)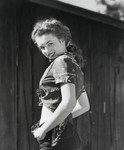 ---
Lot n°148 : photos montage d'André de Dienes, prises en 1946. Enchère du 16/06/07 , Mise à prix: $4,000.00 (estimation: US $4,000.00 - US $6,000.00)
---
Lot n°149 : photo d'André de Dienes, prise en 1945 , tirage vers 1960. Enchère du 16/06/07 , Mise à prix: $4,000.00 (estimation: US $4,000.00 - US $6,000.00)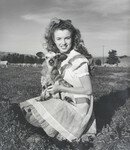 ---
Lot n°150 : photo d'André de Dienes, prise en 1945, tirage vers 1960. Enchère du 16/06/07 , Mise à prix: $3,000.00 (estimation: US $3,000.00 - US $5,000.00)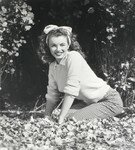 ---
Lot n°151 : photo d'André de Dienes, prise en 1945, tirage vers 1960. Enchère du 16/06/07 , Mise à prix: $3,000.00 (estimation: US $3,000.00 - US $5,000.00)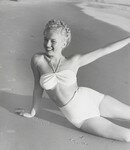 ---
Lot n°152 : photo d'André de Dienes, prise en 1945, tirage vers 1960. Au dos de la photo, annotation de Shirley de Dienes: "Marilyn posed here with no make-up." Enchère du 16/06/07 , Mise à prix: $3,000.00 (estimation: US $3,000.00 - US $5,000.00)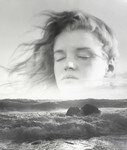 ---
Lot n°153 : photo d'André de Dienes, prise en 1946, tirage vers 1960. Enchère du 16/06/07 , Mise à prix: $2,000.00 (estimation: US $2,000.00 - US $4,000.00)
---
Lot n°154 : photo montage d'André de Dienes, prises en 1949. Enchère du 16/06/07 , Mise à prix: $4,000.00 (estimation: US $4,000.00 - US $6,000.00)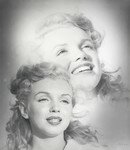 ---
Lot n°155 : photo montage d'André de Dienes, prises en 1949, tirage vers 1960. Enchère du 16/06/07 , Mise à prix: $2,000.00 (estimation: US $2,000.00 - US $4,000.00)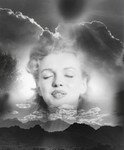 ---
Lot n°156 : photo d'André de Dienes, prise en 1949 . Enchère du 16/06/07 , Mise à prix: $4,000.00 (estimation: US $4,000.00 - US $6,000.00)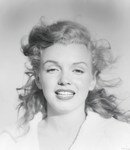 ---
Lot n°157 : photo d'André de Dienes, prise en 1949. Enchère du 16/06/07 , Mise à prix: $3,000.00 (estimation: US $3,000.00 - US $5,000.00)
---
Lot n°158 : photo d'André de Dienes, prise en 1949, tirage vers 1960. Enchère du 16/06/07 , Mise à prix: $3,000.00 (estimation: US $3,000.00 - US $5,000.00)
---
Lot n°159 : photo d'André de Dienes, prise en 1949, tirage vers 1960. Enchère du 16/06/07 , Mise à prix: $2,000.00 (estimation: US $2,000.00 - US $4,000.00)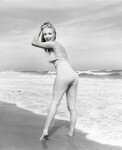 ---
Lot n°160 : photo d'André de Dienes, prise en 1949 sur la plage Tobey Beach à Long Island -New York-. Enchère du 16/06/07 , Mise à prix: $4,000.00 (estimation: US $4,000.00 - US $6,000.00)
---
Lot n°161 : photo d'André de Dienes, prise en 1953, tirage vers 1960. Enchère du 16/06/07 , Mise à prix: $2,000.00 (estimation: US $2,000.00 - US $4,000.00)
---
Lot n°162 : photo d'André de Dienes, prise en 1953 au Bel Air Hotel , tirage vers 1960. Enchère du 16/06/07 , Mise à prix: $4,000.00 (estimation: US $4,000.00 - US $6,000.00)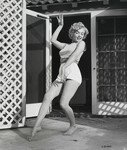 ---
Lot n°163 : photo d'André de Dienes, prise en 1953 , tirage vers 1960. Enchère du 16/06/07 , Mise à prix: $2,000.00 (estimation: US $2,000.00 - US $4,000.00)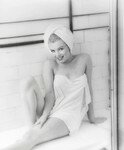 ---
Lot n°164 : photo d'André de Dienes, prise en 1953 , tirage vers 1960, édition limitée de 50 tirages. Enchère du 16/06/07 , Mise à prix: $4,000.00 (estimation: US $4,000.00 - US $6,000.00)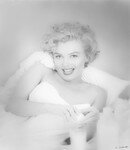 ---
Lot n°165 : l'appareil photographique Rolleiflex camera , utilisé par le photographe André de Dienes lors de la la séance photos avec Marilyn en 1949 sur la plage de Tobey Beach . Provenance: des ffaires personnelles d'Andre de Dienes. Enchère du 16/06/07 , Mise à prix: $15,000.00 (estimation: US $16,000.00 - US $18,000.00)
---
Lot n°166 : photo d'André de Dienes, prise en 1949 sur la plage Tobey (Jones) Beach à Long Island -New York- édition limitée de 50 tirages. Enchère du 16/06/07 , Mise à prix: $400.00 (estimation: US $600.00 - US $800.00)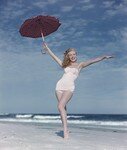 ---
Lot n°167 : photo d'André de Dienes, prise en 1949 sur la plage Tobey (Jones) Beach à Long Island -New York- édition limitée de 50 tirages. Enchère du 16/06/07 , Mise à prix: $400.00 (estimation: US $600.00 - US $800.00)
---
Lot n°168 et 175 : photo d'André de Dienes, prise en 1949 sur la plage Tobey (Jones) Beach à Long Island -New York- édition limitée de 50 tirages. Enchère du 16/06/07 , Mise à prix: $400.00 (estimation: US $600.00 - US $800.00)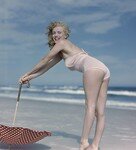 ---
Lot n°169 : photo d'André de Dienes, prise en 1949 sur la plage Tobey (Jones) Beach à Long Island -New York- édition limitée de 50 tirages. Enchère du 16/06/07 , Mise à prix: $400.00 (estimation: US $600.00 - US $800.00)
---
Lot n°170 : photo d'André de Dienes, prise en 1949 sur la plage Tobey (Jones) Beach à Long Island -New York- édition limitée de 50 tirages. Enchère du 16/06/07 , Mise à prix: $400.00 (estimation: US $600.00 - US $800.00)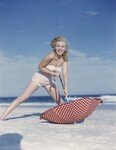 ---
Lot n°171 : photo d'André de Dienes, prise en 1949 sur la plage Tobey (Jones) Beach à Long Island -New York- édition limitée de 50 tirages. Enchère du 16/06/07 , Mise à prix: $400.00 (estimation: US $600.00 - US $800.00)
---
Lot n°172 et 174 : photo d'André de Dienes, prise en 1949 sur la plage Tobey (Jones) Beach à Long Island -New York- édition limitée de 50 tirages. Enchère du 16/06/07 , Mise à prix: $800.00 (estimation: US $1,000.00 - US $2,000.00)
---
Lot n°173 : photo d'André de Dienes, prise en 1949 sur la plage Tobey (Jones) Beach à Long Island -New York- édition limitée de 50 tirages. Enchère du 16/06/07 , Mise à prix: $400.00 (estimation: US $600.00 - US $800.00)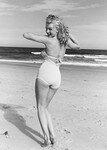 ---
Lot n°176 : l'ombrelle rouge à poids blancs utilisée par Marilyn Monroe en 1949 pour la séance photos d'André de Dienes sur la plage de Tobey Beach. Enchère du 16/06/07 , Mise à prix: $15,000.00 (estimation: US $16,000.00 - US $18,000.00)