20 octobre 2011
Hometown Girl :
A Chronological Photo Guide of Marilyn Monroe
Related Los Angeles Area Addresses
From 1923 to 1962 with 250 Listings
Illustrated with Over 700 Images
Biographie et Photographies
Auteurs: Eric Monroe Woodard et David Marshall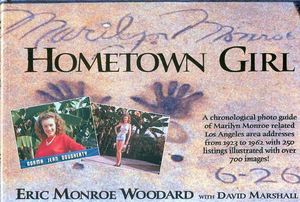 Date de sortie: 2004
Broché 182 pages
Langue: anglais
Éditeur: HG Press
Prix éditeur: ?? Euros
Ou le commander ? sur amazon (actuellement indisponible)

Présentation: Un livre apparemment indispensable pour connaître tous les lieux fréquentés par Marilyn à Los Angeles; à avoir si vous planifiez un voyage à Los Angeles pour visiter ces lieux !

---
Vous avez le livre ? Do you have the book ?
Apportez votre critique, votre avis ou votre note (/10)
Gives your opinion, review or note (/10)
03 septembre 2011
A Different view of Marilyn
Biographie
Auteur: Al Carmen Guastafeste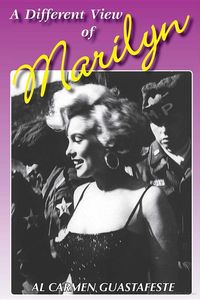 Date de sortie: janvier 2004
Broché 380 pages
Langue: anglais
Éditeur: Trafford Publishing
ISBN-10: 1412016908
ISBN-13: 978-1412016902
Prix éditeur: 19,42 Euros
Ou le commander ? sur amazon
Description: February 14, 2004 marks the 50th anniversary of our tour of Korea. For one week my musical abilities (uninterupted by military service) and her meteoric rising star power combined in front of more than one hundred thousand service persons. The stuff we shared, and how we got there, and moved onward, are the subjects of this memoir.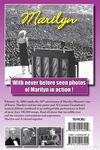 NB: Livre écrit par l'un des musiciens qui faisait parti de l'orchestre Anything Goes qui accompagna Marilyn lors de sa tournée en Corée du Sud. Il livre une biographie de sa vie, et un chapitre entier sur Marilyn.
Vous avez le livre ?
Apportez votre critique, votre avis ou votre note (/10)
17 février 2011
La chanteuse américaine Christina Aguilera est une admiratrice de Marilyn Monroe et elle s'est ainsi déjà mise dans la peau de son idole le temps d'une séance photo, d'un vidéo clip, ou lors de cérémonies.

* * * * *

En Novembre 2002, en cover du magazine "Rolling Stone"
une photo inspirée de la séance de Marilyn par Tom Kelley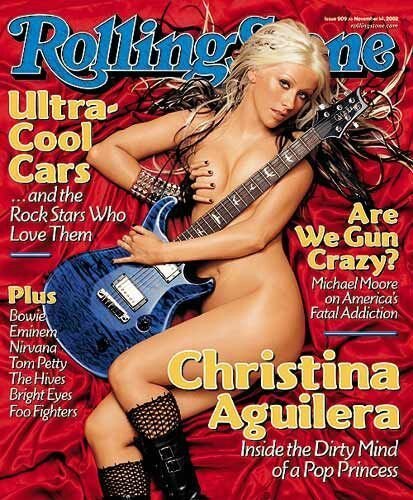 * * * * *

En 2004, aux MTV Video Music Awards
* * * * *

Publicité pour son parfum 'X Pose' en 2004:
Christina porte une robe qui ressemble beaucoup
à celle que portait Marilyn en 1952 (à droite)

> video


* * * * *

En Août 2006, pose pin-up fifties pour la cover de "Rolling Stone"

* * * * *

En juin 2006, pour le magazine GQ
Christina reprend des poses célèbres de Marilyn:

de la séance "Bed Sitting de Bert Stern...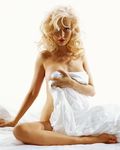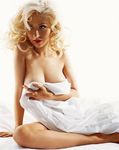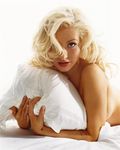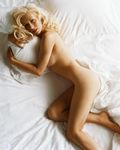 ...aux séances de Marilyn par Earl Moran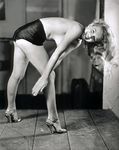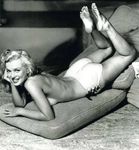 * * * * *

Une autre pose inspirée de la séance de Bert Stern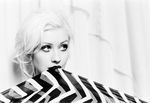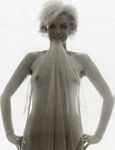 * * * * *

En juin 2010, publicité pour son parfum Royal Desire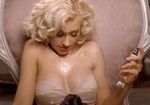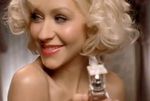 * * * * *
11 juin 2009
Marilyn Monroe en couverture
du magazine italien L'EUROPEO
| | | |
| --- | --- | --- |
| décembre 1955 | | |
| juillet 1959 | avril 1960 | |
| 18 septembre 1960 | novembre 1960 | |
| 25 janvier 1961 | mars 1961 | décembre 1961 |
| | août 1962 | février 1964 |
| juillet 1973 | 2004 | novembre 2007 |
11 novembre 2007
---
© All images are copyright and protected by their respective owners, assignees or others.
07 novembre 2007
serie 1
---
serie 2
---
serie 3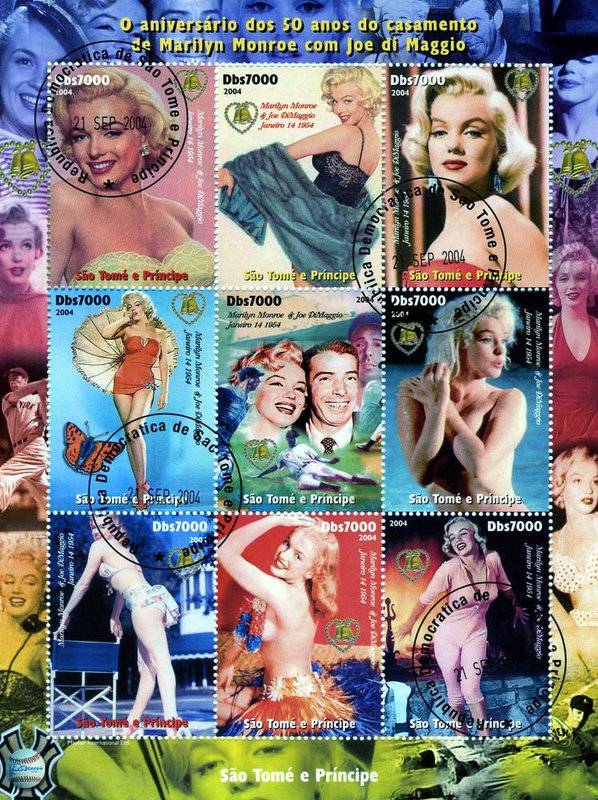 ---
serie 4
---
serie 5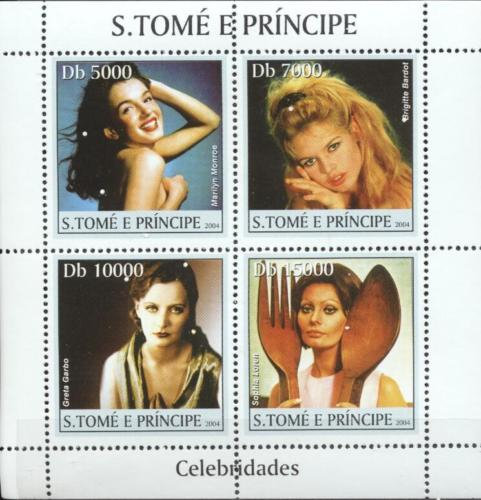 ---
© All images are copyright and protected by their respective owners, assignees or others.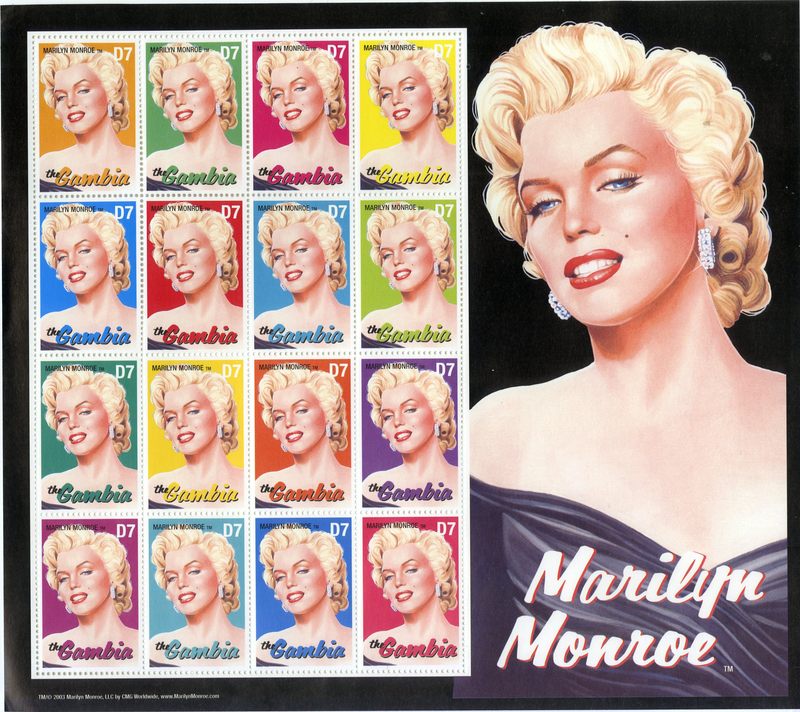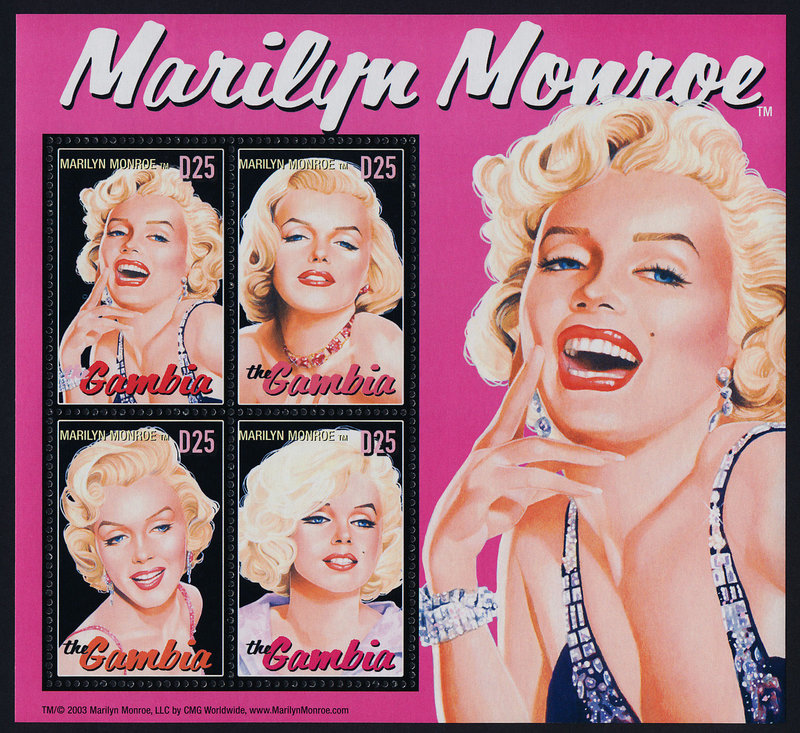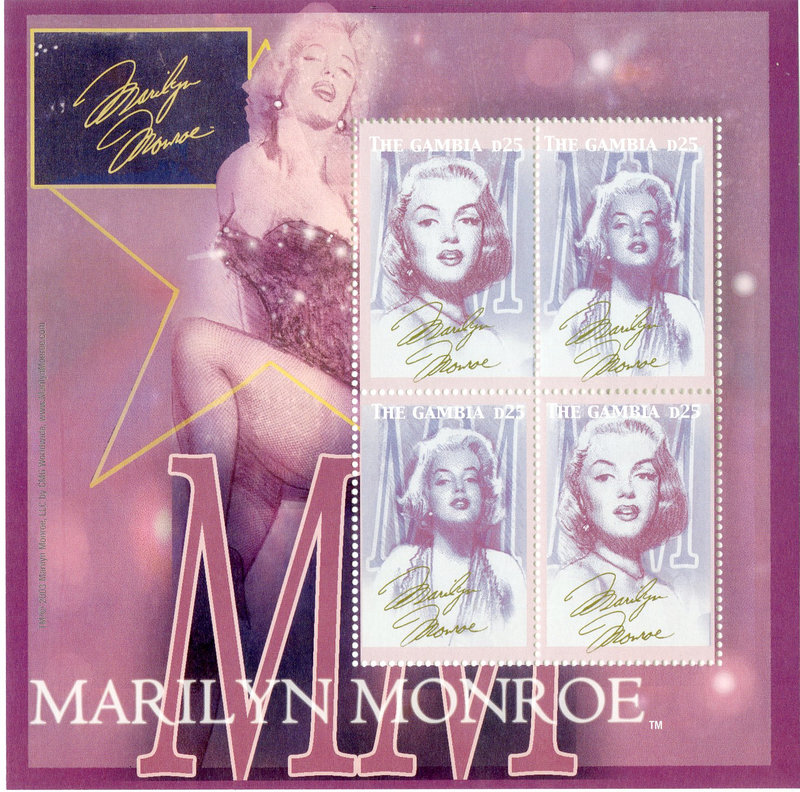 ---
© All images are copyright and protected by their respective owners, assignees or others.
06 novembre 2007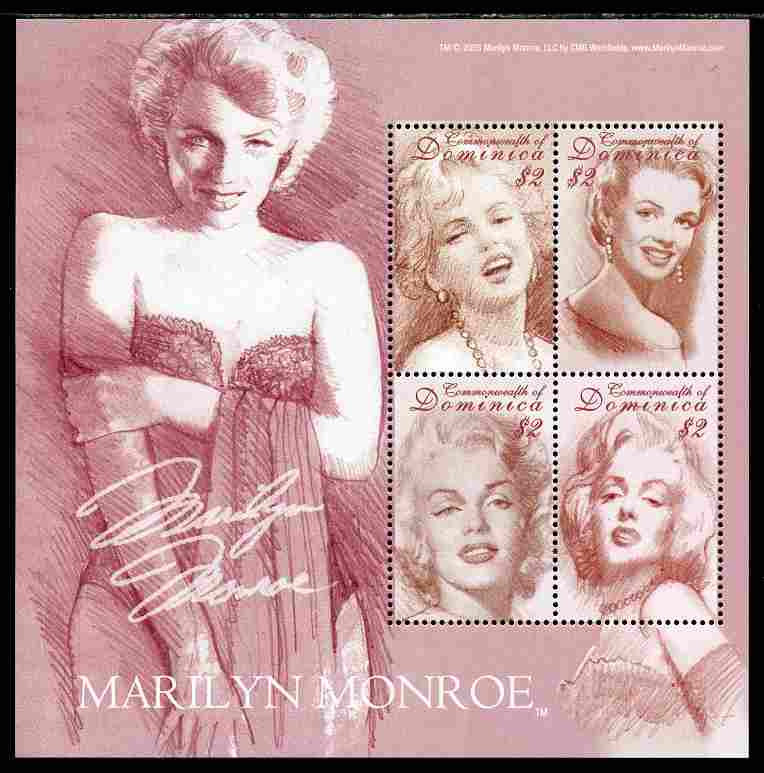 ---
© All images are copyright and protected by their respective owners, assignees or others.
Norma Jean - Marilyn Monroe - 1945
Livre de photographies
Auteur: William Carroll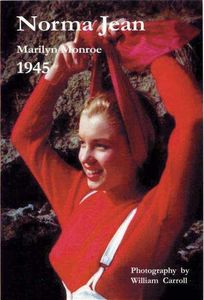 Prix éditeur: 10.93 Euros
Date de sortie: 30 avril 2004
Broché: 52 pages
Editeur : Coda Publications
Langue : Anglais
ISBN-10: 0910390711
ISBN-13: 978-0910390712
Ou le trouver ? sur Amazon.fr
Book Description / Description du Livre
A most unusual book of twenty long unseen photographs of Norma Jeane Dougherty, taken in 1945, a few years before she emerged as Marilyn Monroe. Enjoy this lovely lady as she gracefully poses for informal yet stimulating pictures on the beach north of Santa Monica, California. All in black and white in this remarkable collection of memorabilia at its best. In this book is a multi-page report of the entire day and the photo techniques used. These pictures represent her first commercial modeling assignment.
(résumé en français: Livre avec 20 photographies inconnues de Norma Jeane Dougherty, prises en 1945, quelques années avant qu'elle devienne Marilyn Monroe. Prenez plaisir à découvrir cette adorable dame avec ses poses gracieuses sur une plage du nord de Santa Monica en Californie. Tous ces noir et blanc réunis dans ce livre de collection; ainsi que le rapport de cette journée entière et des techniques utilisées. Ces photos représentent le premier accord commercial de Norma Jean en tant que modèle.)

About the author / A propos de l'Auteur
William Carroll hired Norma Jeane for this one-day shoot at the beach for the sum of $20. Over 100 pictures were taken on Kodachrome film using a Mercury II camera. The best of these were used for a modest advertising campaign sponsored by Carroll's small chain of camera service shops. Carroll has photographed much of the western world and continues active in the field of video documentaries.
(résumé en français: William Carroll embaucha Norma Jean pour une journée de photos à la plage pour la somme de 20 dollars. Près de 100 photos ont été prises par un appareil photo Mercury II utilisant une pellicule Kodachrome. Les meilleures de ces photos furent utilisées pour une modeste campagne publicitaire sponsorisé par la chaîne de magasins de Carroll. Carroll a beaucoup photographié des pays de l'Ouest et continue activement dans la spécialité de documentaires vidéos.)
---
* L'Avis d'un lecteur (posté sur amazon)
Fan de Marilyn depuis plus de 20 ans, j'ai sauté sur l'occasion en achetant ce livre regroupant des photos prises par W.Carroll... Très décue par la qualité du livre alors que ces photos existent en couleur et en meilleure qualité... On dirait un vulgaire journal quotidien! Dommage de dévaloriser ainsi la qualité du travail effectué à l'époque et il faut tout de meme le reconnaitre la rareté de certaines des photos présentes dans ce livre... A quand un vrai livre relié avec de vraies photos ?
* Mon Avis en Bref... La plupart des acheteurs de ce livre ont été considérablement déçu de par la qualité médiocre des photographies, car celles-ci ayant été réalisées en couleur, elles ont été publiées en noir et blanc et de plus, dans une très mauvaise résolution d'image !
---
Vous aussi, donnez votre avis
en cliquant sur commentaires...
28 juillet 2007
Marilyn and Friends
Auteur: collectif
Edition: Alinari
Prix éditeur: 35,00 Euros
Date de sortie: 25 octobre 2004
Relié: 159 pages
Editeur : Alinari
Collection : Divers
Langue : Anglais
ISBN-10: 8872924650
ISBN-13: 978-8872924655
Ou le trouver ? Sur Amazon.fr
Feuilletez quelques pages sur GoogleLivres
Description: Ce livre offre une collection de 140 photographies, dont beaucoup n'ont jamais été publiées, de stars célèbres et de leurs amis. Les photographes sont Sam Shaw et son fils, Larry. Sam Shaw rencontra pour la première fois Marilyn en 1951 et prit les poses les plus célèbres de la star. Il fut le créateur de la photo de la célèbre séquence de Marilyn dans Sept ans de reflexion, avec sa jupe blanche qui virevolte par l'air de la bouche de métro. En 1958, Larry devient l'assistant de son père et lui aussi, prit des clichés célèbres de stars de cinéma. Cette collection est représente les archives d'une famille et le reflet de l'ésprit d'une époque: le Hollywood des années 1950, Rome et Paris. Outre Marilyn, figurent des clichés de Romy Schneider, Ursula Andress, Anthony Quinn, Geraldine Chaplin, Twiggy, Marcello Mastroianni, Françoise Dorléac...

---
Vous avez le livre ?
Donnez votre avis en cliquant sur commentaires...