10 novembre 2023
---
© All images are copyright and protected by their respective owners, assignees or others.
02 décembre 2022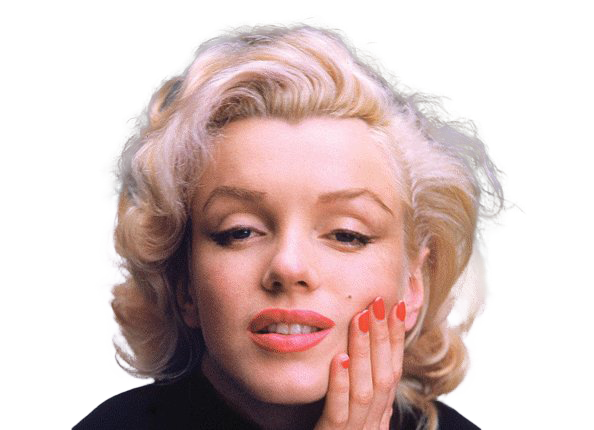 ---
© All images are copyright and protected by their respective owners, assignees or others.
24 novembre 2012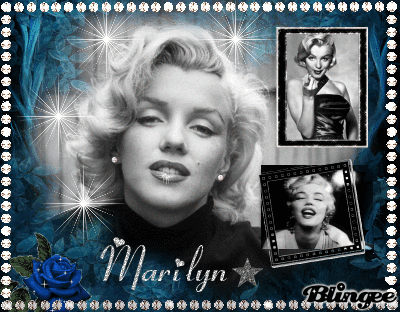 gif > source blingee.com
02 décembre 2011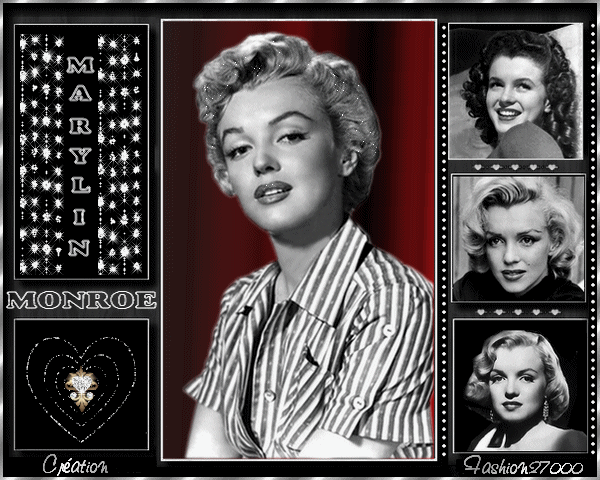 > du blog chezmanima
22 septembre 2010
08 juin 2010
Alfred Eisenstaedt
(1898 - 1995)
photographe américano-germanique
Considéré comme le maître du photo-journalisme, Alfred Eisenstaedt, surnommé Eisie, est né le 6 décembre 1898 dans une famille juive en Prusse, qui s'installa à Berlin en 1906. Alfred Eisenstaedt a servi dans l'artillerie de l'armée allemande pendant la première guerre mondiale. Il commenca à travailler en tant que photographe indépendant pour le Berliner Tageblatt, puis devint un photographe professionnel en 1929. Mais suite à l'oppression exercée sur les juifs par les nazis, Eisenstaedt quitte son pays et émigre aux Etats-Unis en 1935, et s'installa dans le quartier du Queens à New York, où il y vécut jusqu'à la fin de sa vie. Il travailla pour le célèbre magazine Life de 1936 à 1972, et où ses photographies en firent 90 couvertures. Il est mort paisiblement dans son lit à l'âge de 96 ans, le 24 août 1995.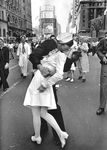 John Kennedy et Caroline ; V-J Day ; Sophia Loren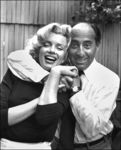 Parmi ses sujets célèbres photographiés figurent: la rencontre entre Hitler et Mussolini en Italie en 1934, Marlene Dietrich, Dagmar, John F. Kennedy, Jacquie Kennedy, Robert Kennedy, Martin Luther King, Winston Churchill, Sophia Loren, Marilyn Monroe, Bette Davis, Katherine Hepburn, Clark Gable, TS Eliot, Albert Einstein, Ernest Hemingway, la famille Clinton. Ainsi que de nombreux clichés d'anonymes, devenus des photos de référence: le patineur en 1932, le "V-J Day" à Times Square montrant un marin embrassant une infirmière le 14 août 1945.
Alfred Eisenstaedt photographia Marilyn Monroe lors d'une unique séance dans son appartement de Doheny Drive (Los Angeles) en mai 1953. >> Voir les photos de Marilyn par Alfred Eisenstaedt
>> sources web:
Bios d'Eisenstaedt -en anglais- sur wikipedia et ArtScene,
sa carrière à Life
Ses photos sur digitaljournalist et sur gallerym .

22 juin 2008
Marilyn Monroe photographiée par Alfred Eisenstaedt
chez elle, dans la cour de son appartement de Doheny Drive
en Mai 1953 - reportage photographique pour le magazine Life
"When I photographed Marilyn Monroe, I mixed up my cameras - one had black-and-white film, the other color. I took many pictures. Only two color ones came out all right. My favorite picture of Marilyn hangs always on the wall in my office. It was taken on the little patio of her Hollywood house." - Alfred Eisenstaedt.
- Marilyn & Stanley Flink, journaliste de Life -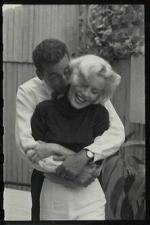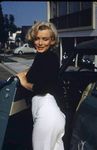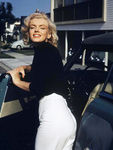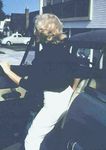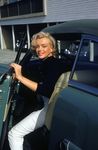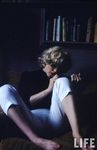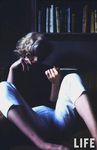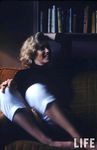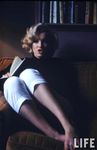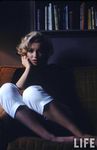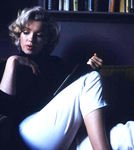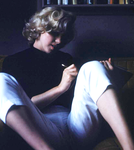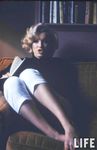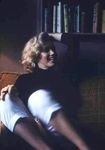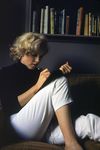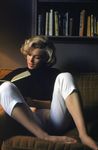 > Marilyn Monroe et Alfred Eisenstaedt

---