26 février 2017
Le 30 mai 1958, Marilyn Monroe sort de son appartement au 444 East 57th Street de New York. Avec Arthur Miller, ils portent un bouquet de fleurs et des valises qu'ils mettent dans une voiture puis ils partent.
On May, 30, 1958, Marilyn Monroe exited her apartment at 444 East 57th Street in New York. With Arthur Miller, they carry a large bouquet of flowers and luggages into a station wagon and then depart.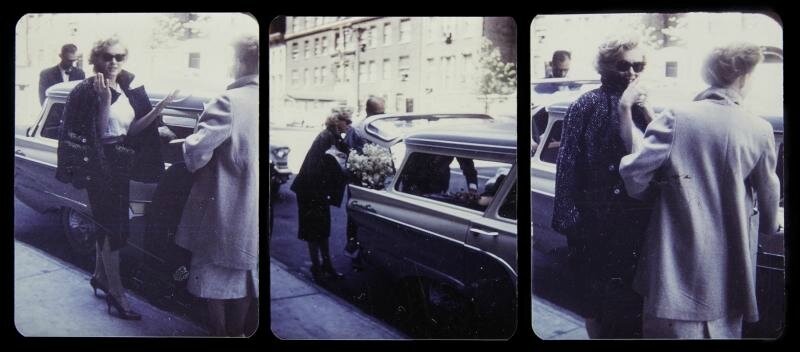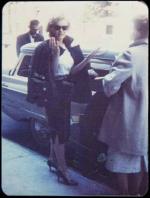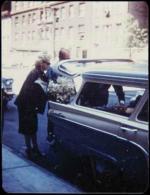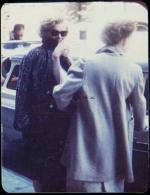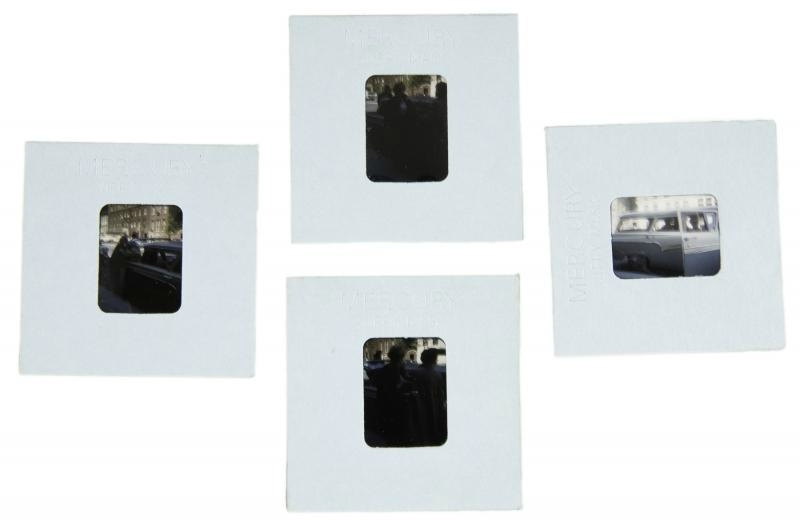 - de la collection de Frieda Hull, une fan des Monroe Six
-from the personal collection of Frieda Hull, one of the 'Monroe Six'

---
- captures (footage de Frieda Hull)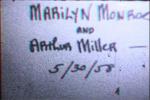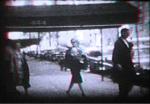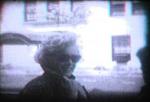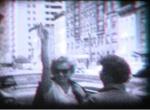 ---
© All images are copyright and protected by their respective owners, assignees or others.
copyright text by GinieLand.
Enregistrer
Enregistrer
20 janvier 2017
Yves Montand,
L'ombre au tableau
Année: 2015
Réalisation: Karl Zero, Daisy d'Errata
Pays: France
Durée: 59 min
Vingt-cinq ans après sa mort, Karl Zéro et Daisy d'Errata offrent un portrait fouillé et touchant d'Yves Montand, interrogeant les multiples facettes, glorieuses ou pathétiques, et les fêlures de la star.
Le timbre profond des "Feuilles mortes", l'air d'enfant vieilli de César et Rosalie, le cabotin sublime du Milliardaire… : dans la chanson comme au cinéma, Yves Montand a été immensément populaire, dépassant son statut de saltimbanque pour devenir, au côté de sa femme Simone Signoret, l'icône de toute une génération. Pourtant, rien n'aura été facile pour l'acteur, né Ivo Livi, disparu le 9 novembre 1991 à l'âge de 70 ans. Celui qui a débuté au cabaret, avant d'être repéré par Édith Piaf, aura passé sa vie à frôler le scandale amoureux tout en fonçant tête baissée dans tous les combats de son temps, quitte à se fourvoyer, du communisme encore stalinien au libéralisme bon teint.
Lignes de fuite
Pour ce deuxième numéro de leur collection après Charles Trenet, l'ombre au tableau, Karl Zéro et Daisy d'Errata interrogent les multiples facettes, glorieuses ou pathétiques, et les fêlures de la star Yves Montand. Le couple de réalisateurs met en évidence les lignes de fuite d'une existence et d'une personnalité complexes, que la célébrité a longtemps dérobées aux regards, à travers de nombreuses archives, pour certaines inédites ou oubliées, mais aussi des entretiens approfondis avec ses proches : Jean-Louis Livi, son neveu, le cinéaste Costa-Gavras, qui lui a donné ses rôles politiques les plus marquants, de L'aveu à Z, Bernard Kouchner, qui fut à la fois un compagnon politique et un ami, et l'animateur Benjamin Castaldi, fils de Catherine Allégret. Il évoque les attouchements dont cette dernière, fille de Simone Signoret, a dit avoir été victime, toute petite, de la part de son beau-père. Entre ombre et lumière, un portrait sans concession et pourtant émouvant.
>> Diffusé en France sur arte le 15 janvier 2017
---
Retranscription du passage lié à Marilyn Monroe:
(à 22min 20sec) (extrait d'une interview) journaliste: "On dit que vous allez partir prochainement pour les Etats-Unis, qu'est-ce que vous allez leur chanter ?"
Yves Montand: "La même chose que j'ai chanté à Moscou, la même chose qu'à Paris, pourquoi changer ?"
Evidemment, quand Montant part pour les Etats-Unis chanter à New York puis donner la réplique à Marilyn Monroe, on tremble pour Simone, car avec Yves, c'est toujours un peu: "n'importe où, n'importe comment, mon amour, jpeux pas faire autrement" (extrait d'une chanson de Montand).
(extrait d'une interview) journaliste: "Simone Signoret, expliquez-moi ce qui est arrivé à Yves Montand ?"
Simone Signoret: "Il est venu à New York, puis il a chanté, puis ça a marché. Et c'est de là que tout est parti."
C'est dans la plus célèbre émission de variétés de la télévision américaine, la Dinah Shore Show, que Yves Montand a emporté ce triomphe qui commenca par un dialogue. (extrait du sketch de Montand sur la prononciation du "h" en anglais dans l'émission "The Dinah Shore Chevy Show, 1959).
(extrait de l'émission The David Letterman Show, 19 mai 1987) David Letterman: "Quand vous avez fait vos débuts dans le cinéma américain, vous ne parliez pas anglais, n'est-ce pas ?"
Yves Montand: "J'étais comme ça, comme maintenant je veux dire."
David Letterman: "Vous avez travaillé avec Marilyn Monroe. Il y avait... Je ne sais même pas comment aborder ce thème. Mais... parfois, un homme et une femme, tournant un film ensemble, en tant que co-stars... Vous voyez... ce que je veux dire. Vous n'aviez pas besoin de traducteur pour ça ?"
Yves Montand: "Très juste... très juste, très juste... Non... c'était un film agréable."
En vérité, Marilyn fut plus une foucade, une aventure digne du guiness-book dont il se vanterait plus tard auprès de ses amis, qu'un véritable amour. Aux Etats-Unis, il oublie donc un temps la cause du peuple et les masses laborieuses. Le grand soir a bien lieu, mais dans les bras de Marilyn Monroe, sous l'oeil impavide de Simone.
Benjamin Castaldi (petit-fils de Simone Signoret): "Il m'a fait des confidences sur beaucoup de choses. Marilyn n'est pas un secret, mais c'est vrai que quand il vous raconte Marilyn, on a l'impression que ce n'était pas de sa faute. Elle est arrivée, elle a vraiment insisté, et il s'est dévoué". (sur un ton moqueur).
voix d' Yves Montand: "C'est à dire que si j'avais pu l'éviter, je l'aurai évitée, j'ai pas pu l'éviter, ben bon, jme demande d'ailleurs, si un homme normalement constitué et sain d'esprit et de corps aurait pu résister à rester trois mois seul dans -puisqu'on en parle- dans les bras de mademoiselle Marilyn Monroe. Je ne crois pas, hein. Je crois que c'est difficile."
Benjamin Castaldi : "Je pense c'était un séducteur, c'est à dire qu'il ne pouvait pas s'empêcher quand il croisait une femme de ne pas rentrer dans un processus de séduction. Mais toutes les femmes, c'est à dire n'importe quelle femme. Jpense qu'il avait ce besoin, animal peut être, de provoquer, de déclencher, la séduction, et plus si affinités."
(extrait interview) voix de Patrick Poivre d'Arvor: "Yves Montand, est-ce qu'il vous est arrivé de faire de la peine à Simone Signoret ?"
Yves Montand: "Oui, beaucoup. Oui... beaucoup. Elle a été parfaite, je ne voudrais pas revenir là-dessus, parce que ça me gêne mais... elle a été très très bien."
(extrait d'une interview) Yves Montand: "Je crois que les plus belles pages que j'ai pu lire sur Marilyn, c'est finalement Simone qui les a écrites. Parce qu'elle dit exactement ce qu'était Marilyn, d'une façon formidable, avec grande tendresse et d'une grande agilité, ce qui est très bien."
Benjamin Castaldi : "Avoir été cocufiée aux yeux et à la vue de la terre entière, pas aux yeux de tous, mais de la terre entière, je ne sais pas ce qui s'est passé après entre eux, je ne sais pas comment ça s'est réglé. Ma grand-mère a balayé tout ça de façon très intelligente en disant 'Vous connaissez beaucoup d'hommes qui n'auraient pas succombé à Marilyn'".
(extrait d'une interview) journaliste: "C'est vrai dans le fond, on est tellement habitué de vous voir ensemble, c'est à en oublier à quel point vous étiez unique. C'est assez rare."
Simone Signoret: "C'est gentil ce que vous dîtes."
journaliste: "Est-ce que par hasard, vous vous aimeriez ?"
Simone Signoret: "On s'aime et on s'aime bien. On s'aime bien et on s'aime."
Montand fait montre d'un sixième sens fascinant pour noyer le poisson.
(extrait d'une interview) Yves Montand: "Simone est contente, à la minute où elle se réveille, où elle se couche. Elle lit un bouquin, elle est ravie, elle va faire une course, elle est ravie, elle rencontre quelqu'un, elle est ravie, elle boit un scotch, elle est ravie. Elle est contente, tandis que moi, je ne joue pas l'enthousiasme, elle est enthouasiaste".
---
© All images are copyright and protected by their respective owners, assignees or others.

Enregistrer
Enregistrer
15 janvier 2017
The Lost Footage of Marilyn Monroe
That film image of Ms. Monroe's skirt rising high in a gust of air? It's a reshoot of a discarded and more risqué scene seldom seen until now.

published in January 13, 2017
by HELENE STAPINSKIJAN
en ligne sur nytimes.com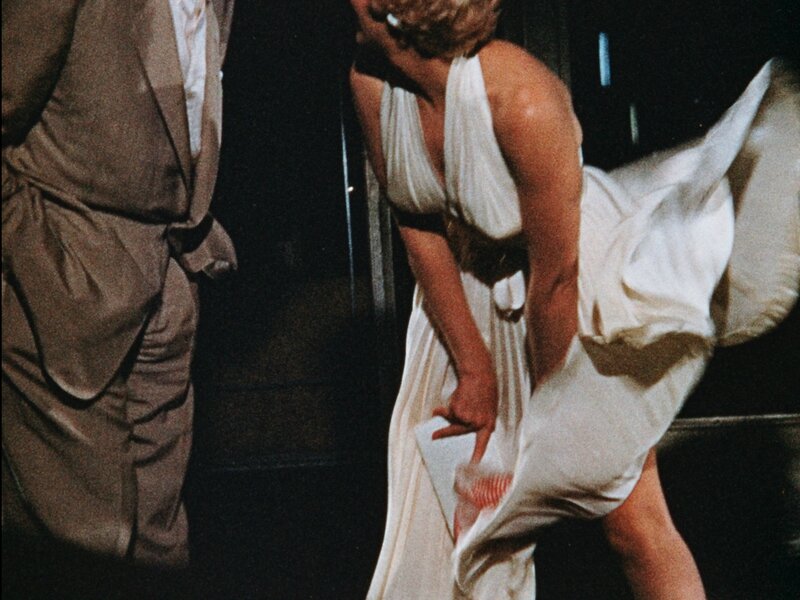 A still of Marilyn Monroe filming "The Seven Year Itch" on the Upper East Side from the found footage of Jules Schulback, a furrier and avid taker of home movies.
Credit Jules Schulback, via Bonnie Siegler
It happened one night in the late summer of 1954.
Jules Schulback, a New York furrier and taker of home movies, heard that Marilyn Monroe would be on the Upper East Side of Manhattan filming scenes again for her new picture, "The Seven Year Itch." Two days earlier, Mr. Schulback had taken footage of her with his 16-millimeter Bolex movie camera around the corner from his townhouse apartment.
So he grabbed the camera — the one usually used for family picnics and parades and the stuff of everyday life — and headed over to the subway grate in front of Wright's Food shop, just down the street from the Trans-Lux movie theater on Lexington Avenue and 52nd Street.
Though it was around 1 a.m., a large crowd had already gathered, mostly newspaper photographers and curious men waiting to see Marilyn. The movie studio and the director, Billy Wilder, had counted on this, inviting the press and the public to drum up buzz for the new movie, which starred Ms. Monroe as "the Girl Upstairs," who entices a middle-aged executive, played by Tom Ewell, while his wife is away with the kids for the summer.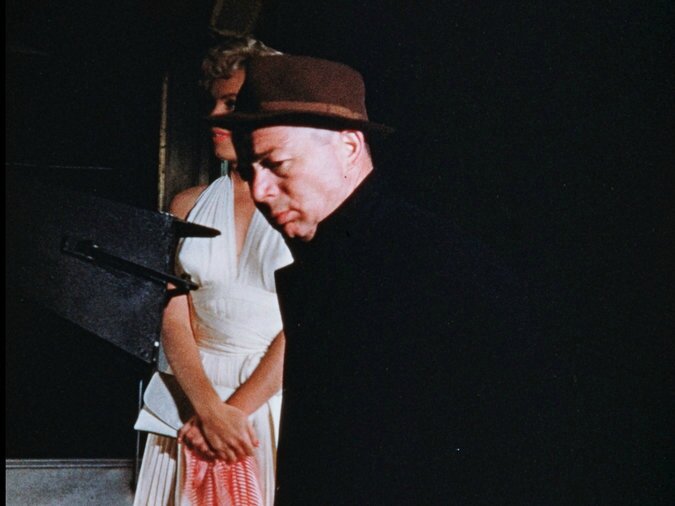 Mr. Schulback captured Billy Wilder, the director of "The Seven Year Itch,"
with Ms. Monroe in the background in her famous dress,
accessorized by a white clutch and a red-and-white scarf.
Credit Jules Schulback, via Bonnie Siegler
In the famous street scene, the two are leaving the movies as Ms. Monroe pauses over a grate to enjoy the breeze from the subway as it blows up her dress on a hot summer night. "Isn't it delicious ?" she purrs. The breeze came from a large fan under the grate operated by the film's special effects chief. The night — Sept. 15 — was actually quite chilly. But the stunt worked. It became known as "the shot seen around the world."

But there was a dark subtext to the comedy. Gathered at that late hour were hundreds of gawkers, almost all men, who catcalled and yelled things like, "Higher! Higher !" as Ms. Monroe's dress blew up over her head. For two hours, the men watched from surrounding buildings and from the street.
"Unfortunately, one of them was her husband, Joe DiMaggio," Mr. Wilder is quoted as saying in his biography, "Nobody's Perfect." "And he didn't like what he saw, or what everyone else was seeing."
Mr. DiMaggio hadn't planned on visiting the set that night, and was waiting for his wife at the St. Regis Hotel, where the couple were staying. But the columnist Walter Winchell had persuaded him to come along. Ms. Monroe was not happy her husband had shown up. But he was even more unhappy and angrily stormed off. Later that night the couple had a screaming fight in their room. The next morning, her hairdresser covered up Ms. Monroe's bruises with makeup. Three weeks later, Ms. Monroe filed for divorce.

Mr. Wilder never used the Lexington Avenue footage and reshot the scene on a closed lot in Hollywood, though photographs of that night appeared everywhere. Except for some brief, grainy shots from a newsreel covering the divorce, footage from that night was never screened.
"The footage immediately disappeared," Mr. Wilder said in the biography. "But one day I'm sure some film scholar will dig it up."

A filmstrip discovered in a shopping bag filled with home movies offers a rare glimpse of
Marilyn Monroe in color in New York.
By JULES SCHULBACK, VIA BONNIE SIEGLER
The story of the night Marilyn Monroe's white halter-top dress blew up was well known among Jules Schulback's children, and even among his grandchildren. His granddaughter Bonnie Siegler said he bragged from time to time about his personal film shoot with Marilyn.
"He was a real raconteur," said Ms. Siegler, a graphic designer who runs her own company, Eight and a Half. "I didn't know if the story was real." But even though she had never seen it, she often told people that her grandfather had footage of Marilyn Monroe on the subway grate.

Ms. Siegler's older sister, Rayna Dineen, said her grandfather, whom they called Opi (a German term of endearment), was rarely without his camera. "He would be filming everywhere, all the time." There were reels of vacations, family picnics, birthday parties and bar mitzvahs. He had even filmed a 12-minute day in the life of his daughters, depicting them waking up, brushing their teeth and going to school.
"But the Marilyn story was one of his favorite stories to tell," Ms. Dineen said.
It was just one of dozens of amazing tales. Mr. Schulback had a long, technicolorful life, one so filled with drama that his Monroe story sometimes seemed like a footnote.

In 1938, Mr. Schulback had argued with his family in Germany that Adolf Hitler was much more dangerous than anyone thought. According to Ms. Siegler, his family believed that Hitler's hate speech was simply rhetoric, and that he wouldn't act on anything he was saying. Mr. Schulback, 25 at the time, urged them to pack their bags and leave Berlin with him. But they resisted, opting to wait and see how things developed, never imagining the horror that awaited them and millions of other European Jews.
Mr. Schulback was not taking any chances.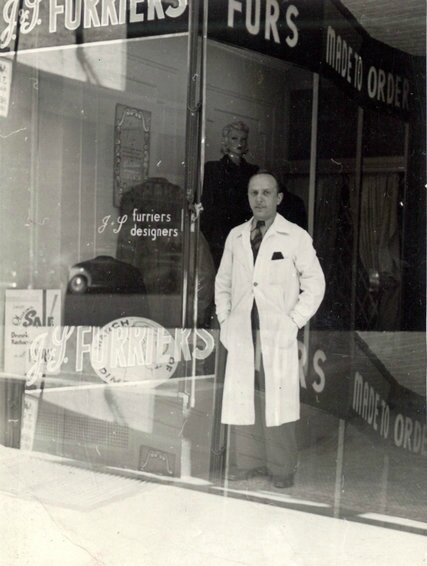 Mr. Schulback was a furrier by trade. He chronicled his family and the odd serendipitous moment in his neighborhood — such as Marilyn Monroe on location — with his 16-millimeter Bolex movie camera.
In 1938, Jews immigrating to the United States needed a sponsor, someone to take financial responsibility for them. Mr. Schulback sold everything he had, bought an expensive suit, booked passage on the Queen Mary, reserved a room at the Plaza and headed to America to find a sponsor for him and his wife, Edith, and their daughter Helen, who was then a toddler.

"He was like: 'I'm your lost, rich relative. I won't be a burden.' But he had no money. He played it," Ms. Siegler said. He secured a signature, then returned to collect his family, but was stopped trying to enter Nazi Germany by a suspicious border guard. Knowing the Germans were big fans of the 1934 Clark Gable hit, "It Happened One Night," Mr. Schulback told the guard he was the distributor for Mr. Gable's new movie. He claimed that if he couldn't enter the country, neither would the film. "The guy was like, 'Oh, we love Clark Gable,' and waved him through," Ms. Siegler said.

Mr. Schulback grabbed Edith and Helen, again imploring his other relatives to leave, and escaped back to the United States with a few suitcases, claiming to the Nazi immigration officers that his family was going on vacation. The date was Nov. 8, the day before Kristallnacht.

In Berlin, he had been a furrier, and his shop was destroyed that night. His remaining family — four sisters, parents and in-laws — would all perish in the Holocaust.
The United States was good to Mr. Schulback. He and his family lived a happy, successful life in New York, much of it preserved in his home movies.

As a child, Ms. Siegler loved going to her grandfather's Upper East Side apartment not just because of his great stories and sense of humor, but also because he lived opposite the New York Doll Hospital. From his apartment window, she could see the buckets of doll eyes and doll arms. "It was really intense," she said.

When Edith had a stroke in the 1970s, she was given only a few weeks to live. But Mr. Schulback, always a man of action, refused to let his wife die in the hospital and took her home. The couple moved into the ground-floor apartment of a building around the corner, and Mr. Schulback became her nurse. "Half her body was paralyzed, she couldn't speak," Ms. Siegler said. "But he loved her and took care of her for 26 years until she finally died."

After 35 years in that same apartment, Mr. Schulback — who had been president of the 61st Street Block Association — was forced to leave. The Andrew W. Mellon Foundation had bought the townhouse where he lived and the one behind it and wanted to reconfigure the property. So Ms. Siegler and her husband, Jeff Scher, helped move her 92-year-old grandfather to a new place on the other side of Central Park.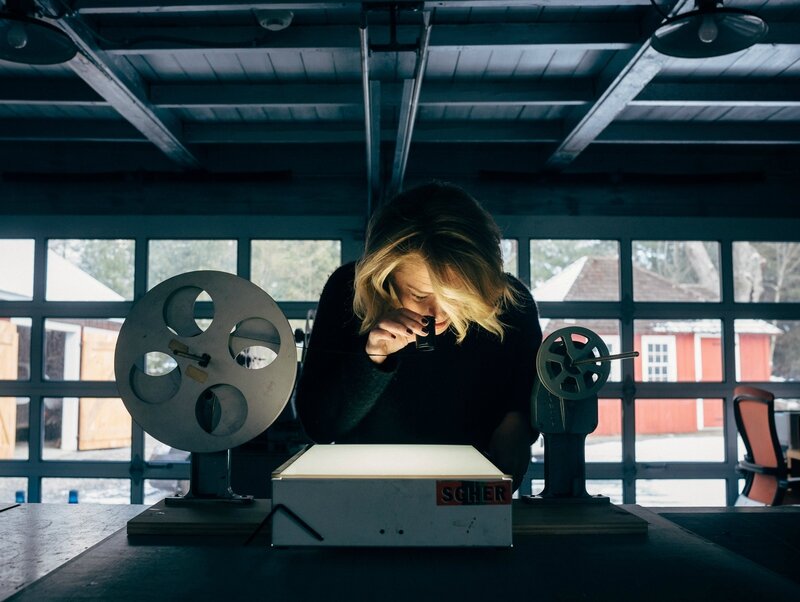 Bonnie Siegler examines film of Ms. Monroe taken by Mr. Schulback,
who was her grandfather, over a light box in her studio.
Credit Ryan Christopher Jones for The New York Times
In 2004, in the arduous packing up of Mr. Schulback's home, the couple came across a big stash of film. It was stored in a back room that the family called "Opi's fur room," where Mr. Schulback had once assembled garments from animal pelts for his business. "No one ever wanted to go back there," Ms. Siegler said. "But when we went in, we found this plastic bag filled with just tons of film, home movies, bought movies and everything mixed together."

Ms. Siegler's husband, an experimental filmmaker, couldn't wait to screen the films. He was particularly interested in seeing whether Marilyn and the subway grate footage actually existed. "It was like this family myth," Mr. Scher said. "So long rumored and never confirmed."

The same was true for its source material. For decades, innuendo swirled around the Lexington Avenue shoot for "The Seven Year Itch." Ms. Monroe and Mr. DiMaggio had married that January and had already had a bumpy ride, the Yankee Clipper enraged by her exhibitionism and by rumors of infidelity, according to Lois W. Banner, the author of the 2012 biography "Marilyn: The Passion and the Paradox."
"She was having an affair with her musical director at the time, and everyone knew about it in the business," said Dr. Banner, a professor emeritus of history and gender studies at the University of Southern California. So before he even arrived on set, there was tension. "DiMaggio," Dr. Banner said, "was not happy with Marilyn."

There are several theories as to why the footage from that night was never used. Some believe the Manhattan shoot was done purely as a publicity stunt, which was made even more sensational when Mr. DiMaggio showed up. Some biographers say the enthusiastic crowd was just too noisy, making the film unusable.
A third theory was that the footage was too risqué and Ms. Monroe wanted to shoot a more demure version, so as not to further infuriate her husband. There was even talk at the time that she wasn't wearing any underwear. Mr. Wilder tried to put those rumors to rest in his biography. She had put on not just one, but two sets of underwear, he said.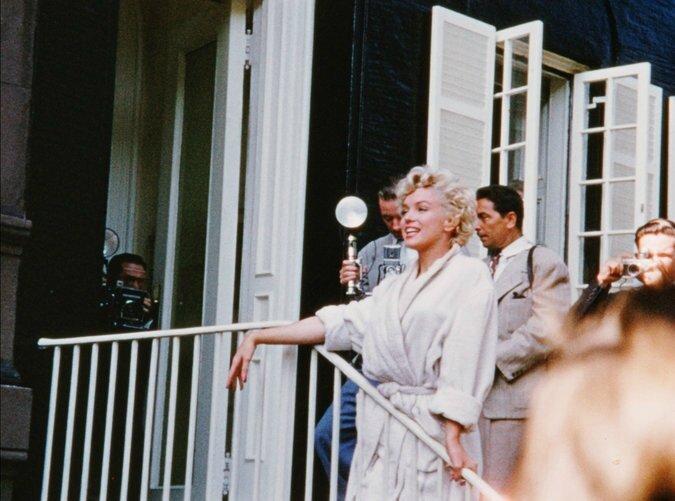 Before the billowing-skirt scene, Mr. Schulback filmed Ms. Monroe in a terry robe
greeting fans and members of the press on the stoop of 164 East 61st Street.
Credit Jules Schulback, via Bonnie Siegler
Dr. Banner said all three reasons quite likely played into the final decision to reshoot. "But the photographs of that night had gone viral by the time the film was being put together," she said, "and played a great role in her fame." The skirt-blowing scene used in the finished film is incredibly brief and tame. The image many people have of that moment comes from the press shots and publicity stills in New York, and not from the finished movie.

Back in the pelt room of Mr. Schulback's apartment, Mr. Scher excitedly gathered up the old metal film canisters. None were labeled, Mr. Scher recalled. Some of the film was off the reel and sitting there like big balls of spaghetti, as if there had been a projector mishap years ago.
Later that night in his studio in the couple's apartment on West 16th Street, Mr. Scher slowly and carefully wound the film, since some of it was very brittle and in danger of breaking. He did a few repairs and then began looking at it using a light box, spooling it from reel to reel by hand. There were about 50 rolls of 16-millimeter film and around 75 rolls of 8 millimeter.
There were the family outings and parades. The birthdays and bar mitzvahs.
And there, amid the mundane scenes of precious everyday life, was Marilyn Monroe, in crisp, colorful Kodachrome. "This stuff just popped out," Mr. Scher said. "It was real! Preserved like the home movies are, too. Just these moments in time."
Mr. Scher could clearly see the actress's dress billowing up. "Like a parachute with a pair of legs attached," he said. "It was startling. Like seeing a myth materialize."
It was a shadow version of lost footage amid home movies of a family that almost certainly wouldn't have existed had the Schulbacks stayed in Germany.

Ms. Siegler zeroing in to Ms. Monroe by using a photographer's loupe.
The Schulback footage has been seldom seen since it was taken in 1954.
Credit Ryan Christopher Jones for The New York Times
Mr. Scher called out to his wife: "It's really here!" They watched all 3 minutes 17 seconds in amazement.
"There was something so magical about it," Ms. Siegler said. "For years I didn't know if it was real. I certainly didn't believe it wholeheartedly. And there it was. It was like the end of the story."
The film starts with a spliced-in intertitle that reads "World Premiere," Mr. Schulback's little inside joke.
And then there is Marilyn Monroe, in a white terry robe, coming down the stoop of a white-shuttered building at 164 East 61st Street, between Lexington and Third Avenues. It was the earlier scene — before the subway grate footage — that Mr. Schulback had shot. Cameramen and press photographers are gathered outside as the actress smiles and waves.

Cut to Ms. Monroe in a second-floor window wearing a slip and blow-drying her hair. Mr. Ewell walks down the street and into the building. The film cuts inexplicably to 30 seconds of what must be a Shriners parade in Manhattan, then jumps to another intertitle, which reads "Our Baby."

And suddenly, there is Ms. Monroe again, this time on the subway grate in that famously fluttering white dress, holding a matching white clutch in her right hand and a red-and-white-striped scarf in her left.

Mr. Schulback was incredibly close, filming right behind Mr. Wilder's shoulder, stopping to wind his hand-held camera every 25 seconds. Now and then, a silhouette of the director's arm intrudes into Mr. Schulback's crystal-clear shot. At one point Mr. Wilder, in a fedora, passes across the frame. Ms. Monroe gets into position and yawns, while the cinematographer sets up the camera. Through a gap in the film crew, Mr. Schulback captures just her face, looking off to the left, serious and unsmiling.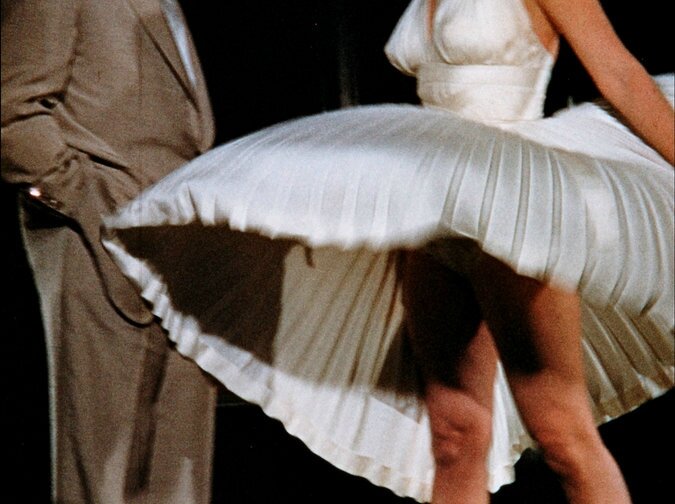 Another skirt-goes-wild still from the Schulback footage.
Credit Jules Schulback, via Bonnie Siegler
Then Mr. Ewell is there, chatting with Ms. Monroe, who pushes him into position. The dress flutters again, Ms. Monroe holds it down, bending slightly, smiling and talking to Mr. Ewell, but it flutters up some more and she laughs, her head thrown back. It blows up again, but she doesn't push it down this time, and it flies up over her head, clearly revealing two pairs of underwear that, because of the bright lights, do not protect Ms. Monroe's modesty quite as much as she might have liked.

Then, as suddenly as she appeared, Marilyn is gone, and the film reverts to home-movie mode: Edith Schulback walking on the grass at a family outing in the country. It's like being shaken from some crazy dream, back to reality.
Interest in that moment in film history from more than 50 years ago endures. The new movie musical starring Ryan Gosling and Emma Stone, "La La Land," makes brief filmic reference to it in the opening number, with a young dancer's yellow dress blowing up. And a Snickers commercial from the Super Bowl last year stars Willem Dafoe, Eugene Levy and a computer-generated Monroe on the famous set. "It's that iconic image," said Dr. Banner, the Monroe biographer. "People are still fascinated by the context in which it all happened."

After screening the film with her husband, Ms. Siegler immediately told her grandfather that she had found the footage. "I was so excited about it — more for the reason that his story was true." She shrugged. "But he never had any doubts." Mr. Schulback moved in 2005 and died six months later.
Ms. Siegler and Mr. Scher made a print and screened it for about 100 people in 2004 at the upstate home of their friends Kurt Andersen and his wife, Anne Kreamer. The two couples had started a small film festival for neighbors and friends, hanging a sheet on the side of a barn and serving popcorn, ice pops and beer.
The people in the audience that summer night had no idea what they were in for.
"That scene is one of the most iconic scenes in American cinema," said Mr. Andersen, an author, radio host and a founder of Spy magazine. "So to have film of it actually being shot, it's like watching the Zapruder film. It's just extraordinary."
The crowd that evening sat in silence as Marilyn Monroe's dress blew up on the side of the barn. "People were gob-smacked," Mr. Andersen said. "They were like, 'What did I just see ?'"

That was the only time anyone outside the family had seen the film. Until now.
Correction: January 13, 2017
An earlier version of this article misspelled the surname of the writer who screened the Marilyn Monroe home movie in his backyard. He is Kurt Andersen, not Anderson
---
> video 1

> video 2 (plans en rapproché)

captures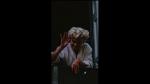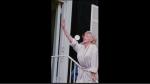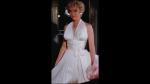 > captures dans les articles du blog:
screen caps on the articles in the blog:
13/09/1954 Sur le tournage de The Seven Year Itch 15 - partie 2
13/09/1954 Sur le tournage de The Seven Year Itch 15 - partie 1
15/09/1954 NYC - Sur le tournage de The Seven Year Itch scène 11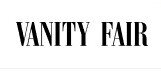 See Marilyn Monroe Giggle Through Her Wedding Reception, Movie Rehearsals, and More in Long-Lost Film
Watch photographer Milton H. Greene's lost footage of his most famous muse.
published in July 12, 2016
by Julie Miller
en ligne sur vanityfair.com
Fine-art fashion photographer Milton H. Greene captured some of the greatest stars of the 1950s and 1960s in his enduring portraits, including Grace Kelly, Elizabeth Taylor, Cary Grant, Sophia Loren, Audrey Hepburn, and Paul Newman. But it was Greene's portraits of Marilyn Monroe—his muse, friend, onetime roommate, and professional collaborator—for which he is most famous.
The two met in 1953—the same year Monroe appeared on-screen in Gentlemen Prefer Blondes—when Greene photographed the bombshell for Look magazine. Photographer and subject bonded, and their relationship over the next few years yielded one production company (Marilyn Monroe Productions, whose titles include The Prince and the Showgirl), a memoir, and over 50 photo sessions.
Beginning July 16, the Morrison Hotel Gallery at the Sunset Marquis Hotel will display some of Greene's never-before-seen photos from these sessions in its "Some Like It Hot" exhibit. The presentation will also feature 16-mm-film footage (previewed above), showing Monroe in rare and relaxed form—mostly out of the spotlight. Among the moments Greene captured: a cheerful Monroe kissing her third husband, Arthur Miller, and greeting guests at the couple's 1956 wedding reception; Monroe performing a musical number in the 1956 romantic comedy Bus Stop; and the beauty preening between the sheets for an intimate photo shoot.
In a statement to Vanity Fair, Joshua Greene said of his father's work, "There was an elegance to the simplicity of the sessions. Milton was not afraid to be vulnerable with his subjects, which created confidence and trust between them."
Photographer and Morrison Hotel Gallery co-owner Timothy White added of Greene and Monroe, "They spent a lot of time together and she often ran to Milton and his family for an escape from the pressures of Hollywood. With that trust came the access and opportunity for Milton to be with her and to photograph her freely. He became a trusted confidant who always had his still and movie camera with him as he documented her life."
"Seeing this film footage for the first time gives you the chills," continues White. "They're like home movies, yet one of the biggest stars of our time has obviously let her guard down and allows Milton to film her most playful, private, and important moments in her life. . . . It's a window into something we've never before seen . . . but always wanted to."
The "Some Like It Hot" exhibit will continue through July 24 (2016).
---
> extrait d'un JT américain - interview de Timothy White
et images des séquences tournées par Greene avec
des images inédites du mariage de Marilyn avec Miller
extract of US news - interview of Timothy White
and footages of Greene's home movies with unseen images
of Marilyn Monroe and Arthur Miller's wedding

captures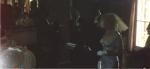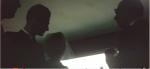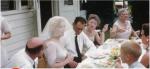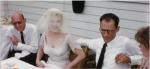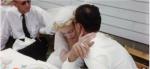 > retrouvez les captures dans l'article consacré au mariage:
find all the screen caps on the article dedicated to the wedding:
1/07/1956 Cérémonie Juive Mariage Marilyn et Arthur
---
Enregistrer
All photos are copyright and protected by their respective owners.
copyright text by GinieLand.
30 novembre 2016
Truman Capote,
Enfant terrible de la littérature américaine
Année: 2016
Réalisation: Adrian Stangell
Pays: Allemagne
Durée: 53 min
Une évocation passionnée de la vie et de l'œuvre de Truman Capote, auteur flamboyant et incorrigible mondain. Aux documents d'archives se mêlent des extraits des nouvelles et des romans de l'auteur, depuis "Les domaines hantés", son premier roman publié, jusqu'à son testament littéraire, l'œuvre inachevée "Prières exaucées".
Figure mondaine, auteur surdoué aussi célèbre pour son œuvre que pour ses frasques, Truman Capote (1924-1984) s'est fait connaître du monde entier en 1958 grâce à un court roman, Petit déjeuner chez Tiffany (adapté au cinéma dans Diamants sur canapé, avec Audrey Hepburn). Cinquante ans après sa parution, son "roman-vérité" De sang-froid (1965) n'a rien perdu de sa profondeur, et reste un monument de la littérature criminelle. Le documentaire suit l'ascension de ce jeune homme des classes populaires de La Nouvelle-Orléans, propulsé dès l'adolescence dans le monde journalistique et littéraire new-yorkais avant de devenir une figure de la jet-set.
Gloires et déconvenues
Amis, admirateurs, biographe et spécialistes évoquent l'héritage littéraire de ce talent d'exception, racontant avec passion ses gloires et ses déconvenues. Aux documents d'archives – dont des interviews marquantes de Truman Capote – se mêlent des extraits des nouvelles et des romans de l'auteur, depuis Les domaines hantés, son premier roman, jusqu'à son testament littéraire, l'œuvre inachevée Prières exaucées.
>> Diffusé en France sur arte le 16 novembre 2016
---
Retranscription des passages liés Marilyn Monroe:
(à 1min 45sec) 5ème avenue, n°727. Bienvenue chez Tiffany & Co, célèbre joailler new-yorkais, entré dans l'histoire de la littérature mondiale grâce à cet homme: Truman Capote. "Petit déjeuner chez Tiffany" est l'ouvrage le plus connu de Truman Capote. Au cinéma, c'est la légendaire Audrey Hepburn qui a incarné Holly Golightly, cette jeune texane fraîchement débarquée à New York en quête d'une vie nouvelle, de glamour, et d'elle-même.
Deborah Davis, écrivain: "Son style est admirable. Ses phrases sonnent comme une musique quand on les lit à haute voix."
(lecture d'un extrait): "Elle portait toujours ses lunettes noires, était toujours très soignée, témoignait dans ses toilettes d'un bon goût concerté à base de bleu et de gris, d'une absence de tape à l'oeil qui ne lui donnait que plus d'éclat."
Au moindre coup de blues, Holly Golightly, obsédée par les bijoux, fait une halte devant la vitrine du célèbre joailler.
Le roman est devenu un classique. L'écriture de Truman Capote y est pour beaucoup.
Peter Haag, éditeur: "Capote est un styliste. Il n'est jamais ennuyeux. Ses personnages sont si bien campés qu'ils prennent corps aussitôt. Il a un ton pour décrire les situations. C'est aéré, léger et intelligent."
(lecture d'un extrait): "On devrait pouvoir épouser des hommes ou des femmes ou... écoute, si tu venais me trouver pour me dire que tu voulais me mettre à la colle avec un cheval de course, je respecterai tes sentiments. Non, sans blague, l'amour devrait être permis ! Je suis pour à fond."
S'il est normal qu'aujourd'hui une jeune femme profite de la vie, et qu'elle ait beaucoup d'amis hommes; à l'époque, Holly Golightly fait figure de fille facile.
Gerald Clarke, biographe: "Holly Golightly n'est pas une prostituée. C'est une jeune femme qui fait des faveurs aux messieurs fortunés. On ne sait pas si elle couche avec eux ou pas."
Dans le livre, Holly est une fille de la campagne. Dans le film, une jeune femme élégante et raffinée. Bien qu'ami avec Audrey Hepburn, Capote trouvait ce choix malencontreux. Il aurait préféré voir Marilyn Monroe dans le rôle d'Holly.
Bob Colacello, écrivain et photographe: "La plupart des gens ne connaissent que le film avec Audrey Hepburn. Hollywood a beaucoup aseptisé l'histoire, comme le reste à l'époque. Dans les séries télé des années 50s, les couples dormaient dans des lits jumeaux, jamais dans un grand lit."
------------------------------
(à 21min 26sec) Truman Capote s'entoure de riches héritières, comme Gloria Vanderbilt ou de comédiennes et chanteuses, comme Pearl Bailey. Des grandes amies qu'il surnomme affectueusement "My swans" ("mes cygnes").
Deborah Davis, écrivain: "Il adorait les nighclubs et il adorait les femmes. Très jeune déjà, il s'entourait de belles dames. Ses relations étaient platoniques mais essentielles pour lui."
Jeune homme, Truman rêvait d'être richissime. Il s'avoure d'autant plus cette proximité nouvelle avec le gratin. Son "cygne" préféré est le mannequin Babe Paley. Comme toutes ces dames du grand monde, elle est en quête constante d'amusement et nul n'est plus amusant que Truman.
Deborah Davis, écrivain: "Truman veillait à ce que leur rouge à lèvres soit impeccable, repérait les couturiers qui les mettait le plus en valeur. il s'intéressait aux menus de leurs dîners, à tout ce qui les préoccupait elles-mêmes. Et il les écoutait, les conseillait. Il était leur meilleur ami."
Truman Capote n'a jamais caché son homosexualité, bien au contraire. Ainsi, il peut flirter ouvertement avec des femmes mariées, sans que leur mari ne leur jalouse. Ces messieurs ne voient rien à redire à ce que leurs femmes confient leurs secrets à Truman. Une naïveté qu'ils regretteront plus tard.
Capote observe les riches new-yorkais avec une pointe d'enthousiasme et d'envie. Il devient le point de mire de chaque soirée, l'amuseur de la jet set. Il peut bientôt se permettre d'être très exigeant avec ses accompagnatrices, comme il le révélera plus tard dans un autoportrait.
(lecture d'un extrait de The Dogs Bark): "Il y a des hommes avec qui j'aime déjeuner, et dans l'ensemble, je préfère les femmes belles, ou du moins, extrêmement séduisantes, très vives d'esprit et au courant. Mais je ne pense pas qu'une femme mérite la note maximale tant qu'elle n'atteint pas et ne maintient pas une certaine qualité de style, d'apparence et de bon sens enjoué qui dépasse le niveau facile de séduction propre à la jeunesse."
Parmi celles qui le mérite, il range Marilyn Monroe. Au début des années 50s, Truman lui consacre, comme à d'autres célébrités, un portrait qui fait sensation. Daniel Kehlman, auteur à succés en Allemagne, vit quelques mois par an à New York. Il a publié plusieurs articles sur Truman Capote, dont il apprécie particulièrement les impressions de voyages et les portraits.
Daniel Kehlman, écrivain: "Il était impitoyable envers ceux sur qui il écrivait. Pas dans le sens où il les dénaturait, il restait très près de qu'il estimait être la réalité. Mais son oeuvre se nourissait très souvent de cette proximité, de cette intimité qu'il créait sciemment avec eux."
Cela vaut peut être aussi pour son portrait de Marilyn Monroe.
Truman Capote: "Je connaissais Marilyn bien avant qu'elle ne devienne une star de cinéma. Nous avons toujours été très bons amis. Je n'y avais jamais réfléchi, mais nous avions énormément de points communs. C'est peut être pour cela que nous étions si proches."
(lecture d'un extrait): "La lumière baissait. Marilyn semblait s'estomper avec elle, se fondre dans le ciel et les nuages, s'amenuiser au loin. Je voulais élever la voix, couvrir le cri des mouettes, la rappeler: Marilyn, Marilyn ! Pourquoi faut-il toujours que les choses tournent de cette façon ? Pourquoi faut-il que la vie soit tellement dégeulasse ?"
---
© All images are copyright and protected by their respective owners, assignees or others.
Enregistrer
Enregistrer
Enregistrer
Enregistrer
Enregistrer
22 mars 2016
Tony Curtis,
Le Gamin du Bronx
Année: 2011
Réalisation: Ian Ayres
Pays: France
Durée: 56 min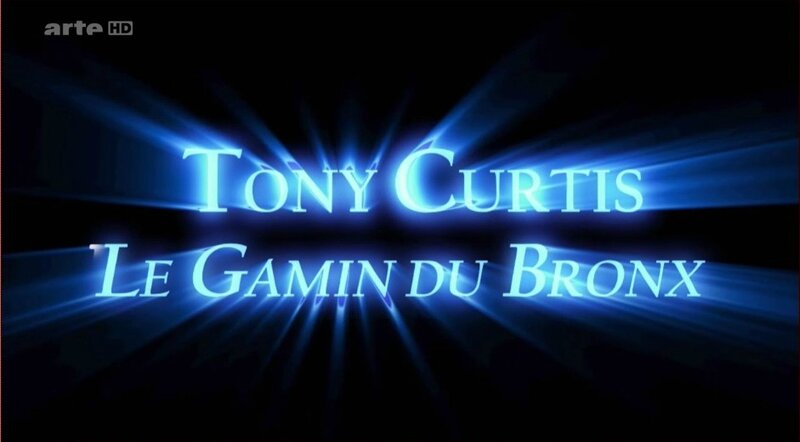 De la tragédie de l'enfance à l'apaisement des dernières années, de "Certains l'aiment chaud" à "Amicalement vôtre", un voyage intime avec Tony Curtis (1925-2010), l'un des premiers sex-symbols masculins d'Hollywood.
>> Diffusé en France sur arte le lundi 21 mars 2016
Retranscription des passages évoquant Marilyn Monroe:

(à 16min 50sec) Hollywood ne manque pas non plus de jeunes starlettes ambitieuses. Certaines, plus prometteuses que d'autres. Une en particulier attire l'attention de Tony.
Tony Curtis: "Marilyn et moi, on s'est rencontré en 1948. Elle avait les cheveux auburn, et elle portait des chemisiers transparents qui laissaient entrevoir le bout de ses seins. Ohhh.. tous les scènéristes se penchaient depuis le deuxième étage pour la regarder passer et ils l'applaudissaient. Elle se dirigeait vers le portail, elle n'avait pas de voiture. En la voyant partir à pied, je me suis dit 'C'est ma chance'. Le policier qui gardait le portail était un bon copain et il lui a dit 'C'est un type en or. Vraiment, c'est quelqu'un de bien, vous pouvez monter avec lui.' Elle l'a fait ! Une fois chez elle, je l'ai invitée à sortir avec moi, elle a accepté. Elle m'a donné le numéro de son petit hôtel."
Tony se fait prêter la maison d'un ami sur la plage de Malibu. Après être passé prendre Marilyn, il s'arrête dans un épicerie et achète un délicieux dîner pour leur soirée en tête à tête. Il a imaginé une soirée romantique, organisée dans les moindres détails.
Tony Curtis: "Les steaks et le poulet ont brûlé. J'ai renversé le vin, la salade est tombée des assiettes, c'était le pire des dîners ! Mais on a fait l'amour. Cela a été une expérience formidable pour tous les deux. Je savais ce qu'elle ressentait parce que je le ressentais moi-même. Tous les deux, on vivait là quelque chose de totalement nouveau !"
------------------------------
(à 33min 40sec) Après avoir bravé la discrimination raciale, Tony accepte d'incarner le rôle d'un travesti dans un film qui joue sur la confusion entre les sexes.
Allan Hunter (Journaliste et Biographe): "Certains l'aiment chaud, aujourd'hui, est la plus grande comédie de tout les temps. Mais à l'époque, c'était très risqué. Deux stars masculines, déguisés en femmes, dans une oeuvre hybride, mi-film de gangster, mi-comédie. Cela aurait pu donner quelque chose de mauvais goût. Et Tony prenait un risque. D'ailleurs, il a avoué ne pas être très à l'aise avec le fait de devoir changer de sexe. Mais comme toujours, l'instinct de l'acteur a pris le dessus. Une seule question: comment être crédible ? Son inconfort et son égo sont devenus secondaires et il s'est borné à jouer un personnage dans une situation déséspérée qui doit devenir une femme convaincante, c'est tout."
Marian Collier (Actrice): "Un jour, ils sont arrivés sur le plateau en disant 'Il y a une audition pour une publicité. On y va, les filles ?' On y est tous allés, Tony y compris. Devinez qui a été pris ? Tony Curtis ! C'était lui la plus jolie. Mais à la fin, il leur a dit "Je ne suis pas une femme'".
Debbie Reynolds (Actrice): "Etre un bon acteur est un don du ciel. Soit vous faites rires, soit vous ne faites pas rire. Vous êtes drôles ou vous ne l'êtes pas. Vous avez le don ou vous ne l'avez pas. Et Tony l'a."
La patience d'un acteur n'a pas une durée illimitée en talons aiguilles. Pendant quatre mois, Marilyn oblige Tony Curtis et Jack Lemmon, travestis de la tête aux pieds, à l'attendre pendant des heures. Avant qu'elle ne daigne enfin à rejoinde le plateau. Comme toute l'équipe de tournage, Tony finit par enrager.
Les sentiments que Tony avait éprouvé pour Marilyn ont bien changé. Le comportement de Marilyn lui rappelle les abus infligés par sa propre mère.
Marian Collier: "Tony lui en voulait. Il lui en voulait beaucoup. Un soir, au visionnage des rushes, on y était tous, il était au fond, il a dit 'L'embrasser, c'est comme embrasser Hitler'".
Mamie Van Doren (Actrice): "Le connaissant, il a dit ça pour faire sensation. Pour faire le malin, et attirer l'attention. Au fond, il ne le pensait pas."
Tony Curtis: "J'ai connu cinq ou six filles qui embrassaient admirablement. Marilyn était de celles-là, elle faisait partie de la sélection."
13 juillet 2015
Le 13 juillet 1962, dernier jour de la séance photos de Marilyn Monroe avec le photographe George Barris pour le magazine Cosmopolitan, sur la plage Will Rogers State Beach à Santa Monica, non loin de la maison de Peter Lawford. Série "serviette".
On July 13 1962, last day of the Marilyn Monroe's photo shoot with photographer George Barris for the Cosmopolitan magazine, on the Will Rogers State Beach in Santa Monica, near the Peter Lawford's house.

---
Marilyn confie à Barris: "C'est vraiment moi, avec même mes tâches de rousseur. La "vraie" moi."
Marilyn confides to Barris: "It's really me, even with my freckles. The "real" me."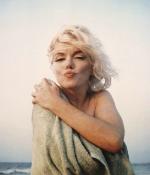 ---
> video film footage

---
© All images are copyright and protected by their respective owners, assignees or others.
copyright text by GinieLand.
25 mai 2014
Quelque chose doit craquer
Captures

6ème partie des captures du film
>> source captures sur forever-marilyn.com
23 mai 2014
Le prince et la danseuse
Sur le tournage - scène 9
> Photographies de Milton Greene
Photographs of Milton Greene
- Marilyn, Milton Greene et Paula Strasberg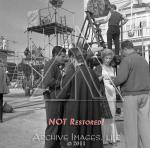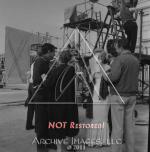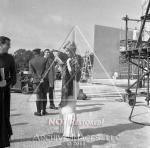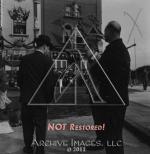 - Marilyn Monroe et Laurence Olivier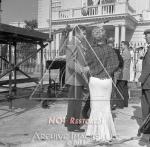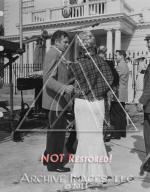 - Marilyn Monroe avec Jack Cardiff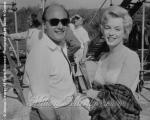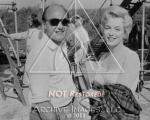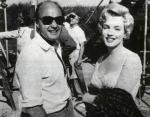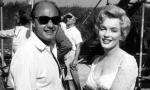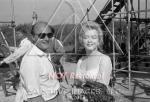 - avec le maquilleur Malgorzata Kolbow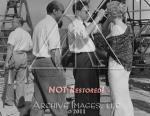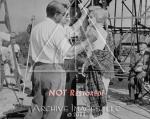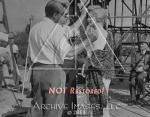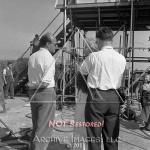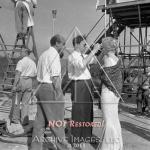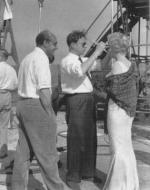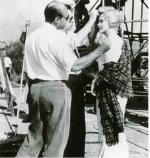 ---
- les copines du Coconut (Vera Day, Daphne Anderson)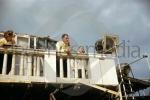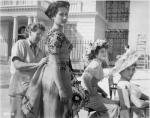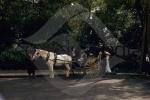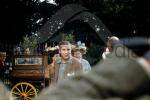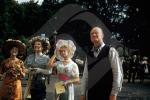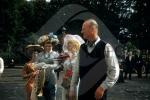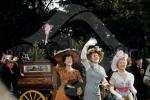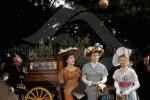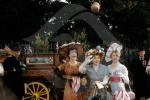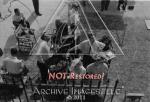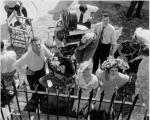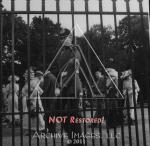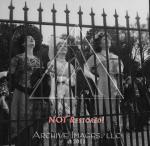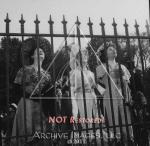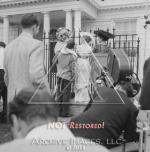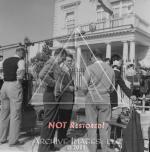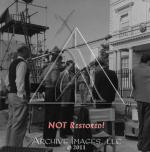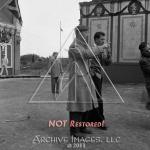 - les actrices avec Laurence Olivier (et Richard Wattis)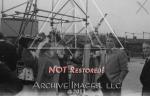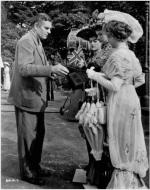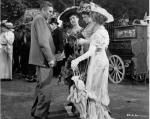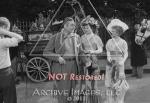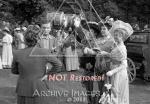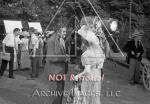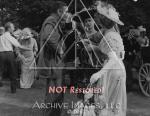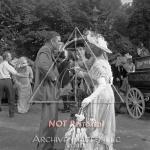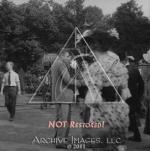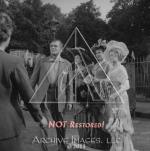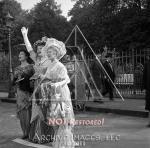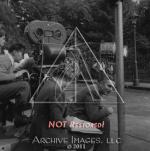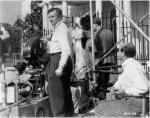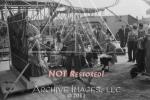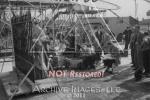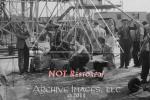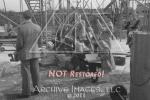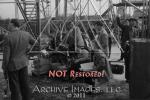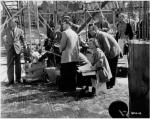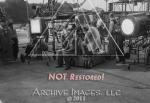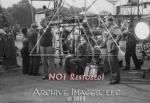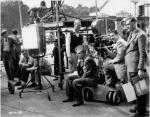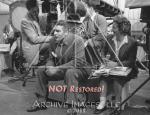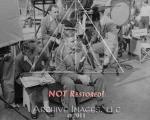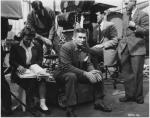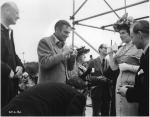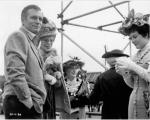 ---
© All images are copyright and protected by their respective owners, assignees or others.
copyright text by GinieLand.
21 mai 2014
Le prince et la danseuse
Sur le tournage - scène 12

> Photographies de Milton Greene
Photographs of Milton Greene
- Richard Wattis, Marilyn Monroe et Laurence Olivier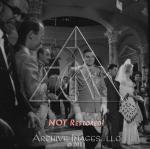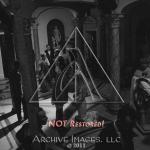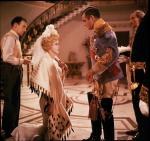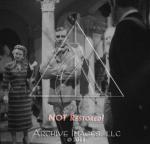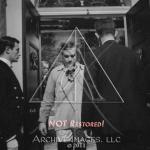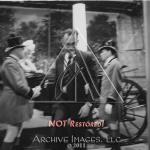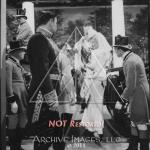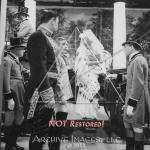 ---
Tournage en extérieur
- Marilyn, Richard Wattis, Sybil Thorndike et Olivier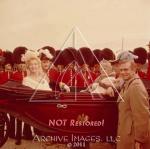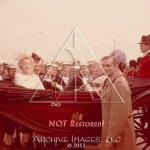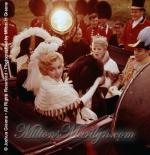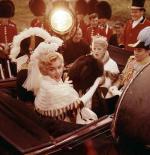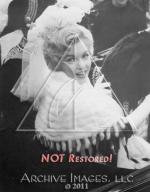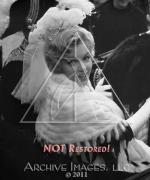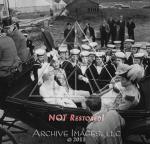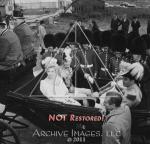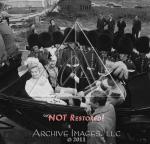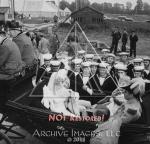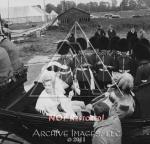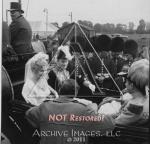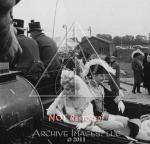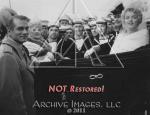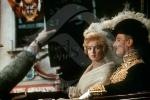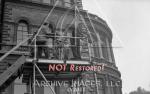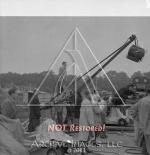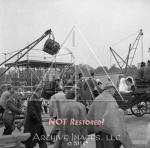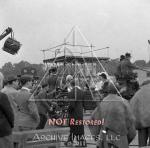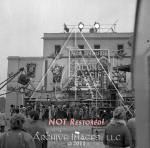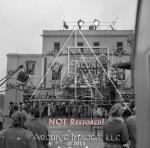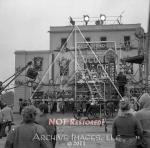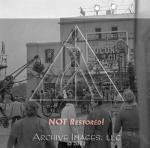 - Jeremy Spencer, Sybil Thorndike et Margot Lister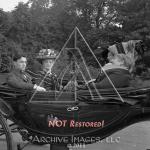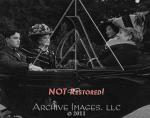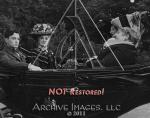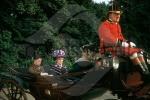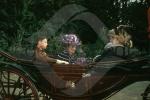 - Les décors, les figurants, l'équipe technique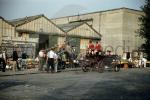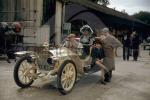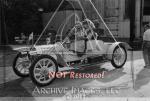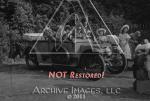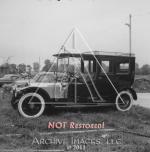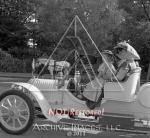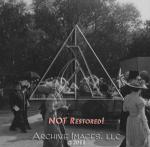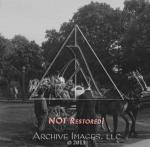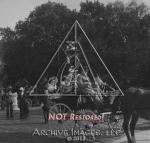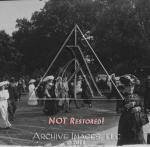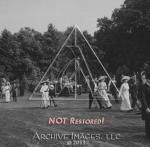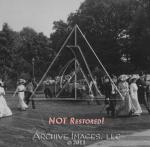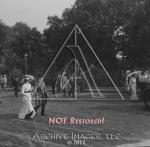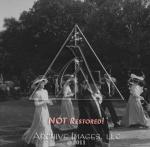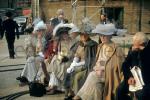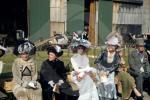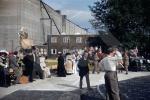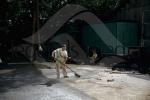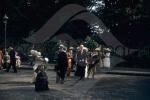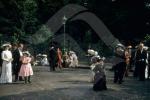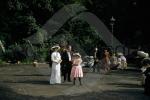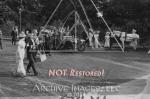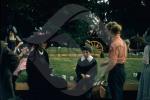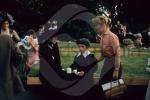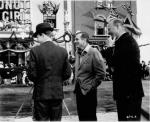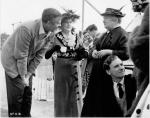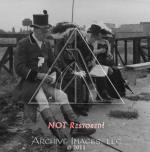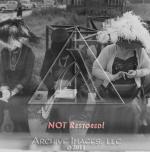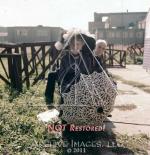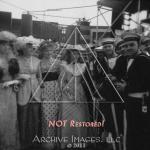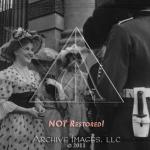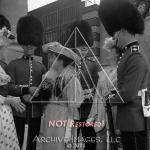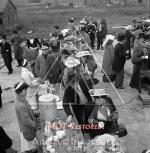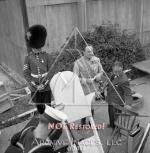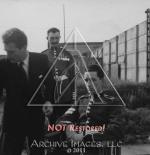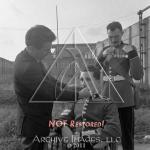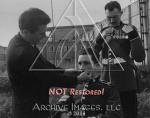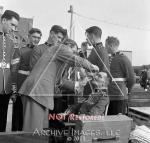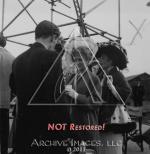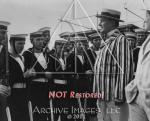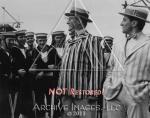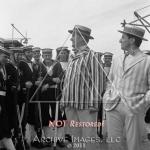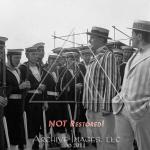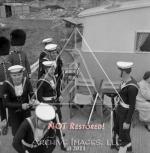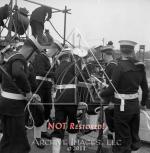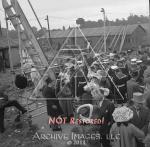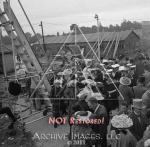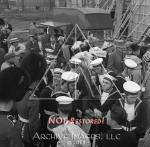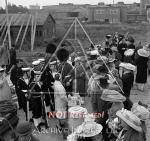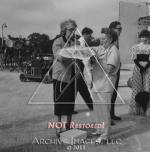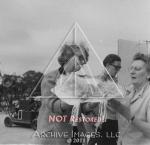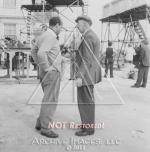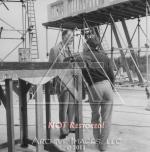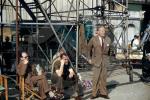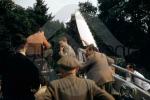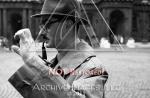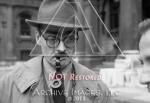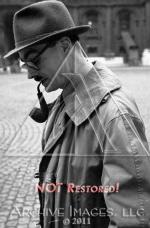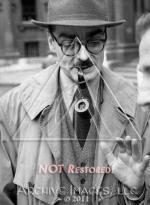 ---
© All images are copyright and protected by their respective owners, assignees or others.
copyright text by GinieLand.