28 mars 2011
Les Désaxés
Sur le tournage
Le 24 juillet 1960, une conférence de presse est organisée dans un salon du Mapes Hotel, à Reno dans le Nevada, lieu de tournage du film The Misfits. Un cocktail et des séances de poses devant les photographes ont lieu, avec l'équipe du film: Marilyn Monroe, Clark Gable, Montgomery Clift, Thelma Ritter, Arthur Miller, John Huston, Frank Taylor (le producteur du film). Des photographes de l'agence Magnum sont présents, tels que Inge Morath, Bruce Davidson et Henri Cartier-Bresson.
> Avec la journaliste Dorothy Kilgallen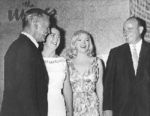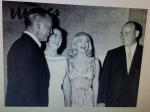 >> Video

>> Marilyn et Paula Strasberg
- Photo de Inge Morath -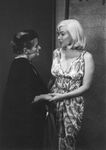 >> Photo de Henri Cartier-Bresson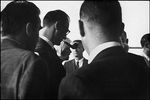 Souvenir du photographe Henri Cartier-Bresson qui est convié à un grand dîner organisé par la production et se trouve placé à côté de Marilyn: l'actrice est en retard. Henri pose son Leica sur sa chaise. Trois quarts d'heure plus tard, Marilyn arrive, salue tout le monde et regarde, déconcertée, sa chaise encombrée. Henri ne bouge pas. Elle reste quelques minutes debout, ne sachant que faire, puis lui demande d'enlever son boîtier : " Non, répond Cartier-Bresson, donnez-lui votre bénédiction d'abord ". Comprenant aussitôt, Marilyn posa un quart de seconde... Ses fesses sur le Leica de Henri.
> couverture de magazine

06 février 2008
Marilyn Monroe donne une conférence de presse à l' hôtel Continental Hilton, où la star séjourne, le 22 février 1962, le lendemain de son arrivée au Mexique. Marilyn porte sa robe verte favorite, signée Pucci, robe dans laquelle elle sera inhumée. Elle arrive avec son attahé de presse Pat Newcomb. Lors de cette conférence plutôt mouvementée par le déchaînement des médias journalistes et photographes, Marilyn se montrera décontractée et très joyeuse, sous l'effet du champagne qui coulait à flot.
> L'arrivée de Marilyn (avec Patricia Newcomb)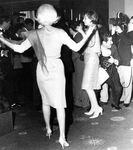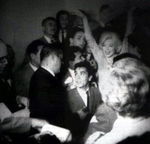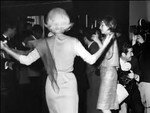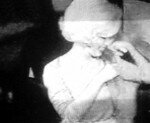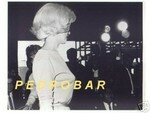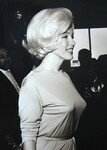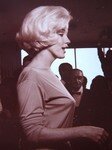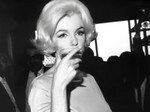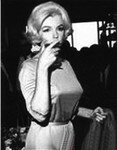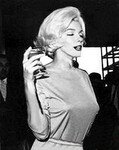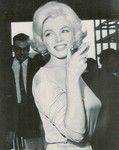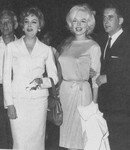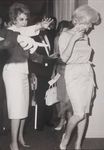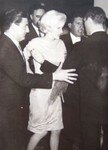 > Avec Lucy Quijada (à gauche), attachée de presse du Hilton
et Jean Pierre Piquet (à droite) manager des hôtels Continental Hilton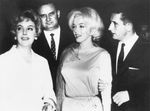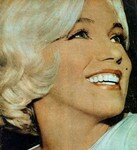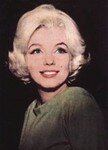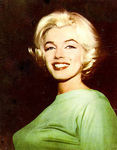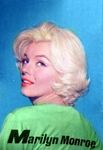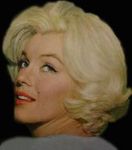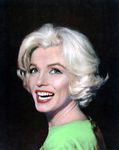 > Pose devant les photographes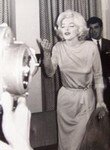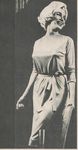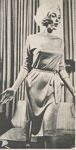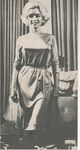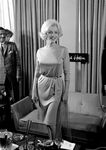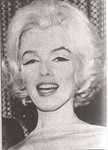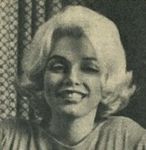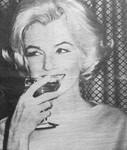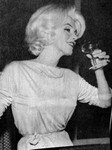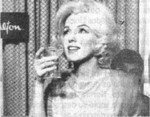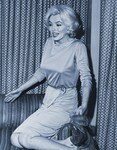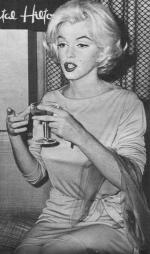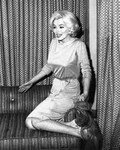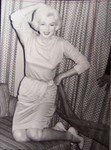 ---
> photographies de Humberto Zendejas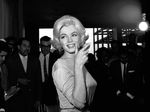 ---
> photographie de Eduardo Antonio Caballero
Cette photo fit polémique,
car on distingue que Marilyn ne portait pas de culotte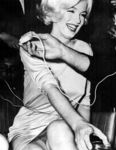 Quand les journalistes lui ont demandé si elle portait des sous-vêtements sous sa robe, Marilyn leur répondit qu'elle n'avait sur elle que du Chanel n°5 sous sa robe.
---
---
> videos


---
---
© All images are copyright and protected by their respective owners, assignees or others.
copyright text by GinieLand.