02 avril 2021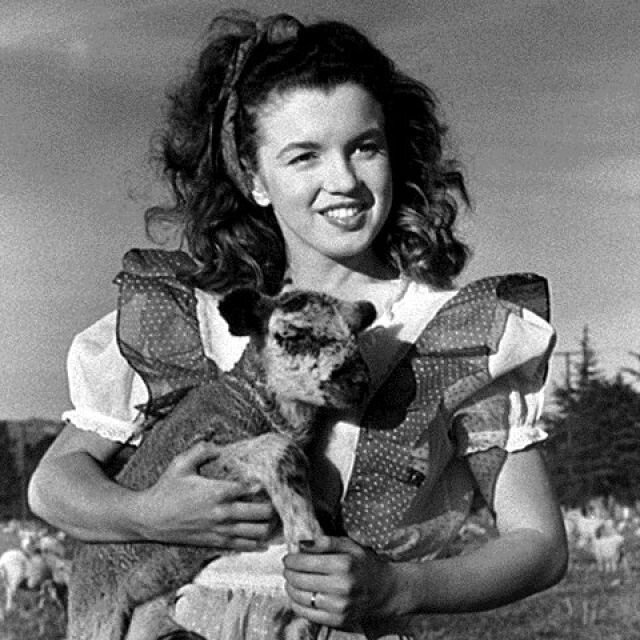 Norma Jeane et l'agneau en 1945
Norma Jeane and the lamb in 1945
(photo: André De Dienes)
---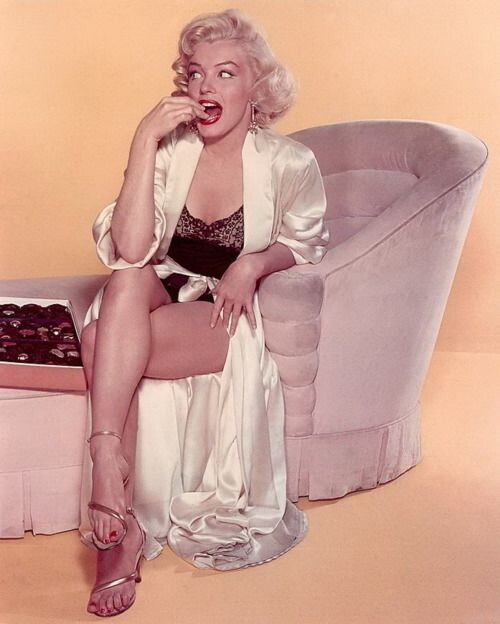 Marilyn déguste du chocolat en 1953
Marilyn tastes chocolate in 1953
(photo: John Florea)
---
C'est le week-end de Pâques, fête chrétienne et familiale, emplie de symboles: les oeufs, les cloches, les lapins, le chocolat, l'agneau... Voici un petit florilège de photographies de "Marilyn Girls" prenant la pose pour célébrer Pâques.
It's Easter weekend, a Christian and family celebration, filled with symbols: eggs, bells, rabbits, chocolate, lamb ... Here is a small collection of photographs of "Marilyn Girls" taking the pose to celebrate Easter.
---
Jean Harlow
La première blonde platine, l'idole de Marilyn
The first platinum blonde, the Marilyn idol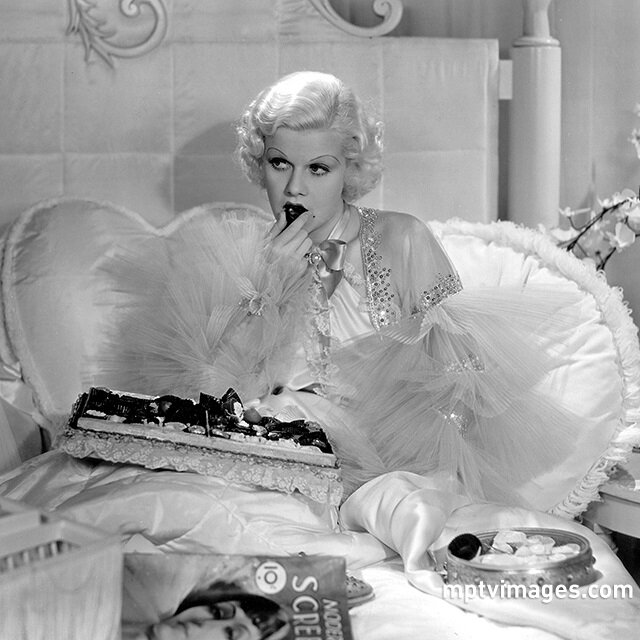 ---
Lana Turner
La blonde fatale de la MGM des années 1940s
The fatal blonde of MGM of the 1940's

---
Doris Day
La "Marilyn sage" des années 1950s
The "Sober Marilyn" of the 1950's

---
Jayne Mansfield
La "Marilyn du petit peuple" des années 1950s
The "Working's Man Marilyn" of the 1950's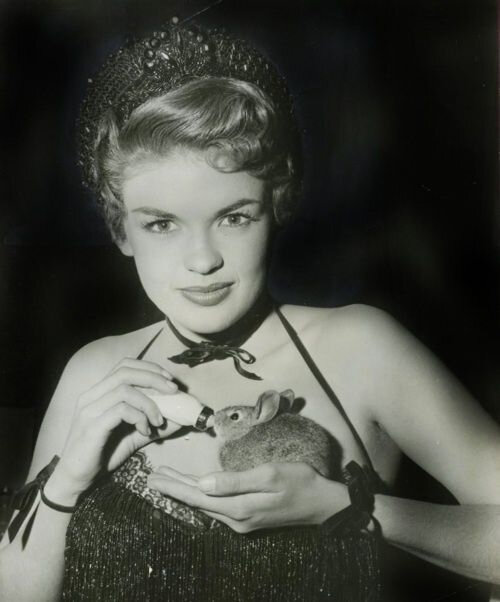 ---
Cleo Moore
La concurrente de Marilyn de la Columbia
The competitor of Marilyn from Columbia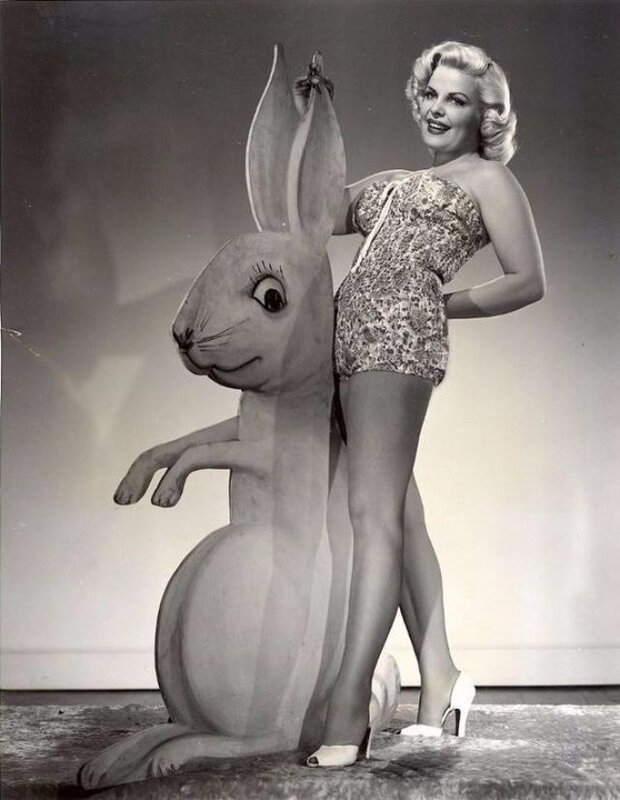 ---
Mamie Van Doren
La concurrente de Marilyn des studios Universal
The competitor of Marilyn from Universal studios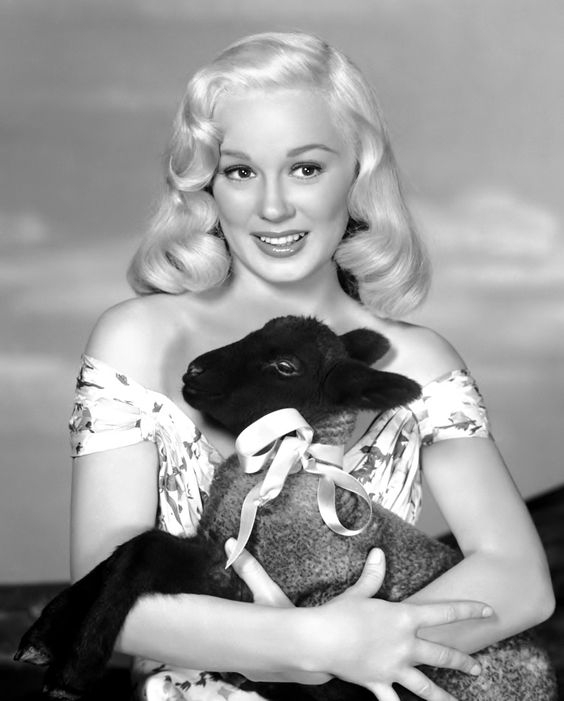 ---
Diana Dors
La "Marilyn anglaise" des années 1950s
The "English Marilyn" of the 1950's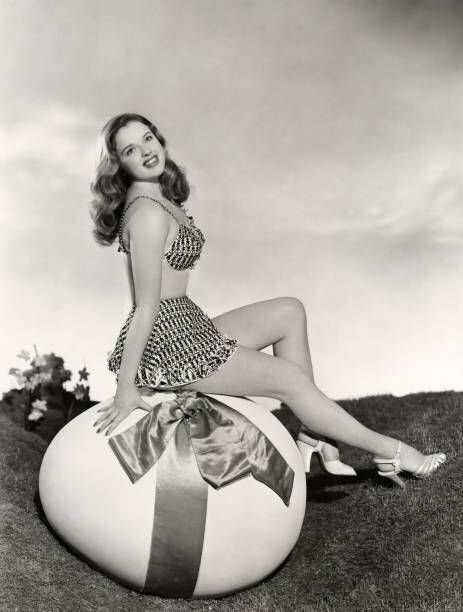 ---
Anna Nicole Smith
La "Marilyn trash" des années 1990s
The "Trash Marilyn" of the 1990's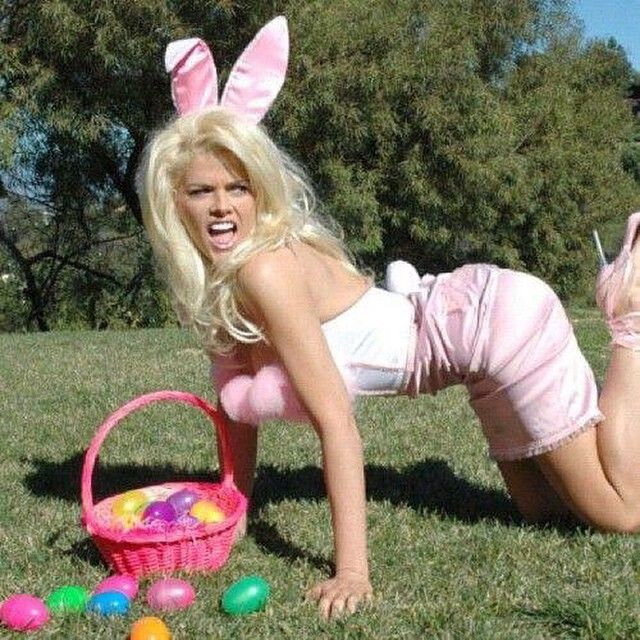 ---
Courtney Stodden
La "Marilyn bimbo" des années 2010s
The "Bimbo Marilyn" of the 2010's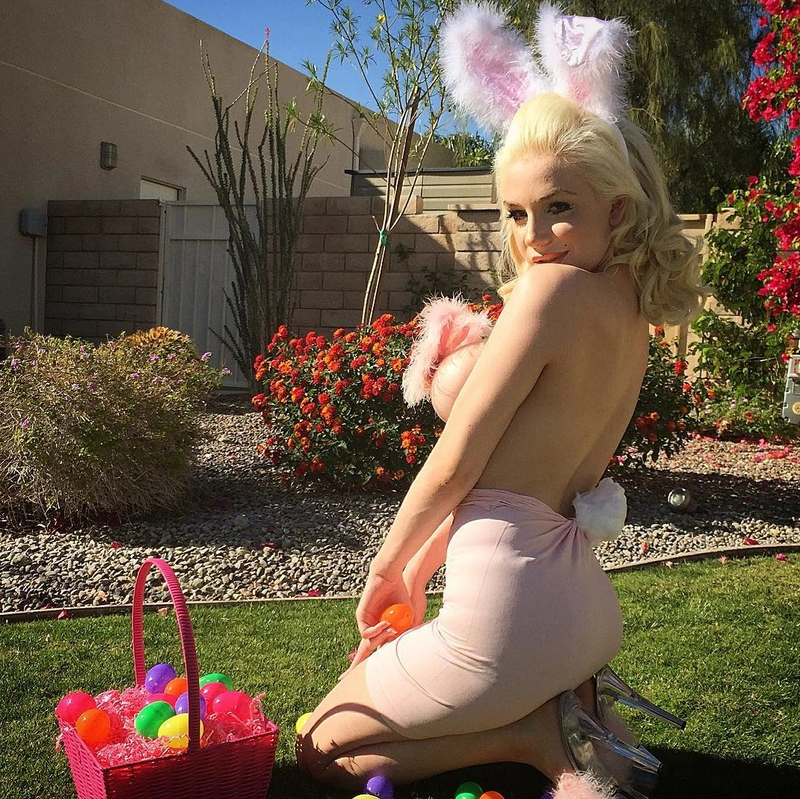 ---
© All images are copyright and protected by their respective owners, assignees or others.
copyright text by GinieLand.
04 septembre 2016
Courtney Stodden
(1994 )
modèle et chanteuse américaine
La "Marilyn Bimbo des années 2010s"
Courtney Alexis Stodden est née le 29 août 1994 à Tacoma (Washington), de son père Alex John Stodden et sa mère Krista Kay Keller Stodden. Elle a deux frères. Elle a une enfance heureuse, voire même "une enfant gâtée" selon ses termes. Elle arrête de fréquenter le lycée car elle était victime d'harcèlement et d'intimidation à cause de son apparence physique, et poursuit donc ses études à domicile, en suivant les cours d'une académie chrétienne privée en ligne.
En 2010, elle participe au concours de beauté, la "Miss Teen Washington USA Pageant". Puis elle continue dans la voie du mannequinat, bien qu'elle ne mesure qu'1m62. Sa mère est son manager, mais elle stoppe de la suivre et rompent le contrat en 2015 pour "différences créatives".
Apprentie chanteuse, elle s'inscrit en 2011 sur internet à des cours d'art dramatique enseignés par l'acteur Doug Hutchison, 50 ans, sur les recommandations d'un ami de la famille, qui a travaillé à Hollywood et connaissait l'acteur. Pendant six mois, Hutchison lui prodigue des cours sur le web, sans savoir que son élève n'est qu'encore qu'une adolescente. Ils tombent amoureux avant de se rencontrer en réel. Mais quand l'acteur apprend l'âge mineure de Courtney, il demande à sa mère Krista, qui avait toujours été présente aux cours, qu'il cesserait la relation si ses parents désapprouveraient. Les parents soutiennent leur fille et la laisse prendre sa décision.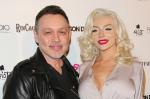 Le 20 mai 2011, Courtney et Doug se marient à Las Vegas. Leur relation fait des émules dans les médias, taxant l'acteur de "prédateur et pédophile" du à leur 34 ans de différence d'âge. Le père de Courtney a même quatre ans de moins que son mari Doug; l'agent de Doug le quitte, sa famille le renie et il reçoit des menaces de mort.
Le couple participe à une émission de télé réalité sur la thérapie de couple en 2012. Ils se séparent en 2013, mais se remettent ensemble quelques mois plus tard. Souhaitant fonder une famille, Courtney attend même un enfant avant de faire une fausse couche en juillet 2016.
En 2013, Courtney participe à la 12ème saison de l'émission de télé réalité britannique "Celebrity Big Brother" jusqu'à la demie-finale. En 2015, Vivid Entertainment a produit une courte vidéo érotique, réalisée et filmée par Courtney, qui a déclaré reverser les gains à des oeuvres de charité.
En parallèle, Courtney a aussi enregistré quelques chansons depuis 2010, sans sortir d'album. Végétarienne, elle est très sensible à la cause animale et s'est engagée auprès de l'association de défense animale PETA.
---
- - - Courtney VS Marilyn - - -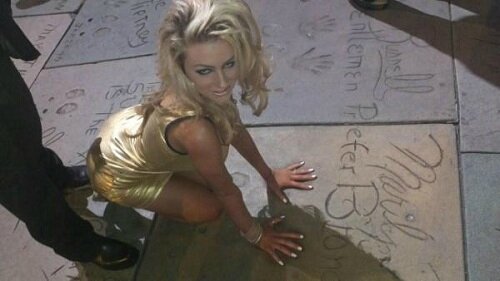 Courtney semble être une grande admiratrice de Marilyn Monroe: blonde platine, elle arbore régulièrement un grain de beauté dessiné sur le visage, s'habille, se coiffe comme Marilyn, et aime prendre des poses de pin-up lors de ses apparitions en public ou sur les photos qu'elle publie sur les réseaux sociaux.
En

2012

, elle n'a que 17 ans quand elle prend la pose comme Marilyn pour une séance photos façon "Sept ans de réflexion" (> voir l'article et les coulisses de la séance sur le site du

Daily Mail

):
En

2015

, elle se rend à une soirée PETA, vêtue en orange, façon Marilyn habillée en Pucci lors de sa séance d'avec Barris :
En

2015

, à la première du film d'"Unity":
Elle a même écrit une lettre à Marilyn, qu'elle a apporté sur sa tombe lors des commémorations du 4 août 2016 (> voir l'article sur le site du

Daily Mail

):

---
> Sources:
>> Biographie sur wikipedia
>> Courtney sur Twitter / Instagram
Enregistrer
Enregistrer
Enregistrer
Enregistrer
Enregistrer