31 août 2015

Le tableau de chasse de Marilyn Monroe
Publié le 05/04/2012,
en ligne sur puretrend.com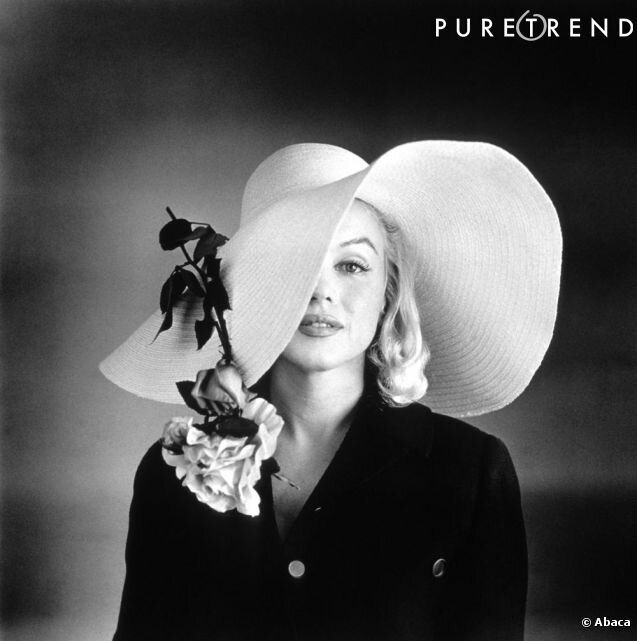 Profession : Actrice et chanteuse.

Pourquoi elle plaît ? Marilyn c'est Marilyn. Un mythe, une icône, l'idole des hommes, qui n'arrivaient jamais à lui résister. Sa bouche charnue et ses yeux bleu azur en ont séduit plus d'un. Ses formes généreuses et sa poitrine pulpeuse sont aujourd'hui encore objet de fantasme. Mais ce qui plaisait aussi chez Marilyn c'était son image de jeune femme avec une âme en perdition. Fragile, bouleversée, rongée par la détresse, Monroe aurait pu être sauvée par bon nombre d'hommes... Tous devenus fous face au caractère presque bipolaire de l'actrice.

Son style de proie ? Les hommes de pouvoir, les acteurs célèbres comme Paul Newman ou Marlon Brando. Mais aussi les écrivains, comme son troisième époux Arthur Miller ou les sportifs version italien : Joe Dimaggio. Marilyn Monroe aimait plaire aux hommes et voulait toujours être sensuelle, sexy et désirable à leurs yeux. Née sans connaitre son père, elle a longtemps chercher a retrouver celui-ci au travers des hommes qu'elle séduisait.

Ses conquêtes ? Beaucoup. Trop nombreuses, avec également bon nombres de rumeurs, on en a ici sélectionné 29. Et c'est déjà pas mal ! Des hommes comme Yves Montand ou Eddie Fisher en passant par des femmes, des belles. On pense surtout à Brigitte Bardot ou Joan Crawford.

Avec qui elle aurait pu roucouler ? Si le mythe Marilyn Monroe ne s'était pas terminé trop tôt, on aurait bien imaginé celle-ci flirter avec des hommes plus jeunes. Une sorte de cougar version icône glamour. L'actrice aurait dû avoir 86 ans cette année, elle aurait donc pu flirter avec un beau gosse d'une cinquantaine d'années, connu pour son image de Don Juan. George Clooney m'entends-tu ?
Le tableau de chasse de Marilyn Monroe :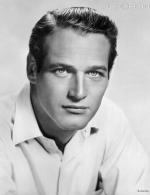 Paul Newman / Robert Wagner / Peter Lawford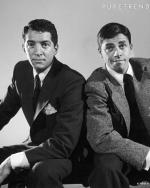 Porfirio Rubirosa / Dean Martin / Mickey Rooney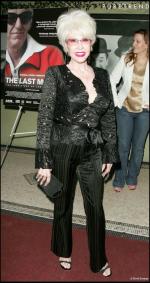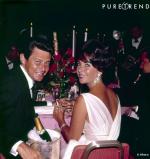 Jeanne Carmen / Eddie Fisher / Jim Dougherty
De 1941 à 1946, Marilyn Monroe est mariée à James Dougherty, surnommé "James le veinard" suite à son mariage avec cette dernière. Mais Marilyn ayant beaucoup souffert de l'abandon plus jeune ne supporta pas quand son époux parti s'engager dans la Marine. Elle expliqua plus tard que "son mariage n'était ni heureux ni malheureux" et cette première séparation officielle ne fut qu'une simple formalité.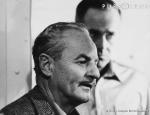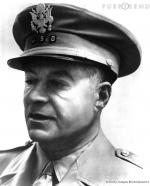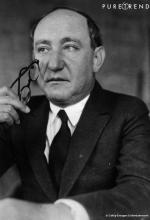 Darryl F Zanuck (1946) / George Jessel (1948) / Joseph Schenck (1948)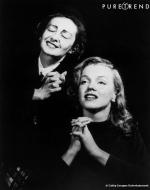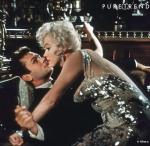 Milton Berle (1948) / Natasha Lytess (1949) / Tony Curtis (1949-1950)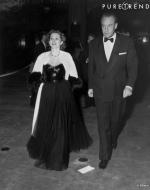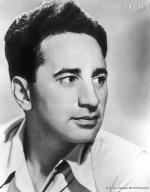 Milton Greene (1949) / Paul Sanders (1950) / Elia Kazan (1951)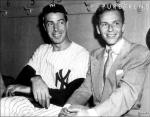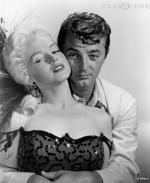 Joe DiMaggio (1952-1954) / Robert Mitchum (1954) / Joan Crawford (1954)
Joe DiMaggio est le deuxième mari de Marilyn Monroe. Le couple se rencontre en 1953 et ils se marièrent en janvier 1954. Ce joueur de baseball professionnel a divorcer pour se mettre avec Marilyn... Un mariage qui finalement ne durera que 9 mois. Malgré un divorce à l'amiable, le tribunal accuse officiellement Monroe de "cruauté mentale".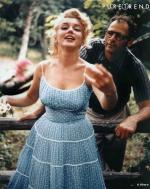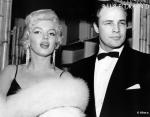 Arthur Miller / Marlon Brando (1955-1962) / Yul Brynner (1957)
De 1955 à 1961 Marilyn Monroe est avec son troisième et dernier mari: Arthur Miller. Une relation tumultueuse née alors, entre amour et infidélités. Finalement, l'écrivain dit les pires horreurs au sujet de sa femme: "C'est un monstre narcissique et méchant qui a pris mon énergie et m'a vidé de mon talent".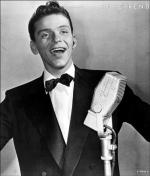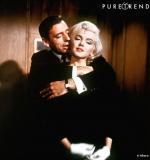 Franck Sinatra (1959-1961) / Yves Montand (1960)
En 1960 Marilyn Monroe flirte avec Yves Montand, pendant le tournage du film "Le Milliardaire". Simone Signoret la compagne de celui-ci déclara "Si Marilyn est amoureuse de mon mari, c'est la preuve qu'elle a bon goût.". Montand se lassa finalement des sentiments de Monroe à son égard et retourna avec Signoret.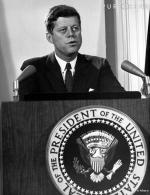 John F Kennedy (1961-1962) / Robert F Kennedy (1962)
De 1961 à 1962, Marilyn Monroe créa le scandale en sortant avec le Président des USA : John F. Kennedy. Une relation très complexe qui selon certaines personnes est même à l'origine de la mort de l'actrice.
29 avril 2013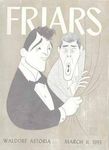 Le 11 mars 1955, Marilyn Monroe participe au dîner annuel du Friars Club, organisé au Waldorf Astoria de New York. Jerry Lewis et Dean Martin sont les invités d'honneur (un prix leur sera remis), et la soirée est consacrée à leur oeuvre caritative au profit de la myopathie (Muscular Dystrophy Association - MDA). Milton Berle officie en tant que maître de cérémonie et Marilyn le rejoindra sur scène. La soirée est ponctuée de numéros fantaisistes. Dans la salle, Marilyn est attablée à côté d'Eddie Fisher; et Milton Greene et sa femme Amy sont à la table de Ruth Berle. Parmi les autres invités, se trouvent Sammy Davis Jr. et Phil Silvers.
Marilyn porte une robe dorée de Norman Norell.
On March 11, 1955, Marilyn Monroe participates to the annual dinner of Friars Club, at the Waldorf Astoria in New York. Jerry Lewis and Dean Martin are the honor guests they are awarded), and the evening is dedicated to their charity for the benefit of myopathy (Muscular Dystrophy Association - MDA). Milton Berle is the master of ceremonies and Marilyn will join him on stage. The evening is punctuated by fanciful numbers. In the dinner room, Marilyn is seated next to Eddie Fisher; and Milton Greene and his wife Amy are at Ruth Berle's table. Other famous guests include Sammy Davis Jr. and Phil Silvers.
Marilyn wears a gold dress by Norman Norell.

---
> L'arrivée de Marilyn avec Milton H Greene
Marilyn arrival, with Milton H Greene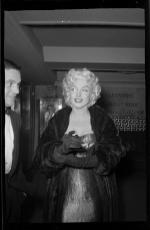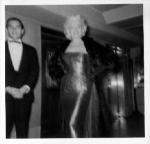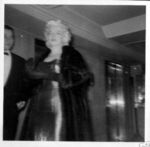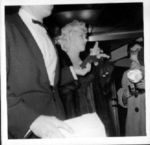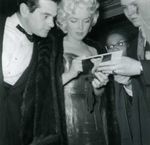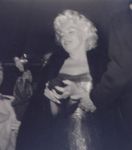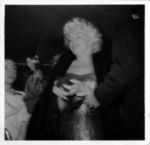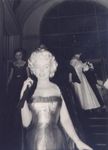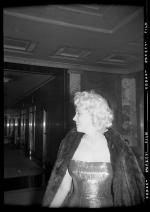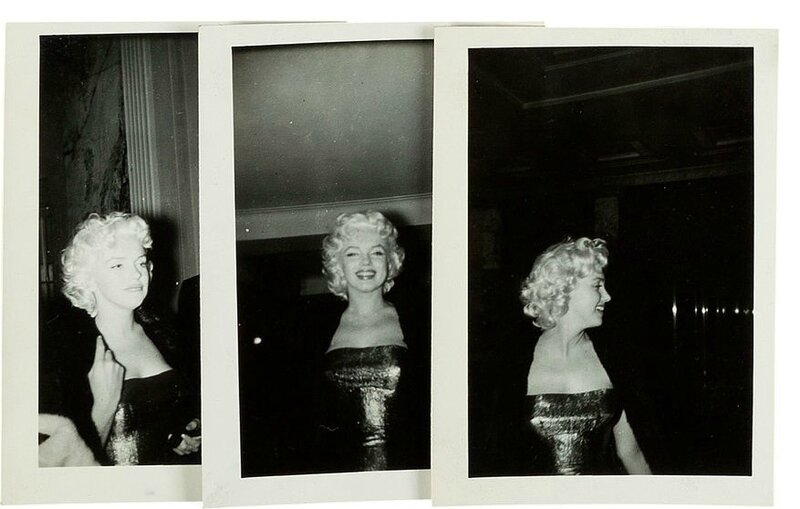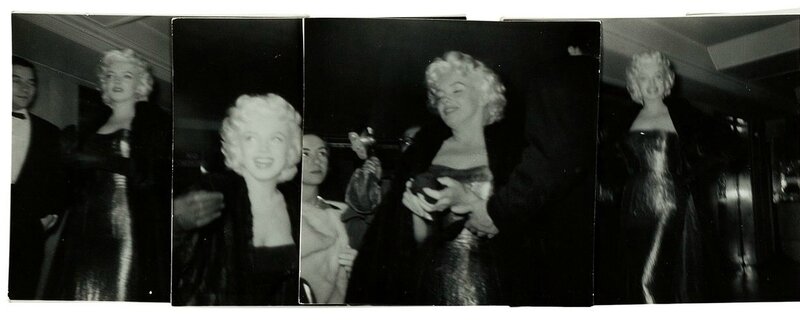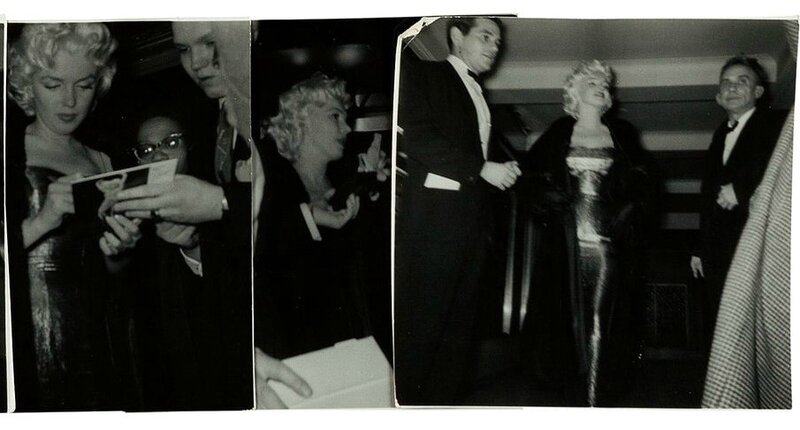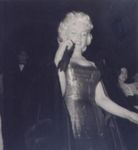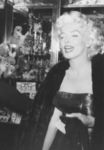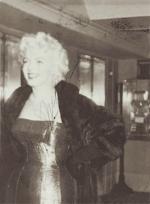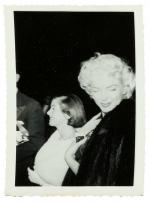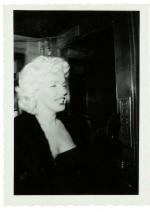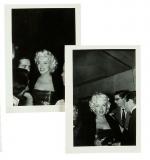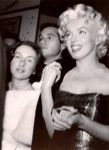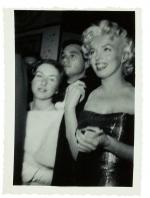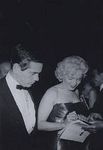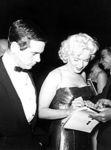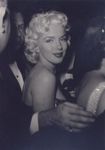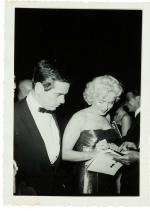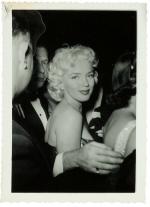 ---
> Snapshots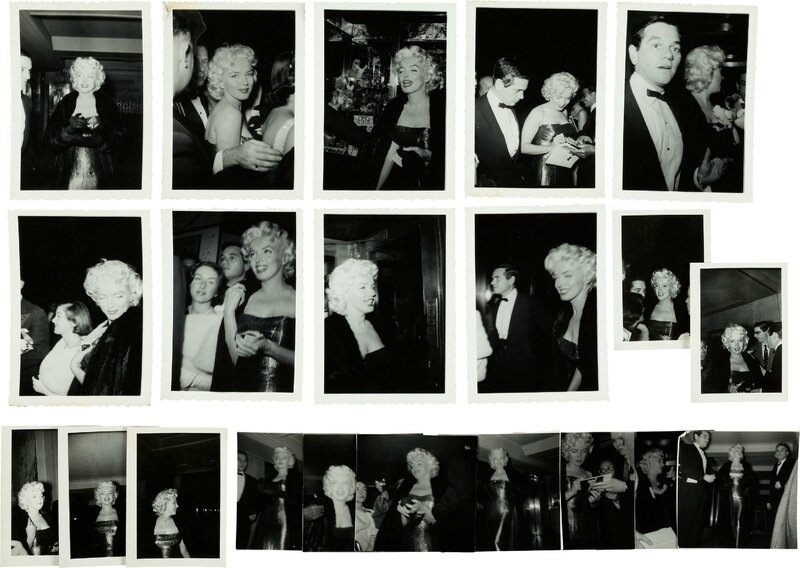 - de la collection de James Collins, un fan des Monroe Six
-from the personal collection of James Collins, one of the 'Monroe Six'
---
- Marilyn et James Hapiel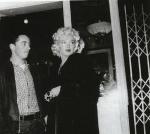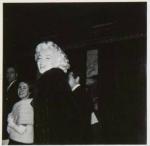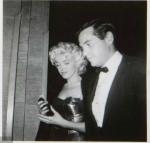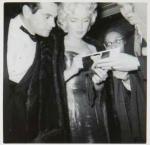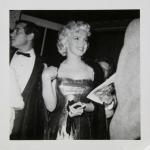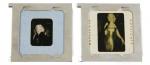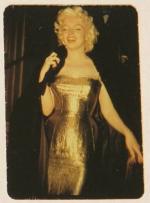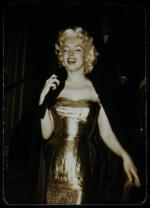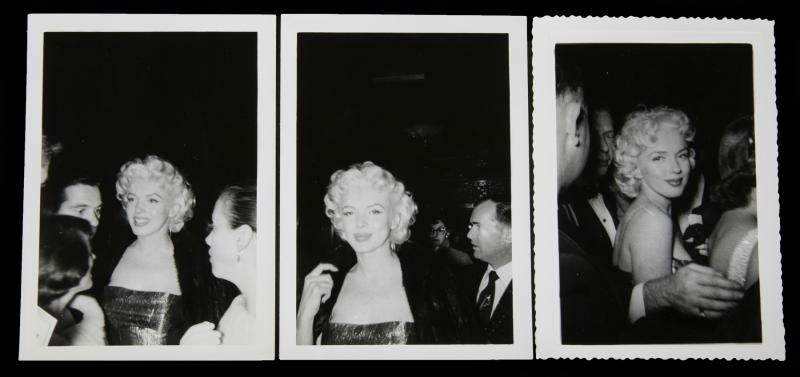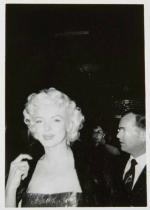 - de la collection de Frieda Hull, une fan des Monroe Six
-from the personal collection of Frieda Hull, one of the 'Monroe Six'
---
> Pendant la cérémonie
During the ceremony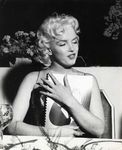 -avec Milton Berle, Jerry Lewis et Dean Martin ->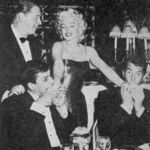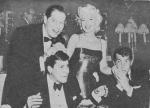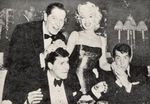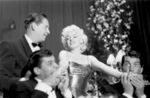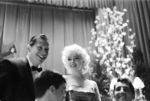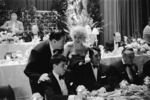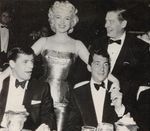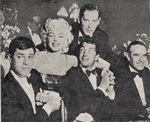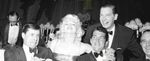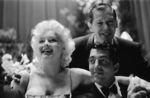 -avec Sammy Davis Jr. et Eddie Fisher ->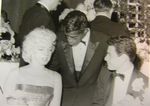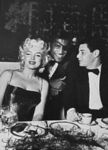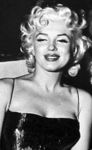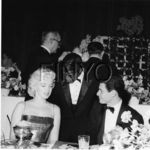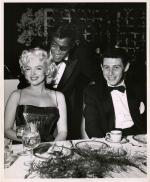 -avec Milton Berle, photographies de Ed Feingersh ->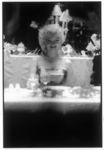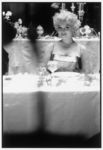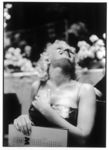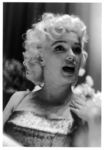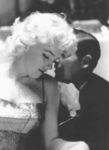 ---
> Sur scène, avec Milton Berle
On stage, with Milton Berle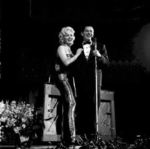 ---
Séance "Friars Club"
Friars Club Sitting
- Milton H Greene -
---
Photographies de Milton H Greene
Photographer: Milton Greene
Planches Contact / Contact Sheets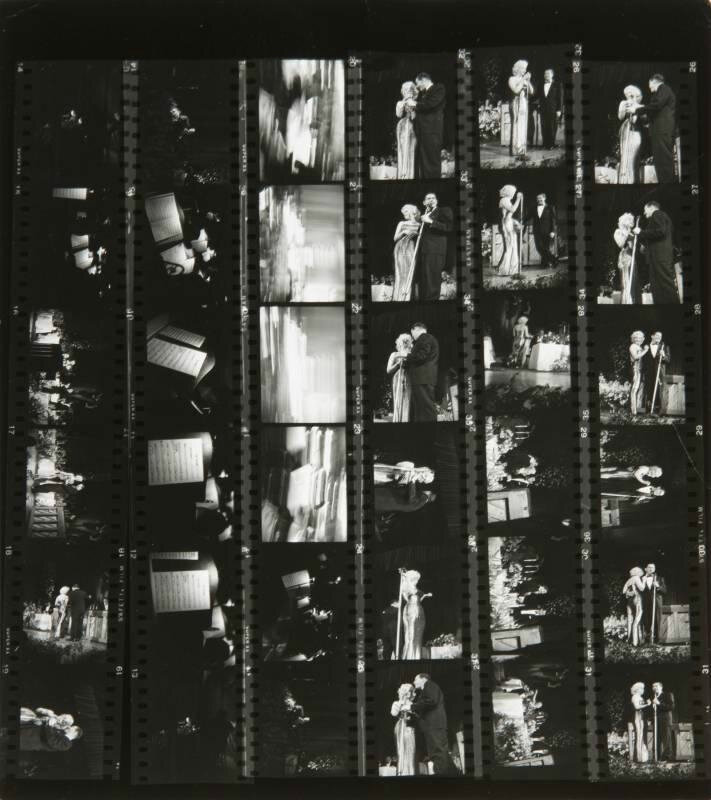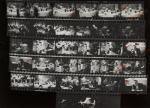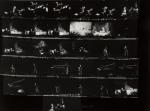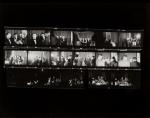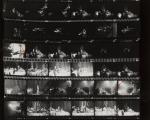 ---
---
> video 1

> video 2 (à 5 min 15 sec)


> video 3 "I love you Jerry"

---
All photos are copyright and protected by their respective owners.
copyright text by GinieLand.
Enregistrer