09 septembre 2016
Du 22 octobre 2016 au 1er mai 2017, exposition Marilyn Monroe I Wanna Be Loved By You au Centre d'art de l'Hôtel de Caumont d'Aix-en-Provence.

Description: Marilyn Monroe (1926-1962) est certainement la star la plus photographiée dans l'histoire du cinéma. André de Dienes, Milton Greene, Philippe Halsman, Eve Arnold, Cecil Beaton, Richard Avedon, Sam Shaw, Ed Feingersh, George Barris, Bert Stern… les meilleurs photographes de son temps l'ont immortalisée, faisant de Marilyn l'icône que tout le monde connaît.

A travers une soixantaine de tirages photographiques, principalement issus de collections privées, et de nombreux supports multimédia, l'exposition « Marilyn » raconte l'histoire de la relation particulière que Marilyn Monroe a toujours entretenue avec la photographie et les photographes. Une relation centrale dans la construction de son image mythique.

Plus encore que la caméra, Marilyn aimait l'appareil photo et les photographes le lui rendaient bien. On sait combien Marilyn Monroe s'est prêtée au jeu de la célébrité, renvoyant à chaque paparazzi un sourire éclatant. Très jeune, elle dévore les magazines de cinéma dont les photos idéalisées éveillent son intérêt pour la photographie. Débutant comme modèle puis comme pin-up, elle comprend vite le pouvoir de l'image, dont elle a besoin pour lancer sa carrière cinématographique, et s'en empare. Sa photogénie exceptionnelle et son travail intensif avec les photographes hollywoodiens réputés portent vite leurs fruits et elle apparaît en couverture de nombreux magazines, contribuant au développement de sa popularité comme de son érotisme. C'est sous l'objectif des photographes publicitaires des studios que Norma Jeane Baker, petite fille à l'enfance difficile, devient Marilyn Monroe, la star. Les médias construisent l'image toute faite d'une femme joyeuse, radieuse. Or Marilyn est multiple, complexe. Car l'icône a deux faces : celle, solaire et lumineuse, de la blonde et celle, plus sombre, d'une jeune femme perfectionniste, fragile et vulnérable.
Marilyn noue un dialogue de confiance avec les photographes, plus qu'avec les journalistes ou même les réalisateurs. Elle initie très régulièrement des séances de photographie pour façonner elle-même son image et se défaire du rôle dans lequel l'enferment les médias et les studios hollywoodiens, la Fox en particulier. Marilyn tient à contrôler chaque image – comme sur ces planches contacts de la « Dernière Séance » de Bert Stern, présentée en fin d'exposition, où elle barre les clichés qui lui déplaisent. C'est cette co-construction de son image, révélant la maîtrise du photographe autant que la sienne, qui est ainsi donnée à voir.
---
Lieu et adresse: L'hôtel de Caumont est un hôtel particulier situé au nᵒ 3 rue Joseph Cabassol dans le quartier Mazarin à Aix-en-Provence.
Horaires: Le Centre d'Art est ouvert tous les jours de 10h à 18h. Dernière entrée 30 minutes avant la fermeture.
Tarifs: Individuels:
Plein tarif : 13 €
Tarif réduit : 10 € (étudiants, enfants de 7 à 17 ans, demandeurs d'emploi)
Audioguide exposition temporaire : 3 € // Livret de visite exposition temporaire : 2 € // Application smartphones et tablettes exposition temporaire (disponibles) : 1,99 € et 3,99 € (HD)
Livret de visite et application smartphones et tablettes collections permanentes : gratuit
Les enfants de 7 à 17 ans, les porteurs du Pass Education, les étudiants, les titulaires d'une carte d'invalidité et les demandeurs d'emploi bénéficient du tarif réduit (sur présentation d'un justificatif). Les enfants de moins de 7 ans et les journalistes entrent gratuitement (sur présentation d'un justificatif)
Offre Famille
L'entrée est gratuite pour le 2e enfant âgé de 7 à 17 ans (avec deux adultes et un enfant payant).

Site Web: caumont-centredart.com

08 mai 2016
Du 5 mai au 25 septembre 2016, exposition Femmes en Dior au Musée Christian Dior de Granville.
Description:
FEMMES EN DIOR
- Sublime élégance d'un portrait -
Exposition printemps-été 2016
Dans le cadre du festival Normandie Impressionniste 2016 consacré au thème du portrait, le musée Christian Dior présente l'exposition FEMMES EN DIOR. Sublime élégance d'un portrait.
Cette exposition propose de découvrir l'œuvre et les sources d'inspiration du grand couturier et de ses successeurs à travers l'évocation de personnalités emblématiques du monde de l'aristocratie, du spectacle, du théâtre ou du cinéma, ainsi que des figures de l'élégance française et internationale : la princesse Grace de Monaco, Joséphine Baker, Marilyn Monroe, Charlize Theron, Marion Cotillard...
Un ensemble exceptionnel de quatre-vingt-dix robes de Haute Couture, des photographies, des dessins et des tableaux mettent en lumière l'élégance des femmes en Dior et les moments où la création Dior fait corps avec leur apparence et leur personnalité.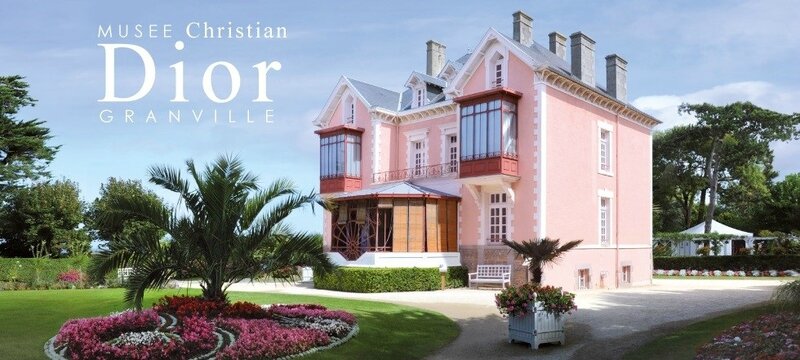 Lieu et adresse: Musée Christian Dior, Villa les Rhumbs, Rue d'Estouteville, 50400 Granville
Le musée n'est pas accessible aux personnes à mobilité réduite.
Horaires: Tous les jours de 10h à 18h30 - Fermeture de la billetterie à 18h00 - Durée estimée de la visite libre: environ 45 minutes
Tarifs: plein : 8 € / réduit (étudiants, demandeurs d'emploi, visiteurs handicapés) : 4 € / Gratuit pour les enfants de moins de 12 ans
Entre les musées : le billet d'entrée au musée Christian Dior donne accès à un billet tarif réduit pendant une semaine au Musée d'art moderne Richard Anacréon pour visiter l'exposition Belles de nuit. Portraits de femmes sous la plume et le pinceau. 1905-1940 (Festival Normandie Impressionniste 2016).
Site: musee-dior-granville.com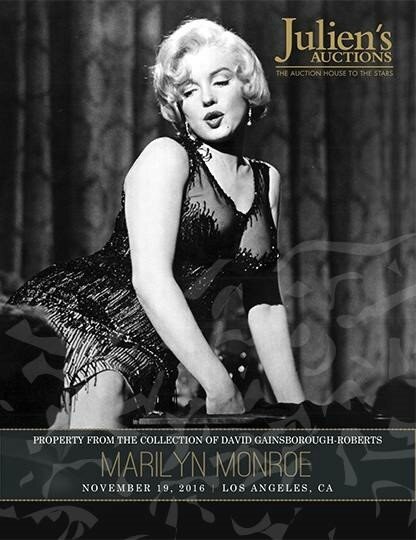 Vente aux enchères 'Marilyn Monroe' de la collection de David Gainsborough Roberts le 19 novembre 2016 par Juliens Auction à Los Angeles, aux Etats-Unis.
Le catalogue est en vente dans une boîte en lot avec 3 autres catalogues (et non à l'unité) au prix de 250 $ sur le site de juliensauction
> Bientôt les lots en ligne sur le site de juliensauction
Présentation: Auction includes David Gainsborough-Roberts curated collection of Marilyn Monroe film worn costumes, personal wardrobe, jewelry, and personal items. The sale features film costumes that represent an extensive portion of Marilyn's acting career, from Niagara (20th Cent., 1953) to Some Like It Hot (United Artists, 1959). The auction celebrates Monroe's life and consists of film costumes, designer wardrobe and costume jewelry, personalized gifts from Monroe, documents, personal correspondences and personal items.
Collector David Gainsborough-Roberts is known to have amassed the world's largest collection of Marilyn Monroe memorabilia which he has carefully and lovingly curated for years.
Costumes et Accessoires portés dans des films / pour des photos:
Highlights from this historic sale include Seven of Marilyn's most notable films are represented in this auction with many created by award winning designers and well known costumers of Hollywood yesteryear :
- a sheer black beaded and sequined dress worn by Monroe in her Golden Globe winning role Sugar Kane as she crooned "I'm Through With Love" in the award winning 1959 film Some Like it Hot;
- an elaborate embellished stage gown worn by Monroe as she sang "After You Get What You Want You Don't Want It" in the 1953 comedy There's No Business Like Show Business which was designed by one of Marilyn's all-time favorite designers, William Travilla;
- a pink linen halter wiggle dress designed for Monroe by Dorothy Jenkins for the 1953 thriller Niagara;
- a green satin one-piece with black sequins and gold fringe worn by Monroe as she sang "That Old Black Magic" in the 1956 film Bus Stop;
- the white full-length gown of satin with sheer overlay embellished with faux pearls created by Academy Award nominated designer Beatrice Dawson and worn by Marilyn in "The Prince and The Showgirl," the second of two films produced by Marilyn Monroe Productions.
- Additional film pieces offered include costumes from Gentlemen Prefer Blondes to Let's Make Love and The Misfits, along with a pair of rhinestone earrings worn by Monroe in How To Marry A Millionaire and a pair of sequin embellished opera gloves from the Rachmaninoff scene of The Seven Year Itch.
- Publicity worn items include the 19th century style bodice Monroe wore when she was photographed by Jack Cardiff in 1957, and also the lilac colored satin leotard Marilyn wore to be photographed by Richard Avedon when she posed as Lillian Russell for a 1958 feature in Life magazine.

Vêtements et effets personnels:
Monroe's personal style is represented by :
- a figure hugging black cocktail dress by Ceil Chapman, a favorite of Monroe;
- a slender fitting bias cut crepe evening gown worn by Monroe to the 1955 premiere of The Rose Tattoo;
- an embellished slubbed silk Lanvin gown;
- rhinestone jewelry;
- evening gloves;
- shoes.
Personal items include:
- prescription pill bottles,
- Victoria and Albert museum exhibited high heels,
- a plastic doll in the likeness of Monroe given as a souvenir at her 34th birthday party;
- documents and correspondences;
- household items;
- and Monroe's Detroit Free Press "New Faces Award" from 1952.
---
Exposition des lots :
> Londres - du 25 mai au 20 juin 2016
Design Centre, Chelsea Harbour
Lots Road
London
SW10 0XE
> Irelande - du 25 juin au 25 juillet 2016
Museum of Style Icons
Newbridge Silverware
Newbridge
Co. Kildare
Ireland
> Voyage en mer sur le QUEEN MARY 2
Depart de New York le 9 août 2016
Arrivée Southampton le 16 août 2016

> Los Angeles - du 14 au 18 novembre 2016
gratuit -Julien's Auctions
741 North La Cienega Boulevard
Los Angeles, California 90069

Enregistrer
Enregistrer
11 décembre 2015
Marilyn et les nus sculpturaux d'Helmut Newton s'exposent à Reims
Article publié le 11/12/2015
en ligne sur lefigaro.fr
La 3W Gallery de la capitale de la Champagne réunit des photos splendides du photographe américain Frank Worth et du célèbre inventeur du cliché «porno chic».
Dans le cadre du mois de la photographie Pascal Mignucci, le directeur de la 3W Gallery à Reims, a choisi de présenter les clichés des grands photographes Helmut Newton et Frank Worth jusqu'au 20 décembre 2015.

Ces trente-cinq tirages exceptionnels proviennent d'une collection privée de Los Angeles. Quelque vingt-quatre clichés iconiques, en noir et blanc, signés Helmut Newton, et onze prises de vue rares de Marilyn Monroe réalisées par l'américain Frank Worth sont exposés.

● Helmut Newton (1920-2004)

Helmut Newton, est un photographe australien d'origine allemande, célèbre pour ses clichés de nus, essentiellement féminins.

Helmut Newton fait ses études à Berlin et se découvre très tôt un très vif intérêt pour la photographie. Quittant l'Allemagne nazie en 1938, il émigre en Australie. Il prend part à la Seconde Guerre mondiale comme logisticien.
Après la guerre, Newton va se consacrer pleinement à sa passion pour la photo. Il collaborera régulièrement avec le magazine Playboy, pour lequel il créera ses premiers clichés de starlettes dénudées.
Il s'installe à Paris en 1961, et publie notamment ses travaux dans le magazine Vogue. Il est très vite considéré comme l'inventeur du style «porno chic». Ses modèles les plus célèbres seront Catherine Deneuve, Kate Moss, Brigitte Nielsen, Karen Mulder, Cindy Crawford, Claudia Schiffer et Monica Bellucci.

● Frank Worth (1923-2000)
Durant sa vie Frank Worth (1923-2000) ne publia jamais sa collection de plus de 10.000 photos des plus grandes stars de Hollywood. Il restera à la postérité pour la façon dont il sut magnifier l'unique photogénie de Marilyn Monroe. Notamment lors du tournage de Sept ans de réflexion de Billy Wilder, où Worth immortalise l'actrice dans une robe blanche soulevée par une bouche d'aération.

Quelque temps avant sa mort en 2000, il confessa avoir été recruté par le F.B.I. pour surveiller toutes ces célébrités durant la période du Maccarthysme.
---
Lieu et adresse: 3W Gallery, 27 rue Henri IV, 51100 Reims
Horaires: entrée libre du mardi au vendredi de 14h à 19h et le samedi de 11h à 19h
Contact: 03 26 87 58 62
Site: www.3w-gallery.com
09 juillet 2015

Cette exposition de la collection de Ted Stampfler est une reprise de l'expo de 2014 Private Marilyn qui avait eu lieu en Suisse. Il y est présenté cette fois-ci près de 400 objets personnels ayant appartenu à Marilyn Monroe au Liechtenstein (entre la Suisse et l'Autriche).
L'exposition se penche sur la question de l'émancipation de la femme dans les années 50 à l'exemple de la femme la plus photographiée du XXe siècle: l'actrice, chanteuse et icône de la mode Marilyn Monroe. Elle présente la forte personnalité de cette femme exceptionnelle qui, 53 ans après sa mort, n'a rien perdu de la fascination qu'elle suscite et dont l'influence sur la société est encore perceptible aujourd'hui.
Le Musée national du Liechtenstein présente 400 objets qui proviennent initialement de sa succession et font actuellement partie de la collection privée Ted Stampfer, la plus grande collection de ce genre regroupant des objets ayant appartenu à Marilyn Monroe.
On peut y voir des vêtements luxueux, des accessoires personnels, des produits de beauté et de coiffure, des accessoires de cinéma, des documents privés, des films et des photos dont la présentation, dans cette constellation, est une première mondiale. Des objets prêtés par des collectionneurs du monde entier viennent compléter cette collection.
Les visiteurs plongent dans le monde de Marilyn et traversent chronologiquement les stades les plus importants de son évolution et les périodes déterminantes de sa vie. Ils découvrent des objets uniques qui témoignent de la vie et de l'œuvre de cette femme exceptionnelle tout en révélant son identité de femme émancipée. Pour cela, l'exposition s'intéresse aussi bien à l'évolution physique de Marilyn et au rôle qu'elle fait jouer à son corps, qu'à la manière très personnelle dont elle se rebelle contre une industrie cinématographique dominée par les hommes. Grâce à sa hardiesse, elle obtiendra entre autres de meilleures conditions contractuelles et des droits de codécision, mais pourra aussi fonder sa propre société de production cinématographique, ce qui lui assurera une plus grande indépendance.
Un catalogue éponyme accompagnant l'exposition est en vente dans la boutique du musée au prix de 20.00 CHF, ainsi que différentes autres publications.
Directeur général: Directeur Prof. Dr. Rainer Vollkommer
Administrateur et collectionneur: Ted Stampfer
> site officiel marilynmonroe-sammlung.de
> photographies sur flickr

Liechtenstein National Museum
Städtle 43, P.O. Box1216
9490 Vaduz
Principality of Liechtenstein
> article de l'expo sur PR Newswire :
The special exhibition presents the emancipation of women in the 1950s through the example of the most photographed woman of the 20th century -- the actress, singer and style icon, Marilyn Monroe.
The exhibition here focuses on the strength behind the exceptional phenomenon who, even 53 years after her death in 1962, has not lost her charm and influence, which in society and the women's movement to this day is palpable.
Presented are more than 400 selected pieces from the private collection of Ted Stampfer, the world's largest collection of Marilyn Monroe originals of its kind. Through his willingness to present his collection in exhibitions, the art collector and expert wants not only to remember the actress, who was intellectually underestimated during her lifetime and reduced by filmmakers and media to her visual appeal, but also to make exhibit attendees aware of the clever and ambitious businesswoman. Most of the pieces originate from her estate, of which the items were stored after Marilyn Monroe's death in August 1962, until 1999, until large portions of it were put up for auction with auction houses like Christie's and Julien's. The exhibition is rounded out by individual pieces from other international collectors.
Uniquely designed and seen for the first time worldwide, the National Museum in Liechtenstein thus enables its exhibition visitors to dive into Monroe's world. Visitors walk through the most important chronological development stages of her life, and can view special exhibits that not only give a glimpse into her life and the work of this extraordinary woman, but also highlight her emancipated side. These include: high-quality articles of clothing; accessories; beauty, skincare and styling products; personal and film company documents; film props; and extensive photo and film footage presented by means of electronic media.
The exhibition, however, is not just focused on presenting personal belongings from a late actress. Rather, it focuses more on the unknown private person -- the real face behind the Hollywood icon. Thus, it gives an intimate look at the real person behind the fictional persona Marilyn Monroe. Using examples, visitors learn about an ambitious woman of the 1940s and 1950s, who, despite the prevailing gender roles of her time, reached her own set goals gradually and with great confidence.
Adressed is on the one hand, the outward makeover of a natural brunette girl, who became with the conscious use of her body the most desirable woman in the world. This is, for example, demonstrated with the original false eyelashes, various containers of makeup, articles and accessories used as highlights for her hair styling, which were significantly involved in the transformation process. But also Marilyn's favorite clothing is presented, including her white and checkered capri pants, which she liked to combine with a black turtleneck sweater. She wore them both in her private life as well as in important photo shoots (for example in the famous shoots with photographer Alfred Eisenstaedt and Milton Greene). These iconic photographs today show us not only a timeless beauty, but a self-confident woman, who was well aware of her own charisma.
In addition, the exhibition also highlights the public person and reports about the strong side of a woman who had to compete in a man's world in the 1950s. There are character traits and self-confident behavior demonstrated, which culminated at the height of Monroe's career to rebel against the male-dominated film industry. This courageous behavior led to, among other things, better contract terms and the ability to have more say over her career, plus to establishing her own film production company -- another way she became more independent. The exhibition presents original costumes, film props and important documents on the films that were produced by Monroe herself.
Besides the interest in her own career and her personal advancement, Marilyn Monroe was also involved in helping the disadvantaged and minorities. This is illustrated with the example of Ella Fitzgerald, the famous African-American jazz singer, for whom Monroe actively campaigned to obtain engagements in a hip nightclub that was typically reserved for white artists. Fitzgerald later reported that Monroe's influence and active action were instrumental in her international success as a singer.
The exhibition offers in all its aspects a comprehensive view of the strong-willed character of a woman who was ahead of her time. And it also reveals to the visitor that Marilyn Monroe, by her behavior in different ways, exerted a formative influence on the emancipation of women, making her one of the most important cultural and historical figures of the 20th century.
08 juillet 2015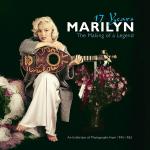 17 Years | Marilyn | The Making of a Legend
> plus d'infos sur Photo Iconix et sur Andrew Weiss Gallery
> le catalogue (ci-contre) à $45.00 en vente sur andrewweissgallery.com
Cette exposition internationale de photographies organisée par Andrew Weiss en 2014 a exposé sur trois continents le travail de sept photographes montrant la carrière de Marilyn de sa première à sa dernière séance photo. L'expo comprend aussi tous les types de photographes, de ceux de la presse, aux artistes professionnels, et aux simples amateurs. C'est une collection étonnante de photographies prises de 1945 jusqu'en 1962.
This international exhibition of photographs curated by Andrew Weiss in 2014 showcases on three continents the work of seven photographers spanning Marilyn's career from her first to her last professional sittings. The exhibition also includes every type of photographer, from journeyman press shooters, to acclaimed international artists, to a rank amateur. It's a stunning collection of photography from 1945 through 1962.
> Les photographes:
Milton Greene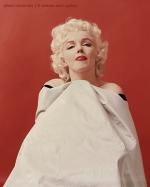 > photographies sur le blog Photo Iconix
05 novembre 2014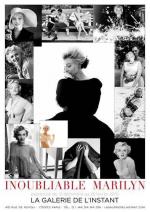 Du 12 décembre 2014 au 25 février 2015, une exposition de photographies consacrée à Marilyn, intitulée "Inoubliable Marilyn" sera organisée à "La Galerie de l'Instant" à Paris.
> plus d'infos sur lagaleriedelinstant.com
Une série de clichés photographiques représentant Marilyn Monroe, avec, parmi les photographes qui l'ont immortalisé, des photos signées de Carl Perutz, Sam Shaw, Bert Stern, André De Dienes, Lawrence Schiller, Georges Barris, Milton Greene, Weegee, Philippe Halsman, Ted Baron...
Informations pratiques concernant l'exposition :
LA GALERIE DE L'INSTANT
46, rue de Poitou
75003 Paris
Tél. 01 44 54 94 09
02 novembre 2014
Marilyn Monroe, des années de réflexion
article publié sur liberation.fr

La galerie In Focus, à Cologne, expose au Château Kolvenburg-Billerbeck, en Allemagne, huit regards de photographes célèbres sur Norma Jeane Baker de 1945 à 1962. Une chronologie de l'absolue photogénie de l'actrice américaine.
«Marilyn Monroe, in the Vew of Master Photographers » jusqu'au 4 novembre. Commissariat de l'exposition : Burkhard Arnold. Kolvenburg. An der Kolvenburg 3. 48727 Billerbeck. Galerie In Focus, Cologne. www.infocusgalerie.com
---

En 1945, elle est alors une jeune modèle de 19 ans. Andre de Dienes est photographe de mode.
Photo Andre de Dienes. Courtesy In Focus Galerie. Cologne
---

En 1946. Le photographe Andre de Dienes suivra la star et son évolution jusqu'en 1953.
Photo Andre de Dienes. Courtesy In Focus Galerie. Cologne
---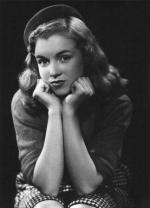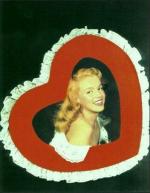 En 1946. Bruno Bernard, plus connu sous le nom de Bernard of Hollywood, est le photographe des pin-up et du glamour. Il réalise des séances de photo-test dans son studio.
Photo Bruno Bernard. Courtesy In Focus Galerie. Cologne
---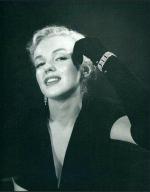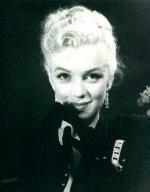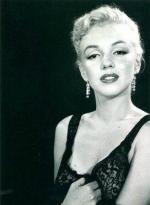 En 1950, pour le magazine «Life» qui ne publiera pas cette image, estimant que Marilyn n'est pas assez connue, et attendra 1953 pour la mettre en une.
Photo Edward-Clark. Courtesy In Focus Galerie. Cologne
---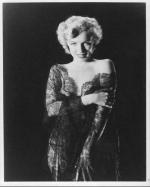 En 1953.
Photo Bruno Bernard. Courtesy In Focus Galerie. Cologne
---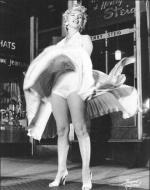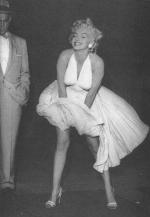 En 1954. Sur le tournage de «Sept Ans de réflexion» de Billy Wilder, où de nombreux photographes ont immortalisé la scène devenue mythique.
Photo Bruno Bernard. Courtesy In Focus Galerie. Cologne
---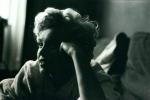 A New York, en 1954.
Photo Elliott Erwitt. Courtesy In Focus Galerie. Cologne
---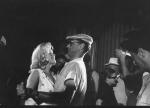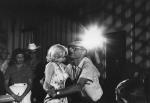 Avec son mari, Arthur Miller, en 1960. Eve Arnold, photographe de l'agence Magnum décédée en 2012, rencontre l'actrice en 1952.
Photo Eve Arnold. Courtesy In Focus Galerie. Cologne
---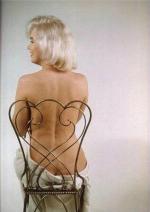 A Los Angeles, en 1960. Eve Arnold et Marilyn Monroe collaboreront plus de dix ans ensemble.
Photo Eve Arnold. Courtesy In Focus Galerie. Cologne
---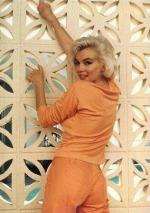 En 1962. George Barris est un des derniers photographes à shooter la star.
Photo George Barris. Courtesy In Focus Galerie - Cologne
18 octobre 2014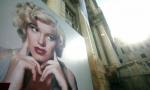 Du 16 octobre 2014 au 8 février 2015 , une exposition consacrée au photographe Nickolas Muray et intitulée "Celebrity portraits" est organisée au palais 'Palazzo Ducale di Genova' à Gênes, en Italie.
> plus d'infos sur mostramuray

Nickolas Muray est l'un des plus célèbre et intrigant photographe du XXème siècle de portraits de stars de cinéma, d'artistes et sportifs, mais aussi créateur des plus célèbres campagnes publicitaires pour les magazines américains. Une sélection d'environ 150 photographies -en noir et blanc et en couleur- de la George Eastman House, des archives de "Vanity Fair" et Condé Nast et plusieurs autres collections privées, sont réunies pour cette exposition.
Une section spéciale est consacrée à des portraits photographiques de Frida Kahlo, son amie et confidente, réalisé entre les années 1930s et 1940s. L'exposition est parrainée par le 'Palazzo Ducale Fondazione per la Cultura', la commune de Gênes et produit par MondoMostre Skira, qui édite pour l'occasion un catalogue.
---
Le catalogue
Nickolas Muray Celebrity Portraits
Conservateur: Grimberg Salomon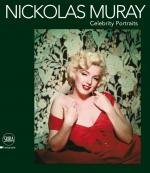 Date de sortie: 2014
Broché 304 pages, 250 photographies
Langue: italien
Éditeur: Skira
Prix éditeur: 40 Euros
Dimensions: 24 x 28 cm
ISBN 10: 8857225104
Ou le commander ? sur skira.net
02 juin 2014

MARILYN: The Lost Photographs of a Hollywood Star
Article published on 26 May 2014
by Todd Klick
online on limitedruns
Limited Runs is pleased to announce the exclusive release MARILYN: The Lost Photographs of a Hollywood Star. The collection of fine art prints feature previously unavailable or unseen photographs of the Hollywood legend, taken by five fascinating lensmen who stepped into the icon's life at the right place, and the right time. These uncovered images are offered for the first time as fine art prints. - See more at: http://www.limitedruns.com/blog/movie/marilyn-the-lost-photographs-of-a-hollywood-star/#sthash.q6HIf8pa.dpuf
Limited Runs is pleased to announce the exclusive release MARILYN: The Lost Photographs of a Hollywood Star. The collection of fine art prints feature previously unavailable or unseen photographs of the Hollywood legend, taken by five fascinating lensmen who stepped into the icon's life at the right place, and the right time. These uncovered images are offered for the first time as fine art prints.
The photographers featured: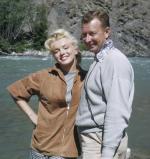 Allan "Whitey" Snyder, born in California, started his career as an assistant make-up artist on the 1948 film, The Walls of Jericho. Later, he worked as head make-up artist on Rosemary's Baby (1968), Little House on the Prairie (1981) and Highway to Heaven (1984). He was nominated twice for Primetime Emmy Awards for Outstanding Achievement in Make-Up, including one for Marilyn: The Untold Story. Assigned to do Miss Monroe's make-up for her first Twentieth Century Fox screen test in 1946, Snyder went on to develop a close working relationship with Monroe, and became best known as her personal make-up artist. Towards the end of Monroe's life, she asked Snyder to prepare her face if she were to die before him. He fulfilled that promise in 1962, and was a pallbearer at her funeral.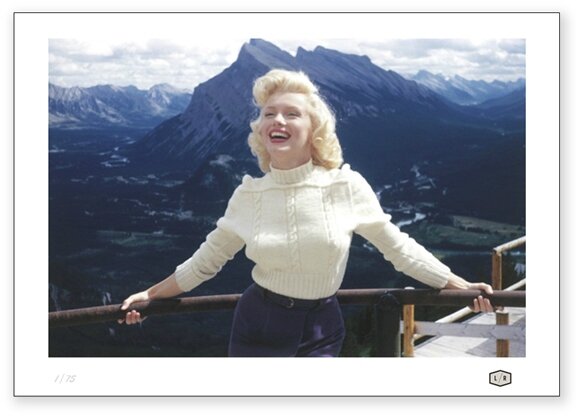 Taken by Snyder in August 1953 while on location filming River of No Return with Robert Mitchum. Look Magazine sent a photographer to this photo shoot. Milton H. Greene was assigned to shoot the cover image when he met Marilyn for the first time. Milton sent Marilyn proofs from this first sitting and Marilyn responded by sending him two dozen roses and called to say "they were the most beautiful pictures she had ever seen" and asked Milton to be her official photographer.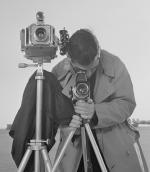 Milton H. Greene was awarded a scholarship to Pratt Institute, but decided to pursue a photography career instead. In his early twenties, he became known as the "Color Photographer's Wonder Boy." His fashion shots appeared in Harper's Bazaar and Vogue. He also photographed many high profile personalities in the '50s and '60s, including Frank Sinatra, Audrey Hepburn, Grace Kelly, Elizabeth Taylor, Judy Garland and numerous others. But it was Greene's iconic images of Marilyn Monroe, as her official photographer, that changed the course of his career.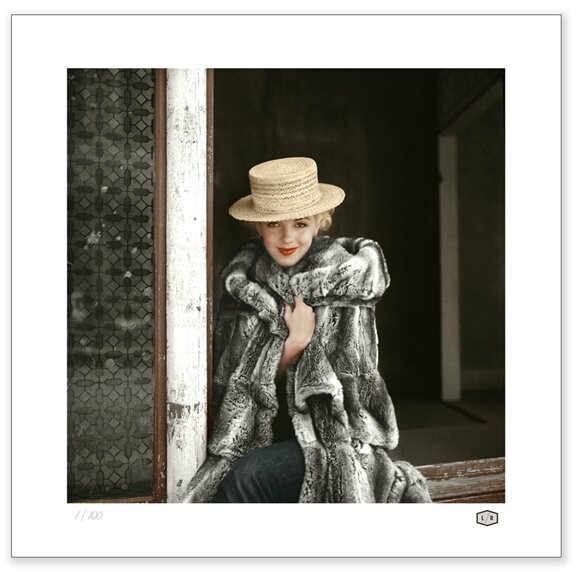 On Sunday, April 15, 1956, with a day off during filming of Bus Stop, Marilyn and Milton held a photo shoot on the 20th Century-Fox backlot, officially known as the "Grey Fur" and "Gypsy" sittings.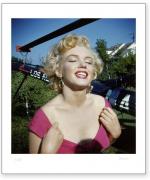 Employed as a sound engineer for ABC television, Caesars Casino in Las Vegas, and Capitol Records, Lani Carlson worked with Frank Sinatra, Elvis Presley, Ann Margaret, and The Beatles.
Posing as a photographer for the Chicago Tribune, Lani talked his way into press parties and Academy Award celebrations where he photographed celebrities like Cary Grant, Elizabeth Taylor, Clark Cable, Fred Astaire, and Marilyn Monroe.
In 1960, United Artists hired the Reno, Nevada-based cinematographer, Thomas "Doc" Kaminski, to document the filming of The Misfits, starring Clark Gable, Montgomery Clift and Marilyn Monroe. While Kaminski filmed the making of the movie, he also shot stills of the actors on set, which he mailed to his family. Those private, unpublished photos, which gathered dust for over 40 years, captured a natural and relaxed Monroe, as well as her serious acting side.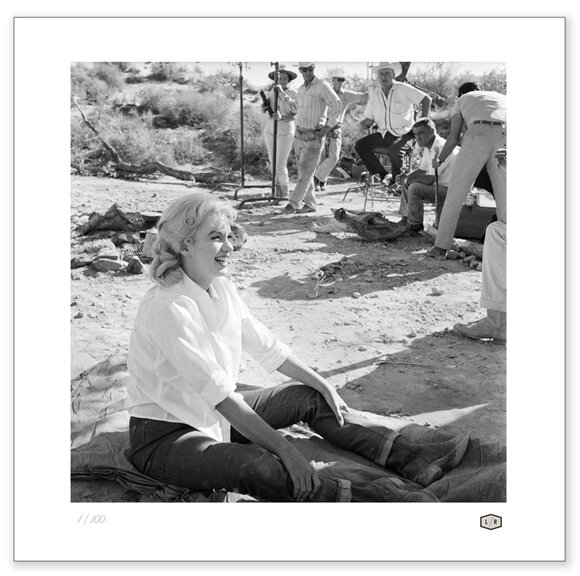 Little is known about Los Angeles photographer, Mischa Pelz. However, after a Southern California earthquake revealed one of Pelz's print boxes in the late photographer's storage room, Pelz's former assistant discovered lost photos of Marilyn Monroe that Pelz had shot one sunny afternoon in 1953—images of a burgeoning superstar the public has never seen.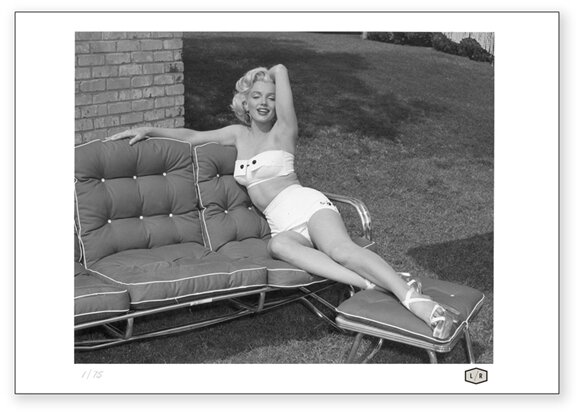 ---
> View the entire collection MARILYN: The Lost Photographs of a Hollywood Star

The collection will be available for public viewing starting in June with dates in Hollywood and San Francisco, and New York City in July with additional dates to follow in the fall.

The current dates of the exhibit are:
June 6, 2014 – Boulevard3, 6523 W. Sunset Blvd., Hollywood, CA 90028 (formerly the historic Hollywood Athletic Club)
June 19th through June 21st 2014 – Sarah Stocking Gallery, 368 Jackson Street, San Francisco, California 94111 (located in the heart of downtown San Francisco in historic Jackson Square)
July 22nd through July 26th 2014 – RASA TriBeCa Gallery, 37 Walker Street, New York, NY 10013