22 octobre 2016
---
Maison, Meubles, Déco
House, Furnitures, Deco

---
Lot 582: MARILYN MONROE HOME RENOVATION NOTEBOOK
An extraordinary, blue cloth over board, "project management" three-ring binder kept by one of Monroe's assistants chronicling the purchase and ongoing renovation and decoration of her home located at 12305 Fifth Helena Drive in Brentwood, California. The notebook begins with an information sheet and lot diagram as well as a typed renovation and additions budget for the property totaling $34,877.36 against a purchase price of $57,609.95. The book also contains four pages of phone numbers, including neighbors, utilities, friends, secretaries, and professional colleagues, dated January 20, 1962; a list of the appliances in the kitchen and their cost; three pages regarding furniture and shipments from Mexico; approximately 36 business cards from various contractors; approximately 28 pages of notes on various renovation projects and to-do lists; a page with notes regarding terracing and planting the hillside; seven drawings of exterior floor plan for possible apartment above the garage for a cook; three renderings of options for a table and another decorative element for the home; and a listing of bills due as of August 16, 1962. The last page of the book lists "Moet - Champagne vintage 1952/ et Chandon a Epernay/ Cuvee Dom Perignon - 13.88." The book lists dates that furniture is due to be delivered from various suppliers, many after Monroe's death, as well as dimensions of each room of the home for the purpose of ordering "white India" carpet. It also has estimates to have the pool resurfaced, water heater moved, fountain built, and laundry room and shower expanded for people using the pool as well as notes about decoration of a "play room," fabrication of a new gate, bars for windows, and shelving to be built, among many other things. The notebook makes it very clear that the home was a work in progress at the time of Monroe's death.
11 1/4 by 10 inches
Estimate: $4,000 - $6,000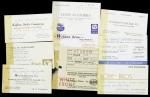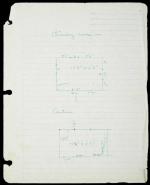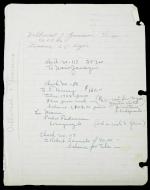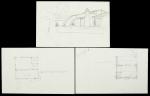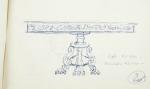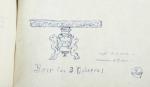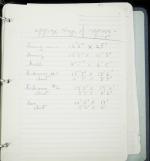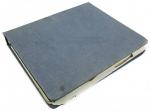 ---
Lot 586: MARILYN MONROE DOCUMENTS REGARDING FURNISHING HER HOME
A group of invoices dating to February 28, 1962, from various Mexican boutiques listing the purchase of a great number of pieces of furniture and home furnishings, including enamel trays, benches, chairs, tables, and other pieces purchased in Mexico for Monroe's Fifth Helena Drive residence. Together with a two-page typed signed letter dated July 26, 1962, signed "Mura," giving a full report to Monroe's secretary Eunice Murray regarding her buying trip in Mexico and status of custom-ordered tin panels, fabric, rugs, iron fire screen, and tiles. The letter demonstrates the fact that Monroe was still quite actively working on her home at the time of her death.
Largest, 8 1/2 by 11 inches
Estimate: $400 - $600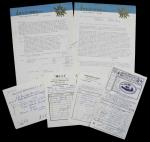 ---
Lot 476: MARILYN MONROE SILVER STEELMASTER FOUR-DRAWER FILING CABINET
A vintage filing cabinet marked "Steelmaster/ Art Steel Cabinet/ New York." The third drawer has a false front concealing a combination lock safe.
52 1/4 by 18 by 26 1/2 inches
Estimate: $800 - $1,200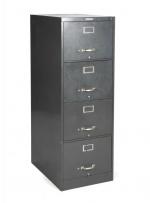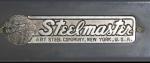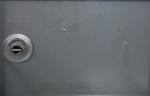 ---
Lot 477: MARILYN MONROE BROWN DEVON FOUR-DRAWER FILING CABINET
A vintage filing cabinet marked "W.H. Harper Co./ Devon/ El Segundo." With a metal security rod attached by a padlock.
52 1/4 by 18 by 26 inches
Estimate: $800 - $1,200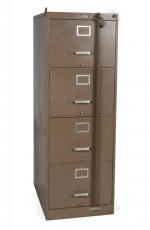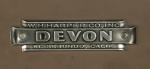 ---
Lot 479: MARILYN MONROE FILE FOLDERS
Two blue Oxford file folders with tab tops and labels reading "MM - Personal" and "MM - Paid Bills - 1961." These are original folders as they were found in Monroe's filing cabinets.
9 1/2 by 11 3/4 inches
Estimate: $80 - $120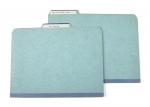 ---
Lot 3: MARILYN MONROE CURIO CABINET
A wood curio five-tier shelf from Marilyn Monroe's New York home, located at 444 East 57th Street, gifted to her friend and personal masseur, Ralph Roberts. Accompanied by a copy of a letter from Roberts.
31 by 13 ½ by 6 inches
PROVENANCE: Partial lot 340, "Film and Television Memorabilia," Christie's East, New York, Sale number 7821, December 18, 1995
Estimate: $300 - $500

---
Lot 539: MARILYN MONROE BARCELONA CHAIR
Vintage black button tufted leather and chrome frame. Unmarked.
29 1/2 by 29 1/4 by 30 inches
Estimate: $3,000 - $5,000

---
Lot 540: MARILYN MONROE BUTLER TRAY ON FOLDING STAND
A metal and wood tray and stand.
24 by 31 by 22 inches
Estimate: $1,000 - $2,000

---
Lot 541: MARILYN MONROE CORDUROY UPHOLSTERED CLUB CHAIR
With a loose seat cushion.
33 by 32 by 36 inches
Estimate: $2,000 - $3,000

---
Lot 542: MARILYN MONROE TWO DECORATIVE METAL BENCHES
Including a loveseat with a silk tapestry cover and a single seat with a floral needlepoint pillow cover.
Larger, 29 by 53 by 17 inches
Estimate: $2,000 - $3,000

---
Lot 543: MARILYN MONROE CANED CHAISE LOUNGE
With turned wood frame.
24 by 76 by 26 inches
Estimate: $3,000 - $5,000

---
Lot 544: MARILYN MONROE CANED LOVESEAT
With a carved walnut frame and decorative back.
32 by 40 by 18 inches
Estimate: $3,000 - $5,000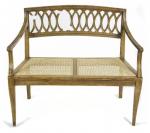 ---
Lot 545: MARILYN MONROE THREE WICKER CHAIRS
Including a Heywood-Wakefield style armchair, a rocker with a caned seat, and a small barrel-back chair (damaged).
Largest, 39 by 25 by 20 inches
Estimate: $2,000 - $3,000

---
Lot 546: MARILYN MONROE TWO VINTAGE SIDE CHAIRS
One with a caned seat and one with a woven seat (damaged).
Taller, 35 by 17 by 14 inches
Estimate: $1,500 - $2,500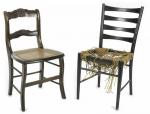 ---
Lot 553: MARILYN MONROE VICTORIAN PAPIER MÂCHÉ CHAIR
With shell and mother of pearl inlay and a caned seat.
32 by 15 by 13 1/2 inches
Estimate: $2,000 - $3,000

---
Lot 557: MARILYN MONROE ROCOCO STYLE BENCH
A carved wood and parcel gilt satin upholstered bench.
24 by 40 1/2 by 14 inches
Estimate: $2,000 - $4,000

---
Lot 558: MARILYN MONROE ROCOCO STYLE COFFEE TABLE
A carved wood coffee table with canted edges and inset parchment top.
19 by 46 by 38 inches
Estimate: $2,000 - $4,000

---
Lot 547: MARILYN MONROE BURLWOOD VENEER THREE-DRAWER DRESSER
With movable jewelry display trays inside the top drawer.
36 by 47 1/2 by 22 inches
Estimate: $3,000 - $5,000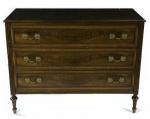 ---
Lot 548: MARILYN MONROE BAKER CAMPAIGN DRESSER
A modern four-drawer dresser in a British 19th Century style, with brass mounted hardware.
22 by 62 by 19 inches
Estimate: $3,000 - $5,000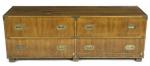 ---
Lot 549: MARILYN MONROE WOOD CHEST
A locked wood chest in a rococo style.
21 by 48 by 20 inches
Estimate: $2,000 - $3,000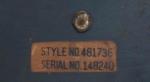 ---
Lot 550: MARILYN MONROE WOVEN CHEST ON CASTERS
A woven hamper on wood casters. With interior painted decoration.
15 by 28 by 14 1/2 inches
Estimate: $1,000 - $2,000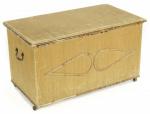 ---
Lot 551: MARILYN MONROE CERAMIC PINK AND WHITE DOOR PANEL
With transfer printed rose decoration, together with two key-shaped items. Marked on the back "1960 BLD."
11 by 3 inches
Estimate: $400 - $600

---
Lot 552: MARILYN MONROE HANDPAINTED WOODEN DOOR PANEL
With floral decoration and ivory crackle finish.
11 by 3 1/8 inches
Estimate: $400 - $600


---
Lot 4: MARILYN MONROE OWNED LAMP BASE
A painted plaster chalkware lamp base in the image of a girl sitting by a tree from Marilyn Monroe's New York home, located at 444 East 57th Street, gifted to her friend and personal masseur, Ralph Roberts. Accompanied by a copy of a letter from Roberts.
Height, 12 inches
PROVENANCE: Partial Lot 340, "Film and Television Memorabilia," Christie's East, New York, Sale number 7821, December 18, 1995
Estimate: $300 - $500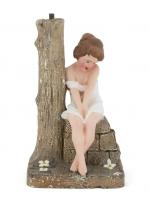 ---
Lot 10: MARILYN MONROE OWNED OIL LAMP BASE
An opaque glass oil lamp base from Marilyn Monroe's New York home, located at 444 East 57th Street, gifted to her friend and personal masseur, Ralph Roberts. In a letter to the consignor, Roberts states Monroe won the lamp at a country auction and used it as a flower vase, usually placed on a round table in front of a window looking toward the river. Accompanied by a copy of a letter from Roberts.
Height, approximately 11 inches
PROVENANCE: Lot 340, "Film and Television Memorabilia," Christie's East, New York, Sale number 7821, December 18, 1995
Estimate: $300 - $500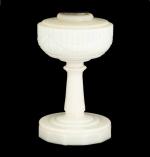 ---
Lot 554: MARILYN MONROE CUT CRYSTAL PERFUME ETUI
With a sterling finial marked "Sterling."
Length, 4 1/2 inches
Estimate: $600 - $800


---
Lot 555: MARILYN MONROE CUT CRYSTAL CHATELAINE ETUI
With a rim marked "Sterling." (Lacking lid.)
Length, 2 inches
Estimate: $400 - $600

---
Lot 244: MARILYN MONROE VINTAGE ABSTRACT PARCEL GILT FAN
A folding paper Japanese hand fan with abstract parcel gilt decoration.
15 1/2 by 24 1/2 by 2 inches
Estimate: $600 - $800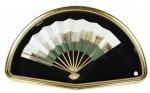 ---
Lot 245: MARILYN MONROE VINTAGE JAPANESE PAINTED FAN
A folding paper hand fan featuring a peacock and pink flowering vines. In a frame under glass.
13 1/2 by 21 1/4 by 2 inches
Estimate: $600 - $800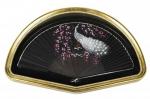 ---
Lot 559: MARILYN MONROE VINTAGE BROWN SILK HANDPAINTED FAN
A folding hand fan featuring an 18th Century man and woman. With parcel gilt birds and floral decoration. (Glass lacking.)
18 by 27 1/2 by 3 1/2 inches
Estimate: $600 - $800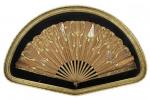 ---
Lot 560: MARILYN MONROE VINTAGE HANDPAINTED FRENCH FAN
A white silk fan featuring a handpainted lady in a landscape, signed "A. Ravaux." (Glass broken.)
16 by 25 by 2 inches
Estimate: $600 - $800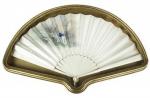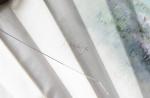 ---
Lot 566: MARILYN MONROE VINTAGE BLACK PEACOCK FEATHER FAN
A folding feather hand fan with carved ebonized handle.
16 by 25 by 2 1/2 inches
Estimate: $600 - $800

---
Lot 567: MARILYN MONROE VINTAGE BLACK LACE FAN
A lace folding hand fan with gilt decoration. In a frame under glass.
13 1/2 by 21 1/4 by 2 inches
Estimate: $600 - $800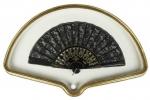 ---
Lot 561: MARILYN MONROE RED FRAMED NEEDLEPOINT PICTURE
Featuring a bouquet of poppies. Marked "From D.M. Ferry/ 1926" lower right.
16 1/2 by 16 inches
Estimate: $800 - $1,200

---
Lot 562: MARILYN MONROE GLASS COVERED WOODEN BREAKFAST TRAY
With a hand embroidered textile featuring a violet bouquet.
15 by 25 inches
Estimate: $600 - $800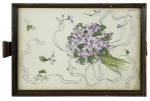 ---
Lot 563: MARILYN MONROE RED NEEDLEPOINT PILLOW CUSHION
Red flowers on a black ground, in a later unassociated shadowbox frame.
19 3/4 by 19 3/4 inches
Estimate: $800 - $1,200

---
Lot 564: MARILYN MONROE BLACK NEEDLEPOINT PILLOW CUSHION
Needlepoint with pink flowers on a black ground, in a later unassociated shadowbox frame.
19 3/4 by 19 3/4 inches
Estimate: $800 - $1,200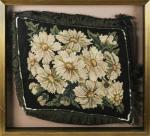 ---
Lot 565: MARILYN MONROE NEEDLEPOINT PIANO STOOL
An ebonized carved wood stool with opening top featuring a needlepoint upholstery of three red robins on a flowering tree branch.
19 1/4 by 19 1/4 by 14 inches
Estimate: $1,000 - $2,000

---
Lot 505: MARILYN MONROE CALENDAR PENCIL HOLDER
A metal pencil holder cup imprinted with a calendar and having a leather swiveling cover.
Height, 4 inches
Estimate: $400 - $600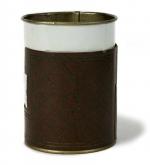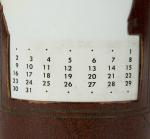 ---
Lot 583: MARILYN MONROE PENCIL HOLDER
A vintage paper decorated tin pencil holder. The pencil holder can be seen on the coffee table of the sunroom in Monroe's Brentwood, California, home.
Estimate: $600 - $800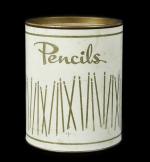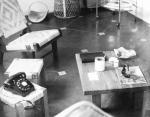 ---
Lot 596: MARILYN MONROE VINTAGE GENERAL ELECTRIC TELECHRON CLOCK
With faux wood pattern face and black hands. Model 2H103-S.
6 by 6 1/2 by 2 3/4 inches
Estimate: $400 - $600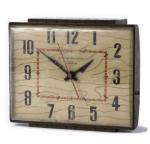 ---
Lot 597: MARILYN MONROE TABLE LAMP
A green and brass metal table lamp with electrical cord stripped in some places. No shade.
8 1/4 inches
Estimate: $300 - $500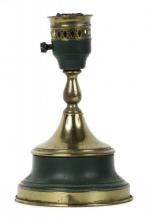 ---
Lot 595: MARILYN MONROE COLORLESS CRYSTAL TEARDROP VASE
A vintage teardrop form bud vase.
Height, 10 inches
Estimate: $400 - $600

---
Lot 599: MARILYN MONROE EDWARDIAN SILVERPLATED VASE
A double-handled urn-form vase marked "J.B." and "1937" on the base.
Height, 8 1/2 inches
Estimate: $600 - $800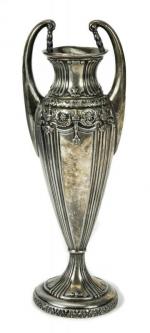 ---
Lot 952: MARILYN MONROE PRINT
A Marilyn Monroe owned untitled print by artist, set designer and director Edward Gordon Craig from Hamlet. The woodblock print is signed with initials EGC in the lower right corner. The prints were made for the Cranach Press German edition of Hamlet printed in 1928.
Sight, 5 1/2 by 9 1/4 inches; 22 by 21 1/4 inches, overall
PROVENANCE Partial Lot 424, "The Personal Property of Marilyn Monroe," Christie's, New York, Sale number 9216, October 27 & 28, 1999
Estimate: $4,000 - $6,000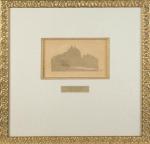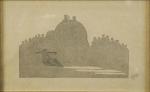 ---
Lot 953: MARILYN MONROE LITHOGRAPH AFTER TOULOUSE-LAUTREC
A Marilyn Monroe owned lithograph printed with the words "Catalogue d'Affiches artistiques A.ARNOLD 7 rue Racine Paris." Housed in a frame, not examined outside of frame.
Sight, 8 3/4 by 12 inches; 21 by 24 1/2 inches, overall
PROVENANCE Partial Lot 424, "The Personal Property of Marilyn Monroe," Christie's, New York, Sale number 9216, October 27 & 28, 1999
Estimate: $4,000 - $6,000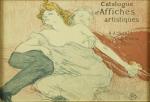 ---
Lot 956: MARILYN MONROE BELL
A Marilyn Monroe bronze bell with wood handle, stamped on the interior.
Height, 10 inches
PROVENANCE Partial Lot 460, "The Personal Property of Marilyn Monroe," Christie's, New York, Sale number 9216, October 27 & 28, 1999
Estimate: $800 - $1,200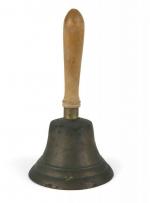 ---
Lot 957: MARILYN MONROE MEXICAN WOOL THROW
A Marilyn Monroe Mexican wool throw with multicolor woven design.
Approximately 60 by 50 inches
PROVENANCE Partial Lot 450, "The Personal Property of Marilyn Monroe," Christie's, New York, Sale number 9216, October 27 & 28, 1999
Estimate: $1,500 - $2,500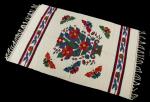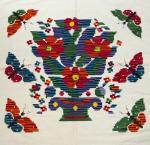 ---
Lot 278: MARILYN MONROE GROUP OF THREE ASHTRAYS
Including a printed and parcel gilt Maxim's Paris porcelain ashtray, marked on the back "Pillivuyt/ France" and "Edite par A. Simon Paris," circa 1950, a patinated metal scallop shell ashtray, and a black glazed terra cotta ashtray displaying the Christie's 1999 sale sticker.
5 1/4 by 3 1/2 inches
PROVENANCE Partial Lot 408, "The Personal Property of Marilyn Monroe," Christie's, New York, Sale number 9216, October 27 & 28, 1999
Estimate: $800 - $1,200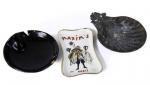 ---
Lot 279: MARILYN MONROE ASHTRAY
A black plastic ashtray with matchbook holder from Dan Stampler's The Steak Joint Inc. with address listed as "58 Greenwich Avenue in Greenwich Village." The Steak Joint was a village favorite run by Dan Stampler for nearly 25 years.
5 inches
Estimate: $300 - $500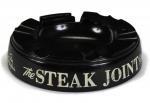 ---
Lot 280: MARILYN MONROE AMERICAN EXPRESS KEYCHAIN
Has "American Express" and "5 year member" on the tag. .37 troy oz.
Length, 1 inch
Estimate: $400 - $600

---
Cuisine
Kitchen
---
Lot 5: MARILYN MONROE OWNED SPOONS
A pair of spoons from Marilyn Monroe's New York home, located at 444 East 57th Street, gifted to her friend and personal masseur, Ralph Roberts. The spoons have embossed portraits of women. The first has an embossed signature that reads "Lois Wilson," the second an embossed signature that reads "Norma Shearer." Accompanied by a copy of a letter from Roberts.
6 inches
PROVENANCE: Partial Lot 340, "Film and Television Memorabilia," Christie's East, New York, Sale number 7821, December 18, 1995
Estimate: $300 - $500

---
Lot 6: MARILYN MONROE OWNED GLASS CREAMER
A pink glass creamer from Marilyn Monroe's New York home, located at 444 East 57th Street, gifted to her friend and personal masseur, Ralph Roberts. In a letter to the consignor, Roberts states Marilyn bought the creamer at an antique shop between the Nevada cities of Virginia City and Reno during an outing with him and Paula Strasberg. Accompanied by a copy of a letter from Roberts.
Height, 3 inches
PROVENANCE: Partial Lot 340, "Film and Television Memorabilia," Christie's East, New York, Sale number 7821, December 18, 1995
Estimate: $300 - $500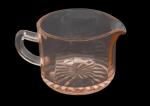 ---
Lot 7: MARILYN MONROE OWNED SERVING TRAY
A round metal and glass serving tray that Marilyn Monroe used to deliver food to a party at the home of Ralph Roberts. The event was a Bon Voyage gala for May Reis and Maureen Stapleton in April 1961, both of whom were headed to Europe: Reis for vacation and Stapleton to work on the European film production of A View from the Bridge (Vu du pont). According to Roberts, guests at the party included Gloria Vanderbilt, Walter and Carol Matthau, Clifford David, and Sidney Lumet. Accompanied by a copy of a letter from Roberts.
Diameter 12 ½ inches
PROVENANCE: Partial Lot 340, "Film and Television Memorabilia," Christie's East, New York, Sale number 7821, December 18, 1995
Estimate: $300 - $500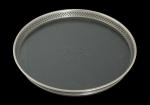 ---
Lot 8: MARILYN MONROE OWNED COOKING PRESS
An aluminum Wearever cooking press from Marilyn Monroe's New York home, located at 444 East 57th Street, gifted to her friend and personal masseur, Ralph Roberts. Accompanied by a copy of a letter from Roberts.
Length, 8½ inches
PROVENANCE: Partial Lot 340, "Film and Television Memorabilia," Christie's East, New York, Sale number 7821, December 18, 1995
Estimate: $300 - $500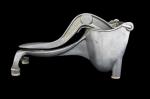 ---
Lot 9: MARILYN MONROE OWNED CHAMPAGNE COOLER
A metal champagne cooler brought by Marilyn Monroe to a party at the home of Ralph Roberts. The event was a Bon Voyage gala for May Reis and Maureen Stapleton in April 1961, both of whom were headed to Europe: Reis for vacation and Stapleton to work on the European film production of A View from the Bridge (Vu du pont). According to Roberts, guests at the party included Gloria Vanderbilt, Walter and Carol Matthau, Clifford David, and Sidney Lumet. Accompanied by a copy of a letter from Roberts.
Height, 9 inches
PROVENANCE: Partial Lot 340, "Film and Television Memorabilia," Christie's East, New York, Sale number 7821, December 18, 1995
Estimate: $300 - $500

---
Lot 111: MARILYN MONROE BAKE KING CAKE PAN
A vintage coated tin cake pan.
2 by 9 by 9 inches
Estimate: $400 - $600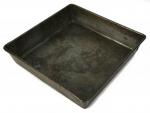 ---
Lot 112: MARILYN MONROE YAAD DECORATIVE COPPER TRAY AND TWO OTHERS
A decorative tray marked "Yaad/ Made in Israel," together with a circular brass saucer and a large metal dish.
Copper tray, 9 3/4 by 12 1/4 inches
Estimate: $600 - $800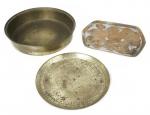 ---
Lot 113: MARILYN MONROE GROUP OF THREE DECORATIVE PIECES
Two wood bowls and a woven basket.
Largest, diameter, 17 1/4 inches
Estimate: $600 - $800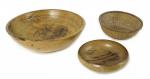 ---
Lot 114: MARILYN MONROE BRONZE ROOSTER NUTCRACKER
With scrolled terminals.
Length, 5 1/2 inches
Estimate: $400 - $600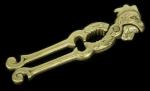 ---
Lot 115: MARILYN MONROE METLOX POPPY TRAIL DINNERWARE
In the Sculpted Grape pattern, including four dinner plates, six salad plates, five large bowls, six small bowls, eight saucers, a butter dish, a double serving bowl with handle, and a large serving bowl. Thirty-two pieces total.
Size varies
Estimate: $1,000 - $2,000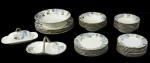 ---
Lot 116: MARILYN MONROE ASSORTED GROUP OF COPPER COOKWARE
Including a chafing dish marked "Bazar Francais 666," three pots marked "Country Kitchen," and an unmarked pot.
Chafing dish, 13 by 16 by 10 1/2 inches
See Lot 401 for pots from the same set, "The Personal Property of Marilyn Monroe," Christie's, New York, Sale number 9216, October 27 & 28, 1999
Estimate: $800 - $1,200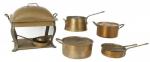 ---
Lot 117: MARILYN MONROE SAUTÉ PAN
A copper and brass sauté pan, made in Italy, stamped number "24."
Diameter, 10 inches
Estimate: $500 - $700

---
Lot 118: MARILYN MONROE GROUP OF VINTAGE COPPER HOLLOWWARE
Including a coffeepot with a wood handle marked "Majestic," a teapot marked "Old Dutch," an unmarked pitcher, and a pot marked "Bazar Francais."
Tallest, 11 inches
See Lot 401 for pots from the same set, "The Personal Property of Marilyn Monroe," Christie's, New York, Sale number 9216, October 27 & 28, 1999
Estimate: $600 - $800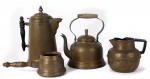 ---
Lot 119: MARILYN MONROE ASSORTED WOOD AND METAL KITCHEN UTENSILS
Including cooking spoons, spatulas, spreaders, knives, a serving fork, and a baster in the original vintage packaging. Twelve items total.
Size varies
Estimate: $600 - $800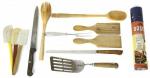 ---
Lot 121: MARILYN MONROE SET OF VINTAGE ECKO UTENSILS
A set of 10 stainless Ecko kitchen cooking utensils with black handles.
Longest, 13 inches
Estimate: $600 - $800

---
Lot 122: MARILYN MONROE ASSORTED METAL KITCHEN UTENSILS
Including vintage beaters, graters, strainers, measuring cups and spoons, a paring knife, and aluminum salt and pepper shakers. Fifteen items total.
Size varies
Estimate: $600 - $800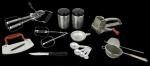 ---
Lot 123: MARILYN MONROE CHROME TOASTMASTER TOASTER
A vintage toaster with two slots, brown Bakelite trim, and original cord and socket. Model 1B21.
6 1/4 by 9 1/2 by 5 inches
Estimate: $3,000 - $5,000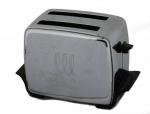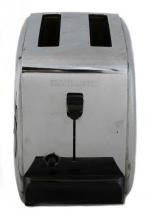 ---
Lot 124: MARILYN MONROE CHROME JUICE-O-MAT TILT-TOP JUICER
A vintage juicer with a mechanical hand crank. Model NJ-848.
6 1/2 by 8 by 6 inches
Estimate: $3,000 - $5,000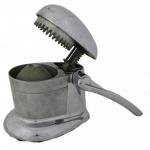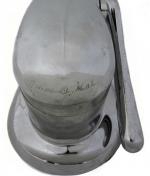 ---
Lot 125: MARILYN MONROE DESCOWARE BELGIAN CAST IRON POT
A vintage enamelware pot with a lid, together with another lid.
Pot, diameter, 5 3/4 inches
See Lot 401 for pots from the same set, "The Personal Property of Marilyn Monroe," Christie's, New York, Sale number 9216, October 27 & 28, 1999
Estimate: $600 - $800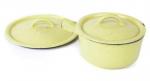 ---
Lot 126: MARILYN MONROE LAMBERTON SCAMMELL HOTEL SERVICE PLATE
A porcelain charger with pink edges and thistle pattern on the rim, with a center monogram and gilt edges. Backstamp dates to circa 1928.
Diameter, 11 inches
Estimate: $600 - $800

---
Lot 127: MARILYN MONROE GROUP OF THREE CHINESE ENAMELED DISHES
Three decorative enameled metal dishes, each picturing flowers and animals, each marked "China."
3 1/8 by 4 1/8 inches
Estimate: $800 - $1,200

---
Lot 128: MARILYN MONROE BRONZE ENAMELED KOVSH
With a bronze bowl and polychrome enameled handle, marked "China."
Length, 7 1/2 inches
Estimate: $600 - $800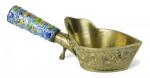 ---
Lot 129: MARILYN MONROE ASSORTED GROUP OF DECORATIVE DISHES
Including a French glazed stoneware plate with a printed rhyme, a KPM Bavaria handpainted and parcel gilt saucer, and a decorative Italian pottery dish.
Largest, diameter, 8 inches
Estimate: $300 - $500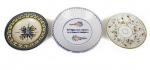 ---
Lot 130: MARILYN MONROE ASSORTED DECORATIVE CERAMICS
Including a majolica oyster plate with gilt rim, marked "C.T.," a majolica double-handled sugar bowl with floral decoration, and a painted figural vase.
Plate, diameter, 9 1/4 inches
Estimate: $800 - $1,200

---
Lot 131: MARILYN MONROE PARTIAL SET OF HAVILAND LIMOGES DINNERWARE
In a parcel gilt and leaf and painted design, white porcelain with an ivory band, including four dinner plates, six luncheon plates, eight salad plates, three cream soup bowls with four underplates, two bread and butter plates, and seven saucers. Twenty-nine pieces total.
Size varies
Estimate: $800 - $1,200

---
Lot 240: MARILYN MONROE DINNER SERVICE
A dinner service for eight, each piece stamped "Noritake Hand Painted Japan Dresdoll" comprising one oval serving bowl, one round serving bowl, eight dinner plates, eight salad plates, seven saucers, eight small serving bowls, and eight bread plates. 41 pieces.
Dinner plates, 10 inches
Estimate: $5,000 - $7,000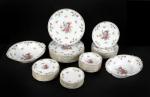 ---
Lot 241: MARILYN MONROE ASSORTED ASIAN INSPIRED TABLEWARE
Including an earthenware Regout Timor plate, a set of four Nippon double-handled dishes decorated with birds, and a set of five Chinese soup spoons. Ten pieces total.
Largest, diameter, 8 inches
Estimate: $800 - $1,200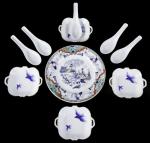 ---
Lot 242: MARILYN MONROE TWO ANTIQUE ASIAN CARVED SNUFF BOTTLES
One decorated with dragons, the other with swords and instruments. (Both lacking stoppers.)
Height, 2 1/2 inches each
Estimate: $1,000 - $2,000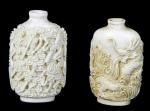 ---
Lot 352: MARILYN MONROE VINTAGE DAISY TRIPLE ICE CRUSHER
With a hand crank. Model 16Q.
Height, 4 3/4 inches
Estimate: $400 - $600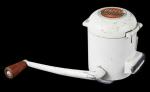 ---
Lot 354: MARILYN MONROE ICE BUCKET
A Walker & Hall, Sheffield, England, electroplate ice bucket with lion head ring handles. The bucket has seen so much use that the plating has worn off, and there are a good number of scratches on interior from bottles. Engraved design on side of bucket featuring flag with the letters "N C S."
8 1/4 by 7 1/4 inches
Estimate: $1,500 - $2,000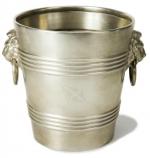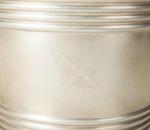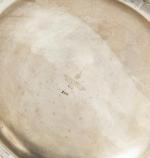 ---
Lot 355: MARILYN MONROE PRESSED GLASS MARTINI SHAKER
With triple ridge design and metal lid.
Height, 9 1/2 inches
Estimate: $400 - $600

---
Lot 356: MARILYN MONROE TWO VINTAGE LIQUEUR BOTTLES
Two vintage bottles, the first a green glass bottle labeled "Dolfi Framberry," the second of colorless glass with giltmetal mounts marked "Jacquin's Forbidden Fruit Liqueur."
Taller, 12 1/2 inches
Estimate: $600 - $800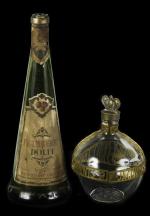 ---
Lot 357: MARILYN MONROE CASED AMBER GLASS DECANTER SET
A mid-century decanter with crystal finial, five cordials, and a black ridged circular undertray.
Tallest, 10 inches
Estimate: $1,200 - $1,800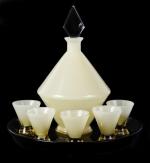 ---
Lot 359: MARILYN MONROE AMBER CUT-TO-CLEAR DECANTER
Decorated with a hand cut floral and foliate pattern. Bottle marked "Handblown, Made in Czechoslovakia" with an affixed label marked "Bischoff Cordials/ Double Kummel."
Height, 15 inches
Estimate: $600 - $800

---
Lot 360: MARILYN MONROE RUBY CUT-TO-CLEAR WINE DECANTER
With grape and leaf decoration. (Lacking stopper.)
Height, 11 1/2 inches
Estimate: $600 - $800


---
Lot 361: MARILYN MONROE ETCHED GLASS DECANTER
A double-gourd shaped bottle with allover etched floral decoration and a sterling rim with marks for Birmingham, 1911-12. (Lacking stopper.)
Height, 11 inches
Estimate: $600 - $800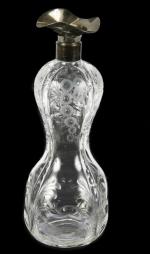 ---
Lot 362: MARILYN MONROE PAIR OF PRESSED GLASS DECANTERS
With floral decoration, unmarked.
Height, 15 1/2 inches
Estimate: $600 - $800

---
Lot 363: MARILYN MONROE ETCHED GLASS DECANTER
With a handpainted parcel gilt base and rim and engraved floral and foliate design on the body.
Height, 8 inches
Estimate: $600 - $800

---
Lot 364: MARILYN MONROE GROUP OF THREE ASSORTED DECANTER STOPPERS
One is ruby flashed cut glass and the other two are faceted glass with cork plugs.
Tallest, 4 inches
Estimate: $400 - $600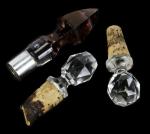 ---
Lot 365: MARILYN MONROE STERLING COLLAPSIBLE TRAVEL CUP
With hallmarks for Germany and "800." 2.47 troy oz.
Height, 3 1/4 inches
Estimate: $600 - $800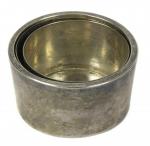 ---
Lot 366: MARILYN MONROE METAL COLLAPSIBLE TRAVEL CUP
A base metal cup with metal loops on the rim.
Height, 3 1/2 inches
Estimate: $400 - $600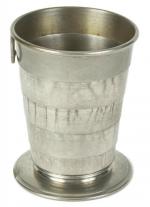 ---
Lot 367: MARILYN MONROE BRONZE AND METAL MIDDLE EASTERN CUP
With punctured design throughout.
Height, 3 3/4 inches
Estimate: $400 - $600

---
Lot 587: MARILYN MONROE PHOTOGRAPHS OF FIFTH HELENA DRIVE PROPERTY
A group of four vintage black and white photographs, most likely of the kitchen and laundry room of the guest house at Monroe's Fifth Helena Drive property prior to her renovations and decorating.
8 by 10 inches
Estimate: $300 - $500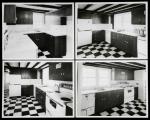 ---
Lot 588: MARILYN MONROE HEART-FORM COASTER
On three feet, marked "HW Limited/ EPNS."
4 by 4 inches
Estimate: $400 - $600

---
Lot 589: MARILYN MONROE GORHAM STERLING RETICULATED HEART DISH
With scrolling bows and ribbons, marked "Sterling." 1.50 troy oz.
1 by 5 by 4 1/2 inches
Estimate: $600 - $800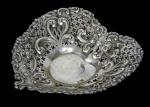 ---
Lot 590: MARILYN MONROE COPPER HEART-FORM CANDLE HOLDER
With a wooden ring handle, marked "Chase USA."
5 by 3 3/4 inches
Estimate: $400 - $600

---
Lot 591: MARILYN MONROE SCALLOPED EDGE METAL CANDLE BASE
With faux hallmarks. Together with a shell fragment.
Diameter, 3 inches
Estimate: $400 - $600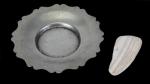 ---
Lot 592: MARILYN MONROE VINTAGE MOUNT WASHINGTON ROSE BOWL
A hand decorated blue satin glass bowl with crimped rim.
Height, 3 3/4 inches; Diameter, 4 1/2 inches
Estimate: $400 - $600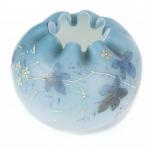 ---
Lot 593: MARILYN MONROE VINTAGE FENTON HOBNAIL DISH
A blue opalescent hobnail square dish.
4 1/2 by 4 1/2 inches
Estimate: $400 - $600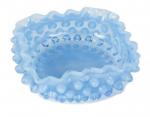 ---
Lot 594: MARILYN MONROE TRI-FORM TRINKET BOX
With figural scenes and putti on the lid and Hanau-type marks. 7.25 troy oz., but not marked sterling.
1 1/2 by 5 1/4 by 4 3/4 inches
Estimate: $800 - $1,200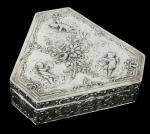 ---
Lot 598: MARILYN MONROE VINTAGE GLO-MAR BRASS SHELL DISH
A scallop shell trinket dish, marked on the base.
4 3/4 by 4 1/2 inches
Estimate: $400 - $600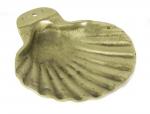 ---
Lot 955: MARILYN MONROE GREEN GLASS CARAFE
A Marilyn Monroe owned green-tinted mallet form glass carafe. A Christie's lot sticker is affixed to the underside.
Height, 10 1/2 inches
PROVENANCE Partial Lot 406, "The Personal Property of Marilyn Monroe," Christie's, New York, Sale number 9216, October 27 & 28, 1999
Estimate: $3,000 - $5,000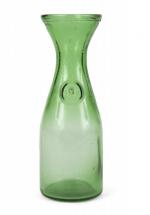 ---
Livres & Magazines
Books & Magazines

---
Lot 12: MARILYN MONROE OWNED MAGAZINES
A group of nine gossip magazines owned by Marilyn Monroe and packed into a trunk as she was moving out of her Roxbury, Connecticut, home when she and Arthur Miller were separating. Monroe is featured on most covers and in many articles; titles of magazines include 'Inside Hollywood' (May 1960), 'Hush-Hush' (November 1960), 'Confidential' (September 1961), 'Movie Fan' (July 1954), 'Untold Secrets' (October 1961), 'Screenland' (July 1962), 'Movie World' (March 1953), 'Movie Life' (May 1948) and 'Kroniek Van De Week' (March 1949). The original consignor was Ralph Roberts, Monroe's masseuse and confidant.
Largest, 14 ¼ by 10 ¼ inches
PROVENANCE: Partial Lot 22, "Film and Television Memorabilia," Christie's East, New York, Sale number 7821, December 18, 1995
Estimate: $800 - $1,000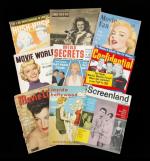 ---
Lot 155: MARILYN MONROE BOOK OF POETRY
A hardcover copy of Good Fellowship, a book of poetry compiled by Samuel Francis Woolard, 1909, by The Goldsmith-Woolard Publishing Co., Wichita, Kansas. Faint pencil marking on inside front cover reads, "MM 12/53." A number of page corners are creased as they had been dog eared. Additionally, some passages have brackets faintly drawn around them, including: "My character may be my own, but my reputation belongs to any old body that enjoys gossiping more than telling the truth"; "Here's to the woman who has a smile for every joy, a tear for every sorrow, a consolation for every grief, an excuse for every fault, a prayer for every misfortune, an encouragement for every hope. - Sainte Foix"; "Here's to the only true language of love: A Kiss," among others.
8 1/8 by 4 1/4 inches
Estimate: $2,000 - $3,000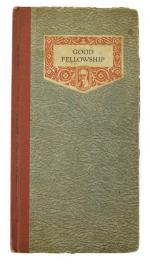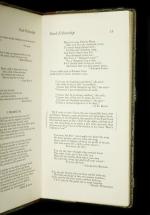 ---
Lot 268: MARILYN MONROE CUSTOM BOUND COPY OF ARTHUR MILLER'S COLLECTED WORKS
A red leather clamshell box with gilt designs, title on spine and a simple "MM" on the lower right corner. The ivory silk satin lined box contains a matching red leather bound volume with "MM" on cover, gilt edged pages and chartreuse silk satin boards and end papers. Special dedication page reads, "This first copy/ of the first edition/ has been specially hand-bound/ for Marilyn." Arthur Miller's Collected Plays, The Viking Press, copyright 1957. Bound by Gerhard Gerlach, stamped in gold inside back cover.
9 1/2 by 6 3/4 inches
Estimate: $40,000 - $60,000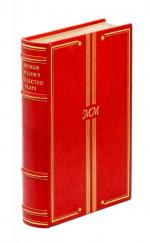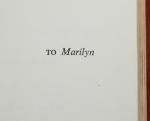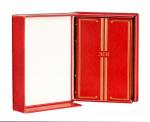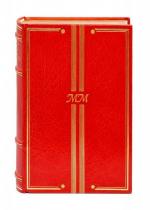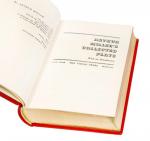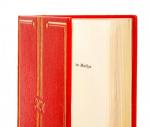 ---
Lot 106: MARILYN MONROE COOKBOOK
A hardcover copy of The New Fannie Farmer Boston Cooking - School Cookbook, ninth edition, 3rd printing 1954 by Little Brown and Company, Boston. The encyclopedic cookbook also contains an index card with newspaper clippings stapled to the card featuring recipes for "Hearty Hot Lettuce Salad" and "Dinner with Lamb" and a small four-page booklet torn from a magazine featuring recipes for "Frankfurter Spaghetti," "Beefsteak Bundles," "Beef and Potato Loaf," among others. Page 53 features acid stains left by a piece of newspaper torn from the drama section of the Los Angeles Times dated December 26, 1956, used to mark the page about planning buffet meals for parties.
8 1/2 by 5 3/4 inches
Estimate: $1,500 - $2,500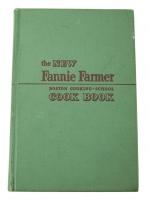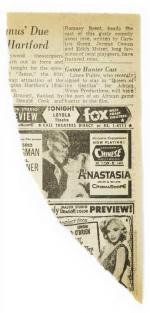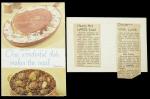 ---
Lot 107: MARILYN MONROE MEXICAN COOKBOOK
A soft cover spiral-bound copy of Elena's Famous Mexican and Spanish Recipes, copyright 1944 Elena Zelayeta, 30th printing June 1, 1950, by Dettners Printing House, San Francisco. This best selling cookbook by Zelayeta is credited with introducing traditional Mexican and Spanish cooking to many American households.
9 by 6 1/2 inches
Estimate: $1,500 - $2,500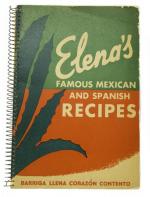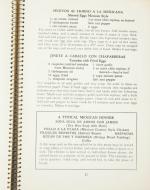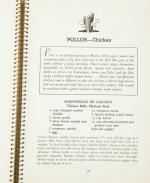 ---
Lot 108: MARILYN MONROE COOKBOOK
A hardcover copy of The Household Searchlight Recipe Book, 13th printing 1940 by The Household Magazine, Topeka, Kansas. The pages are indexed in tabs by chapter, including chapters on "Fish and Wild Game," "Canning and Preserving," "Pastries," "Soups," and many others. Some cooking stains to the pages in the meat section, whose index tab has been lost.
10 1/2 by 7 1/4 inches
Estimate: $800 - $1,200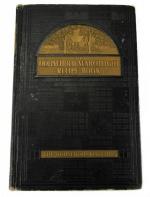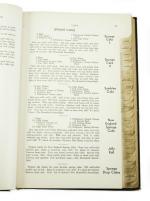 ---
Lot 110: MARILYN MONROE HOMEMAKING BOOK
A hardcover copy of the Searchlight Homemaking Guide, 2nd edition 1949 by Household Topeka, Kansas. The pages are indexed in tabs by chapter, including chapters on "Etiquette," "Exercise and Good Looks," "The Sickroom," "Physical Care of the Baby," "Building the Home," "Floors Woodwork and Walls," "Buying Fabrics," "The Laundry," "Destroying Household Pests," and others. A hole has been drilled through the upper margin starting at the back cover of the book and going through the last 60 pages.
10 1/4 by 7 inches
Estimate: $800 - $1,200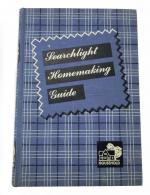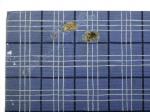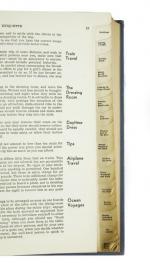 ---
Lot 868: MARILYN MONROE OWNED BOOK
A Marilyn Monroe owned copy of The Open Mind by J. Robert Oppenheimer (New York: Simon and Schuster, 1955). Christie's bookplate affixed to endpaper. The hardcover book is accompanied by a paper dust jacket and a lotted Christie's bookmark.
5 3/4 by 8 1/2 inches
PROVENANCE Partial Lot 563, "The Personal Property of Marilyn Monroe," Christie's, New York, Sale number 9216, October 27 & 28, 1999
Estimate: $1,000 - $2,000

---
Lot 869: MARILYN MONROE OWNED BOOK
A Marilyn Monroe owned copy of Everyman's Search by Rebecca Beard (New York: Harper & Brothers, 1950). Christie's bookplate affixed to endpaper. The hardcover book is accompanied by a paper dust jacket and a lotted Christie's bookmark. Additionally stamped on the title page "Women's League Library/ Old First Church/ Huntington, N.Y."
5 3/4 by 8 1/2 inches
PROVENANCE Partial Lot 563, "The Personal Property of Marilyn Monroe," Christie's, New York, Sale number 9216, October 27 & 28, 1999
Estimate: $1,000 - $2,000

---
Lot 870: MARILYN MONROE OWNED BOOK
A Marilyn Monroe owned copy of The Devil's Advocate by Morris L. West (New York: William Morrow & Company, 1959). Christie's bookplate affixed to endpaper.
5 1/2 by 8 1/4 inches
PROVENANCE Partial Lot 546, "The Personal Property of Marilyn Monroe," Christie's, New York, Sale number 9216, October 27 & 28, 1999
Estimate: $1,000 - $2,000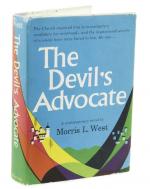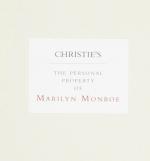 ---
Lot 871: MARILYN MONROE OWNED BOOKS
A copy of Karl A. Menninger's Man Against Himself (New York: Harcourt, Brace and Company, 1938) and Dr. Joseph Murphy's The Miracles of Your Mind (San Gabriel, California: Willing Publishing Company, 1953) from the personal collection of Marilyn Monroe with a Christie's auction bookplate on the front inside covers.
Larger, 8 3/4 by 6 inches
PROVENANCE Partial Lot 559, "The Personal Property of Marilyn Monroe," Christie's, New York, Sale number 9216, October 27 & 28, 1999
Estimate: $2,000 - $3,000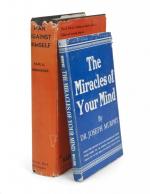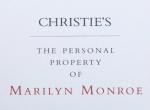 ---
Lot 905: MARILYN MONROE PRAYER BOOK FOR JEWISH WORSHIP
A Marilyn Monroe Union Prayer Book for Jewish Worship. The cover is stamped "Marilyn Monroe Miller" and inscribed to Monroe "For Marilyn – with all of my best wishes and deepest respect – fondly – Bob." Christie's bookplate is affixed to the interior of the front cover.
6 3/4 by 5 by 1 inches
PROVENANCE Lot 9A, "The Personal Property of Marilyn Monroe," Christie's, New York, Sale number 9216, October 27 & 28, 1999
Estimate: $20,000 - $40,000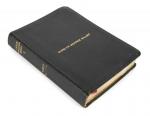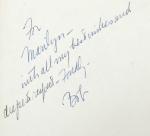 ---
Lot 584: MARILYN MONROE HORTICULTURE MAGAZINES
Three copies of Horticulture, "America's Authentic Garden Magazine," dated October 1960, January 1961, and June 1962. Each magazine has typed adhesive labels addressed to Monroe, two reading "Mrs. Marilyn Miller" and the third "Miss Marilyn Monroe," all to her 444 East 57th Street address. The October 1960 issue has this address crossed out and "Beverly Hills Hotel/ Beverly Hills, California" written beside the label. Another issue of Horticulture magazine is visible on the coffee table of the sunroom in Monroe's Brentwood home in the photograph on the right.
11 by 8 1/4 inches
Estimate: $1,000 - $1,500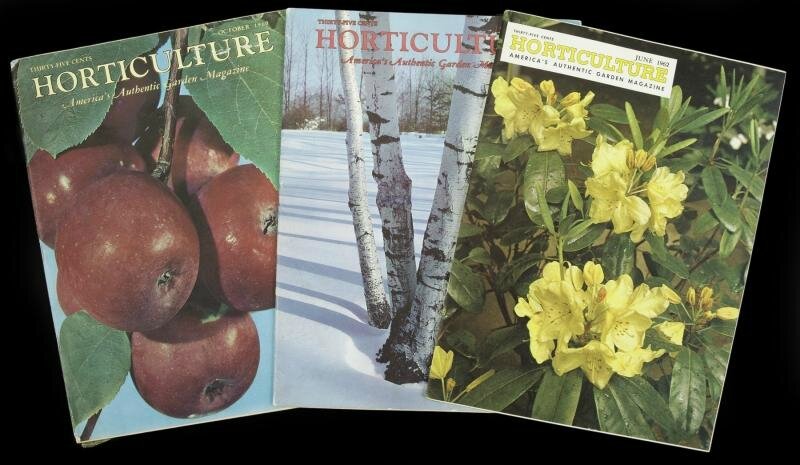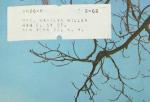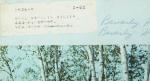 ---
Lot 514: MARILYN MONROE SCULPTURE BOOK SIGNED BY THE ARTIST
A copy of The Sculpture of William Zorach, by Paul S. Wingert, Pitman Publishing Corp., New York 1938 signed by Zorach to Marilyn Monroe and Arthur Miller January 1, 1957. Monroe owned one of Zorach's sculptures titled "Young Woman." The book is accompanied by a letter from The Downtown Gallery dated April 24, 1957, regarding this small sculpture, which Monroe had "purchased just before Christmas," to ensure that Monroe received the piece after lending it to the University of Illinois for an exhibition.
Book, 10 by 7 inches
Estimate: $400 - $600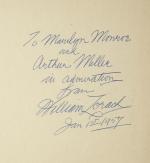 ---
Récompenses
Awards

---
Lot 26: MARILYN MONROE NEW FACES AWARD
A Detroit Press New Faces Award, 1952, presented to Marilyn Monroe by Hollywood gossip columnist Hedda Hopper. The award is designed as a wall mirror of birch wood with a leather handle and surrounded is by fourteen electric light sockets. The plaque is engraved "Marilyn Monroe Winner-First Place Detroit Free Press New Faces Award 1952." Accompanied by a copy of the 1999 Christie's The Personal Property of Marilyn Monroe auction catalog.
22 by 18 by 2 inches
PROVENANCE: Lot 312, "The Personal Property of Marilyn Monroe," Christie's, New York, Sale number 9216, October 27 & 28, 1999
Estimate: $20,000 - $40,000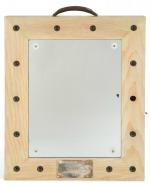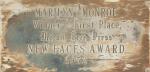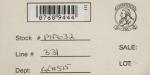 ---
Lot 832: MARILYN MONROE 1953 AWARD
A Marilyn Monroe trophy honoring Monroe as the 1953 World Film Favorite by The International Press of Hollywood.
Height, 23 inches
PROVENANCE Lot 320, "The Personal Property of Marilyn Monroe," Christie's, New York, Sale number 9216, October 27 & 28, 1999
Estimate: $20,000 - $30,000

---
Lot 856: MARILYN MONROE "I'M GONNA FILE MY CLAIM" RECORD AWARD
An in-house record award presented to Simon House Music to commemorate the sale of more than 50,000 copies of the RCA Victor record release of "I'm Gonna File My Claim" as performed by Marilyn Monroe. Monroe performed the song in her film River of No Return (20th Century, 1954).
23 by 17 3/4 inches, framed
Estimate: $6,000 - $8,000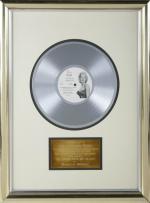 ---
Divers
Various

---
Lot 2: MARILYN MONROE ST. CHRISTOPHER PENDANT
A silver tone St. Christopher pendant in the style of a wax seal given to Ralph Roberts by Marilyn Monroe. The religious medal is designed with the likeness of the patron saint. A neck chain loop is connected to the top of the medallion. According to Roberts, Natasha Lytess, Monroe's early acting coach, gave her the medal. Monroe gave the medal to Roberts together with a handwritten postcard in which she confirmed for him that she wasn't pregnant. When she gave Roberts the medal she stated, "I've outgrown Natasha." Accompanied by a copy of a letter from Roberts.
Diameter, 1 inch
PROVENANCE: Partial Lot 334, "Film & Television Memorabilia," Christie's East, Sale number 7821, December 18, 1995
Estimate: $300 - $500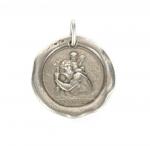 ---
Lot 11: MARILYN MONROE OWNED BALLERINA PAPERWEIGHT
A paperweight fashioned after a ballerina, from Marilyn Monroe's New York home, located at 444 East 57th Street, gifted to Ralph Roberts. According to Roberts, the paperweight was displayed next to a photo of Broadway star Marilyn Miller in a similar ballerina pose as the paperweight. Miller is believed to have been the inspiration for Norma Jeane's name change to "Marilyn Monroe," and Monroe herself later became "Marilyn Miller" after marrying playwright Arthur Miller. In a letter to the consignor, Roberts wrote Monroe stated, "That's the other Marilyn." Accompanied by a copy of a letter from Roberts.
Height 5 inches
PROVENANCE: Partial Lot 340, "Film and Television Memorabilia," Christie's East, New York, Sale number 7821, December 18, 1995
Estimate: $300 - $500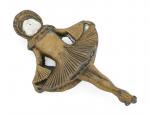 ---
Lot 13: MARILYN MONROE PRESCRIPTION BOX
A small box prescribed by Dr. Davis dispensed by Hilp's Drug Store in Reno, Nevada, for "Mrs. Miller" and dated 09/15/60. The prescription occurs while Monroe was in Nevada working on her final completed film, The Misfits (United Artists, 1961).
2½ by 1½ inches
Estimate: $800 - $1,200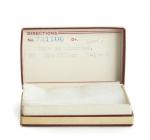 ---
Lot 14: MARILYN MONROE PRESCRIPTION PILL BOTTLE
A prescription pill bottle prescribed by Dr. Wechsler and dispensed by Pollock-Bailey New York for Mrs. A. Miller, dated 3/15/60. The prescription occurs while Monroe was working on Let's Make Love (20TH Cent., 1960).
Height, 2½ inches
Estimate: $800 - $1,200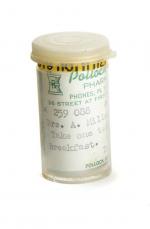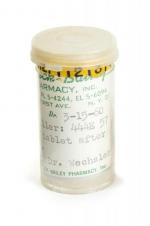 ---
Lot 44: MARILYN MONROE GIFTED MONEY CLIP
A sterling silver money clip, engraved "To Harry" with the engraved signature in Monroe's hand "Love and Kisses/ Marilyn Monroe." The clip is stamped "Sterling CJS" to the reverse. 'Harry' is Harry Roberts, a soundman at 20th Century Fox. Originally, consigned by Harry Hooten, the grandson of Harry Roberts.
1 by 2 1/2 inches
Estimate: $3,000 - $5,000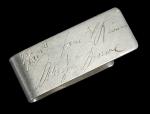 ---
Lot 62: MARILYN MONROE 34TH BIRTHDAY PARTY DOLL
A small plastic doll created in the likeness of Marilyn Monroe and distributed to guests at a party for Monroe's 34th birthday on the set of Let's Make Love (20th Century, 1960) in 1960.
Height, approximately. 3 inches
Estimate: $1,000 - $2,000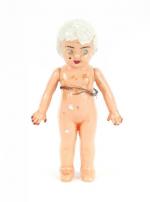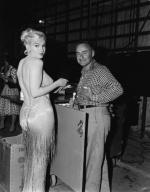 ---
Lot 68: MARILYN MONROE SOUVENIR
A set of keys with a brass metal tag, originally sold as a novelty souvenir. The tag reads "M. Monroe, Dressing Room 5."
6 ½ by 2 inches
Estimate: $250 - $500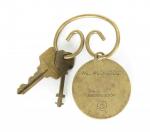 ---
Lot 95: MARILYN MONROE VINTAGE WOOD SKI
A single wood ski with metal binding, with a label marked "Made in Czechoslovakia," and another marked "White Mountain Ski Shop New York."
Length, 65 1/2 inches
Estimate: $600 - $800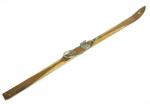 ---
Lot 210: MARILYN MONROE CAMERA
A Minolta-16 subminiature 16mm camera in a brown leather case, with matching wrist strap, together with original blue box and instruction book. The Minolta model 16 was first introduced in 1957.
Camera, 1 5/8 by 3 1/8 inches
Estimate: $4,000 - $6,000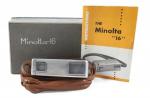 ---
Lot 216: MARILYN MONROE JOE DiMAGGIO ELECTRIC RAZORS
Two Norelco electric Speed shavers with zipper closure Norelco case; top leather covering has become separated from the cardboard box lid. Together with power cord, one plastic shaver cap, three cleaning brushes, two loose shaver sharpeners, one sharpener in original unopened plastic bag with instruction paper and one loose sheet of sharpener instructions.
Shaver, 3 1/2 by 4 inches
Estimate: $200 - $300

---
Lot 246: MARILYN MONROE VINTAGE MINI PINECONE TREE GIFTED FROM JOE DIMAGGIO TO MARILYN MONROE
A mini brown wire form holiday tree made of pinecones and other tree items, dusted with glitter. Wrapped in a black tulle base. The tree was purportedly a gift from Joe DiMaggio to Marilyn Monroe one Christmas when he discovered that she did not have a tree to celebrate the holidays.
Height, 23 inches
Estimate: $2,000 - $3,000

---
Lot 274: MARILYN MONROE TYPEWRITER
A Royal Quiet De Luxe model typewriter in grey with tweed style hard carrying case. Partial sticker on side reads "San Leandro Co. Sales, Repairs 614 E. 14th Street."
13 1/2 by 7 by 14 inches
Estimate: $800 - $1,200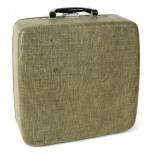 ---
Lot 277: MARILYN MONROE VANITY CASE
A tan leather suitcase by Mark Cross, England with hinged front panel that opens to access vanity compartment containing two tone blue vanity set including hand mirror, two empty glass bottles, glass powder container, glass jar containing hairpins, glass jar containing soap powder, hairbrush, garment brush, long glass tube bottle, small leather box containing triangular tube of lipstick, nail file, and hair comb. The top of case has custom stamped "A.L." Mark Cross is considered among the first American luxury brands that expanded its operations overseas with a store in London. It is perhaps most famous for the overnight bag it designed for Grace Kelly to use in Rear Window.
14 by 20 3/4 by 7 inches
Estimate: $1,500 - $2,500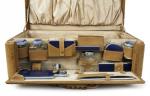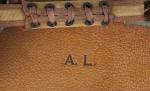 ---
Lot 281: VINTAGE MARILYN MONROE SUITCASE
A fabric lined luggage case with leather edging and metal hardware.
With a label reading "Royal Gascogne Bordeaux/ Garage dans L'Hotel."
8 by 25 1/4 by 14 1/2 inches
Estimate: $800 - $1,200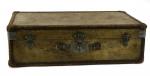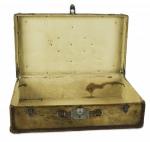 ---
Lot 348: MARILYN MONROE CHINESE STERLING FAN SHAPED PILLBOX
A pillbox, the lid with a figure of a dancer, a fan with Chinese characters, and a hand. Marked "Sterling" and "Made in {...}," (partly effaced but believed to read "China"). Weight, .84 troy oz.
3/4 by 2 1/4 by 1 1/4 inches
Estimate: $800 - $1,200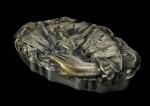 ---
Lot 349: MARILYN MONROE VINTAGE BRASS PILLBOX
Marked "M.R. Morais," the top inset with a 500 reis coin reading "7 de Setembro 1 Centenario da Independencia 1822-1922"
Diameter, 1 1/2 inches
Estimate: $600 - $800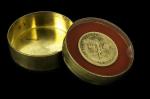 ---
Lot 63: MARILYN MONROE GIFTED BOX
A rectangular silver tone presentation cigarette box gifted from Marilyn Monroe to Frankie Vaughan. The interior of the lid is in engraved Monroe's handwriting "Dear Frankie, It was really wonderful working with you. Best always, Marilyn." The box was gifted to Vaughan by Monroe at the end of filming Let's Make Love (20th Century, 1960).
Approximately 9 ½ by 4 by 1 ½ inches
PROVENANCE: Lot 132, "Film and Entertainment," Christie's, London, Sale number 5515, December 14, 2004
Estimate: $4,000 - $6,000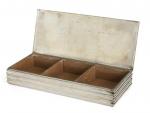 ---
Lot 452: MARILYN MONROE MINAUDIERE
A ladies evening minaudiere with original box reading "Pandora by Wadsworth." The small evening compact features three compartments. When opened, the center features a loose powder compartment and original cotton buffer with mirror. The top compartment features a lipstick holder, with a tube of lipstick, a clear plastic comb and two loose Mercury dimes dated 1943 and 1945. The lower compartment contains eight Philip Morris cigarettes. Each end of the gold metal case is embellished with a citrine crystal floret. The compact is accompanied by a black velvet and white silk carrying case terminating in a black tassel. The case features a gold metal ring that closes down below the wrist to hold the case in place.
Case, 4 1/4 inches
Estimate: $20,000 - $30,000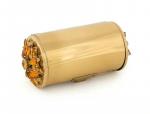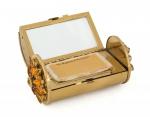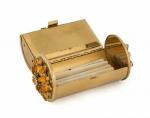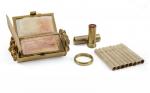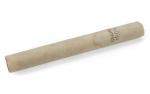 ---
Lot 143: MARILYN MONROE MARGIT TEVAN BRONZE CIGARETTE BOX
A bronze lidded box with figural Old Testament scenes on the lid and partition inside. Marked "Hungarian Handmade" on the bottom.
1 by 5 by 5 1/2 inches
Estimate: $1,000 - $2,000

---
Lot 847: MARILYN MONROE CIGARETTE CASE GIVEN TO JOE DiMAGGIO
A sterling silver cigarette case given by Marilyn Monroe to Joe DiMaggio. The front of the case is engraved "Memory of Japan" with a landscape scene. The back of the case is engraved "Joe" at the center and "Love Marilyn" at lower right.
3 1/4 by 7 inches
Estimate: $10,000 - $20,000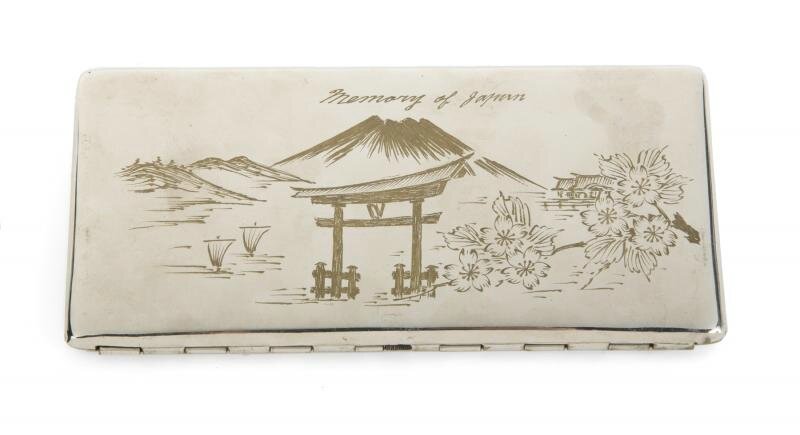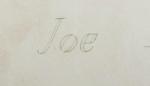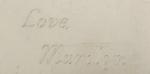 ---
Lot 214: MARILYN MONROE JOE DiMAGGIO ACCESSORY CASE
A burgundy alligator jewelry case with hinged lid, removable tan suede divided tray that fits into a partitioned interior with matching leather pad. The lid to the case features gold metal letters reading "J Dim" and a front three-digit combination lock closure with "555" code, a repetition of DiMaggio's Yankee number, 5.
20 1/2 by 11 1/2 by 3 inches
Estimate: $3,000 - $5,000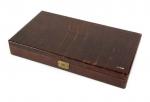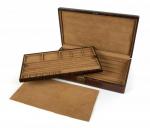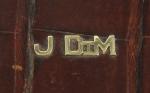 ---
Lot 951: MARILYN MONROE UNEDITED AUDIO RECORDING OF "RUNNING WILD" AND "I WANT TO BE LOVED BY YOU"
An unedited audio recording of Marilyn Monroe performing multiple takes of the song "Running Wild" and "I Want to be Loved by You." Both of these songs are performed in the film Some Like It Hot (UA, 1959). Recorded on a reel of 1/4-inch magnetic acetate tape housed in a Maestro reel box. The reel comes from the estate of Myrton Blackler who owned and operated Studio 7612, a recording studio in Hollywood. In the late 1950s and early 1960s, Blackler was hired by MGM for recording sessions, including Monroe's. On the approximately 30-minute recording, an unknown person can be heard giving Monroe direction in the background. The tape includes a CD copy of the recording.
Reel diameter, 7 inches
Estimate: $10,000 - $20,000

Enregistrer
Enregistrer
Enregistrer
Enregistrer
Enregistrer
Enregistrer
Enregistrer
Enregistrer
Enregistrer
Enregistrer
Enregistrer
Enregistrer
18 juillet 2015
---
Vêtements & Accessoires

---
Lot 945: MARILYN MONROE SIGNED GLOVE
A white glove signed by Marilyn Monroe. The glove is signed on the back in blue ink. Housed in a framed display with five images of Monroe. Not examined outside of frame.
Winning bid:$16,250 - Estimate: $10,000 - $12,000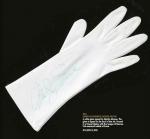 ---
Lot 1010: MARILYN MONROE BRASSIERE CUP LINERS
A pair of Marilyn Monroe bra cup liners from her professional wardrobe. The first is a crème satin liner, the other is black lace. A Christie's lot tag is pinned to one of the garments, as they were originally intended to be sold in Christie's 1999 Monroe estate auction. No sizes present.
PROVENANCE Lot 79, "Property from the Estate of Marilyn Monroe," Julien's, Los Angeles, June 4, 2005
Winning bid:$10,625 - Estimate: $800 - $1,200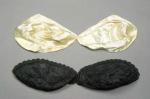 ---
Lot 1011: MARILYN MONROE BLACK VELVET HAT
A Marilyn Monroe black velvet hat made by Montaldo's. Two plastic combs attached to the interior to keep the hat in place.
PROVENANCE Partial lot 293, "The Personal Property of Marilyn Monroe," Christie's, New York, Sale number 9216, October 27 to 28, 1999
Winning bid:$3,520 - Estimate: $4,000 - $6,000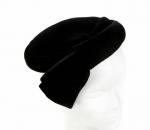 ---
Lot 1012: MARILYN MONROE OWNED HAT
A Marilyn Monroe owned straw hat with frayed brim. Felt applique reads "Isla Margarita" brim. Hat band is decorated with red applique felt flowers and green felt vegetation. No size present.
PROVENANCE Partial Lot 450, "The Personal Property of Marilyn Monroe," Christie's, New York, Sale number 9216, October 27 & 28, 1999
unsold - Estimate: $7,000 - $9,000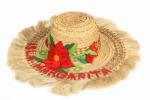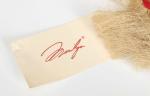 ---
Lot 1013: MARILYN MONROE BUSTIER
A black velvet boned bustier from the estate of Marilyn Monroe. The fitted bustier has ribbed fabric below the waistline to tuck into the bottom garment. A label reads "Calif Shirt."
PROVENANCE Partial lot 104, "Property from the Estate of Marilyn Monroe," Julien's, Los Angeles, June 4, 2005
Winning bid:$8,960 - Estimate: $8,000 - $10,000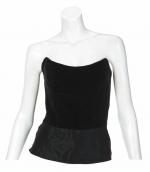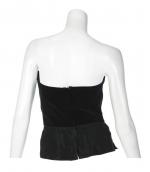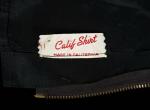 ---
Lot 1014: MARILYN MONROE SILK UNDERSKIRT
A black silk underskirt from the estate of Marilyn Monroe. The skirt has a waistband with hook and eye closures and a label that reads "Polly's 480 Park New York Evelyn Byrnes, Inc." The skirt slightly balloons at hips to the slender-fitting satin band at mid-thigh.
PROVENANCE Partial lot 104, "Property from the Estate of Marilyn Monroe," Julien's, Los Angeles, June 4, 2005
unsold - Estimate: $6,000 - $8,000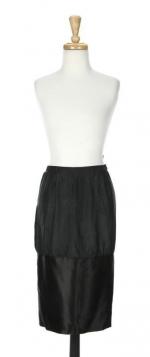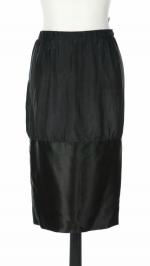 ---
Lot 1032: MARILYN MONROE SOMETHING'S GOT TO GIVE DRESS
A Marilyn Monroe worn dress from her final film, Something's Got to Give (20th Century Fox, 1962). The figure-hugging silk crepe dress is printed with scattered painterly roses in shades of persimmon and deep cherry with a plunging V back. The interior of the studio constructed dress has hand finished details, is lined with ivory souffle, and has boning to the waistline. Jean Louis was the costume designer on the film. Monroe wore this dress when her character, who was proclaimed dead and returns from being stranded on an island for five years, is introduced in the film and reunited with her children, who do not realize she is their mother. Monroe was fired from the film, and while the studio tried to replace her with Lee Remick, the film's leading man, Dean Martin, refused to finish the film without Monroe. Monroe's untimely death came less than a month after she was let go from the production.
In 1989, raw footage of the uncompleted movie was discovered in 20th Century Fox's film vault by the producers of Fox Entertainment News, who edited 37 minutes of the film, featured in the FEN documentary Marilyn: Something's Got to Give (Fox Network, 1990). The edited footage was later re-purposed in AMC's 2001 documentary Marilyn Monroe: The Final Days (Prometheus Entertainment), which aired on what would have been Monroe's 75th birthday.
Winning bid:$358,000 - Estimate: $300,000 - $500,000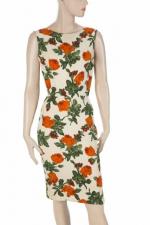 ---
Maquillage
---
Lot 998: MARILYN MONROE COSMETIC JAR
A Marilyn Monroe lidded cosmetic jar. The ivorine jar is marked "La Maire" on underside of base, with glass liner.
1 3/4 by 3 1/4 inches
PROVENANCE Lot 264, "Property from the Estate of Marilyn Monroe," Julien's, Los Angeles, June 4, 2005
Winning bid:$2,240 - Estimate: $2,000 - $4,000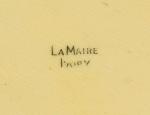 ---
Lot 999: MARILYN MONROE ERNO LASZLO FACE POWDER
A Marilyn Monroe owned container of Erno Laszlo Duo-pHase face powder. The powder color is labeled as "Ivory."
2 by 3 1/4 by 3 1/4 inches
PROVENANCE Partial lot 258, "Property from the Estate of Marilyn Monroe," Julien's, Los Angeles, June 4, 2005
Winning bid:$2,240 - Estimate: $2,000 - $4,000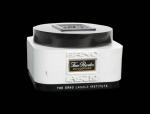 ---
Lot 1000: MARILYN MONROE EYELINER PENCILS
A pair of Marilyn Monroe Maybelline eyeliner pencils in dark brown.
Length, 2 3/4 inches, each
PROVENANCE Partial Lot 275, "Property from the Estate of Marilyn Monroe," Julien's, Los Angeles, June 4, 2005
Winning bid:$2,500 - Estimate: $800 - $1,200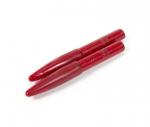 ---
Lot 1001: MARILYN MONROE HAIR ROLLER
A Marilyn Monroe owned spring style hair roller.
Length, 3 inches; Diameter, 3/4 inch
PROVENANCE Partial Lot 245, "Property From the Estate of Marilyn Monroe," Julien's Auctions, Los Angeles, June 4, 2005.
Winning bid:$896 - Estimate: $800 - $1,200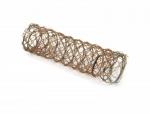 ---
Lot 1008: MARILYN MONROE LEATHER BOX WITH COLOR CODED JARS
A Marilyn Monroe owned small leather box containing five plastic jars with color coded lids. Leather box with hinged lid and snap tab. Christie's tag affixed to underside of box indicating that it was intended for the 1999 Marilyn Monroe estate auction.
2 by 5 1/4 by 1 1/4 inches
PROVENANCE Partial lot 275, "Property from the Estate of Marilyn Monroe," Julien's, Los Angeles, June 4, 2005
Winning bid:$2,560 - Estimate: $1,000 - $2,000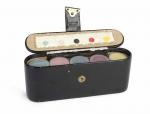 ---
Objets Divers
---
Lot 926 MARILYN MONROE STERLING SILVER COMPACT
A sterling silver compact given to Marilyn Monroe by The Jewelry Academy. A square cosmetic compact with two-tone geometric lid bearing a medallion that reads "Jewelry Academy Award 1952." Inscribed on underside "To Marilyn Monroe/ The best friend a diamond ever had/ The Jewelry Academy/ Sidney M Brownstein/ President." Interior contains a mirror, powder makeup and a poof labeled "Elgin American." Accompanied by the original lot card from the 1999 Christie's auction.
PROVENANCE Lot 317, "The Personal Property of Marilyn Monroe," Christie's, New York, Sale number 9216, October 27 & 28, 1999
Winning bid:$25,600 - Estimate: $20,000 - $30,000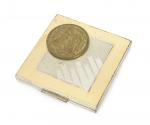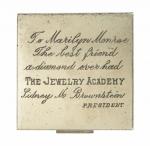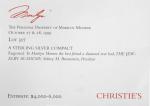 ---
Lot 930 MARILYN MONROE 1953 GOLDEN DREAMS CALENDAR
A 1953 Marilyn Monroe Golden Dreams calendar. The lithograph image of Monroe, which reads "Golden Dreams" and "Made in U.S.A.," is affixed to wood grain paper where "Marilyn Monroe" has been printed and the 1953 calendar is stapled. The calendar was made by Wholesale Calendar Company out of New Albany, Indiana. The calendar has been mounted into a matte.
PROVENANCE From the Estate of Marvin Paige
Winning bid:$375 - Estimate: $400 - $600

---
Lot 933 MARILYN MONROE PAINTING BY ERIK WAHL
An aerosol and acrylic on cardboard portrait of Marilyn Monroe executed by Erik Wahl. Signed to the lower right.
Winning bid:$640 - Estimate: $1,000 - $3,000


---
Lot 934 MARILYN MONROE PORTRAIT BY SIDNEY MAURER
An acrylic and mixed media painting on foam core board paper depicting Marilyn Monroe. Signed by the artist at lower left.
Winning bid:$2,187.50 - Estimate: $2,000 - $3,000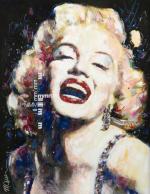 ---
Lot 959: MARILYN MONROE SIDE VIEW X-RAY
An X-ray of Marilyn Monroe from a side view. Printed on the X-ray is the following information: "Cedars of Lebanon Hospital/Drs. E. Freedman and S. Finck/ Name Di Maggio Marilyn/ No. 50612 Date 11-10-54/ Ref. By Dr. L. Krohn." While a radiology resident at Cedars, a young doctor obtained these X-rays. When he taught at the school himself, he used these X-rays to ensure that students were paying attention. Monroe was said to have known about the X-rays and their use, about which she said, "Isn't that sweet." Monroe's hospital visit was said to be for her chronic endometriosis, or as her doctors described it, "For correction of a female disorder she has suffered for years."
17 by 13 3/4 inches
PROVENANCE Lot 818, "Hollywood Legends," Julien's Auctions, Las Vegas, June 26-27, 2010
Winning bid:$12,500 - Estimate: $8,000 - $10,000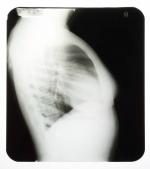 ---
Lot 1004: MARILYN MONROE JASPERWARE TRINKET BOX
A Wedgwood Jasperware lidded trinket box owned by Marilyn Monroe. The lilac colored box (referred to as mauve colored in the 1999 Christie's catalog) features a classical allegorical image on the lid with rosettes and other raised foliate embellishments. The underside of the rectangular-shaped box is impressed "Wedgwood/ Made in/ England" and the number "9." Also affixed to the box is a Christie's lot tag and barcode.
3 1/2 by 1 3/4 by 1 1/4 inches
PROVENANCE Partial Lot 461, "The Personal Property of Marilyn Monroe," Christie's, New York, Sale number 9216, October 27 & 28, 1999
Winning bid:$4,062.50 - Estimate: $800 - $1,200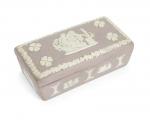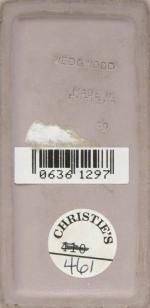 ---
Lot 1005: MARILYN MONROE OWNED ANTIQUE FRAME
A Marilyn Monroe owned antique brown and gold oval plaster and wood Victorian style frame. A black and white image of Monroe has been added to the frame by the current owner.
Frame Height, 14 inches
PROVENANCE Lot 217, "Property from the Estate of Marilyn Monroe," Julien's, Los Angeles, June 4, 2005
Winning bid:$2,240 - Estimate: $1,000 - $2,000
---
Lot 1006: MARILYN MONROE LET'S MAKE LOVE CHAISE LOUNGE
A chaise lounge with rococo-style carved wooden frame used in the Marilyn Monroe romantic comedy Let's Make Love (20th Century Fox, 1960). Featured in the scene where Jean-Marc, played by Yves Montand, performs the title song "Let's Make Love" while fantasizing about being with the character Amanda, played by Monroe. The scene has extra significance in light of the fact that Monroe and Montand were having a highly publicized affair during production. The lounge also appears in the film A Royal Scandal (20th Century Fox, 1945) in the scene where Catherine the Great, played by Tallulah Bankhead, seductively questions Lieutenant Alexei Chernoff, played by William Eythe. Contains 20th Century Fox studio marks to the underside in black ink. Accompanied by an original copy of the 20th Century Fox Memorabilia Auction catalog, a copy of the film Let's Make Love, and the illustrated Monroe biography Marilyn: Her Life & Legend (Beekman House, 1990).
92 by 54 1/2 by 34 1/2 inches
PROVENANCE Lot 510, "Movie Memorabilia, The Property of Twentieth Century-Fox Film Corporation," Sotheby-Parke-Bernet, Los Angeles, California, February 25-28, 1971
Winning bid:$56,250 - Estimate: $50,000 - $70,000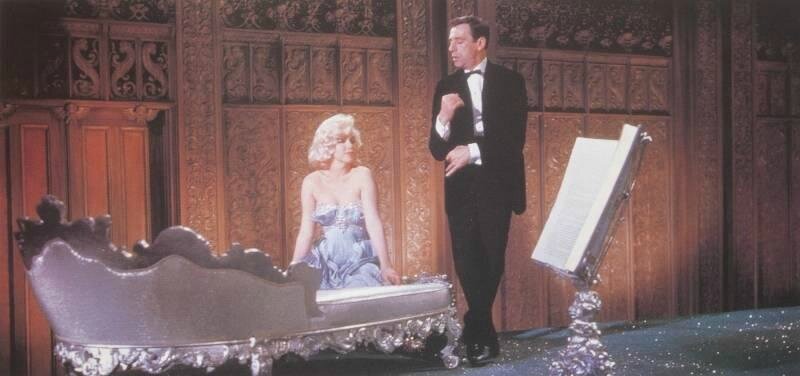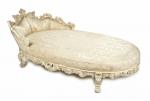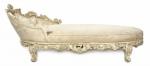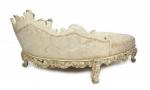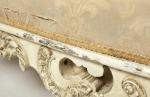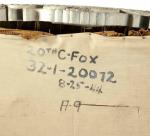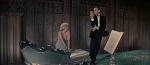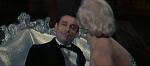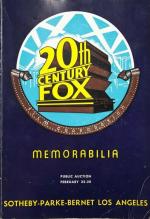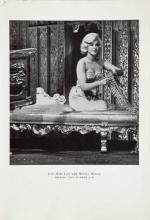 ---
Lot 1007: MARILYN MONROE GREEN GLASS CARAFE
A Marilyn Monroe owned green-tinted mallet form glass carafe. A Christie's lot sticker is affixed to the underside.
Height, 10 1/2 inches
PROVENANCE Partial Lot 406, "The Personal Property of Marilyn Monroe," Christie's, New York, Sale number 9216, October 27 & 28, 1999
unsold - Estimate: $4,000 - $6,000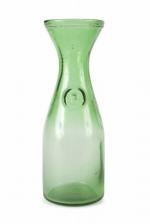 ---
lot 1009: MARILYN MONROE TURQUOISE FLEUR-DE-LIS WALLET
A Marilyn Monroe wallet with turquoise calfskin exterior embellished with a pattern of gold gilt fleur-de-lis. The wallet unsnaps to an orange calfskin interior billfold. A cream calfskin coin compartment opens with a side kissing clasp. Original Christie's tag is present.
4 3/4 by 4 inches
PROVENANCE Lot 100, "Fine Manuscripts," Christie's, Los Angeles, Sale number 9814, September 20, 2001
Winning bid:$4,062.50 - Estimate: $1,000 - $2,000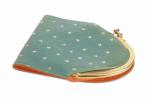 ---
Lot 1039: MARILYN MONROE MEXICAN TAPESTRY
A Mexican wall hanging wool tapestry owned by Marilyn Monroe. Tapestry reads "Chac Mool," with figure holding a bowl of fire. Accompanied by a Gene Anthony photograph of the tapestry in Monroe's Brentwood home.
77 by 55 inches
PROVENANCE Partial Lot 450, "The Personal Property of Marilyn Monroe," Christie's, New York, Sale number 9216, October 27 & 28, 1999
Winning bid:$16,640 - Estimate: $15,000 - $20,000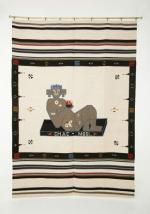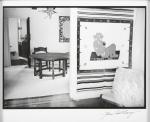 ---
Lot 1040: MARILYN MONROE GRAVE MARKER
Marilyn Monroe's former grave marker from Westwood Village Memorial Park Cemetery in Los Angeles, California. Made by the Gasser-Olds bronze casting company, this marker was removed in the 1970s and replaced with a new grave marker. The marker reads simply "MARILYN MONROE/ 1926 – 1962." Monroe's grave site became a destination for Monroe's fans and the constant touching of the marker led to wear and damage. When the marker was replaced the old marker was returned to Gasser-Olds and was given to an employee of the company.
4 1/2 by 15 inches
Winning bid:$212,500 - Estimate: $2,000 - $4,000


14 novembre 2014
---
Documents papiers
---
Lot 708: MARILYN MONROE RECEIVED LETTER REGARDING BOND
A Marilyn Monroe received letter. The envelope is addressed to Marilyn Monroe at 1215 Lodi Place in Los Angeles from Opal M. Clark and postmarked July 22, 1948. A note to Monroe reads in full, "Here is your bond Norma – please sign the enclosed receipt + return to me. Hope all is well with you. With love – Opal." At the time, Monroe was living at the Hollywood Studio Club, a residence for women in the film industry.
4 1/4 by 9 1/2 inches
Winning bid: $384 - Estimate: $150 - $300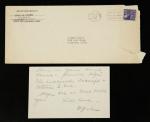 ---
Lot 709: MARILYN MONROE EMPLOYMENT RECORDS
A group of seven Marilyn Monroe employment documents from Twentieth Century-Fox Studios. The documents date from 1947 to 1949 and include two employment opening and four employment closing notices as well as one change of rate card. These cards represent Monroe's first forays into film work. Notable are the cards filled out during her work on The Dangerous Years (20th Century, 1947), indicated on the opening and closing cards as being for a "Sol Wurtzel Prod.," and a starting card dated August 27, 1949, for her role as Clara in the film A Ticket to Tomahawk (20th Century, 1950), indicating that Monroe flew to the filming location with a closing card from this film dated October 21, 1949, stating that filming was finished. One closing card indicates her first firing from Fox. Dated August 25, 1947, the card explains "Option Not Exercised" after only a year; the studio opted not to take Monroe under contract again at that time. Monroe changed her name from Norma Jeane to Marilyn Monroe when she got her contract with Fox in August 1946. Monroe's salary during this period ranged from $125 to $200 per week.
4 by 6 inches
Winning bid:$2,560 - Estimate: $2,000 - $3,000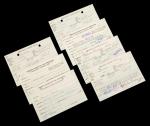 ---
Lot 718: MARILYN MONROE SIGNED CHECK
A Marilyn Monroe signed check dated September 15, 1957, check number 35, in the amount of $12.12 paid to the New York Telephone Company from a Marilyn Monroe Productions Inc. account with Colonial Trust Company. The check information is typed and signed by Monroe in blue ink. Below her signature is her title with Marilyn Monroe Productions Inc., President.
3 by 8 1/4 inches
Winning bid:$7,040 - Estimate: $2,500 - $3,000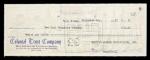 ---
Lot 720: MARILYN MONROE FILM SYNOPSIS FROM ARCHIVE
A five-page screenplay synopsis for the unproduced film "Miss Nobody" written by Garson Kanin. The typed document heading reads " Original Screenplay – 140pp." and "Henry F. Greenberg/ May 5, 1950." It is presumed Monroe was approached to participate in the production.
PROVENANCE From the lost archive of Marilyn Monroe
11 by 8 1/2 inches
Winning bid:$192 - Estimate: $200 - $400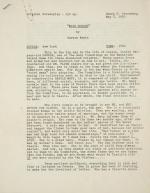 ---
Lot 722: MARILYN MONROE TELEPHONE COMPANY DOCUMENTS
A Marilyn Monroe telephone bill and other telephone company related documents. Items include an April 1951 telephone bill for $180.41 (when adjusting for inflation that is almost $1600 in the 2013 economy); a bill pay reminder; an itemized list of long-distance calls from the phone company (undated); a rate information card addressed to "M. Monroe," postmarked May 1961; and other telephone company related items.
PROVENANCE From the lost archive of Marilyn Monroe
Winning bid:$448 - Estimate: $200 - $400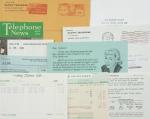 ---
Lot 725: MARILYN MONROE LETTER FROM CARY GRANT
A Cary Grant typed, signed letter to Marilyn Monroe. The undated letter, written on Grant's personal stationery, followed a recent trip by Grant and his wife to visit troops in Japan and Korea. The letter was accompanied by a gift Grant was asked by a soldier to take to Monroe. Grant also offers his assistance if Monroe should also go visit the troops in Asia. The pair worked together on the film Monkey Business (20th Century, 1952). A notation on verso is written in pencil in an unknown hand.
PROVENANCE From the lost archive of Marilyn Monroe
Winning bid:$3,840 - Estimate: $400 - $600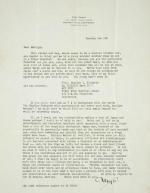 ---
Lot 728: MARILYN MONROE EMPLOYMENT RECORDS
A 22-piece collection of Marilyn Monroe's earning records from 20th Century Fox. The quarterly records span from 1946 to 1953 beginning after Monroe's first contract with Fox in August 1946. The weekly accounting of Monroe's salary illustrates the actress' rise in star power throughout her career at Fox. In 1953, 20th Century Fox released three Monroe films: How to Marry A Millionaire, Gentlemen Prefer Blondes and Niagra. The records reflect two different employee numbers for Monroe, 63015 and 661616, most likely due to the break in her contract with Fox.
Each, 5 1/2 by 11 inches
Winning bid:$6,250 - Estimate: $5,000 - $7,000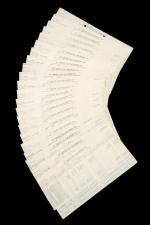 ---
Lot 739: JANE RUSSELL HANDWRITTEN LETTER TO MARILYN MONROE
A Jane Russell handwritten letter to Marilyn Monroe. The 10-page letter is written on onionskin paper. Russell starts the letter "Dear Little One" and signs it "Old Jane." In the letter, Russell addresses rumors of Monroe's divorce from Joe DiMaggio and encourages Monroe to rely on religion to help her through this rough period. She discusses Hollywood marriages, including her own, and gives her opinion on fellow actresses' marriages. In part, Russell writes, "I've never written such a letter - But I love you very dearly + I don't want you to be unhappy ever... ."
PROVENANCE From the lost archive of Marilyn Monroe
Winning bid: $3,200 - Estimate: $500 - $700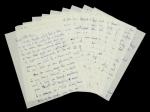 ---
Lot 747: MARILYN MONROE LETTER RECEIVED WHILE IN KOREA
A typed letter sent to Marilyn Monroe by Major General Lionel McGarr. Dated February 16, 1954, McGarr thanked Monroe for her appearance, stating that she provided relaxation and a boost for morale. Monroe entertained troops in Korea February 16-19, 1954, while on her honeymoon with Joe DiMaggio. Accompanied by the original hand-delivered transmittal envelope typed "Miss Marilyn Monroe/ 'Marilyn Monroe VIP Show'/ Korea."
PROVENANCE From the lost archive of Marilyn Monroe
11 by 8 1/2 inches
Winning bid: $768 - Estimate: $300 - $500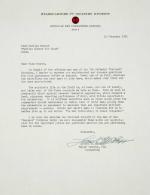 ---
Lot 748: MARILYN MONROE ENCLOSURE CARDS AND MESSAGES
A group of Marilyn Monroe received floral enclosure cards and other personal cards from friends and family members, including Freddie Fields, "all the boys at M.C.A.," Patsy & Rose D'Amore, "Judy & Jay," "Aunt Allis," "Sydney," Arthur O'Connell, Vernon Scott and others, with personal messages to Monroe. Accompanied by a note written in an unknown hand on Beverly Hills Hotel stationery regarding "M. McCarthy" and a typed message dated November 8, 1954, for Mrs. DiMaggio regarding a cousin. This note has a handwritten notation that reads "he is ??".
PROVENANCE From the lost archive of Marilyn Monroe
Largest, 6 3/4 by 5 1/4 inches
Winning bid: $576 - Estimate: $400 - $600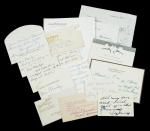 ---
Lot 749: MARILYN MONROE LETTER FROM SID ROSS
A two-page handwritten letter from Sid Ross to Marilyn Monroe. Written on American Airlines stationery, postscript on a third page. The letter expresses Ross' regret that Monroe couldn't meet with him and goes on to offer her advice, including "Don't be the baseball; be the bat." Accompanied by the original transmittal envelope postmarked May 17, 1953. Ross wrote an article about Monroe in 1952, and his brother, photographer Ben Ross, had three sittings with Monroe in the early 1950s.
PROVENANCE From the lost archive of Marilyn Monroe
10 1/4 by 7 1/4 inches
Winning bid: $640 - Estimate: $200 - $400

---
Lot 750: MARILYN MONROE LETTERS FROM LOTTE GOSLAR
A pair of letters received by Marilyn Monroe from her teacher and friend, mime Lotte Goslar. Both letters are from January 1954. One is a single-sided handwritten note. The other is handwritten on two-pages, double sided, in which Goslar congratulates Monroe on her marriage to Joe DiMaggio.
PROVENANCE From the lost archive of Marilyn Monroe
Largest, 10 1/2 by 7 1/4 inches
Winning bid: $448 - Estimate: $600 - $800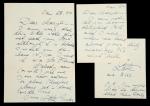 ---
Lot 752: MARILYN MONROE LETTER FROM JOE DiMAGGIO
A Joe DiMaggio three-page handwritten letter to Marilyn Monroe postmarked October 9, 1954. DiMaggio dates the letter as "Saturday - a.m." and greets Marilyn "Dear Baby." The letter came to Marilyn on the heels of her October 6th announcement to the press that she and DiMaggio were divorcing. In the letter DiMaggio discusses watching the announcement. The letter reads in part, "Don't know what you're thoughts are about me, - but I can tell you I love you sincerely, - way deep in my heart, irregardless of anything." Accompanied by original transmittal envelope addressed to the house the couple shared in Beverly Hills, California.
PROVENANCE From the lost archive of Marilyn Monroe
Winning bid:$78,125 - Estimate: $2,000 - $4,000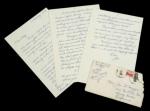 ---
Lot 753: MARILYN MONROE LETTER FROM TOM NEAL
A five-page handwritten letter to Marilyn Monroe from actor Tom Neal. Neal reminds Monroe where they had met previously and offers her support and encouragement during her divorce from Joe DiMaggio. Citing his time in the media spotlight due to his love triangle with Barbara Payton and Franchot Tone, Neal writes in part "Marriage is rough enough without taking on an added burden of marrying someone who doesn't understand the film industry." Accompanied by the original transmittal envelope postmarked October 1954.
PROVENANCE From the lost archive of Marilyn Monroe
11 by 8 1/2 inches
Winning bid:$512 - Estimate: $300 - $500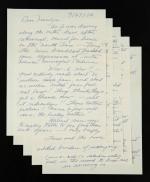 ---
Lot 754: MARILYN MONROE LETTER FROM SAM SHAW
A 16-page letter from Sam Shaw to Marilyn Monroe. Handwritten on small notebook paper. Shaw has labeled two pages "7." He discusses an art opening that he went to and Monroe's marriage to and divorce from Joe DiMaggio. Accompanied by the original transmittal envelope postmarked December 3, 1954.
PROVENANCE From the lost archive of Marilyn Monroe
7 1/4 by 4 1/4 inches
Winning bid:$1,562.50 - Estimate: $1,000 - $2,000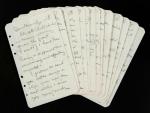 ---
Lot 755: MARILYN MONROE SEVEN YEAR ITCH TELEGRAM
A Western Union telegram sent to Marilyn Monroe by Twentieth Century-Fox Studios dated December 23, 1954. The telegram summons Monroe to meet with Lew Schreiber regarding The Seven Year Itch (20th Century, 1955) on December 28, 1954.
PROVENANCE From the lost archive of Marilyn Monroe
10 by 8 inches
Winning bid:$ 1,280 - Estimate: $400 - $600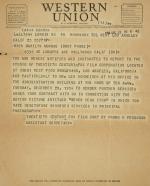 ---
Lot 758: MARILYN MONROE LETTER FROM SAM SHAW
A three-page handwritten letter from Sam Shaw to Marilyn Monroe. The letter discusses a film Shaw has just seen and a postscript that continues on to the back of the third page discussing Monroe's interest in collecting art. Below the postscript Shaw has drawn a caricature of Monroe with paintings in frames. Accompanied by original transmittal envelope postmarked December 8, 1954.
PROVENANCE From the lost archive of Marilyn Monroe
12 1/2 by 8 inches
Winning bid: $1,125 - Estimate: $800 - $1,200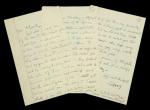 ---
Lot 759: MARILYN MONROE LETTER FROM SAM SHAW
A 12-page handwritten letter from Sam Shaw to Marilyn Monroe. In the letter, Shaw offers his advice for dealing with the press and Monroe's public image. On the back of the last page Shaw has drawn a caricature of his family with the text "We all love Marilyn/ the Shaws." Reads in part "I found a shot of you that we both liked...I think this photo puts me in Milton's class." Shaw has included a newspaper clipping of Monroe dancing with Clark Gable. Accompanied by two envelopes, the first is stamped without postmark, the second is postmarked December 9, 1954.
PROVENANCE From the lost archive of Marilyn Monroe
9 by 6 inches
Winning bid: $1,125 - Estimate: $1,000 - $2,000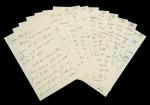 ---
Lot 760: MARILYN MONROE 1954 LETTER FROM SAM SHAW
A one-page handwritten letter from photographer, artist and producer Sam Shaw to Marilyn Monroe. Shaw chastises Monroe for sending neither a hello nor a goodbye note to him and references Shaw giving Monroe's address to Dame Edith Sitwell. With a drawing on reverse of a grave with a shovel and a tombstone that reads "Here lies his [drawing of a heart] and luve [sic] gone but no [sic] forgotten." Accompanied by original transmittal envelope postmarked December 10, 1954.
PROVENANCE From the lost archive of Marilyn Monroe
9 by 6 inches
Winning bid:$ 2,187.50 - Estimate: $800 - $1,200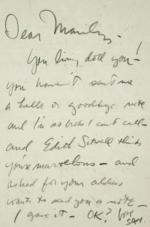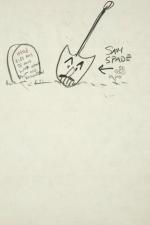 ---
Lot 761: MARILYN MONROE 1954 LETTER FROM HER LAWYER
A letter written to Marilyn Monroe from her lawyer, Lloyd Wright Jr. The two-page typed, signed letter, dated October 26, 1954, discusses contracts, endorsements, with references to ghostwriter Ben Hecht and a payment due to Alfred Hayes. Accompanied by original transmittal envelope.
PROVENANCE From the lost archive of Marilyn Monroe
11 by 8 1/2 inches
Winning bid: $500 - Estimate: $300 - $500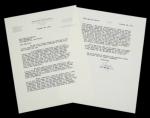 ---
Lot 763: MARILYN MONROE CARD FROM MARLON BRANDO
An enclosure card handwritten to Marilyn Monroe from Marlon Brando. The small card has an image of Asian-inspired scene of a boat in a body of water. Reads in full, "Happy birthday Marylin [sic] from Marlon."
PROVENANCE From the lost archive of Marilyn Monroe
3 by 4 inches
Winning bid: $1,920 - Estimate: $400 - $600


---
Lot 764: MARILYN MONROE LETTERS FROM HENRY ROSENFELD
A group of three letters from Henry Rosenfeld to Marilyn Monroe, undated, written on lined notepaper. One note addressed "darling" informs Monroe of a present that Rosenfeld purchased for her on the occasion of her birthday. He closes the note, "I want you to be happy above everything else in the world. Always and always, Henry." Rosenfeld, a wealthy New York dress manufacturer, met Monroe in 1955. They became close, and at some point he proposed to Monroe. The proposal came to nothing, but the pair remained friends.
PROVENANCE From the Collection of Lois Banner
and Lot 756, "Julien's Summer Sale," Julien's Auctions, Las Vegas, June 26, 2009
12 by 8 inches
Winning bid: $384 - Estimate: $200 - $400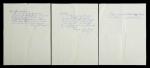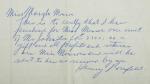 ---
Lot 767: MARILYN MONROE LETTER FROM CHERYL CRAWFORD
A letter written to Marilyn Monroe by producer/director Cheryl Crawford. The letter is typed, signed and contains a handwritten postscript. In the letter, Crawford expresses a desire to work with Monroe on future productions. Typed on Crawford's personal stationery and dated June 8, 1955. Earlier in the year, Crawford introduced Monroe to Lee Strasberg.
PROVENANCE From the lost archive of Marilyn Monroe
10 1/2 by 7 1/2 inches
Winning bid: $320 - Estimate: $400 - $600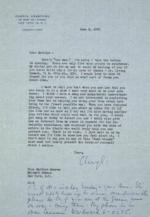 ---
Lot 768: MARILYN MONROE 20TH CENTURY FOX CONTRACT DISPUTE LETTER
A letter from Twentieth Century-Fox Executive Manager Lew Schreiber to Marilyn Monroe. The single-page typed, signed letter, dated December 16, 1954, is in regard to the disagreement between Monroe and the studio over her contract. In January 1955, Monroe formally announced the formation of Marilyn Monroe Productions Inc.
PROVENANCE From the lost archive of Marilyn Monroe
11 by 8 1/2 inches
Winning bid: $1,250 - Estimate: $800 - $1,200

---
Lot 769: MARILYN MONROE LETTER FROM HENRY GRUNWALD
A typed and signed letter to Marilyn Monroe from Henry Grunwald hand dated "Dec. 30., 1956." The letter reads in part, "It's not the story I had wanted to do on you, of course, but I think it did you justice... ." The letter was written when Grunwald was a senior editor at TIME magazine.
PROVENANCE From the lost archive of Marilyn Monroe
Winning bid: $896 - Estimate: $200 - $400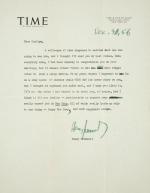 ---
Lot 770: MARILYN MONROE RECEIVED CORRESPONDENCE
A group of three notes sent to Marilyn Monroe. The first is a handwritten note regarding a shooting schedule, In an unknown hand signed simply with a heart.The note reads in part, "RELAX - rest and go over the scenes we worked on last Saturday." Written on the back of a TIME magazine memo sheet. The second is a handwritten note believed to have been written by photographer Zinn Arthur to Milton Greene and Monroe. Reads in full, "Milt Thanks for Tryin'. Marilyn - You're a damn good actress and my hat goes off to you - Zinn (Sin)." The third appears to be a typed telegram inviting Monroe to an event at the Ambassador Hotel.
PROVENANCE From the lost archive of Marilyn Monroe
4 by 8 1/2 inches
Winning bid: $320 - Estimate: $400 - $600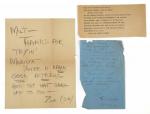 ---
Lot 771: MARILYN MONROE LETTER FROM PAT NEWCOMB
A two-page typed memo to Marilyn Monroe from Pat Newcomb. Typed on Arthur P. Jacobs Public Relations stationery and dated May 21, 1956. Newcomb wrote regarding the importance of personally reaching out to journalists who had written about Monroe. Handwritten note and sign-off from Newcomb.
PROVENANCE From the lost archive of Marilyn Monroe
11 by 8 1/2 inches
Winning bid: $384 - Estimate: $200 - $400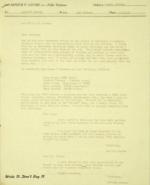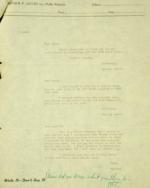 ---
Lot 773: MARILYN MONROE RIPPED CARD FROM AMY GREENE
A handwritten card from Amy Greene to Marilyn Monroe that has been ripped in half. On the front of the card is printed "Mrs. Milton Greene." Dated November 10, 1954, the card gives Greene's good wishes for Monroe's recovery and an invitation to recuperate from her surgery with the Greenes. Accompanied by a note to "Sidney" on the front of the envelope, also ripped in half, with instructions to deliver the note to Marilyn.
PROVENANCE From the lost archive of Marilyn Monroe
Original size, 3 by 4 inches
Winning bid: $125 - Estimate: $400 - $600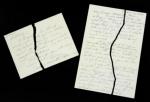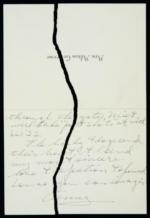 ---
Lot 774: MARILYN MONROE LETTER AND CARD FROM JAMES HASPIEL
A Marilyn Monroe received letter from superfan James Haspiel. The handwritten letter is dated June 9, 1956, and reads in part, "I hope you didn't mind that wild ride back from the airport – it was wonderful seeing you again, + I guess we all got carried away… ." Accompanied by a "Good-Bye" card from "The Monroe Six" and original transmittal envelope.
PROVENANCE From the lost archive of Marilyn Monroe
11 by 8 1/2 inches
Winning bid: $384 - Estimate: $100 - $200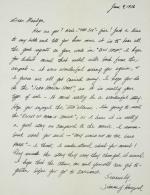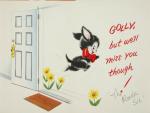 ---
Lot 775: MARILYN MONROE BIRTHDAY AND GET WELL CARDS
A group of seven greeting cards sent to Marilyn Monroe. The cards have birthday and get well messages. Birthday greetings: belated birthday card signed "Delosky" (undated); a belated birthday greeting from Dan Hanrahan, who has included his business card and a lengthy handwritten message (June 1961); and a birthday greeting from Betty Doktor (June 1961). Get well wishes from The Monroe Six (April 1956); Anne McDowell (April 1956); Mr. & Mrs. Henry Peterson (May 1961); and Frank Young (May 1961). Most accompanied by the original transmittal envelope.
PROVENANCE From the lost archive of Marilyn Monroe
Largest, 8 3/4 by 7 3/4 inches
Winning bid:$ 2,187.50 - Estimate: $200 - $400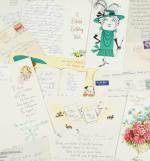 ---
Lot 776: MARILYN MONROE LETTER AND CARD FROM DELOS SMITH JR.
A double sided typed letter from Delos Smith Jr. to Marilyn Monroe. Smith wrote in reaction to a TIME magazine article and Delos own discussions with a TIME editor. Smith goes on to gossip about other Hollywood stars and praising Monroe's appearance at The Actors Studio. Smith signed the letter "Happy Mothers Day, Delos." Accompanied by a greeting card with a handwritten note from Smith. He signed the card "Bring that old Bus to a Stop and hurry home. Love Delos." With original transmittal envelope postmarked May 6, 1956.
PROVENANCE From the lost archive of Marilyn Monroe
Larger, 9 by 6 inches
Winning bid: $256 - Estimate: $200 - $400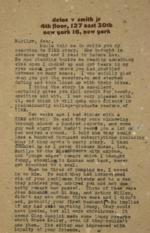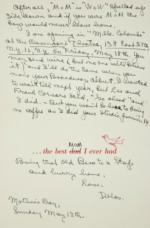 ---
Lot 777: MARILYN MONROE LETTER FROM PAT NEWCOMB
A typed, signed letter from Pat Newcomb to Marilyn Monroe; Milton Greene was cc'd. Dated April 24, 1956, the letter is in regard to an event for Nunnally Johnson. Typed on Arthur P. Jacobs Public Relations stationery, Newcomb references recent doctor's orders have clamped down on Monroe's social life in order to "complete the picture in good health." The film Newcomb refers to was Bus Stop (20th Century, 1956), Monroe's first film under new contract with 20th Century Fox and her newly formed company, Marilyn Monroe Productions.
PROVENANCE From the lost archive of Marilyn Monroe
11 by 8 1/2 inches
Winning bid: $320 - Estimate: $400 - $600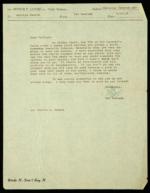 ---
Lot 778: MARILYN MONROE RECEIVED LETTERS
A group of three letters received by Marilyn Monroe. The first is a handwritten letter dated January 6, 1956, that reads in part, "I think it's wonderful that you stood your ground and got your way." Signed indistinctly. Accompanied by original transmittal envelope with a New York return address from "Rella." The second is a greeting card from June Alpino with an invitation for Monroe to join her at the circus and a gift to give Monroe from a third party. Alpino has included a small black and white photograph of herself. The third is a five-page letter from "Jeanie" handwritten on Disneyland Hotel stationery. The letter mentions Jeanie and her husband Frank going to spring training and laments the fact that she hasn't seen Monroe in more than a year. Accompanied by original transmittal envelope postmarked March 26, 1956.
PROVENANCE From the lost archive of Marilyn Monroe
Largest, 11 by 8 1/2 inches
Winning bid: $375 - Estimate: $200 - $400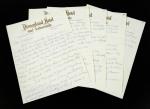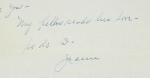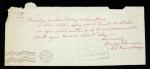 ---
Lot 779: MARILYN MONROE WESTERN COSTUME SHIPPING RECEIPTS
A pair of shipping inventory receipts from Western Costume Company. Both are dated May 28, 1956, regarding the leasing of costume items to Marilyn Monroe Productions. Each notes that the statement should be sent to "Milton Green" [sic]. These items were most likely used in Bus Stop (20th Century, 1956), which began shooting in May.
PROVENANCE From the lost archive of Marilyn Monroe
11 by 8 1/2 inches
Winning bid: $320 - Estimate: $100 - $200

---
Lot 783: MARILYN MONROE "THAT OLD BLACK MAGIC" DOCUMENTS
A pair of papers with the typed lyrics of the song "That Old Black Magic," one on Chateau Marmont stationery with handwritten corrections and two smaller half sheets with the typed lyrics stapled together. Marilyn Monroe sang "That Old Black Magic" in the film Bus Stop (20th Century, 1956). The documents are presumed to have been used to rehearse or during filming of the scene.
PROVENANCE From the lost archive of Marilyn Monroe
Largest, 10 1/2 by 7 1/4 inches
Winning bid: $768 - Estimate: $800 - $1,200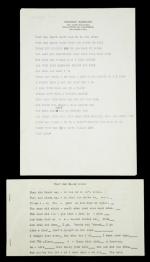 ---
Lot 784: MARILYN MONROE LETTER FROM PARADE PUBLICATIONS
A typed, signed letter to Marilyn Monroe from Bob Jennings, a staff writer at Parade Publications Inc. Dated March 6, 1956, Jennings' letter refers to an article Jennings was writing about Korea that included Monroe. Accompanied by original transmittal envelope with numerous markings on the outside, including one that reads "important take care this afternoon!"
PROVENANCE From the lost archive of Marilyn Monroe
11 by 8 1/2 inches
Winning bid:$ 1,152 - Estimate: $200 - $400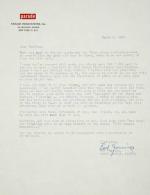 ---
Lot 785: MARILYN MONROE PRESCRIPTION FROM LEE SEIGEL
A Marilyn Monroe slip of paper with two prescriptions written by Fox studio physician Lee Seigel dated April 6, 1956. The prescriptions are for Diamox and Achenalin. Both appear to be prescribed for an eye issue.
PROVENANCE From the lost archive of Marilyn Monroe
11 by 8 1/2 inches
Winning bid:$375 - Estimate: $200 - $300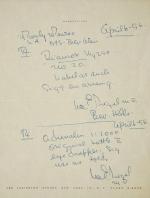 ---
Lot 786: MARILYN MONROE LETTER FROM HER ANALYST
A handwritten letter from psychotherapist Margaret Herz Hohenberg to Marilyn Monroe on Hohenberg's stationery and dated May 10, 1956. The letter concerns the accompanying account statement and a recent telephone session. Also present is the original transmittal envelope addressed to Monroe at Chateau Marmont. Monroe began to see Hohenberg in 1955 at the recommendation of Milton Greene.
PROVENANCE From the lost archive of Marilyn Monroe
Largest, 10 1/2 by 7 1/4 inches
Winning bid:$768 - Estimate: $600 - $800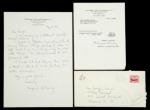 ---
Lot 790: MARILYN MONROE HANDWRITTEN NOTES
A pair of Marilyn Monroe handwritten notes. The first is pencil on lined legal paper that appears to be a Lee Strasberg quote; the page is titled "Lee S." The second is written in pencil on a blank sheet of paper and reads "My Darling, my darling, my poppy."
PROVENANCE From the lost archive of Marilyn Monroe
Largest, 12 1/2 by 8 inches
Winning bid:$ 4,687.50 - Estimate: $2,000 - $4,000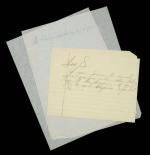 ---
Lot 791: MARILYN MONROE 1956 BIRTHDAY CARD FROM PETER LEONARDI
A belated birthday card sent to Marilyn Monroe from Peter Leonardi. The card appears to be postmarked June 2, 1956. This would make it after Monroe's break from Leonardi at a time when it was proposed Monroe had written in her journals that she was afraid of him and thought "… Peter wants to be a woman – and would like to be me – I think…" (see Fragments p. 96 and Marilyn: The Passion and the Paradox by Lois Banner (p. 289-290).
PROVENANCE From the lost archive of Marilyn Monroe
5 by 5 inches
Winning bid: $128 - Estimate: $100 - $200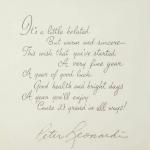 ---
Lot 793: MARILYN MONROE SAHARA HOTEL DOCUMENTS
A group of Marilyn Monroe Sahara Hotel documents. Dated 1956, the documents relate to Monroe's stay at the Sahara Hotel in Phoenix, Arizona. Items include two telegrams sent to Monroe at the hotel, three hotel message slips, and a letter to Monroe written on Sahara Hotel stationery from Dr. S. Purple, with original transmittal envelope.
PROVENANCE From the lost archive of Marilyn Monroe
Sizes vary
Winning bid: $896 - Estimate: $200 - $400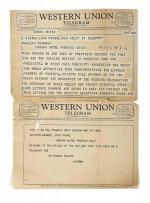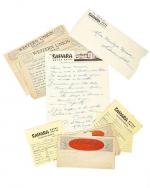 ---
Lot 794: MARILYN MONROE ARCHIVE DOCUMENTS
A group of correspondence received by or regarding Marilyn Monroe, including a 1956, letter from Inez Melson to Florence Thomas; a March 10, 1956 letter from "Olive" to "Jean"; eight hotel telephone message slips from March and May 1956; several phone messages on scraps of paper; a handwritten note left for Monroe by Ted Harper; an invitation to The Original Wine House with handwritten note on verso from proprietor Bob Purvis; empty transmittal envelopes addressed to Monroe; and two newspaper clippings about Monroe.
PROVENANCE From the lost archive of Marilyn Monroe
Largest, 4 by 10 inches
Winning bid:$1,152 - Estimate: $300 - $500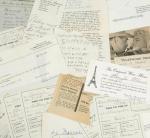 ---
Lot 795: MARILYN MONROE RECEIVED AND KEPT LETTERS
A pair of letters received by Marilyn Monroe. The first is from Fred Libby written on Pan American World Airways stationery, addressed to Mr. & Mrs. Arthur Miller, dated July 6, 1956. Libby congratulates the pair on their recent wedding, and he says he hopes to meet Mr. Miller someday. The second letter is addressed to Monroe from a chiropractor named Jacob Kaufman. Kaufman had never met Monroe, but after hearing of her frequent illnesses, he felt compelled to write her with his advice. Accompanied by original transmittal envelope postmarked March 7, 1960.
PROVENANCE From the lost archive of Marilyn Monroe
10 1/2 by 7 1/4 inches
Winning bid:$256 - Estimate: $100 - $200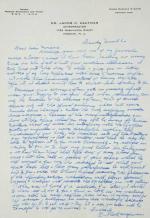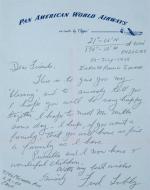 ---
Lot 796: MARILYN MONROE LOVE NOTE FROM ARTHUR MILLER
A small note handwritten by Arthur Miller to Marilyn Monroe dated "Wed., April 4 - 1:12 p.m." The note reads in part, "I am deeply happy. And agonized that you're not in reach." Signed simply "A."
PROVENANCE From the lost archive of Marilyn Monroe
3 by 5 inches
Winning bid:$2,560 - Estimate: $600 - $800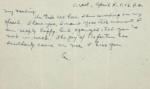 ---
Lot 798: MARILYN MONROE CARD FROM ARTHUR MILLER
An Arthur Miller handwritten card to Marilyn Monroe dated "Christmas 1955." The front of the card is a cartoon of two despondent characters. Printed text reads, "No, I'm more depressed than you are." Under the text Miller has handwritten "You're not either." The salutation on the card reads "For Marilyn." It goes on to discuss the present that accompanied the card. Also present is the original envelope that reads simply "For Noodle."
PROVENANCE From the lost archive of Marilyn Monroe
Winning bid:$1,280 - Estimate: $1,000 - $2,000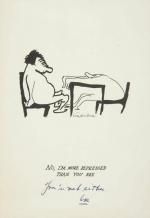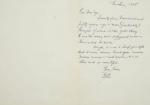 ---
Lot 799: MARILYN MONROE LOVE LETTER FROM ARTHUR MILLER
An Arthur Miller typed and handwritten love letter to Marilyn Monroe. In the letter Miller addresses Monroe as "Dearest Wife" although their wedding was a month away and his divorce not yet final. Miller has signed the letter "Art," and below his signature he has written, "Please - if I have ever made you cry, or made you one ounce sadder even for a second - forgive me. My perfect girl." Accompanied by original transmittal envelope dated April 30, 1956.
PROVENANCE From the lost archive of Marilyn Monroe
Winning bid:$6,875 - Estimate: $1,000 - $2,000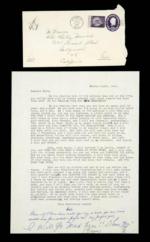 ---
Lot 800: MARILYN MONROE LOVE LETTER FROM ARTHUR MILLER
A typed, signed love letter from Arthur Miller to Marilyn Monroe dated April 26, 1956. The letter reads in part, "The publicity is beginning to break evidently. Winchell this morning says I call you long distance all the time...I just worry that Bob and Jane won't be getting any kind of shock out of all this that will make it harder when they meet you." The letter discusses other details of Miller's life at that time. Signed, "kiss you, Art." Miller enclosed a letter from friend Norman Rosten that reads in part, "What are your plans? We won't tell, but we're curious. Even Mary is curious. What's his rush for a divorce, she asked me last week? (As though this was brand new)." Rosten's letter also discusses the press and appears to refer to the pressure on Miller by the House Un-American Activities Committee. Also present is a London review of The Crucible and the original transmittal envelope to Monroe. Please note that this lot comes with a single transmittal envelope. Two were shown in the printed catalog.
PROVENANCE From the lost archive of Marilyn Monroe
Winning bid:$3,520 - Estimate: $1,000 - $2,000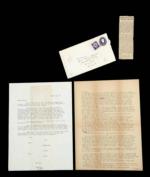 ---
Lot 801: ARTHUR MILLER LETTERS FROM HIS CHILDREN
A pair of letters from Arthur Miller's children mailed by Miller to Marilyn Monroe. The first letter is a single page typed from Robert Miller and dated April 23, 1956. The second is a double-sided handwritten letter from Miller's daughter Jane. Both state they miss their father, thank him for gifts he recently gave them, and share the events of their recent days. Both also state they are sending him their footprint (not present). Jane and Robert are Miller's children with his first wife, Mary Grace Slattery. Accompanied by the original transmittal envelope.
PROVENANCE From the lost archive of Marilyn Monroe
Winning bid:$100 - Estimate: $300 - $500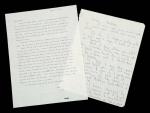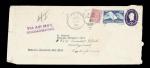 ---
Lot 802: MARILYN MONROE LOVE LETTER FROM ARTHUR MILLER
An Arthur Miller two-page typed signed love letter to Marilyn Monroe dated May 9, 1956. The letter begins "Dearest, Best Person" and reads in part, "It is your suffering in the past that I respect and even bow down to. I see i often as a kind of trial to which you were cruelly put...You were placed in the jaws of this society without the protection of a family, a name, an identity; it is quite as though you were the pure victim...I do know how desperately you want to shake loose from all the dragging horrors of the past." Miller discusses his initial attraction to Monroe, his divorce, and his love for her. Accompanied by the original transmittal envelope.
PROVENANCE From the lost archive of Marilyn Monroe
Winning bid:$5,312.50 - Estimate: $1,000 - $2,000

---
Lot 803: MARILYN MONROE LOVE LETTER FROM ARTHUR MILLER
An Arthur Miller four-page typed and handwritten love letter to Marilyn Monroe dated April 29, 1956. The letter provides insight into Miller's feelings about Monroe just before their wedding. Reads in part" "But what can I do? I love you. When I love somebody I love them, I want them to be near me, to bear my children, to be my wife. You think I am so clean, so faultless, so incapable of untruth that in comparison you are defiled? I have sinned, Marilyn; I am no better than you in any way. I can hate every man you were ever with but I can't hate you." On the third page Miller has affixed a piece of petrified wood and signed the letter "Your lover, slave, friend, father, son, and Pest, Art." The fourth page, written later that same day, is additionally signed "Art." Accompanied by original transmittal envelope.
PROVENANCE From the lost archive of Marilyn Monroe
Winning bid:$7,040 - Estimate: $1,000 - $2,000

---
Lot 804: MARILYN MONROE LOVE LETTER FROM ARTHUR MILLER
An Arthur Miller two-page typed and handwritten love letter to Marilyn Monroe dated May 9, 1956. Miller begins the letter relaying frustration with his soon to be ex-wife Mary Grace Slattery and goes on to tell Monroe that he has disclosed their relationship to his parents and his concerns about his family and children. Miller also references the film "Viva Zapata" (20th Century, 1952), a film that Monroe wanted to work on but was denied by the studio. Miller enclosed sage in the letter and writes below his signature "A little sage brush for your pillow." He additionally asks, "And where is your footprint!!!" Accompanied by the original transmittal envelope.
PROVENANCE From the lost archive of Marilyn Monroe
Winning bid:$4,160 - Estimate: $1,000 - $2,000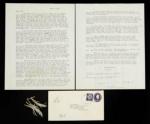 ---
Lot 806: MARILYN MONROE LOVE LETTER FROM ARTHUR MILLER
An Arthur Miller three-page typed, signed love letter to Marilyn Monroe dated May 7, 1956. Miller discusses his upcoming divorce, tension between Monroe and Milton Greene, plans for Monroe to visit him in Reno, and their plan to introduce Monroe to Miller's children. Miller also discusses a recent argument the pair had: "I was separated from you, leaving you in a world of men lusting for you. I wanted you to be reminded that I am desirable...Nevertheless, it was still more alarming to you than it should have been -- your reaction was out of proportion... ." Accompanied by the original transmittal envelope addressed to Monroe at Hotel Chateau Marmont in Hollywood.
PROVENANCE From the lost archive of Marilyn Monroe
Winning bid:$4,160 - Estimate: $1,000 - $2,000

---
Lot 807: MARILYN MONROE LOVE LETTER FROM ARTHUR MILLER
An Arthur Miller handwritten love letter dated May 11, 1956. Written on two lined pages. Salutation is to "Dearest Wife." Reads in part, "I am walking around in a daze of love...I wanted to buy a wedding ring but they don't have really nice ones here - I looked... ." Miller goes on to discuss an apartment he would like to rent, recent negative articles, and his love for her. Accompanied by original transmittal envelope.
PROVENANCE From the lost archive of Marilyn Monroe
Winning bid:$12,160 - Estimate: $1,000 - $2,000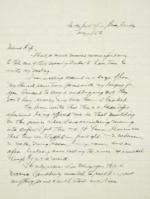 ---
Lot 808: MARILYN MONROE LOVE LETTER TO ARTHUR MILLER
A Marilyn Monroe single-page handwritten letter to Arthur Miller, presumably unsent. In the undated letter Monroe is responding to an earlier letter she received from Miller. The letter reads in part, "...there was no choice to make - the same road was always before me. So when you speak of my nobility it really wasn't so noble... ." Accompanied by two sheets of blank paper found with this letter.
PROVENANCE From the lost archive of Marilyn Monroe
Winning bid:$43,750 - Estimate: $4,000 - $6,000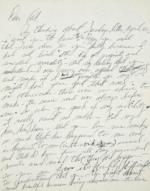 ---
Lot 810: MARILYN MONROE PUBLICITY DOCUMENTS FOR THE PRINCE AND THE SHOWGIRL
Marilyn Monroe's copies of publicity reports for the film "The Sleeping Prince," which was the working title of The Prince and the Showgirl (Warner Bros., 1957). One document is titled "Projected Logistical Report/ Publicity" and contains 45 pages of information. The second is a 14-page document titled "Publicity and Promotion Budget for U.K." Both cover pages list the people cc'd on the documents. Next to Monroe's name is a check mark, indicating that these were her personal copies.
PROVENANCE From the lost archive of Marilyn Monroe
11 by 8 1/2 inches
Winning bid:$640 - Estimate: $100 - $200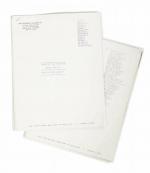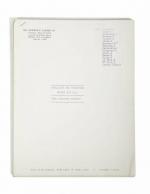 ---
Lot 811: MARILYN MONROE LETTER FROM PAT NEWCOMB
A typed letter to Marilyn Monroe from Pat Newcomb. The letter is cc'd to Milton Greene, undated, typed on Newcomb's stationery. Newcomb asks if Monroe can meet with a journalist who has flown in from London. She also mentions mailing Monroe her swimsuit and asks if she can bring her anything else.
PROVENANCE From the lost archive of Marilyn Monroe
8 1/2 by 5 1/2 inches
Winning bid:$384 - Estimate: $200 - $400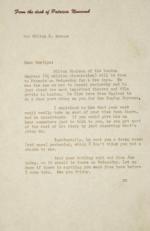 ---
Lot 813: MARILYN MONROE HANDWRITTEN NOTE TO VERA
A Marilyn Monroe handwritten note to "Vera." Written in pencil on a tablet of unlined white paper. The note was presumably never sent. The note reads in part, "...I never had a friend before this - I mean one that was a girl..."
PROVENANCE From the lost archive of Marilyn Monroe
Winning bid:$3,520 - Estimate: $1,000 - $2,000

---
Lot 817: ARTHUR MILLER LETTERS FROM HIS CHILDREN
A group of four letters, two drawings, and one postcard from two of Arthur Miller's children, Bobby and Jane, to their father and Marilyn Monroe and one letter from Jane to their pets. Most addressed "To Daddy," one to "MMM" from Bobby Miller. Those letters that are dated are from 1958 and 1959.
PROVENANCE From the Collection of Lois Banner
and Partial Lot 816, "Julien's Summer Sale," Julien's Auctions, Las Vegas, June 26, 2009
Largest, 9 by 6 inches
Winning bid:$ 128 - Estimate: $200 - $400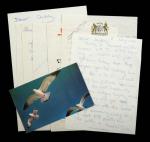 ---
Lot 818: MARILYN MONROE SENT ARTHUR MILLER MANUSCRIPT
An Arthur Miller typed manuscript sent to Marilyn Monroe. The seven-page draft of an article that Miller wrote for LIFE magazine is about his then wife and the series of photographs she took with Richard Avedon posing as five different actresses: Lillian Russell, Marlene Dietrich, Clara Bow, Jean Harlow and Theda Bara. The manuscript contains a number of handwritten corrections. The final article was rewritten and ultimately titled "My Wife Marilyn" and appeared alongside Avedon's photographs in the December 22, 1958, issue of LIFE magazine. Accompanied by original transmittal envelope.
PROVENANCE From the Collection of Lois Banner
11 by 8 1/2 inches
Winning bid:$ 6,250 - Estimate: $5,000 - $7,000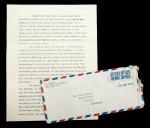 ---
Lot 819: MARILYN MONROE STATEMENT AND WARNER BROTHERS TELEGRAM
A telegram received by Marilyn Monroe from Warner Brothers, dated May 24, 1957. The two-page telegram is in regard to Monroe's former business partner, Milton Greene, receiving a credit on the film The Prince and the Showgirl (Warner Bros., 1957). Accompanied by an undated typed statement by Monroe regarding the situation with Greene, condemning his leadership of Marilyn Monroe Productions and his attempt to receive an Executive Producer credit for this film.
PROVENANCE From the Collection of Lois Banner
Winning bid: $384 - Estimate: $600 - $800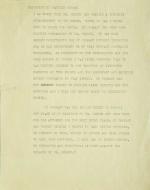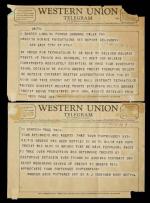 ---
Lot 820: MARILYN MONROE RECEIVED LETTERS
A pair of letters sent to Marilyn Monroe. The first is from Alex North, a neighbor in Connecticut; accompanied by transmittal envelope. The second is from Herb Martin and is written on the back of a copy of a newspaper article that mentions Martin. Both letters express a desire to see Monroe.
PROVENANCE From the lost archive of Marilyn Monroe
10 1/2 by 7 1/4 inches
Winning bid: $75 - Estimate: $100 - $200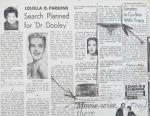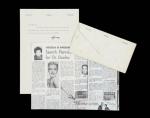 ---
Lot 825: LETTERS BY AND REGARDING MARILYN MONROE'S MOTHER
A group of letters written by and regarding Marilyn Monroe's troubled mother, Gladys Eley (previously Monroe, Baker, and Mortenson). Group includes letters written by Eley while institutionalized at Rockhaven Sanitarium in Verdugo City (Montrose), California, circa late 1950s to early 1960s. Several of the letters are stamped but not postmarked, believed to have been saved from the mail by Inez Melson, who was appointed guardian of Eley. The letters reveal insight into Eley's schizophrenia. The handwritten letters are addressed to The President of the United States, Mother Church – The First Church of Christ Scientist, and a letter that was mailed to Melson from Eley. Also present is a letter from Bernice Miracle, Marilyn's sister, to Melson. Those that are dated are from the early 1960s.
PROVENANCE From the Collection of Lois Banner
and Lot 131, "Property from the Estate of Marilyn Monroe," Julien's Auctions, Los Angeles, June 4, 2005
Sizes vary
Winning bid:$6,400 - Estimate: $3,000 - $5,000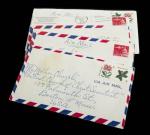 ---
Lot 826: MARILYN MONROE RECEIVED POSTCARDS
Three Marilyn Monroe received postcards. The first, with an image of the Golden Gate Bridge, was sent to Monroe in Idaho in May 1956. Possibly sent by Peter Lawford, initialed indistinctly as "PL" or "RL." The second, sent from "G," is a postcard of La Promenade des Anglais in Nice. Sent to Monroe in May 1961. The card reads in part, "Hope your 'Killer Kut' is still in good shape," indicating that "G" stands for hairstylist George Masters. The third is a card sent in 1956 from Suzanne, who writes, "I hadn't heard from you in 2 weeks so I played hookey."
PROVENANCE From the lost archive of Marilyn Monroe
Largest, 4 by 6 inches
Winning bid:$500 - Estimate: $300 - $500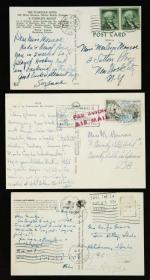 ---
Lot 827: MARILYN MONROE LETTER FROM MAY REIS
A handwritten letter from May Reis to Marilyn Monroe. The letter is written on Renvyle House Hotel stationery, dated May 10, 1961. Reis writes about her stay in Ireland and travels; signed simply "May." Reis was Monroe's personal secretary and friend. Accompanied by original transmittal envelope.
PROVENANCE From the lost archive of Marilyn Monroe
10 1/2 by 8 inches
Winning bid:$1,000 - Estimate: $300 - $500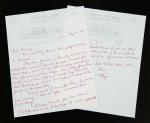 ---
Lot 828: MARILYN MONROE MEDICAL INVOICES
A group of Marilyn Monroe medical invoices that includes invoices from Dr. D. Russell Anderson, Dr. Margaret Herz Hohenberg, dentist Paul Kniss, Dr. Edward J. Simons, and one from the offices of Dr. Myron Prinzmetal and Dr. Rexford Kennamer, among others; seven items total.
PROVENANCE From the lost archive of Marilyn Monroe
11 by 8 1/2 inches
Winning bid:$ 437.50 - Estimate: $400 - $600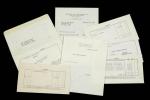 ---
Lot 829: MARILYN MONROE FAN MAIL
A group of more than 75 letters, photographs, religious tracts and postcards sent to Marilyn Monroe by her fans. The letters span from 1956 to 1961. The letters, mailed by Monroe's fans from around the world, offer advice, matchmaking, and get well wishes and make requests.
PROVENANCE From the lost archive of Marilyn Monroe
Largest, 11 by 8 1/2 inches
Winning bid:$4,062.50 - Estimate: $100 - $200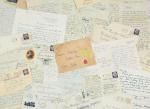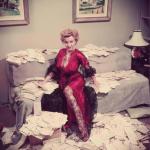 ---
Lot 830: MARILYN MONROE SCRAPBOOK FROM FAN
A scrapbook given to Marilyn Monroe by a dying fan. The 30-page book contains inspirational images and text, both handwritten and pasted in. Most of the entries are religious in nature. Accompanied by a letter from the fan.
PROVENANCE From the lost archive of Marilyn Monroe
9 by 6 inches
Winning bid:$192 - Estimate: $300 - $500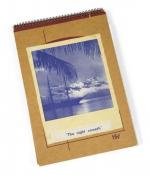 ---
Lot 831: MARILYN MONROE FAN MAIL
A group of more than 100 letters, cards and postcards sent to Marilyn Monroe by her fans. The letters, which span from 1954 to 1962, were mailed from fans around the world, including a card in a mailing tube from Lyle & Scott LTD in Scotland that was signed by approximately 900 employees of the clothing manufacturer.
PROVENANCE From the lost archive of Marilyn Monroe
Sizes vary
Winning bid:$3,200 - Estimate: $100 - $200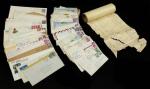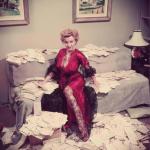 ---
Lot 832: MARILYN MONROE FAN MAIL
A group of approximately 90 letters sent to Marilyn Monroe by her fans. The majority of the letters were sent to Monroe posthumously in the second half of 1962. The letters were mailed from fans around the world.
PROVENANCE From the lost archive of Marilyn Monroe
Largest envelope, 7 by 4 inches
Winning bid:$4,375 - Estimate: $100 - $200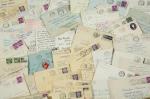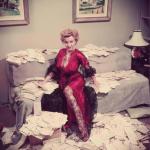 ---
Lot 833: MARILYN MONROE RECEIVED NOTE
A Marilyn Monroe received typed note signed "Norm," believed to be from Norman Rosten. The humorous undated note reads in part, "Thanks for your sweet darlin' wire: it all helped carry me through the valley of the shadow...Did you ever think that some people just gotta stay alive?" Rosten goes on to mention recent reviews.
PROVENANCE From the lost archive of Marilyn Monroe
4 by 6 inches
Winning bid:$ 512 - Estimate: $200 - $400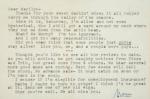 ---
Lot 834: MARILYN MONROE POSTCARD FROM NORMAN ROSTEN
A postcard to "Marilyn Miller" from Norman Rosten sent from Alaska. The image on the front of the card is of a nude Inuit woman in the snow. Signed simply "N," postmarked January 26, 1959. Stamp has been cut away. Rosten wrote Marilyn: An Untold Story in 1973.
PROVENANCE From the Collection of Lois Banner
5 1/2 by 3 1/2 inches
Winning bid:$256 - Estimate: $100 - $200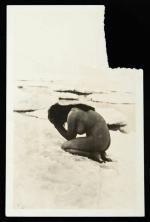 ---
Lot 835: MARILYN MONROE SIGNED CHECK TO HEDDA ROSTEN
A Marilyn Monroe signed check from a Marilyn Monroe Productions Inc. account with Colonial Trust Company in New York City. Numbered 240, dated February 5, 1960, and written to Hedda Rosten in the amount of $65.85. The typed check also details in the upper right corner taxes removed from the gross amount due Rosten of $75.00. Rosten and her husband, Norman, were friends of Monroe's, and Hedda was also employed by Monroe as a private secretary. Endorsed by Hedda Rosten on verso.
3 1/8 by 8 1/2 inches
Winning bid: $5,120 - Estimate: $2,000 - $4,000


---
Lot 941: MARILYN MONROE NEW YORK POST RELATED DOCUMENTS
A Marilyn Monroe received letter from the New York Post and a typescript copy of a New York Post article. The typed signed letter is from New York Post columnist Max Lerner, dated May 10, 1961, and written on New York Post stationery. The typescript is of an article written by New York Post gossip columnist Earl Wilson circa 1961. Titled "Marilyn's not A-Marryin' " and is typed on three pages.
PROVENANCE From the lost archive of Marilyn Monroe
11 by 8 1/2 inches
Winning bid:$192 - Estimate: $200 - $400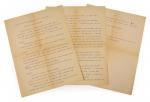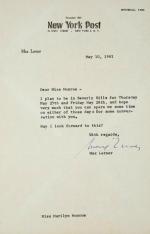 ---
Lot 950: MARILYN MONROE POSTCARDS FROM PAT NEWCOMB
A pair of postcards handwritten to Marilyn Monroe by Pat Newcomb and sent to Monroe's address, 882 North Doheny Drive in Los Angeles. Both cards were mailed in 1961, one sent from New Delhi with an image of the Taj Mahal, the other from Hong Kong with an image of the city. The addressee on both cards is "Marge Stengel."
PROVENANCE From the Collection of Lois Banner
3 1/2 by 5 1/2 inches
Winning bid:$320 - Estimate: $300 - $500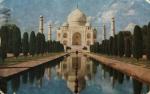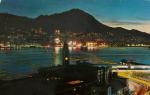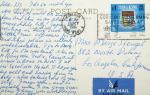 ---
Lot 951: MARILYN MONROE TELEGRAM FROM PRODUCER ANN MARLOWE
A telegram to Marilyn Monroe from producer Ann Marlowe again offering Monroe a part in the teleplay Rain . Monroe appears to have dictated a response to her secretary, who wrote in pencil, "I would only consider it if Lee Strasberg directed it." Dated June 21, 1960.
PROVENANCE From the Collection of Lois Banner
4 1/2 by 6 1/2 inches
Winning bid:$512 - Estimate: $600 - $800

---
Lot 952: MARILYN MONROE LETTERS FROM MCA MANAGEMENT
A group of three letters received by Marilyn Monroe from MCA Management Ltd. The first is dated May 17, 1955, and was sent to Monroe in New York. The second is dated May 3, 1961 and is accompanied by a confidential letter typed on 20th Century Fox stationery addressed to George Chasin regarding a role for Monroe in a film adaptation of the book Zuleika Dobson by Max Beerbohm. The third is from Chasin, dated May 2, 1961, regarding two screenplays delivered via messenger to Monroe's bungalow at the Beverly Hills Hotel, where she was recovering from sinus trouble.
PROVENANCE From the lost archive of Marilyn Monroe
9 by 6 1/4 inches
Winning bid:$192 - Estimate: $800 - $1,200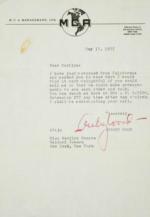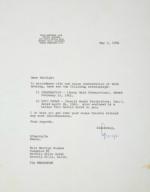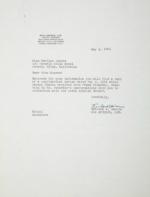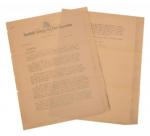 ---
Lot 953: MARILYN MONROE LETTER FROM 20TH CENTURY FOX
A typed, signed letter from 20th Century Fox to Marilyn Monroe Productions. Dated March 4, 1959, the letter directs Monroe to appear at the studio on April 14, 1959, to begin work on "Time and Tide," later re-titled Wild River (20th Century, 1960). Monroe was ultimately replaced by Lee Remick.
PROVENANCE From the Collection of Lois Banner
11 by 8 1/2 inches
Winning bid:$875 - Estimate: $400 - $600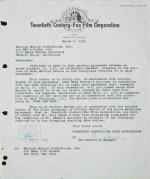 ---
Lot 954: MARILYN MONROE LETTERS REGARDING FILM ROLES
A pair of Marilyn Monroe received letters regarding potential film projects. The first is a three-page typed, signed letter from director Melvin Frank regarding Monroe starring in The Road to Hong Kong (UA, 1962). The undated letter, typed on Beverly Hills Hotel stationery, reads in part, "I wanted to thank you again for reading our script and tell you how curiously frustrated and bumbling I felt on the phone last night… ." Signed "Mel." The second is a two-page handwritten letter from producer Harold Hecht. The letter is in regard to an unproduced film, "Lucy Crown" that Hecht would like Monroe to star in. Accompanied by original envelope.
PROVENANCE From the lost archive of Marilyn Monroe
10 1/2 by 7 1/4 inches
Winning bid: $512 - Estimate: $400 - $600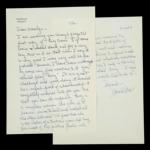 ---
Lot 955: MARILYN MONROE LETTERS FROM INDUSTRY INSIDERS
A group of four letters sent to Marilyn Monroe by members of the entertainment industry. The first is a typed, signed letter from agent Freddie Fields dated May 20, 1961. It references a script that is no longer present. The second is a typed, signed letter from agent Johnny Maschio typed on Showcase Enterprises, Inc stationery and dated April 28, 1961. Maschio asks Monroe to contact him, emphasizing "It is very important." The third letter is a typed signed solicitation from casting director Owen McLean on Twentieth Century-Fox stationery. The fourth is a typed letter, written on Twentieth Century Fox stationery, is dated May 29, 1956 that appears to be signed "Harry." It reads "Marilyn: The post art turned out fine. Thanks for your gracious help."
PROVENANCE From the lost archive of Marilyn Monroe
Largest, 11 by 8 1/2 inches
Winning bid:$640 - Estimate: $400 - $600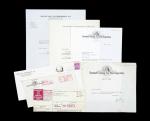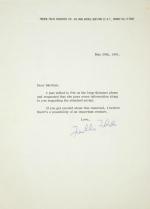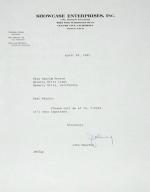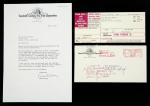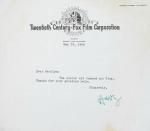 ---
Lot 956: MARILYN MONROE DOCTOR'S NOTES
A pair of handwritten doctor's notes left for Marilyn Monroe. The first is a single double-sided sheet signed indistinctly by a doctor. The message states that the doctor left two prescriptions for Monroe with Dr. Hohenberg and gives directions on how to use the medication. The second is a small single-sided note written in an unknown hand, also about medication and notes about a doctor.
PROVENANCE From the lost archive of Marilyn Monroe
9 by 6 inches
Winning bid:$384 - Estimate: $300 - $500

---
Lot 957: MARILYN MONROE NOTE WRITTEN ON L.A. INSTITUTE FOR PSYCHOANALYSIS NOTE PAPER
A Marilyn Monroe retained note written on a small piece of paper from the Los Angeles Institute for Psychoanalysis. The note refers to a Dr. Walter Greenson. Written in an unknown hand.
PROVENANCE From the lost archive of Marilyn Monroe
5 1/4 by 4 1/4 inches
Winning bid:$437.50 - Estimate: $200 - $400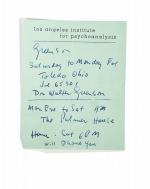 ---
Lot 958: MARILYN MONROE PRESCRIPTION CENTER RECEIPTS AND INVOICE
Marilyn Monroe carbon copy receipts from The Prescription Center in Beverly Hills, California. Both are dated April 22, 1961, but with separate amounts. The second receipt bears Monroe's signature on the carbon. One receipt is primarily for prescriptions, the other for makeup and personal care items. Accompanied by an invoice from The Prescription Center.
PROVENANCE From the lost archive of Marilyn Monroe
6 by 4 inches
Winning bid:$2,240 - Estimate: $400 - $600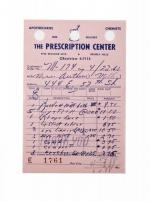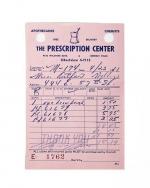 ---
Lot 960: MARILYN MONROE LIST OF MEDICATIONS
A typed sheet of instructions for Marilyn Monroe's medications. The sheet is titled "Marilyn is to take Pills as follows." It is undated and does not name, only describes the size of the medications.
PROVENANCE From the lost archive of Marilyn Monroe
11 by 8 1/2 inches
Winning bid:$768 - Estimate: $500 - $700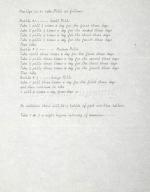 ---
Lot 961: MARILYN MONROE TELEGRAMS FROM DOCTOR AND MILTON GREENE
A pair of telegrams received by Marilyn Monroe. The first is an urgent message from Monroe's doctor to call, May 19, dated 1956. The second is from one-time business partner Milton Greene delivered to Monroe while she was a patient at Cedars of Lebanon Hospital, dated November 12, 1954. Greene writes that he cannot wait to be with Monroe and that he has great news. Accompanied by two Western Union transmittal envelopes.
PROVENANCE From the lost archive of Marilyn Monroe
5 3/4 by 8 inches
Winning bid:$1,024 - Estimate: $400 - $600

---
Lot 962: MARILYN MONROE RECEIVED TELEGRAMS
A group of three telegrams sent by friends and colleagues to Marilyn Monroe. The first is from "May," presumed to be May Reis, that offers Monroe get well wishes. The second is from Harold Mirisch. It reads "As long as we cannot talk to each other on the telephone how about you and I having dinner Monday night love = Harold Mirisch." The third is from Nedda Logan sent to Monroe at the Chateau Marmont on May 17, 1956. Logan raves about Monroe's performance in Bus Stop (20th Century, 1956) which her husband directed.
PROVENANCE From the lost archive of Marilyn Monroe
Largest, 5 3/4 by 8 inches
Winning bid:$768 - Estimate: $300 - $500

---
Lot 963: MARILYN MONROE MEDIA TELEGRAMS
A pair of telegrams regarding Marilyn Monroe. The first was sent to Monroe on November 23, 1954 from the Showmen's Trade Review regarding Monroe being named Female Money Making Star for 1954. The second is a two page telegram from The Daily Mirror in London sent to Pat Newcomb with interview questions for Monroe.
PROVENANCE From the lost archive of Marilyn Monroe
Largest, 5 3/4 by 8 inches
Winning bid:$448 - Estimate: $300 - $500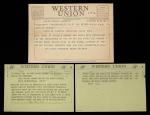 ---
Lot 965: MARILYN MONROE FINANCIAL DOCUMENTS
Marilyn Monroe financial documents relating to loans. A William Morris interoffice memo cover sheet on the first document is dated "2/13/51" with details of expenditures in 1949 and 1950. The second document concerns a $74,000 loan dated May 29, 1962, only three months before Monroe's death. Five pages total.
PROVENANCE From the Collection of Lois Banner
Largest, 11 by 8 1/2 inches
Winning bid:$256 - Estimate: $400 - $600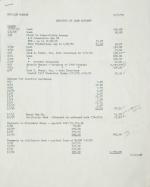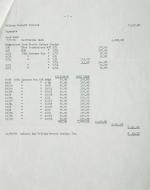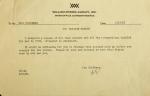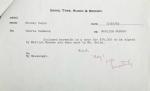 ---
Lot 966: MARILYN MONROE STATEMENT REGARDING GÉRARD PHILIPE
A Marilyn Monroe statement regarding the death of actor Gérard Philipe. Handwritten in an unknown hand on the back of a Beverly Hills Hotel notecard in blue ink. Monroe laments that she never had the opportunity to work with the French actor. Marked in pencil "Statement, Radio 1 – Europe." Philipe died in 1959 just shy of his 37th birthday.
PROVENANCE From the Collection of Lois Banner
3 1/2 by 5 1/2 inches
Winning bid:$437.50 - Estimate: $100 - $200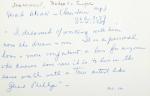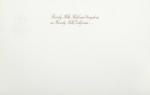 ---
Lot 967: MARILYN MONROE RECEIVED INVITATIONS
A group of three invitations sent to Marilyn Monroe. The first is a card believed to have accompanied flowers sent to Monroe at the Beverly Hills Hotel. The card invites Monroe and Pat (presumably Pat Newcomb) for a quiet evening free of "shop talk." Signed "Minerva (Nelli)." The second, written on Beverly Hills Hotel stationery, reads in part, "I just traveled 6000 miles to see you and find out how you are." It is signed "Henry." The third is written on a Beverly Hills Hotel card inviting Monroe to dine. Signed "Jack Halperin." All are accompanied by unpostmarked transmittal envelopes.
PROVENANCE From the lost archive of Marilyn Monroe
3 1/2 by 5 1/2 inches
Winning bid:$192 - Estimate: $400 - $600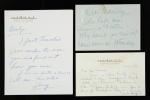 ---
Lot 968: MARILYN MONROE CHECKS, INVOICES, BILLS AND RECEIPTS
A group of Marilyn Monroe invoices, bills and two checks. The group includes a pair of checks from the Colonial Trust Company of New York, the first is blank except for the check number "21," the other is dated April 14, 1956, and has been made out to Dr. C. Russell Anderson but is unsigned, written in an unknown hand; a Jurgensen's Grocery Company invoice from April 1961 and promotional flyer, return envelope and original transmittal envelope; an invoice from Beverly Hills Music Company dated May 1961 for 28 LPs purchased by Monroe, with itemized slip, return envelopes and original transmittal envelope; an invoice from Au Petit Jean restaurant from April 1961, with original transmittal envelope; and insured postage receipts from the United States Post Office from 1956.
PROVENANCE From the lost archive of Marilyn Monroe
Largest, 5 3/4 by 11 inches
Winning bid:$768 - Estimate: $200 - $400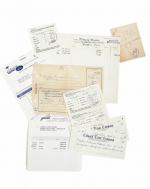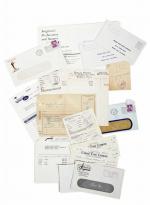 ---
Lot 969: MARILYN MONROE HOTEL TELEPHONE MESSAGES
A group of 20 hotel telephone message slips for Marilyn Monroe. Messages date from May 1 to May 6, 1961, and include messages from George Chasin, Norman Brokaw, José Ferrer, Frank Rosenberg, Henry Rosenfeld, and George Masters, among others. Accompanied by four Beverly Hills Hotel door hangers.
PROVENANCE From the lost archive of Marilyn Monroe
3 1/2 by 5 1/2 inches
Winning bid:$640 - Estimate: $400 - $600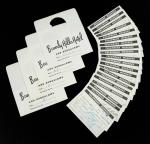 ---
Lot 970: MARILYN MONROE HOTEL TELEPHONE MESSAGES
A group of 20 hotel telephone message slips for Marilyn Monroe. Messages date from May 8 to May 15, 1961, and include messages from George Chasin, Jay Kanter, Mr. Gillerof (presumed to be Sydney Guilaroff), Henry Rosenfeld, Sidney Skolsky, and Julie [sic] Styne, among others. Accompanied by four Beverly Hills Hotel door hangers.
PROVENANCE From the lost archive of Marilyn Monroe
3 1/2 by 5 1/2 inches
Winning bid:$896 - Estimate: $400 - $600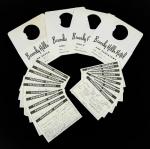 ---
Lot 971: MARILYN MONROE HOTEL TELEPHONE MESSAGES
A group of 20 hotel telephone message slips for Marilyn Monroe. Messages date from May 8 to May 15, 1961, and include messages from George Chasin, Jay Kanter, Mr. Gillerof (presumed to be Sydney Guilaroff), Henry Rosenfeld, Sidney Skolsky, and Julie [sic] Styne, among others. Accompanied by four Beverly Hills Hotel door hangers.
PROVENANCE From the lost archive of Marilyn Monroe
3 1/2 by 5 1/2 inches
Winning bid:$896 - Estimate: $400 - $600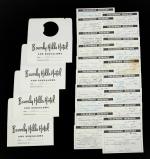 ---
Lot 972: MARILYN MONROE HOTEL TELEPHONE MESSAGES
A group of 20 hotel telephone message slips for Marilyn Monroe. Messages date from May 15 to May 20, 1961, and include messages from George Chasin, Harold Mirisch, Sidney Cassipell, Melvin Frank,and Rupert Allan among others. Accompanied by three Beverly Hills Hotel door hangers.
PROVENANCE From the lost archive of Marilyn Monroe
3 1/2 by 5 1/2 inches
Winning bid:$1,024 - Estimate: $400 - $600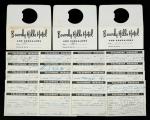 ---
Lot 973: MARILYN MONROE HOTEL TELEPHONE MESSAGES
A group of 20 hotel telephone message slips for Marilyn Monroe. Messages date from May 21 to June 1, 1961, and include messages from Agnes Flanagan, Donald Barry, Ben Gary, Minna Wallis, Ernie Kovak [sic], Ben Platt Jr. and Clifton Webb, among others. Accompanied by three Beverly Hills Hotel door hangers.
PROVENANCE From the lost archive of Marilyn Monroe
3 1/2 by 5 1/2 inches
Winning bid:$768 - Estimate: $400 - $600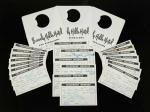 ---
Lot 974: MARILYN MONROE HOTEL TELEPHONE MESSAGES
A group of 20 hotel telephone message slips for Marilyn Monroe. Messages date from June 1 to June 12, 1961, and include messages from Ted Jordan, Dr. Krohn, Harrison Carroll, George Chasin, Clifton Webb and Mr. Guilaroff (presumed to be Sydney Guilaroff), among others. Accompanied by three Beverly Hills Hotel door hangers.
PROVENANCE From the lost archive of Marilyn Monroe
3 1/2 by 5 1/2 inches
Winning bid:$768 - Estimate: $400 - $600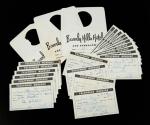 ---
Lot 975: MARILYN MONROE GROUP OF HOTEL MESSAGES
A group of 17 hotel telephone and package delivery message slips for Marilyn Monroe. Messages date from May to June 1961 and include messages from Norman Brokaw, Richard Conte, George Chasin, Bill Penzer, Miss Wallace (believed to refer to Minna Wallis), Ted Jordan and Harold Mirisch, among others. Thirteen of the messages are accompanied by or still affixed to Beverly Hills Hotel door hangers.
PROVENANCE From the lost archive of Marilyn Monroe
Winning bid: $640 - Estimate: $400 - $600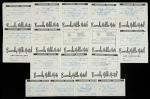 ---
Lot 976: MARILYN MONROE GROUP OF NOTES, MESSAGES AND HANDWRITTEN PROSE
A Beverly Hills Hotel note pad with a notation on the top page together with more than 30 loose pages from a similar note pad. The pages contain phone messages, including ones from George Chasin, Glenn Ford, Frank Sinatra, Josh Logan and Sandy Meisner; telephone numbers; notations; appointment reminders; and a single sheet with handwritten prose that has been crossed out but appears to be in Monroe's hand. It reads, "All day long he stayed/ with me; and one sailed in perfect calmness… ."
PROVENANCE From the lost archive of Marilyn Monroe
5 1/2 by 4 inches
Winning bid:$14,080 - Estimate: $600 - $800

---
Lot 977: MARILYN MONROE FINANCIAL DOCUMENTS
A folder of Marilyn Monroe's financial documents relating to loans from City National Bank in Beverly Hills, California. The documents date from 1961 to 1962 and include file copies of typed letters from Monroe's lawyer Milton Rudin and of letters sent from Monroe's secretary as well as deposit receipts. Correspondence discusses transfers, deposits and financial arrangements made on behalf of Monroe. Folder has a typed label that reads "MARILYN MONROE 1961-1962/ CITY NATIONAL BANK OF BEVERLY HILLS."
PROVENANCE From the Collection of Lois Banner
Largest, 11 by 8 1/2 inches
Winning bid:$1,152 - Estimate: $400 - $600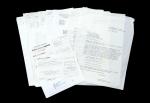 ---
Lot 978: MARILYN MONROE CHASEN'S RESTAURANT DOCUMENTS
A group of Marilyn Monroe documents relating to Chasen's restaurant. The first is an invitation dated May 3, 1961, with a handwritten note that reads "Chasin," which could refer to Monroe's agent or that it came from him. Found with: Chasen's restaurant invoice and credit form from May 1962; a Chasen's card with Monroe's typed name; and a telegram invitation for an event with French director Christian–Jacque.
PROVENANCE From the lost archive of Marilyn Monroe
Largest, 8 1/2 by 4 1/2 inches
Winning bid:$448 - Estimate: $100 - $200
---
Lot 979: MARILYN MONROE CARD FROM DELOS SMITH JR.
A handwritten card from Delos V. Smith Jr. to Marilyn Monroe. The card, with an image of a Native American man in front of a tipi, reads in full, "New Teepee?/ Enjoy Heapee!/ Little Peepee," with original transmittal envelope postmarked April 1961. Envelope has additional writing and post office notations. Together with two envelopes addressed to Monroe from Smith.
PROVENANCE From the lost archive of Marilyn Monroe
3 by 5 inches
Winning bid:$256 - Estimate: $300 - $500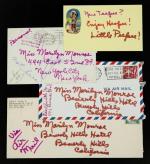 ---
Lot 984: MARILYN MONROE REAL ESTATE DOCUMENT
A Marilyn Monroe signed, typed purchase offer for Monroe's Los Angeles home on Helena Drive. This is the only home Monroe ever purchased. The document dated January 9, 1962, and contains a purchase price of $52,500. Monroe would die just eight months later.
15 by 9 1/4 inches
Winning bid:$ 17,500 - Estimate: $7,000 - $9,000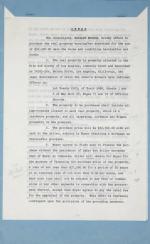 ---
Lot 986: MARILYN MONROE RECEIPTS
A pair of receipts from the Mart on Santa Monica Boulevard. One is dated July 31, 1962, for the purchase of a tapestry; the second, undated, is for the purchase of a table. Both are marked paid on August 1, 1962. Accompanied by a business card from the Mart. Monroe seems to have been actively decorating the house she had purchased only a few months earlier. Five days after visiting the Mart, Monroe passed away.
Each, 6 by 3 1/2 inches
Winning bid:$1,625 - Estimate: $1,300 - $1,600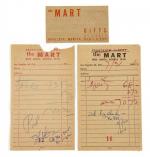 ---
Lot 987: MARILYN MONROE AUTO INSURANCE DOCUMENT
A Marilyn Monroe automobile insurance document with effective date March 23, 1962, issued by Fireman's Fund Insurance Company through Ebenstein and Company. The endorsement portion of the document states that Monroe is excluded as a driver under this policy. Five pages total.
PROVENANCE From the Collection of Lois Banner
12 1/2 by 8 1/2 inches
Winning bid: $1,600 - Estimate: $800 - $1,200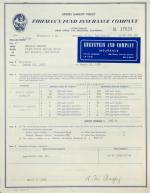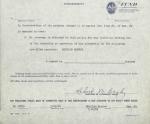 ---
Lot 989: MARILYN MONROE FUNERAL CARD
An original card from the funeral of Marilyn Monroe on Wednesday, August 8, 1962, at the Westwood Village Mortuary in Los Angeles. The front of the card bears an image of the Bok Singing Tower. The inside reads in part, "In Memory of/ Marilyn Monroe/ Born June 1st, 1926/ Passed Away/ August 5th, 1962," with the details of her funeral service. Facing page is printed with Psalm 23. Accompanied by a photocopy of an information packet about the services for Monroe that includes the eulogy given by Lee Strasberg, a list of invited guests, and a letter to those not invited to the service.
5 1/2 by 3 1/4 inches
Winning bid: $2,560 - Estimate: $1,000 - $2,000

25 février 2014
Observez bien cette photographie prise le 5 août 1962, soit le lendemain de la mort de Marilyn Monroe, par le photographe Gene Anthony qui va photographier pratiquement toutes les pièces de la maison de Marilyn au Fifth Helena Drive, dans le quartier de Brentwood de Los Angeles, où Marilyn trouva la mort dans son lit.
Observe this photograph taken on August 5, 1962, the day after the death of Marilyn Monroe, by the photographer Gene Anthony who will photograph every room of the house of Marilyn at Fifth Helena Drive, at Brentwood, in Los Angeles, where Marilyn died in her bed.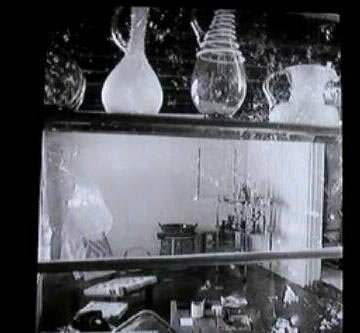 Il s'agit ici de la pièce appelée le "solarium" qui est en fait une pièce donnant sur le jardin, avec une grande baie vitrée laissant passer les rayons du soleil. Il est étrange de constater à gauche de la photo, une forme, peut être formée par les ombres, mais qui laisse fortement penser à Marilyn, qui se tiendrait debout, contre le mur. S'agit-il d'une photograhie truquée, obtenue d'un habile montage de superposition avec une photo de Marilyn, mais dans ce cas, quelle photographie de Marilyn a été utilisée ? Ou serait-ce le fantôme de Marilyn ?
This is the room called the "Sun Room" which is a room overlooking on the garden, with a large window letting the sun's rays. It is strange to see on the the left of the photo, a form, could be shaped by shadows, but strongly suggests Marilyn, who would stand against the wall. Is it a fake photograhy obtained with a clever montage overlay with a picture of Marilyn, but in this case, what Marilyn's photography was used ? Or is it the ghost of Marilyn?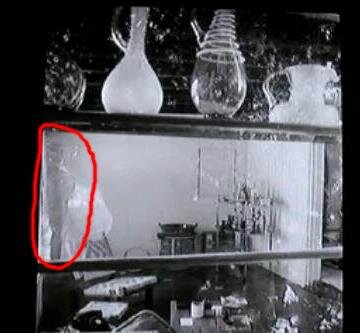 Et vous, que voyez-vous ? Qu'en pensez-vous ?
Your opinion: What do you see ? What do you think ?
21 février 2014
Journée du dimanche 5 août 1962, au lendemain du décès de Marilyn Monroe.
Day of Sunday, August, 5, 1962, the day after the death of Marilyn Monroe.
---
> à 4h25: Le Dr Hyman Engelberg (docteur généraliste de Marilyn) téléphone à la police (the West Los Angeles Police Station) pour dire que "Marilyn Monroe est morte. Elle s'est suicidée. Je suis chez elle."
at 4.25 am: Dr. Hyman Engelberg (Marilyn's doctor) calls the police (the West Los Angeles Police Station) to say "Marilyn Monroe died. She committed suicide. I'm at her home."
---
> à 4h30: les employés de l'agence de publicité d'Arthur Jacobs sont prévenus de la mort de Marilyn et décident de se retrouver à sa maison au Fifth Helena Drive. Michael Selsman se souvient: "C'était la panique, bien sûr. Les événements étaient déjà hors de contrôle, et là, elle était morte, la presse n'était pas contrainte de cacher ce qu'ils savaient, sauf, bien sûr, pour les choses sur Kennedy, qui sont apparues plus tard. Je repoussais les médias en disant que nous ne savions pas quelle était la cause de la mort, parce que nous ne le savions pas."
at 4.30 am: the employees of the advertising agency of Arthur Jacobs are notified of the death of Marilyn and decided to go to her home at Fifith Helena Drive. Michael Selsman remembers: "It was panic of course. Events were already out of control, and now she was dead the press didn't fell constrained to hide what they knew -except, of course, for the Kennedy stuff, which came later. I fended off the media by saying we didn't know what the cause of death was, because we didn't."
---
> à 4h40: Le sergent Jack Clemmons est le premier policier à arriver au domicile de Marilyn; il découvre Eunice Murray (la gouvernante) en train de faire le ménage, nettoyant la maison et mettant une lessive dans la machine à laver, avec d'autres linges propres pliés à côté, et les Dr Greenson et Engelberg dans la chambre avec le corps de Marilyn gisant dans son lit à plat ventre sous les draps: "Son corps avait été bougé. Marilyn était allongée sur le ventre dans ce que j'appelle la 'position du soldat'. Son visage était appuyé contre un oreiller, ses bras étaient sur les côtés, le bras droit légèrement plié, et ses jambes étaient parfaitement alignées, comme si elle prenait la pose pour des photos. J'avais l'impression d'arriver sur une scène de crime. J'étais déjà intervenu sur des scènes de suicides par barbituriques, et avant de mourir, les victimes font des convulsions, vomissent et leurs corps sont en distorsions. (...) Les boîtes de pillules posés sur la tablette avaient été clairement disposées en bon ordre et le corps délibérément repositionné. Tout semblait trop rangé."
at 4.40 am: Sergeant Jack Clemmons was the first police officer to arrive at the Marilyn' home, he discovers Eunice Murray (the housekeeper) doing housework, cleaning the house and putting a laundry in the washing machine, with other clean cloths folded side, and Dr. Greenson and Engelberg in the bedroom with Marilyn's body lying in bed face down under the sheets, "Her body seemed to have been moved. Marilyn was lying face down in what I call the soldier's position. Her face was in a pillow, her arms were by her side, her right arm was slightly bent, and her legs were stretched out perfectly straight, as if she were posing for pictures. It was the most obviously staged death scene I have ever seen. I had already seen scenes of suicides by barbiturates, and before dying, victims suffer convulsions and vomiting in a somewhat contorted position.. (...) The pill bottles on her bedside table had been arranged in neat order and the body deliberately positioned. It all looked too tidy".
> Chambre de Marilyn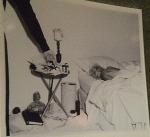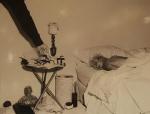 photographies de Dan Tompkins >>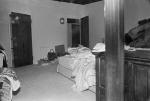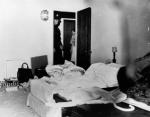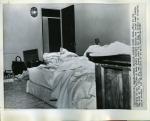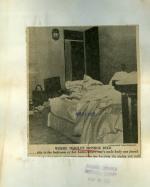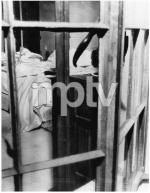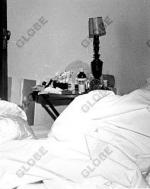 > Les boîtes de pillules sur la table de nuit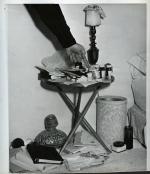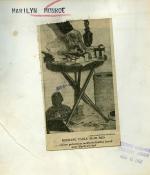 - photographies de Barry Feinstein >>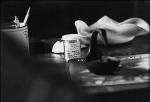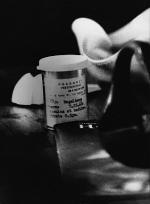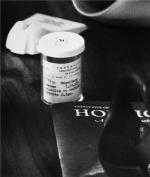 > Le fil du téléphone passant sour la porte de la chambre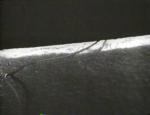 ---
Arrivée de l'inspecteur Robert E. Byron, qui recueille les déclarations du Dr Greenson, du Dr Engelberg et de Eunice Murray. Il consigne dans son rapport officiel: "L'opinion de l'officier de police est que Mrs Murray était aussi vague et évasive que possible dans ses réponses aux questions concernant les activités de Miss Monroe avant sa mort."
Arrival of Inspector Robert E. Byron, whoh collects reports of Dr. Greenson, Dr. Engelberg and Eunice Murray. He writes in his official report: "The opinion of the police officer is that Mrs. Murray was vague and evasive as possible in her answers to questions about the activities of Miss Monroe before her death."
---
> Vers 5 h, le journaliste Joe Ramirez (qui travaillait pour la petite agence "City News") reçoit un appel lui annoncant le décès de Marilyn; mais l'information arrive trop tard pour paraître dans les journaux du jour.
> William "Bill" Woodfield (photographe) et Joe Hyams (correspondant au "New York Herald Tribune") se rendent ensemble chez Marilyn sitôt qu'ils apprennent la nouvelle.
Tout comme James Bacon (chroniqueur d'"Associated Press") qui racontera: "Je recourus à une vieille ruse; je me suis présenté devant un flic en prétendant que le bureau du coroner m'avait dépêché sur place. Je suis entré dans la maison mais ne suis pas resté longtemps, juste le temps pour la voir gisant sur son lit. Je remarquai que ses ongles étaient négligés."
Around 5 am, the journalist Joe Ramirez (who worked for the small agency "City News") receives a call announcing the death of Marilyn, but the information comes too late to appear in daily newspapers.
> William "Bill" Woodfield (photographer) and Joe Hyams (corresponding to the "New York Herald Tribune") go together at Marilyns soon as they hear the news.
Just as James Bacon (columnist of "Associated Press") that will tells: "I resorted to an old trick, I introduced myself to a cop claiming that the coroner's office had sent me there. I went into the home but did not stay long, just long enough to see lying her on bed. I noticed that his nails were overlooked."
Au Fifth Helena Drive, chez Marilyn, une foule de personnes se constitue peu à peu, s'agglutinant aux abords de la maison: des journalistes reporters de la télévision, de la radio, de la presse, des paparazzis, des camions et voitures obstruent la rue.
De nombreuses photographies sont prises autour de la maison: devant le patio, la chambre à travers la fenêtre, mais aussi le jardin, où l'on y voit deux animaux en peluche dans l'herbe devant la piscine; Marilyn avait reçu la veille (le 4 août), par colis, un tigre en peluche, dont on ne connait pas le destinataire.
At Fifth Helena Drive, at Marilyn's home, a crowd of people is gradually agglutinating near the house: journalists, reporters from television, radio, press, paparazzi, trucks and cars clog the street.
Many photographs are taken around the house: front patio, the bedroom through the window, but also the garden, where we see two stuffed animals in the grass in front of the pool; Marilyn had received the day before (August 4) per package, a stuffed tiger, which we don't know the recipient.
> Devant le portail de la maison de Marilyn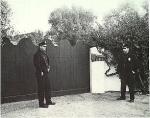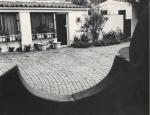 > Devant la maison


- photographies de Lawrence Schiller >>

> Dans le jardin, la piscine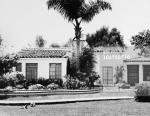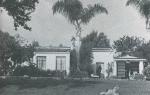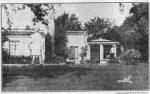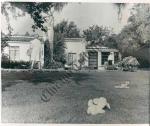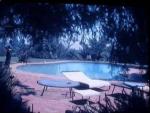 - photographie de Dan Tompkins >>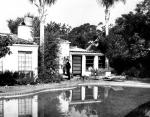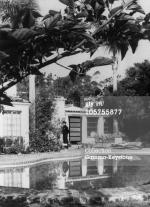 - photographie de Barry Feinstein >>

> La fenêtre de la chambre de Marilyn
dont le carreau a été cassé par le Dr. Engelberg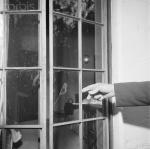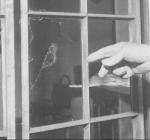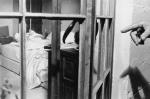 - photographies de Gene Anthony >>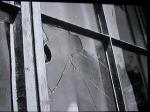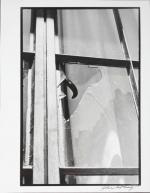 ---
> Vers 5h10: Jack Clemmons est remplacé par un officier de police d'un grade supérieur (le chef de la police William Parker) pour mener l'enquête et ainsi, soumettre au silence Clemmons qui avait relevé plusieurs faits incohérents (Murray lui avait informé qu'elle avait découvert le corps à minuit, alors qu'elle affirmera par la suite avoir découvert le corps à 3h; d'après Clemmons, le décès devait remontait à environ 8 heures). Clemmons va ensuite appeler son collègue Jim Dougherty, le premier mari de Marilyn, pour l'informer du décès de celle-ci.
Around 5.10 am: Jack Clemmons is replaced by a police officer of higher rank (the Chief policer William Parker) to investigate and thus submit to silence Clemmons who had identified several inconsistent facts (Murray had informed him she had discovered the body at midnight, while she will affirm after to have discovered the body at 3 am; for Clemmons, the death had occurred some 8 hours before). Clemmons will then call his colleague Jim Dougherty, the first husband of Marilyn, informing him of the Marilyn's death.
Arrivée de l'officier Don Marshall qui fouille la maison à la recherche d'un message attestant le suicide. Il interroge les plus proches voisins de Marilyn, Mr et Mrs Abe Landeau, qui déclarèrent n'avoir rien entendu de suspect pendant la nuit.
Arrival of the officer Don Marshall who search in the house a message stating suicide. He asks the nearest neighbors of Marilyn, Mr. and Mrs. Abe Landeau, who declared to have heard nothing suspicious during the night.
---
> L'envoyé du coroner, Guy Hockett constate que le décès "remonte à plusieurs heures. Elle était raide et il fallut près de 5 minutes pour la redresser. (...) Elle gisait, assez droite, dans une position semi-foetale. Ses cheveux, desséchés, étaient en très mauvais état à cause de tous ces traitements. Elle n'était pas très belle à voir, au point qu'on avait du mal à croire que c'était bien elle. On aurait dit une pauvre femme ordinaire qui venait de mourir. Pas de maquillage, les cheveux négligés sans mise en plis, un corps fatigué. Nous eûmes tous la même impression, à des degrés divers."
The representative of the coroner Guy Hocknett notes that the death "goes back several hours. She was stiff and it tooks about 5 minutes to recover her. (...) She lays quite right in a semi-fetal position. Her hair, dried, were in very poor condition because of all these treatments. She was not very nice to see, to the point that it was hard to believe it was really her. She seemed as a poor ordinary woman who had just died. No makeup, hair styling neglected, a tired body. We had all the same impression, to varying degrees."
---
> Vers 5h30: Patricia Newcomb arrive à la maison de Marilyn (elle racontera avoir été prévenue par téléphone à 4 h par Milton Rudin, l'avocat de Marilyn), provoquant une scène, en hurlant aux photographes: "Allez-y, mitraillez, vautours ! ... Espèces de buveurs de sang ! Vampires ! Ne pouvez-vous même pas la laisser mourir en paix ?"; Eunice Murray raconte que lorsque Pat Newcomb est arrivée, "il y avait tant de gens que personne ne l'a remarquée." Pat Newcomb se souvient que "il y avait plus de cinq personnes dans la maison" quand elle y est entrée; elle dit aussi ne pas avoir vu le corps de Marilyn. Elle restera quasiment tout le temps au téléphone, traitant des appels téléphoniques des médias du monde entier; elle racontera: "J'ai parlé à plus de 600 journalistes ce dimanche là. C'était mon travail de faire ce que je pouvais pour Marilyn."
Pat Newcomb était "hystérique" comme le dira Eunice Murray: "Même après que la police décida de fermer la maison, elle refusait toujours de partir. Il a fallu qu'on la fasse sortir."
Around 5.30 am: Patricia Newcomb arrives at Marilyn's home (she will tell to have been prevented by phone at 4 am by Milton Rudin, the Marilyn's lawyer), screaming to photographers: "Go ahead, shoot pictures, vultures ! ... Bloodthirsty Vampires ! Can't you even let her die in peace ?" Eunice Murray says that when Pat Newcomb arrived, "there were so many people that nobody noticed her." Pat Newcomb remembers that "there was more than five people in the house" when she comes in, she also says to don't have seen the Marilyn's body. She will stays almost the time on the phone, dealing with telephone calls from media around the world; she will tell later: "I spoke to over 600 journalists that Sunday. It was my job to do what I could for Marilyn."
Pat Newcomb was "hysterical" as Eunice Murray will tell: "Even after the police decided to close the house, she still refused to go. We had to make exit her. "
---
> Quand Allan Whitey Snyder, le maquilleur de Marilyn qui, dès qu'il apprend la triste nouvelle, se précipite chez Marilyn, il se fait renvoyer par un policier qui lui refuse l'accès à la maison. Il racontera "qu'il fallait que je voie de mes yeux ce qui était vraiment arrivé." Quand il remonte dans sa voiture et entend à la radio que "Marilyn est morte d'une overdose de barbituriques qu'elle s'est administrée", Snyder ne parvient pas à croire au suicide.
When Allan Whitey Snyder, Marilyn's makeup artist, who, when he learns the sad news, rushed to Marilyn's home, he gets fired by a policeman who refuses him the access to the house. He will tell "that I had set my eyes what really happened." When he goes back to his car and heard on the radio that "Marilyn died of an overdose of barbiturates that she administered herself" Snyder can not believe in suicide.
> Joe DiMaggio, qui est à San Francisco, apprend la nouvelle très tôt le matin. Il se rend immédiatement à Los Angeles, contacte son fils Joe Jr. qui se trouve au camp Pendleton, et se réfugie avec deux de ses amis dans la suite 1035 du Miramar Hotel. Il refuse de faire la moindre déclaration à la presse et reste enfermé dans sa chambre d'hôtel. Son ami Harry Hall racontera que Joe pleurait sans consulter les nombreux télégrammes reçus: "Il considérait Bobby Kennedy comme responsable de sa mort."
Personne ne réclame le corps de Marilyn et le coroner ne peut délivrer le corps qu'avec l'autorisation d'un membre de la famille: sa mère en est incapable, et sa demie-soeur Berniece, contactée par télégramme, donne sa permission à Joe DiMaggio de s'occuper des funérailles.
Joe DiMaggio, who is in San Francisco, heards the news early in the morning. He immediately goes to Los Angeles, contacts his son Joe Jr. who is at Camp Pendleton, and stays with two of his friends in the suite 1035 of the Miramar Hotel. He refuses to make any statement to the press and remains locked in his hotel room. His friend Harry Hall tells that Joe was crying without consulting the many telegrams he received: "He considered Bobby Kennedy as responsible for her death."
Nobody claims the body of Marilyn and the coroner may not issue a body with the authority of a member of the family: her mother is unable to act, and her half-sister Berniece, contacted by telegram, gives permission to Joe DiMaggio to arrange the funeral.
> Peter Lawford est chez lui à L.A. Il est en état de choc, hagard, en larmes, terrassé, répétant sans cesse qu'il était la dernière personne à avoir parlé à Marilyn (au téléphone). Sa mère, Lady May, surnommée "Lady L." le contacte par téléphone quand elle apprend la nouvelle, et elle reproche à son fils de ne pas être allé chez Marilyn, quand cette dernière appela Peter. Puis quand Rupert Allan téléphone à Lawford, il a au bout du fil un homme hors de lui, furieux, aux propos incompréhensibles, entrecoupés de sanglots.
Peter Lawford is at his home L.A. He is in shock, distraught, in tears, overwhelmed, constantly repeating that he was the last person to have spoken to Marilyn (on the phone). His mother, Lady May, named "Lady L." calls him when she heards the news, and she blames her son to don't have gone to Marilyn's home, when she called Peter. Then, when Rupert Allan phone Lawford, he has on the phone a man out of him, furious, with incomprehensible words, interspersed with sobs.

> Dans la propriété des Kennedy sur la côte Est où la famille est réunie autour de la piscine, la nouvelle de la mort de Marilyn passe à la radio: ce fut le silence total. Pat Kennedy Lawford s'effondre en larmes.
In the property of the Kennedys on the East Coast where the family gathered around the pool, the news of the death of Marilyn is broadcoast on the radio: it was a full silence. Pat Kennedy Lawford collapses in tears.

> A peine à 6 km de chez Marilyn, Jayne Mansfield apprend la nouvelle chez elle dans sa maison du Pink Palace; elle devient hystérique et pleure beaucoup, serrant son assistant Ray Strait: "Je suis peut être la prochaine sur la liste." (Jayne était aussi la maîtresse des frères Kennedy).
At Just 6 km from Marilyn's home, Jayne Mansfield heards the news at her Pink Palace home; she becomes hysterical and crying a lot, shaking his assistant Ray Strait: "I may be next on the list." (Jayne was also the mistress of the Kennedy brothers).
---
> à 7h30: Les hommes du coroner, accompagnés de Guy Hockett (propriétaire du Westwood Memorial Park Cemetery), emportent le corps de Marilyn, dissimulé sous une couverture bleue ordinaire, sur un chariot, et le chargent à bord d'un vieux break, qu'ils conduisent au dépôt mortuaire de Westwood Village, où sa dépouille reste quelques heures dans un réduit encombré de brosses et de bocaux où le photographe Bud Gray du "Herald Examiner" fait un cliché de sa dépouille enveloppée.
At 7.30 am: Coroner's men, accompanied by Guy Hockett (owner of Westwood Memorial Park Cemetery) outweigh Marilyn's body, hidden under an ordinary blue blanket on a cart, and charge her on an old break that they drive to the mortuary Westwood Village, where she remains few hours in a small room crowded by brushes and jars.
> Départ du corps de Marilyn de sa maison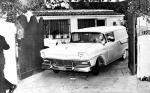 > Arrivée du corps de Marilyn à Westwood Village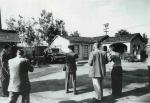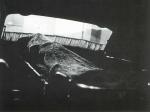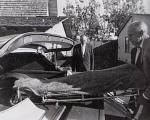 - photographies de Lawrence Schiller >>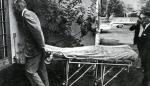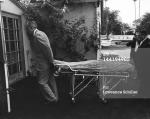 > Au cimetière de Westwood, tombe de Grace Goddard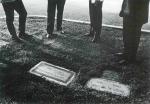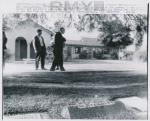 ---
> Marilyn est ensuite transportée dans la case 33 de la County Morgue, au palais de justice de Los Angeles. Son numéro de dossier du coroner est le 81128.
Un photographe parvient à s'introduire dans la morgue: Leigh Wiener, qui enverra ses photographies au magazine Life, parvient à prendre de nombreux clichés en échange de bouteilles de whisky offertes aux employés: un employé ouvre la porte en acier inoxydable et tire l'étagère coulissante où repose la dépouille de Marilyn. Wiener la mitraille, couverte et découverte (il aurait pris 6 clichés de Marilyn morte).
Marilyn is then transported in box 33 of the County Morgue of Los Angeles. Her coroner file number is 81128.
Two photographers manage to get into the mortuary: Bud Gray of "Herald Examiner" takes a snapshot of his body wrapped; and Leigh Wiener, who will send his photographs to "Life" magazine, manages to take many pictures in exchange for whiskey bottles offered to employees: an employee opens the stainless steel door and pulls the sliding shelf where the body of Marilyn remains. Wiener shoots pictures of Marilyn with covered and uncovered (he would take 6 shots of Marilyn dead).
> Départ du corps de Marilyn de Westwood Village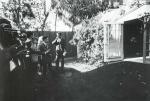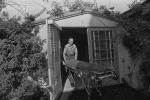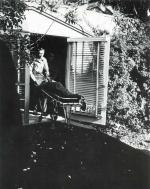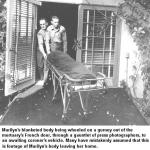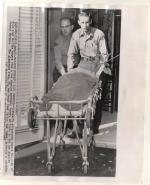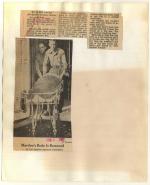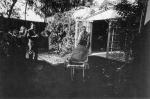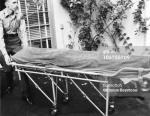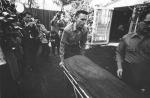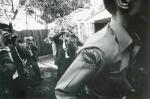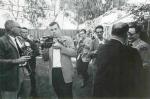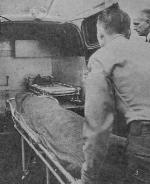 > County Morgue de L.A., le casier 33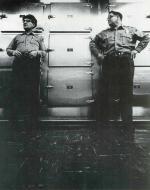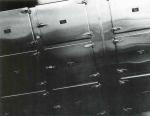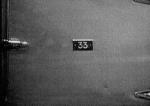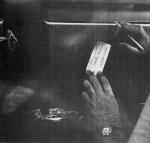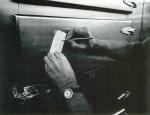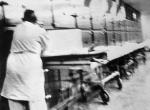 - photographies de Leigh Wiener >>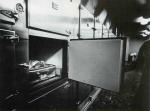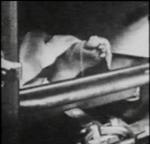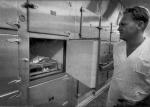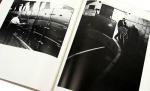 ---
> à 10h30: Début de l'autopsie, dans une salle sans fenêtres des sous-sols du palais de justice de L.A., sur la table 1, équipée d'un système d'arrivée d'eau et d'évacuation, et d'une balance. Le médecin légiste est Thomas Noguchi, assisté de Eddy Day, en présence de John Miner, observateur du District Attorney.
At 10.30 am: Beginning of the autopsy, in a windowless room of the County Morgue of L.A., on the table 1, equipped with a water inlet and exhausted system, and a balance. The medical examiner is Thomas Noguchi, assisted by Eddy Day, in the presence of John Miner, observer of District Attorney.
(> Lire le rapport d'autopsie < read the autopsy report)
> Avant l'autopsie: Photo post-mortem 1
(Avertissement: image choquante de Marilyn morte)
La photographie post-mortem du dossier de police montre Marilyn avec un visage flasque, enflé, les cheveux plats et raides mais précisons que les muscles de son visage ont été sectionnés pendant l'ablation du cerveau et qu'après l'autopsie, sa dépouille a été lavée à grandes eaux.
The post-mortem photograph of the police report shows Marilyn with a flange face, swollen, flat and straight hair but let's specify that the muscles of her face were severed during removal of the brain and after the autopsy, her body was washed with plenty of water.
> Après l'autopsie: Photo post-mortem 2
(Avertissement: image choquante de Marilyn morte)
> Retour du corps à Westwood Village après l'autopsie

- photographies de Bud Gray >>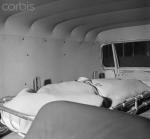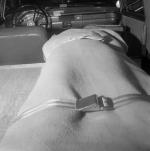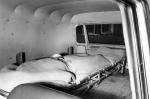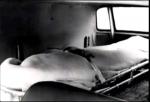 - Guy Hockett conduit la voiture >>

---
> Vers 11h: premier rapport de police établi (complété ensuite le lendemain).
Around 11 am: the first police report is established (then completed the next day).
(> Lire le rapport de police < read the police report)
---
> à 11h, Ralph Greenson et Milton Rudin font monter Pat Newcomb dans la voiture d'Eunice Murray; les reporters se précipitent devant la voiture dans la petite impasse et un journaliste de NBC News demande à Pat comment elle se sent, ce à quoi, elle lui répond, en larmes: "Si votre meilleur ami venait de se tuer, qu'éprouveriez-vous ? que feriez-vous ?".
A ce moment là, la maison était remplie de monde: les policiers, Arthur Jacobs, trois gardes du service de sécurité de la Fox envoyés par Peter Levathes, le technicien du General Telephone (qui coupera les lignes le jour même), les journalistes James Bacon et James A. Hudson de United Press International, mais aussi quatre hommes en noir (dont certains pensent qu'il pourrait s'agir d'agents du FBI ou de la CIA).
At 11 am, Ralph Greenson and Milton Rudin drive up Pat Newcomb in Eunice Murray's car; reporters rushed to the car and an NBC News reporter asks to Pat how she feels, and she replied in tears: "If your best friend just came to kill, how would you feel ? What would you do ?".
At that time, the house was full of people: policemen, Arthur Jacobs, three guards of the security service of the Fox sent by Peter Levathes, the General Telephone technician (who cut the lines the same day), journalists as James Bacon and James A. Hudson of United Press International, but also four men in black (some people think it might be men from FBI or CIA).
> On emmène Maf, le chien de Marilyn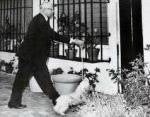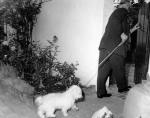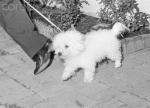 - photographie de Dan Tompkins >>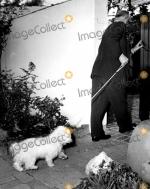 - Milton Rudin (à gauche) >>

> Eunice Murray et son gendre Norman Jefferies
- photographies de Dan Tompkins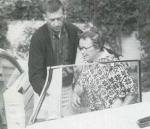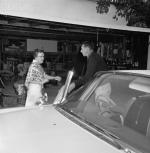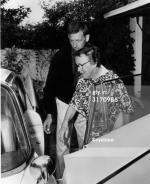 > Départ de Patricia Newcomb
- photographies de Dan Tompkins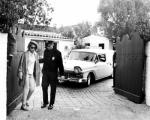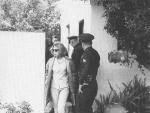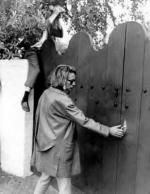 - Pat avec Norman Jefferies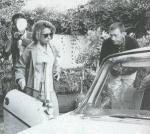 - Un journaliste interpelle Pat

---
> peu avant 12h00: Hazel Washington (femme de chambre de Marilyn) et son mari Rocky (policier de Los Angeles) arrivent à la maison pour récupérer des tables et chaises prêtées à Marilyn en février, car la maison serait ensuite fermée. Mrs Washington va remarquer un des hommes en noir brûler des documents dans la cheminée: des blocs-notes de Marilyn, des papiers de la Fox, des pages d'agenda, des bandes de magnétophones. Les serrures de classeur avait été forcées et les tiroirs vidés.
Avant de partir, Mrs Washington remarque que les gardes du studio de la Fox avaient investi toute la maison et de voir Frank Neill et trois autres attachés à la publicité de s'emparer de tous les documents relatifs à la Fox (notamment le nouveau contrat de négociation et de réintégration de Marilyn à la Fox avec la reprise du tournage de Something's got to give ont disparu).
Les hommes en noir ont même vérifié le contenu de la voiture de Hazel et Rocky avant leur départ.
Cependant, ces allégations affirmant que des papiers ont été détruits ont été formellement démenties par les officiers de police présents sur les lieux toute la journée. Néanmoins, il est indiscutable que des personnes sont parvenues à emporter des documents, tel que le confirme l'auteur Donald Spoto qui consultera des papiers acquis lors de la succession d'Inez Melson.
shortly before 12.00 am: Hazel Washington (Marilyn's maid) and husband Rocky (Los Angeles' policeman) arrive at Marilyn's home to retrieve tables and chairs lent to Marilyn in February, as the house would then be closed. Mrs. Washington notices one of the men in black burn papers in the fireplace: Marilyn's notebooks, Twentieth Century Fox 'papers, calendar pages, strips of tapes. The locks of workbooks had been forced and the drawers were emptied.
Before leaving, Mrs. Washington notes that guards from Fox Studios had invested the house and she sees Frank Neill and three others guy from publicity department to take all documents relating to the Fox (including the new contract with negotiation and reintegration of Marilyn to the Fox Studios with the resumption of filming 'Something's got to Give' which have disappeared ) .
Men in black have even checked the content of the car of Hazel and Rocky before they leave.
However, these allegations stating that the papers were destroyed, have been formally denied by the police officers who were present all the day. Nevertheless, it is indisputable that some people were able to take documents, as confirmed by the author Donald Spoto who will consult papers acquired in succession of Inez Melson.
---
> La police met la maison de Fifth Helena Drive sous scellés.
Police put the house of Fifth Helena Drive sealed.
> La police pose les scellés sur la porte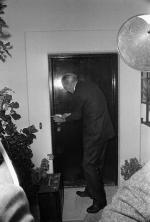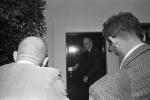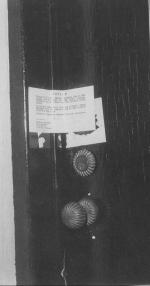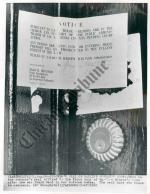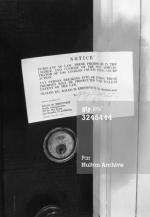 - photographie de Dan Tompkins >>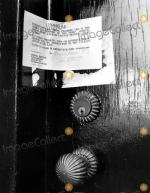 ---
Des gens se réunissent devant le Grauman's Chinese Theatre de Los Angeles et déposent des fleurs devant la plaque où Marilyn Monroe avait laissé ses empreintes (le 26 juin 1953).
People meet in front of the Grauman's Chinese Theatre in Los Angeles and lay flowers in front of the foot and hans prints left by Marilyn Monroe (in June, 26, 1953).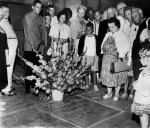 - photographie de Gene Anthony >>

---
L'information de la mort de Marilyn Monroe défile sur les panneaux lumineux du New York Times sur Times Square à Manhattan, New York.
The news of the Marilyn Monroe's death scrolls on the light panels on the New York Times building in Times Square in Manhattan, New York City.
---
VIDEOS
> News USA

> Divers extraits

> Eunice Murray, Norman Jefferies, Pat Newcomb et Maf

---
> Original du certificat de décès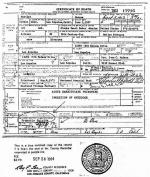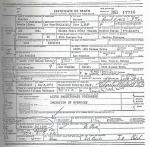 ---
Les réactions des proches de Marilyn recueillies par les journalistes:
James Dougherty

: "Je suis atterré". Quand son collègue Jack Clemmons lui apprend la nouvelle, Dougherty se tourne vers sa femme et lui dit: "Fais une prière pour Norma Jeane. Elle est morte."

Arthur Miller

, à Paris avec sa nouvelle femme Inge Morath, refuse de s'exprimer publiquement, sans doute étant trop bouleversé. A l'un de ses proches, il aurait dit: "Il fallait bien que ça arrive. Je ne savais ni quand, ni comment, mais c'était inévitable."
Isadore Miller (père d'Arthur): "Elle était comme ma propre fille. Elle était une fille gentille et bonne. Je suis tellement désolé, je n'étais pas là pour être avec elle. Elle a du se sentir vraiment seule et effrayée."

Billy Wilder

, interviewé à sa descente d'avion par des journalistes qui ne le tiennent pas au courant, ne dit que des banalités sur Marilyn. Il apprendra la nouvelle dans le taxi qui l'amenait à l'hôtel.

Joshua Logan

: "Marilyn était l'une des personnes les plus sous-estimées de la terre !"
Paula Strasberg: "Marilyn était une actrice comme il n'en existe aucune autre."

Milton et Amy Greene

sont à Paris et apprennent la nouvelle par téléphone à leur hôtel. Ils sont bouleversés (avant leur départ, après un mauvais pressentiment, Amy avait incité Milton à contacter Marilyn, qui semblait heureuse et leur avait assurer que tout allait bien).
Frank Sinatra se dit "profondément affligé

(...)

Elle va beaucoup me manquer."

George Jacobs

, son domestique, racontera que "Il demeura dans une sorte d'état de choc pendant des semaines après la mort de Marilyn, profondément angoissé."
Kay Gable (veuve de Clark Gable) apprend la nouvelle au flash d'information à 7 heures: "Je suis allée à la messe, j'ai prié pour elle."
La famille

Greenson

se dit "accablée de chagrin". Le Dr. Greenson rencontre DiMaggio et les deux hommes se serrent dans les bras, se consolant l'un et l'autre.

Peter Lawford

: "Pat et moi l'aimions profondément. C'est probablement l'un des êtres humains les plus merveilleux et les plus chaleureux que j'ai connus. Tout ce que je pourrais dire d'autre serait superflu."
L'Osservatore Romano du Vatican: "Elle a été la victime d'une mentalité et d'un mode de vie dont on l'a forcée à être le symbole. Sa mort transcende les limites d'une tragédie personnelle pour atteindre un retentissement universel."
---
sources:
Marilyn Monroe, encyclopédie d'Adam Victor
Les vies secrètes de Marilyn Monroe, d'Anthony Summers
Marilyn Monroe, biographie de Barbara Leaming
Marilyn Monroe, Private and Undisclosed, de Michelle Morgan
Marilyn, Histoire d'un assassinat, de Brown et Barham
---
© All images are copyright and protected by their respective owners, assignees or others.
copyright text by GinieLand.
Enregistrer
09 février 2014
Le mardi 7 août 1962, la police de Los Angeles et celle de New York font l'inventaire des fourrures et des bijoux de Marilyn Monroe. Ils sont stockés temporairement aux postes de police pour être conservés en sécurité.
On Tuesday, August 7, 1962, Los Angeles Police and New York Police made an inventory of Marilyn Monroe's furs and jewelry . They are temporarily stored at police stations to be kept safe.
> Los Angeles

---
Au Grauman's Chinese Theatre de Los Angeles, des petites filles mettent leurs mains dans les empreintes laissées par Marilyn (le 26 juin 1953).
At Grauman's Chinese Theatre in Los Angeles, little girls put their hands in the handprints left by Marilyn (in June, 26, 1953).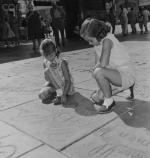 ---
Joe Jr., le fils de Joe DiMaggio, arrive à Santa Monica avec son costume pour assister le lendemain aux funérailles de Marilyn.
Joe Jr., the son of Joe DiMaggio, arrived in Santa Monica with his costume to attend the day after the funeral of Marilyn.
---
Dans la journée, Eunice Murray (la gouvernante de Marilyn), Inez Melson (la conseillère financière de Marilyn) et Berniece Miracle (demie-soeur de Marilyn) se retrouvent à la maison de Marilyn, au Fifth Helena Drive dans le quartier de Brentwood de Los Angeles, pour choisir la tenue que Marilyn portera pour ses funérailles. Quand Berniece demande où se trouvent les robes bleues de Marilyn, Eunice Murray lui explique que Marilyn ne portait plus de bleu depuis longtemps. Eunice choisit une robe vert pâle de Pucci suspendue dans la penderie, qui était la robe préférée de Marilyn.
In the afternoon, Eunice Murray (Marilyn's housekeeper), Inez Melson (financial advisor of Marilyn) and Berniece Miracle (half-sister of Marilyn) are meeting in Marilyn's house at Fifth Helena Drive at Brentwood, in Los Angeles to choose the outfit that will wear Marilyn for her funeral. When Berniece asks where are the Marilyn's blue dresses, Eunice Murray explains that Marilyn was not wearing color blue since a long time. Eunice chooses a Pucci pale green dress hanging in the closet, which was the favorite dress of Marilyn.
> Eunice Murray au 5 Helena Drive
-photographies de Gene Anthony-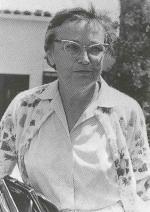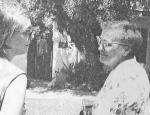 > Eunice Murray accueille Berniece Miracle et Inez Melson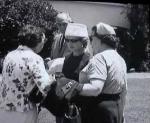 > Berniece Miracle ressort avec les affaires vérifiées par la police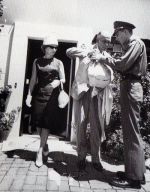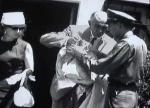 > Berniece Miracle avec Inez Melson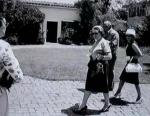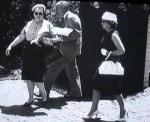 Après qu'elles soient sorties de la maison, la police pose à nouveau les scellés sur la porte.
After they have gone out the house, the police once again raises the seals on the main door.

La robe verte de chez Pucci choisie pour l'inhumation de Marilyn était la robe qu'elle avait portée le 22 février 1962 à la conférence de presse au Hilton de Mexico:
The green dress from Pucci which has been chosen for the burial of Marilyn was the dress that she wore in February, 22, 1962 at the press conference at the Hilton in Mexico City:
---
Puis Berniece se rend au cimetière Westwood Village Mortuary, où elle s'entretient avec le révérend Floyd Darling.
Berniece then goes to the Westwood Village Mortuary Cemetery , where she speaks with the Rev. Floyd Darling.
Joe DiMaggio reste 4 à 5 heures seul dans la pièce avec le corps de Marilyn.
Joe DiMaggio stays 4 to 5 hours alone in the room with the body of Marilyn.
---
On prépare la chapelle du cimetière de Westwood où aura lieu la cérémonie des funérailles.
The chapel of the Westwood cimetery where the ceremony will be held is prepared.
---
L'emplacement où reposera Marilyn Monroe est décidé: elle sera inhumée dans la crypte au marbre rose du "corridor of Memories" n°24 du cimetière de Wetswood Village Memorial Park.
The place where Marilyn Monroe will be rested is decided: she will be intered in a pink marble crypt at Corridor of Memories, #24, at the Wetswood Village Memorial Park Cimetery.
---
Le cercueil dans lequel elle reposera a été fabriqué par la société de cercueil Belmont à Shadyside, dans l'Ohio. C'est un cercueil que l'on a appelé la "Cadillac des cercueils" - en argent antique de gros calibre, de fermeture hermétique, en bronze doublé à l'intérieur d'un tossi de satin de couleur champagne-soie.
The casket in which she will rest was manufactured by the Belmont casket company in Shadyside, Ohio. It's a casket known at that time as the "Cadillac of caskets" – a hermetically sealing antique-silver-finished 48-ounce (heavy gauge) solid bronze "masterpiece" casket lined with champagne-colored satin-silk.
---
© All images are copyright and protected by their respective owners, assignees or others.
copyright text by GinieLand.
13 septembre 2013
Anna Nicole Smith
(1967 - 2007)
strip-teaseuse, mannequin, actrice et chanteuse américaine
La Marilyn "trash" des années 1990s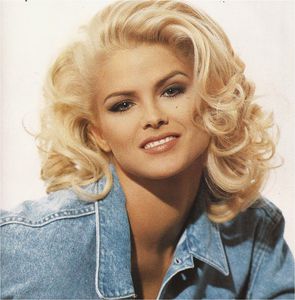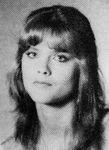 Anna Nicole Smith naît le 28 novembre 1967 sous le nom de Vickie Lynn Hogan à Harris County (au Texas). Ses parents (Donald Eugene Hogan (conducteur de grue, 1947-2009) et Virgie Mae (vendeuse, née Tabers le 12 juillet 1951)) se sont mariés le 22 février 1967 et divorcent le 4 novembre 1969. Anna a cinq frères et soeurs et leur père les abandonne alors qu'Anna Nicole est encore bébé; ils sont alors élevés par leur mère et leur tante, jusqu'à ce que leur mère se remarrie en 1971 avec Donald R. Hart et Anna Nicole change alors son nom pour Nikki Hart. Elle fait ses études à l'école "Durkee Elementary School" et au lycée "Aldine Senior High School" à Houston. Mais le beau-père d'Anna la frappe. Elle part pour emmènager avec sa jeune soeur Kay Beall chez sa tante, dans une petite bourgade du Texas, à Mexia, et étudie au lycée "Mexia High School" (voir photo ci-contre). Anna Nicole échoue sa première année et abandonne l'école lors de sa deuxième année et à 17 ans, elle travaille comme serveuse dans un snack de poulet à Mexia. C'est alors qu'elle rencontre Billy Wayne Smith, 16 ans, qui était cuisinier dans le snack. Ils se marient le 4 avril 1985 et ont un fils, Daniel Wayne Smith, né le 22 janvier 1986. Mais le couple se sépare rapidement l'année suivante, et Anna part vivre avec son fils à Houston pendant un an. Le divorce est prononcé le 3 février 1993. Elle décroche un emploi de serveuse, puis devient strip-teaseuse topless dans une boîte de nuit sous les pseudonymes de Nikki et Robin. Elle ne rencontre guère de succès en tant que strip-teaseuse car elle a une petite poitrine. Elle économise alors de l'argent pour se faire poser des implants mamaires et devient alors une strip-teaseuse très populaire.
> Anna Nicole et Billy Wayne Smith, son premier mari
et une photo de police d'Anna Nicole prise en 1989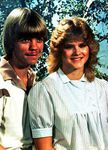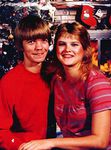 > Anna Nicole, Billy Wayne et leur fils Daniel en 1986
Anna Nicole et Daniel au début des années 1990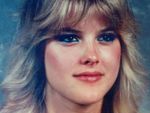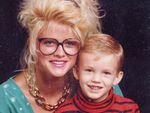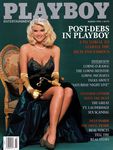 En 1991, elle commence à prendre des cours de chant et de mannequinat; c'est alors qu'en octobre de la même année, elle découvre une petite annonce du magazine Playboy. Elle se rend à une audition de séances photos du magazine, mais les photographes lui déconseillent à la vue de sa large stature et la difficulté à la cadrer. Néanmoins, les photos parviennent aux mains de Hugh Hefner, le grand patron de Playboy, qui insiste pour qu'Anna Nicole fasse la couverture de mars 1992 du magazine (voir photo ci-contre): la séance est photographiée par Stephen Wayda et elle prend officiellement le nom d'Anna Nicole Smith, bien qu'à l'origine elle avait suscité un intérêt d'avoir un nom à la mémoire de Marilyn Monroe.
> Les années Playboy d'Anna Nicole: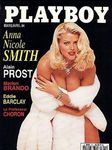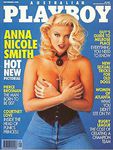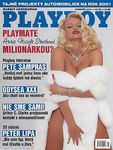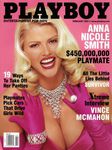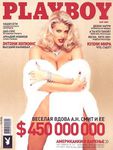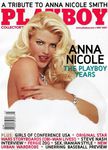 Avec Playboy, Anna Nicole fait sensation, déclarant vouloir devenir "la prochaine Marilyn Monroe".
D'ailleurs, elle admire Marilyn Monroe depuis son enfance et s'habillait comme elle pour lui ressembler. Elle a même pris un peu de poids et s'est entraînée à retrousser la lèvre supérieure, afin d'augmenter sa ressemblance avec Marilyn.
Elle est choisie comme playmate de Playboy (« Miss mai 1992 » puis Playmate de l'année 1993) et comme prévu, elle est comparée à Marilyn Monroe pour sa plastique pulpeuse et sa blondeur peroxydée.

En 1992, elle obtient un contrat pour la campagne de publicité Guess (jeans et parfums) et succède ainsi au top model Claudia Schiffer. Les photographes de Guess la comparent rapidement à Jayne Mansfield et la photographie dans des situations similaires à la star des années 1950s:
Pour noël 1993, elle apparaît sur des grands panneaux publicitaires en Suède et en Norvège pour la marque H&M: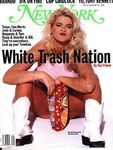 Elle apparaît en couverture du magazine New York du 22 Août 1994 (voir photo ci-contre), intitulé "White Trash Nation". Anna Nicole prend un avocat et attaque le magazine pour utilisation non autorisée de sa photographie, et que l'article entâche sa réputation. La photo utilisée a été prise lors d'une pause juste pour le fun.
En octobre 1991, pendant qu'elle se produisait au club de strip-tease Gigi de Houston (rebaptisé aujourd'hui "Pleasures") Anna Nicole rencontre le vieux milliardaire magnat du pétrole J. Howard Marshall, et ils entament une relation. Durant leur relation de deux ans, il fit de nombreux cadeaux à Anna Nicole (maisons, bijoux...) et la demanda en mariage à plusieurs reprises. Elle attend alors que son divorce d'avec son premier mari soit prononcé (le 3 février 1993) pour se marier avec Marshall le 27 juin 1994 à Houston: Anna Nicole a 26 ans et Marshall en a 89. De nombreux ragots commencent alors à circuler, notamment sur le fait qu'Anna Nicole s'est mariée pour l'argent. Elle racontera plus tard qu'elle n'a jamais vécu auprès de Marshall, et qu'elle ne lui a jamais fait l'amour; c'est à peine qu'ils se sont embrassés sur la bouche une dizaine de fois. Toutefois, elle a toujours maintenu qu'elle aimait son mari et que l'âge n'avait pas d'importance. Treize mois après le mariage, Marshall meurt le 4 août 1995 à Houston. Anna Nicole est alors impliquée dans une bataille juridique contre le fils de son défunt mari, E. Pierce Marshall, au sujet de sa part d'héritage qui s'élevait à 1,6 milliard de dollars. Après de nombreuses procédues, elle finit par obtenir en mars 2002, 88 millions de dollars de la succession de son mari, mais cette décision est annulée par la Cour d'appel de San Francisco. Et le 1er mai 2006, elle fut autorisée par la Cour suprême à poursuivre son action en justice. Mais le décès du fils de J. Howard Marshall, Pierce Marshall, le 24 juin 2006, modifie la donne. Mais la fille d'Anna Nicole pourra à son tour poursuivre les procédures en droit de succession. Les avocats poursuivent les procédures qui sont toujours en cours.
> Anna Nicole et J. Howard Marshall: du mariage à l'enterrement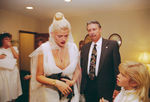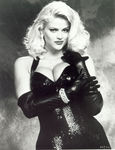 Malgré son succès en tant que mannequin, Anna Nicole Smith n'a jamais trouvé la même reconnaissance ou le succès en tant qu'actrice. A 26 ans, elle fait ses débuts à l'écran dans la comédie "The Hudsucker Proxy" (1994, avec Tim Robbins). Elle obtient ensuite un rôle plus important dans "Naked Gun 33⅓: The Final Insult" (1994, voir photo ci-contre), qui rencontre un joli succès au box-office et pour lequel elle reçoit des critiques faborables. Mais Anna Nicole Smith souhaitait être prise au sérieux en tant qu'actrice, et les studios d'Hollywood se sont toujours montrés réticents; au contraire, ils n'ont mis en avant que sa plastique et sa personnalité d'une blonde écervelée dans les rôles qu'ils lui ont confié au cinéma. Voulant être respectée dans le métier, elle accepte un rôle majeur dans "To the Limit" (1995), et malgré la médiatisation et le budget conséquent alloué au film, les critiques se montrent négative quand au jeu d'actrice d'Anna Nicole. En 1995, elle joue son propre rôle dans l'épisode pilote de "The Naked Truth" et tente à nouveau une percé au cinéma avec le film à petit budget "Skyscraper" (1996) qui fait un bide. C'est alors qu'elle se tourne vers des rôles à la télévision, dans les séries "Sin City Spectacular" (1998), la série de Playboy "Anna Nicole Smith: Exposed" (1998), "Veronica's Closet" et "Ally McBeal" (1999).
Au début des années 2000, sa carrière stagne et elle devient plus connue pour ses frasques dans les tabloïds que pour ses rôles. Elle signe alors sa propre émission de télé réalité "The Anna Nicole Show" (voir photo ci-contre), diffusé sur la chaîne E! dès le 4 août 2002 (par coïncidence, sept ans jour pour jour après la mort de Marshall, mais aussi 40 ans après la mort de Marilyn Monroe). Le public découvre alors la vie privée d'Anna Nicole: son petit ami, l'avocat Howard K. Stern, son fils Daniel, son assistante Kimmy, son caniche miniature Sugar Pie, son décorateur d'intérieur Bobby Trendy, son cousin Shelly Cloud, et d'autres petits amis de passage. Après deux saisons et 27 épisodes, l'émission est stoppée en raison des chutes d'audience, même si elle cartonne auprès des ados. Le dernier épisode est diffusé le 1er juin 2003 (là encore, par coïncidence, le jour d'anniversaire de Marilyn Monroe).
Elle revient au cinéma dans "Wasabi Tuna" (2003), et décroche un petit rôle dans "Be Cool" (en 2005, avec John Travolta), puis dans le petit film indépendant parodique "Illegal Aliens" (2006, qui sort directement en vidéo l'année suivante). C'est durant cette période (2002-2005) qu'Anna Nicole sombre dans la dépendance des médicaments: le public la découvre totalement droguée, tenant des propos incompréhensibles dans son show de télé-réalité, mais aussi lors de ses apparitions sur scène, comme aux American Music Awards. Suivie par une psychiatre en 2006, celle-ci révèlera qu'Anna Nicole souffrait d'un trouble de la personnalité borderline. De plus, elle avait pris beaucoup de poids au début des années 2000; qu'elle va ensuite perdre en suivant un régime drastique et devenir plus mince que jamais.
En 2004, elle représente la fondation de défense animale PETA, et parodie la chanson "Diamond's are a girl's best friend" de Marilyn Monroe pour une publicité de la PETA, transformée en "Gentlemen prefer fur-free blondes" ("Les hommes préfèrent les blondes sans fourrure"). Elle se montre très engagée, militant contre la chasse aux phoques au Canada, et contre la cruauté présumée envers les animaux envers des entreprises américaines.

> Campagnes publicitaires pour PETA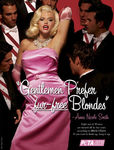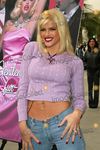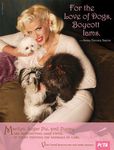 Le 7 septembre 2006, Anna Nicole donne naissance à sa fille, Dannielynn Hope Marshall Stern, aux Bahamas. Sur le certificat de naissance, figure le nom de Howard K. Stern comme étant le père, qui était l'avocat d'Anna Nicole.
C'est lors de son séjour à la maternité qu'un drame va se produire: le fils aîné d'Anna Nicole, Daniel Smith, 20 ans, va mourir dans la chambre d'hôpital de sa mère lors d'une de ses visites, le 10 septembre 2006. Réclamant une autopsie qui va conclure que Daniel est mort d'une combinaison mortelle de Zoloft, Lexapro et de méthadone, son corps ne sera enterré que six semaines après sa mort aux Bahamas. Selon Howard K. Stern, Anna Nicole a été totalement dévastée de chagrin après le décès brutal de son fils: "Anna et Daniel étaient inséparables. Daniel était incontestablement la personne la plus importante de sa vie". Lors de l'enterrement, elle a même tenté de rentrer dans le cercueil de son fils afin d'être enterrée avec lui.
Le 28 septembre, Anna Nicole et Howard K. Stern organise une petite cérémonie où ils s'échangent des anneaux et des voeux. Mais ce "mariage" reste informel. Ils ont néanmoins négocié la vente des photos au magazine "People" pour près d' 1 000 000 de Dollars.

> Anna Nicole, Dannielynn et Daniel,avant le drame
Anna Nicole et Howard Stern à leur cérémonie de mariage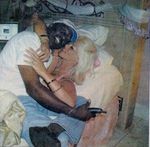 Anna Nicole et Howard Stern s'installent aux Bahamas, pour éviter que des tests de paternité de sa fille soient procédés aux Etats-Unis. A la fin de l'année 2006, elle obtient le statut de résident permanent aux Bahamas. Le 11 Février 2007, des journaux publient une photographie (voir ci-contre) d'Anna Nicole habillée et allongée dans son lit dans les bras de Gibson, un ministre. Suite à ce scandale, le ministre va démissionner et revendiquer que les photos, prises par Stern, sont innocentes. Anna Nicole possédait une maison (un manoir) de 900 000 Dollars aux Bahamas, qui, d'après ses dires, lui avait été donnée par un ancien petit ami, G. Ben Thompson, un promoteur immobilier. Mais Thompson a affirmé qu'il avait simplement prêté le financement à Anna Nicole pour acheter la propriété, mais qu'elle ne lui avait jamais remboursé le prêt. Il engage alors des poursuites contre elle et Anna Nicole reçoit un avis d'expulsion qu'elle ignore. Lorsque la famille de Thompson récupère le manoir, ils y trouvent de la méthadone dans un réfrigérateur.
Fin 2006, Anna Nicole est hospitalisée suite à une pneumonie. Début février 2007, elle loge dans l'hôtel Seminole Hard Rock Hotel & Casino de Hollywood. Elle est souffrante, avec plus de 40,5 ° de fièvre. De plus, elle reste toujours autant déprimée car elle ne s'est jamais remise de la mort de son fils Daniel; elle avait d'ailleurs fait une tentative de suicide. Le 8 février 2007, Anna Nicole Smith tombe dans le coma et une infirmière qui s'occupe d'elle appelle les secours, qui tentent de la réanimer. Mais il est trop tard: Anna Nicole meurt, âgée de 39 ans. Trois hypothèses sont alors évoquées: une cause naturelle, une cause liée à l'ingestion de drogues ou produits chimiques ou un mélange des deux. Finalement, la police annonce le 27 mars qu'Anna Nicole a succombé à une overdose accidentelle. Le 13 mars 2009, Howard Stern et les médecins Sandeep Kapoor et Khristine Eroshevich sont inculpés pour conspiration et prescriptions de médicaments frauduleuses pour avoir donné des milliers de médicaments pendant des années à Anna Nicole, la menant à une overdose fatale en 2007.
Après le décès d'Anna Nicole, un photographe, Larry Birkhead, va soutenir qu'il est le père de Dannielynn; Va s'ensuivre une longue bataille juridique, avec de nombreux rebondissements: d'abord, Donna Hogan, une demie-soeur d'Anna-Nicole, va déclarer que cette dernière avait congelé du sperme de son second mari, Marshall, prétendant ainsi que Dannielynn serait en fait la fille de Marshall. Ensuite, c'est le mari de Zsa Zsa Gabor, Frédéric Prinz von Anhalt, qui va déclarer avoir eu une relation de dix ans avec Anna Nicole et pourrait donc être aussi le père de l'enfant. Puis, c'est au tour de son ancien garde du corps, Alexander Denk, de déclamer être lui aussi le père de la fillette. Enfin, même la propre mère d'Anna Nicole, Virgie Arthur, va réclamer la garde de la petite et fera appel contre les décisions de justice. Si tous se rèclament la paternité de l'enfant et en veulent la garde, c'est que les enjeux financiers sont importants car Anna Nicole laisse derrière elle un héritage conséquent. En 2007, des tests ADN vont confirmer que c'est le photographe Larry Birkhead qui est le père de Dannielynn: il en obtient la garde et fait modifier le nom du père sur le certificat de naissance. La petite Dannielynn est aujourd'hui très suivie par les médias et paparazzis, et va même poser en 2012 pour une campagne publicitaire pour GUESS (voir photo ci-contre), comme sa mère dans les années 1990s.

---
---
Grande admiratrice de Marilyn Monroe, Anna Nicole s'est inspirée de la star durant toute sa vie.
Leur point commun: une enfance pas très heureuse, un mariage précoce, la prise de médicaments et d'alcool au cours de leur vie, et la même mort tragique. Anna Nicole collectionnait des photographies et posters de Marilyn, ainsi que de nombreux objets à son effigie (sacs, chapeaux, vêtements, coussins, pendules, tasses, figurines, tableaux, commodes etc...) tel qu'on a pu le découvrir lors de la vente aux enchères organisée par Julien's Auction en 2010.
> Voici un petit florilège photographique d'Anna Nicole imitant Marilyn Monroe et les attitudes des pin ups des années 1950:
> En 1997, elle reprend la chanson "My Heart Belongs to Daddy", interprétée par Marilyn Monroe dans le film "Let's make love":
> A la fin des années 1990s, Anna Nicole vit dans la maison de Marilyn au 5th Helena Drive, Brentwood, Los Angeles, dormant ainsi dans la chambre dans laquelle Marilyn est morte. Elle avait même décoré les pièces en y accrochant des cadres de Marilyn aux murs (photographies de la maison prises par Anna Nicole):
> En 2004, pour la campagne publicitaire PETA, Anna Nicole se met dans la peau de Marilyn:
> Anna Nicole chante "Happy Birthday" à Brad Will (un journaliste activiste américain, décédé en 2006) dans une émission de télévision américaine :
---
> Sources:
>> articles et photos (scans) personnels
>> photographies collectées sur le web via googleimages
>> biographie sur wikipedia in english
>> biographie sur wikipedia en français
>> video documentaire biographique sur youtube

25 juillet 2011
Le magazine Paris Match n°749, du 17 août 1963, consacrait un article de dix pages, un an après la mort de Marilyn Monroe: "Nos reporters à la recherche de Marilyn"; on découvre la maison de Brentwood de Marilyn, les roses que DiMaggio fait livrer sur sa tombe, les dernières photos de Marilyn à la plage prises par Barris, les costumes de ses films dans les placards... (photographies de Bernard Giquel et Lawrence Schiller).
15 juillet 2010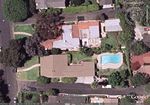 12305 5th Helena Drive
Brentwood, CA 90049
La seule et unique demeure de Marilyn Monroe, où elle y trouva la mort, est actuellement mise en vente, au prix de 3 595 000 dollars. Située au Fifth Helena Drive, dans le quartier chic de Brentwood à Los Angeles, 900049 Californie, la maison de type hacienda au style mexicain comporte quatre chambres, trois salles de bains, une salle à manger et un salon, une pièce bureau avec en extérieur un jardin abrité des regards par des arbres et un portail, ainsi qu'une terrasse et une piscine; la maison fut bâtit en 1929 sur un terrain de plus de 2000 mètres carrés et acheté par Marilyn en 1962 pour 75 000 dollars. Aucun des sites d'agences immobilières ne mentionnent le nom de Marilyn Monroe. D'après les photos communiquées par les agences, on se rend compte que l'intérieur de la maison a subit de nombreux travaux d'aménagement, ce qui l'éloigne de la décoration de type hispanique que Marilyn avait faîte en 1962; par contre, il semblerait que la piscine et la terrasse en extérieur soient d'origine.

>> sources web:
photos et annonce sur davidoffer.com et sur sawbuck.com
d'autres photos sur 12305helena5.com

27 janvier 2010
Marilyn Monroe photographiée par Allan Grant. Ce sont ses dernières photographies officielles prises le 4 juillet 1962, dans sa maison d'Helena Drive pendant -ce qui restera- sa dernière interview pour le magazine Life; l'intervieweur étant Richard Meryman.
Marilyn Monroe photographed by Allan Grant. These are her last official photographs taken in July 4, 1962, at her Helena Drive home for -what remains- her last interview for Life magazine; the interviewer was Richard Meryman.
>> Sur le blog: Lire l'interview
---
> dans la presse: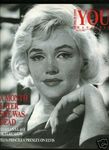 ---
© All images are copyright and protected by their respective owners, assignees or others.
copyright text by GinieLand.