05 juin 2010
Portrait de Norma Jeane vers 1932

Norma Jeane's portrait, circa 1932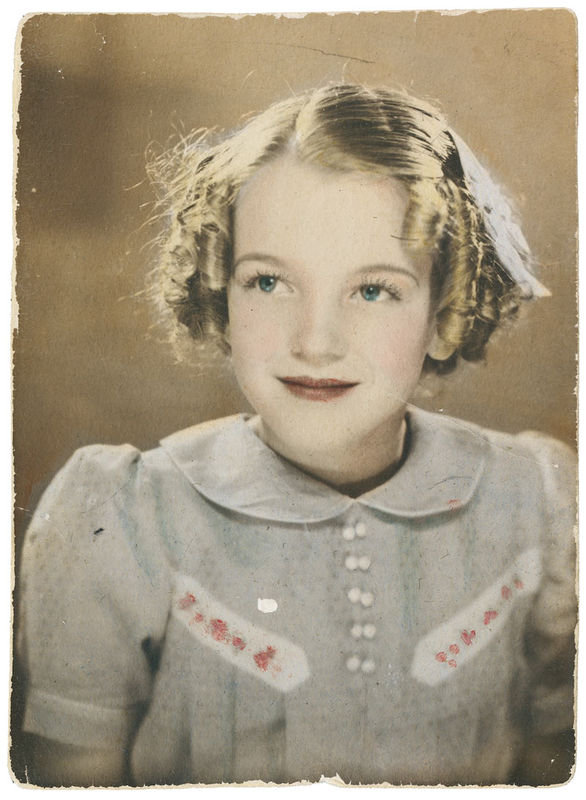 ---
Photographie sepia dans un cadre métallique, appartenant à Harvey et Elsie Giffen, un couple de parents adoptifs qui ont pris soin de la jeune Norma Jeane: c'est eux qui l'ont emmenée au studio du photographe pour faire ce charmant portrait tamponné au dos "Pour votre commodité, le négatif de cette photographie sera conservé dans un dossier. Lors de/une nouvelle commande, assurez-vous de mentionner la lettre/et le numéro qui apparaissent ci-dessus./H-31806/The Broadway-Hollywood/Hollywood, Calif."
M. Giffen travaillait dans l'industrie cinématographique et connaissait Gladys Baker, la mère de Marilyn. Pour lui rendre service, lui et sa femme ont pris soin de Norma Jeane notamment en 1935; ils auraient même souhaité l'adopter mais Gladys ne l'aurait pas permis.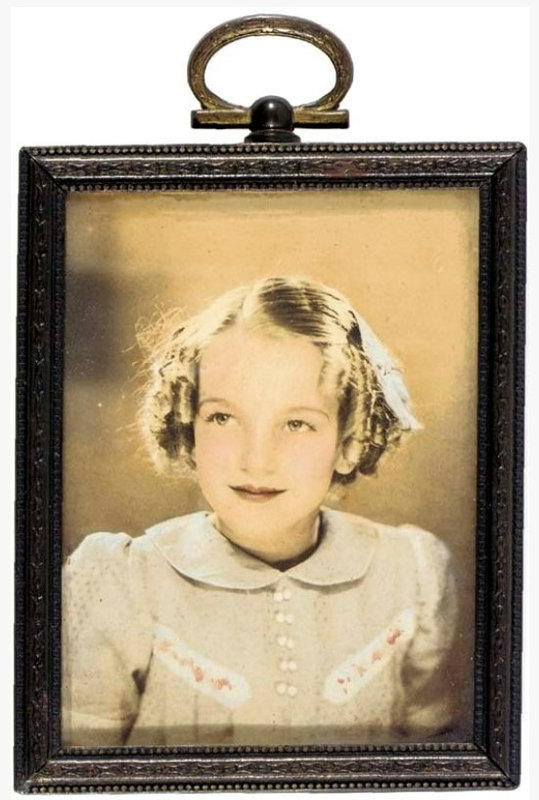 Sepia photograph in a metal frame, belonging to Harvey and Elsie Giffen, a couple of adoptive parents who took care of young Norma Jeane: ithey took her to the photographer's studio to make this charming portrait stamped on the back "For your convenience, the negative of this/photograph will be kept on file. When/reordering, be sure you mention the letter/and number that appear above./H-31806/The Broadway-Hollywood/Hollywood, Calif."
Mr. Giffen worked in the film industry and knew Gladys Baker, Marilyn's mother. As a favor to her, he and his wife took care of Norma Jeane in 1935 and they even planned to adopt her, but Gladys wouldn't allow it.
source Portrait encadré vendu en 2003 par Christies
---
© All images are copyright and protected by their respective owners, assignees or others.
copyright text by GinieLand.

Enregistrer