19 février 2012
Helen Hunt
(dates ?)
coiffeuse
D'origine britannique, Helen Hunt était la coiffeuse styliste en chef des studios de la Columbia. Elle travaillera pour le cinéma pendant plus de 30 ans: de 1935 à 1967. Elle était surtout la coiffeuse attitrée de l'actrice Rita Hayworth, depuis ses débuts au cinéma et avec qui elle était devenue amie. C'est à Helen Hunt que Rita doit sa longue chevelure rousse ondulée -comme pour Gilda en 1946- mais aussi son dégradé court et blond pour La Dame de Shangai en 1947.
Rita avait tellement confiance en sa coiffeuse, qu'elle ne vérifiait même pas le résultat de sa coiffure dans un miroir, après que Helen Hunt avait terminé son 'travail'; elle déclarait naturellement "It looks great !".
---
Helen Hunt s'occupa de la chevelure de Marilyn dès 1946, au salon de Frank and Joseph; puis en 1948 pour le film Ladies of the Chorus et pour les photographies de Riders of the Whistling Pines. Marilyn arborait ainsi une longue chevelure blonde, à l'ondulation crantée, à l'image de la célèbre coiffure de Rita Hayworth.
Helen Hunt était aussi la chef de Gladys Whitten Rasmussen, qui est devenue, pour sa part, la coiffeuse attitrée de Marilyn Monroe.
> video: Helent Hunt parle de Marilyn

>> Voir les photos de Marilyn et Helen Hunt
>> sources:
Le site officiel ritahayworth.com et le site Rita The Love Goddess
La carrière d'Helen Hunt sur imdb
Riders of the Whistling Pines
Photos
---
Sur le tournage

Marilyn Monroe et la coiffeuse Helen Hunt
23 juin 2010
C'est en décembre 1945 que Norma Jean, qui ne s'appelait pas encore Marilyn Monroe, se décolore en blonde: c'est au salon de coiffure Frank and Joseph que la coiffeuse Sylvia Barnhart s'occupa de la décoloration et des différentes coiffures que Marilyn arbore pour les photos publicitaires pour la marque Frank & Joseph.
>> Norma Jeane encore châtain,
publicités pour le shampoing Frank & Joseph
Photos des Studios H. Maier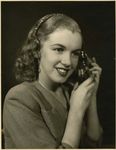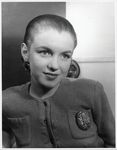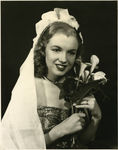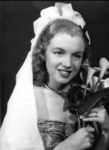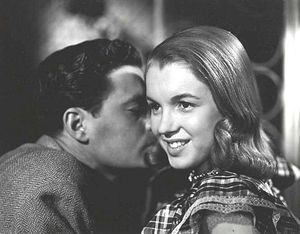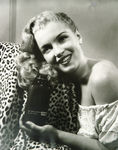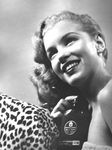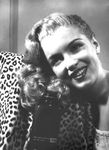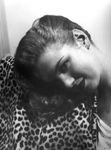 ---
>> Norma Jeane devient blonde
au salon Frank & Joseph
avec Sylvia Barnhart, Helen Hunt...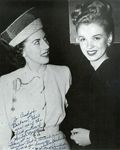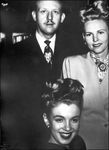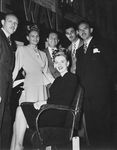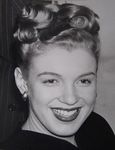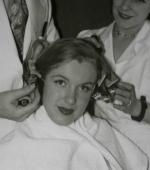 >> Norma Jeane est blonde,
publicités pour les coiffures de chez Frank & Joseph