15 février 2020
La mannequin Stephanie Seymour en blonde platine façon Marilyn - photographiée par Herb Ritts à Los Angeles en 1990 - pour le magazine italien Vogue (octobre 1990). En couverture de ce Vogue: Liza Minnelli, elle aussi grimée en Marilyn (ci-contre).
Model Stephanie Seymour in platinum blonde as a Marilyn style - photographed by Herb Ritts in Los Angeles in 1990 - for the Italian magazine Vogue (1990, October). On the cover of this Vogue: Liza Minnelli, also made up in Marilyn (opposite).
---
© All images are copyright and protected by their respective owners, assignees or others.
copyright text by GinieLand.
06 avril 2009
L'actrice américaine Michelle Pfeiffer posa façon Marilyn Monroe pour le Vogue américain en 1991 sous l'objectif du photographe Herb Ritts . Lors de cette session, elle posa en homme, portant un costume et une fausse moustache, puis adopta un look androgyne, avec des cheveux courts et bruns, mais arbora aussi le style de Louise Brooks, ainsi que des poses reproduisant le style des photos de mode des années 1950. (>> voir les photos sur le site PfeifferTheFace )

---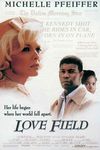 Dans le film Love Field, réalisé par Jonathan Kaplan en 1992, Michelle Pfeiffer adopte un look largement inspiré de Marilyn Monroe mais aussi de Jackie Kennedy. Sans doute parce que l'action du film se déroule en 1963, juste après l'assassinat du Président Kennedy, que le personnage interprété par Michelle (Lurene Hallett) admire. L'histoire: Se sentant très proche de Jackie Kennedy et bouleversée par l'assassinat du président, Lurène entreprend un long voyage pour assister aux funérailles, malgré l'interdiction de son mari Ray. Elle s'y rend en car, et sympathise au cours du voyage avec un homme noir, Paul Carter, en fuite avec sa petite fille Jonell, enlevée à l'orphelinat. Après avoir involontairement attiré des ennuis à Paul, elle décide de partager leur cavale...
---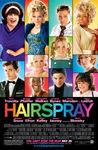 Michelle Pfeiffer nous remet ça en adoptant à nouveau un look largement inspiré de Marilyn Monroe dans le film Hairspray, réalisé par John Waters en 2007, une adaptation cinématographique de la comédie musicale du même nom. L'histoire: Malgré son physique passablement arrondi, la jeune Tracy veut absolument danser dans la célèbre émission de Corny Collins. Par chance, Link Larkin, l'un des meilleurs danseurs de l'émission, assiste à une de ses performances au lycée et lui propose de venir à une soirée dansante organisée par Corny Collins. Tracy est ainsi intégrée dans l'équipe et devient instantanément une star, s'attirant la jalousie d'Amber, la fille de la directrice de la chaîne, qui régnait jusqu'ici sur le show. Lorsque Tracy participe à une manifestation afin que les Noirs puissent danser dans l'émission de Corny Collins, rien ne va plus... Désormais en cavale, ses chances d'affronter Amber au cours de la finale et de remporter le titre de "Miss Hairspray" semblent compromises...
---
>> Source images:
le site PfeifferTheFace
le site GorgeousPfeiffer