10 décembre 2012

Le 1er mars 1956, une conférence de presse est organisée: Marilyn Monroe et son associé Milton Greene rencontrent Jack Warner pour annoncer officiellement qu'un accord de distribution (représenté par une clé) a été conclu entre les Marilyn Monroe Productions et la Warner pour le film "The sleeping prince" (le titre provisoire pour "The prince and the showgirl" / "Le prince et la danseuse").
Parmi les personnalités présentes, se trouvent le réalisateur Billy Wilder et l'acteur James Stewart.
Pat Newcomb, l'attaché de presse de Marilyn, est à ses côtés.
De nombreux journalistes de la presse américaine et étrangère sont sur les lieux: Francis Bacon, Louella Parsons, Jose Jasd, Joan Mc Trevor, Pedro de Samaniego et Olga Andre.
> Remise de la clé: Milton Greene, Marilyn et Jack Warner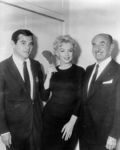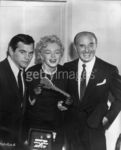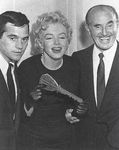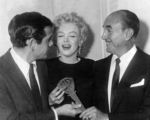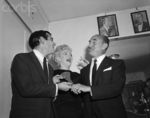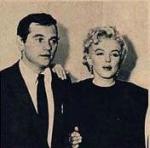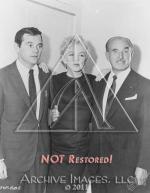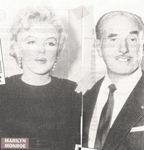 > Inscription de la Clé:
"Welcome to Warner Bros Studios, the largest in the world"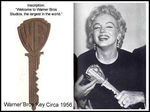 > Jack Warner offre un bouquet de fleurs à Marilyn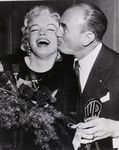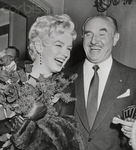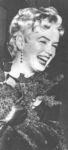 > Billy Wilder, Milton, Marilyn et Jack Warner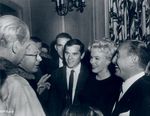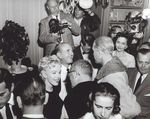 ---
avec Francis Bacon

avec Joan Mc Trevor
(correspondante française pour "Ciné Revue")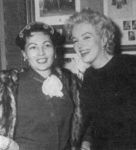 avec Olga Andre
(correspondante espagnole pour "Primer Plano")

avec Pedro de Samaniego
(correspondant espagnol)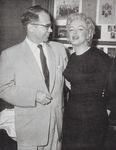 ---
---
---
On March 1st, 1956, Marilyn Monroe laughs heartily with Jack Warner, president of Warner Bros. Studios here, after Warner announced that Miss Monroe will co-star with British actor Laurence Olivier in the film version of "The Sleeping Prince" for Warner Bros. It was announced that the movie will be produced jointly by Marilyn Monroe Productions and Olivier, who will star and direct the movie for Warners.
27 mai 2012
Le 13 juin 1957, Marilyn Monroe et Arthur Miller se rendent à la première du film The Prince and the Showgirl (Le Prince et la Danseuse) au Radio City Music Hall à Manhattan, New York. Puis ils se rendent à la soirée de bienfaisance de la "Milk Fund" au Waldorf Astoria à Manhattan, de l'opération "Give Milk to Children" ("Donnons du lait aux enfants"), pour laquelle Marilyn participa à la campagne. Marilyn fit don des recettes de bénéfices de la première du film ainsi que de la soirée à l'association "Free Milk Fund For Babies".
Photographies de Sam Schulman, Michael D. Roban, Paul Slade, Sam Shaw, Gary Wagner.
---
Première The Prince and the Showgirl
Radio City Music Hall
> Jack Warner, Marilyn et Arthur

> Arthur, Marilyn et Ed Sullivan (ainsi que Earl Wilson derrière)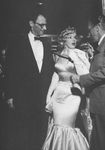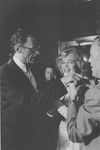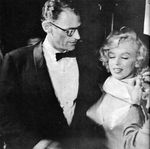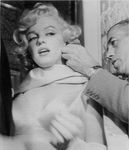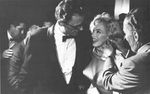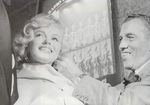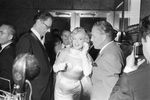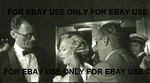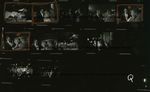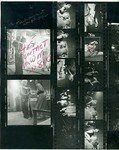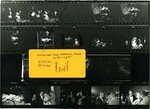 ---
Action Caritative
Waldorf Astoria

> Avec Sarah Vaughn

> Avec Robert F. Wagner, le maire de New York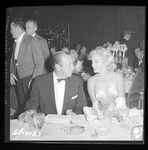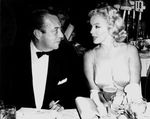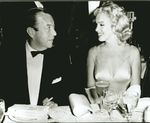 > Avec l'épouse du maire de New York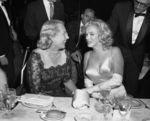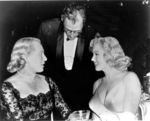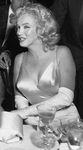 ---
> dans la presse

---
On June 13, 1957, Marilyn Monroe and Arthur Miller go to the premiere of The Prince and the Showgirl movie, at the Radio City Music Hall, Manhattan, New York City. After, they participate to the "Milk fund for Babies" party at the Waldorf Astoria. Marilyn donated the money of the charity premiere and the champagne supper to the "Free Milk Fund for Babies Inc".
Enregistrer
28 novembre 2011
lot n°762: Warner Brothers Large bronze key ca. 1950"s,
a symbolic key to the studio 11 inches x 4 inches
A tradition existed for some years at Warner Bros. Studio of welcoming dignitary and celebrity guests (like major stars on loan from other studios) with one of these commemorative "keys to the studio" in a publicity event for the benefit of promoting Warner's largesse and standing in the industry. One such key was presented to Marilyn Monroe by Jack Warner when she filmed The Prince and the Showgirl with them, and that key was sold at her estate auction by Christie's in 1999 for $32,200. Polished cast bronze, 11 in. x 4 in. and weighing 12.2oz.
Estimate: $2 000 - $3 000