13 juillet 2015
---
Joseph Jasgur

---
Lot 865 MARILYN MONROE VINTAGE PHOTOGRAPH BY JOSEPH JASGUR
A vintage black and white image of Marilyn Monroe taken by Joseph Jasgur in 1946. The photograph is blind stamped "Joseph Jasgur/ Hollywood" in the lower right corner. A label with copyright information is affixed to verso. Accompanied by a typed signed letter from Jasgur relating the story of how he met and worked with Monroe.
Winning bid:$5,000 - Estimate: $400 - $600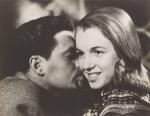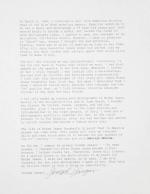 ---
Lot 866 MARILYN MONROE BLACK AND WHITE JOSEPH JASGUR PHOTOGRAPH
A black and white image of Marilyn Monroe taken by Joseph Jasgur in 1946, printed later with Jasgur's approval. Monroe is posed smiling with hand on hip beside a tripod.
Winning bid:$640 - Estimate: $200 - $400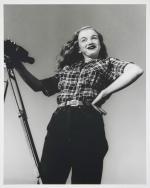 ---
Lot 867 MARILYN MONROE BLACK AND WHITE JOSEPH JASGUR PHOTOGRAPH
A black and white image of Marilyn Monroe taken by Joseph Jasgur in 1946, printed later with Jasgur's approval. Monroe is dressed in a plaid shirt and wide cuffed jeans.
Winning bid:$128 - Estimate: $200 - $400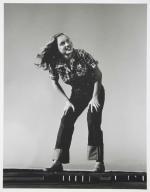 ---
Lot 868 MARILYN MONROE BLACK AND WHITE JOSEPH JASGUR PHOTOGRAPH
A black and white image of Marilyn Monroe taken by Joseph Jasgur in 1946, printed later with Jasgur's approval. The image shows Monroe in a plaid shirt smiling at the camera.
Winning bid:$192 - Estimate: $200 - $400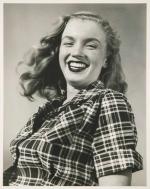 ---
Lot 869 MARILYN MONROE BLACK AND WHITE JOSEPH JASGUR PHOTOGRAPH
A black and white image of Marilyn Monroe taken by Joseph Jasgur in 1946, printed later with Jasgur's approval. The image shows Monroe standing in a plaid shirt with hands on hips.
Winning bid:$192 - Estimate: $200 - $400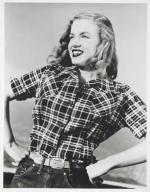 ---
Lot 870 MARILYN MONROE PHOTOGRAPH BY JOSEPH JASGUR
A black and white photograph of Marilyn Monroe taken by Joseph Jasgur in 1946. Gelatin silver print. Printed by the artist. Artist's stamp on mount verso.
Winning bid:$1,280 - Estimate: $600 - $800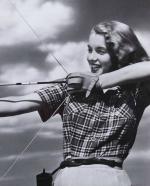 ---
Lot 871 MARILYN MONROE BLACK AND WHITE JOSEPH JASGUR PHOTOGRAPH
A black and white image of Marilyn Monroe taken by Joseph Jasgur in 1946, printed later with Jasgur's approval. The image shows Monroe standing in a plaid shirt with arms crossed.
Winning bid:$192 - Estimate: $200 - $400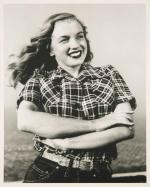 ---
Lot 872 MARILYN MONROE BLACK AND WHITE JOSEPH JASGUR PHOTOGRAPH
A black and white image of Marilyn Monroe taken by Joseph Jasgur in 1946, printed later with Jasgur's approval.
Winning bid:$128 - Estimate: $200 - $400

---
Lot 873 MARILYN MONROE BLACK AND WHITE JOSEPH JASGUR PHOTOGRAPH
A black and white image of Marilyn Monroe taken by Joseph Jasgur in 1946, printed later with Jasgur's approval. Monroe is posed smiling with a lens set on a tripod.
Winning bid:$128 - Estimate: $200 - $400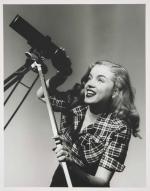 ---
Lot 874 MARILYN MONROE BLACK AND WHITE JOSEPH JASGUR PHOTOGRAPH
A black and white image of Marilyn Monroe taken by Joseph Jasgur in 1946, printed later with Jasgur's approval. In the image, Monroe is holding the photographer's 4 by 5 Graflex camera.
Winning bid:$75 - Estimate: $200 - $400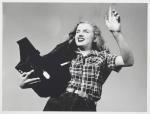 ---
Lot 875 MARILYN MONROE BLACK AND WHITE JOSEPH JASGUR PHOTOGRAPH
A black and white portrait image of Marilyn Monroe taken by Joseph Jasgur in 1946 on a Hollywood rooftop, printed later with Jasgur's approval.
Winning bid:$256 - Estimate: $200 - $400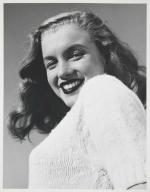 ---
Lot 876 MARILYN MONROE JOSEPH JASGUR NEGATIVE AND COPYRIGHT
A Joseph Jasgur black and white negative of Marilyn Monroe taken in 1946. Copyrights to this image will be transferred to the winning bidder. Accompanied by a photograph of the image, printed 2000–2001. Signed in ink lower right.
Winning bid:$5,625 - Estimate: $1,000 - $2,000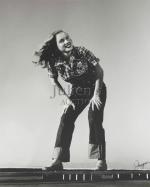 ---
Lot 877 MARILYN MONROE PHOTOGRAPHS BY JOSEPH JASGUR
Two black and white photographs of Marilyn Monroe taken by Joseph Jasgur in 1946. Gelatin silver prints. Printed by the artist. Each with artist's stamp on mount verso.
Winning bid:$384 - Estimate: $600 - $800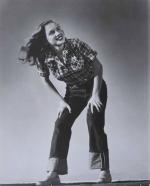 ---
Lot 878 MARILYN MONROE PHOTOGRAPH BY JOSEPH JASGUR
A black and white photograph of Marilyn Monroe taken by Joseph Jasgur in 1946 with infrared film. Gelatin silver print. Printed by the artist. Artist's copyright sticker on mount verso.
Winning bid:$896 - Estimate: $600 - $800

---
Lot 879 MARILYN MONROE BLACK AND WHITE JOSEPH JASGUR PHOTOGRAPH
A black and white image of Marilyn Monroe taken by Joseph Jasgur in 1946 on a Hollywood rooftop, printed later with Jasgur's approval.
Winning bid:$192 - Estimate: $200 - $400

---
Lot 880 MARILYN MONROE BLACK AND WHITE JOSEPH JASGUR PHOTOGRAPH
A black and white portrait image of Marilyn Monroe taken by Joseph Jasgur in 1946 in Hollywood, printed later with Jasgur's approval.
Winning bid:$192 - Estimate: $200 - $400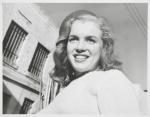 ---
Lot 881 MARILYN MONROE BLACK AND WHITE JOSEPH JASGUR PHOTOGRAPH
A black and white image of Marilyn Monroe taken by Joseph Jasgur in 1946, printed later with Jasgur's approval. Monroe was 19 when this photograph was taken.
Winning bid:$128 - Estimate: $200 - $400

---
Lot 882 MARILYN MONROE BLACK AND WHITE JOSEPH JASGUR PHOTOGRAPH
A black and white image of Marilyn Monroe taken by Joseph Jasgur in 1946, printed later with Jasgur's approval. The image shows Monroe standing on the roof of a Hollywood building.
Winning bid:$75 - Estimate: $200 - $400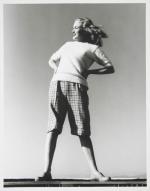 ---
Lot 883 MARILYN MONROE BLACK AND WHITE JOSEPH JASGUR PHOTOGRAPH
A black and white image of Marilyn Monroe taken by Joseph Jasgur in 1946 on a Hollywood rooftop, printed later with Jasgur's approval.
Winning bid:$192 - Estimate: $200 - $400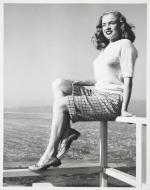 ---
Lot 884 MARILYN MONROE BLACK AND WHITE JOSEPH JASGUR PHOTOGRAPH
A black and white image of Marilyn Monroe taken by Joseph Jasgur in 1946, printed later with Jasgur's approval. In the image, Monroe is smiling to the camera after applying lipstick.
Winning bid:$192 - Estimate: $200 - $400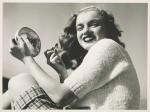 ---
Lot 885 MARILYN MONROE BLACK AND WHITE JOSEPH JASGUR PHOTOGRAPH
A black and white portrait image of Marilyn Monroe taken by Joseph Jasgur in 1946 in Hollywood, printed later with Jasgur's approval.
Winning bid:$192 - Estimate: $200 - $400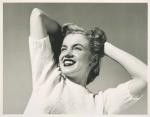 ---
Lot 886 MARILYN MONROE JOSEPH JASGUR COLOR PHOTOGRAPH
A color image of Marilyn Monroe taken by Joseph Jasgur in 1946 in Hollywood, printed later. Numbered 51/55 and printed with Jasgur's approval.
Winning bid:$320 - Estimate: $200 - $400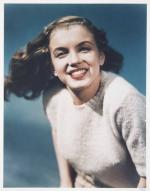 ---
Lot 887 MARILYN MONROE BLACK AND WHITE JOSEPH JASGUR PHOTOGRAPH
A black and white image of Marilyn Monroe taken by Joseph Jasgur in 1946 on a Hollywood rooftop, printed later with Jasgur's approval. In the image, a man appears to be about to push Monroe off the side of the roof.
Winning bid:$75 - Estimate: $200 - $400

---
Lot 888 MARILYN MONROE BLACK AND WHITE JOSEPH JASGUR PHOTOGRAPH
A black and white image of Marilyn Monroe taken by Joseph Jasgur in 1946 on a Hollywood rooftop, printed later with Jasgur's approval.
Winning bid:$75 - Estimate: $200 - $400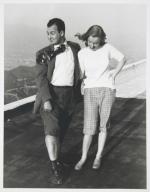 ---
Lot 889 MARILYN MONROE BLACK AND WHITE JOSEPH JASGUR PHOTOGRAPH
A black and white image of Marilyn Monroe taken by Joseph Jasgur in 1946, printed later with Jasgur's approval. In the image, Monroe is wearing a white two-piece bathing suit.
Winning bid:$320 - Estimate: $200 - $400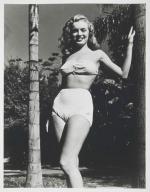 ---
Lot 890 MARILYN MONROE JOSEPH JASGUR COLOR PHOTOGRAPH
A color image of Marilyn Monroe taken by Joseph Jasgur in 1946 in Hollywood, printed later. The image shows Monroe standing on top of a building with blue sky as the background. Numbered 51/55 and printed with Jasgur's approval.
Winning bid:$128 - Estimate: $200 - $400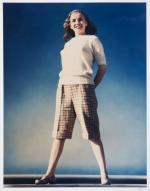 ---
Lot 891 MARILYN MONROE BLACK AND WHITE JOSEPH JASGUR PHOTOGRAPH
A black and white image of Marilyn Monroe taken by Joseph Jasgur in 1946, printed later with Jasgur's approval. The image shows Monroe standing on the roof of a Hollywood building.
Winning bid:$128 - Estimate: $200 - $400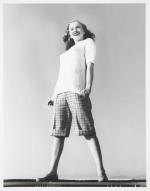 ---
Lot 892 MARILYN MONROE JOSEPH JASGUR NEGATIVE AND COPYRIGHT
A vintage black and white negative of Marilyn Monroe taken by Joseph Jasgur in 1946, accompanied by a print of the image printed in 2000-2001. Copyright to the image will be transferred to the winning bidder.
While the seller confirms that this property is sold with copyright, Julien's can accept no liability in relation to any matters arising as a result of any imperfection in copyright given.
Negative, approximately 2 1/2 by 2 3/8 inches; Photograph, 8 by 6 inches
PROVENANCE Partial Lot 539, "Icons & Idols: Hollywood," Julien's, Beverly Hills, December 1-2, 2011
Winning bid:$1,250 - Estimate: $2,000 - $3,000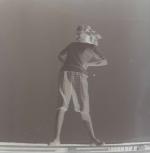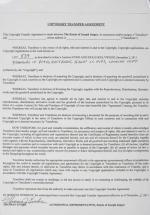 ---
Lot 893 MARILYN MONROE PHOTOGRAPHS BY JOSEPH JASGUR
Two black and white photographs of Marilyn Monroe taken by Joseph Jasgur in 1946. Gelatin silver prints, with artist's stamp on mount verso with 1987 copyright stamps.
Winning bid:$384 - Estimate: $600 - $800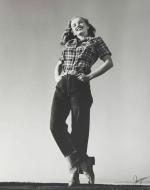 ---
Lot 894 MARILYN MONROE PHOTOGRAPHS BY JOSEPH JASGUR
Three black and white photographs of Marilyn Monroe taken by Joseph Jasgur in 1946. Prints are cropped from other images. Gelatin silver prints. Printed by the artist. The artist's blind stamp is at lower right on each print; artist's stamp on mount versos.
Winning bid:$562.50 - Estimate: $600 - $800




---
Lot 895 MARILYN MONROE BLACK AND WHITE JOSEPH JASGUR PHOTOGRAPH
A black and white image of Marilyn Monroe taken by Joseph Jasgur in 1946, printed later with Jasgur's approval. The image was taken during a session at Zuma Beach.
Winning bid:$128 - Estimate: $200 - $400

---
Lot 896 MARILYN MONROE BLACK AND WHITE JOSEPH JASGUR PHOTOGRAPH
A black and white image of Marilyn Monroe taken by Joseph Jasgur in 1946, printed later with Jasgur's approval. This photograph of Monroe comes from a session at Zuma Beach.
Winning bid:$75 - Estimate: $200 - $400

---
Lot 897 MARILYN MONROE BLACK AND WHITE JOSEPH JASGUR PHOTOGRAPH
A black and white image of Marilyn Monroe taken by Joseph Jasgur in 1946, printed later with Jasgur's approval. In the image, Monroe is sitting on the beach beside a heart she drew in the sand.
Winning bid:$192 - Estimate: $200 - $400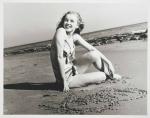 ---
Lot 898 MARILYN MONROE BLACK AND WHITE JOSEPH JASGUR PHOTOGRAPH
A black and white image of Marilyn Monroe taken by Joseph Jasgur in 1946, printed later with Jasgur's approval. The image shows Monroe at Zuma Beach in a blue and white two-piece bathing suit.
Winning bid:$256 - Estimate: $200 - $400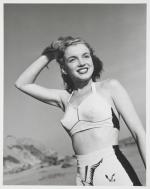 ---
Lot 899 MARILYN MONROE JOSEPH JASGUR COLOR PHOTOGRAPH
A color image of Marilyn Monroe taken by Joseph Jasgur in 1946, printed later. The image shows Monroe at Zuma Beach with two other models. Monroe is wearing a blue and white two-piece, while her fellow models are dressed in early 20th century bathing costumes. Numbered 51/55 and printed with Jasgur's approval.
Winning bid:$192 - Estimate: $200 - $400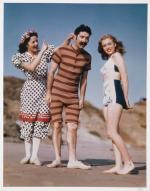 ---
Lot 900 MARILYN MONROE BLACK AND WHITE JOSEPH JASGUR PHOTOGRAPH
A black and white photograph of Marilyn Monroe taken by Joseph Jasgur in 1946, printed later. The image shows Monroe at Zuma Beach with two other models. Monroe is wearing a two-piece bathing suit, while her fellow models are dressed in early 20th century bathing costumes.
Winning bid:$75 - Estimate: $200 - $400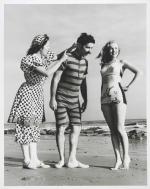 ---
Lot 901 MARILYN MONROE BLACK AND WHITE JOSEPH JASGUR PHOTOGRAPH
A black and white image of Marilyn Monroe taken by Joseph Jasgur in 1946, printed later with Jasgur's approval. This photograph shows Monroe with several other models during a session at Zuma Beach.
Winning bid:$75 - Estimate: $200 - $400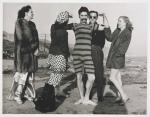 ---
Lot 902 MARILYN MONROE JOSEPH JASGUR COLOR PHOTOGRAPH
A color image of Marilyn Monroe taken by Joseph Jasgur in 1946 at Zuma Beach, printed later. The image shows Monroe standing on the beach in a striped bathing suit. Numbered 51/55 and printed with Jasgur's approval.
Winning bid:$128 - Estimate: $200 - $400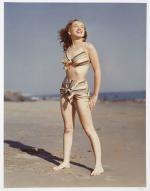 ---
Lot 903 MARILYN MONROE JOSEPH JASGUR COLOR PHOTOGRAPH
A color image of Marilyn Monroe taken by Joseph Jasgur in 1946, printed later. The image shows Monroe on a beach in a striped bathing suit. Numbered 51/55 and printed with Jasgur's approval.
Winning bid:$256 - Estimate: $200 - $400

---
Lot 904 MARILYN MONROE JOSEPH JASGUR COLOR PHOTOGRAPH
A color image of Marilyn Monroe taken by Joseph Jasgur in 1946, printed later. The image shows Monroe on a beach in a striped bathing suit. Numbered 51/55 and printed with Jasgur's approval.
Winning bid:$192 - Estimate: $200 - $400

---
Lot 905 MARILYN MONROE BLACK AND WHITE JOSEPH JASGUR PHOTOGRAPH
A black and white image of Marilyn Monroe taken by Joseph Jasgur in 1946, printed later with Jasgur's approval. In the image, Monroe is wearing a striped two-piece bathing suit and looking through a lens on the beach.
Winning bid:$128 - Estimate: $200 - $400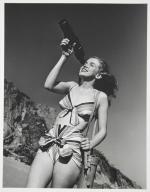 ---
Lot 906 MARILYN MONROE BLACK AND WHITE JOSEPH JASGUR PHOTOGRAPH
A black and white image of Marilyn Monroe taken by Joseph Jasgur in 1946, printed later with Jasgur's approval. In the image, Monroe is looking through a lens on the beach.
Winning bid:$128 - Estimate: $200 - $400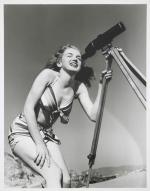 ---
Andre De Dienes

---
Lot 907 MARILYN MONROE VINTAGE PHOTOGRAPH BY ANDRE de DIENES
A black and white silver gelatin print of Marilyn Monroe taken by Andre de Dienes in 1945. Hand printed by de Dienes on double-weight paper and stamped by the photographer on verso. A handwritten notation on verso reads "16/16 Given to Clark Lewis Shirley de Dienes 11-18-86." Accompanied by a certificate of authenticity from OneWest Publishing.
Winning bid:$512 - Estimate: $600 - $800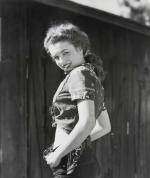 ---
Lot 908 MARILYN MONROE VINTAGE PHOTOGRAPH BY ANDRE de DIENES
A black and white silver gelatin print of Marilyn Monroe taken by Andre de Dienes in 1945. The image is of Monroe with her feet in the water. Hand printed by de Dienes on double-weight paper and stamped by the photographer on verso. Accompanied by a certificate of authenticity from OneWest Publishing.
Winning bid:$562.50 - Estimate: $600 - $800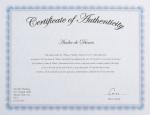 ---
Lot 909 MARILYN MONROE VINTAGE PHOTOGRAPH BY ANDRE de DIENES
A black and white silver gelatin print of Marilyn Monroe taken by Andre de Dienes in 1945. The image is of Monroe sitting at a fountain. Hand printed by de Dienes on double-weight paper and stamped by the photographer on verso. Accompanied by a certificate of authenticity from OneWest Publishing.
Winning bid:$512 - Estimate: $600 - $800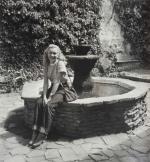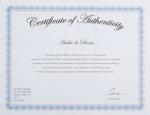 ---
Lot 910 MARILYN MONROE VINTAGE PHOTOGRAPH BY ANDRE de DIENES
A black and white silver gelatin print of Marilyn Monroe taken by Andre de Dienes in 1945. The image is of Monroe on the beach with her hair braided. Hand printed by de Dienes on double-weight paper and stamped by the photographer on verso. Accompanied by a certificate of authenticity from OneWest Publishing.
Winning bid:$1,280 - Estimate: $600 - $800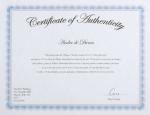 ---
Lot 911 MARILYN MONROE VINTAGE PHOTOGRAPH BY ANDRE de DIENES
A black and white silver gelatin print of Marilyn Monroe taken by Andre de Dienes in 1949. In the image, Monroe is holding her hands together as if in prayer. Hand printed by de Dienes on double-weight paper and hand stamped by the photographer on verso. Accompanied by a certificate of authenticity from OneWest Publishing.
Winning bid:$1,920 - Estimate: $800 - $1,200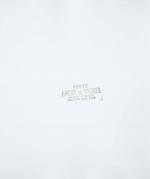 ---
Lot 912 MARILYN MONROE VINTAGE PHOTOGRAPH BY ANDRE de DIENES
A black and white silver gelatin print of Marilyn Monroe taken by Andre de Dienes in 1949. The image is of Monroe playing on the beach. Hand printed by de Dienes on double-weight paper and stamped by the photographer on verso. Accompanied by a certificate of authenticity from OneWest Publishing.
Winning bid:$384 - Estimate: $600 - $800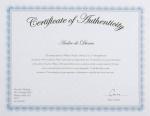 ---
Lot 913 MARILYN MONROE VINTAGE PHOTOGRAPH BY ANDRE de DIENES
A black and white silver gelatin print of Marilyn Monroe taken by Andre de Dienes in 1949. The image is of Monroe playing on the beach. Hand printed by de Dienes on double-weight paper and stamped by the photographer on verso. Accompanied by a certificate of authenticity from OneWest Publishing.
Winning bid:$2,240 - Estimate: $600 - $800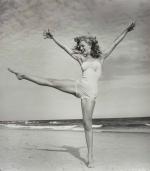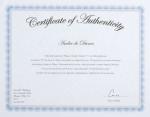 ---
Lot 914 MARILYN MONROE VINTAGE PHOTOGRAPH BY ANDRE de DIENES
A black and white silver gelatin print of Marilyn Monroe taken by Andre de Dienes in 1949. Hand printed by de Dienes on double-weight paper and stamped by the photographer on verso. Accompanied by a certificate of authenticity from OneWest Publishing.
Winning bid:$1,152 - Estimate: $600 - $800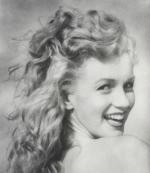 ---
Lot 915 MARILYN MONROE VINTAGE PHOTOGRAPH BY ANDRE de DIENES
A black and white silver gelatin print of Marilyn Monroe taken by Andre de Dienes in 1949. The image is of Monroe playing on the beach. Hand printed by de Dienes on double-weight paper and stamped by the photographer on verso. Accompanied by a certificate of authenticity from OneWest Publishing.
Winning bid:$1,280 - Estimate: $600 - $800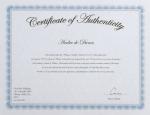 ---
Lot 916 MARILYN MONROE VINTAGE PHOTOGRAPH BY ANDRE de DIENES
A black and white silver gelatin print of Marilyn Monroe taken by Andre de Dienes in 1949. The image is of Monroe playing with an umbrella on the beach. Hand printed by de Dienes on double-weight paper and stamped by the photographer on verso. Accompanied by a certificate of authenticity from OneWest Publishing.
Winning bid:$1,024 - Estimate: $600 - $800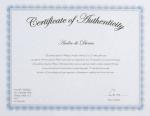 ---
Lot 917 MARILYN MONROE VINTAGE PHOTOGRAPH BY ANDRE de DIENES
A black and white silver gelatin print of Marilyn Monroe taken by Andre de Dienes in 1949. Hand printed by de Dienes on double-weight paper and stamped by the photographer on verso. A handwritten notation on verso reads "5/16 Given to Clark Lewis Shirley de Dienes 11-18-86." Accompanied by a certificate of authenticity from OneWest Publishing.
Winning bid:$1,600 - Estimate: $600 - $800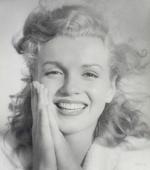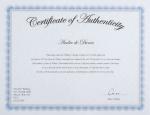 ---
Lot 918 MARILYN MONROE VINTAGE PHOTOGRAPH BY ANDRE de DIENES
A black and white silver gelatin print of Marilyn Monroe taken by Andre de Dienes in 1949, with number 2/6 printed on the bottom left and 1949 A.D. on the bottom right. Hand printed by de Dienes on double-weight paper and stamped by the photographer on verso. Accompanied by a certificate of authenticity from OneWest Publishing.
Winning bid:$1,600 - Estimate: $600 - $800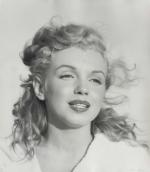 ---
Lot 919 MARILYN MONROE VINTAGE PHOTOGRAPH BY ANDRE de DIENES
A black and white silver gelatin print of Marilyn Monroe taken by Andre de Dienes in 1949. Hand printed by de Dienes on double-weight paper and stamped by the photographer on verso. Accompanied by a certificate of authenticity from OneWest Publishing.
Winning bid:$1,600 - Estimate: $600 - $800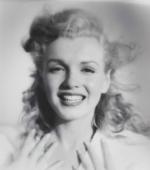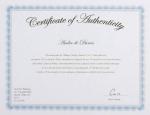 ---
Lot 920 MARILYN MONROE PHOTOGRAPHS BY ANDRE DE DIENES
Two black and white double-exposure photographs of Marilyn Monroe (circa 1946), both having photographer's stamp on verso. Approximately 11 by 14 inches each. Reference: Similar photographs from this session can be seen on pages 210-232 of de Dienes' book Marilyn (Taschen, 2002). De Dienes met 19-year-old aspiring model Norma Jeane Dougherty in 1945 after requesting a model from her agents at Blue Book Modeling for a then upcoming project. They immediately bonded and traveled together through the western states to capture Norma Jeane in various natural settings. During that trip, they became romantically involved and were briefly engaged. After their romance ended amicably, de Dienes continued to photograph Norma Jeane and well into her career as Marilyn Monroe. The chemistry between the two was undeniable; his work captured some of the finest images of the star. Many of the photographs can be seen in his book titled Andre de Dienes / Marilyn (Taschen, 2002).
Winning bid:$512 - Estimate: $1,000 - $2,000

---
Lot 921 MARILYN MONROE VINTAGE PHOTOGRAPH BY ANDRE de DIENES
A black and white silver gelatin print of Marilyn Monroe taken by Andre de Dienes in 1953. The image is of Monroe reading on an armchair. Hand printed by de Dienes on double-weight paper and stamped by the photographer on verso. Accompanied by a certificate of authenticity from OneWest Publishing.
Winning bid:$2,812.50 - Estimate: $600 - $800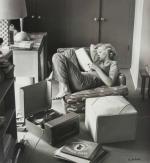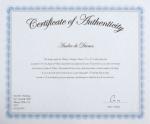 ---
Lot 922 MARILYN MONROE VINTAGE PHOTOGRAPH BY ANDRE de DIENES
A black and white silver gelatin print of Marilyn Monroe taken by Andre de Dienes in 1953. The image is of Monroe in the middle of her workout. Hand printed by de Dienes on double-weight paper and stamped by the photographer on verso. Accompanied by a certificate of authenticity from OneWest Publishing.
Winning bid:$1,024 - Estimate: $600 - $800

---
Harol Lloyd

---
Lot 940 MARILYN MONROE PHOTOGRAPH BY HAROLD LLOYD (AMERICAN, 1893-1971)
A color photograph of Marilyn Monroe taken by Harold Lloyd at his estate titled "Poolside at Green Acres." Crystal archive print, number 2/25, Harold Lloyd Trust blind stamp in lower right corner. The photograph was taken circa 1952, printed in 2006 by the estate of Harold Lloyd, and is accompanied by a certificate of authenticity.
unsold - Estimate: $800 - $1,200

---
Lot 941 MARILYN MONROE PHOTOGRAPH BY HAROLD LLOYD (AMERICAN, (1893-1971)
A color photograph of Marilyn Monroe taken by Harold Lloyd titled "Love Songs." Crystal archive print, number 2/25, Harold Lloyd Trust blind stamp in lower right corner. The photograph was taken circa 1952 at Monroe's Beverly Hills apartment, printed in 2008 by the estate of Harold Lloyd, and is accompanied by a certificate of authenticity.
Winning bid:$1,000 - Estimate: $800 - $1,200

---
Lot 942 MARILYN MONROE PHOTOGRAPH BY HAROLD LLOYD (AMERICAN, 1893-1971)
A color photograph of Marilyn Monroe taken by Harold Lloyd titled "Pretty in Pink." Crystal archive print, number 4/25, Harold Lloyd Trust blind stamp in lower right corner. The photograph was taken circa 1952 at Monroe's Beverly Hills apartment, printed in 2005 by the estate of Harold Lloyd, and is accompanied by a certificate of authenticity.
Winning bid:$1,000 - Estimate: $800 - $1,200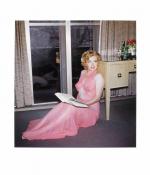 ---
Lot 943 MARILYN MONROE PHOTOGRAPH BY HAROLD LLOYD (AMERICAN, 1893-1971)
A color photograph of Marilyn Monroe taken by Harold Lloyd titled "The Set-up." Crystal archive print, number 2/25, Harold Lloyd Trust blind stamp in lower right corner. The photograph was taken circa 1952 during a photoshoot with Lloyd's friend and fellow photographer Philippe Halsman at Monroe's Beverly Hills apartment. Printed in 2005 by the estate of Harold Lloyd and accompanied by a certificate of authenticity.
Winning bid:$1,000 - Estimate: $800 - $1,200

---
Lot 944 MARILYN MONROE PHOTOGRAPH BY HAROLD LLOYD (AMERICAN, 1893-1971)
A color photograph of Marilyn Monroe taken by Harold Lloyd titled "Life Goddess." Crystal archive print, number 5/25, Harold Lloyd Trust blind stamp in lower right corner. The photograph was taken circa 1952 during a photoshoot with Lloyd's friend and fellow photographer Philippe Halsman at Monroe's Beverly Hills apartment. Halsman's similar photograph of Monroe in a similar pose appeared on the cover of LIFE magazine. Printed in 2005 by the estate of Harold Lloyd and accompanied by a certificate of authenticity.
Winning bid:$1,024 - Estimate: $800 - $1,200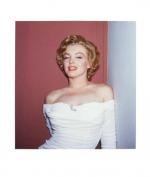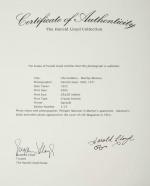 ---
Bruno Bernard

---
Lot 960: MARILYN MONROE BERNARD OF HOLLYWOOD PHOTOGRAPH
A limited edition large-format color photograph of Marilyn Monroe covering her hair with a rainbow-striped towel. Taken at the Palm Springs Racquet Club during the same trip during which Monroe met Johnny Hyde, vice president of the William Morris Agency, an encounter that led to a seven-year contract with Fox Studios. Numbered 8/90 and signed by the Estate of Bruno Bernard to the lower margin.
PROVENANCE From the Estate of Bruno Bernard
Winning bid:$3,840 - Estimate: $3,000 - $5,000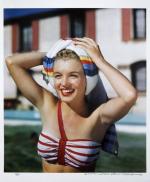 ---
Lot 961: MARILYN MONROE BERNARD OF HOLLYWOOD PHOTOGRAPH
A limited edition large-format color photograph of Marilyn Monroe kneeling poolside in a bathing suit bandaging a dog's paw. Numbered 6/90 and signed by the Estate of Bruno Bernard to the lower margin.
PROVENANCE From the Estate of Bruno Bernard
unsold - Estimate: $3,000 - $5,000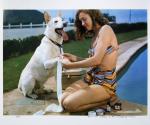 ---
Lot 962: MARILYN MONROE BERNARD OF HOLLYWOOD PHOTOGRAPH
A limited edition large format color photograph of Marilyn Monroe in a blue swimsuit lying on a diving board. Taken at the Palm Springs Racquet Club during the same trip during which Monroe met Johnny Hyde, the vice president of the William Morris Agency, an encounter which led to a seven-year contract with Fox Studios. Numbered 2/50 and signed by the Estate of Bruno Bernard to the lower margin.
PROVENANCE From the Estate of Bruno Bernard
Winning bid:$4,160 - Estimate: $3,000 - $4,500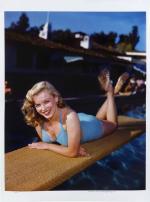 ---
Lot 963: MARILYN MONROE BERNARD OF HOLLYWOOD PHOTOGRAPH
A limited edition large-format color photograph of Marilyn Monroe in a blue swimsuit standing on a diving board. Taken at the Palm Springs Racquet Club during the same trip when Monroe met Johnny Hyde, vice president of the William Morris Agency, an encounter that led to a seven-year contract with Fox Studios. Numbered 3/50 and signed by the estate of Bruno Bernard to the lower margin.
PROVENANCE From the Estate of Bruno Bernard
unsold - Estimate: $3,000 - $4,500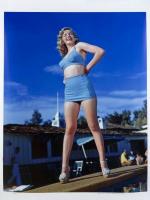 ---
Lot 964: MARILYN MONROE BERNARD OF HOLLYWOOD PHOTOGRAPH
A limited edition extra-large-format color photograph of Marilyn Monroe lounging in the screening room at 20th Century Fox while wearing her iconic white dress from the film The Seven Year Itch (Feldman Group, 1955). Numbered 5/50 and signed by the Estate of Bruno Bernard to the lower margin.
PROVENANCE From the Estate of Bruno Bernard
Winning bid:$4,160 - Estimate: $3,000 - $5,000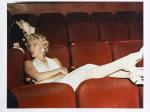 ---
Lot 965: MARILYN MONROE BERNARD OF HOLLYWOOD PHOTOGRAPH
A limited edition large-format color photograph of Marilyn Monroe receiving makeup from "Whitey" Snyder. Monroe is wearing her iconic white dress from the film The Seven Year Itch (Feldman Group, 1955). Numbered 6/90 and signed by the Estate of Bruno Bernard to the lower margin.
PROVENANCE From the Estate of Bruno Bernard
Winning bid:$4,375 - Estimate: $3,000 - $5,000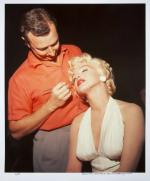 ---
Lot 966: MARILYN MONROE BERNARD OF HOLLYWOOD PHOTOGRAPH
A vintage gelatin silver photograph of Marilyn Monroe taken in 1946 around the same time that she changed her name from Norma Jeane. Signed in pencil on the verso "Bernard of Hollywood" by photographer Bruno Bernard.
PROVENANCE From the Estate of Bruno Bernard
Winning bid:$7,500 - Estimate: $6,000 - $8,000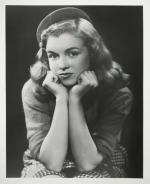 ---
Lot 967: MARILYN MONROE BERNARD OF HOLLYWOOD PHOTOGRAPH
A vintage gelatin silver photograph of Marilyn Monroe wiping her tears. Taken on the same day Monroe announced to the press that she and husband Joe DiMaggio would divorce. Signed in pencil on the verso "Bernard of Hollywood" by photographer Bruno Bernard.
PROVENANCE From the Estate of Bruno Bernard
Winning bid:$6,400 - Estimate: $5,000 - $7,000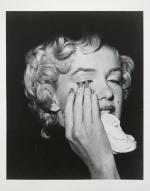 ---
Lot 968: MARILYN MONROE BERNARD OF HOLLYWOOD PHOTOGRAPH
A limited edition large-format gelatin silver photograph of Marilyn Monroe smiling while at a party thrown in her honor by bandleader Ray Anthony. Numbered 8/90 and signed from the Estate of Bruno Bernard to the lower margin.
PROVENANCE From the Estate of Bruno Bernard
Winning bid:$3,520 - Estimate: $2,000 - $4,000

---
Lot 969: MARILYN MONROE BERNARD OF HOLLYWOOD PHOTOGRAPH
A vintage gelatin silver photograph of Marilyn Monroe standing above a subway grate with her white dress billowing upward. The image, from her most iconic series of photographs, shows Monroe posed in costume for her role as "The Girl" in The Seven Year Itch (Feldman Group, 1955). Signed in pencil on the verso "Bernard of Hollywood" by photographer Bruno Bernard.
PROVENANCE From the Estate of Bruno Bernard
Winning bid:$40,625 - Estimate: $10,000 - $20,000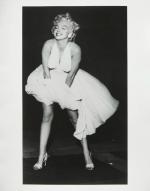 ---
Bus Stop

---
Lot 975: MARILYN MONROE BUS STOP NEGATIVES AND COPYRIGHTS
A group of four vintage Marilyn Monroe negatives taken by Milton Greene on the set of of Bus Stop (20th Century, 1956). The black and white images show Monroe and co-star Don Murray in a bedroom. Murray has been quoted as saying that Monroe was nude under the sheets because she felt that was what her character would do. Kodak Safety Film negatives, accompanied by copyrights to the images.
While the seller confirms that this property is sold with copyright, Julien's can accept no liability in relation to any matters arising as a result of any imperfection in copyright given.
Winning bid:$4,160 - Estimate: $1,500 - $2,500


---
Lot 976: MARILYN MONROE BUS STOP NEGATIVES AND COPYRIGHTS
A group of three vintage Marilyn Monroe negatives taken by Milton Greene on the set of of Bus Stop (20th Century, 1956). The black and white images show Monroe on a bus. Kodak Safety Film negatives, accompanied by copyrights to the image.
While the seller confirms that this property is sold with copyright, Julien's can accept no liability in relation to any matters arising as a result of any imperfection in copyright given.
Winning bid:$640 - Estimate: $1,000 - $2,000


---
Lot 977: MARILYN MONROE MILTON GREENE NEGATIVE AND COPYRIGHT
A vintage black and white negative of Marilyn Monroe taken by Milton Greene on the set of Bus Stop (20th Century, 1956). The image shows Monroe in costume as her character, Chérie posing with the children of her co-star, Eileen Heckart. Kodak Safety Film negative, accompanied by copyright to the image.
While the seller confirms that this property is sold with copyright, Julien's can accept no liability in relation to any matters arising as a result of any imperfection in copyright given.
Winning bid:$1,250 - Estimate: $800 - $1,200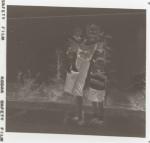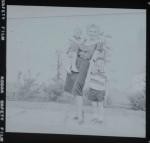 ---
Lot 978: MARILYN MONROE BUS STOP NEGATIVES AND COPYRIGHTS
A group of six vintage Marilyn Monroe negatives taken by Milton Greene on the set of Bus Stop (20th Century, 1956). The black and white images show Monroe, co-star Don Murray and others on set during filming. Accompanied by copyrights to the images.
While the seller confirms that this property is sold with copyright, Julien's can accept no liability in relation to any matters arising as a result of any imperfection in copyright given.
unsold - Estimate: $1,000 - $2,000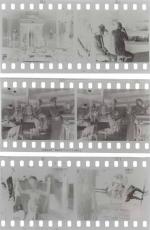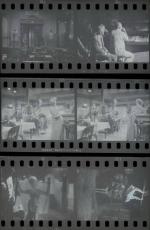 ---
Lot 979: MARILYN MONROE BUS STOP NEGATIVES AND COPYRIGHTS
A group of three vintage Marilyn Monroe negatives taken by Milton Greene on the set of Bus Stop (20th Century, 1956). The black and white images show Monroe in a scene on a bus. Kodak Safety Film negatives, accompanied by copyrights to the images.
While the seller confirms that this property is sold with copyright, Julien's can accept no liability in relation to any matters arising as a result of any imperfection in copyright given.
Winning bid:$768 - Estimate: $1,000 - $2,000


---
Lot 980: MARILYN MONROE VINTAGE BUS STOP PUBLICITY PHOTOGRAPH
A vintage black and white publicity photograph of Marilyn Monroe taken by Milton Greene. The photograph shows Monroe in her role as Chérie in the film Bus Stop (20th Century, 1956). Notations in pencil on verso and stamped "Aug 20 1956."
Winning bid:$576 - Estimate: $800 - $1,200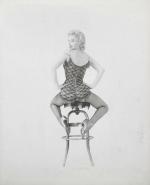 ---
Lot 981: MARILYN MONROE VINTAGE BUS STOP PUBLICITY PHOTOGRAPH
A vintage black and white publicity photograph of Marilyn Monroe taken by Milton Greene. The photograph shows Monroe in her role as Chérie in the film Bus Stop (20th Century, 1956). Notations in pencil on verso.
Winning bid:$512 - Estimate: $800 - $1,200

---
The Misfits
---
Lot 1015: MARILYN MONROE PHOTOGRAPH ON THE SET OF THE MISFITS
A vintage black and white of Marilyn Monroe with Manfred Kreiner on the set of The Misfits (Seven Arts, 1961). A stamp on verso reads "Revue/ New York Office/ Freifoto" with additional notation written in pencil in an unknown hand.
Winning bid:$512 - Estimate: $600 - $800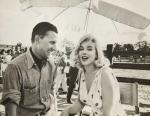 ---
Lot 1016: THE MISFITS NEGATIVES AND COPYRIGHTS
A group of five negatives taken on the set of The Misfits (Seven Arts, 1961). The Misfits , written by Marilyn Monroe's then husband, Arthur Miller, was directed by John Huston and starred Monroe, Clark Gable, and Montgomery Clift. It was the final completed film appearance for both Gable and Monroe. The photographs offered here were taken on the Nevada set of the film by Thomas Kaminski. Together with contact prints of the negatives. Rights to these images will be transferred to the winning bidder.
While the seller confirms that this property is sold with copyright, Julien's can accept no liability in relation to any matters arising as a result of any imperfection in copyright given.
Winning bid:$512 - Estimate: $800 - $1,200



---
Lot 1017: THE MISFITS NEGATIVES AND COPYRIGHTS
A group of five negatives taken on the set of The Misfits (Seven Arts, 1961). The Misfits , written by Marilyn Monroe's then husband, Arthur Miller, was directed by John Huston and starred Monroe, Clark Gable, and Montgomery Clift. It was the final completed film appearance for both Gable and Monroe. The photographs offered here were taken on the Nevada set of the film by Thomas Kaminski. Together with four contact prints of the negatives. Rights to these images will be transferred to the winning bidder.
While the seller confirms that this property is sold with copyright, Julien's can accept no liability in relation to any matters arising as a result of any imperfection in copyright given.
Winning bid:$ 512 - Estimate: $800 - $1,000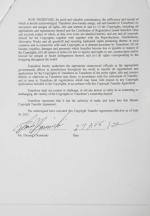 ---
Lot 1018: CLARK GABLE PHOTOGRAPH BY EVE ARNOLD
A vintage black and white photograph of Clark Gable taken on the set of The Misfits (Seven Arts, 1961) by Eve Arnold. The image has red grease pencil markings for an unknown purpose. An Eve Arnold copyright stamp is on verso with an additional archive stamp.
Winning bid:$320 - Estimate: $400 - $600

---
Lot 1019: MARILYN MONROE AND CLARK GABLE PHOTOGRAPH BY CORNELL CAPA
A vintage black and white image of Marilyn Monroe and Clark Gable on the set of The Misfits (Seven Arts, 1961) taken by Cornell Capa. A red grease pencil line is on the image for an unknown purpose. A Cornell Capa copyright stamp is on verso with multiple handwritten notations.
Winning bid:$768 - Estimate: $400 - $800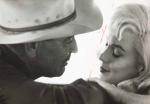 ---
Lot 1020: CLARK GABLE THE MISFITS SCRIPT & SIGNED PHOTOGRAPH
A Clark Gable photograph inscribed "To Arthur Jr./ Best of luck always/ Clark Gable." The vintage black and white image shows Gable in his final role as Gay Langland in The Misfits (Seven Arts, 1961). Together with a Misfits script. Both were given to Arthur Rosson Jr. on the last day of filming The Misfits, four days before Gable suffered a heart attack and 10 days before Gable's death, making it possible that this was the last autograph signed by Gable. Rosson met and became friends with Gable on the set of the film. Rosson's uncle and father both had worked with Gable in the film industry. Accompanied by a letter of authenticity from Rosson.
Winning bid:$2,560 - Estimate: $2,000 - $4,000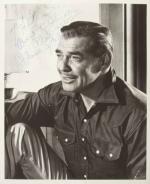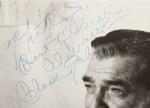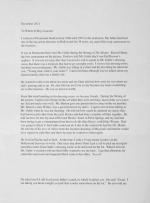 ---
Lot 1021: CLARK GABLE PHOTOGRAPH BY EVE ARNOLD
A vintage black and white photograph of Clark Gable taken on the set of The Misfits (Seven Arts, 1961) by Eve Arnold. An Eve Arnold copyright stamp is on verso with an additional archive stamp.
Winning bid:$320 - Estimate: $400 - $600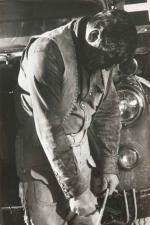 ---
Lot 1022: CLARK GABLE PHOTOGRAPH BY EVE ARNOLD
A vintage black and white photograph of Clark Gable taken on the set of The Misfits (Seven Arts, 1961) by Eve Arnold. An Eve Arnold copyright stamp is on verso with an additional archive stamp.
unsold - Estimate: $400 - $600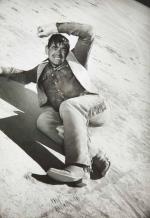 ---
Lot 1023: MARILYN MONROE AND CLARK GABLE PHOTOGRAPH BY EVE ARNOLD
A vintage black and white photograph of Marilyn Monroe and Clark Gable on the set of The Misfits (Seven Arts, 1961) taken by Eve Arnold. Two red grease pencil marks appear to indicate cropping above and below Gable on the photograph. A photographer and archive stamp are on verso with additional handwritten notations.
Winning bid:$768 - Estimate: $400 - $800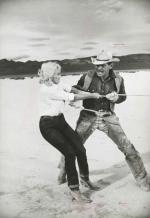 ---
Lot 1024: MARILYN MONROE AND CLARK GABLE PHOTOGRAPH
A black and white photograph of Marilyn Monroe and Clark Gable on the set of The Misfits (Seven Arts, 1961) taken by Inge Morath. The image was printed in 1972 to be included in the book Marilyn: A Biography by Norman Mailer (New York: Grosset & Dunlap, 1973). Mounted to a layout board with handwritten notations.
PROVENANCE From the Polaris Archives of Lawrence Schiller
unsold - Estimate: $5,000 - $7,000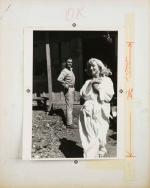 ---
Lot 1025: MARILYN MONROE'S PERSONAL COPY OF THE MISFITS BEHIND-THE-SCENES FILM
A 16mm reel of behind-the-scenes footage shot on the set of The Misfits (Seven Arts, 1961). The reel comes with the original envelope that is addressed to Marilyn Monroe from United Artists. Notes on the envelope read "16mm publicity" and "The Misfits/ film for Foreign Screening." Accompanied by a document from UA titled "The Making of 'The Misfits'/ (Narration for a 20-minute featurette)" with a personal note to Monroe affixed to the cover page.
The film begins with Monroe arriving in Reno, Nevada, with husband Arthur Miller and being received at the airport, then driving through Reno. The next scene appears to be a press conference with Monroe and co-stars Clark Gable, Montgomery Clift, Eli Wallach, Kevin McCarthy, and Thelma Ritter, director John Huston, and Miller.
The approximately 19-minute film goes on to show a variety of behind-the-scenes activities of the cast and crew beginning with the filming of Monroe and Ritter in a street scene that was cut from the final version of the film.
Other segments include Monroe at Harrah's Casino taking refreshment with Ritter, Huston, and a dog Monroe attempts to feed; the cast on location; street filming in Reno with the cast in a vehicle followed by a parade of observers; Monroe signing autographs; Monroe greeting and getting on a horse; shots of the cast being filmed riding together; aerial images of the set; a baseball game being played on set; a football being tossed on set with Miller and Huston joining in the game; and Monroe lounging with two other women on the hood of a car. The last part of the film shows the filming of a Misfits scene where Monroe is swimming and playing with a dog in the water. The very last image is of Monroe running from the water to embrace Gable. No audio. Accompanied by a DVD copy of the film.
Diameter, 8 1/4 inches
PROVENANCE From the Lost Archive of Marilyn Monroe
Winning bid:$7,500 - Estimate: $4,000 - $6,000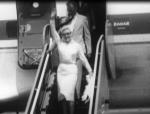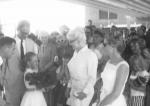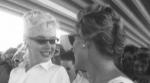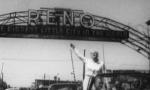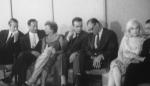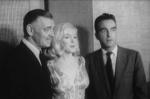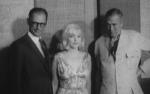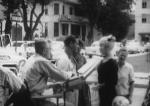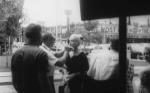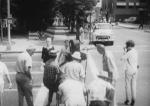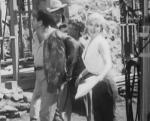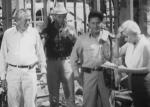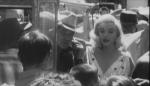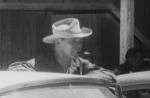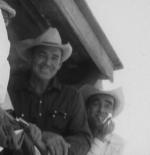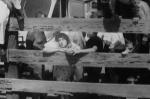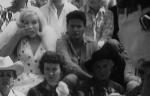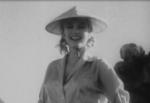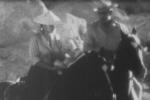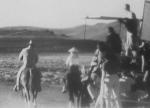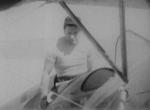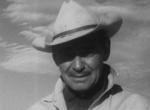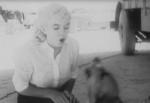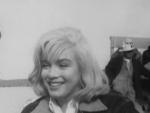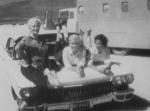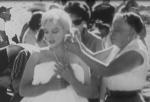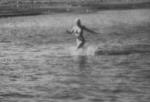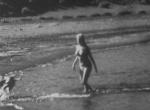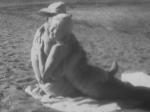 ---
Photos Diverses
---
Lot 923 MARILYN MONROE PHOTOGRAPH AS A CHILD
A black and white photographic print of Marilyn Monroe, née Norma Jean Baker. Printed on the bottom right "F999-S-492."
Winning bid:$1,250 - Estimate: $800 - $1,200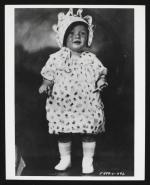 ---
Lot 924 MARILYN MONROE 1951 PHOTOGRAPH
A Marilyn Monroe vintage original photograph taken by Phil Burchman circa 1951. Believed to be taken for 20th Century Fox publicity photographs. Marked at lower right "F999-S-259."
PROVENANCE From the Lost Archive of Marilyn Monroe
Winning bid:$576 - Estimate: $300 - $500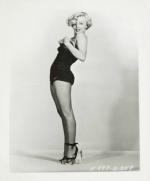 ---
Lot 929 MARILYN MONROE GENTLEMEN PREFER BLONDES PUBLICITY PHOTOGRAPH
A vintage black and white publicity photograph of Marilyn Monroe for the film Gentlemen Prefer Blondes (20th Century, 1953). Notations in pencil on verso.
Winning bid:$448 - Estimate: $800 - $1,200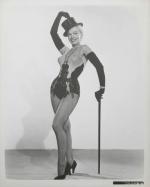 ---
Lot 931 MARILYN MONROE "A NEW WRINKLE" PHOTOGRAPH
A photograph of Marilyn Monroe signed by photographer Tom Kelley. This image is popularly titled "A New Wrinkle." Monroe sat for Kelley in 1949 for what has come to be known as "The Red Velvet Session." Kelley has signed the image in the lower right and numbered it 55/95 in the lower left. Housed in a frame; not examined outside of frame.
Winning bid:$2,187.50 - Estimate: $1,000 - $2,000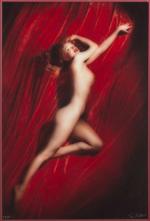 ---
Lot 950: MARILYN MONROE VINTAGE PHOTOGRAPH
A Marilyn Monroe vintage black and white photograph.
PROVENANCE From the Lost Archive of Marilyn Monroe
Winning bid:$768 - Estimate: $600 - $800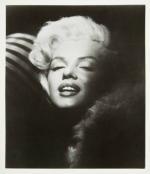 ---
Lot 951: MARILYN MONROE VINTAGE PUBLICITY PHOTOGRAPH
A vintage black and white publicity photograph of Marilyn Monroe. Photo Files stamp and notations on verso.
Winning bid:$750 - Estimate: $800 - $1,200

---
Lot 952: MARILYN MONROE PRINTS BY GEORGE BARRIS
A set of three photographic prints of Marilyn Monroe, each printed in a limited edition of 50 and signed by George Barris on the lower right. The photographs were taken on the set of Seven Year Itch (20th Century Fox, 1955). Silver gelatin prints, printed on double-weight fiber paper under the guidance and approval of Barris by One West Publishing. Each print is stamped on verso with the edition number and is accompanied by a letter of authenticity from OneWest Publishing.
Winning bid:$1,152 - Estimate: $1,500 - $3,000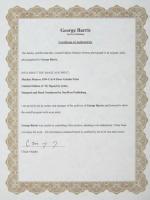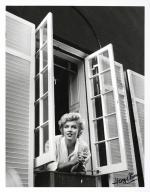 ---
Lot 953: MARILYN MONROE AND MILTON BERLE CONTACT SHEET
A vintage black and white contact sheet of images showing Marilyn Monroe and Milton Berle at a 1955 Friars Club banquet taken by Milton Greene. Of 36 total frames, several are obscured. Marked on verso "MG 329 /5" in an unknown hand.
Winning bid:$576 - Estimate: $400 - $800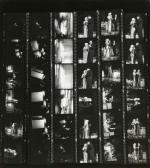 ---
Lot 954: JOE DiMAGGIO PUBLICITY PHOTOGRAPH
A vintage black and white image of Joe DiMaggio signing a baseball.
PROVENANCE From the Lost Archive of Marilyn Monroe
Winning bid:$75 - Estimate: $150 - $300

---
Lot 956: MARILYN MONROE KOREA VISIT PHOTOGRAPHS
A pair of vintage original black and white photographs of Marilyn Monroe dining with troops in Korea in 1954. Also present is an image of a band performing on stage.
PROVENANCE From the Lost Archive of Marilyn Monroe
Winning bid:$640 - Estimate: $400 - $600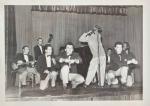 ---
Lot 957: MARILYN MONROE AND JOE DiMAGGIO PHOTOGRAPH CUT IN HALF
An original vintage photograph of Marilyn Monroe and Joe DiMaggio taken while on their honeymoon in Japan. The photograph has been cut in half directly between the couple.
PROVENANCE From the Lost Archive of Marilyn Monroe
Winning bid:$1,152 - Estimate: $1,000 - $2,000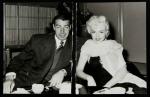 ---
Lot 970: MARILYN MONROE "THE PIANO SITTING" CONTACT SHEET
A vintage black and white contact sheet showing 24 frames of Marilyn Monroe and Maurice Chevalier from "The Piano Sitting" in 1955 by Milton Greene. One image is marked in red grease pencil; marked "A" on verso.
Winning bid:$1,600 - Estimate: $400 - $600

---
Lot 971: MARILYN MONROE PARTIAL CONTACT SHEET
A vintage black and white partial contact sheet of eight frames taken by Milton Greene in 1955 of Marilyn Monroe and Maurice Chevalier from "The Piano Sitting."
Winning bid:$320 - Estimate: $200 - $400


---
Lot 972: MARILYN MONROE AND MARLON BRANDO PHOTOGRAPH BY MILTON GREENE
A black and white original photograph of Marilyn Monroe and Marlon Brando taken by Milton Greene in 1955. Brando is kneeling before Monroe draping an "Actors' Studio Benefit Usher" sash across her chest. Artist's stamp on verso, signed by Greene and dated "3-21-80."
unsold - Estimate: $600 - $800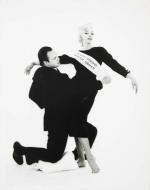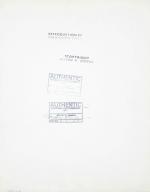 ---
Lot 973: MARILYN MONROE MMP ANNOUNCEMENT CONTACT SHEET
A vintage black and white partial contact sheet of images believed to have been taken by Milton Greene at the 1955 announcement of the formation of Marilyn Monroe Productions, Inc. The sheet has The sheet has 34 frames and a grease pencil marking in blue; numeric notation on verso.
Winning bid:$1,152 - Estimate: $500 - $700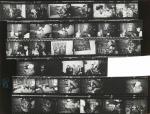 ---
Lot 982: MARILYN MONROE CECIL BEATON PHOTOGRAPH
A black and white vintage photograph of Marilyn Monroe taken by Cecil Beaton in 1956. The photograph is mounted to board.
PROVENANCE From the Lost Archive of Marilyn Monroe
Winning bid:$1,152 - Estimate: $1,000 - $2,000

---
Lot 983: MARILYN MONROE PHOTOGRAPH BY MANFRED KREINER
A vintage black and white photograph of Marilyn Monroe taken by Manfred Kreiner in 1959 while Monroe visited Chicago to promote her latest film Some Like It Hot (UA, 1959). Photographer's stamp on verso with publicity snipe affixed with tape.
Winning bid:$640 - Estimate: $1,000 - $2,000

---
Lot 984: MARILYN MONROE AND ARTHUR MILLER PHOTOGRAPH BY MANFRED KREINER
A vintage black and white photograph of Marilyn Monroe and Arthur Miller taken by Manfred Kreiner at the premiere of Some Like It Hot (UA, 1959). Photographer and archive stamp on verso.
Winning bid:$512 - Estimate: $1,000 - $2,000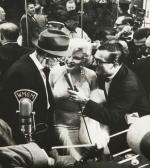 ---
Lot 985: MARILYN MONROE AND ARTHUR MILLER VINTAGE PHOTOGRAPH
A Marilyn Monroe and Arthur Miller black and white vintage original photograph. Taken by Paul Schumach at the premiere of Some Like It Hot (UA, 1959). Photographer stamp on verso.
PROVENANCE From the Lost Archive of Marilyn Monroe
Winning bid:$2,187.50 - Estimate: $600 - $800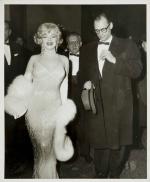 ---
Lot 988: MARILYN MONROE CONTACT SHEET
A contact sheet of images showing Marilyn Monroe with Laurence Olivier and Terence Rattigan taken by Milton Greene from a publicity photo session in 1956 for the film The Prince and the Showgirl (Warner Bros., 1957). Rattigan wrote the screenplay for the film based on his stage play The Sleeping Prince . Photographer's stamp on verso.
Winning bid:$1,280 - Estimate: $400 - $600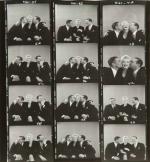 ---
Lot 991: MARILYN MONROE ORIGINAL VINTAGE PHILIPPE HALSMAN PHOTOGRAPH
An original vintage black and white photograph of Marilyn Monroe taken by Philippe Halsman. Photographers stamps and handwritten notations on verso. This photograph was used on Monroe's first LIFE magazine cover in April 1952.
PROVENANCE Gift from Philippe Halsman to Lawrence Schiller
Winning bid:$10,240 - Estimate: $5,000 - $7,000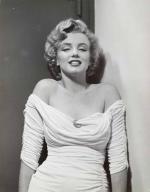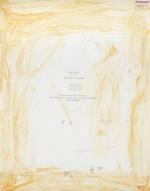 ---
Lot 992: MARILYN MONROE PHOTOGRAPH LAYOUT SHEET
A layout sheet of four Marilyn Monroe color photographs by photographers Milton Greene (two), Eve Arnold, and Lawrence Schiller. The images were used in the book Marilyn: A Biography by Norman Mailer (New York: Grosset & Dunlap, 1973). Notations and crop marks on each of the images; additional notations on verso.
PROVENANCE From the Personal Archives of Lawrence Schiller
unsold - Estimate: $5,000 - $7,000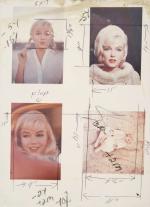 ---
Lot 993: MARILYN MONROE PHOTOGRAPHS BY JOHN BRYSON
A pair of Marilyn Monroe black and white photographs taken by John Bryson in 1960 for LIFE magazine. The photographs were printed in 1972 to be included in the book Marilyn: A Biography by Norman Mailer (New York: Grosset & Dunlap, 1973). Each photograph is mounted to a layout board with various notations.
PROVENANCE From the Polaris Archives of Lawrence Schiller
Winning bid:$9,375 - Estimate: $8,000 - $10,000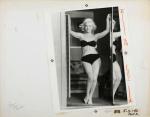 ---
Lot 994: MARILYN MONROE PHOTOGRAPHS BY SAM SHAW
A pair of photographs of Marilyn Monroe taken by Sam Shaw, marked on verso "Sam Shaw ('56)." The photographs were printed in 1972 to be included in the book Marilyn: A Biography by Norman Mailer (New York: Grosset & Dunlap, 1973). Accompanied by original mounting board with notations on the size of the images.
PROVENANCE From the Polaris Archives of Lawrence Schiller
unsold - Estimate: $8,000 - $10,000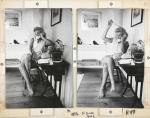 ---
Lot 997: MARILYN MONROE ORIGINAL JACK CARDIFF PHOTOGRAPHS
A group of three Marilyn Monroe original black and white photographs taken during the filming of The Prince and the Showgirl (Warner Bros., 1957) by cinematographer Jack Cardiff. All are housed in silver tone frames, and each bears an original Christie's lot sticker from the 1999 Monroe auction.
Each 20 1/4 by 16 1/4 inches, framed
PROVENANCE Lot 347, "The Personal Property of Marilyn Monroe," Christie's, New York, Sale number 9216, October 27 & 28, 1999
Winning bid:$37,500 - Estimate: $10,000 - $20,000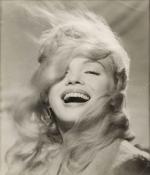 ---
Lot 1003: MARILYN MONROE BEHIND-THE-SCENES PHOTOGRAPHS
A group of six photographs of Marilyn Monroe and others on the set of Let's Make Love (20th Century, 1960). Includes images from Monroe's on-set birthday party where director George Cukor and co-star Yves Montand can also be seen.
PROVENANCE From the Lost Archive of Marilyn Monroe
Winning bid:$768 - Estimate: $400 - $600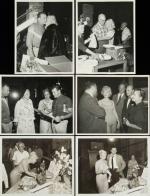 ---
Lot 1027: MARILYN MONROE LAWRENCE SCHILLER CONTACT SHEET
An original vintage contact sheet of Marilyn Monroe photographs taken by Lawrence Schiller on the set of Something's Got to Give (20th Century, 1962). The contact sheet was given by Schiller to Monroe who folded it in half before returning it to the photographer. Twelve of the images show Monroe in her role as Ellen Wagstaff Arden with actor Robert Christopher Morley, who played her son in the uncompleted film. The remaining 13 images show Monroe during the filming of the now famous pool scene. Signed by Schiller on verso.
PROVENANCE From the Personal Archives of Lawrence Schiller
unsold - Estimate: $5,000 - $7,000

---
Lot 1029: MARILYN MONROE ORIGINAL VINTAGE PHOTOGRAPH BY LAWRENCE SCHILLER
An original vintage black and white photograph of Marilyn Monroe taken by Lawrence Schiller on the set of Something's Got to Give (20th Century, 1962). The photograph is marked with cropping indicators and labeled "755." Housed in a frame, not examined outside of frame.
PROVENANCE From the Personal Archives of Lawrence Schiller
Winning bid:$13,750 - Estimate: $10,000 - $12,000

---
Lot 1030: MARILYN MONROE ORIGINAL VINTAGE PHOTOGRAPH BY LAWRENCE SCHILLER
An original vintage black and white photograph of Marilyn Monroe taken by Lawrence Schiller on the set of Something's Got to Give (20th Century, 1962). The photograph shows Monroe in profile during the filming of the pool scene. The photograph is marked with cropping indicators and labeled "636." Multiple stamps, stickers, and markings on verso.
PROVENANCE From the Personal Archives of Lawrence Schiller
Winning bid:$12,500 - Estimate: $10,000 - $12,000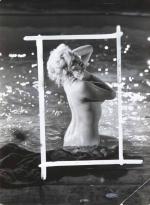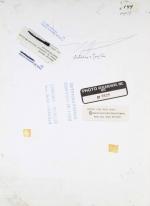 ---
Lot 1036: MARILYN MONROE GOLDEN GLOBE CEREMONY PHOTOGRAPH
A vintage black and white photograph of Marilyn Monroe at the 1962 Golden Globes award ceremony taken by Gene Daniels. At the event Monroe won the Female World Film Favorite for the year 1961. Photographer stamp on verso with additional "Revue" stamp and notation.
Winning bid: $ 320 - Estimate: $ 400 - $ 600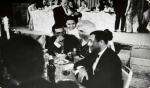 ---
Lot 1037: MARILYN MONROE GOLDEN GLOBE CEREMONY PHOTOGRAPH
A vintage black and white photograph of Marilyn Monroe at the 1962 Golden Globes award ceremony taken by Gene Daniels. In the photograph, Monroe is talking to her escort to the event, writer and director José Balaños. Photographer's stamp on verso with additional "Revue" stamp and notation.
Winning bid: $ 256 - Estimate: $ 400 - $ 600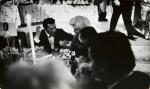 ---
Lot 1038: MARILYN MONROE GOLDEN GLOBE CEREMONY PHOTOGRAPH
A vintage black and white photograph of Marilyn Monroe at the 1962 Golden Globes award ceremony taken by Gene Daniels. The image shows Monroe seated at her table smiling and clapping. At the event Monroe won the Female World Film Favorite for the year 1961. Photographer's stamp on verso with additional "Revue" stamp and notation.
Winning bid: $ 896 - Estimate: $ 400 - $ 600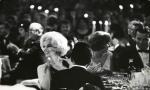 06 septembre 2013
Le 13 août 1962, Jose Bolanos se recueille sur la tombe de Marilyn en y déposant un bouquet de fleurs.
On August 13, 1962, Jose Bolanos (her Mexican lover) is at the Marilyn's grave of Marilyn by laying down a bouquet of flowers.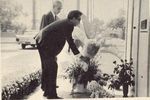 Des passants viennent déposer des fleurs.
Some people comes to lay flowers.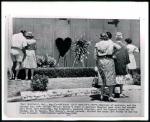 ---
© All images are copyright and protected by their respective owners, assignees or others.
copyright text by GinieLand.

03 septembre 2013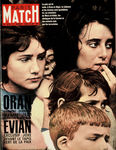 Le magazine Paris Match n°675, du 17 mars 1962, consacrait un article sur Marilyn et Arthur Miller: "Marilyn et Arthur, enfin heureux... mais pas tout à fait de la même manière: Arthur au coin du feu. Marilyn dans les boîtes de nuit".
16 août 2012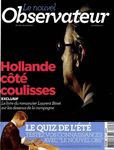 Le magazine français Le Nouvel Observateur n°2493, paru le 16 août 2012 consacre un article de 5 pages à Marilyn Monroe (chapitre 6, par François Forestier).
prix: 3,50 €
---
Chapitre 6 et fin : Marilyn dans la nuit
Par François Forestier
en ligne sur CinéObs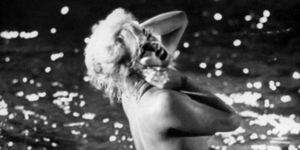 Elle convoque un photographe, se déshabille sur le plateau et, nue, se baigne, sourit, prend la pose. Elle sait fort bien que les clichés vont faire le tour du monde.© DR
C'est avec « Something's Got to Give », film inachevé de George Cukor (1962), que s'achève la vie de Marilyn Monroe.
Dans sa cellule capitonnée, Marilyn est nue. Elle a beau hurler, cogner, rien n'y fait. Les infirmiers passent devant le hublot de sécurité, se poussent du coude, « T'as vu, c'est Marilyn ! », et vont avoir quelque chose à raconter, le soir, au bistrot. Elle est revenue du Mexique en compagnie d'un bellâtre latino, Jose Bolanos, devenu son amant. En fait, c'est un indic du FBI, qui renseigne J. Edgar Hoover directement. Sur les instructions de sa psy le docteur Kris, Marilyn a été vêtue d'une camisole de force, transportée par quatre forts des Halles, face au sol, et jetée dans son cachot. Elle va y rester trois nuits, avant que Joe DiMaggio ne vienne la délivrer, manu militari. A partir de ce moment, elle flotte sur un océan de Dom Pérignon.
Le 16 octobre, enfin, la 20th Century Fox lui fait parvenir un scénario : celui de « Something's Got to Give », remake d'une pétillante comédie de 1939, « Mon épouse favorite », de Garson Kanin. C'est l'histoire d'un veuf charmant (joué par Cary Grant dans la première version, par Dean Martin dans la seconde) dont l'épouse a disparu en mer, sept ans auparavant. Quand elle revient, le mari est en train de se remarier avec une belle emmerderesse…
Le truc, c'est que le réalisateur de cette resucée est George Cukor. Cinéaste exigeant, entouré d'une cour de mignons, celui-ci vient de diriger Marilyn dans « le Milliardaire ». Il a frôlé la dépression nerveuse. A chacun de ses retards, soumis à un régime alimentaire draconien, il se mettait à manger les pages du scénario. Quand la star arrivait, elle était étonnée de rencontrer un homme aux gencives crayeuses de papier mâché. Marilyn, trois ans plus tard, est persuadée que Cukor la déteste. C'est le cas. La Fox est consciente du « problème Marilyn », et commet le bon docteur Greenson à sa surveillance - et à sa remise en état. Or la méthode thérapeutique de ce dernier, c'est d'abord d'enregistrer ses clients (à la grande satisfaction de Hoover), puis de boire du champagne avec Marilyn, chez lui. Bref, il fait tout ce qu'un psy ne doit pas faire.
De plus, Marilyn est en pleine love story avec JFK. Le 19 novembre 1961, elle le rejoint chez Peter Lawford dans sa maison de Santa Monica, sur la plage, juste avant que le président ne rencontre le chancelier Adenauer. Un autre rendez-vous est fixé pour le 5 décembre, à New York. En ce qui concerne le film, en revanche, elle traîne les pieds. Elle ne se présente pas aux essayages. Ni aux tests de maquillage. Elle refuse le scénario tel quel. Elle bloque la campagne de publicité. Elle préfère filer à Palm Springs, où JFK l'attend au bord de la piscine de Bing Crosby. Puis elle se bourre de Librium, de Demerol, de pilules magiques. Elle apprend que Cukor parle d'elle en termes qui feraient rougir un charretier. Finalement, menacée par les juristes du studio, elle se soumet.
Le 30 avril 1962, elle arrive à 6h30 du matin, prête. Miracle ! Elle tourne. Le lendemain, elle est absente. Trois semaines passent. Elle a travaillé un seul jour. Chez elle, Marilyn se concentre sur l'événement majeur : la fête d'anniversaire de JFK, au Madison Square Garden. La Fox lui interdit de s'absenter ? So what ? Elle saute dans un hélicoptère prêté par Howard Hughes et, dès son arrivée, essaie la robe, la fameuse robe couleur chair créée par le couturier Jean-Louis. Vingt couches de soie sur les seins et l'entrejambe, six mille pierres du Rhin, et l'impression d'une totale nudité… La robe est cousue à même le corps.
Le grand soir, enfin, Marilyn, très en retard, monte sur scène - après Ella Fitzgerald, Maria Callas, Harry Belafonte. Elle marche à petits pas. Elle titube. En coulisse, Peter Lawford, maître de cérémonie, voit la robe se déchirer dans le dos. Tout le monde, derrière, peut apercevoir le cul de Marilyn. Elle est emportée par des machinos, comme une statue, pour qu'on recouse la robe. Un comique, Jack Benny, fait la soudure sur scène. Marilyn revient. JFK, les pieds posés sur la rambarde, un mégot de cigare aux lèvres, s'extasie. Et quarante millions de téléspectateurs écoutent Marilyn chanter « Happy Birthday » d'une voix… d'une voix…
« C'est comme si elle lui faisait l'amour », s'écrie une chroniqueuse. Exactement. Le moment est kitsch, magique, invraisemblable. L'image s'inscrit instantanément dans la saga de l'époque. Jackie Kennedy, elle, est restée à la campagne. Plus tard, la soirée continue chez le trésorier du Parti démocrate, Arthur Krim. Au petit matin, Marilyn rejoint JFK dans son hôtel. C'est leur dernière nuit ensemble. Lui le sait. Elle, non. Ils ne se reverront jamais.
De retour à Hollywood, elle est licenciée par le studio. Elle contre-attaque avec sa seule arme : l'érotisme. Elle convoque un photographe, se déshabille sur le plateau et, nue, se baigne, sourit, prend la pose. Elle sait fort bien que les clichés vont faire le tour du monde. Marilyn est une manipulatrice chevronnée. Et, en effet, alors que les patrons de la Fox sont en danger à cause des coûts hallucinants du tournage de « Cléopâtre », ils ne peuvent se permettre de passer « Something's Got to Give » par pertes et profits.
Cukor reprend le tournage, avec Dean Martin, Cyd Charisse et Lee Remick. Marilyn arrive, ne connaît pas son texte, hésite, réussit quelques prises, mais n'arrive pas à être longtemps concentrée. Chaque jour de retard coûte une fortune. Cukor est outré. Il ne supporte pas la présence de Paula Strasberg, la répétitrice de Marilyn, et il décrit aux journalistes une star capricieuse, pénible, mesquine. Il est vrai que Marilyn se comporte étrangement : tous les jours, elle appelle la Maison-Blanche, et, régulièrement, on lui répond que le président est occupé. Finalement, Peter Lawford, le beau-frère de JFK, met les choses au point : « Marilyn, pour lui, tu n'as été qu'un coup ! » Elle s'imaginait déjà en première dame… La chute est terrible. Elle s'abandonne.
Sa carrière est terminée. La Fox lui promet qu'elle ne tournera plus : elle vient de coûter deux millions de dollars au studio, inutilement. Mais elle n'en a cure. Elle se sent rejetée, sale, indésirable. Sale, elle l'est : chez elle, Marilyn ne se lave plus, traîne en vieux peignoir, sent mauvais. Sa gouvernante, Eunice Murray, qui est une espionne placée là par Greenson, observe ce naufrage. De temps en temps, Marilyn menace de faire une conférence de presse pour révéler sa liaison avec « The Prez » - le président. Peter Lawford, dépêché par les Kennedy Brothers, décide de lui offrir un week-end.
Le 27 juillet, il l'emmène au Cal-Neva, l'hôtel au bord du Lake Tahoe. On la loge dans le bungalow 52, une bonbonnière rose. Marilyn s'allonge, prend des pilules, décroche le téléphone et papote. Sans doute s'endort-elle. La ligne reste occupée pendant des heures. Un groom alerte le patron, Skinny D'Amato, un truand notoire, qui avertit son boss, Sam Giancana. Le parrain de Chicago est là, dans une autre aile, avec son porte-fingue, Jimmy « Blue Eyes » Alo (que Coppola nommera Jimmy Ola dans « le Parrain 2 »). Giancana, qui a financé secrètement la campagne de Kennedy, a la haine : Bobby Kennedy, le ministre de la Justice, a entrepris une guerre sans merci contre la Mafia.
Quand les deux hommes voient Marilyn inconsciente, ils réalisent qu'une mort soudaine serait une mauvaise publicité pour un établissement fréquenté par les voyous. Ils font boire du café à l'épave blonde. Puis, considérant Marilyn comme un déchet humain, Giancana décide de la faire violer par ses gorilles. Et demande que la scène soit photographiée, pour se venger des Kennedy. Puis il s'en vante au téléphone, auprès de son vieux copain Johnny Rosselli, qui finira découpé en morceaux dans un fût à Miami. L'agent Bill Roemer enregistre la conversation pour le FBI. Rosselli : « Tu prends ton pied, hein, à te taper la nana des Kennedy ? » Giancana : « Ouais. » Les photos parviennent à Frank Sinatra. Celui-ci, incrédule, regarde : sur l'un des clichés, Marilyn, à quatre pattes, est violée par Giancana pendant qu'elle vomit sur la moquette rose. Dégoûté, Sinatra brûle les photos.
En trois mois, Marilyn a fait quoi ? Cinq, sept, dix overdoses ? A chaque fois, un lavage d'estomac l'a sauvée. A chaque fois, un homme l'a reprise en main : Joe DiMaggio, désespérément amoureux de son ex-femme. D'ailleurs, il décide, en cette fin juillet 1962, de demander sa main à nouveau. Par ailleurs, les photos nues de Marilyn ont eu l'effet escompté. La Fox revient sur ses menaces, ravale ses injonctions, et propose un nouveau contrat plus avantageux à la star.
Mais Marilyn est déjà ailleurs, dans un demi-coma provoqué par les barbituriques. Ses dernières scènes filmées avec Wally Cox, un acteur qui est l'ami intime de Marlon Brando et qui mourra drogué, ont été excellentes. La Marilyn Monroe d'autrefois revient, par bribes, à la surface. Il faudrait continuer, sauver ce satané film. Elle réapparaît sur le plateau pour fêter son anniversaire, elle a 36 ans. Mais c'est un vendredi soir, les techniciens sont pressés de rentrer, le coeur n'y est pas. Le gâteau coule lentement sur la table, le champagne est servi dans des gobelets en papier, et l'ambiance est plombée. Vingt minutes après le pot, Marilyn reste seule, sur un plateau désert, avec Wally Cox, petit bonhomme à lunettes, drôle et terriblement dépressif.
Rentrée chez elle, Marilyn se sent écartelée entre ses deux gourous : Paula Strasberg, la coach parasite, et Ralph Greenson, que certains soupçonnent d'avoir des relations sexuelles avec sa cliente. Or la première est à New York, le second est en Suisse. Marilyn accorde une interview à un journaliste, pose de nouveau nue pour Bert Stern, discute avec Pat Newcomb, son attachée de presse, qui a été placée là par Bobby Kennedy, pour contrôler la situation.
Le 1er août 1962, un nouveau metteur en scène, Jean Negulesco, est choisi en remplacement de George Cukor. Negulesco est drôle, et il a déjà dirigé Marilyn dans « Comment épouser un millionnaire ». On reprendra donc le tournage en octobre, c'est décidé. Marilyn est-elle satisfaite ? Elle va s'acheter une table de nuit chez un antiquaire, rentre chez elle, décroche le téléphone, avale une poignée de pilules sans compter, bavarde, dodeline, s'endort. Nous sommes le 3 août.
L'interview paraît dans « Life », ce jour-là. Elle dit : « Vous ne savez pas ce que c'est, d'avoir tout ce que j'ai et de vivre sans amour, sans bonheur. » Le 4 août 1962, au petit matin, Marilyn est morte.■
---
Marilyn et la France
le 19/08/2012
Par Bernard Comment
en ligne sur cinema.nouvelobs.com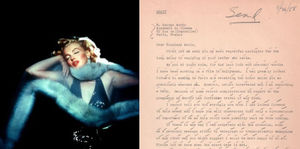 Chaque semaine, l'éditeur des écrits et dessins de la star - mandaté par la famille Strasberg - nous offre un document rare. Aujourd'hui, une lettre à Georges Auric, président de l'Académie du Cinéma.
Marilyn Monroe n'est jamais venue en France, du moins n'existe-t-il aucune trace d'un voyage. Mais elle avait une vraie tendance francophile, un goût pour la littérature (Camus, Proust), la peinture (Bonnard, Van Gogh) et les produits fins (champagne, foie gras) de l'Hexagone. Surtout, l'occasion s'en présenta très concrètement en 1958, quand l'Académie du Cinéma présidée par Georges Auric décida, lors de sa séance du 2 avril, de lui décerner son Grand Prix de la meilleure interprétation étrangère pour son rôle dans « Le Prince et la Danseuse », sorti quelques mois auparavant sur les écrans européens (et l'on peut imaginer le goût savoureux d'une telle récompense, par l'Académie d'une cinématographie prestigieuse, quand on sait le mépris avec lequel l'avait parfois traitée Laurence Olivier sur le tournage du film à Londres pendant l'été 1956). Si les oscars n'ont jamais couronné Marilyn (quelque chose en elle dérangeait l'establishment hollywoodien, peut-être le culot d'avoir fondé sa propre société de production, ou sa volonté d'échapper à l'icône de la blonde sexy), elle reçut de nombreux prix à l'étranger ou par la presse étrangère. Une invitation est donc lancée à Marilyn, qui semble ne pas recevoir la lettre. Quelques semaines plus tard, le 12 mai, l'Académie du Cinéma, croyant savoir que la star a prévu un voyage prochainement en Europe, tente une relance par l'intermédiaire de Paula Strasberg, et, le 22 mai, Marilyn accuse réception de ce courrier, se dit très honorée et déclare envisager sa venue avec son mari, mais pas avant l'automne. Le 5 septembre, elle précise que cela ne pourra pas être avant le 1er novembre, une fois que le tournage de « Certains l'aiment chaud » aura pris fin. En fait, le film de Billy Wilder, démarré le 4 août 1958, ne se terminera que le 6 novembre, avec vingt-neuf jours de retard imputables pour l'essentiel à Marilyn, qui accumulait les absences et les retards, tétanisée par une incertitude ontologique et craintive à l'idée des scènes parfois comiques de son rôle.
Vers la mi-septembre, Marilyn est rejointe sur le tournage par Arthur Miller et, quelques jours après, elle apprend qu'elle est enceinte. C'est le bonheur tant attendu. Mais le 7 novembre, elle est hospitalisée au Cedars of Lebanon Hospital de Los Angeles pour des difficultés liées à sa grossesse. Fausse alerte. Elle regagne New York, avec injonction des médecins de se reposer et de renoncer aux barbituriques et à l'alcool. De son côté, l'Académie du Cinéma relance, on propose de déplacer la cérémonie au mardi 25 novembre, puis au samedi 13 décembre. Chacun a ses urgences. Marilyn finit par envoyer un long télégramme le 26 novembre, dans lequel elle annonce qu'elle ne pourra malheureusement pas venir, pour la belle raison qu'elle est enceinte. On est déçu à Paris, mais on la félicite pour la bonne nouvelle. Marilyn propose de coopérer, sous la forme d'un message personnel, ou d'un télégramme, ou d'une conversation téléphonique. Cette dernière hypothèse sera finalement abandonnée en raison des complications techniques. On se contentera d'un message, envoyé l'avant-veille au directeur par télégramme : « Mes cordiales salutations à vous et à tous les membres de l'Académie. Je regrette sincèrement l'impossibilité d'être parmi vous à cette occasion et j'espère vous remercier tous prochainement pour le précieux prix que vous me remettez. J'espère avoir le plaisir de vous rencontrer dans un futur pas trop éloigné. Avec mes meilleurs voeux, Marilyn Monroe-Miller. »
Mais le 16 décembre, c'est le drame. Une fausse couche, l'hospitalisation dans une clinique de Manhattan, la déprime, des semaines noires que les fêtes de fin d'année ne parviennent pas à égayer. L'enfant tant désiré ne viendra jamais. L'étoile de cristal sera remise à Marilyn le 26 février 1959, à New York, par Georges Auric, en voyage aux Etats-Unis. On ne sait si la cérémonie eut lieu à l'Institut du Film français ou dans les luxueux locaux des services culturels de l'ambassade de France, en haut de la V Avenue près du Metropolitan Museum. Il se dit qu'une robe de soirée de Marilyn serait conservée dans cette représentation française, bien cachée, et dévoilée en de rares et précieuses occasions, comme l'incantation d'un fantôme… dont le rayonnement continue de nous parvenir et de nous toucher, tout particulièrement ici où l'on a su, depuis longtemps, voir en elle autre chose qu'une blonde écervelée, à savoir une femme curieuse, exigeante, désireuse de se perfectionner et de se cultiver. Une enfant radieuse, pour reprendre la belle expression de Truman Capote.
La lettre de Marilyn à Georges Auric :
Tout d'abord laissez-moi vous adresser mes plus plates excuses pour le long retard pris à répondre à votre lettre et à votre télégramme.
Comme vous le savez sans doute, j'ai travaillé sur un film à Hollywood durant les quatre derniers mois et demi. J'avais vraiment espéré venir à Paris pour y recevoir la récompense dont vous m'avez si gentiment gratifiée. Cependant, la nature est intervenue et j'attends un enfant. En raison de récentes complications concernant la grossesse, mon médecin m'a interdit toute espèce de voyage.
Je ne peux pas vous dire assez fort combien j'ai attendu cet événement et j'espère que vous comprendrez que seule une circonstance aussi importante à mes yeux pouvait m'empêcher de venir.
S'il y a une façon pour moi de coopérer à cet événement, à travers un message personnel ou un télégramme ou une conversation téléphonique transatlantique ou tout autre moyen dont vous auriez l'idée, je serai très heureuse de le faire. Faites-moi s'il vous plaît savoir quand la date exacte sera fixée. Avec mes voeux les plus sincères pour tous les membres de l'Académie et à nouveau mes plus chaleureux remerciements pour ce grand honneur qui m'est fait, Marilyn Monroe Miller■

12 mai 2011
Le vendredi 2 mars 1962, Marilyn Monroe est de retour à Los Angeles, après avoir passé une dizaine de jours au Mexique. Pat Newcomb, Eunice Murray et Jose Bolanos l'accompagnent.
Photographies de George Fry.
On Friday, March 2, 1962, Marilyn Monroe is back in Los Angeles after having spent ten days in Mexico City. Pat Newcomb, Eunice Murray and Jose Bolanos are with her.
Photographs by George Fry.
> Sur le tarmac de l'aéroport international de Los Angeles (LAX)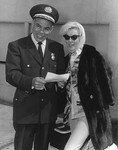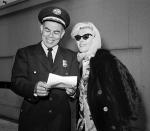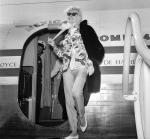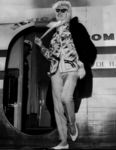 ---
Articles de presse du 3 Mars 1961
Voice of Broadway by Dorothy Kilgallen.
Robert Goulet says he's been asked to play the lead opposite Marilyn Monroe in her next film, " Something's Got to Give'' — but something will have to give before he can say "yes." He's tied to "Camelot" until October. Meanwhile Marilyn has slimmed down to the point where her chassis never looked better, and anyone who thinks she is unhappy about Arthur Miller's recent wedding just doesn't know her. She was alerted well in advance of the nuptials, and couldn't care less.
La Voix de Broadway par Dorothy Kilgallen.
Robert Goulet raconte qu'il a été invité à jouer le rôle principal face à Marilyn Monroe dans son prochain film "Quelque chose va craquer" - mais quelque chose devra donner avant qu'il puisse dire «oui». Il est lié à "Camelot" jusqu'à octobre. Pendant ce temps, Marilyn a maigri au point où son corps n'a jamais été aussi mieux, et quiconque pense qu'elle est malheureuse au sujet du récent (re)mariage d'Arthur Miller, ne la connait pas. Elle a été bien averti bien à l'avance des noces, et ne pouvait pas s'en soucier.
MM Returns to Hollywood - HOLLYWOOD (AP)
Actress Marilyn Monroe is back in Hollywood. She arrived at International airport Friday in typical Monroe fashion—late. Her plane from Mexico was an hour behind schedule.
Marilyn retourne à Hollywood.
L'actrice Marilyn Monroe est de retour à Hollywood. Elle est arrivée à l'aéroport international vendredi à la mode typique de Monroe -en retard. Son avion en provenance du Mexique avait une heure de retard.

Marilyn Ends Mexico Vacation -HOLLYWOOD (AP)
Marilyn Monroe ended a Mexico City vacation yesterday returning to Hollywood in dark glasses, mink coat, tan slacks and a gaily coloured blouse. The movie queen wore little or no makeup when she stepped from the plane at Los Angeles International Airport. It wasn't established immediately how long she'll remain in the film capital or whether she'll be working. She told newsmen she may make a movie, "Something's Got to Give," but she wasn't sure. "It's supposed to be a comedy," she added. Asked about boy friends, she was especially vague.
She said she didn't know whether ex-husband Joe Dimaggio planned to visit her. She denied knowledge, in fact, of the baseball celebrity's whereabouts.
Fin des vacances de Marilyn au Mexique.
Marilyn Monroe a terminé ses vacances dans la ville de Mexico hier, revenant à Hollywood en lunettes noires, manteau de vison, un pantalon beige et un chemisier gaiement coloré. La reine du cinéma portait peu ou pas de maquillage quand elle sortit de l'avion à l'aéroport international de Los Angeles. Il n'a pas été établi immédiatement combien de temps elle va rester dans la capitale du cinéma ou si elle va travailler. Elle a dit à des journalistes qu'elle allait peut être faire un film "Quelque chose va craquer", mais elle n'en était pas sûre. "C'est censé être une comédie, a-t-elle ajouté. Interrogée sur ses petits amis, elle était particulièrement vague.
Elle a dit qu'elle ne savait pas si son ex-mari Joe DiMaggio avait prévu de lui rendre visite. Elle a nié avoir connaissance, en fait, de la localisation de la star de baseball.
Los Angeles Times.
Marilyn Monroe arrives in Los Angeles after jet trip from vacation in Mexico, and refuses to comment on rumors that she will be rewed to first husband Joe DiMaggio.
Marilyn Monroe arrive à Los Angeles après après un voyage éclair de repos Mexique, et refuse de commenter les rumeurs qu'elle aurait renoué avec son premier mari Joe DiMaggio.
---
---
> Video

---
© All images are copyright and protected by their respective owners, assignees or others.
copyright text by GinieLand.
Enregistrer
26 janvier 2011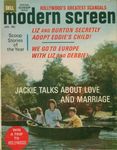 Le magazine américain Modern Screen, de janvier 1965, publiait une photographie de Marilyn Monroe dans les bras de Jose Bolanos, son amant mexicain.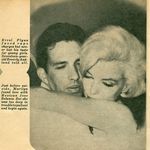 10 décembre 2010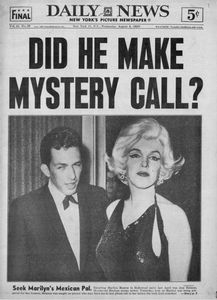 Le journal américain de New-York Daily News du mercredi 8 août 1962, titre en Une "Did he make mystery call?'" en publiant une photographie de Marilyn Monroe en compagnie de José Bolanos, prise trois mois auparavant (en avril) à la soirée des Golden Globes. Alors que les préparatifs des funérailles se préparent, on apprend que Bolanos pourrait bien être la dernière personne à avoir parlé au téléphone à Marilyn.

C'est Joe DiMaggio, le second mari de Marilyn, qui s'occupa des funérailles. Seulement 15 personnes triées sur le volet, des "amis très proches" de Marilyn, participeront à la mise en place des services à 13h dans la Chapelle du cimetière de Westwood, parmi lesquelles son agent Pat Newcomb, Paula et Lee Strasberg de l'Actors Studio. Le journal publie des photographies des proches de Marilyn arrivant à Los Angeles pour se rendre aux funérailles de l'actrice: l'avocat new-yorkais Aaron R Frosch accompagné de la coach d'art dramatique Paula Strasberg, l'avocate Inez Melson, la demie-soeur de Marilyn Berniece Miracle. Mais ni son premier mari, James Dougherty, ni son dernier mari, Arthur Miller, ne seront présents, ni même sa mère, Gladys Baker, internée en institut psychiatrique, mais néanmoins reprénsentée par sa tutrice, Inez Melson. Son second époux, Joe DiMaggio et le fils de celui-ci, Joe Jr, suivront le cortège funéraire. Le poète Carl Sandburg a rédigé une éloge envoyée par télégraphe. La famille demanda ne pas apporter de fleurs mais de faire plutôt un don à une institution. La présentation du corps de la défunte a été préparée par son maquilleur et sa coiffeuse habituelle, envoyés, d'après l'article, par la 20th Century Fox. Des centaines de fans se regroupèrent autour du cimetière, dans lequel Marilyn sera inhumé et où reposent sa grand-mère et sa tante Grace Goddard. On ne sait pas encore si sa mort, par l'absorption de barbituriques, est un accident ou un suicide.

La police recherche le scénariste mexicain Jose Bolanos qui pourrait bien être la dernière personne à avoir discuté avec Marilyn par téléphone. Cet appel aurait fait suite à celui de Joe Dimaggio Jr., le fils de Joe DiMaggio âgé de 21 ans et incorporé dans la Marine, et qui raconta à Marilyn sa rupture sentimentale d'avec sa petite amie Pamela Ries. Selon sa gouvernante, Eunice Murray, Marilyn était alors toute enjouée.
José Bolanos était le dernier ami connu en date de Marilyn, qu'elle rencontra lors de son séjour à Mexico en février de la même année, et qu'elle fréquenta les dernières semaines précedent sa mort, à Hollywood. Mais Pat Newcomb, l'agent de Marilyn, ajouta qu' "ils s'amusaient et aimaient passer juste du temps ensemble."
Eunice Murray rapporta à la police que Marilyn s'agita après avoir reçu ce deuxième appel tard dans la soirée de samedi, mais qu'elle n'avait aucune idée de l'identité de cet interlocuteur, ni de l'heure précise. Mrs Murray raconta que vers 3h30 du matin, elle pressentie que quelque chose n'allait pas, remarquant que la lumière de la chambre de Marilyn, fermée à clé, était toujours allumée. Elle appela le docteur qui força la porte et trouva Marilyn morte. "Connaissant Marilyn comme je la connais, je pense que si cet appel l'a réveillé, elle a dû reprendre des pillules pour dormir", déclara Mrs Murray. ce qui montre que sa mort serait bien accidentelle, thèse que réfute Ben Hecht, qui interviewa Marilyn en 1954, informant qu'elle tenta de se suicider deux fois quand elle était jeune, affirmant que c'est "Hollywood qui la sauva".

On apprend aussi l'attirance de Marilyn pour la ville de Mexico: elle y rencontra Jose Bolanos avec qui elle aurait prévu de coproduire un film. il l'accompagna dans la ville faire du shopping pour la décoration de sa maison de Los Angeles. Elle resta à Mexico jusqu'au 2 mars et Bolanos la rejoignit ensuite à Los Angeles. Marilyn retourna ensuite à Mexico, notamment le 15 septembre, journée de l'indépendance du pays. Elle fit aussi un don de 1 000 Dollars à un orphelinat du Mexique, ce qui porte à croire qu'elle aurait éventuellement prévu d'adopter un enfant mexicain, bien qu'aucun ami proche de Marilyn n'ait entendu parlé de tel projet.

Le journal rapporte aussi les déclarations d'amour pour Marilyn, de trois actrices : Rosalind Rusell, Lisa Kirk et Carroll Baker, toutes trois choquées par l'annonce de la mort de la star, elles donnent leur avis sur sa tragique disparition.

>> Source scans sur emulsioncompulsion.com
18 août 2010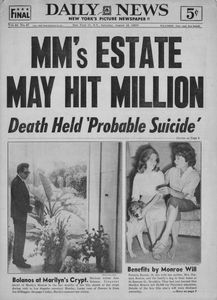 Le journal américain de New-York Daily News du samedi 18 août 1962, titre en Une "MMs Estate May Hit Million - Death held 'probable suicide'" en s'interrogeant sur l'héritage de Marilyn, et publie deux photographies: une de José Bolanos se receuillant devant la tombe de Marilyn, et une photo de Patrica Rosten avec sa mère, amies de Marilyn (respectivement fille et femme de Norman Rosten), Marilyn ayant légué à Patricia, alors âgée de 16 ans, 5000 $ pour son éducation. A l'intérieur du journal, un reportage constitué de plusieurs articles:

Tout d'abord, le journal analyse l'héritage de Marilyn "s'élevant à près de 800 000 $, voir 1 million" après que les procureurs de New York

Aaron Frosch

et

Arnold Weissberger

aient confirmé aux journalistes le contenu de l'héritage de Marilyn, selon ses voeux: "Son argent provenait essentiellement des films qu'elle a tourné, et de ses investissements productifs, elle n'avait que peu de dettes". Ils ont lu son testament devant la presse, rédigé le 14 janvier 1961, avec pour témoins Frosch et sa secrétaire,

Mdme Louise H. White

: "Je lègue tous mes effets personnels et vêtements à

Lee Strasberg

", sa soeur

Berniece Miracle

reçut 10 000 $ auquel s'ajoute 40 000 $ correspondant à 25 % du solde. Puis 10 000 $ à son amie et secrétaire

May Reis

. A ses ami Norman Rosten et sa femme Hedda: 5000 $ pour l'éducation de leur fille

Patricia

. Pour sa mère

Gladys

, Marilyn laissa 100 000 $, versés en 5000 $ par an; mais aussi 2500 $ par an pour son coach qui l'a formé,

Mdme Michael Chekhov

. Après la mort de Gladys et de Chekhov, l'argent serait versé au

Dr Marianne Kris

, psychiatre de New York, pour l'organisation des institutions psychiatriques; et Le Dr Kris reçoit par ailleurs 25% du solde. Tous les biens de son appartement new yorkais (444 E. 57th Street) furent envoyés au département de police pour être en sûreté et devra être réclamé par Frosch.
Par ailleurs, il est rapporté la venue de

José Bolanos

, 35 ans, lundi 13 août; il apporta des fleurs sur la tombe de Marilyn pour s'y receuillir. Il refusa d'accorder une interview à propos d'un éventuel mariage avec Marilyn, mais il confia avoir été très proche d'elle, beaucoup plus que n'importe quel autre homme. Les autorités voulaient interroger Bolanos sur le mystérieux dernier appel téléphonique qu'elle a eut avant sa mort, mais il refusa d'en parler. Marilyn et Bolanos se fréquentaient beaucoup en février au Mexique, puis les derniers mois de Marilyn à Hollywood.
Ensuite, le journal revient sur la conclusion du coroner de Los Angeles

Theodore J. Curphey

, concernant la mort de Marilyn: "un suicide probable", dû à son comportement et à ses dépressions.
Enfin, des bribes de conversations qu'elle a eut avec

George Barris

, l'un des derniers photographes à avoir travaillé avec elle, sont ici rapportées.
>> Source scans sur emulsioncompulsion.com
01 septembre 2008
1/ Remise du prix
Le 5 mars 1962, Marilyn Monroe reçoit le "Golden Globe" de "L'actrice préférée dans le monde durant l'année 1961" ("The World Film Favs") à la 19ème cérémonie des Golden Globes Awards. Les Golden Globes sont des trophées remis chaque année par "l'association hollywoodienne de la presse étrangère" ("The Hollywood Foreign Press Association") depuis 1944. Ils récompensent les meilleurs films, les meilleures œuvres de fiction télévisuelles et les meilleurs professionnels du cinéma et de la télévision. Les récompenses attribuées sont souvent considérées comme les prémisses des Oscars.
On March 5, 1962, Marilyn Monroe receives the "Golden Globe" from "The World Film Favs" for the 'favorite actress in the world in the year 1961', at the 19th Golden Globes Awards. The Golden Globes Awards are presented annually by the "Hollywood Foreign Press Association" since 1944. They reward the best films, the best fiction television and the best professional film and television. Rewards are often seen as the preview of the Oscars.
---
C'est l'acteur Rock Hudson, chargé de l'animation de la soirée, qui remit le Golden Globe à Marilyn sur scène avant de partager l'enthousiasme de l'actrice dans les coulisses avec l'acteur Charlton Heston, qui fut aussi récompensé par le prix d'équivalent masculin de la catégorie de Marilyn. Marilyn avait beaucoup bu ce soir là, et la star se montra particulièrement joyeuse tout au long de la cérémonie et durant la réception qui s'en suivie; et c'est en titubant qu'elle alla chercher son prix sur la scène: l'émission qui était enregistrée pour être diffusée en différée -quelques jours plus tard- préféra couper au montage le passage où Marilyn reçut son prix.
This is the actor Rock Hudson, in charge of running the event, which gave the Golden Globe for Marilyn on stage before sharing the enthusiasm of the actress in the backstage with actor Charlton Heston, who was also awarded with the male equivalent to the category of Marilyn. Marilyn had been drinking heavily that night, and the star was particularly happy throughout the ceremony and during the reception that followed in, and it is staggering that she went on the stage: the show was recorded for broadcast -delayed a few days later on TV- preferred to cut the passage when Marilyn received her award.
>> photo de Darlene Hammond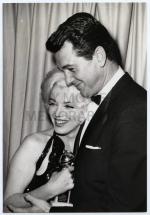 ---
Pour cette prestigieuse cérémonie, Marilyn Monroe est accompagnée de son nouveau compagnon Jose Bolanos, un réalisateur mexicain, qu'elle vient de rencontrer durant son séjour à Mexico le mois précédent. Après la mort de Marilyn, bien que leur relation n'avait pas duré longtemps, Bolanos prétendit qu'ils avaient l'intention de se marier, alors qu'on sait que si Marilyn se serait à nouveau marier, cela aurait été avec son ex-mari Joe DiMaggio, qu'elle refréquentait depuis la fin de l'année 1961.
For this prestigious ceremony, Marilyn Monroe is accompanied with her new boyfriend Jose Bolanos, a Mexican director, she met during her stay in Mexico the month before. After Marilyn's death, although their relationship did not last long, Bolanos claimed they intended to marry, when we know that if Marilyn would marry again, it would have been with her ex husband Joe DiMaggio, she saw again since the end of 1961.

> L'arrivée de Marilyn avec Jose Bolanos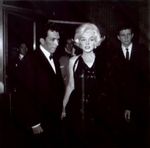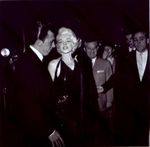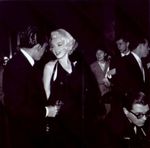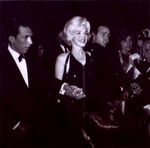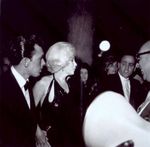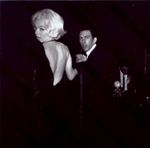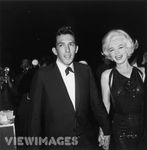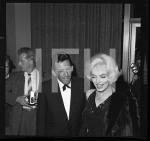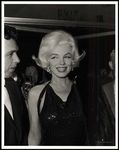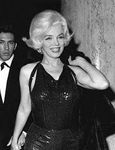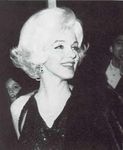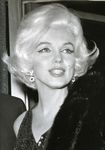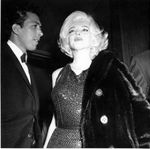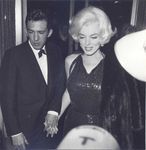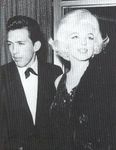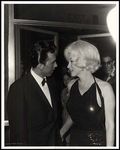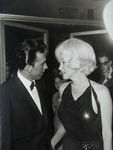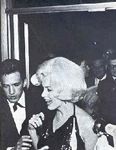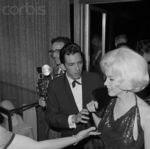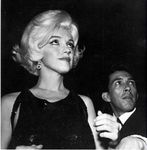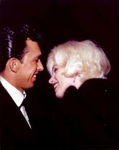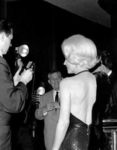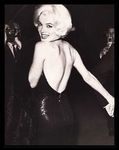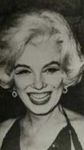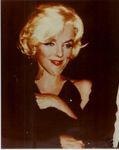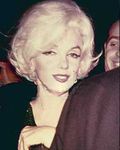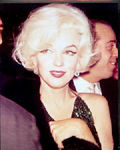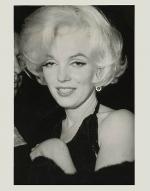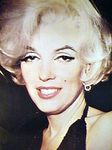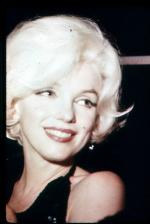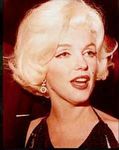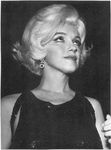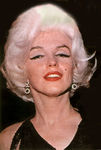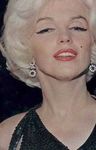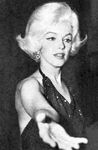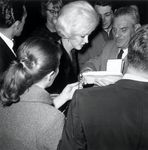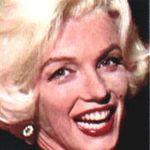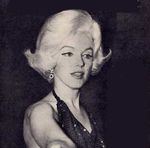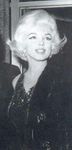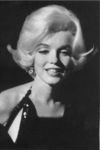 ---
> photographies de Gene Daniels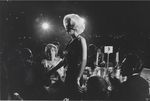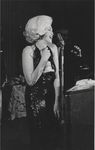 > photographie de Murray Garrett

---

Marilyn Monroe porte une superbe robe moulante et scintillante de couleur vert émeraude, du créateur Norman Norell, avec des boucles d'oreilles assorties. Elle n'a pas noué les bretelles qui devaient être croisées dans son dos et préfére les laisser pendre autour de ses épaules, créant ainsi un effet de décolleté en V à la robe alors qu'initialement, la robe a une encolure plutôt arrondie.
Marilyn Monroe wears a gorgeous slinky dress and glittering emerald of green color, designed by Norman Norell, with matching earrings. She has not tied the straps that had to be crossed in the back and prefers to let them hang around her shoulders, creating an effect V-neck dress in, while, initially, the dress has a round neck.
---
>> Plus d'infos:
Les Golden Globes sur le site officiel et sur wikipedia
---
© All images are copyright and protected by their respective owners, assignees or others.
copyright text by GinieLand.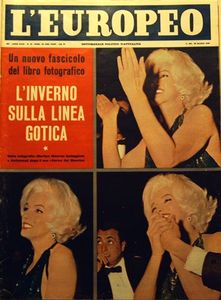 Le magazine italien L'Europeo de mars 1962 avait choisi de mettre Marilyn Monroe à sa Une, et de lui consacrer un long article (de 6 pages) qui dévoilait sa liaison avec le réalisateur mexicain Jose Bolanos, en publiant les photographies de la cérémonie des Golden Globes où Marilyn fut couronnée d'un prix remis par Rock Hudson le 5 mars 1962, et où elle était accompagnée -pour l'occasion- de Bolanos.